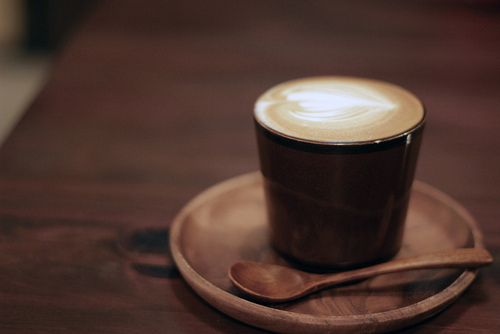 Over koffie wordt veel gesproken. Dan is het weer goed voor je, dan weer slecht. Maar hoe zit het eigenlijk met koffie drinken vóór het sporten? Werkt dit? Zo ja, is dit dan vals spelen?
Koffie vóór het sporten is zeker een aanrader! Zelfs vele atleten maken hier gebruik van. Het is 's werelds meest populaire drank naast water. Uit onderzoek is gebleken dat koffie drinken voor het sporten je juist kan helpen bij het sporten. De onderzoekers kwamen erachter dat de koffie drinkers meer uithoudingsvermogen hadden en het hun sportprestatie verhoogde in tegenstelling tot de niet koffie drinkers. Wat nóg interessanter was, was dat de koffie drinkers niet eens het gevoel hadden dat ze zo hard hadden gesport als dat ze gewoonlijk deden.
Even een gekke theorie: Koffie bevat amper calorieën, maar je krijgt er een energie boost van. Hoe kan dat?
Koffie maakt namelijk glucose los uit je lichaam, zodat dit in het bloed terecht komt en je dus energie hebt om te verbranden. Door een kopje koffie te drinken, verbrandt je dus in feite meer calorieën dan je opneemt door de koffie. Hoe gek is dat!
Even voor de duidelijkheid, met koffie bedoel ik zwarte koffie. Geen Latte's, Macchiato's en Caramel Frappuccino's. Deze bevatten zoveel melk, room en suiker dat het nut van de koffie er eigenlijk niet meer toe doet. Geniet van dit soort koffie's als een toetje, maar niet zozeer voor de functie van de koffie zelf.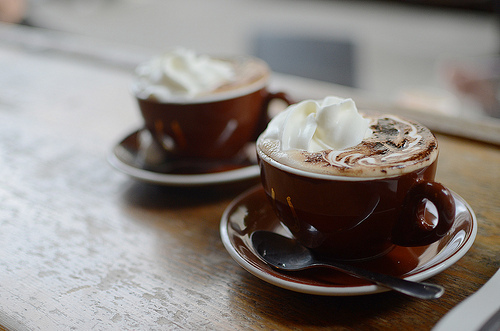 Wist je dat er bewezen is dat koffie helpt bij het tegengaan van:
Parkinson
Leverkanker
Diabetes type 2
Jicht
Galstenen
Lijkt wel een wondermiddel toch!? En dat is het ook. Maar zoals met alles; teveel is nooit goed voor je. Vooral wanneer je al last hebt van je darmen of een hoge bloeddruk hebt. Koffie werkt prikkelend op je darmen en verhoogt je hartslag. Zelfs cafeïnevrije koffie bevat nog een klein beetje cafeïne, let hier dus wel mee op.
En wist je dat 'dark roast' koffie juist mínder cafeïne en meer smaak bevat? Door het braden van de koffie gaat er een deel cafeïne uit de koffieboon.
Bewaar, Like, Tweet of Pin!