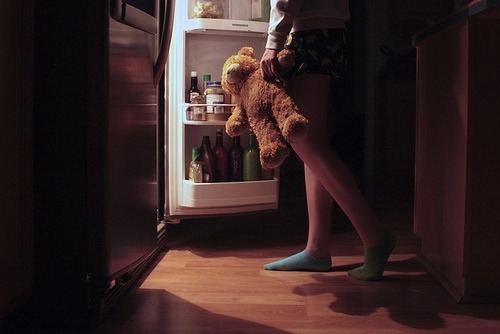 Ik krijg deze vraag toch vaker dan ik verwacht. Elke keer als deze vraag me gesteld wordt vraag ik terug; "Waarom zou je dat niet mogen?" .. "Dat heb ik gehoord" .. Ah, de mond tot mond fabeltjes! Dan voel ik me vereerd om deze vraag te beantwoorden en ook uit leggen zodat hopelijk jij dit weer kan doorvertellen aan anderen die denken dat je niet mag eten na 8 uur 's avonds als je wilt afvallen, gezond eten, fit blijven etc. 
Grote fabel!
Ik ga je direct vertellen dat het een grote fabel is om niet meer te mogen eten na 20:00 uur. Je lichaam kent geen 24 uurs klok zoals je hoofd heeft geleerd. Je lichaam reageert wel anders door gewenning, dus ga je elke avond om 23:00 uur naar bed, dan zal je lichaam zich rond die tijd zich aanpassen en "klaarmaken" om te gaan slapen.
Wat belangrijk is wat betreft eten op een later tijdstip is om rekening te houden met het tijdstip dat je gaat slapen. Probeer ervoor te zorgen dat je niet binnen 2 uur na een maaltijd al naar bed gaat. Dus als je om 20:00 uur iets eet (of het nu je avondmaaltijd is of een tussendoortje), probeer dan na 22:00 uur te gaan slapen. Tijdens je slaap zet je lichaam een hoop herstelprocessen in gang; onder andere de spieropbouw, dit wil je niet verstoren.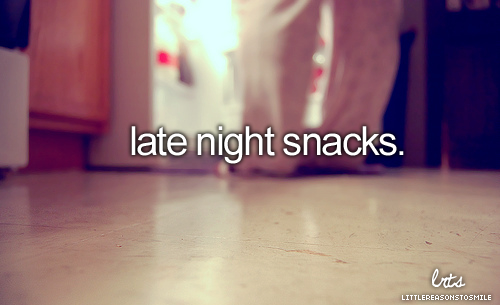 Als je hebt gegeten gaat je lichaam zich grotendeels focussen op de vertering, daar heeft het de tijd voor nodig. Je wilt niet dat de herstelprocessen die tijdens je slaap gebeuren worden verstoord door het verteringsproces.
Dus die 20:00 uur is maar een fabeltje wat rond gaat, het is pas echt belangrijk hoelaat jij gaat slapen!
Helpen jullie het fabeltje de wereld uit? Haha!
Bewaar, Like, Tweet of Pin!