Eergister had ik enkele tips gedeeld over hoe je om kunt gaan met negatieve mensen. De reacties daarop waren super! Dus besloot ik om niet te lang te wachten tot deel 2. Bij deze 🙂 Weer wat tips die je misschien kunt toepassen om het jouw leven wat makkelijker te maken in tijden dat je niet om negatieve mensen heen kan en het erop aan komt hoe jij ermee omgaat. 
Kies voor luchtige onderwerpen
Sommige mensen die over het algemeen negatief zijn, hebben bepaalde onderwerpen die hen triggeren om "los te barsten" in negativiteit. Het kan zelfs zo zijn dat iemand een passie ergens voor heeft en er vreselijk negatief over is tegen anderen. Bijvoorbeeld iemand die heel graag bezig is om zo mileubewust mogelijk te leven, het kan zijn (niet altijd het geval) dat deze persoon eigenlijk zó boos is op de wereld dat wanneer dit onderwerp ook maar even ter sprake wordt gebracht, deze persoon erop los barst en gaat vertellen waarom het allemaal zo slecht gesteld is en dat de mensen die niet hetzelfde standpunt delen achterlijk zijn of egocentrisch of.. wat dan ook. Als iemand zo diep in zijn negativiteit zit, kan het ongelukkige gevoel van deze persoon te diep geworteld zitten om daar op dat moment bewust van te zijn. Het is ook niet jouw taak om dit dan aan te geven aangezien je deze persoon alleen maar "bozer" of ongelukkiger kan maken.
Als je weet welke onderwerpen bepaalde mensen triggeren om los te barsten, kan het verstandig zijn om het altijd over wat luchterige dingen te hebben zoals; een opkomend conert van een bekende band, of een grappige serie die je nu aan het kijken bent etc. Het zal niet altijd werken of toepasbaar zijn, maar wie weet komt deze tip eens van pas!
Spreek af in groepen
Als één persoon uit je vriendengroep of familie (of ergens anders) erg negatief is, dan is het altijd een prettiger idee om af te spreken wanneer er ook meer mensen aanwezig zijn. Soms kan het voelen alsof je hele energie eruit gezogen wordt als iemand alleen maar negativiteit bespreekt met jou, ook al is het gesprek mar 15 minuten. Het kan verstandig zijn om daarna direct met enkele andere mensen te praten om die "mentale uitputting"  weer wat op te krikken.
Waarom zijn negatieve mensen negatief?
Waarom zijn negatieve eigenlijk mensen negatief? Goede vraag. Rare vraag. Maar toch een goede vraag.
Negatieve mensen zijn negatief omdat ze niet voldoende liefde krijgen, niet voldoende warmte en positiviteit.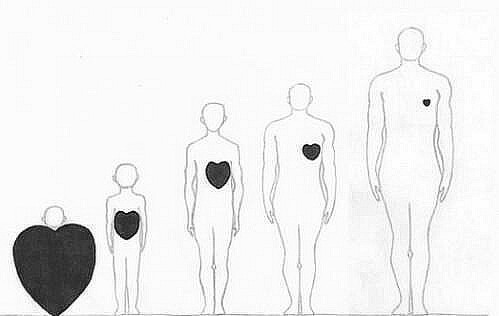 Meestal is hun negatieve gedrag een barriere die ze hebben opgebouwd om zichzelf te beschermen tegenover de rest van de wereld. Een van de beste manieren om deze mensen te helpen is door hier en daar wat positiviteit in hun leven aan te brengen. Ik heb het dan over mensen waar je om geeft, in je omgeving, die je vaker gaat zien en vaker wilt zien. Probeer je in te denken wat er dwars zit bij deze persoon op dat moment en bedenk je hoe je deze persoon eventueel zou kunnen helpen, op jouw manier. Het hoeft niet iets magisch te zijn en je hoeft er niet je leven voor in het teken te zetten. Het is zelfs niet verplicht om het te doen. Maar het mag en je kunt het proberen als je dat wilt. De sleutel zit hem in de oprechtheid die je hebt om de ander te helpen en om de ander hiermee de leuke delen van het leven te laten zien.