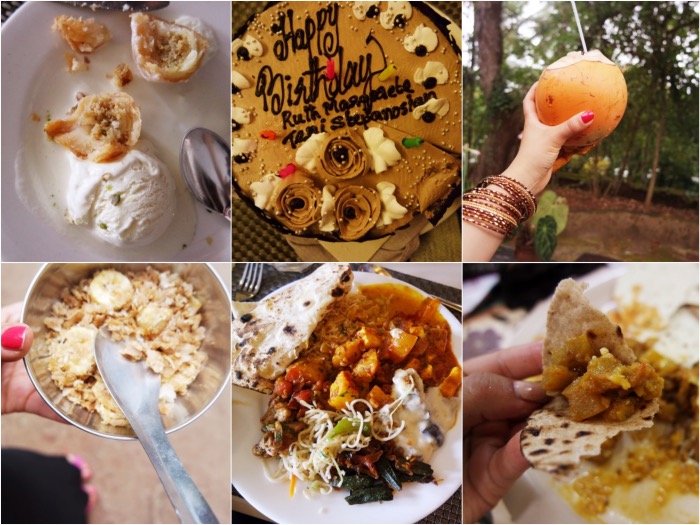 Yes, we gaan weer door met een tweede voedingsdagboek post deze week uit India. Deze is vele malen groter en naar mijn mening ook lekkerder. Ik krijg zo ontzettend veel trek als ik de foto's weer zie. Bijna een heimwee gevoel en niet alleen naar het eten, maar aan de leuke herinneringen die daarbij gepaard gingen. Zucht 🙂 Even nagenieten voor mij en voor jullie hopelijk meegenieten.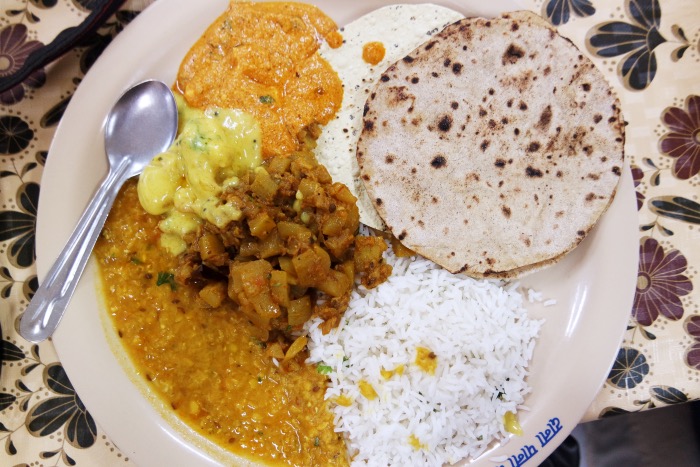 We beginnen met een bord vol lekkers, vraag me niet wat het is. In ieder geval koolhydraten haha.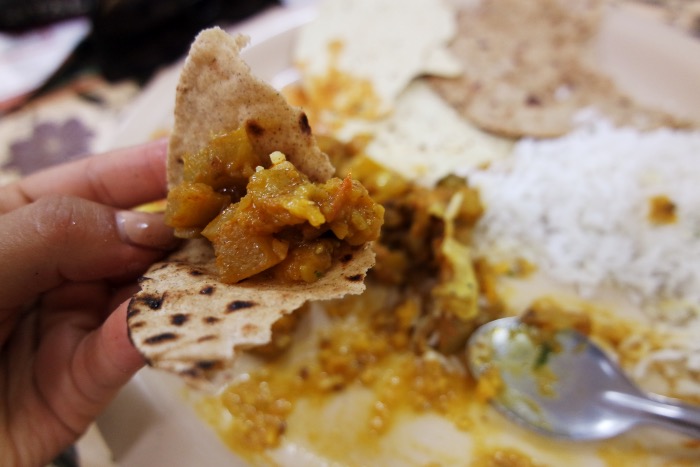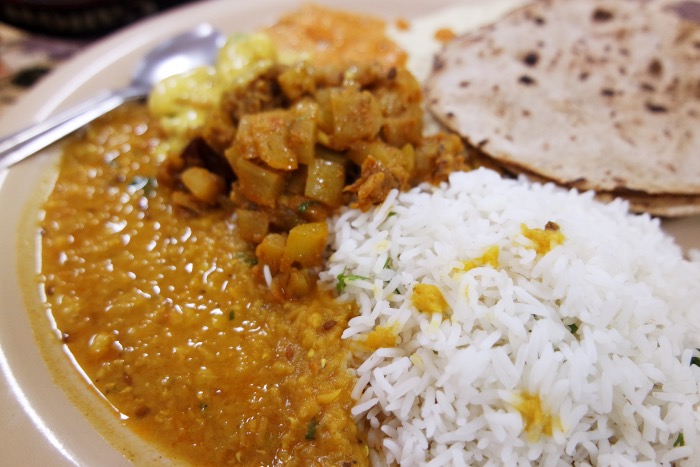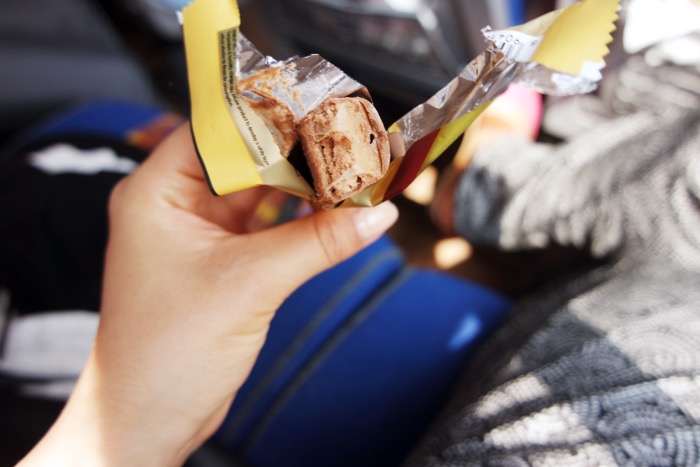 We kregen een tasje met allerlei verzorgingsproducten en koekjes + chocolade mee. Iedereen in de bus at meteen de chocolade reep op, aangezien het 37 graden was en het niet lang zou duren voor de reep zou smelten.
Nog meer carbs! Maar ZO lekker!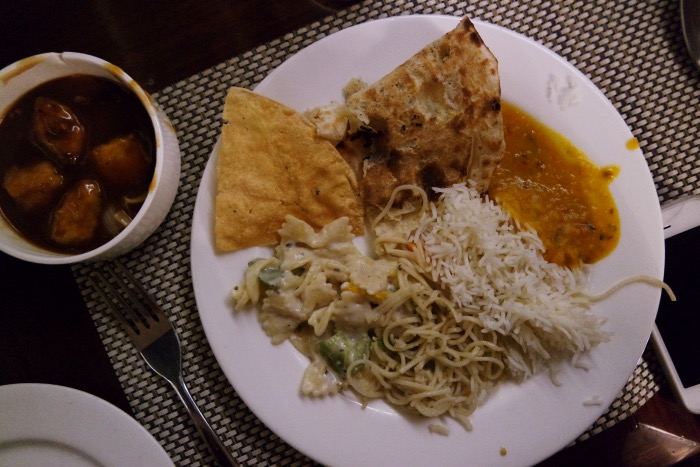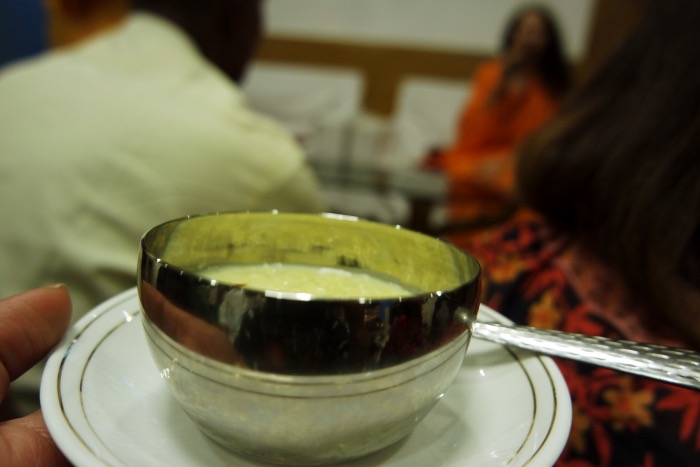 Rijst pudding 🙂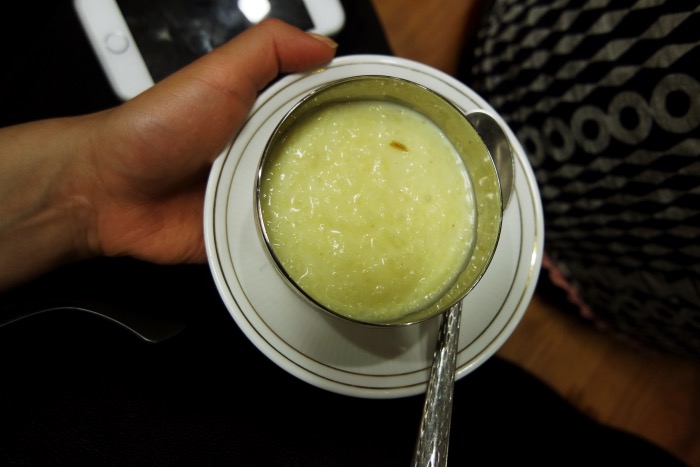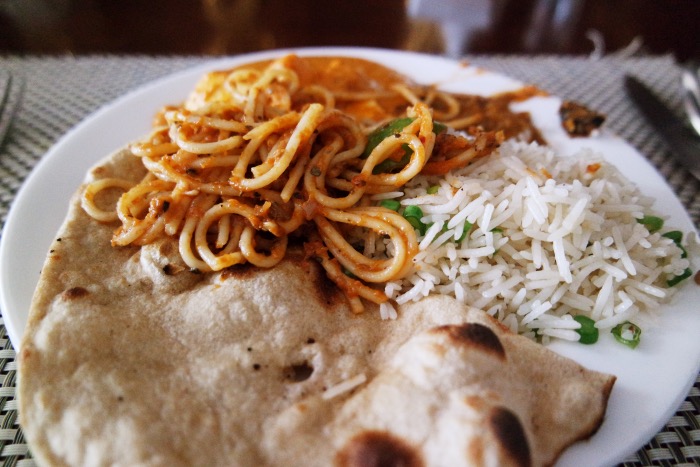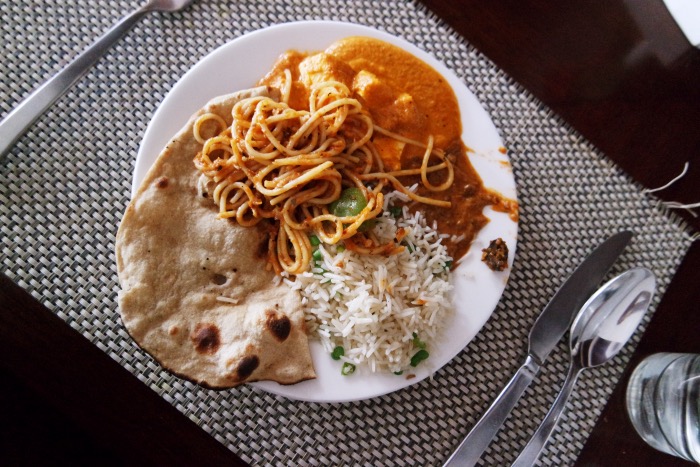 Rijst, brood én pasta. Haha. Ik ben trouwens geen gram aangekomen bij terugkomst, hoe vind je die? 😉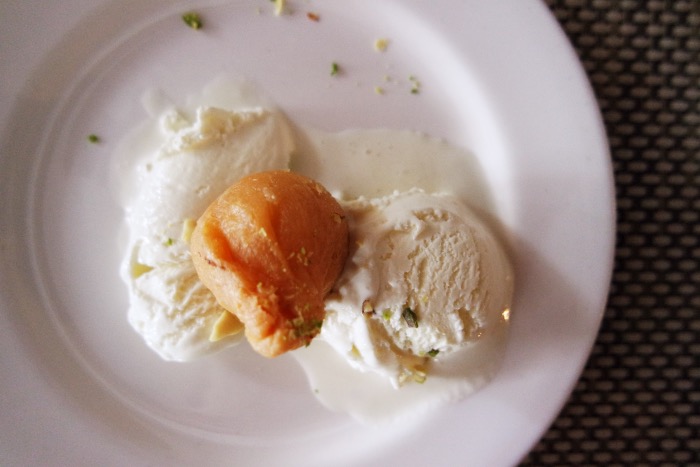 Toetje, dit was verrukkelijk.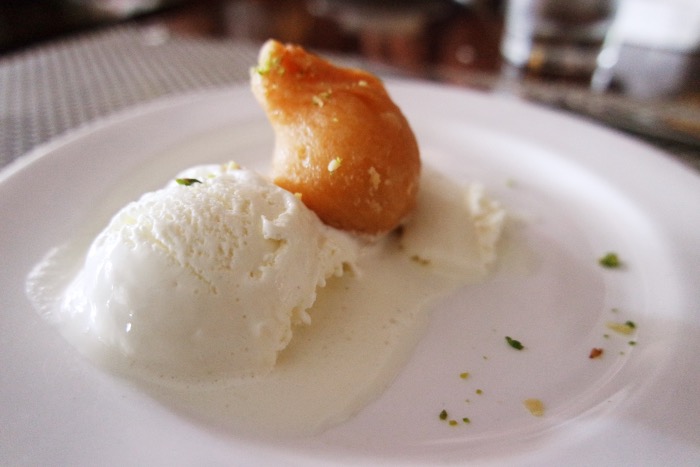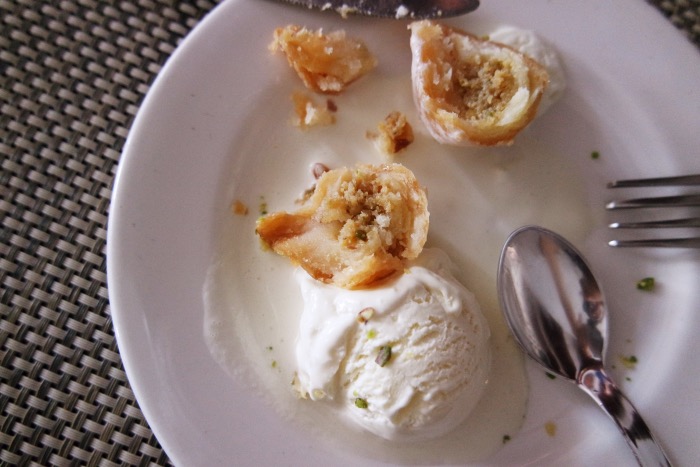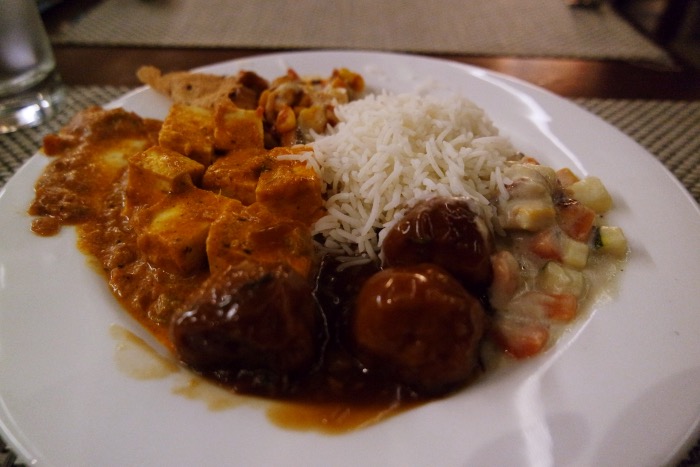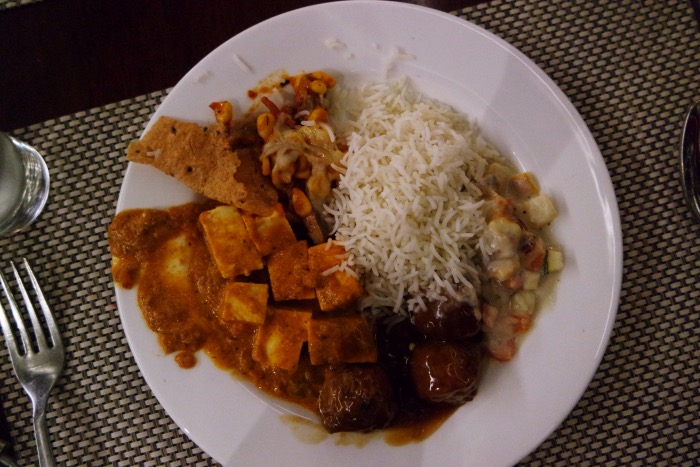 Ik had hier mijn lievelings wel ontdekt, links op het bord: paneer. Hoe vaker ik het at, hoe groter de porties werden op mijn bord.
We maakten een binnenlandse vlucht en ik had al zo lang geen koffie meer gedronken. Op het vliegveld koffie gescoord.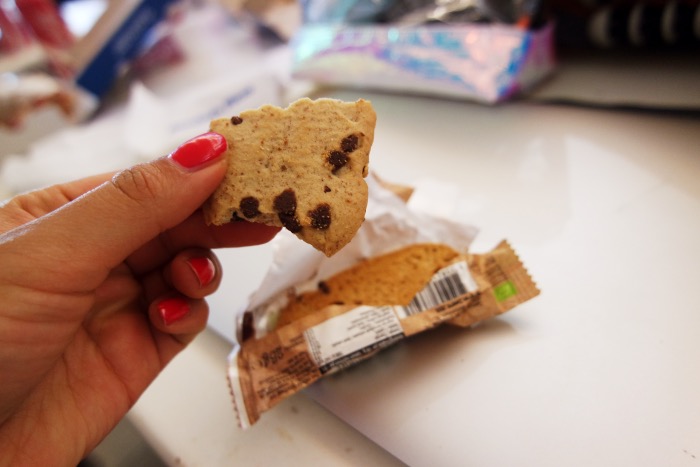 Met een koekje van Leev wat ik mee had genomen uit Nederland.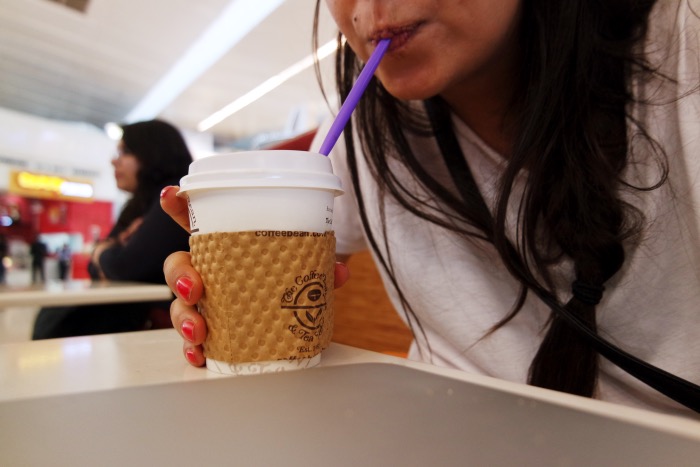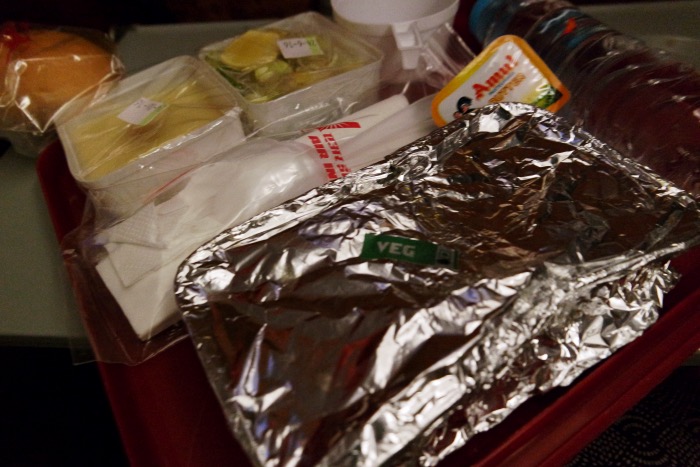 Vliegtuigvoedsel!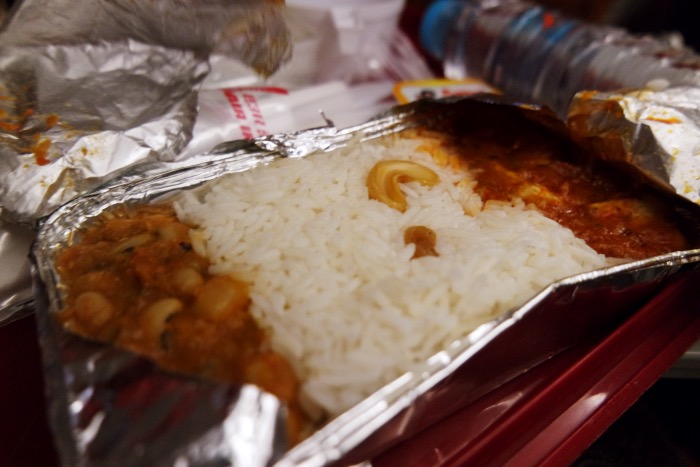 Altijd weer een verrassing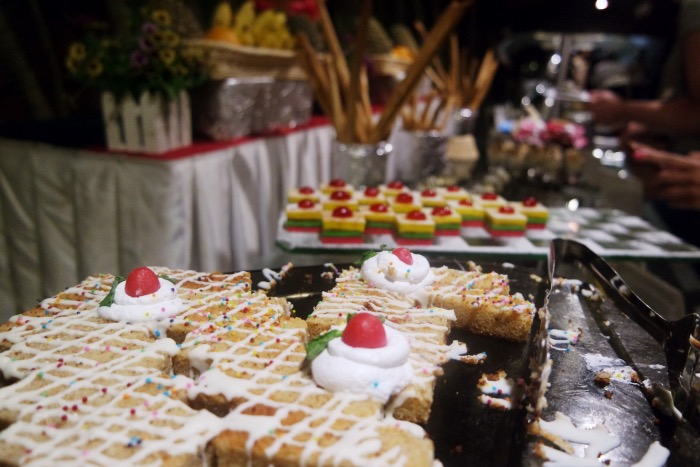 Aangekomen bij het hotel (resort) in het zuiden van India. We stonden he-le-maal versteld van hoe mooi alles was in het resort en hoe geweldig het buffet was! Het was al 00:00 uur geweest wat betekende dat het mijn verjaardag was. Hoe goed begin je je verjaardag als je dit ziet staan?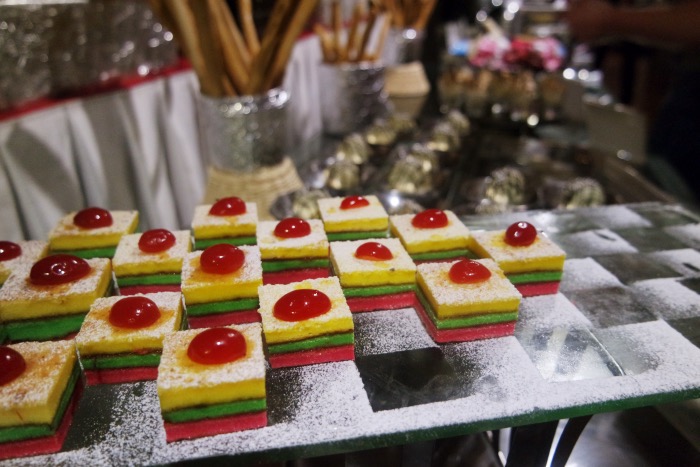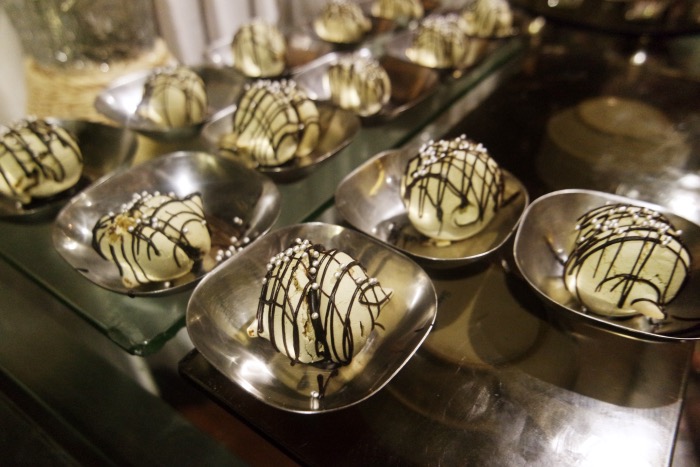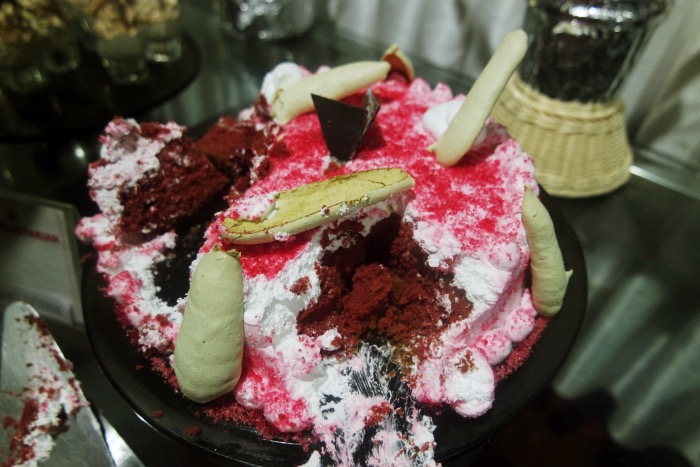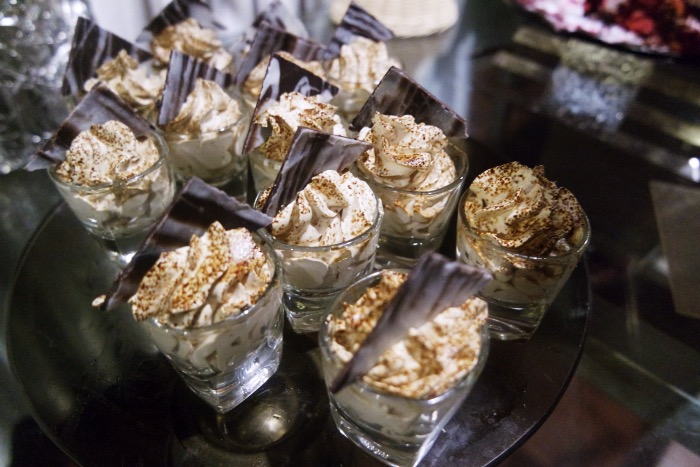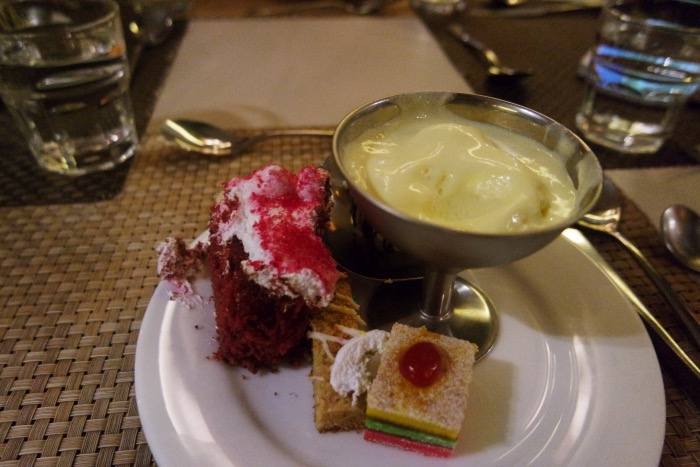 Dat moest natuurlijk gevierd worden!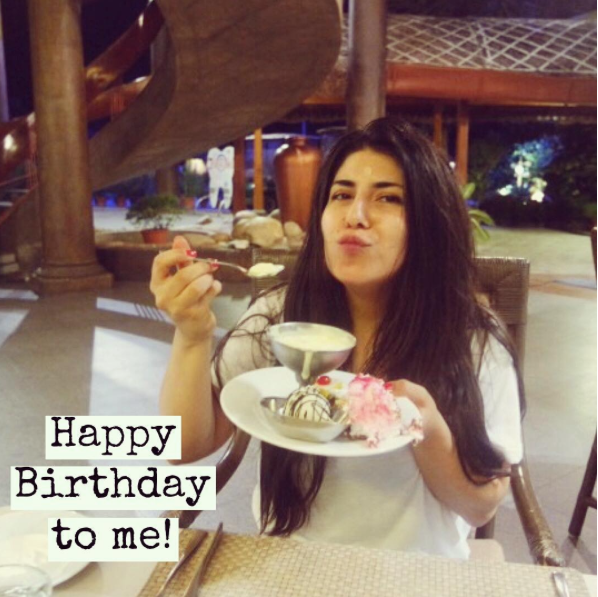 Ik postte deze foto met mijn toetjes haha.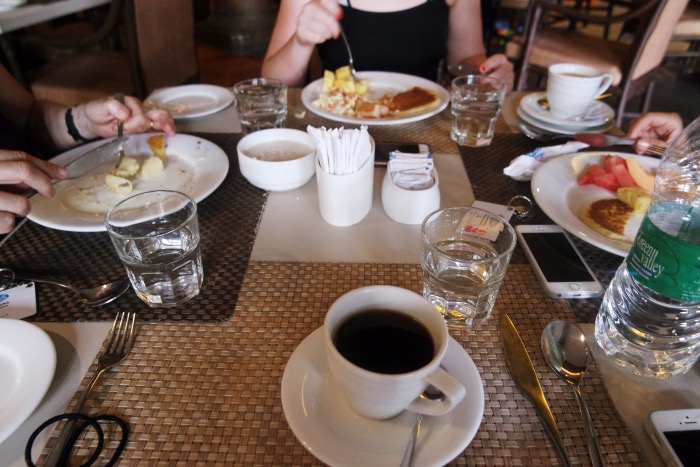 De volgende ochtend in het resort na een korte Yoga sessie. Ontbijt! Voor mij dus koffie met water.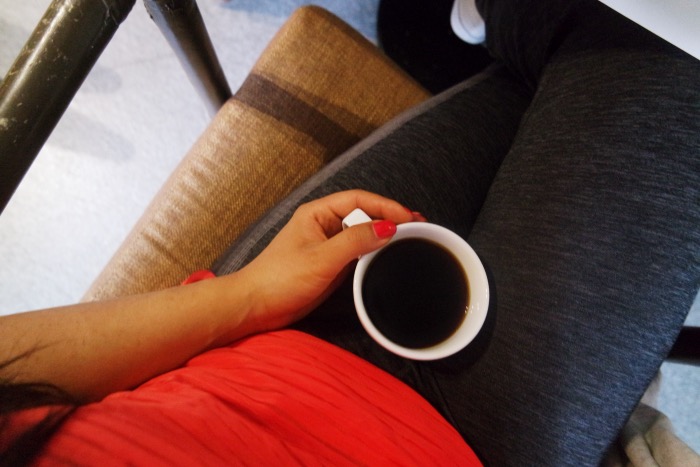 Later op de dag, bij een Ashram, kregen we een verse kokosnoot!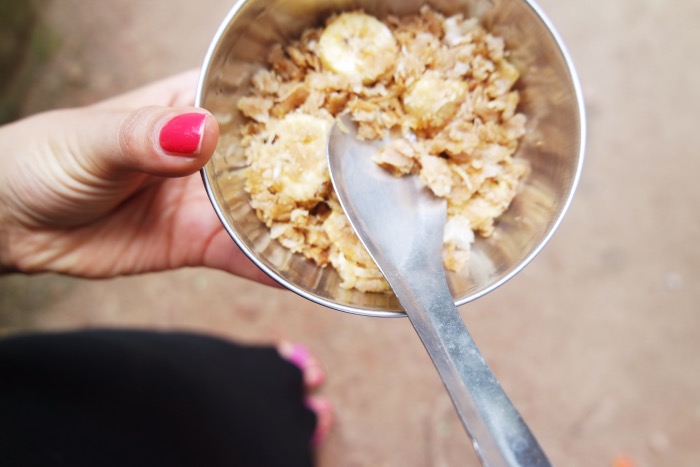 En een mierzoet hapje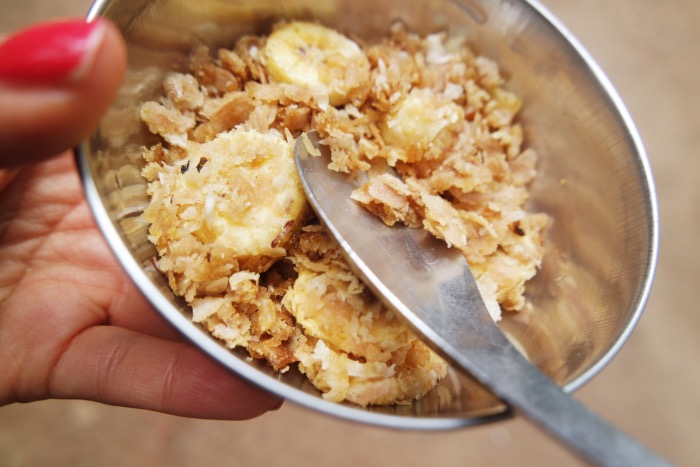 Banaan en andere zoete vlokken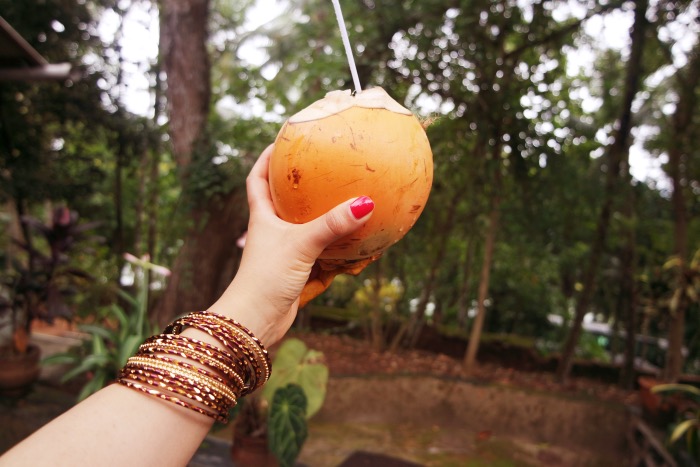 Ik had die ochtend al deze armbandjes gekregen van een van onze mede-reizigsters uit Maleisië, superlief!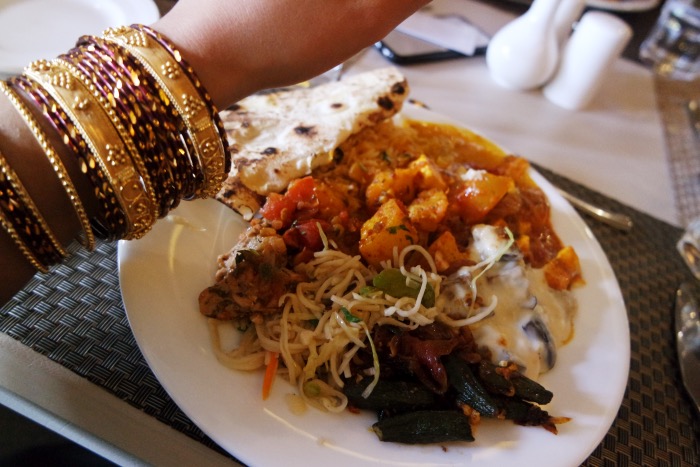 Bij terugkomst in het resort was het tijd voor lunch. Jep, uitgebreid! Dit waren de lekkerste maaltijden die ik door heel India heb gegeten, echt waanzinnig gewoon.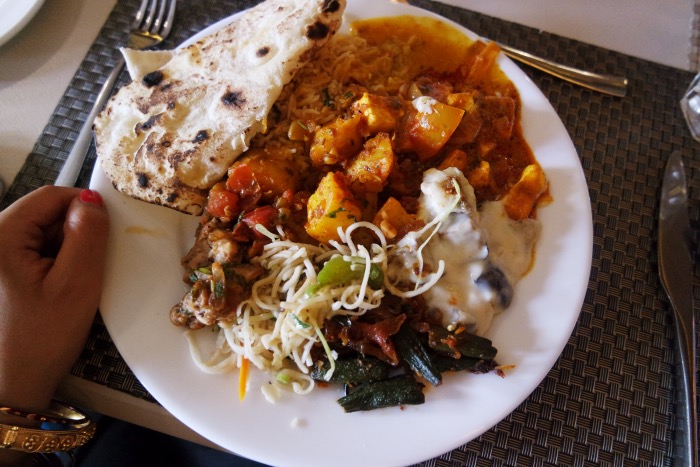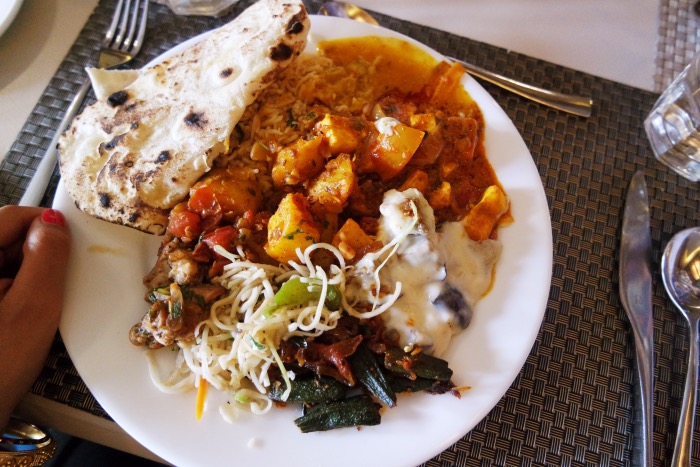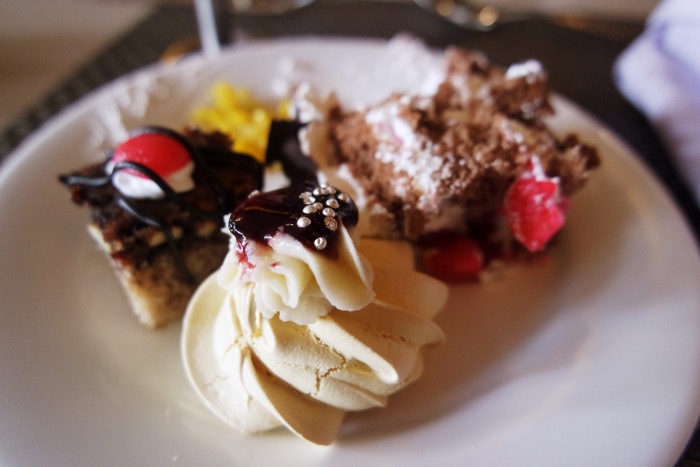 Ehm ja, en toetjes. Ik was natuurlijk wel jarig hehe..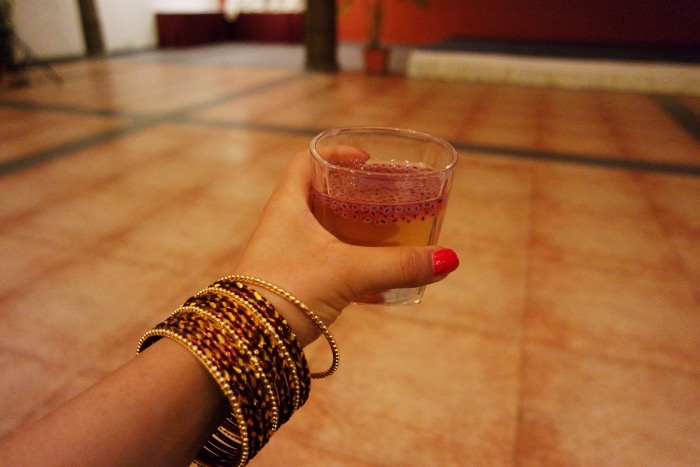 Die avond was er een dans optreden (komt nog in het volgende foto dagboek), hier kregen we alvast een welkomstdrankje; met chiazaadjes!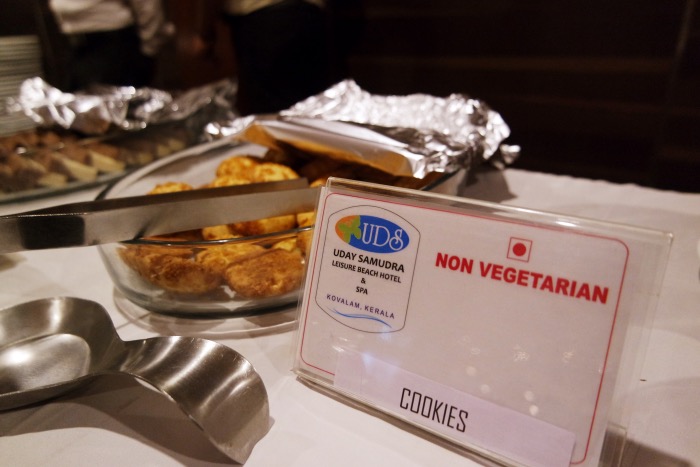 Zoals ik eerder eens beschreef was bijna al het voedsel altijd vegetarisch, er werd expliciet aangegeven wanneer iets niet vegetarisch was. Ik vond dat heel prettig aangezien ik geen grote vleeseter ben. Dat ze dat bij koekjes ook deden, vond ik bijzonder.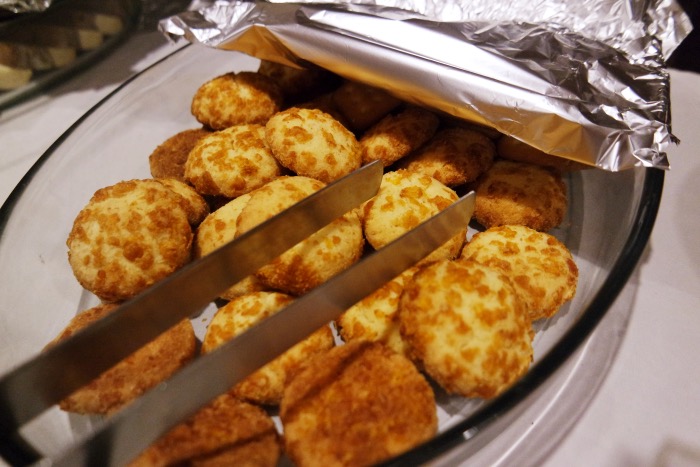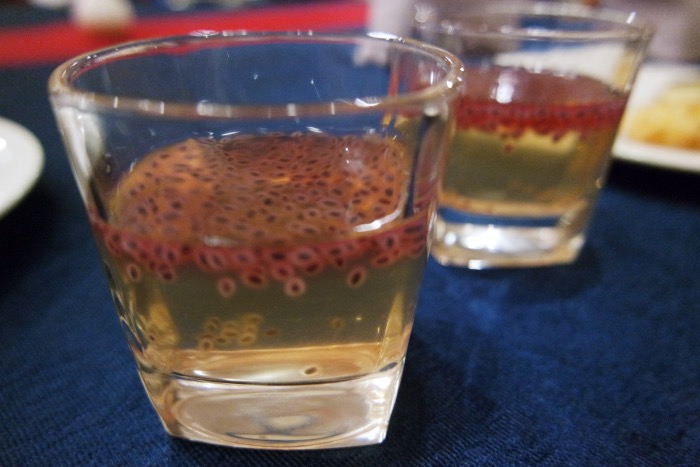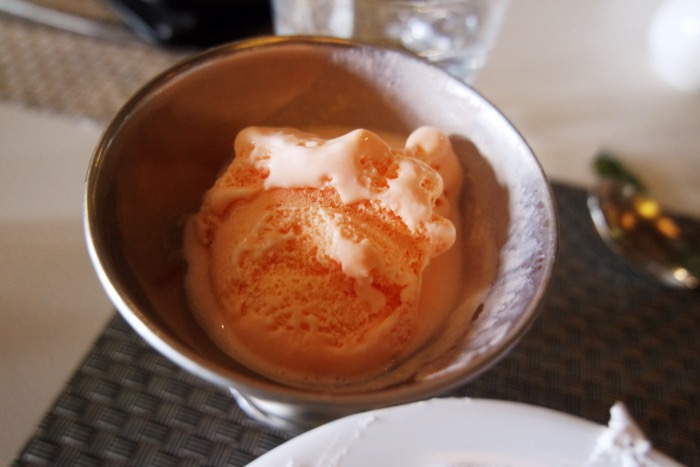 En we sluiten af met een bolletje ijs dat ik bij mijn lunch at. Of ik heb genoten? .. Ehmm..
ABSOLUUT! 😀
Bewaar, Like, Tweet of Pin!