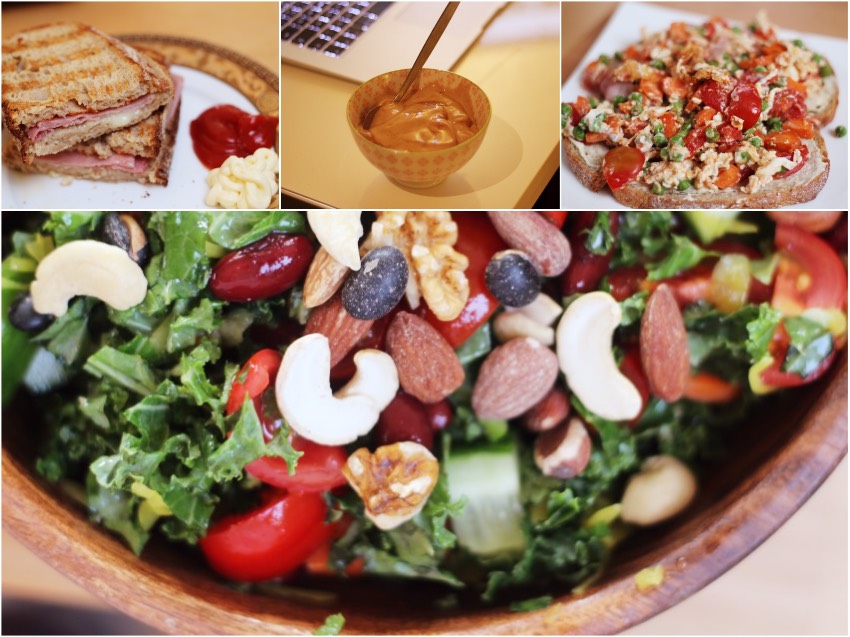 OH yes! Het is officieel lente en dat betekent steeds meer kleur in mijn voedingsdagboekjes! We pakken het langzaam op, voor nu zie ik heel veel groente voorbij komen, eieren en smoothies. Loving it! Waar zijn de snoepjes gebleven? Meh, had ik blijkbaar niet zo'n zin in de laatste tijd. Prima!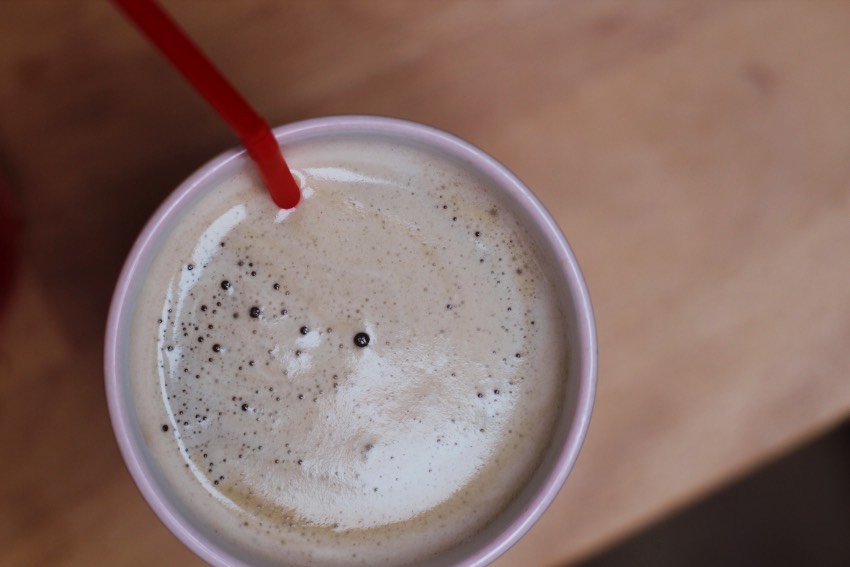 We beginnen met een heerlijke koffie met wat sojamelk in de ochtend.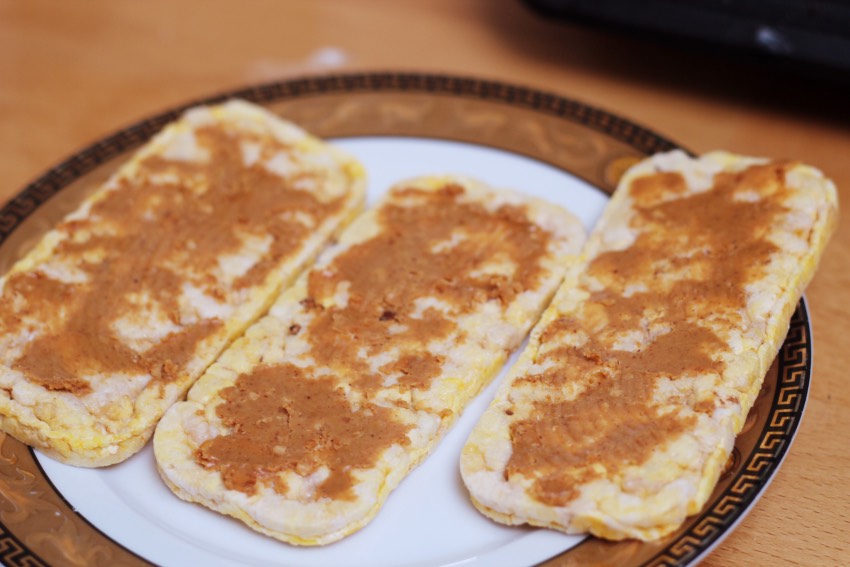 Maïswafels met pindakaas. Ik heb 2 potten pindakaas met stukjes pinda die ik hier en daar had gekregen (van mijn favoriete merk Nuts About Nature), maar zelf heb ik liever de variant zonder stukjes pinda omdat ze beter smeerbaar zijn. Ik heb heel voorzichtig moeten smeren op de maïswafeltjes niet te breken. Vandaar dat het er misschien een beetje gek uit ziet 😉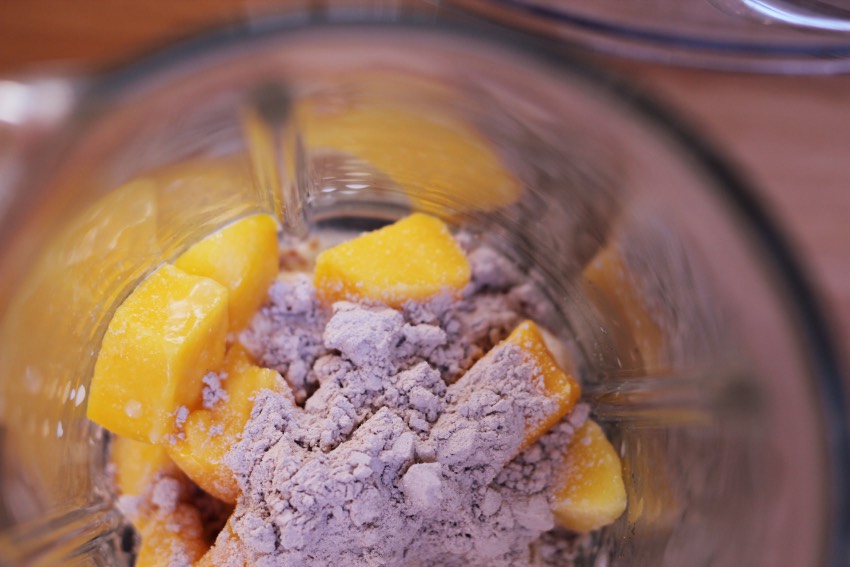 Smoothie met mango, banaan en eiwitpoeder. Dit is de bosvruchten variant van Fitshe als ik me niet vergis.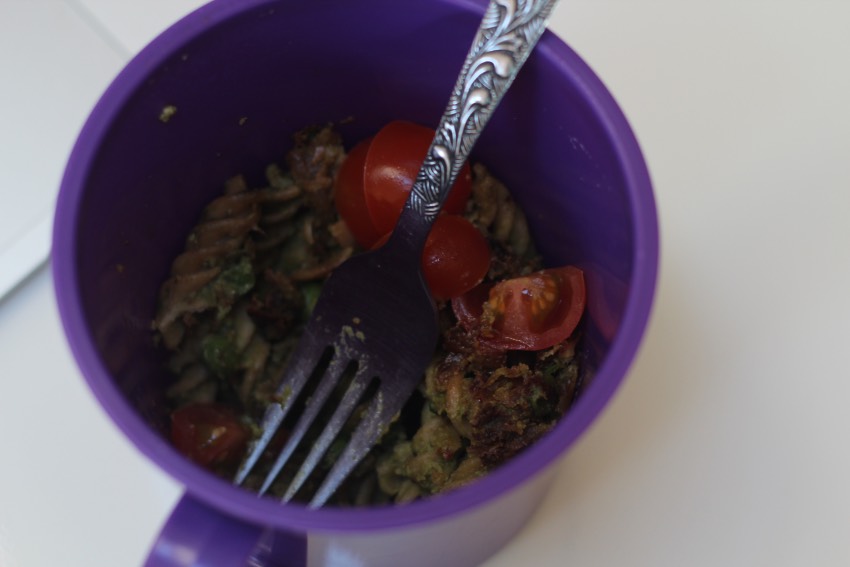 Restjes van een waanzinnig lekker pasta recept dat deze week online komt! Stay tuned 🙂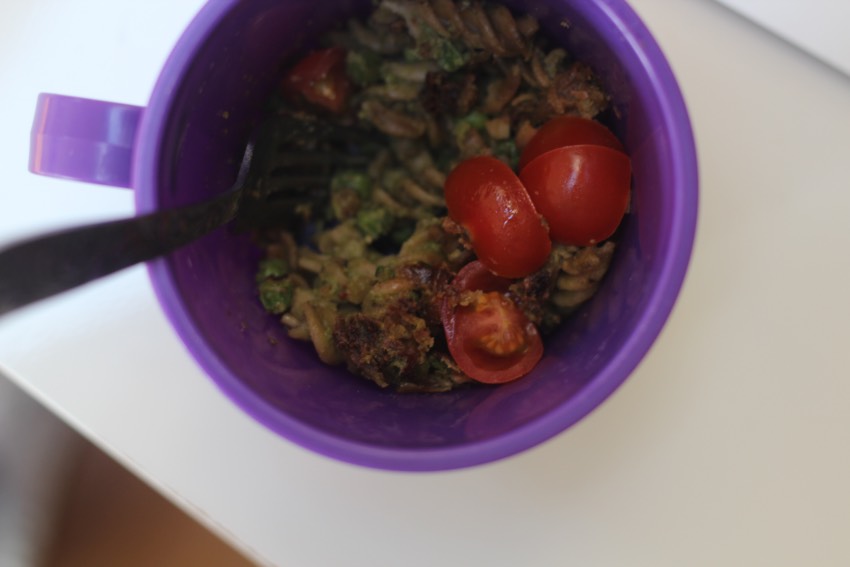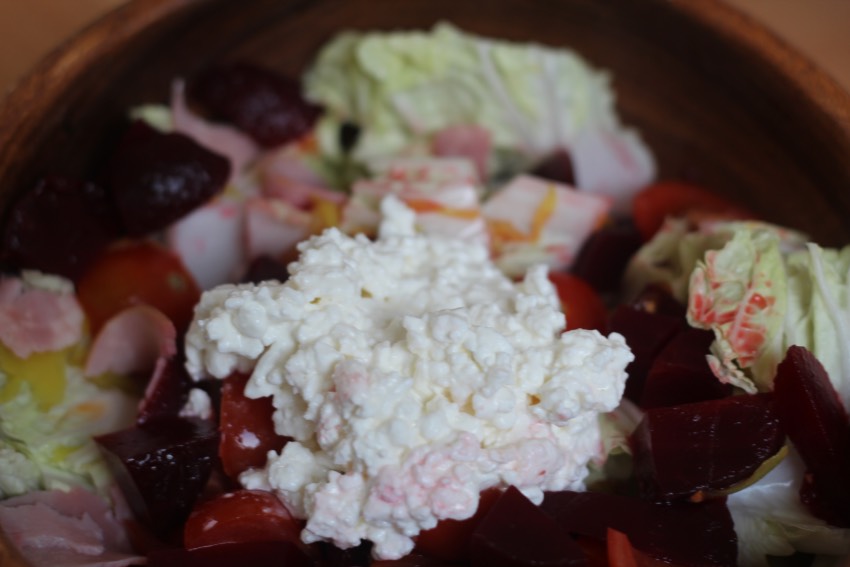 Salade met rode bieten, Chinese kool, ham, tomaat en hüttenkäse.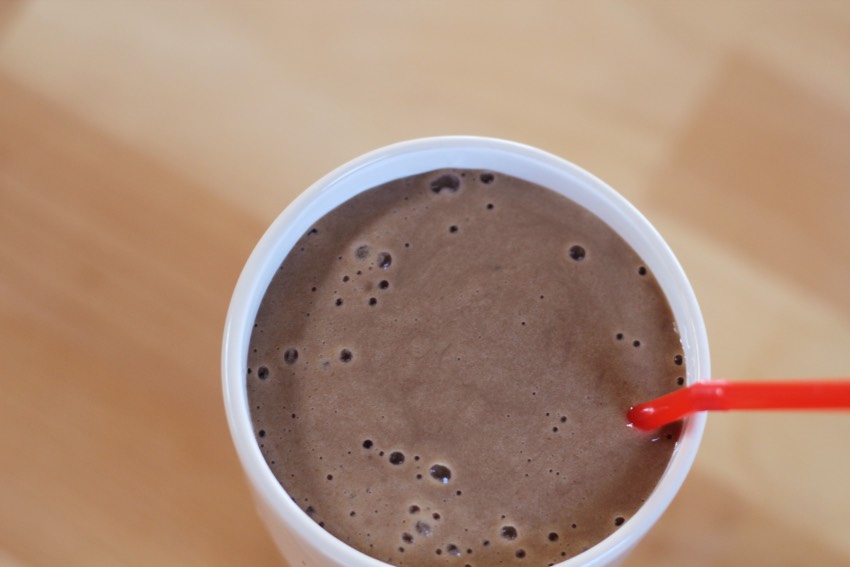 Smoothie met bevroren banaan, fitshe eiwitpoeder, espresso en een beetje amandelmelk.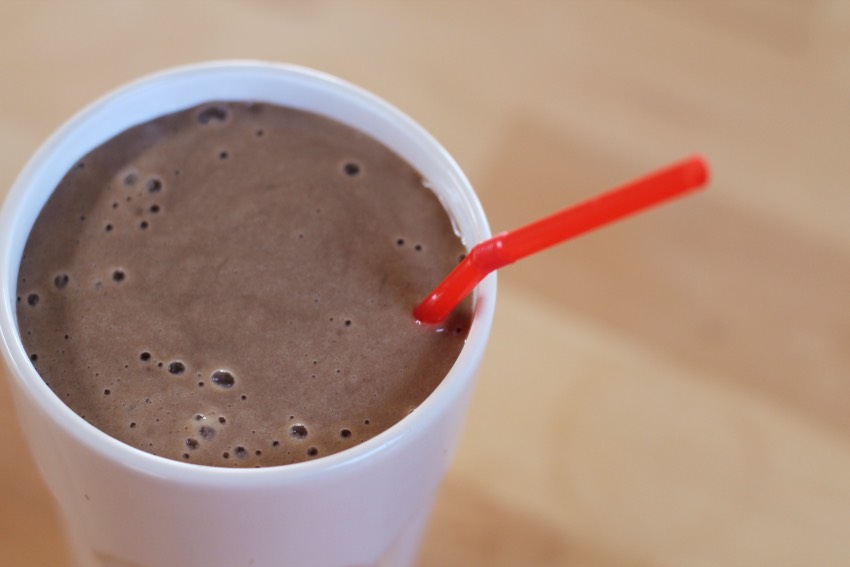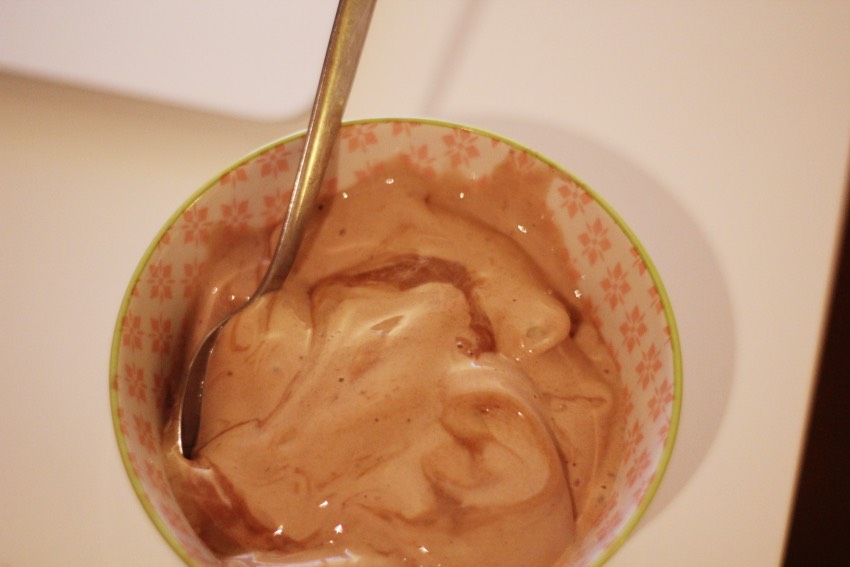 Bananenijs met.. Ja, weer de fitshe eiwitpoeder (pure choco, die vind ik heerlijk!)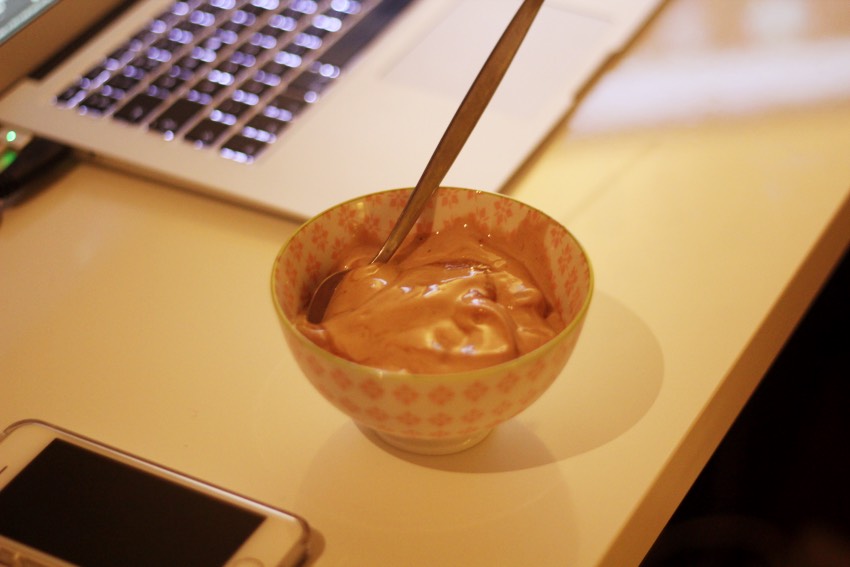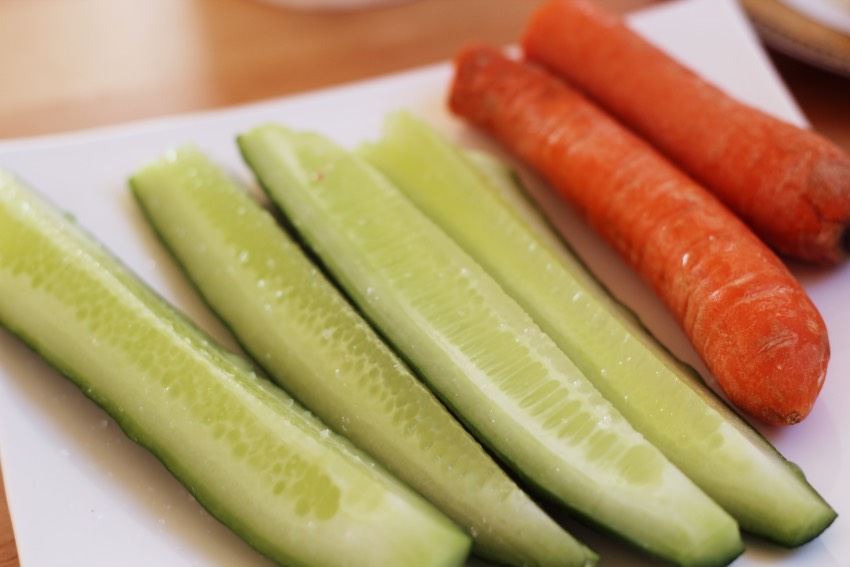 Zin om te knagen. Komkommer met citroensap en zout. En nog even wat wortels opmaken, hehe.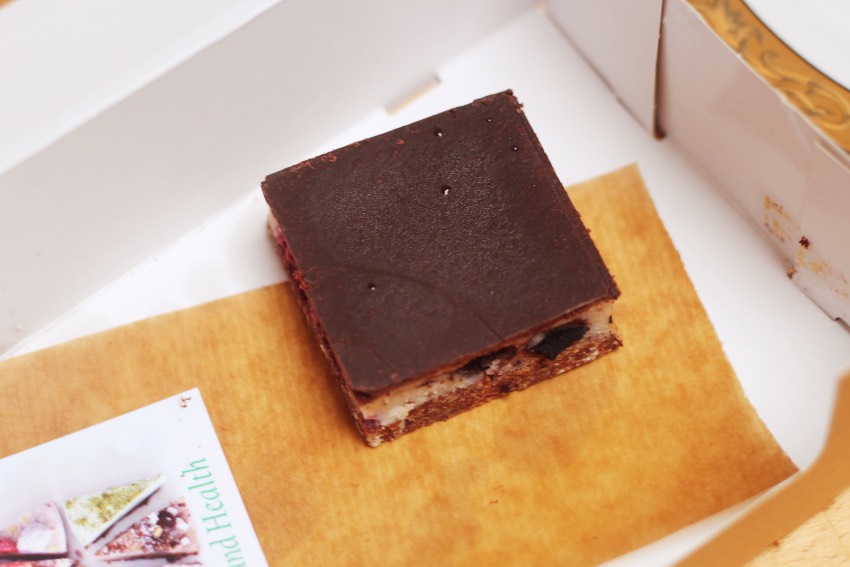 In een goodiebag had ik twee vegan snacks gekregen, het werd tijd om er eentje te proberen!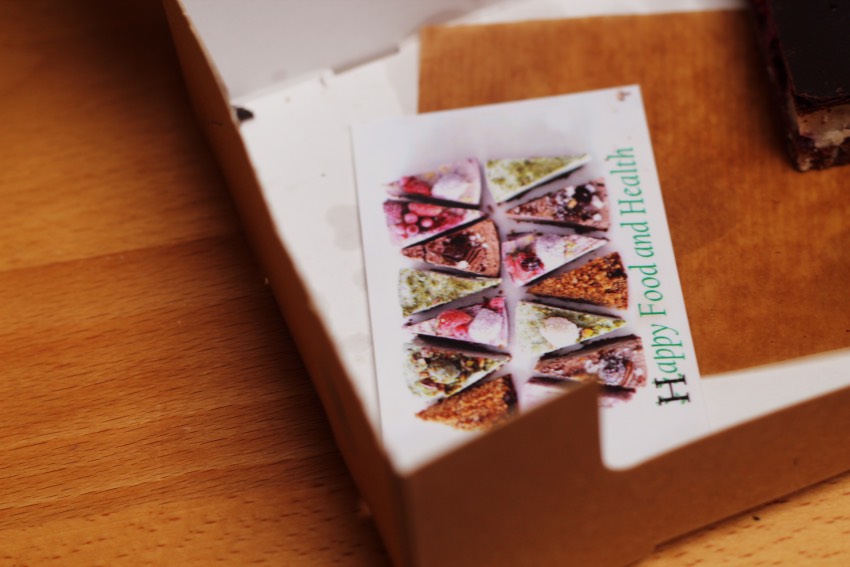 Van Happy Food and Health! Zien er in ieder geval heel goed uit!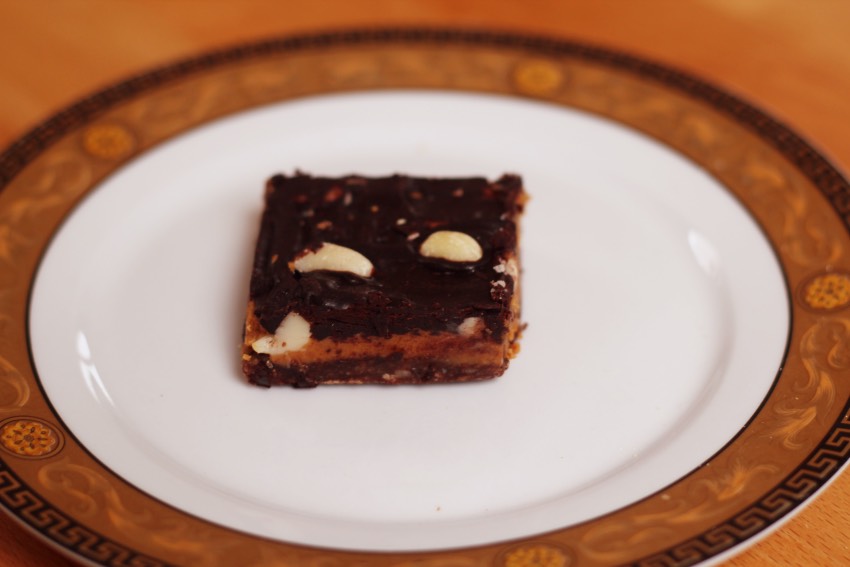 Het werd deze met pinda's. Ik had verwacht dat het een snicker smaak zou hebben, maar ik vond hem iets te 'vettig' smaken. Misschien omdat ik er niet echt aan gewend ben.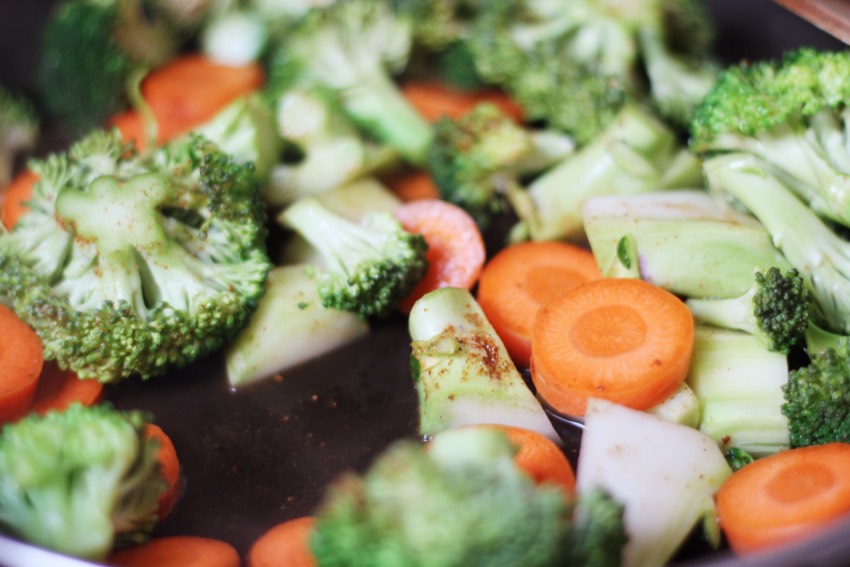 Groente met een beetje water bakken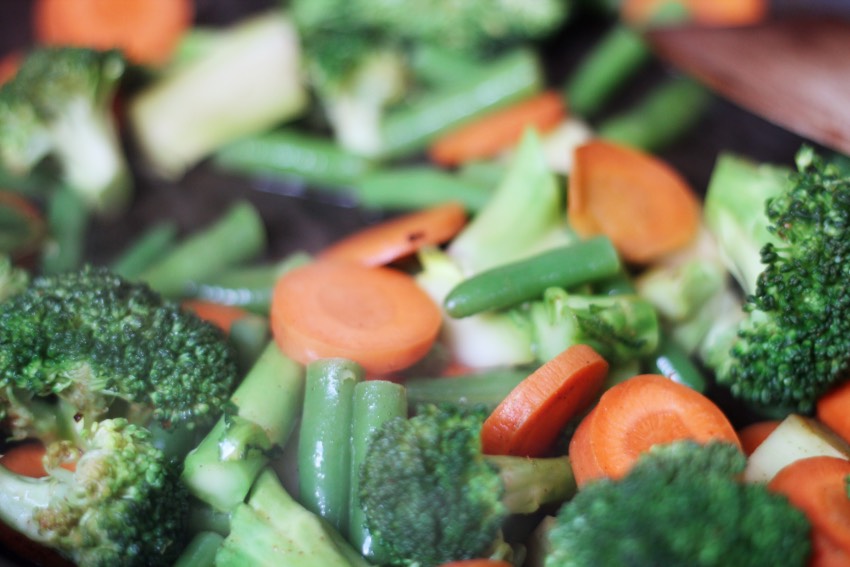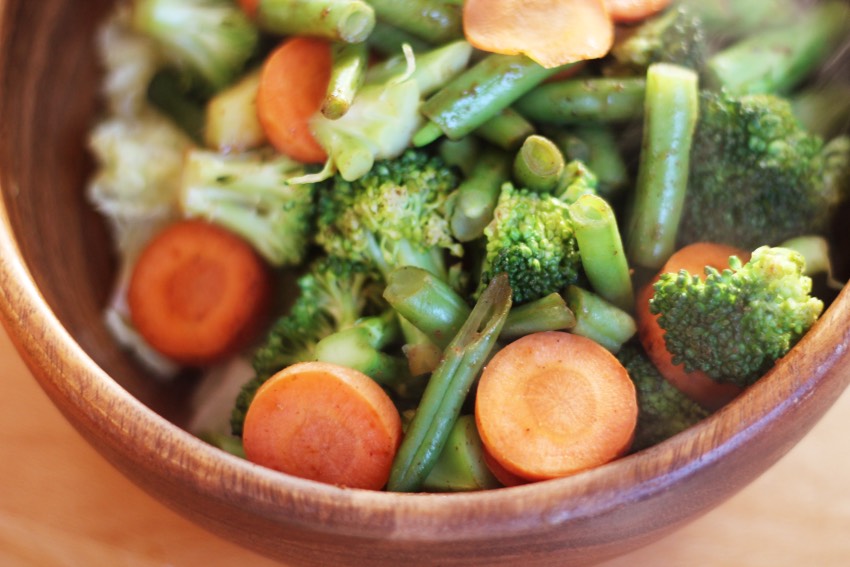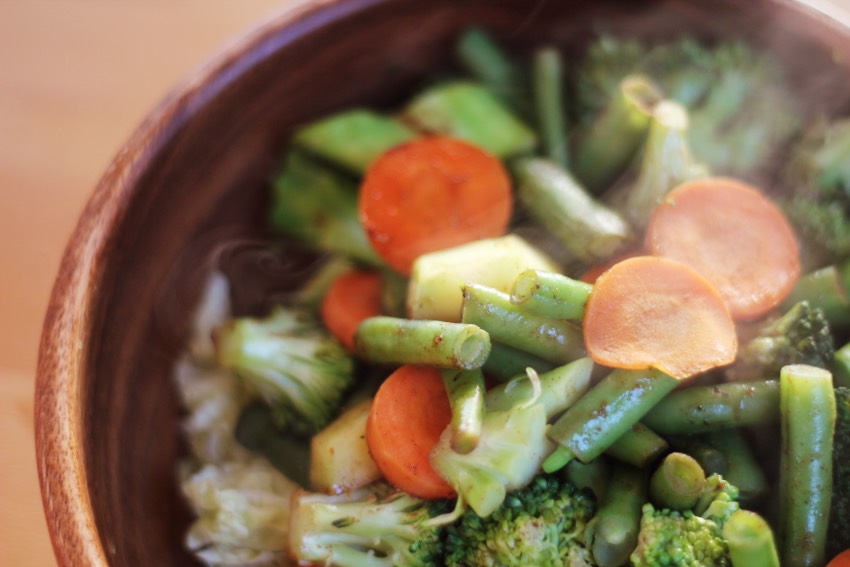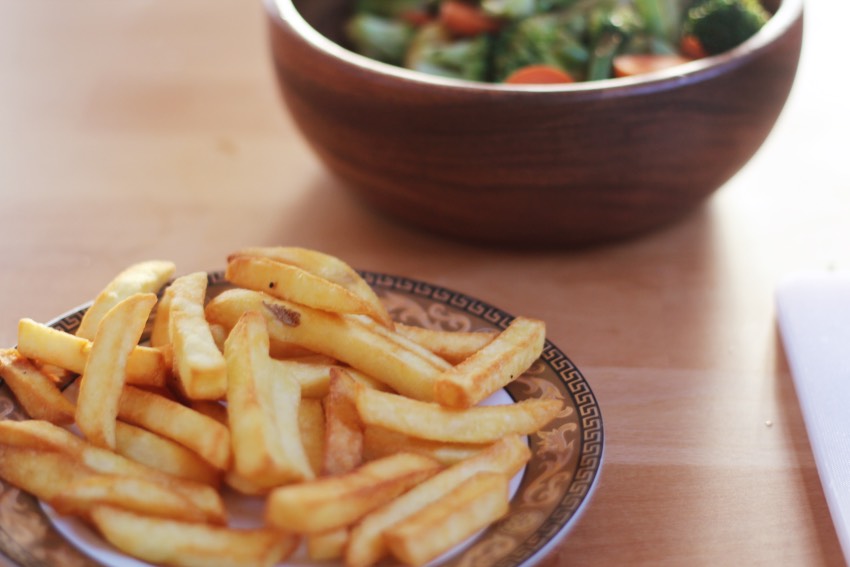 Met frietjes on the side haha. Balans moet er zijn he 😉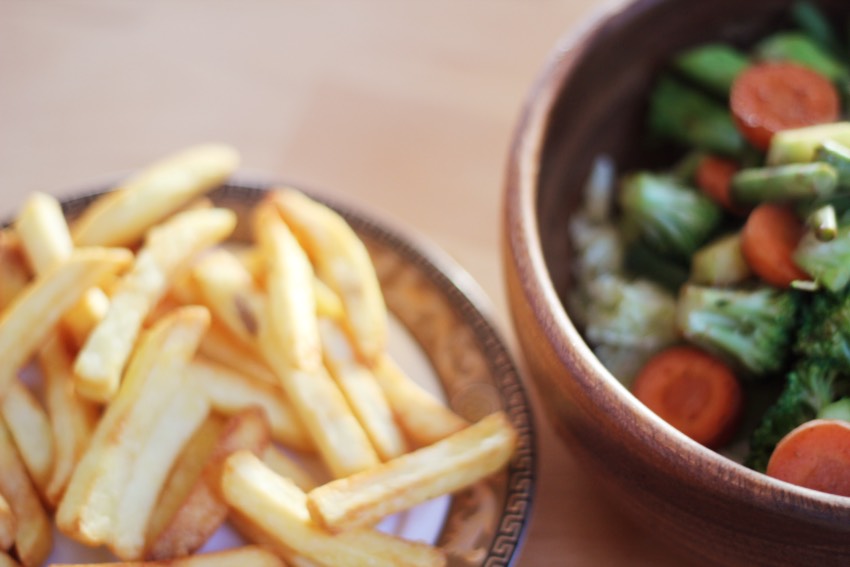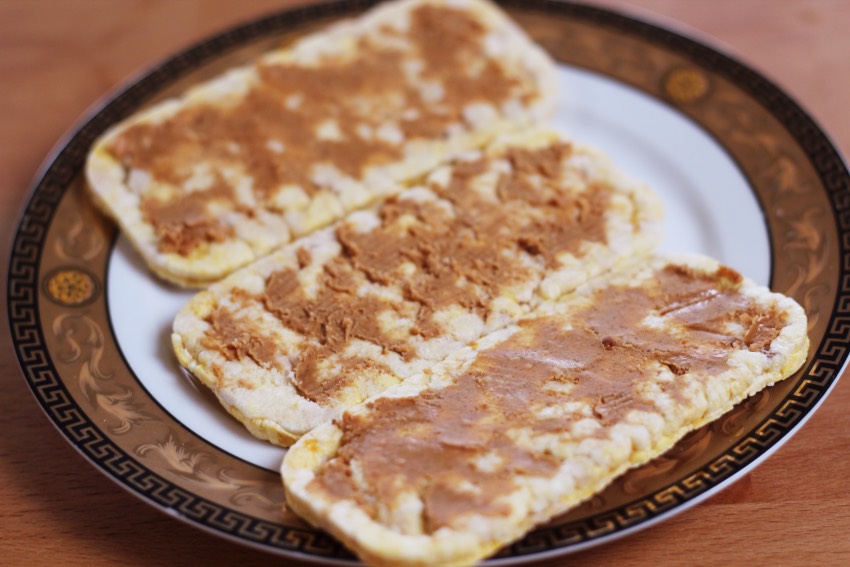 Heerlijk 🙂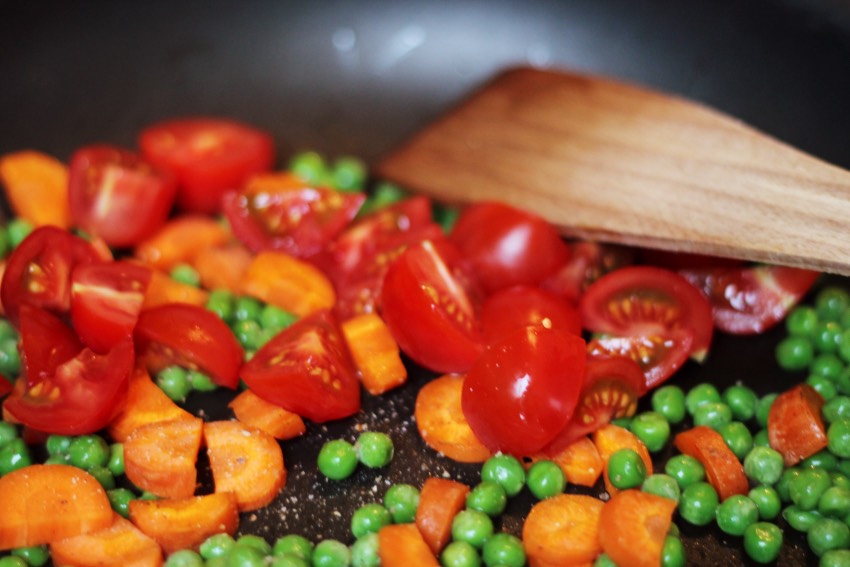 Omelet in the making met doperwten, wortel en cherry tomaatjes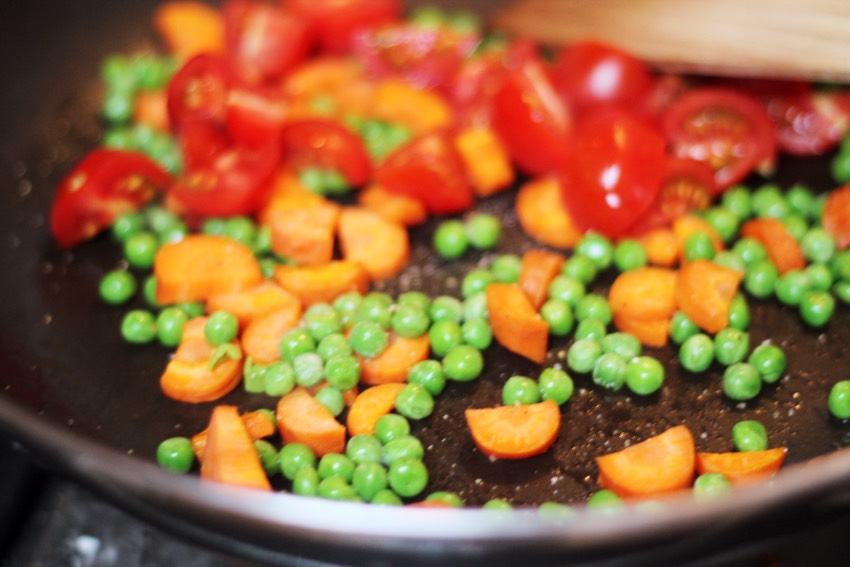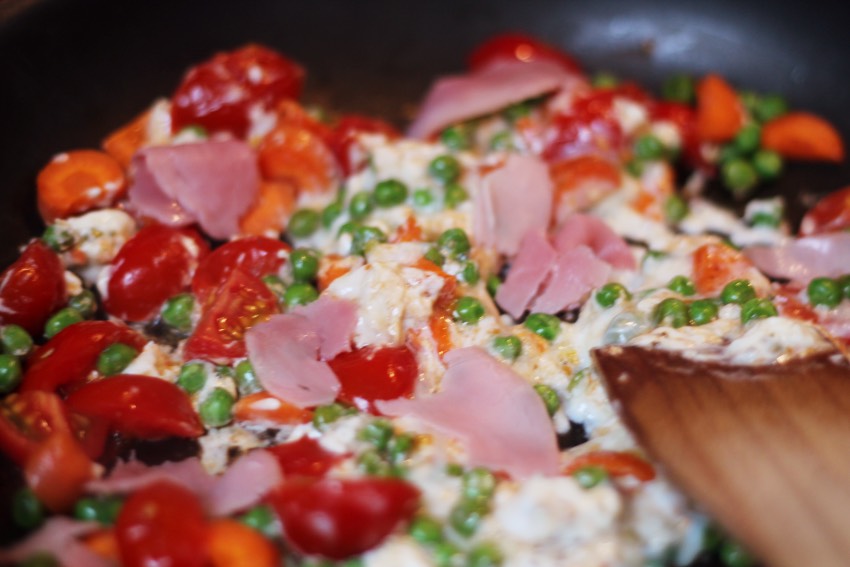 Ham erdoor en klaar!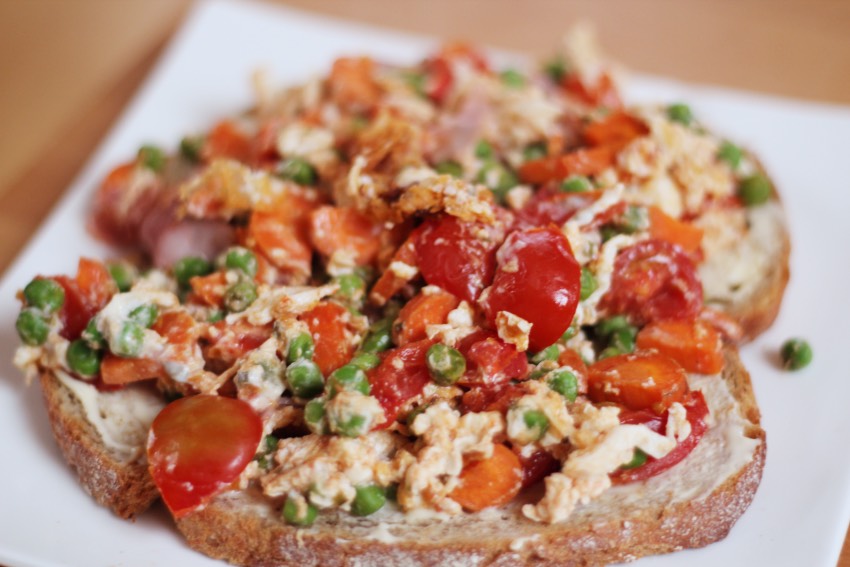 Dit eet ik het liefst op brood met mayo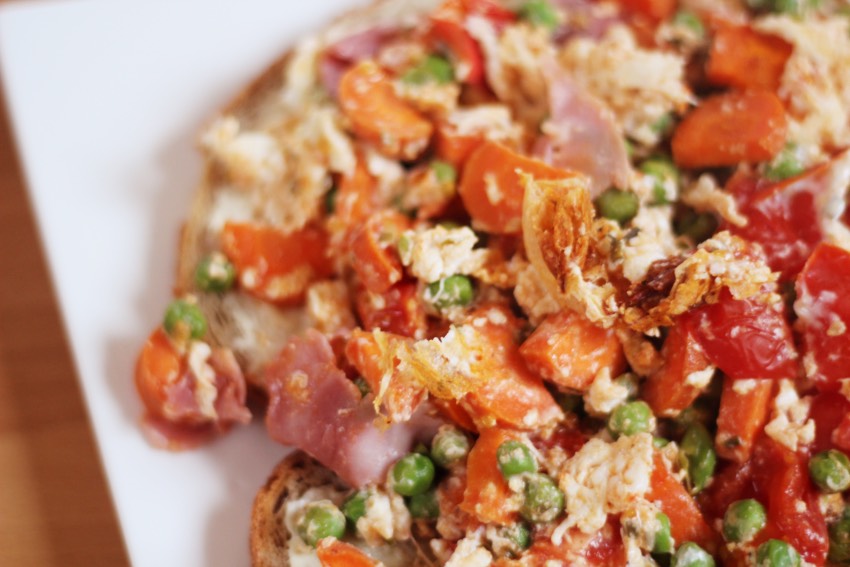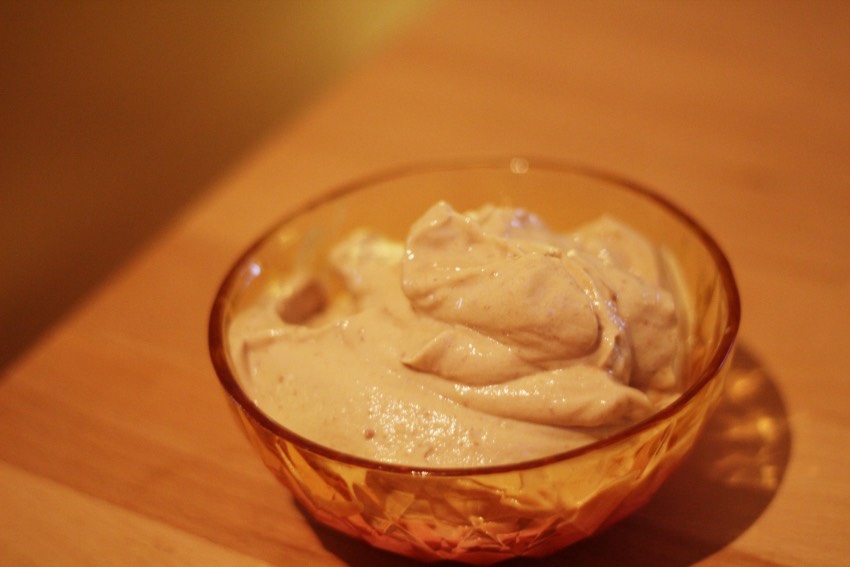 En we sluiten af met een heerlijk bakje bananenijs! Heel simpel: een banaan in plakjes snijden en dit invriezen (in een bakje). De volgende dag uit de vriezer halen en in een keukenmachine of blender plaatsen. Eventueel wat (plantaardig) melk erbij en eiwitpoeder; mixen maar en klaar is je ijsje! 🙂