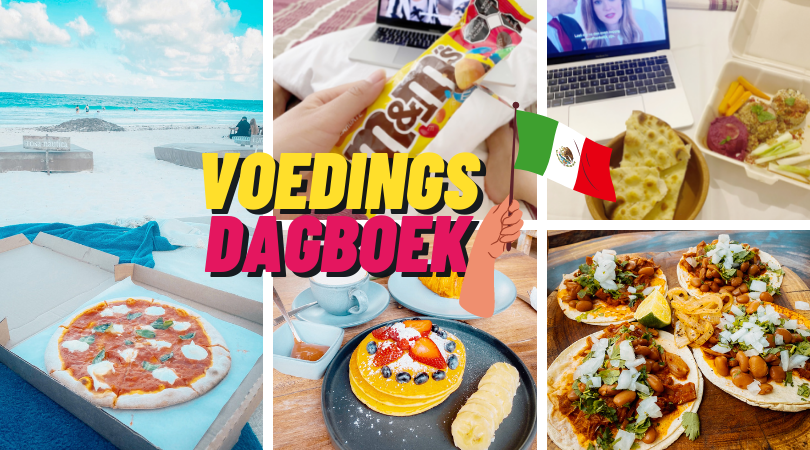 Yesss, we gaan nog even doorgenieten van een nieuw Mexico voedingsdagboek! Zon, zee en lekker eten!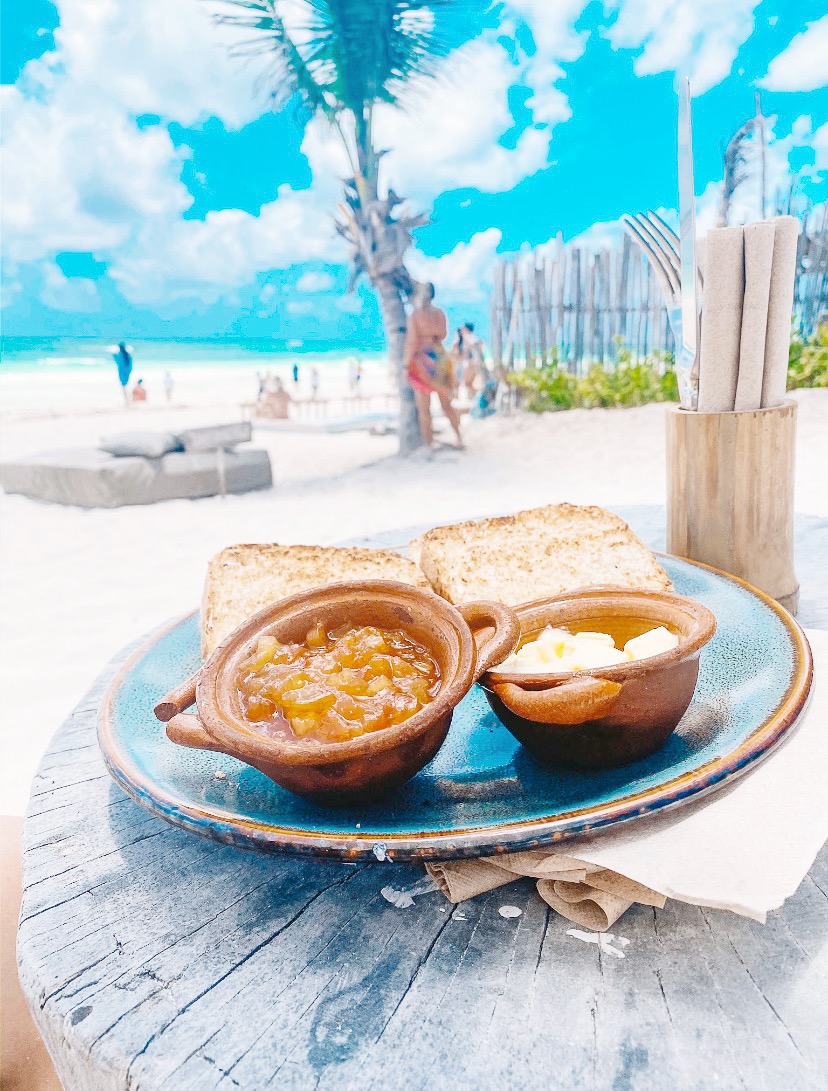 Lekker veilig voor de buik: toast met boter en jam (ik moest hier even buikomen van voedselvergiftiging).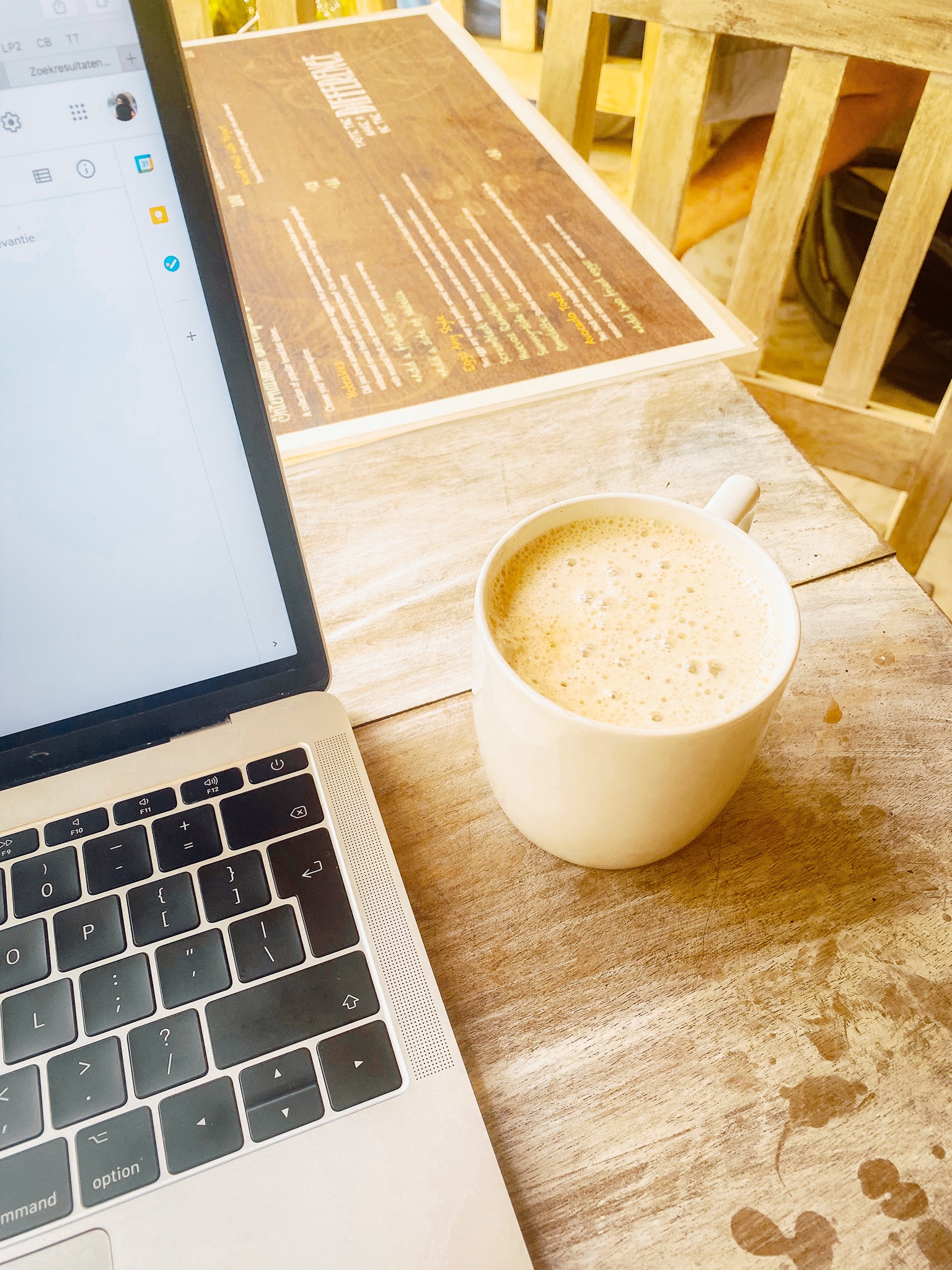 Cappuccino met kokosmelk tijdens het werken in een schattig tentje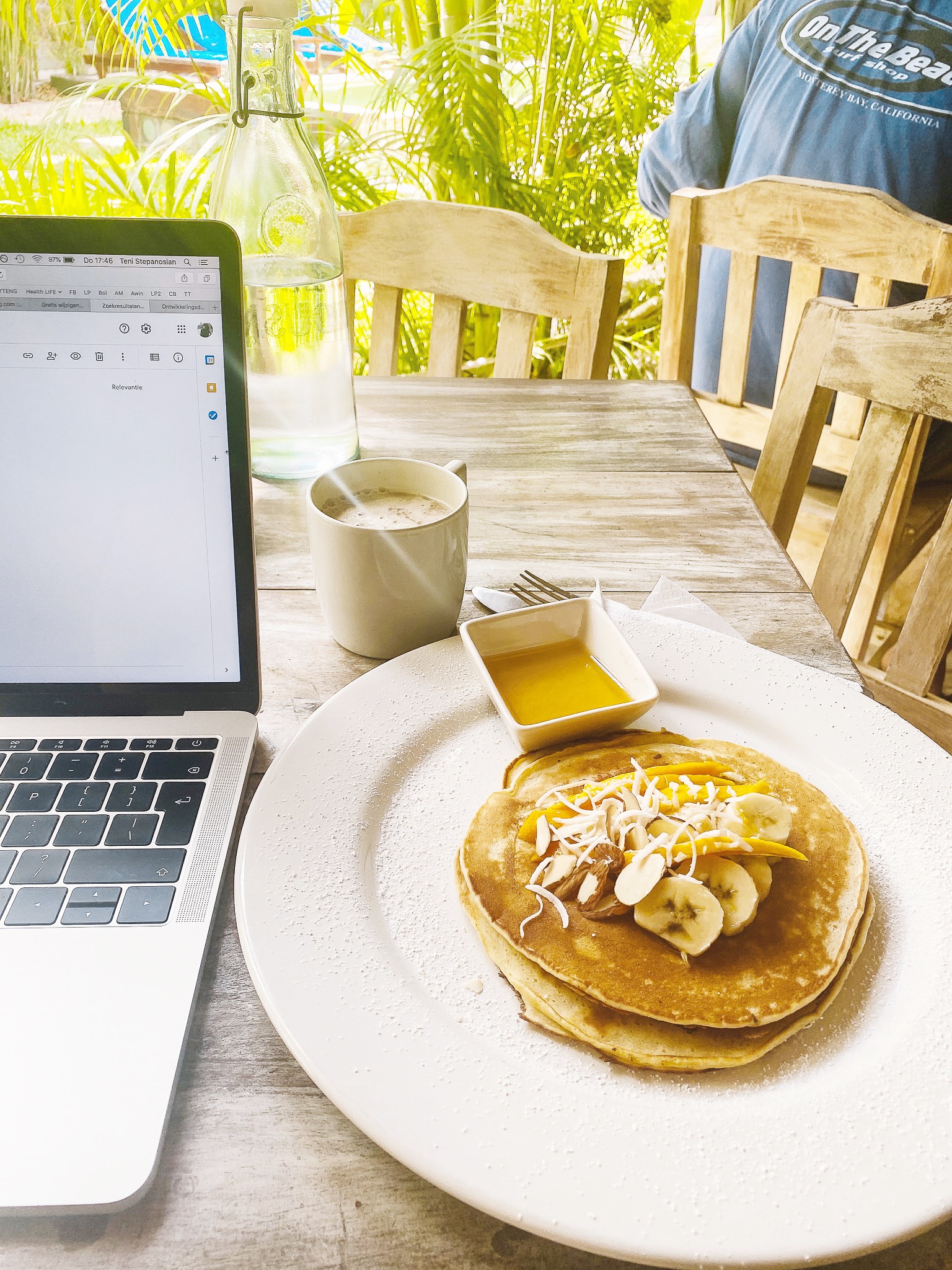 Ook bestelde ik er pannenkoeken met fruit, noten en kokos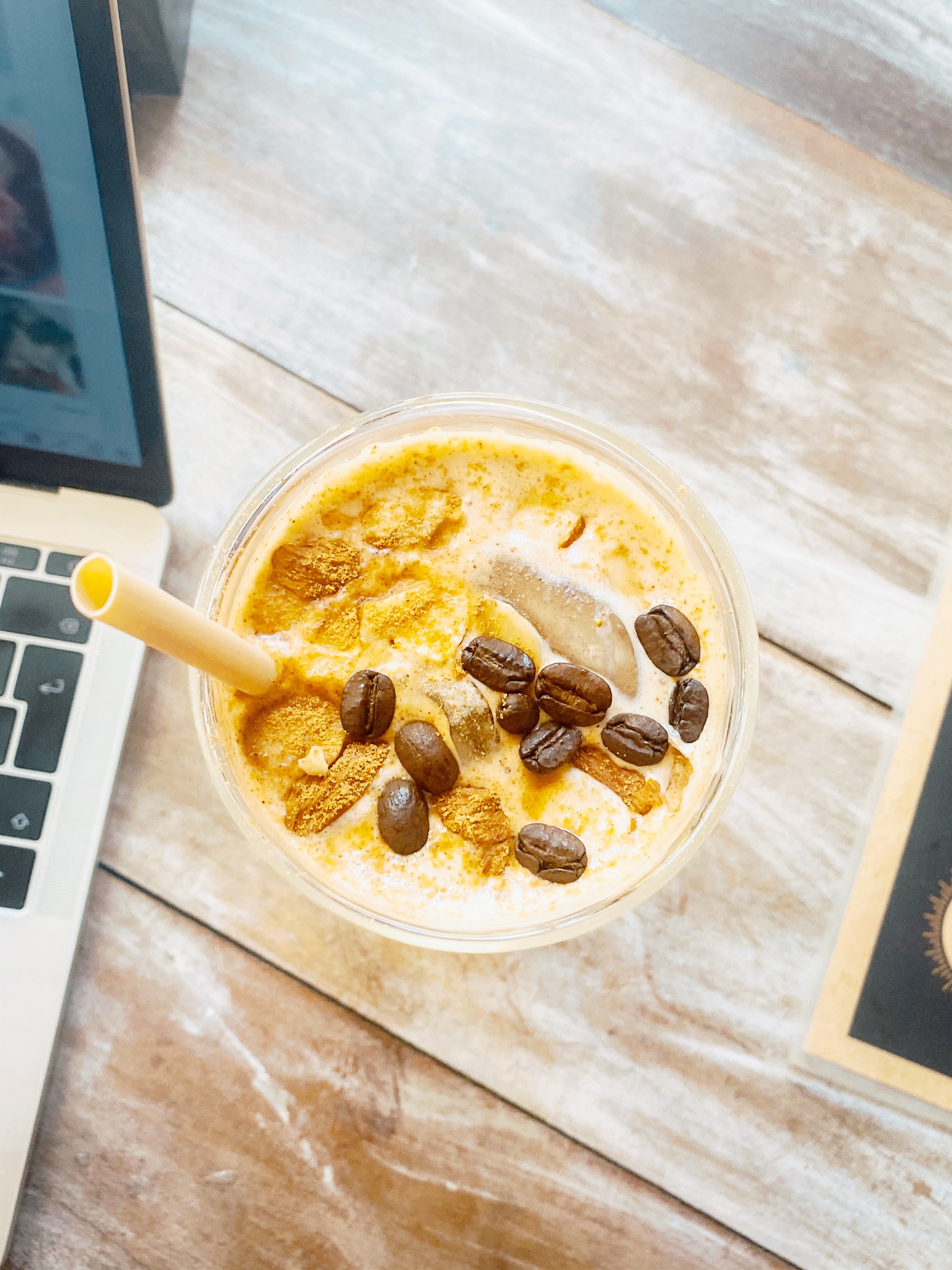 Ik probeerde verschillende soorten koffie, deze werd aangeraden was een 'aardbeien infused' koffie. Ik vond het smerig, haha.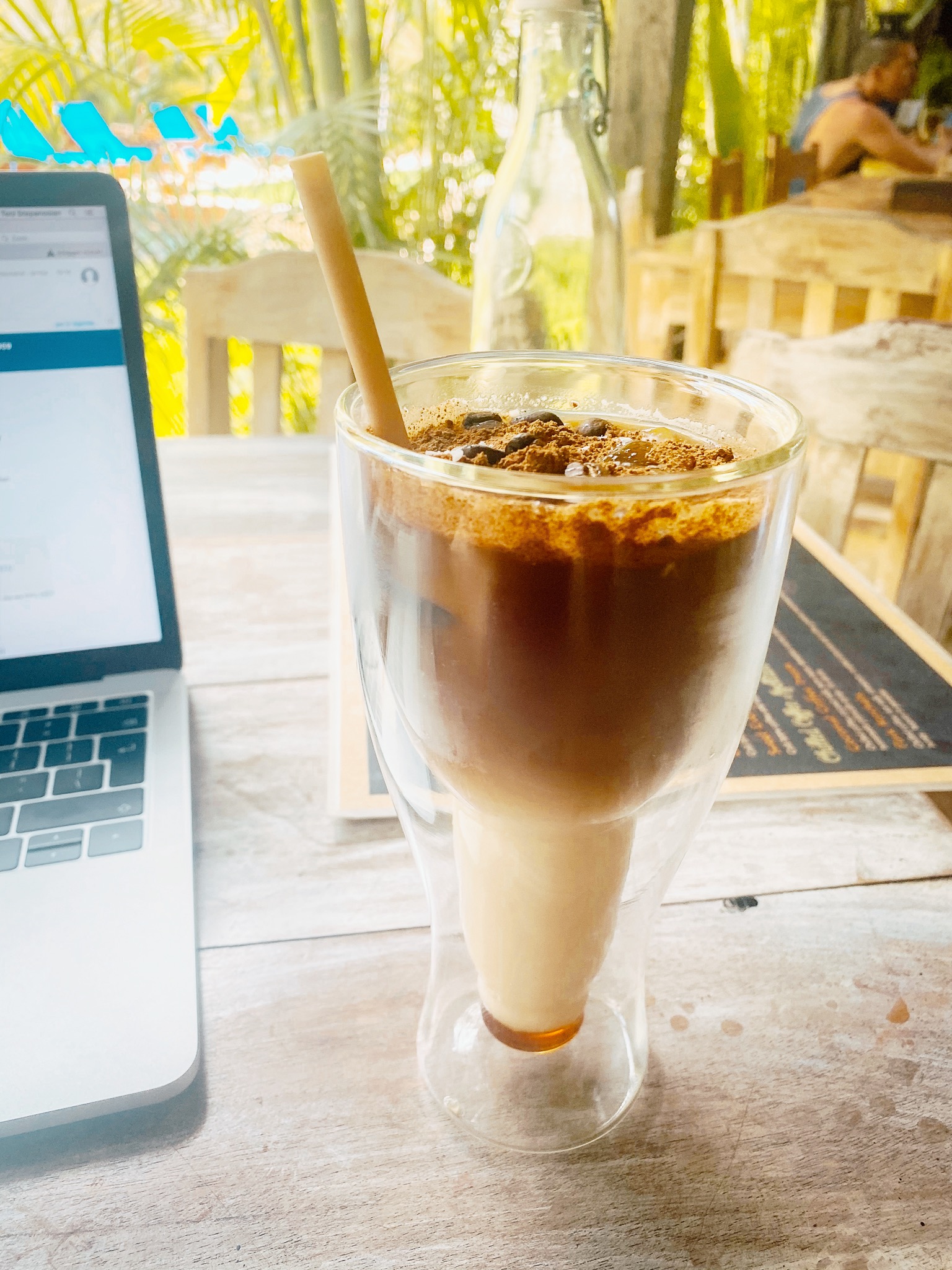 Dus toen mocht ik hem wisselen voor een andere (zo lief), deze keer een koffie met vanille, havermelk en kokos. Heel lekker!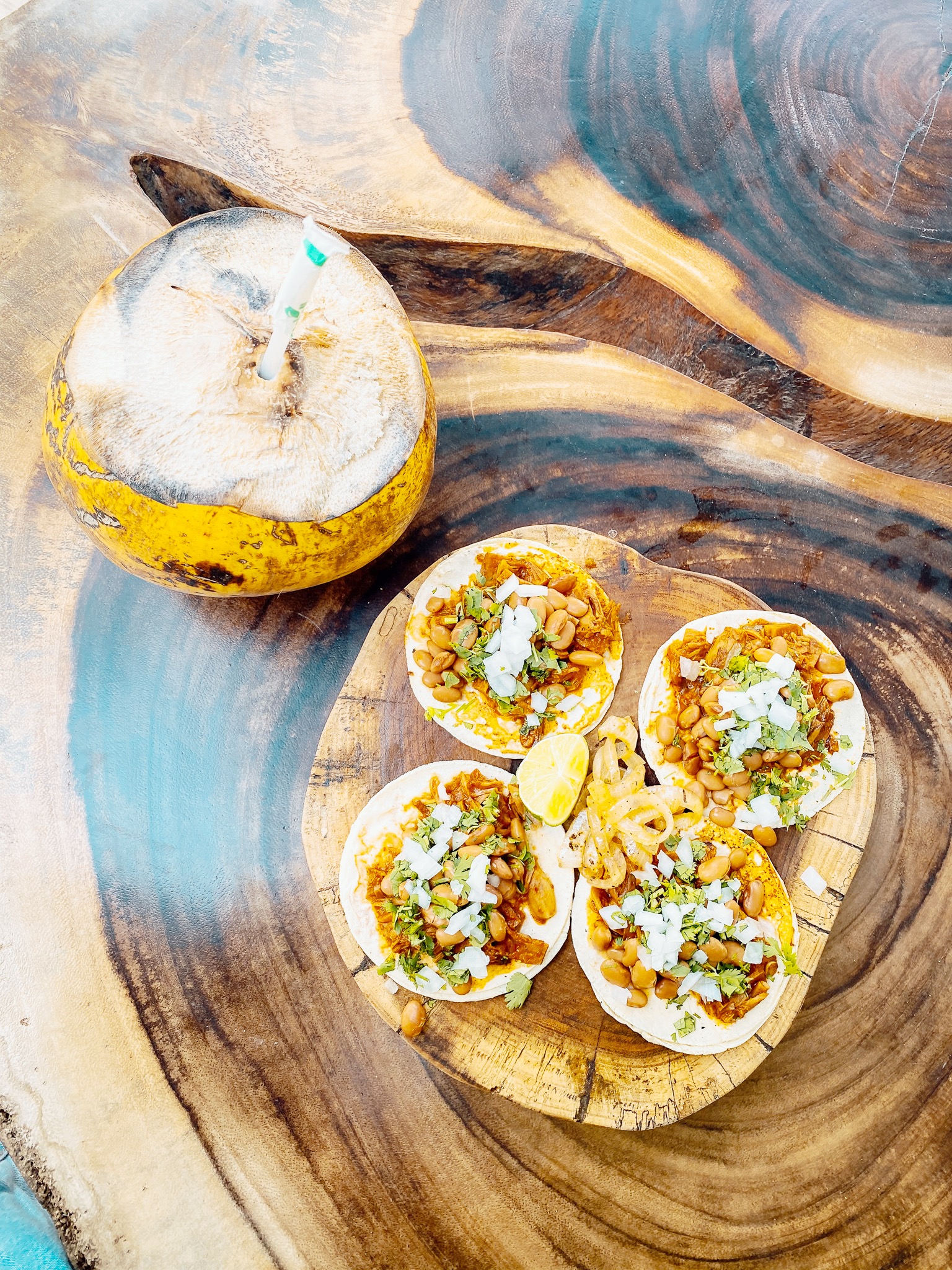 Vega taco's met jackfruit en bonen.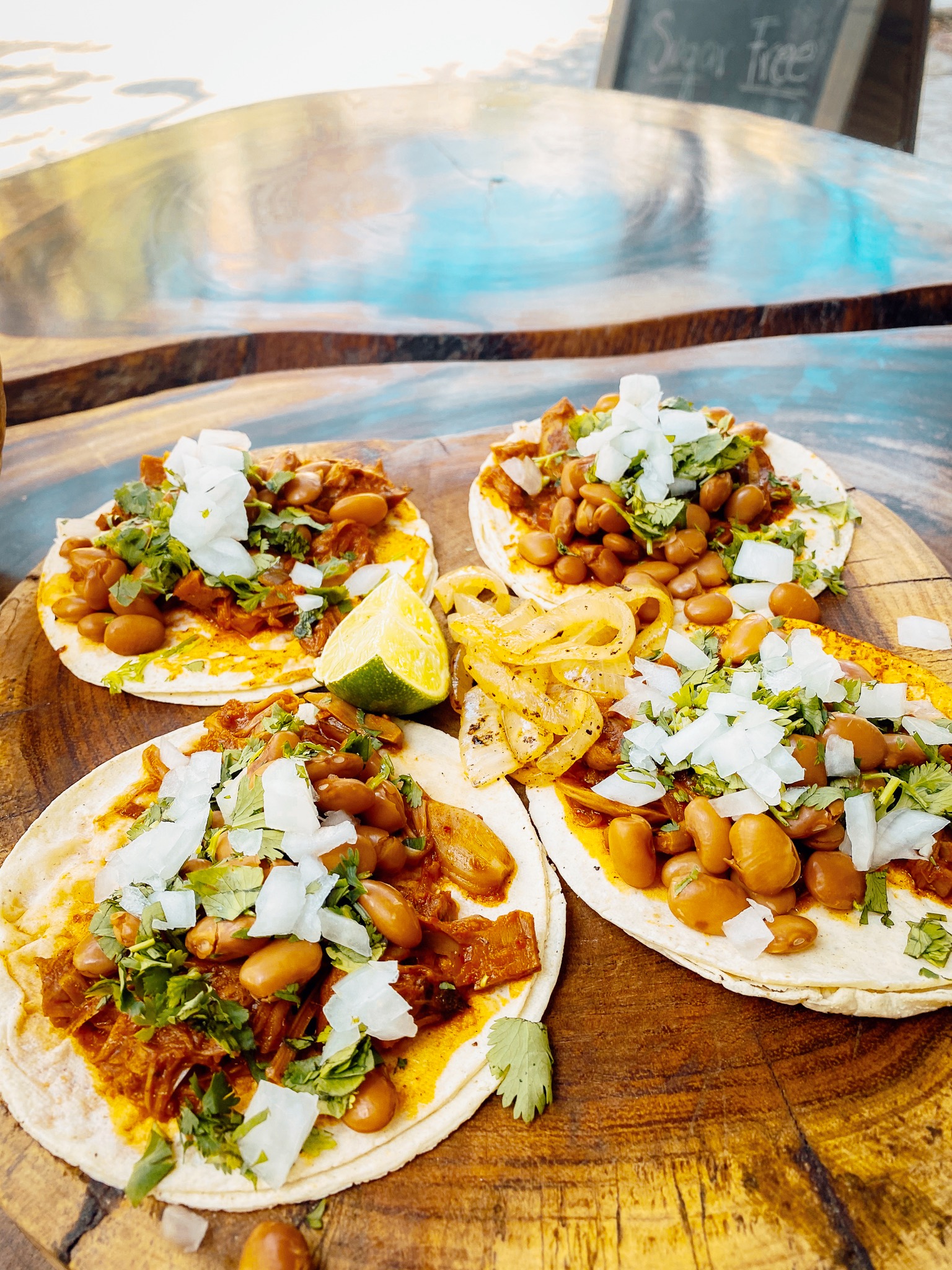 Zo vers en lekker allemaal!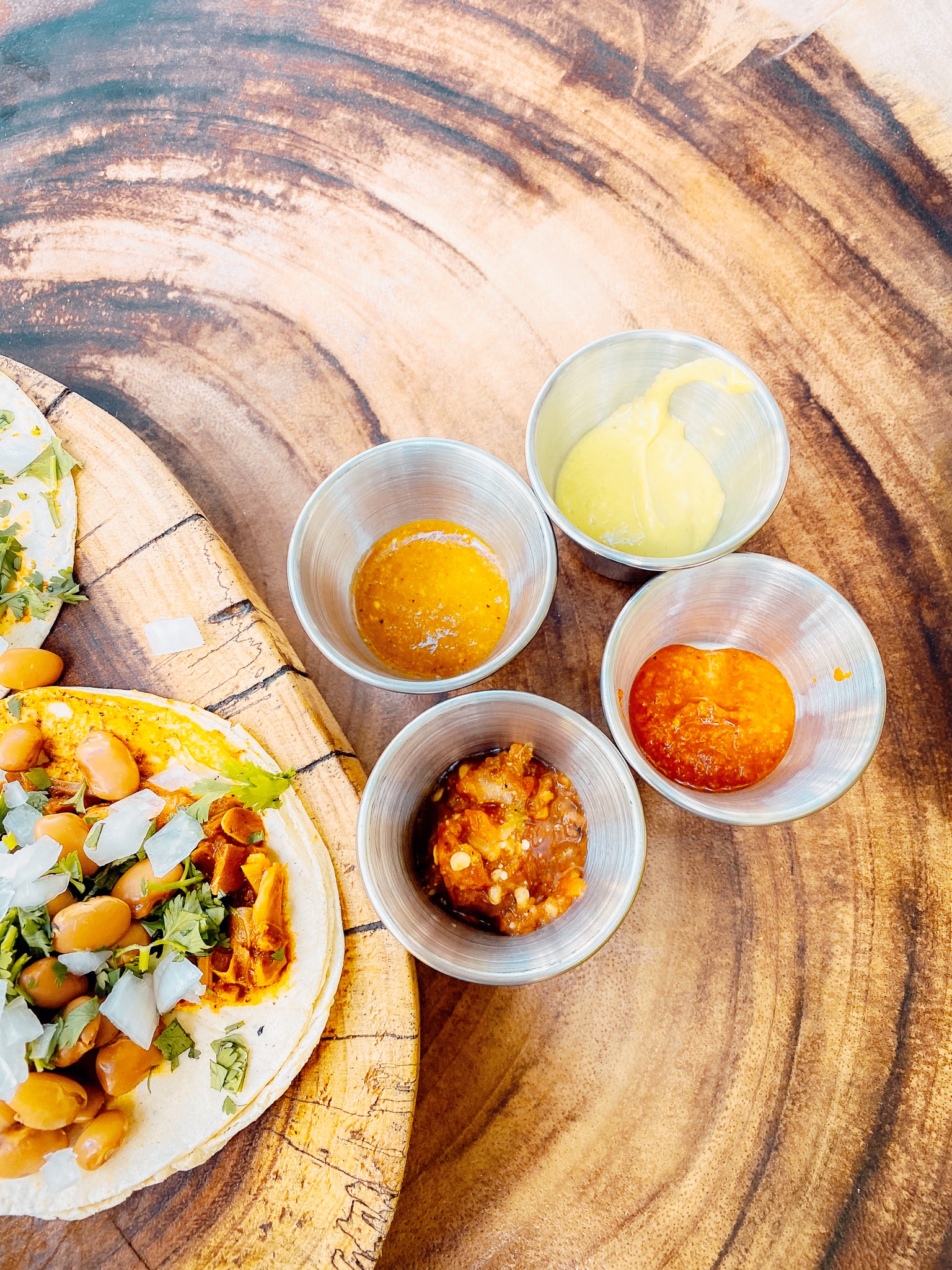 Ik probeerde elk sausje uit – wel voorzichtig, want het kan zomaar ineens MEGA pittig zijn, haha.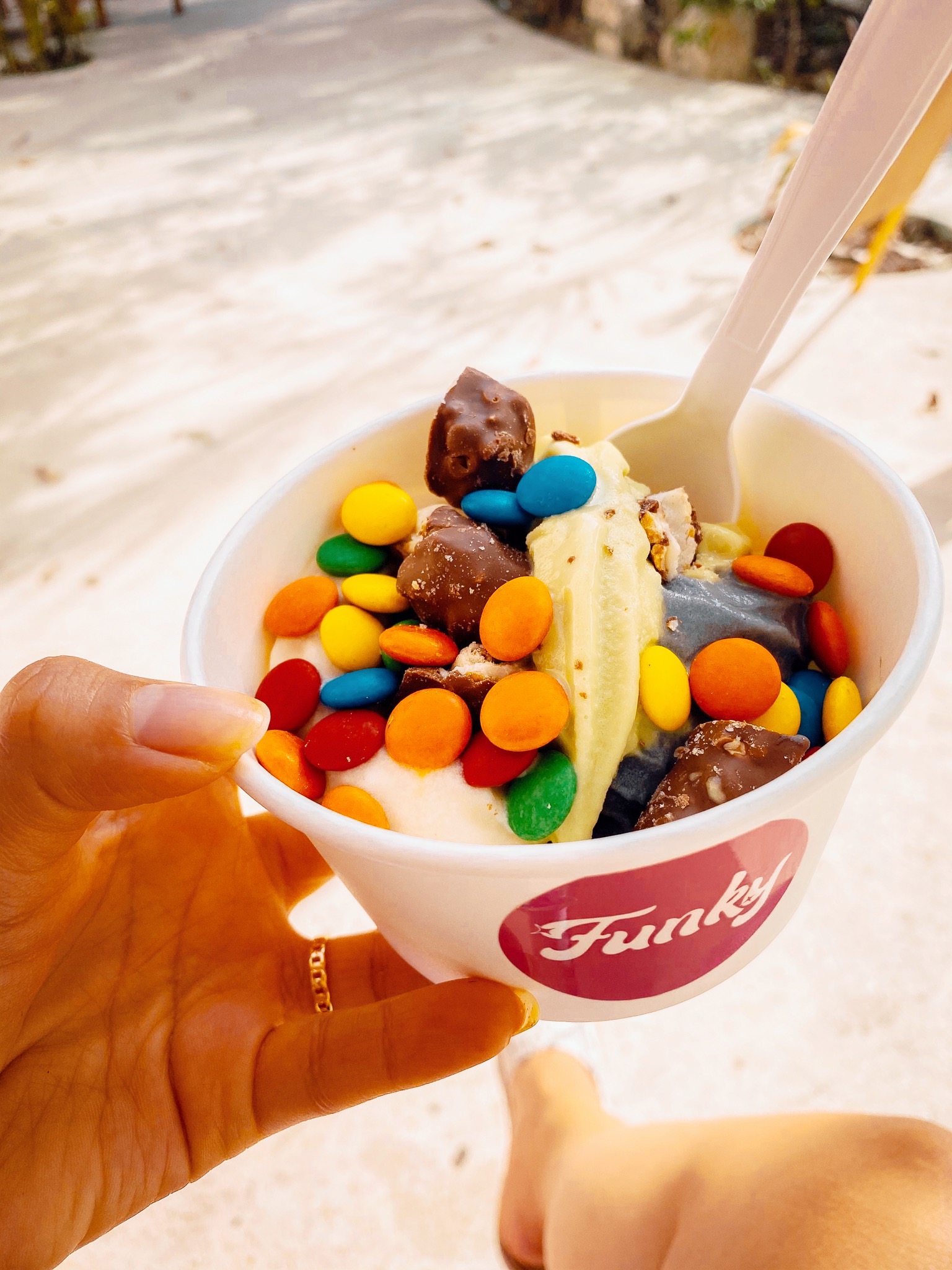 Ik sloot het af met froyo!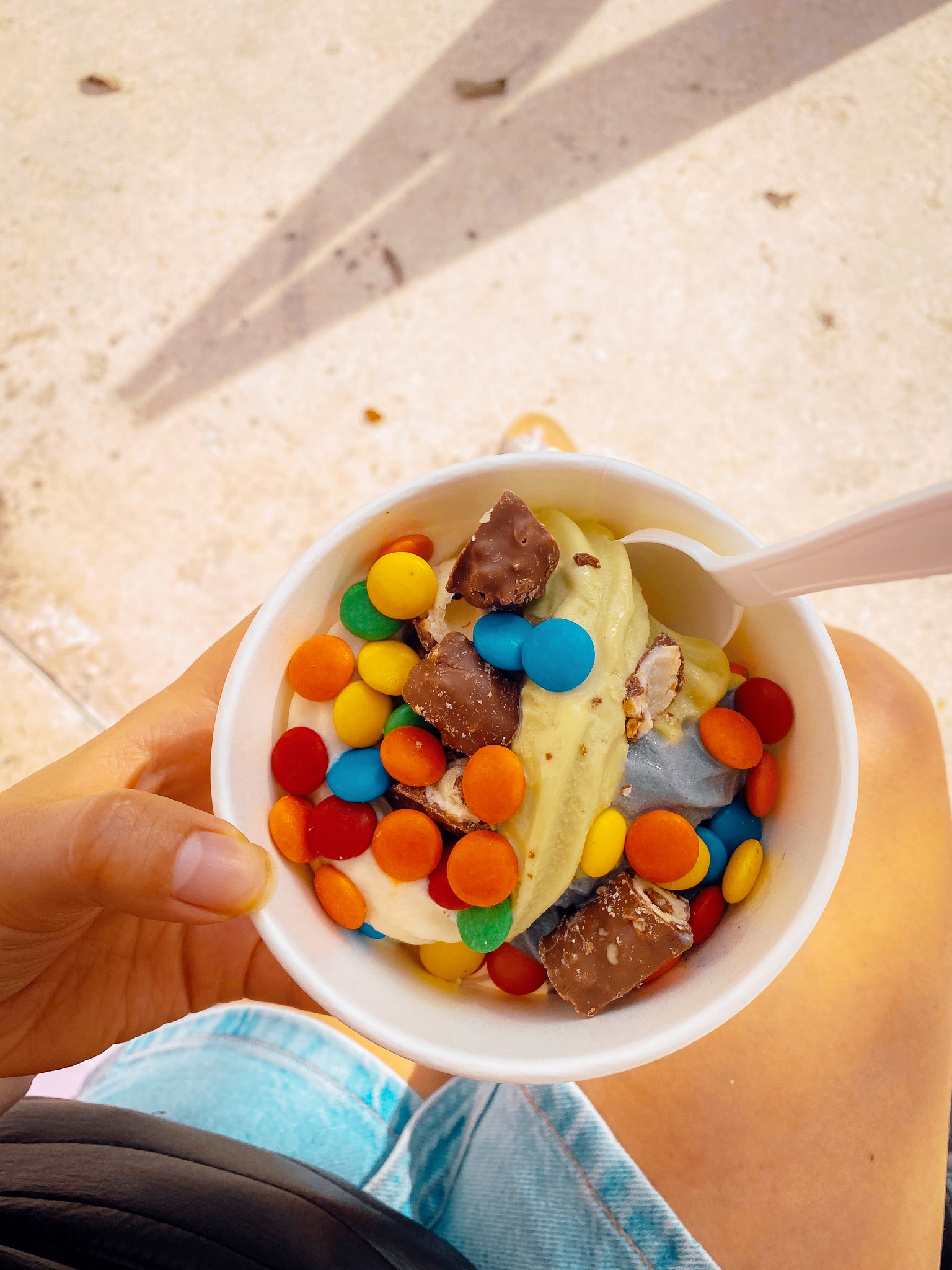 Ik ga altijd voor iets van chocolade als topping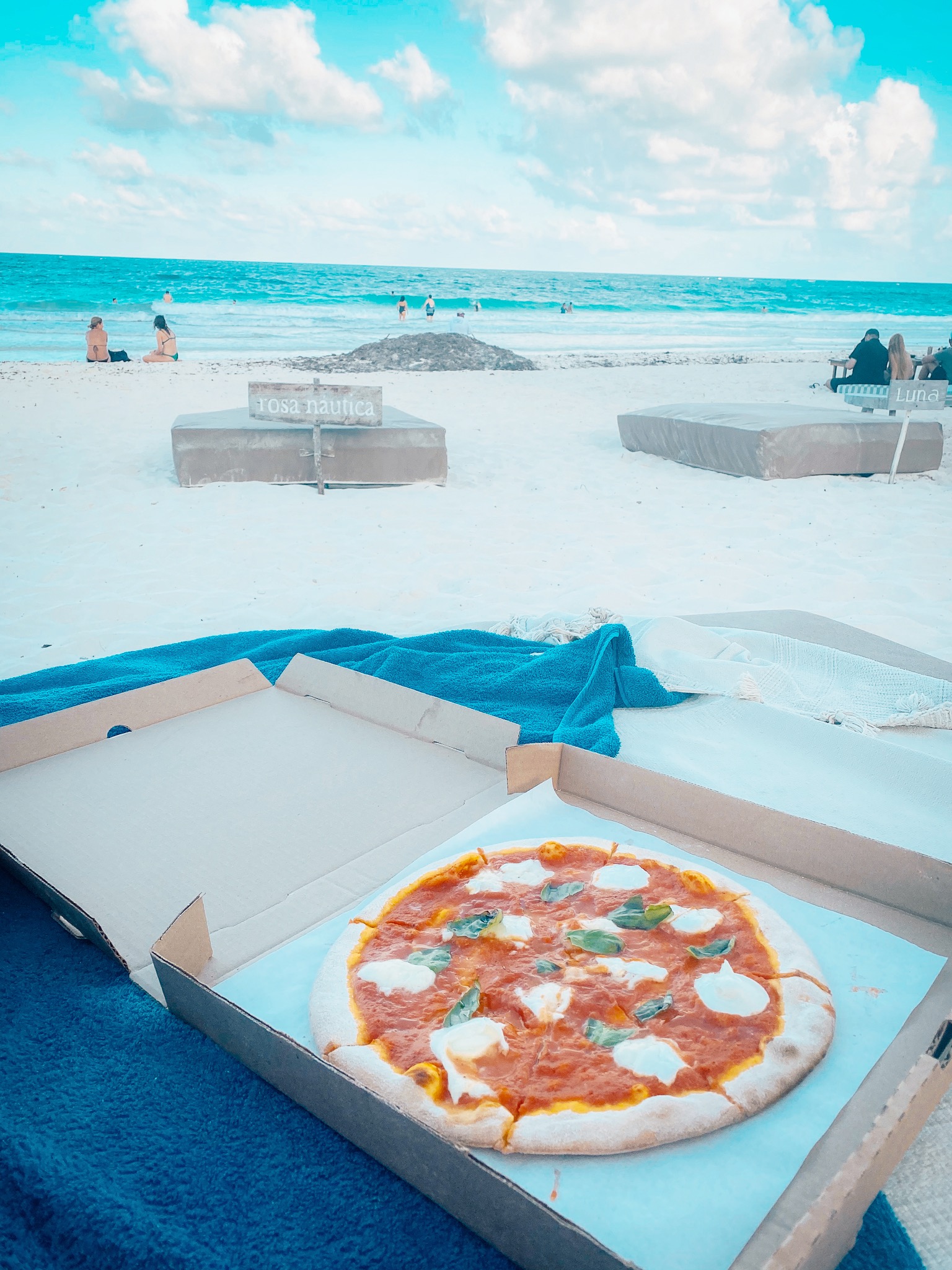 Pizza op het strand na een hele dag in de zon te hebben gelegen is echt heerlijk!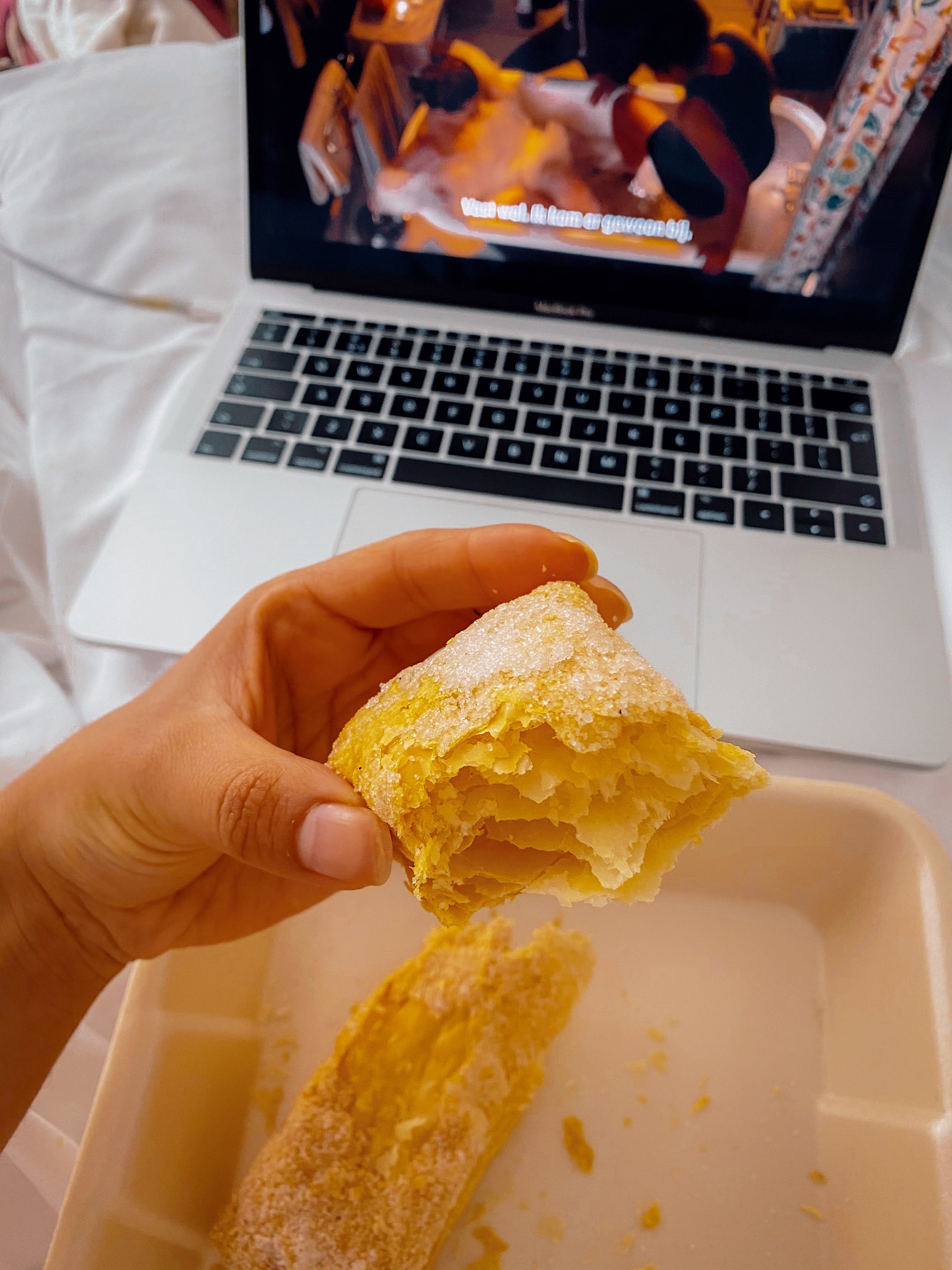 Ik kocht dit, geen idee hoe het heet, maar een soort flaky gebak met suiker. Was heerlijk!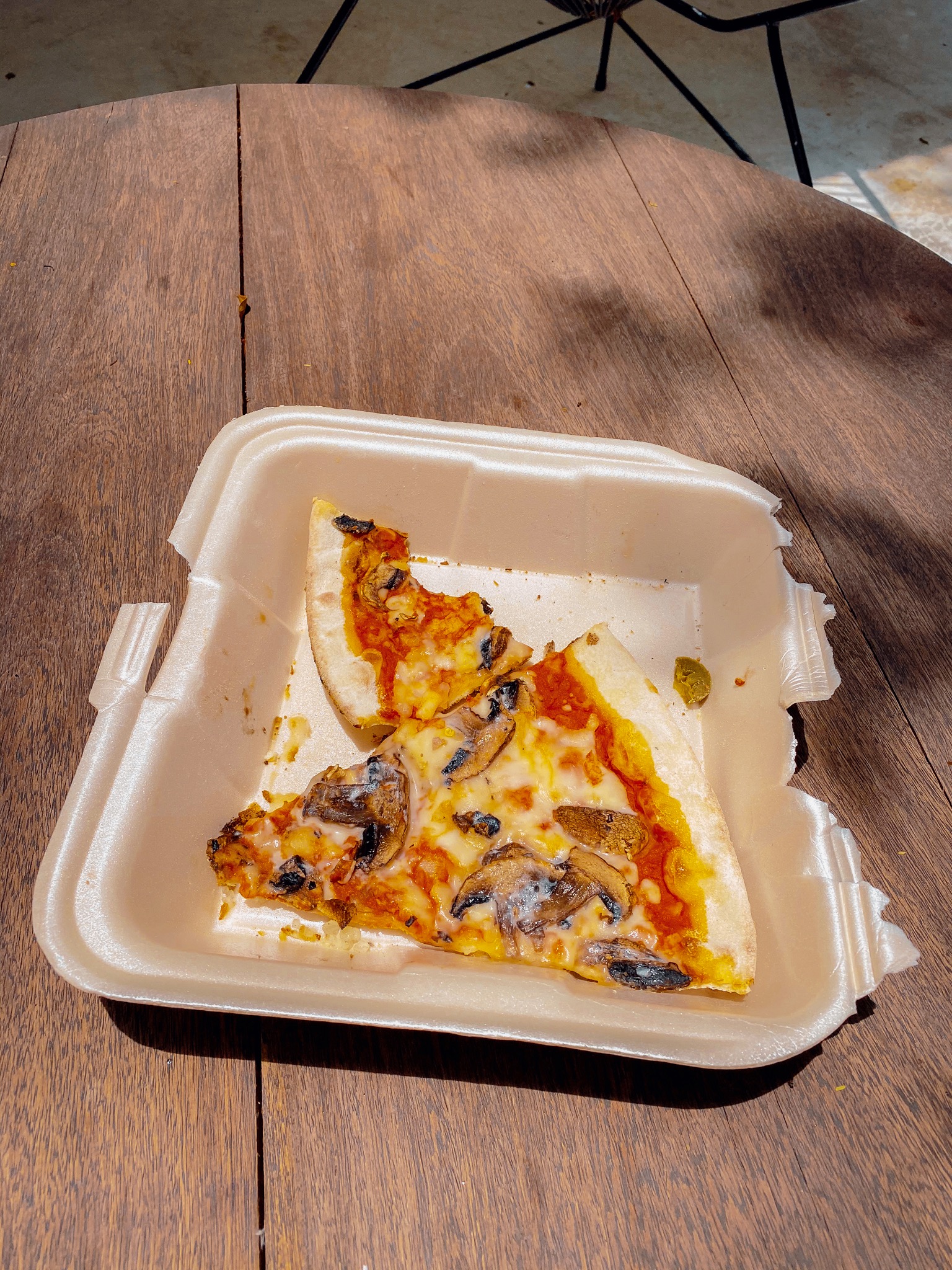 Pizza wat ik niet op kreeg neem ik mee in een to-go bakje. Zo heb ik de dag erna een heerlijke lunch!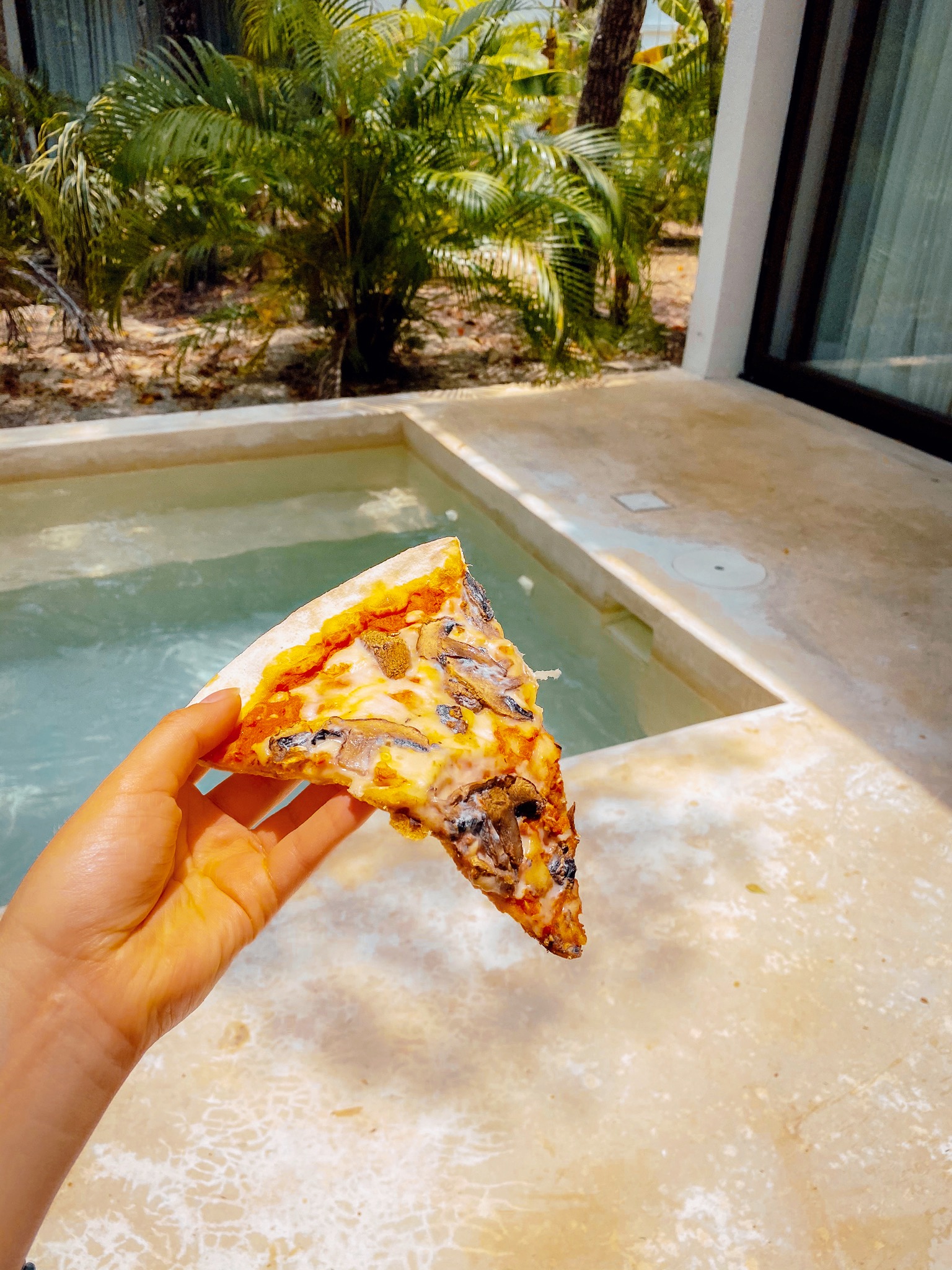 Of ontbijt, het is maar net waar ik zin in heb haha.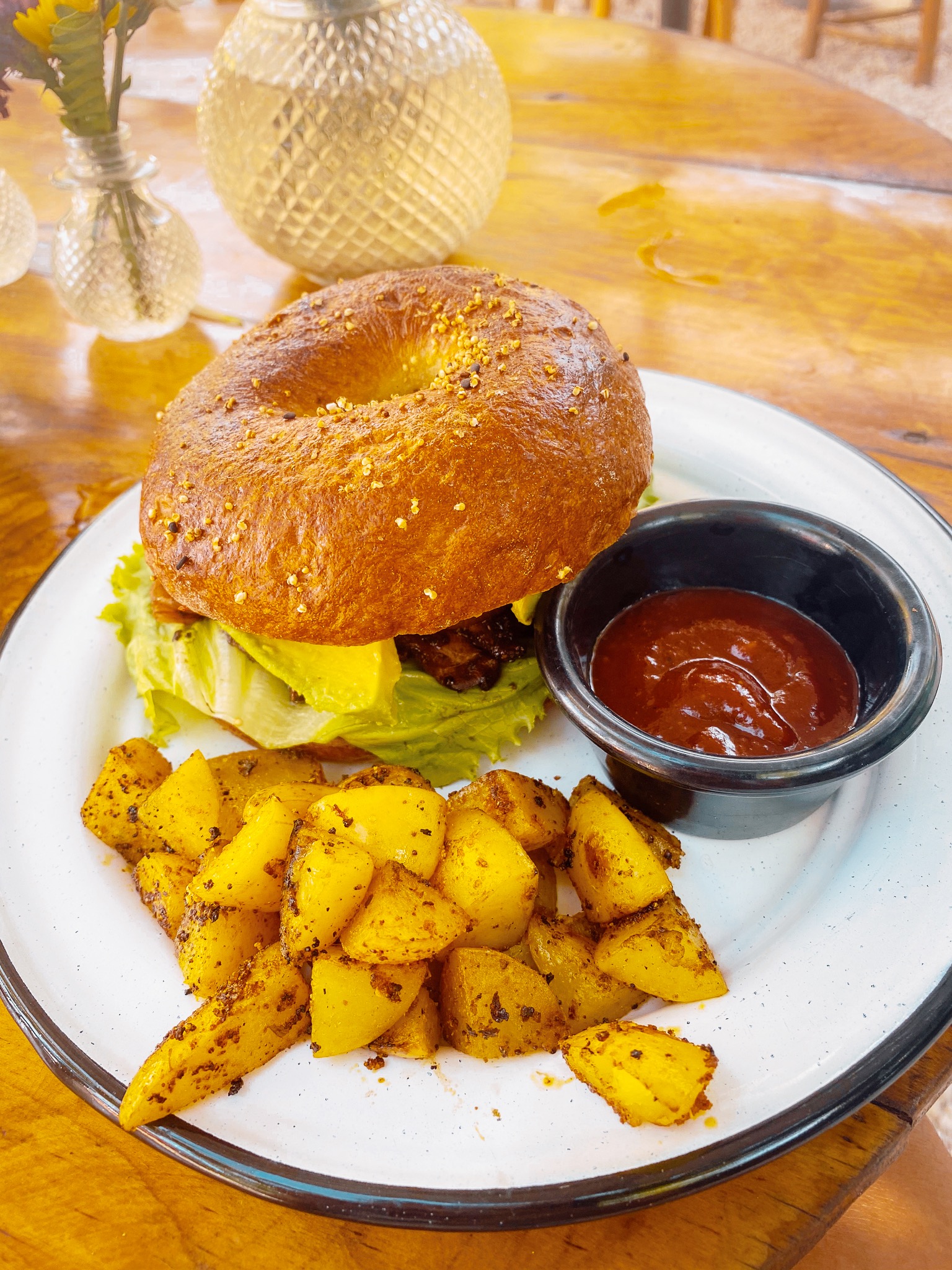 Een heerlijke bagel met champignons, avocado & meer. Met nog wat aardappelen. Hoe lekker dit ook was, hier kreeg ik mijn tweede voedselvergiftiging door haha.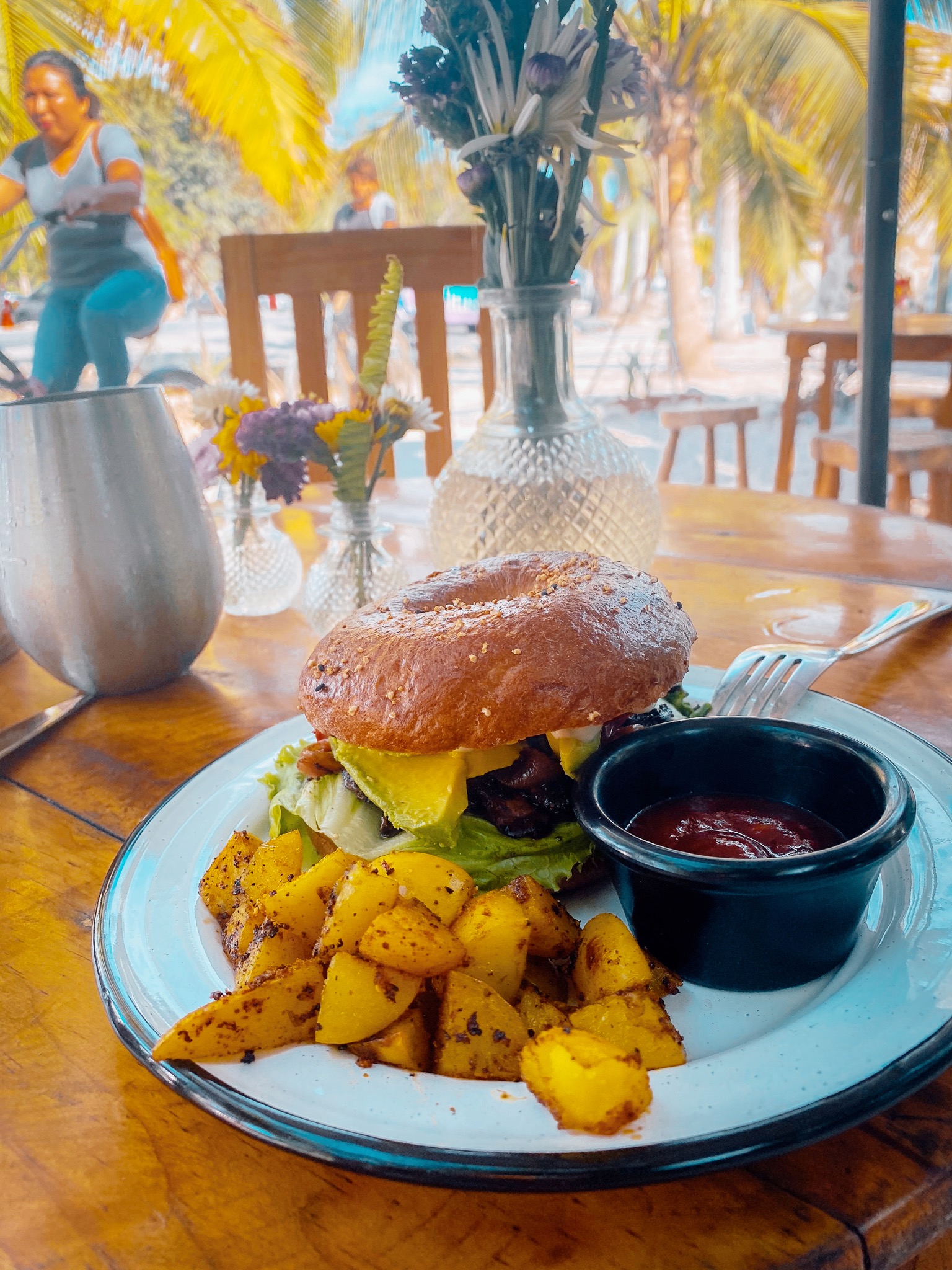 De hygiëne regels zijn natuurlijk niet zo streng als in Nederland en toen ik bij dit tentje vroeg of ik ergens mijn handen kon wassen, werd ik geleid naar de keuken waar er geen zeep was maar enkel afwasmiddel.
Ai, dat was een rode vlag. Geen verrassing dus dat hier een voedselvergiftiging uit kwam.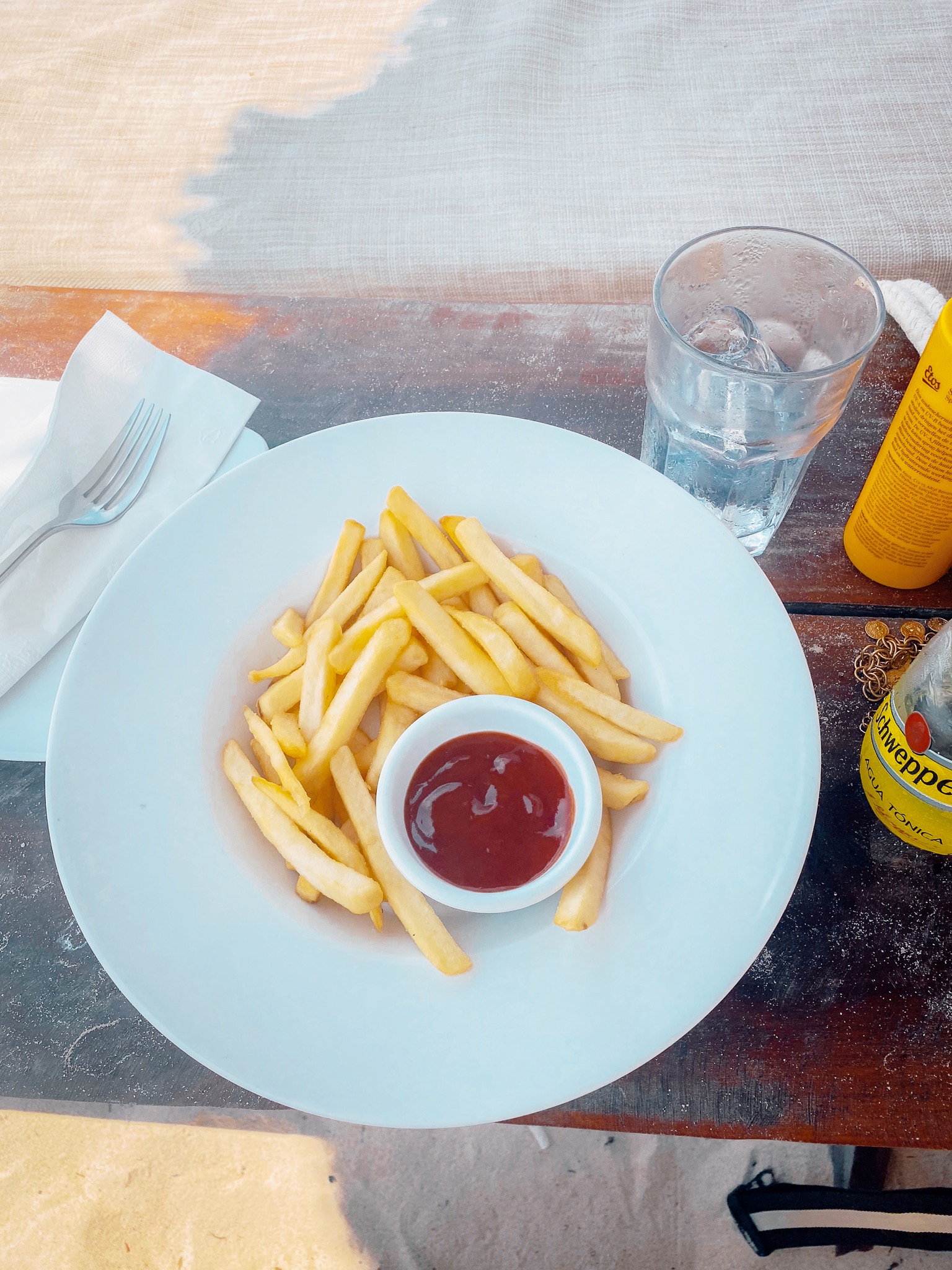 Dus de dagen erna at ik 'veilig' voedsel zoals frietjes 😉 Geen straf!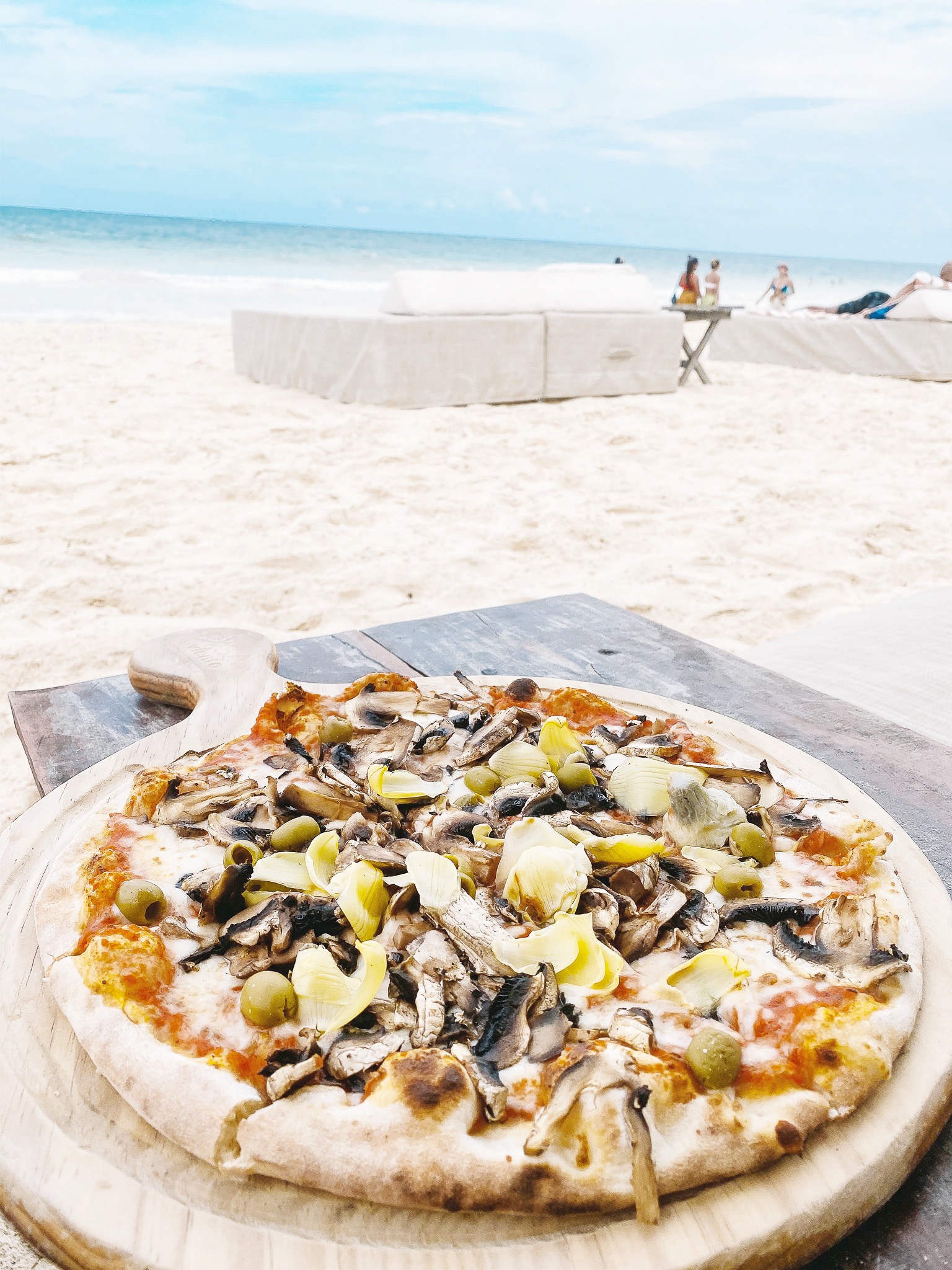 Gevolgd door nog een pizza, haha.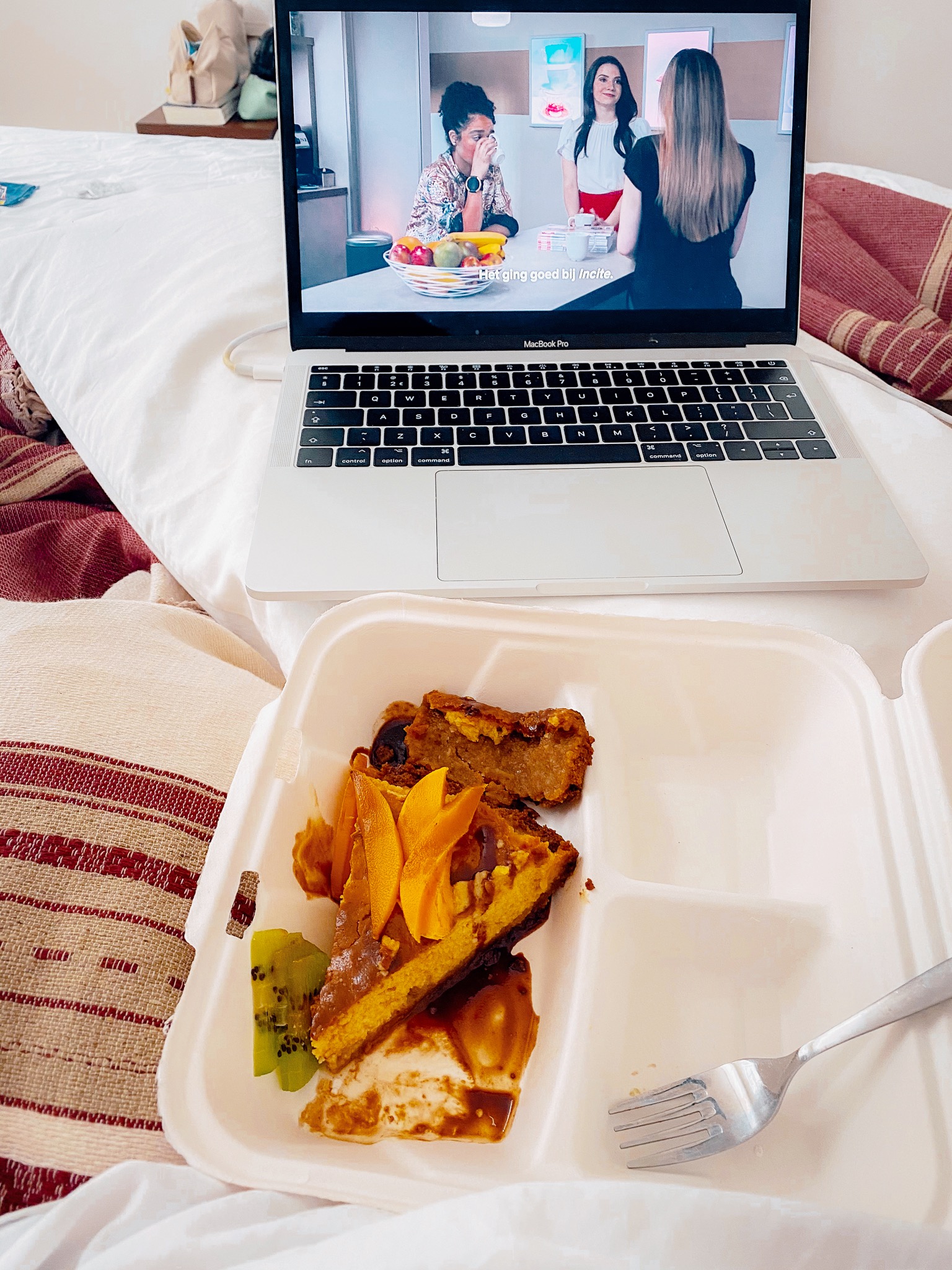 Cheesecake als ontbijt de volgende dag.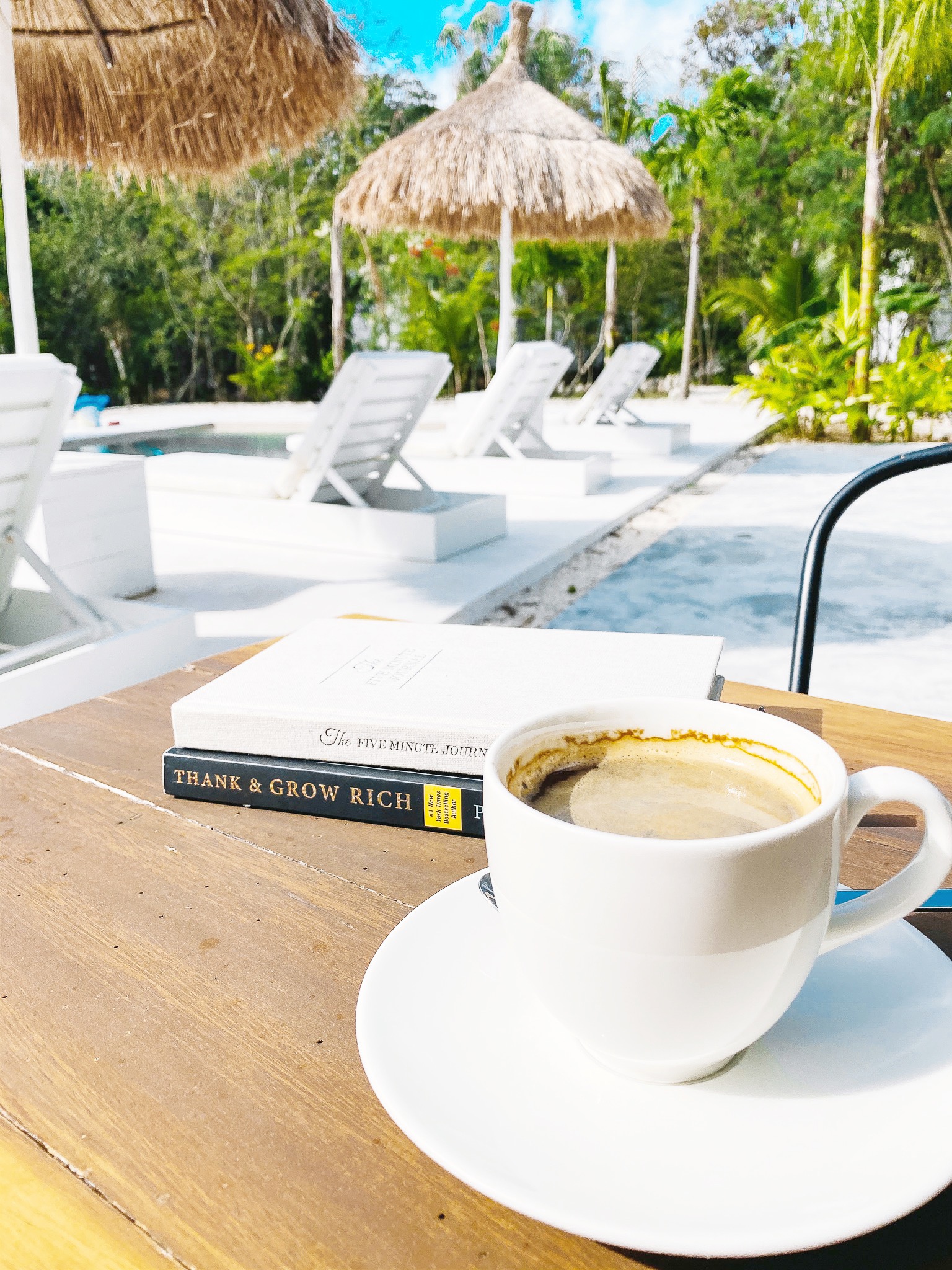 Koffietje bij het zwembad met wat leesvoer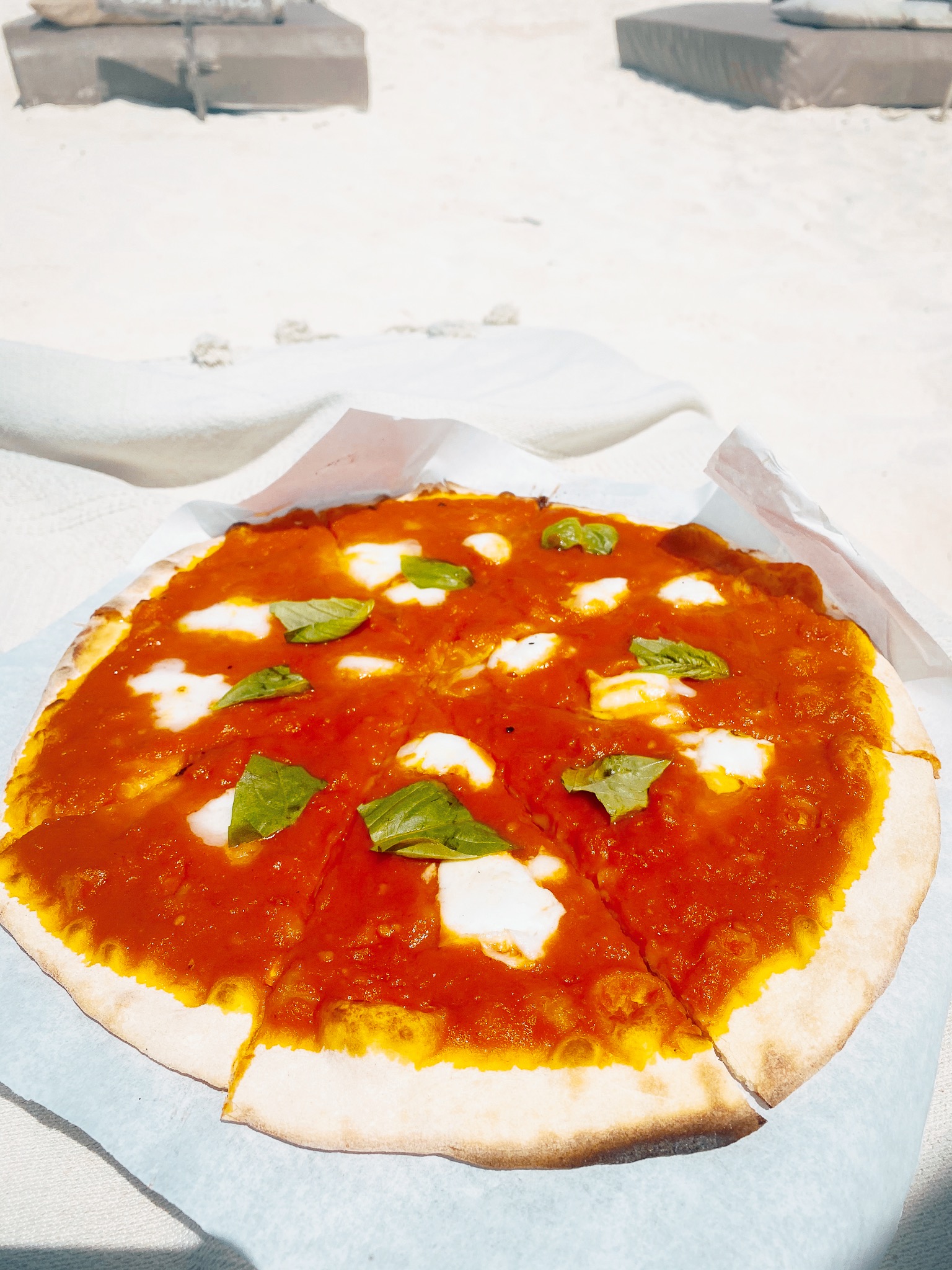 Een nieuwe dag, een nieuwe pizza op het strand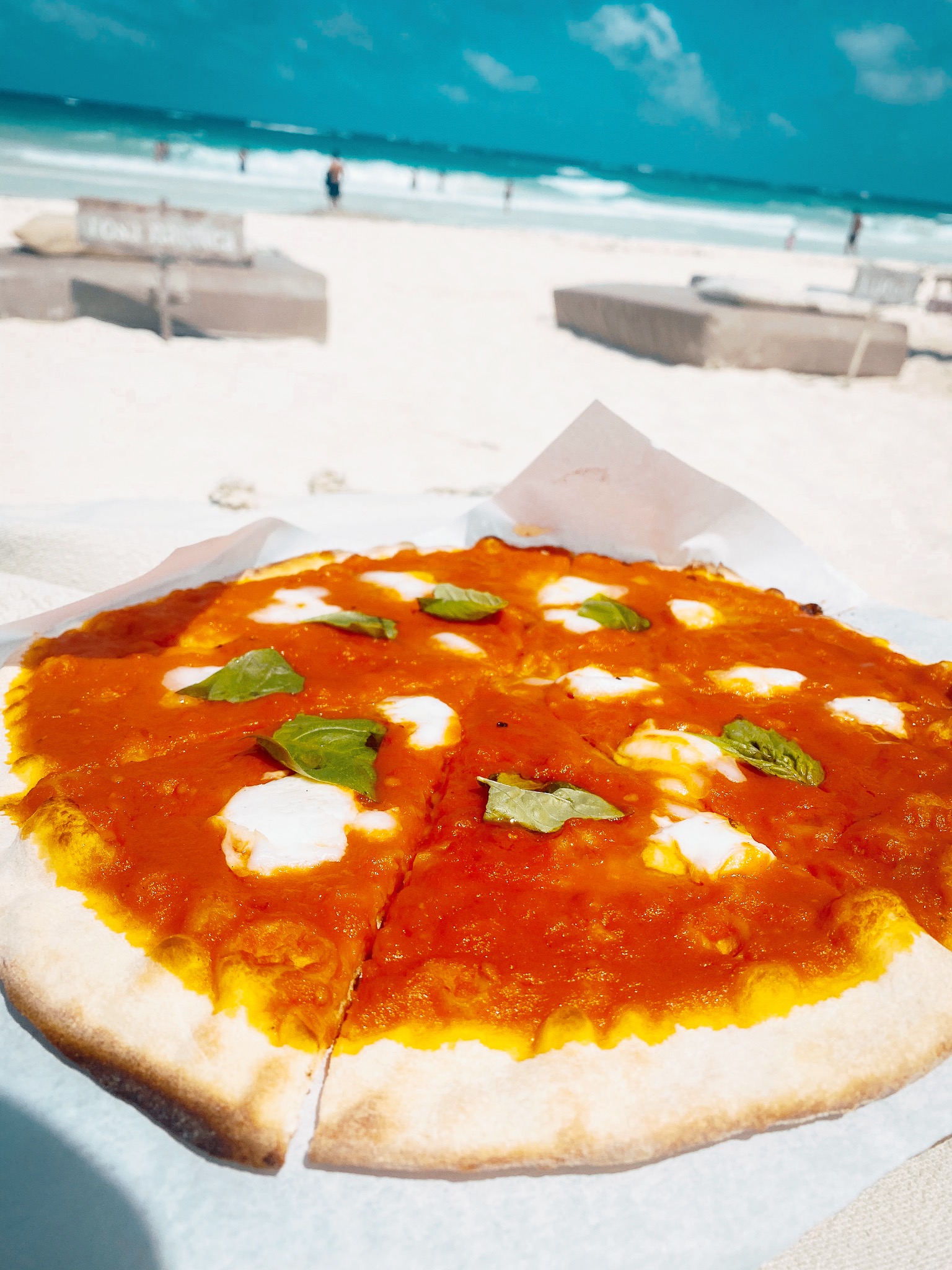 Wel minimaal met de toppings, maar ach.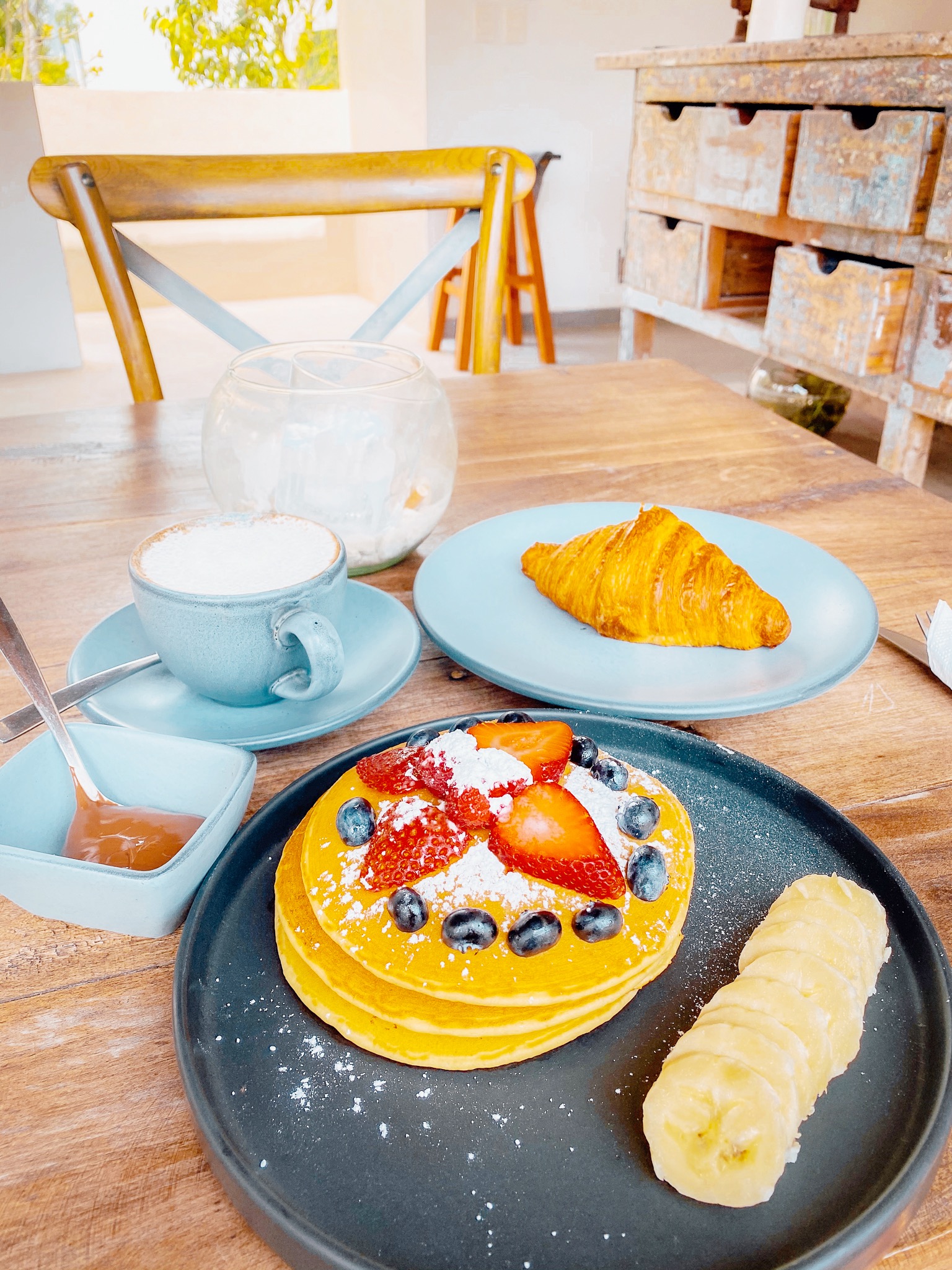 Een heerlijk ontbijtje met een croissant, pannenkoekjes, fruit en nutellaaaaa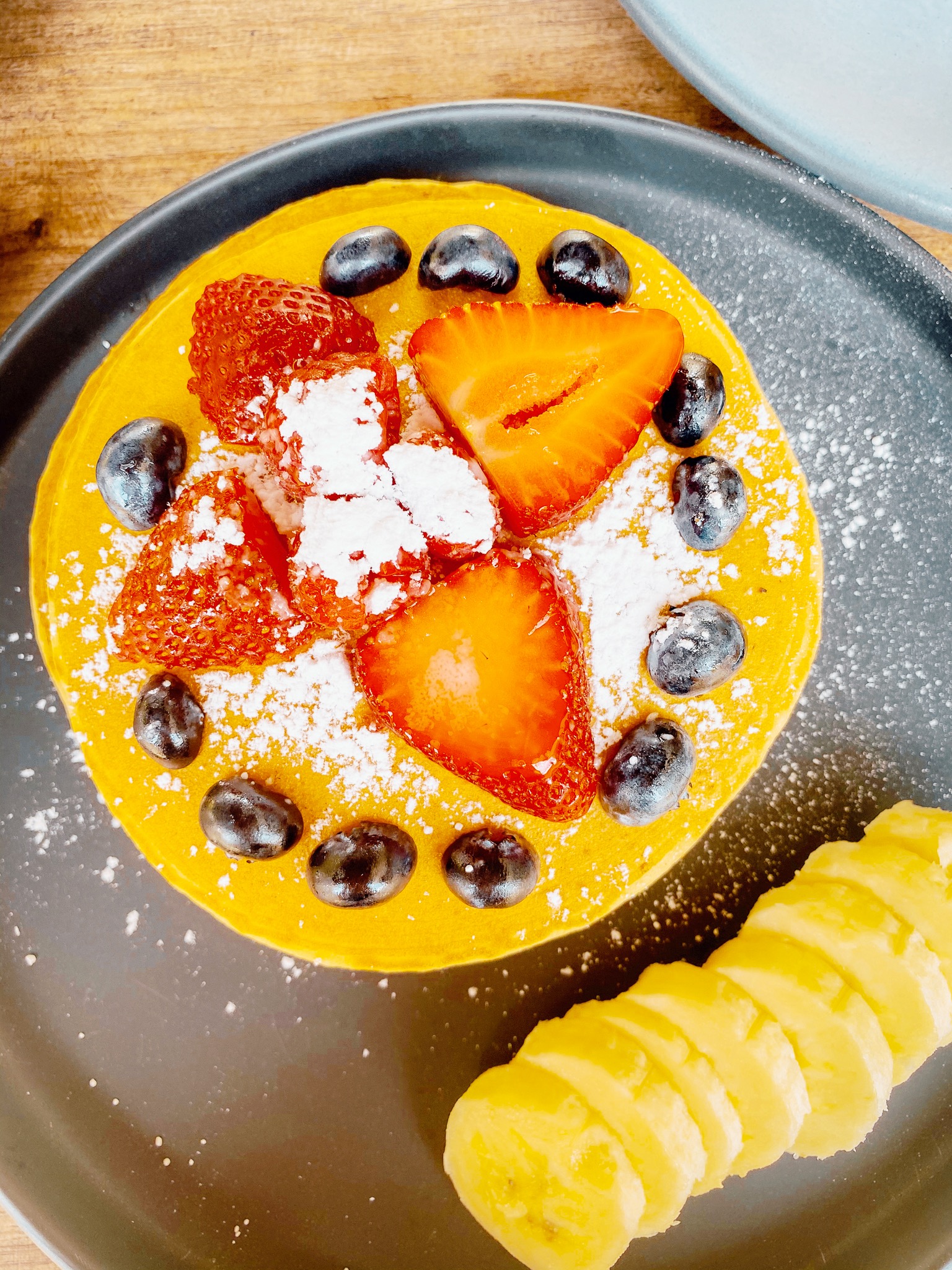 Hmmm wat was dit genieten!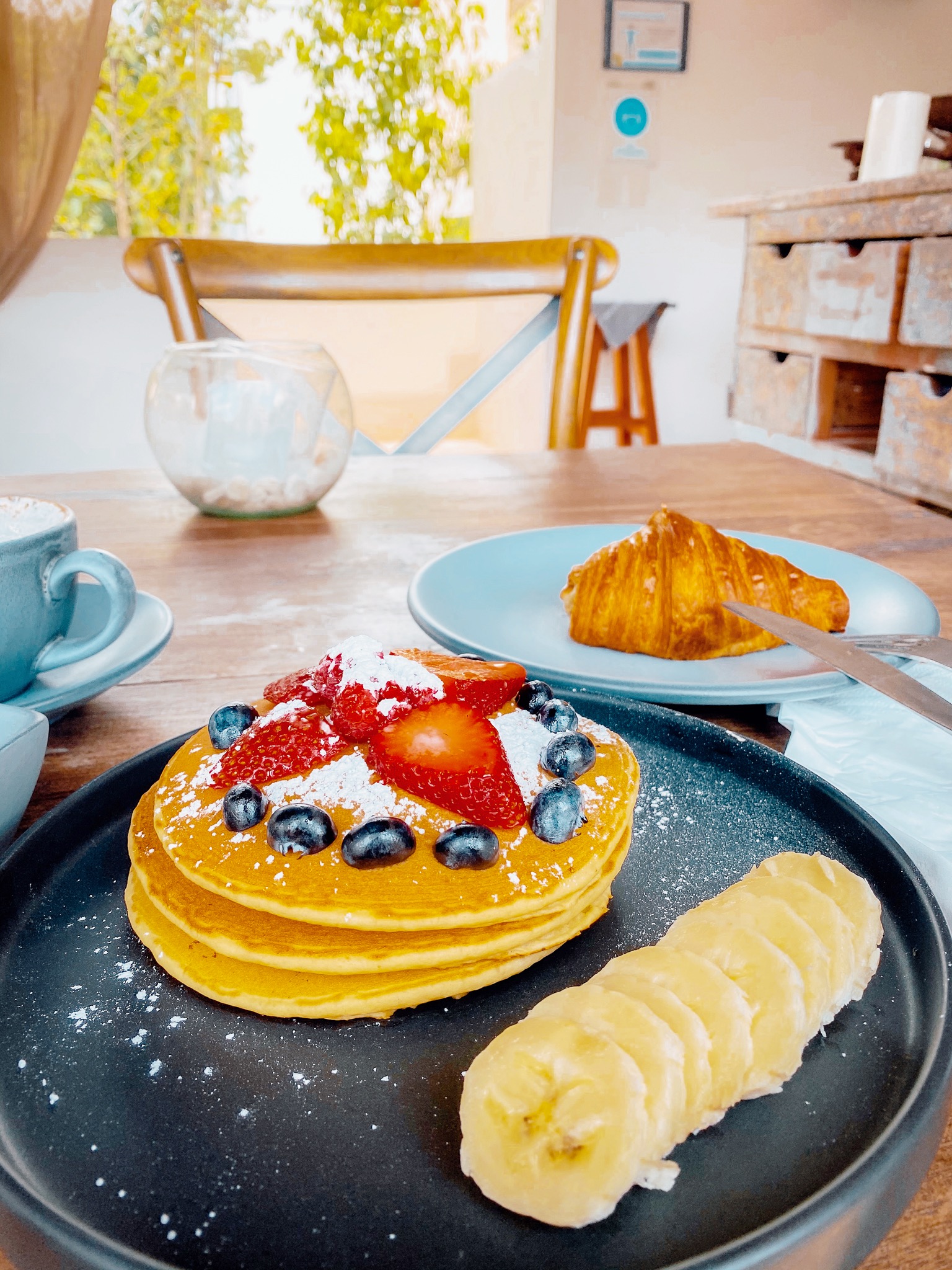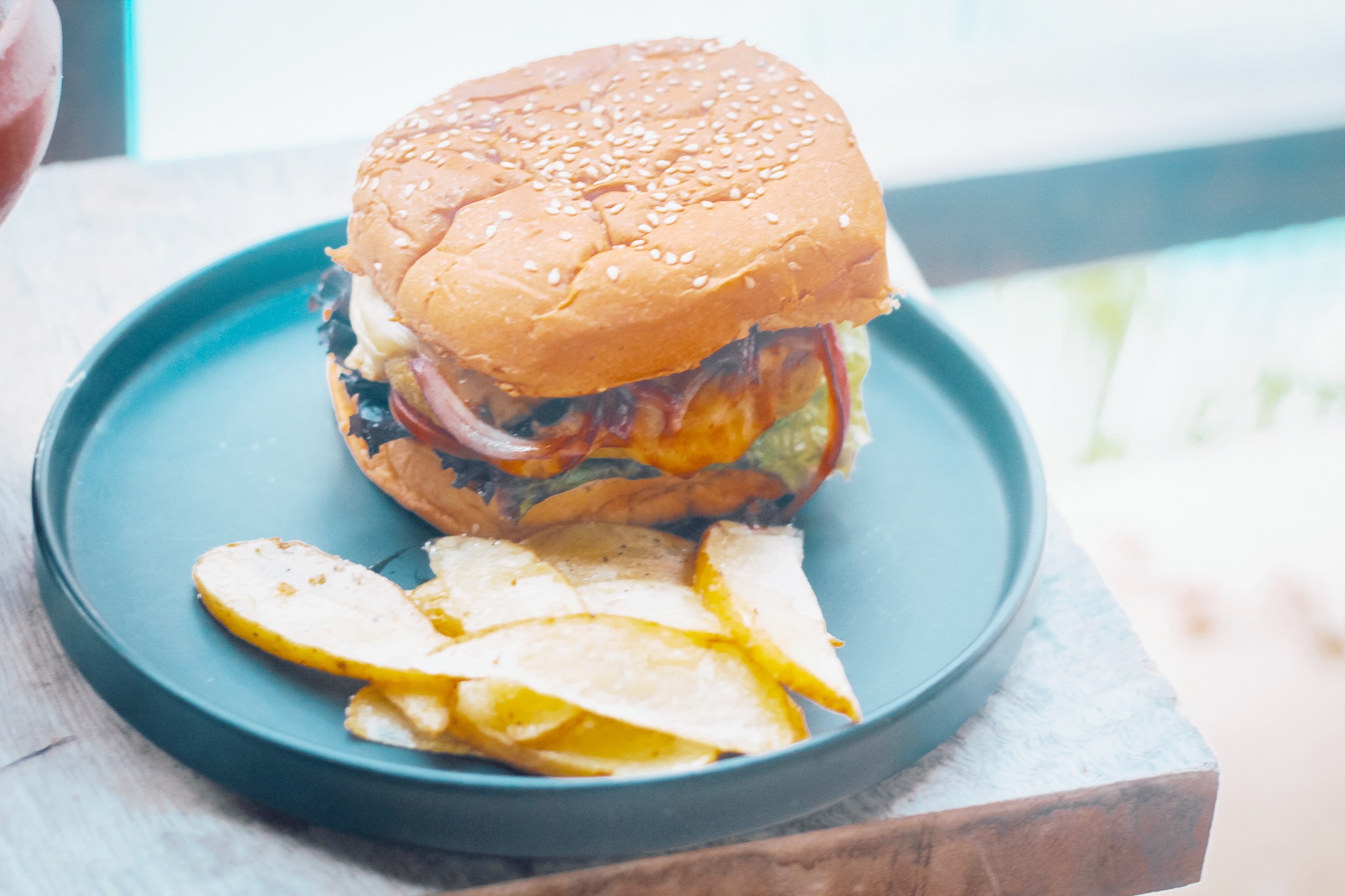 Roomservice besteld: een vegan burger.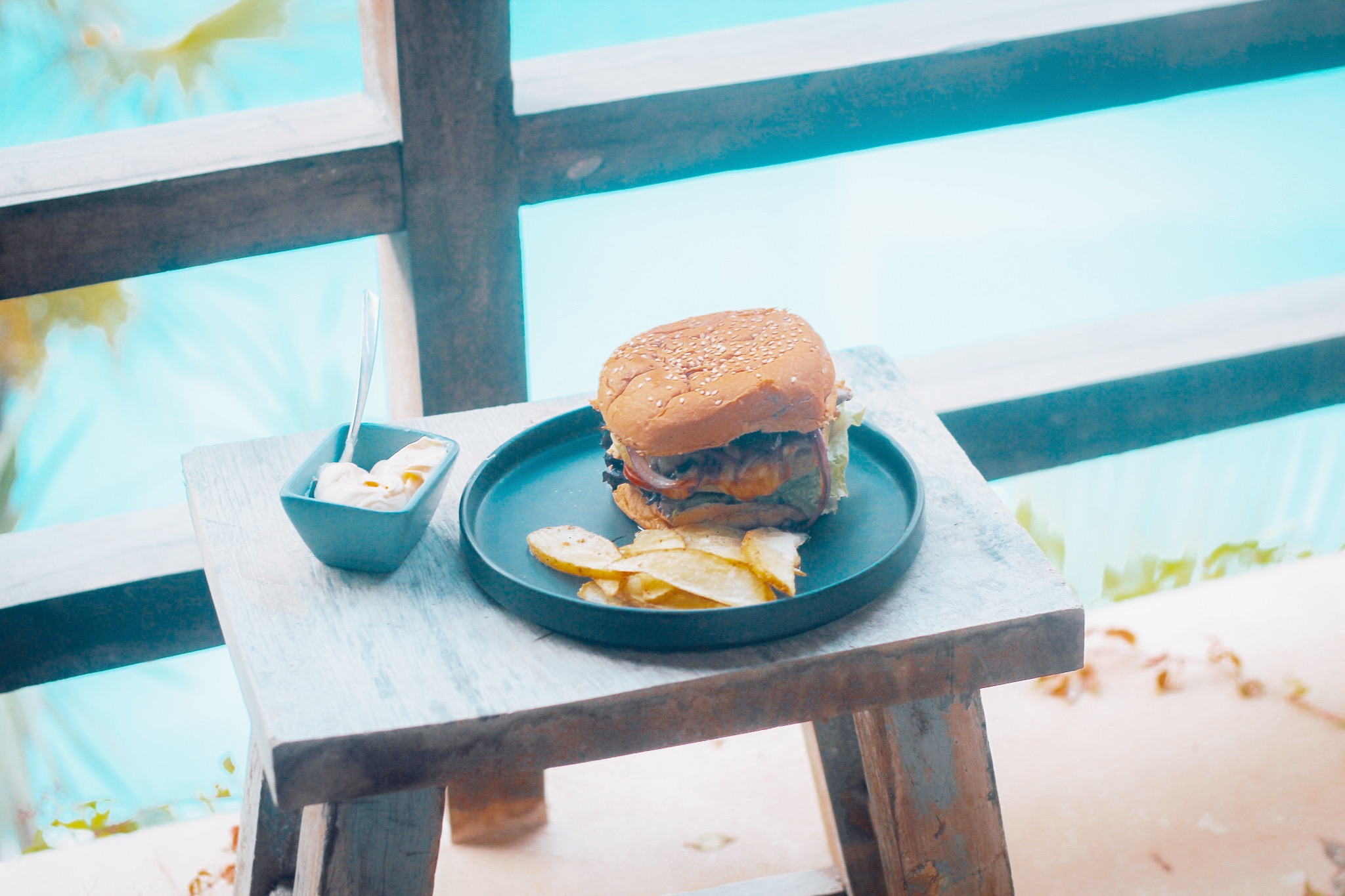 Ik begon met eten op mn balkon, maar verplaatste al gauw naar binnen om lekker een serie te kunnen kijken.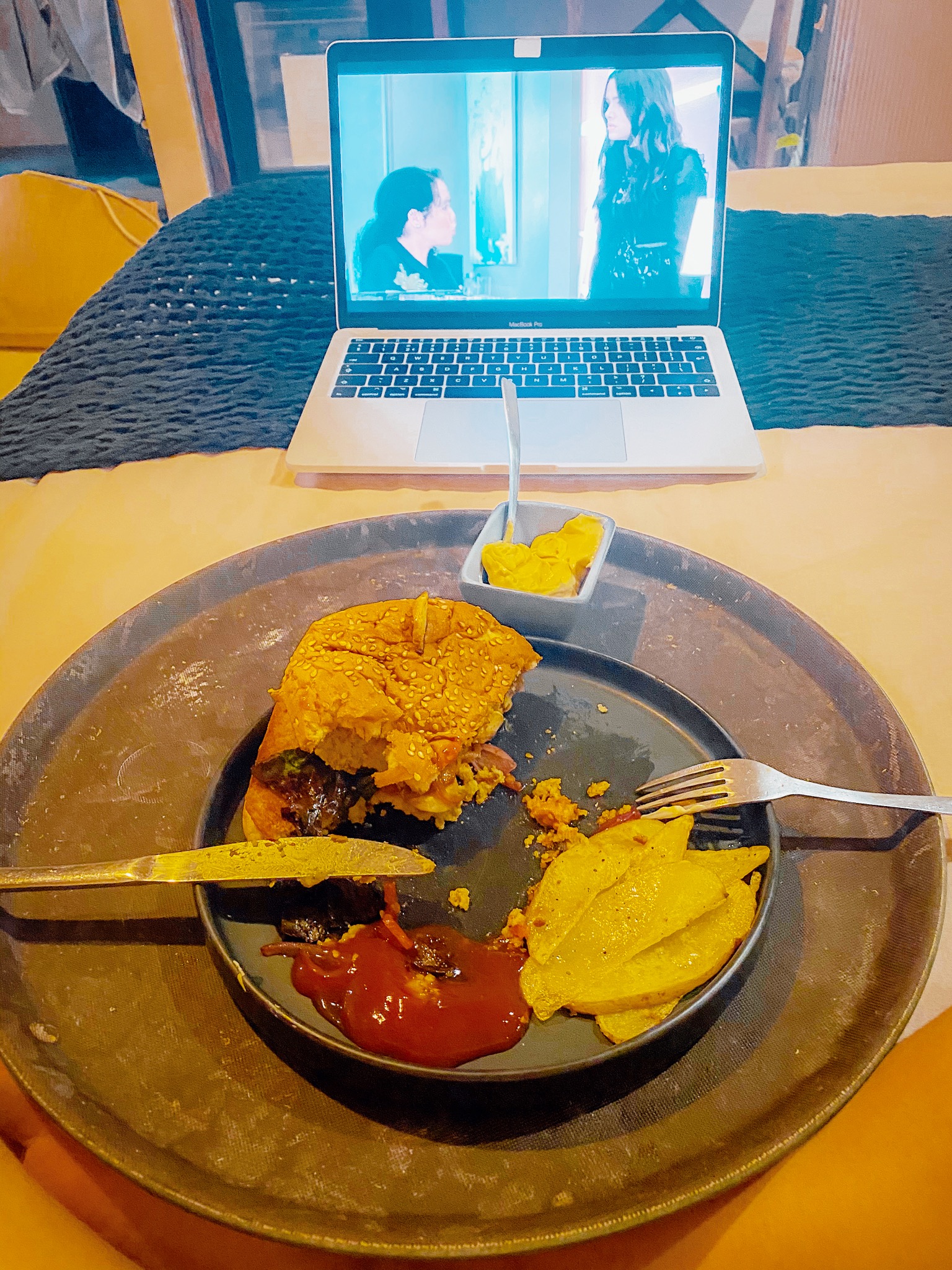 Genieten tijdens het kijken van The Bold Type!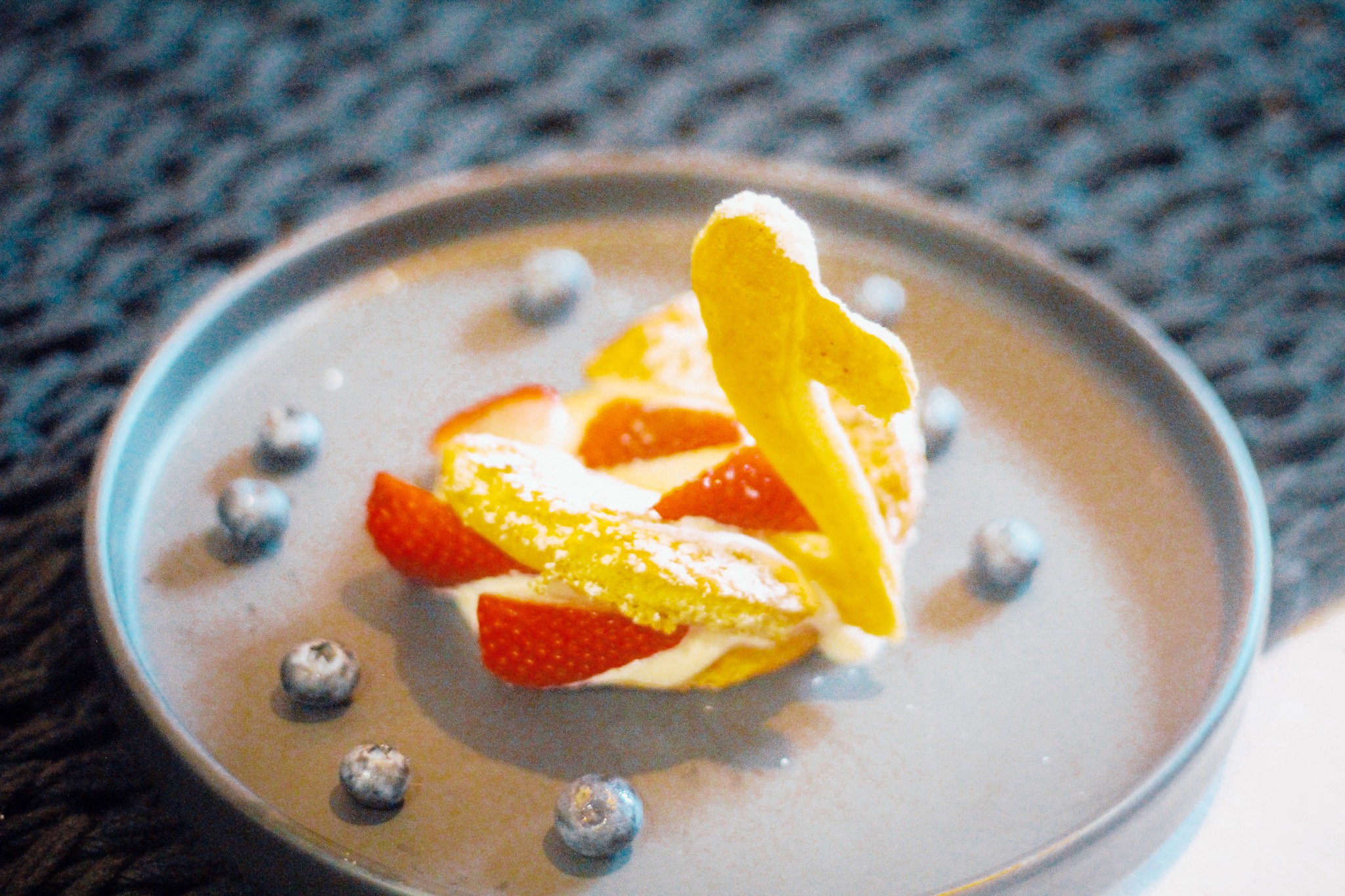 Ook had ik een toetje erbij besteld, maar ik zat zo vol van die burger dat ik deze de volgende ochtend heb gegeten. Bladerdeeg, room, aardbeien, het was heerlijk!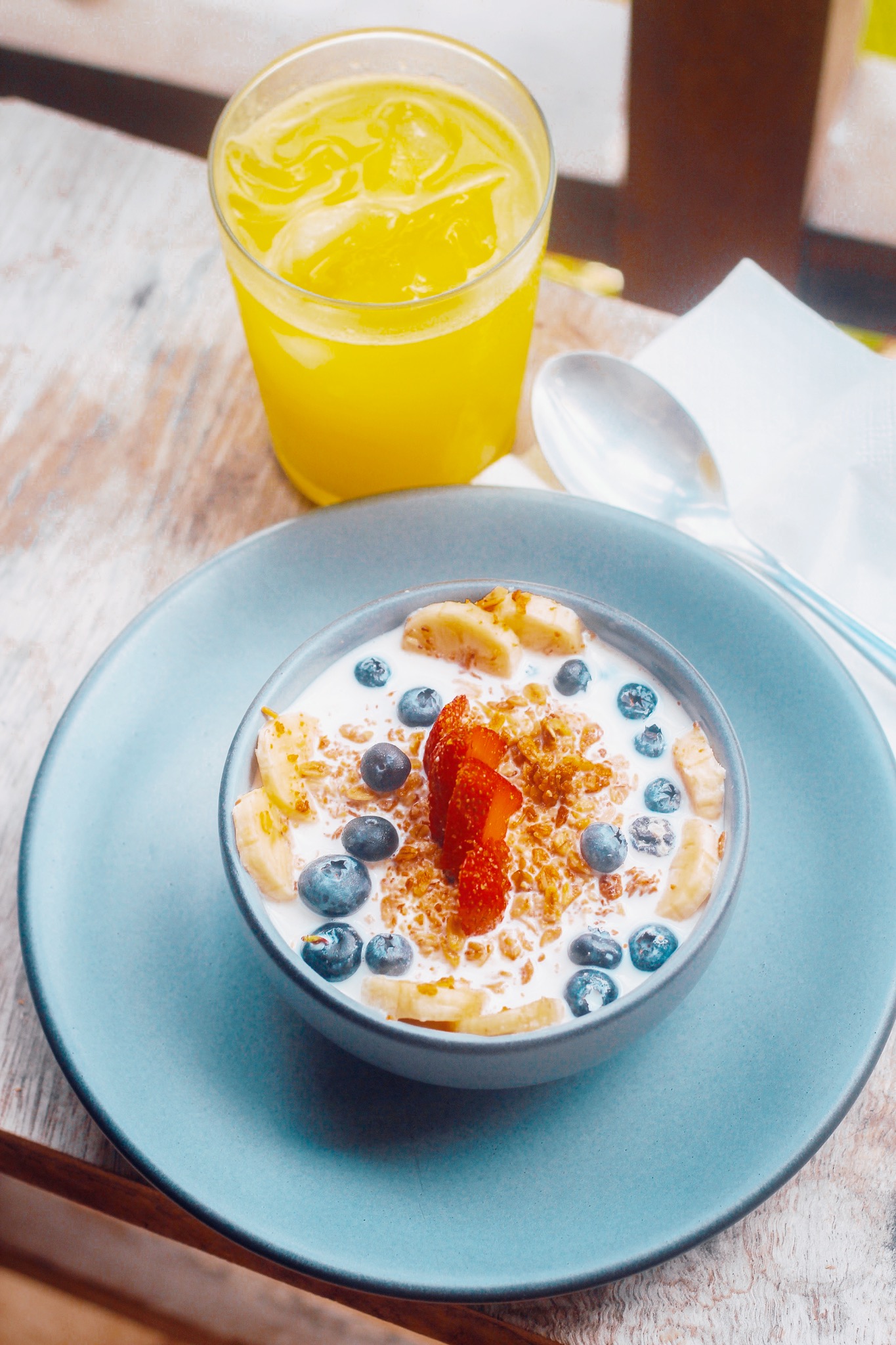 Het ontbijt de ochtend erna was verrukkelijk! Havermout met volle griekse yoghurt en amandelmelk. Wat een combi zeg, jum!! Met aardbeien, blauwe bessen en banaan.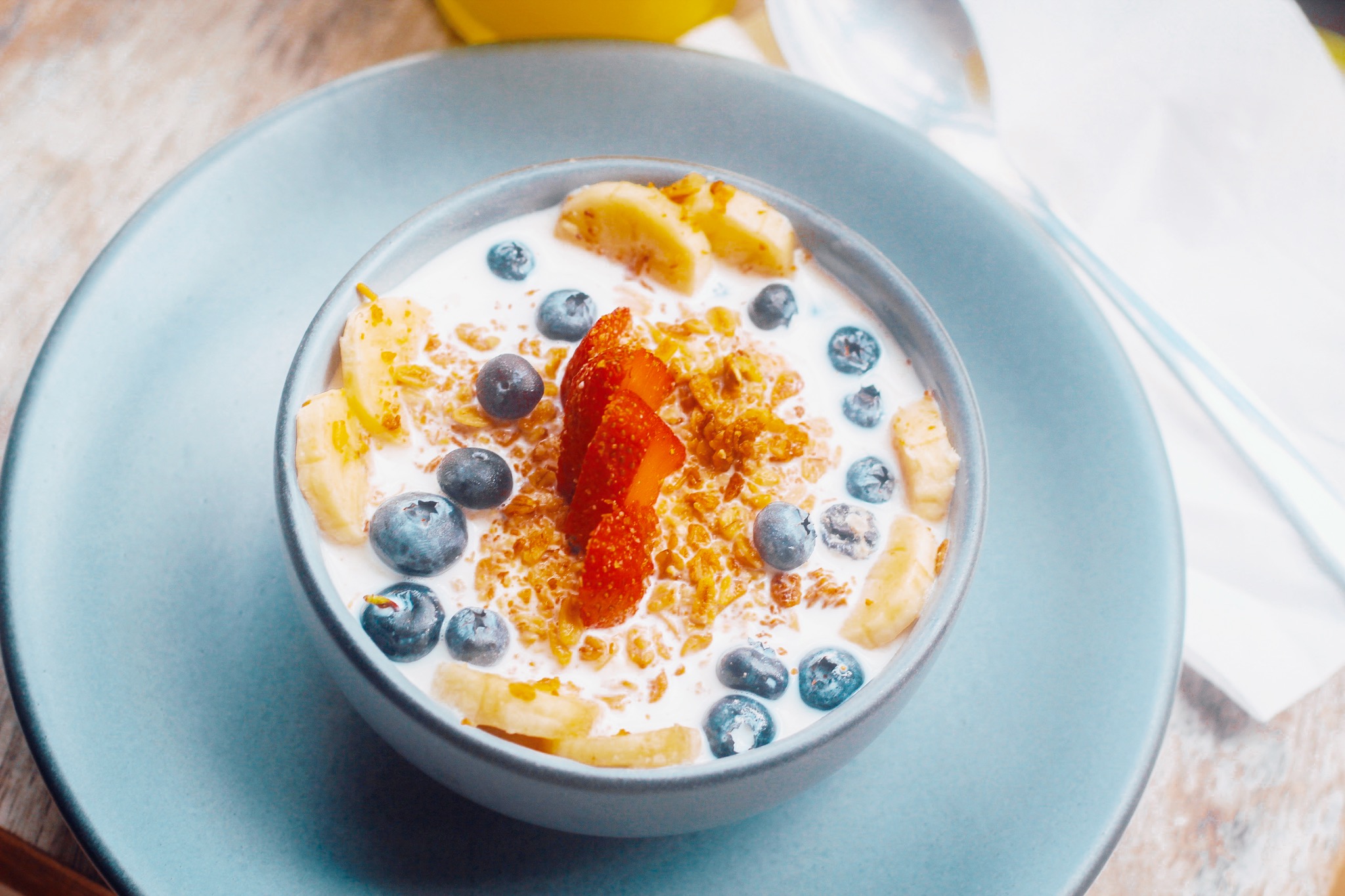 Ook zo mooi weergegeven 🙂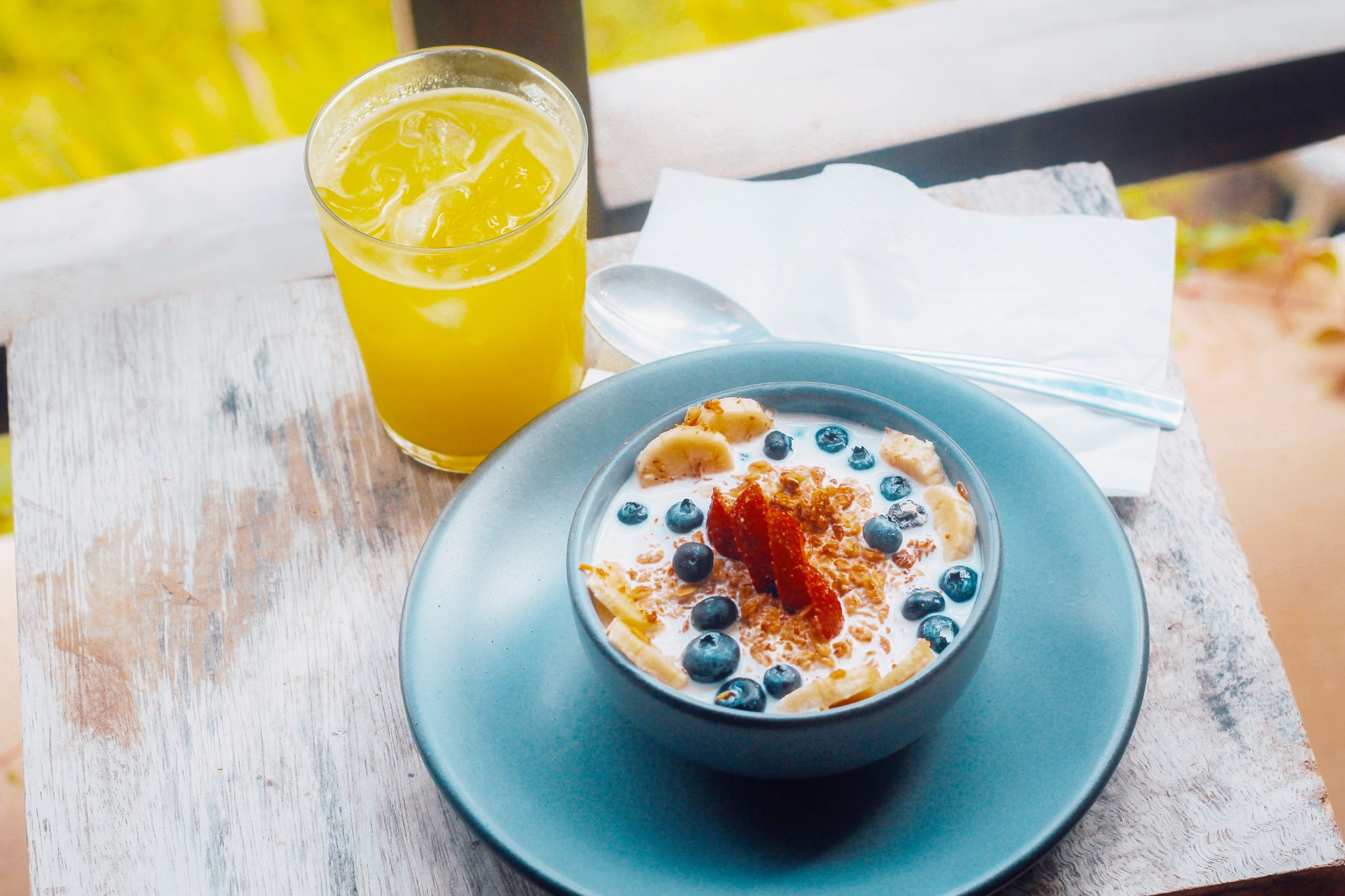 Met een ananas sapje erbij.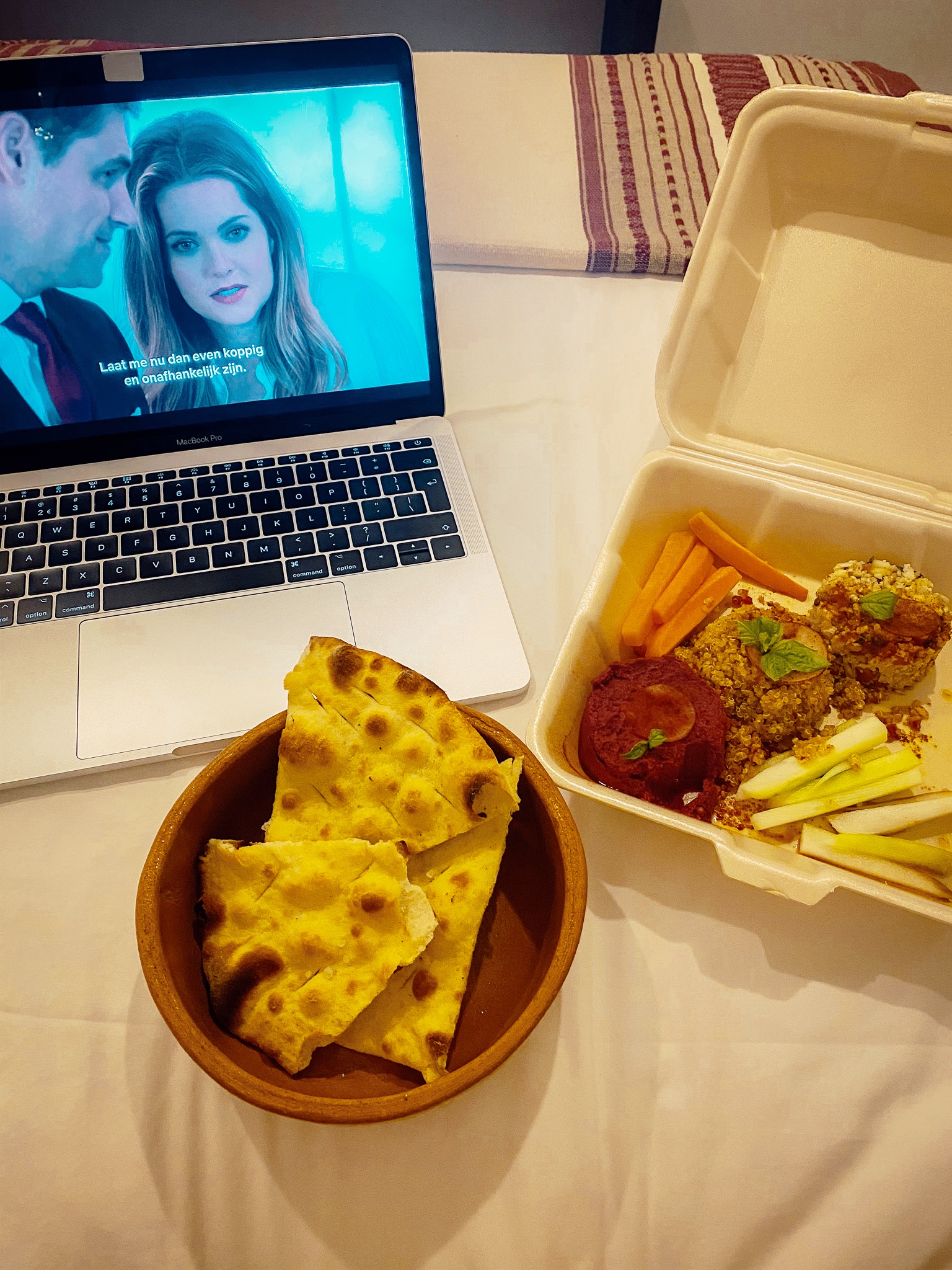 Als ik een dagje op het strand heb gezeten bestel ik bij de tent waar ik zat nog iets to go voor de avond in het hotel of de volgende dag. Hier had ik brood met, quinoa, bieten hummus, iets met bloemkoolrijst, courgette en wortel.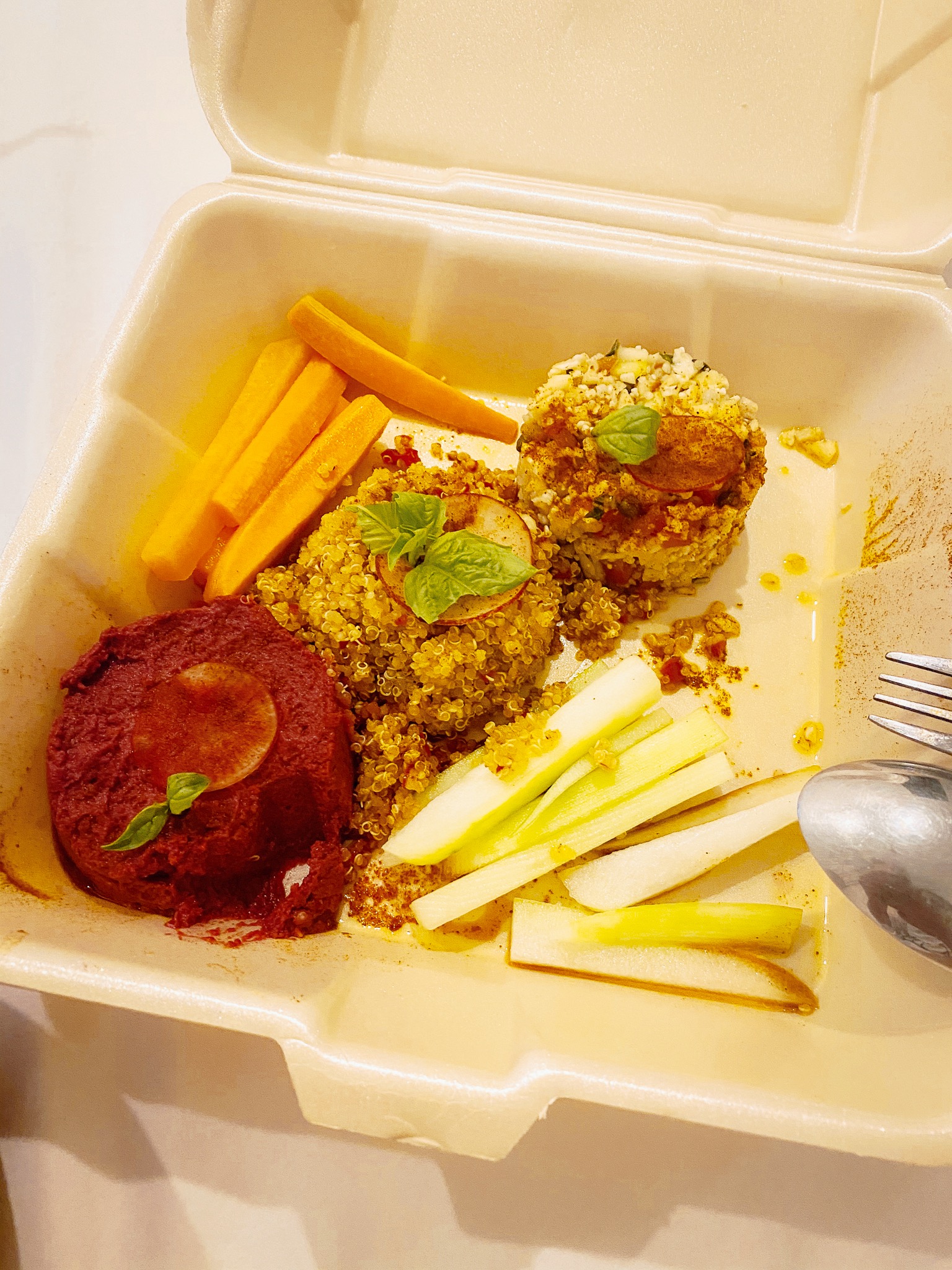 Close up.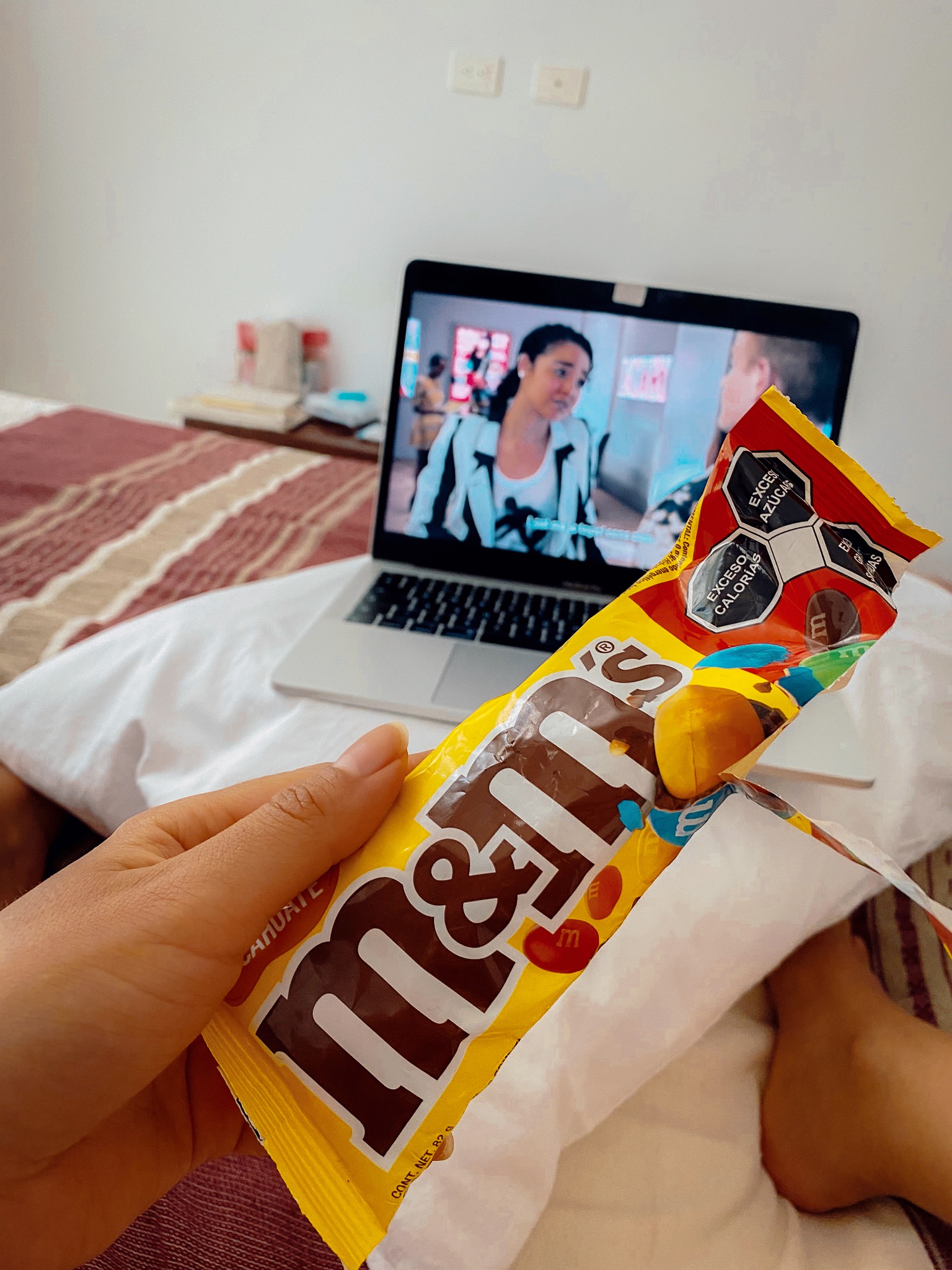 M&M's en Netflix, wat wil je nog meer!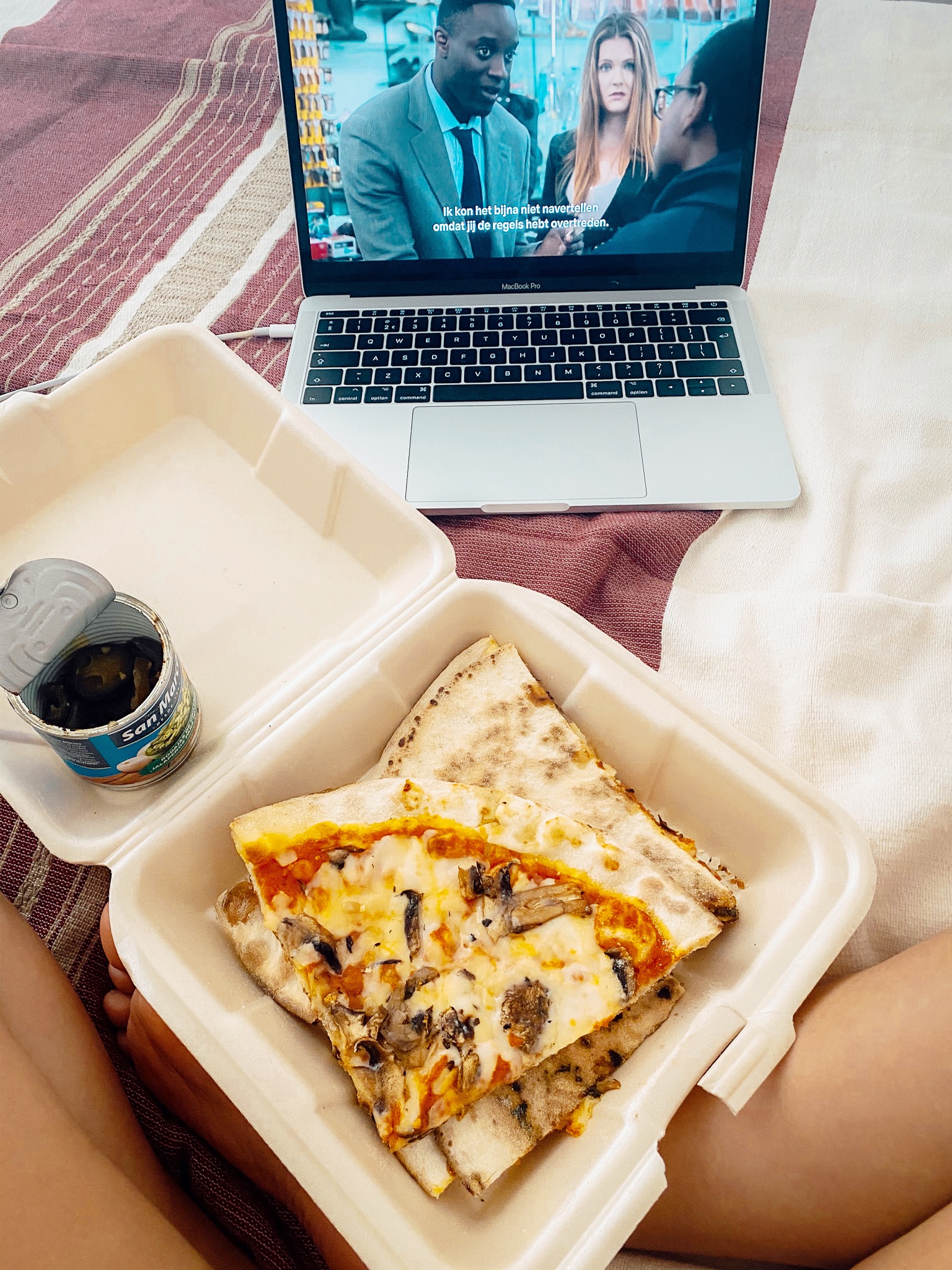 En we sluiten af met koude pizza en jalapeño's! Ik weet even niet uit mijn hoofd of er nog foto's zijn voor een nieuw voedingsdagboek uit Mexico volgende week, maar je krijgt hoe dan ook een voedingsdagboek volgende week.
Voor nu hoop ik dat je hebt kunnen meegenieten van de dingen die ik heb gegeten in Mexico!