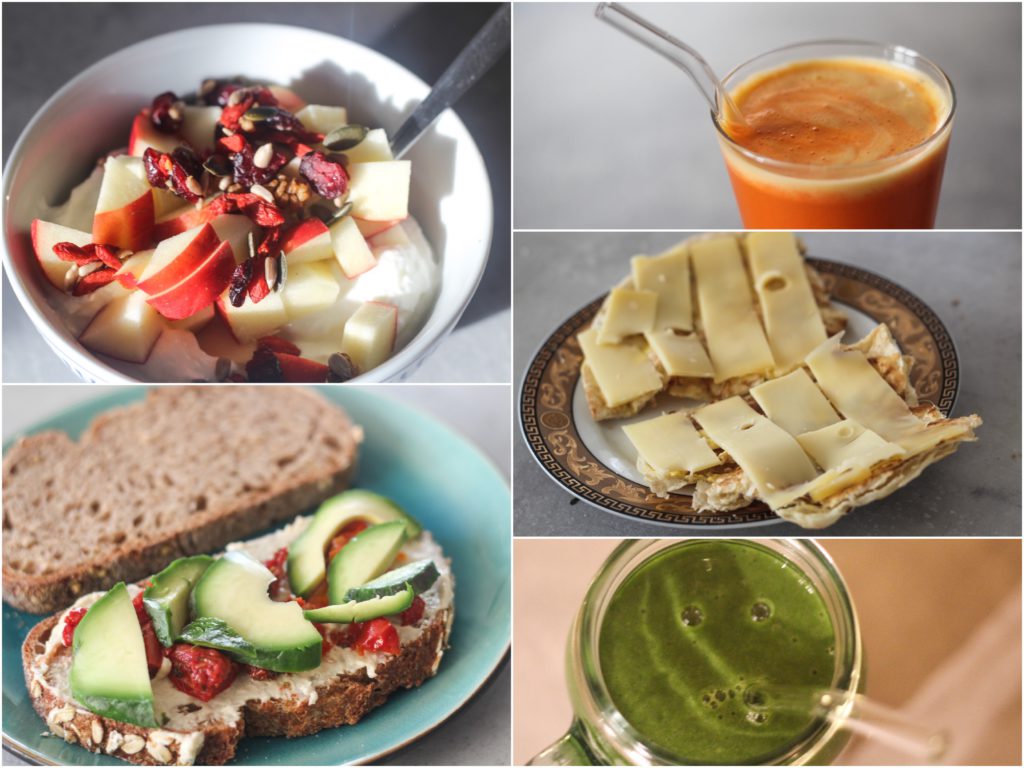 In dit voedingsdagboek komt er één ding heel goed naar voren: mijn wil om niet ziek te worden. Het zat namelijk op het nippertje met alle drukte en chaos met mijn werk plus het reizen naar New York en Kroatië vlak achter elkaar. Dus je zult een hoop 'nood sapjes' zien en ze hebben gewerkt! Haha.
Op naar het voedingsdagboek!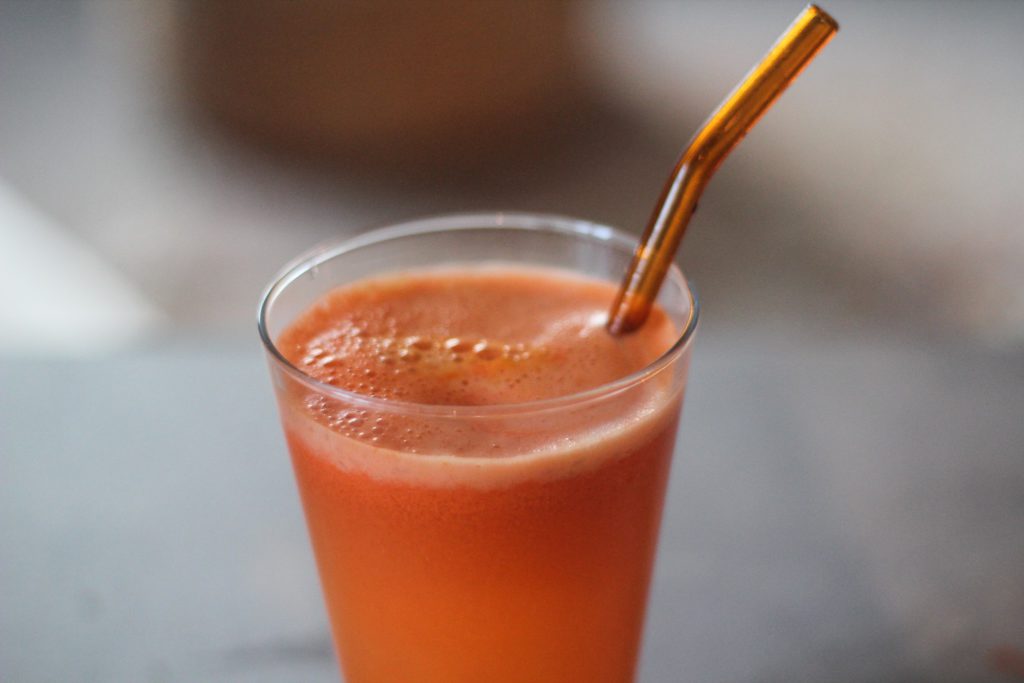 Mijn "go-to" sapje was een wortel-gember sapje. Als we nog citroen hadden, dan deed ik dat er ook bij voor een vitamine C boost. Maar de wortel en gember deden me al heel goed moet ik zeggen. Daarnaast is het ook nog eens lekker zoetig door de wortel.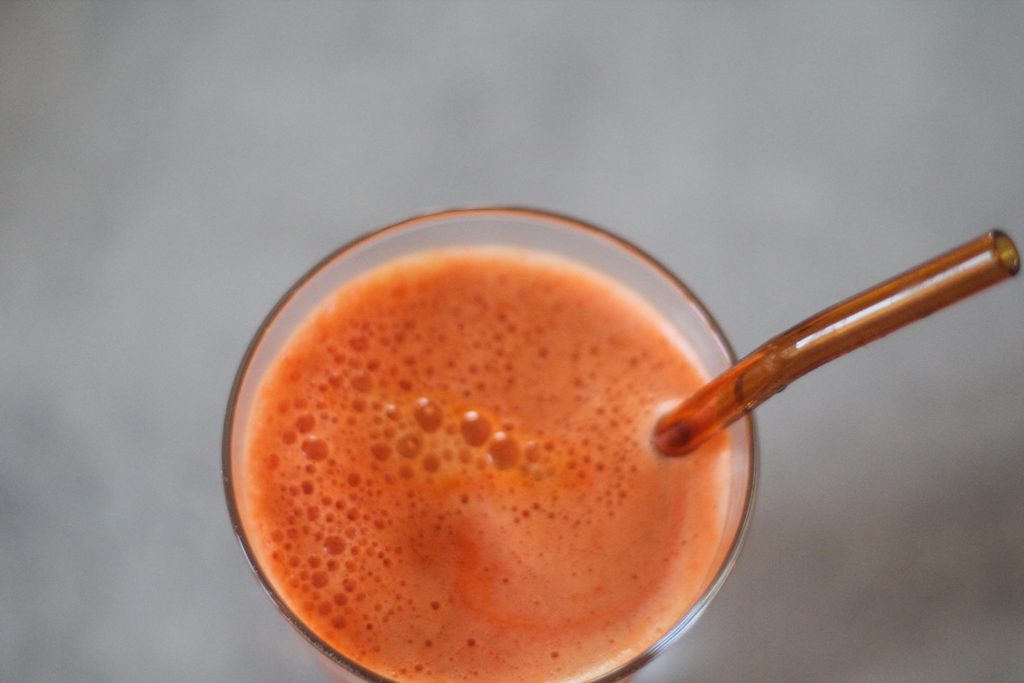 Soms deed ik er een scheutje appelazijn bij, echt een mini eetlepel, dat proef je nauwelijks maar geeft het wel een boost.
Lees hier meer over waarom appelazijn zo goed voor je is, wetenschappelijk onderbouwd: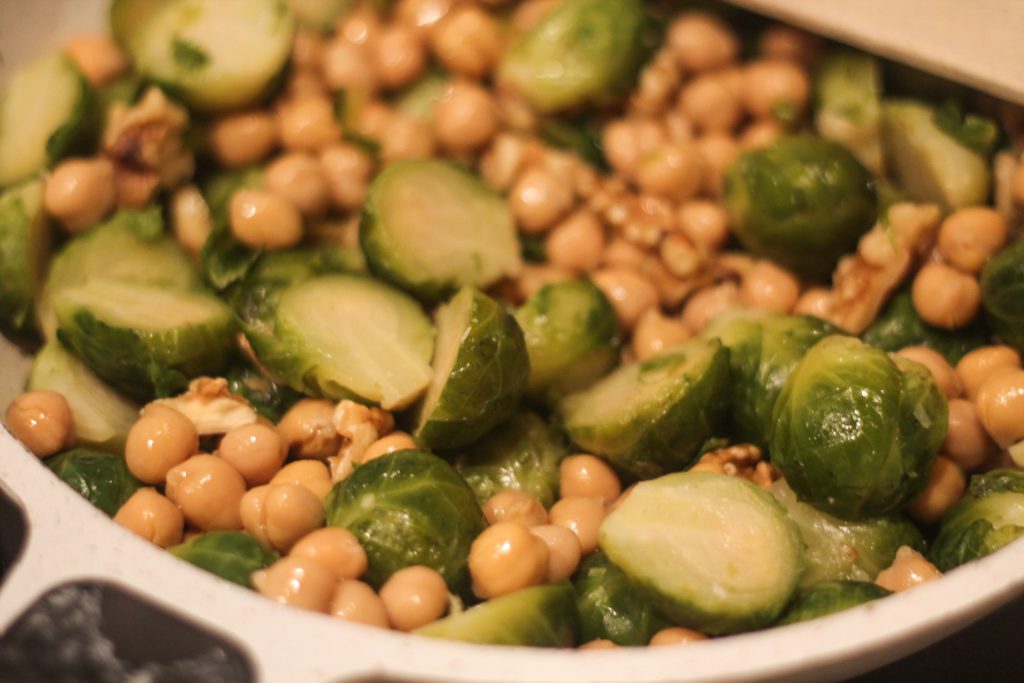 Een simpele heerlijke maaltijd, gekookte spruitjes die ik daarna bak met wat kikkererwten, maple syrup en walnoten. Hmmm!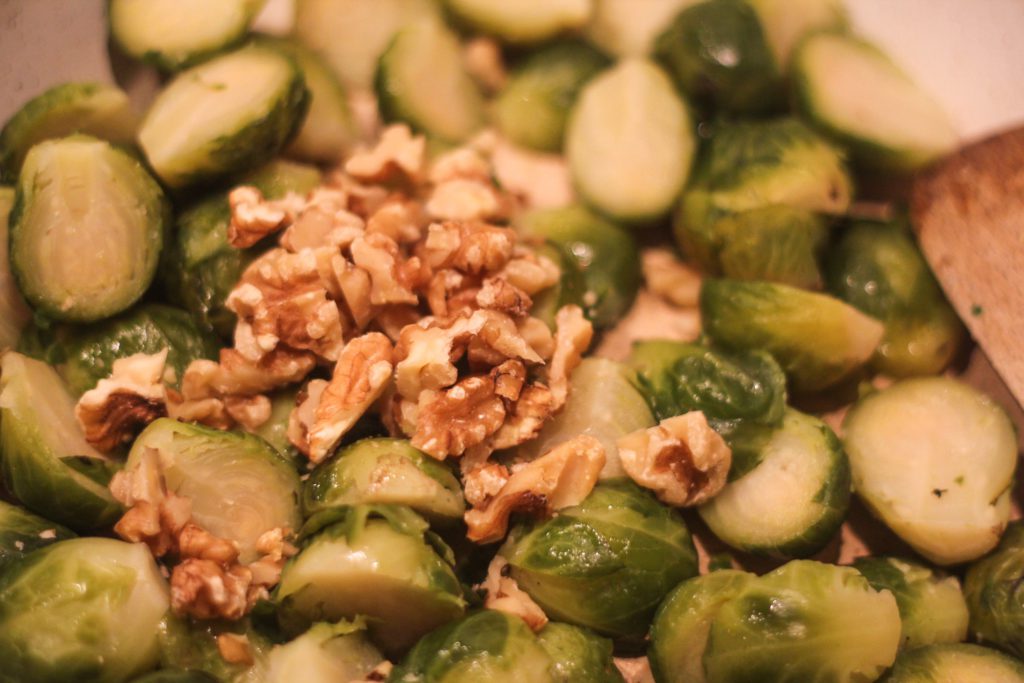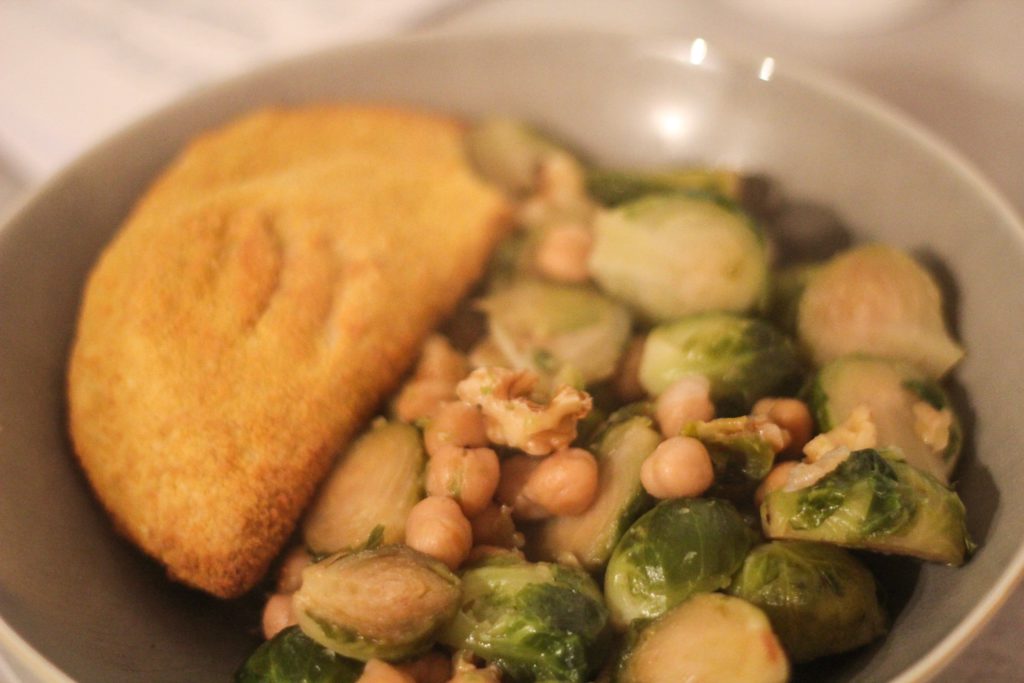 Dit at ik met een vegetarische kaas schnitzel – ofzo – hoe noem je dit? Kaas schijf?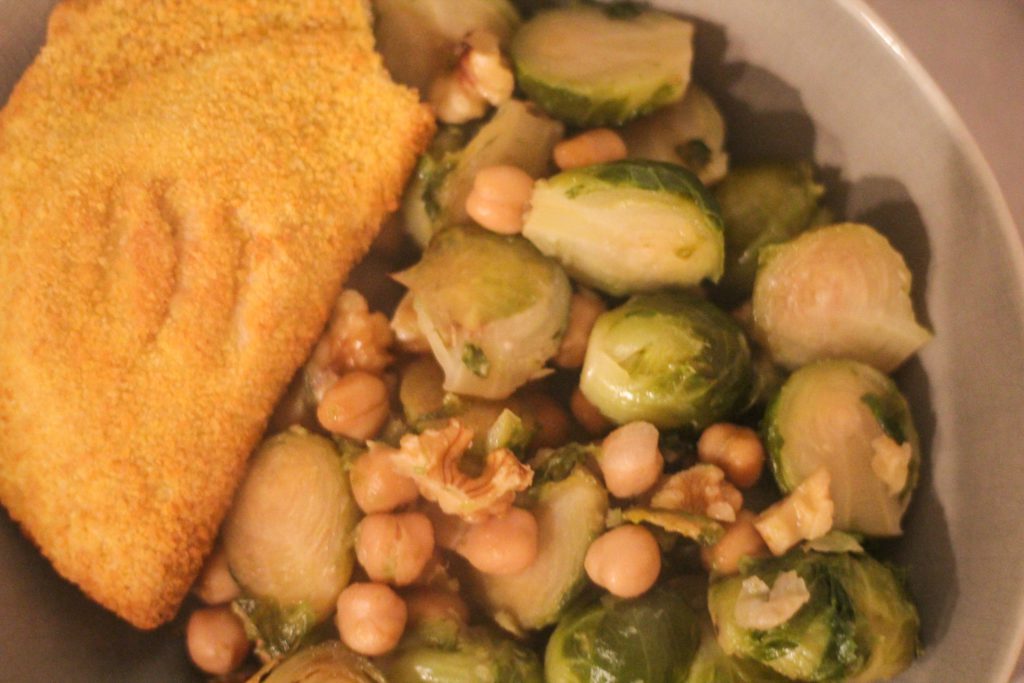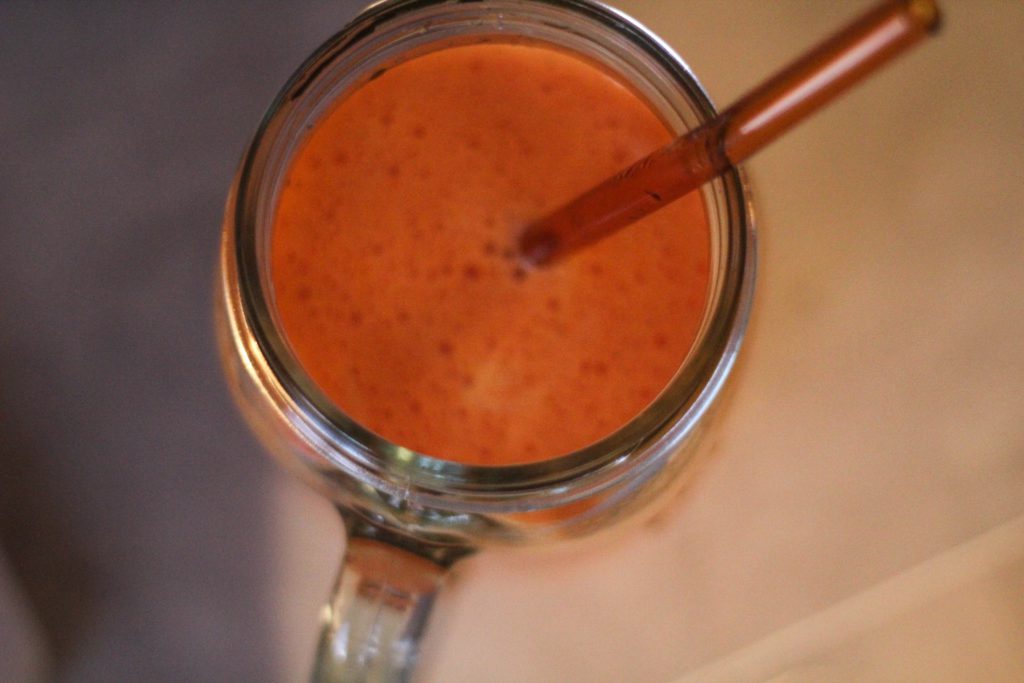 Hier hebben we weer zo'n nood-sapje. Ook een oranje variant met wortel, gember en citroen.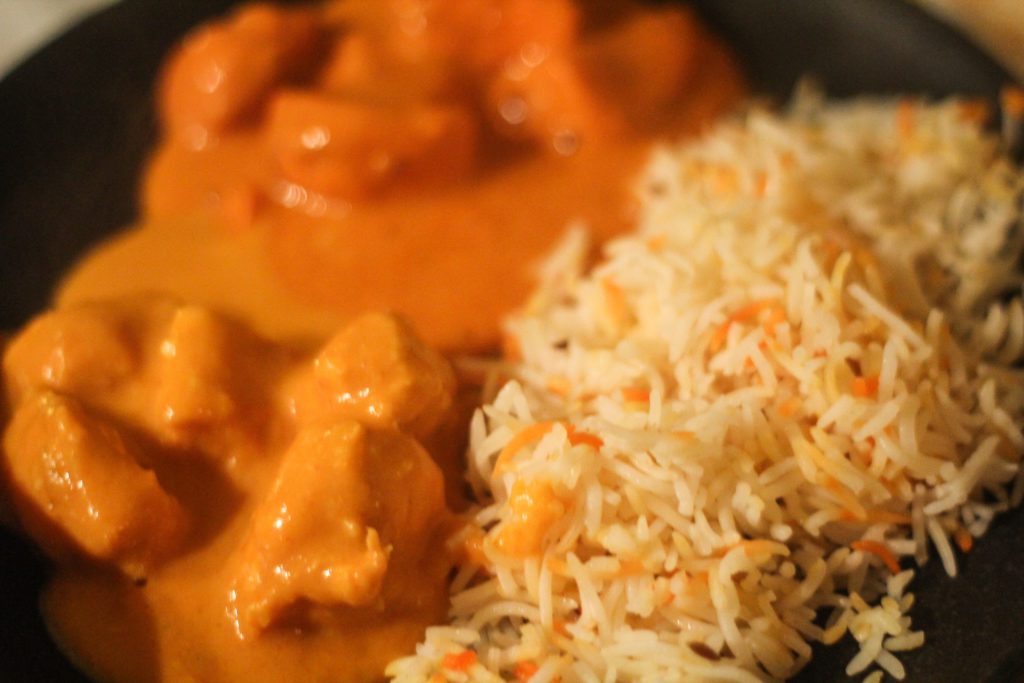 Boy en ik hadden wat te vieren en als dat het geval is bestellen we heel vaak Indiaas eten! We zoeken nog steeds een heerlijk Indiaas (bezorg)restaurant in Amsterdam. Ik kreeg laatst al een hoop tips, dus die zijn we één voor één af aan het gaan haha. Als jullie interesse hebben in deze restaurants met het cijfer dat wij eraan geven, dan kan ik hier wel een leuk segmentje van maken! Laat het weten in de comments 😉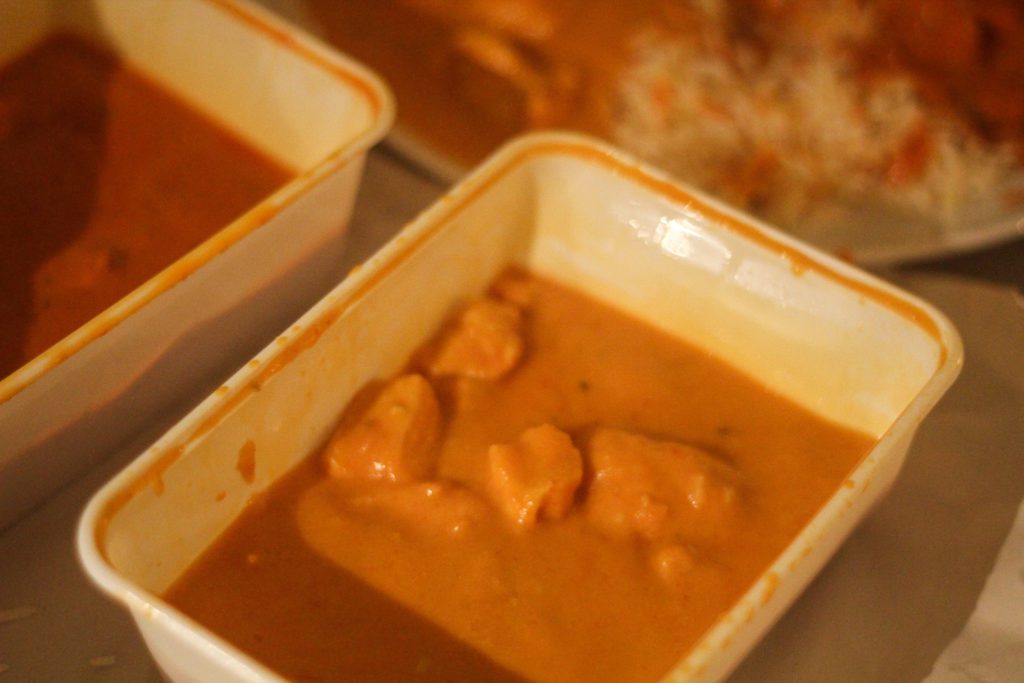 We gaan eigenlijk altijd voor hetzelfde (tenzij we uit eten zijn): Butter chicken en korma. Korma is mijn persoonlijke favoriet.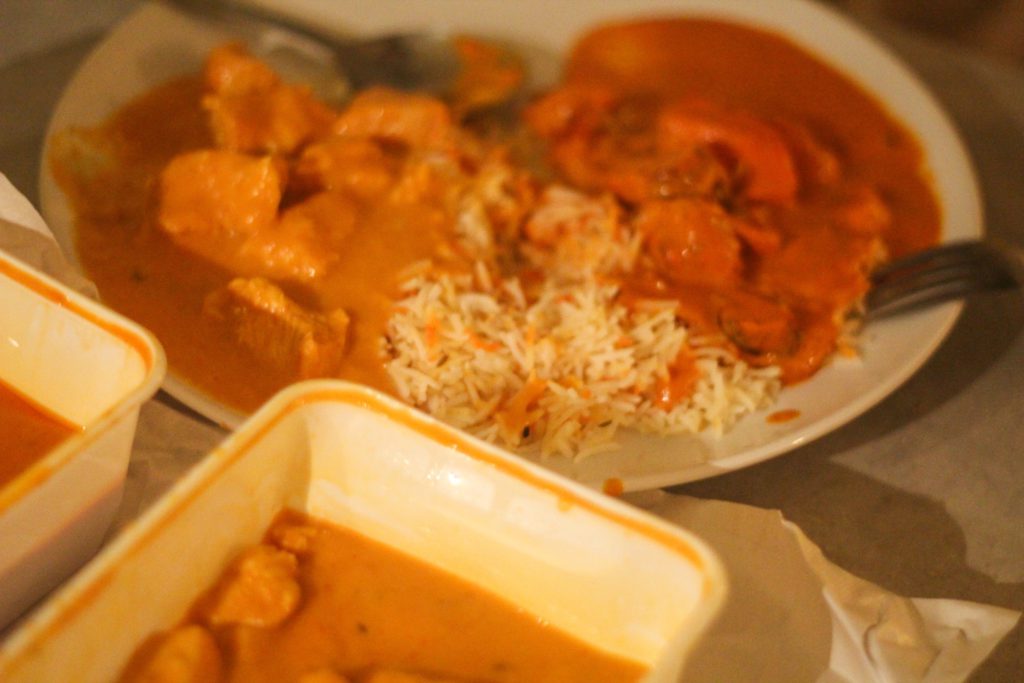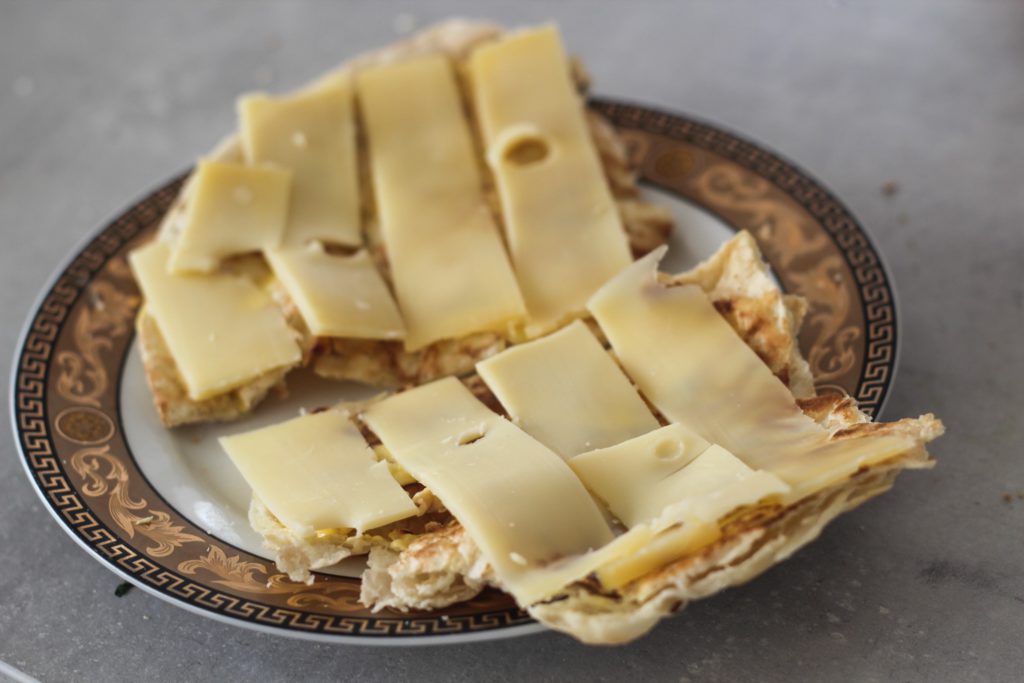 De volgende dag was er nog wat naan brood over, ik heb dat gegeten met kaas – heerlijk!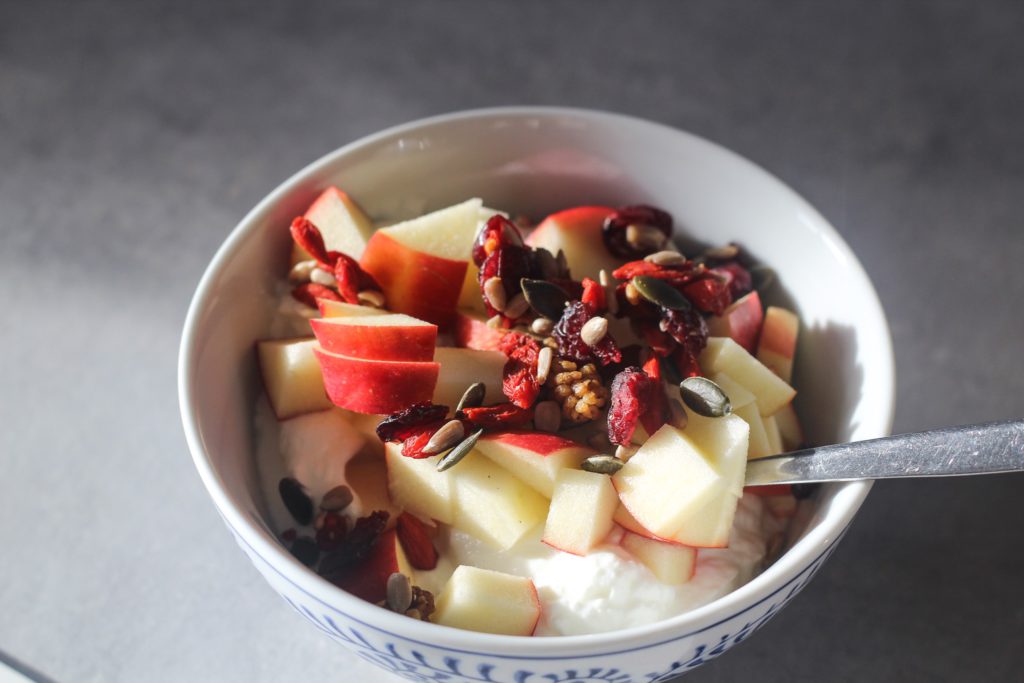 Schaaltje yoghurt met een halve appel en een vruchten+pitten mix van de Lidl.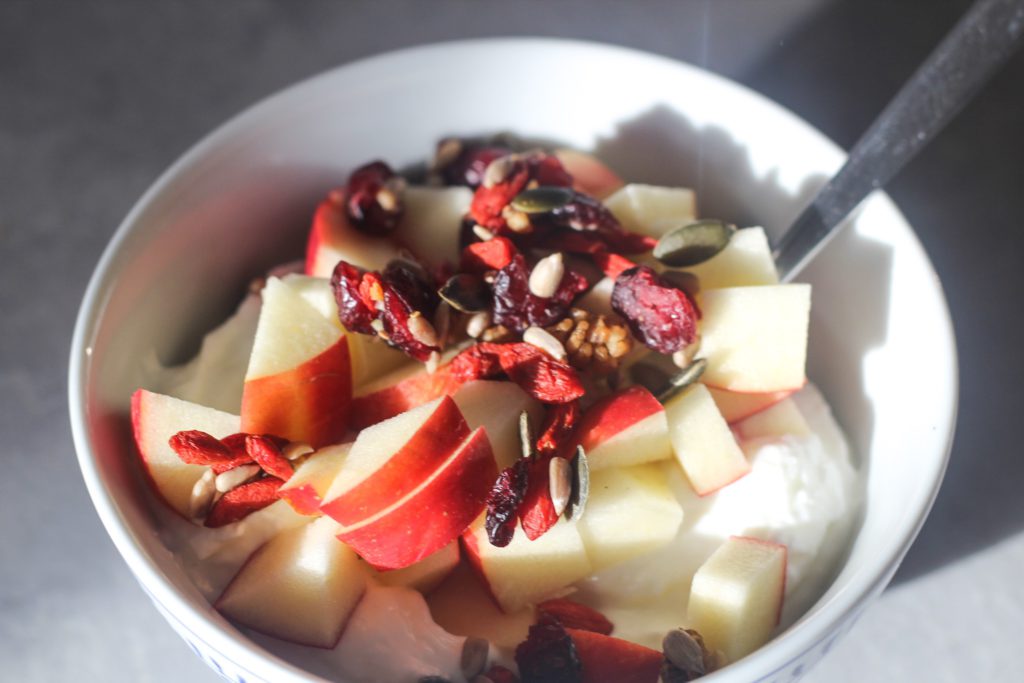 We hebben een nieuw werkblad in de keuken, ik weet nog niet helemaal wat ik ervan vind qua achtergrond van de foto's! Maar het geeft wel een nieuwe look.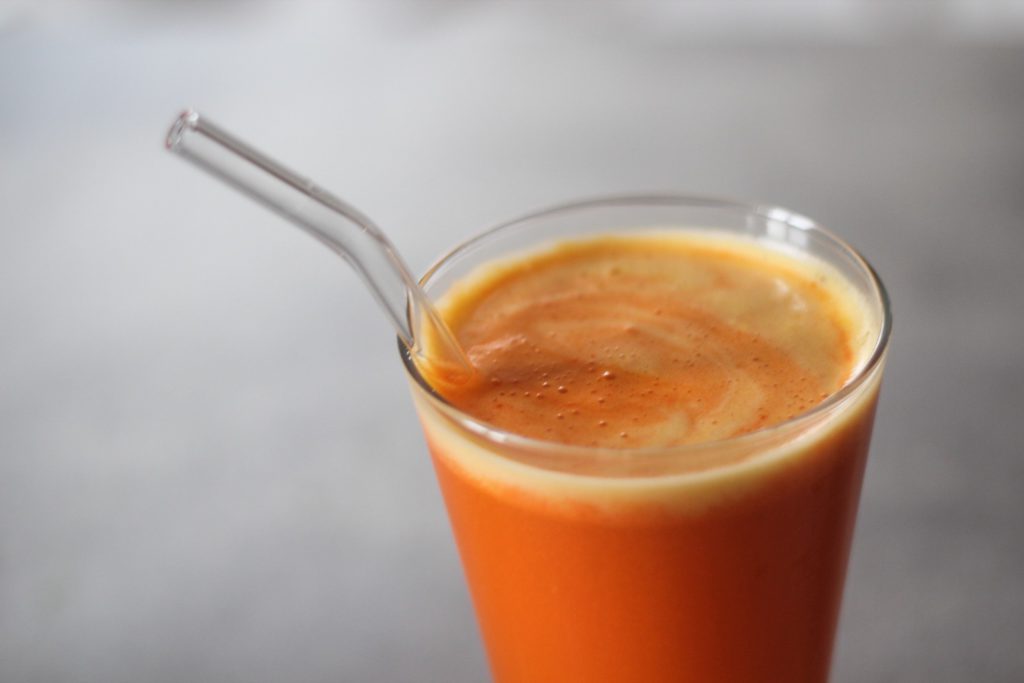 Weer een sapje! Deze keer was mijn citroen op, dus bleef het bij wortel en gember. In zo'n glas gaan ongeveer 4 grote wortelen en 3-4 cm gember.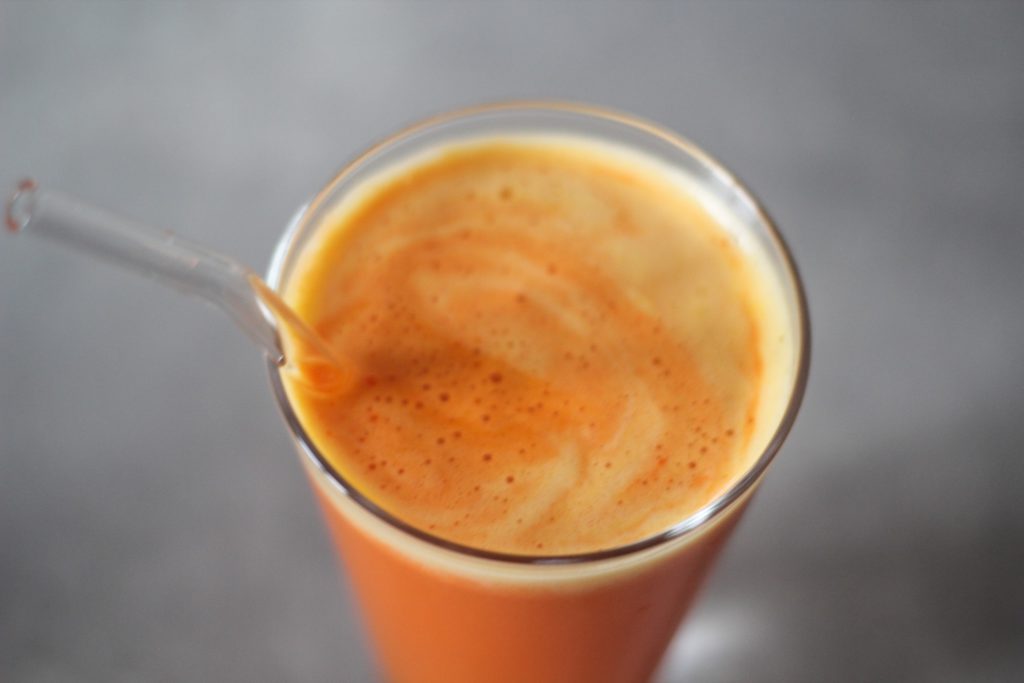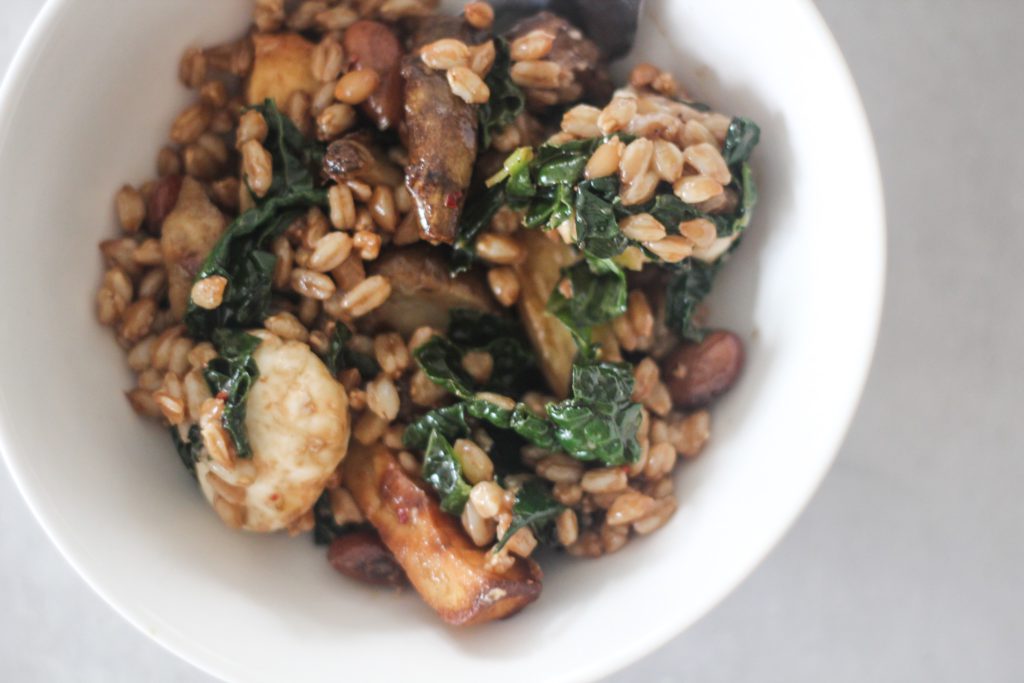 Ik was naar een eventje in Amsterdam waar we ook wat te eten kregen, ik had een heerlijke salade maar ik had niet de tijd om het helemaal op te eten dus mocht ik het mee naar huis nemen! Thuis heb ik dit lekker achter mijn laptop opgegeten. Iets met boerenkool, cassave, mozzarella, bonen en een graan (ik denk bulgur).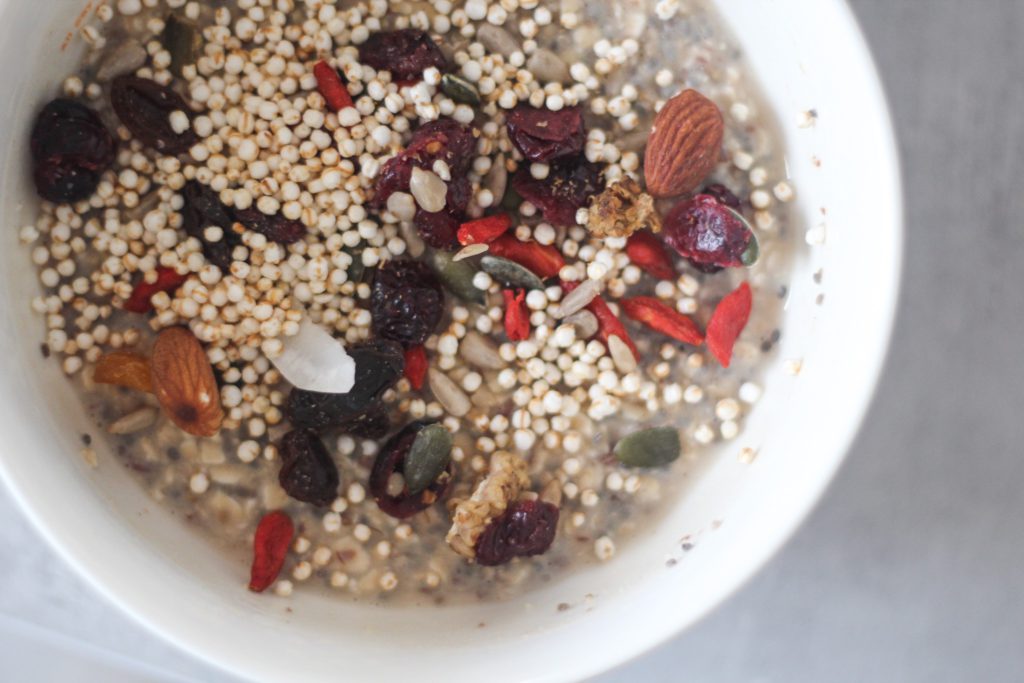 Overnight oats met chiazaad en havermelk. Getopt met quinoa puffs, noten en zaden mix van de Lidl.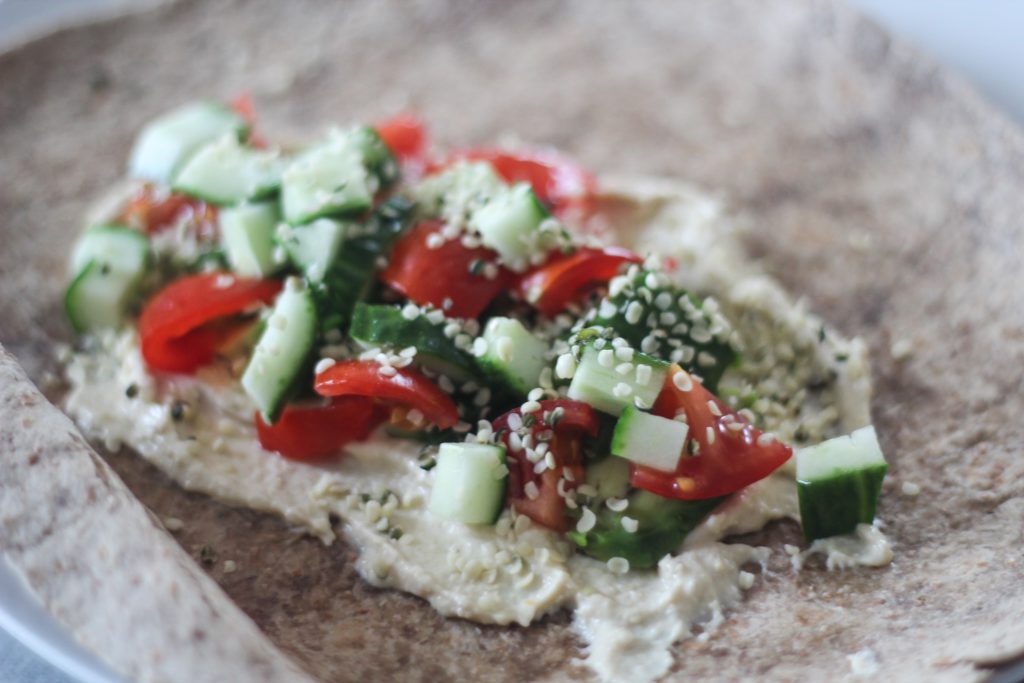 Een volkoren wrap met hummus, komkommer, tomaat en hennepzaad.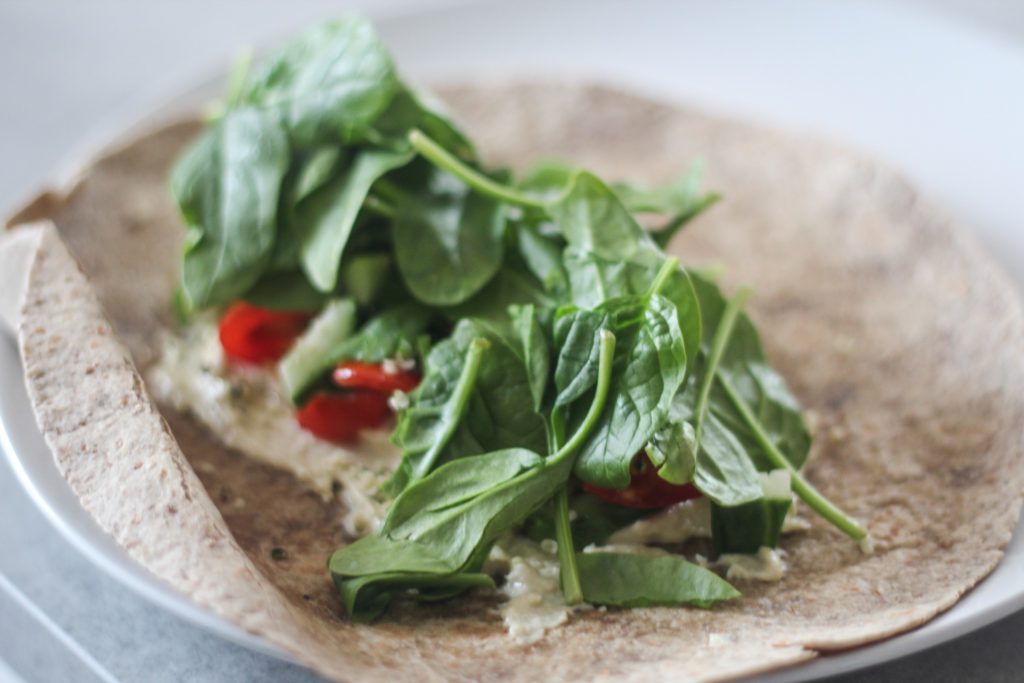 Daar ging wat spinazie bij, toch weer wat extra vitamines 😉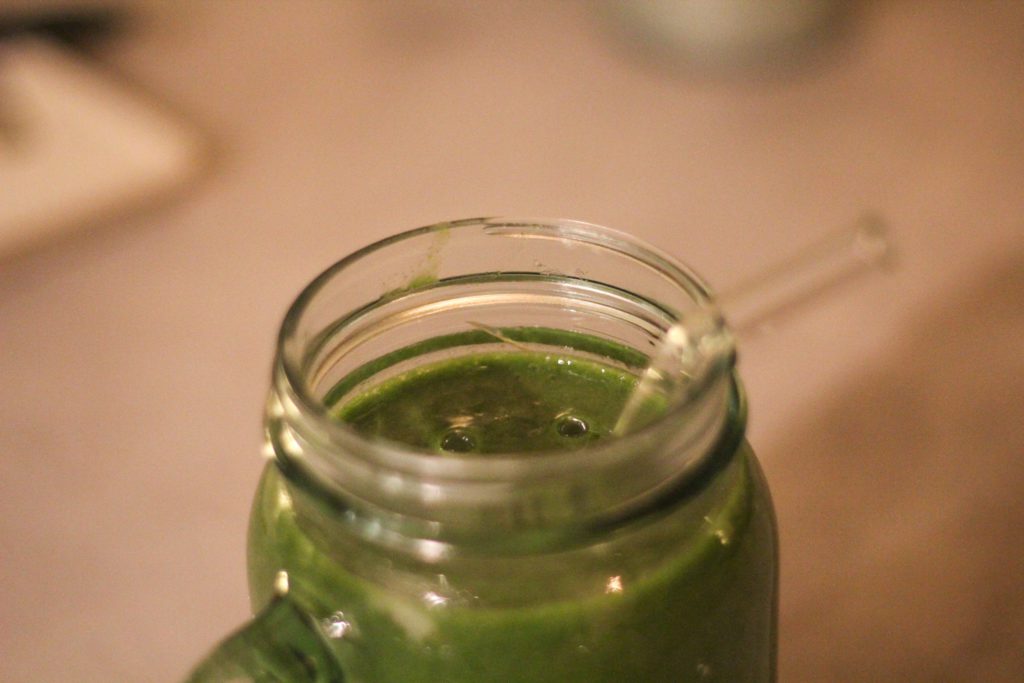 Deze keer een groene smoothie to the rescue. Gember, citroen, mango, spinazie en water in de blender gegooid voor een lekkere dikke smoothie.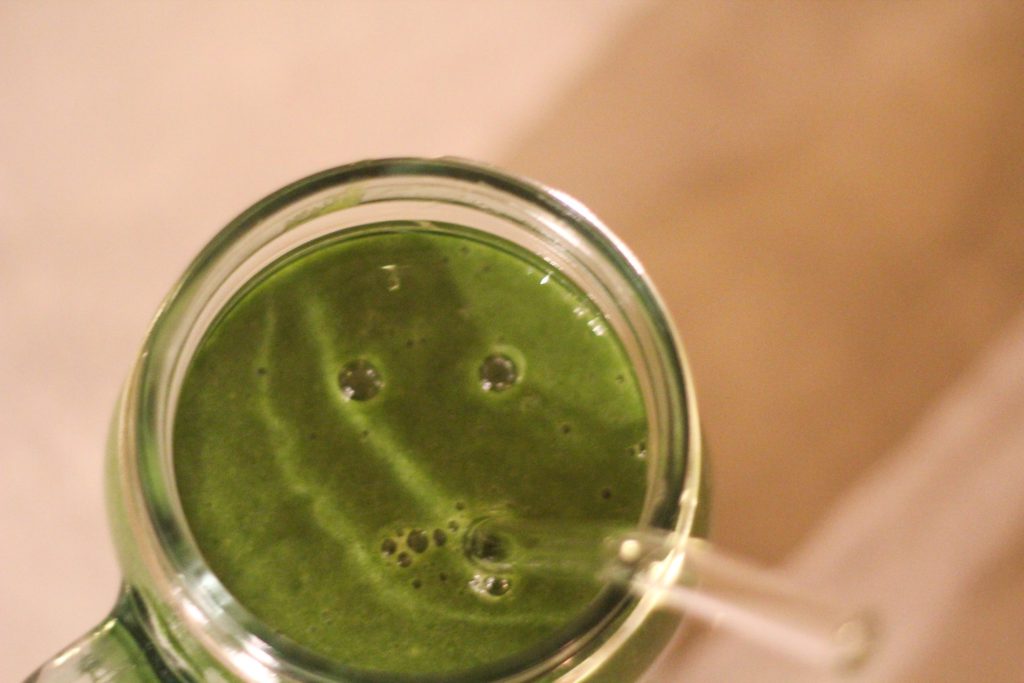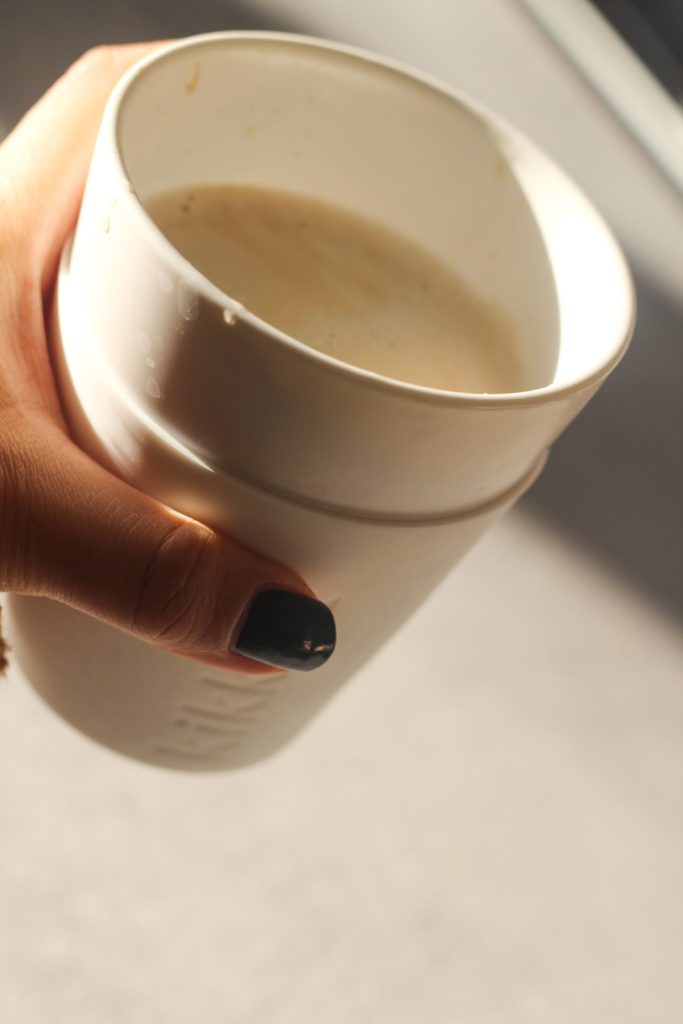 Zo blij met mijn nieuwe witte meeneem-mok van keramiek. Hier drink ik met plezier elke ochtend mijn koffie uit tijdens mijn Morning Walk.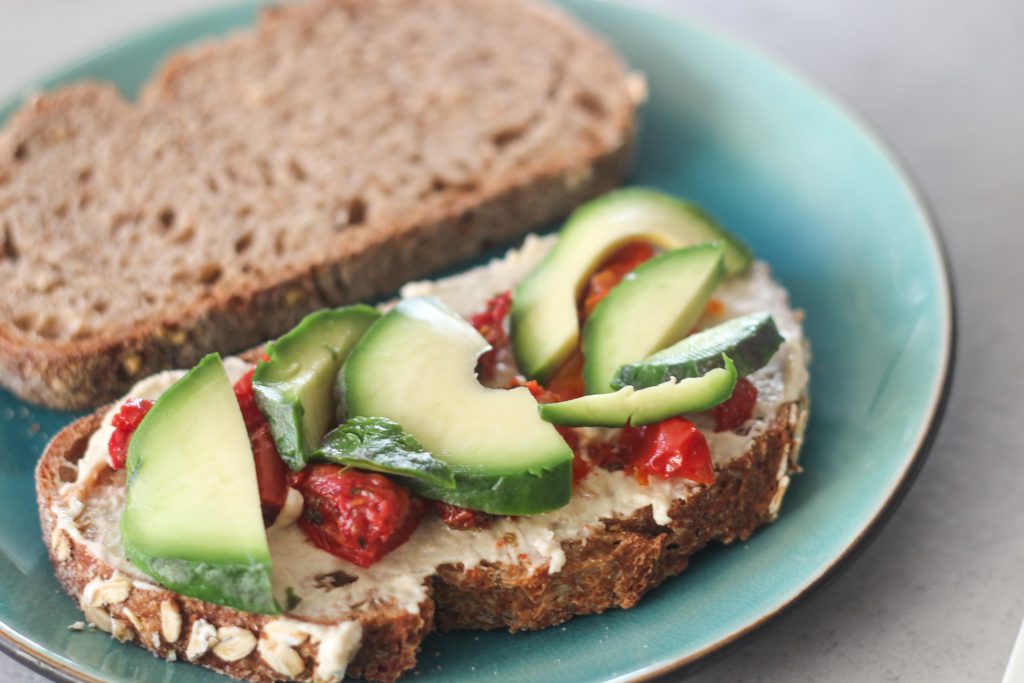 Mijn lievelingsbrood: haverbrood van de Marqt, met een laagje hummus, zongedroogde tomaat en avocado.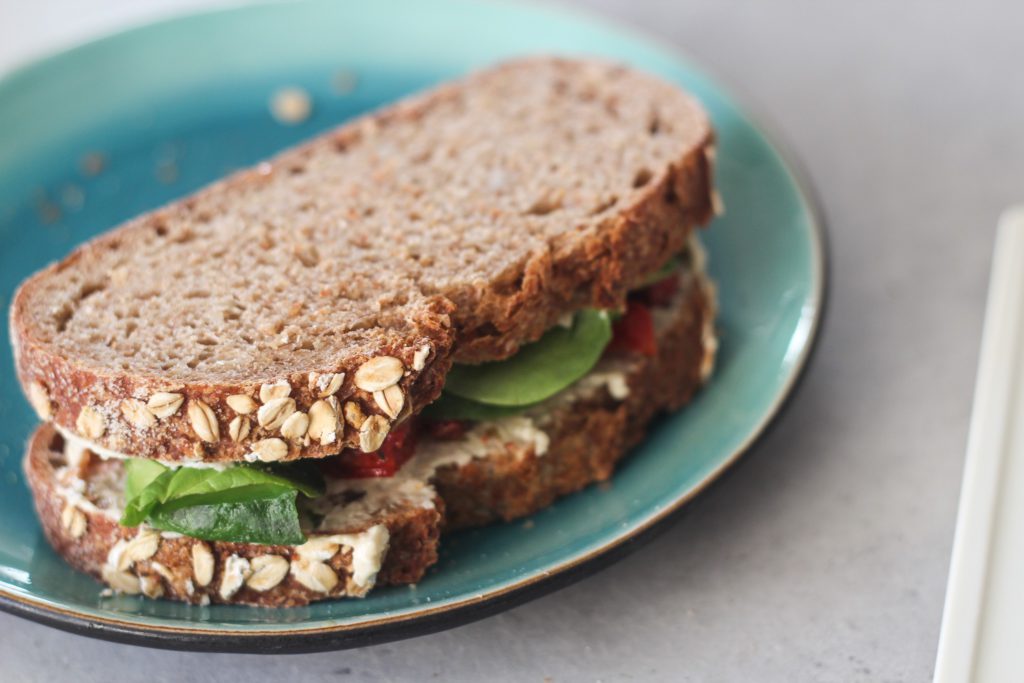 Ook hier besloot ik wat spinazie bij te doen.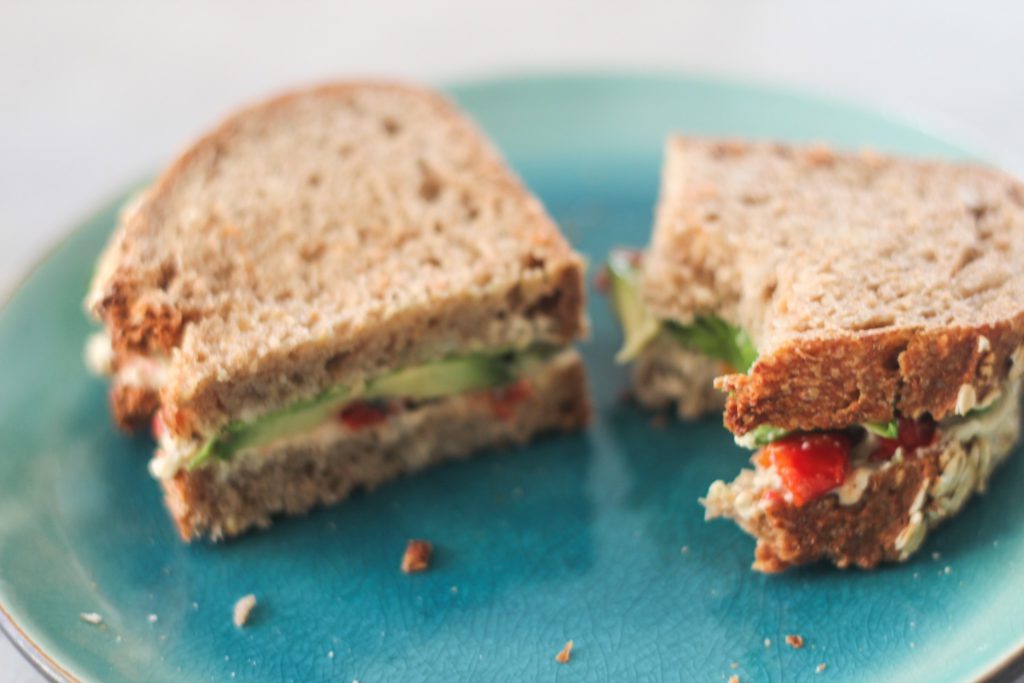 Een heerlijke sandwich om dit voedingsdagboek mee af te sluiten! Hoop dat jullie wat ideetjes hebben op gedaan en laat het me gerust weten als je ergens nieuwsgierig naar bent of meer over wilt weten!
Heb een fijne dag lieve allemaal! <3
Bewaar, Like, Tweet of Pin!