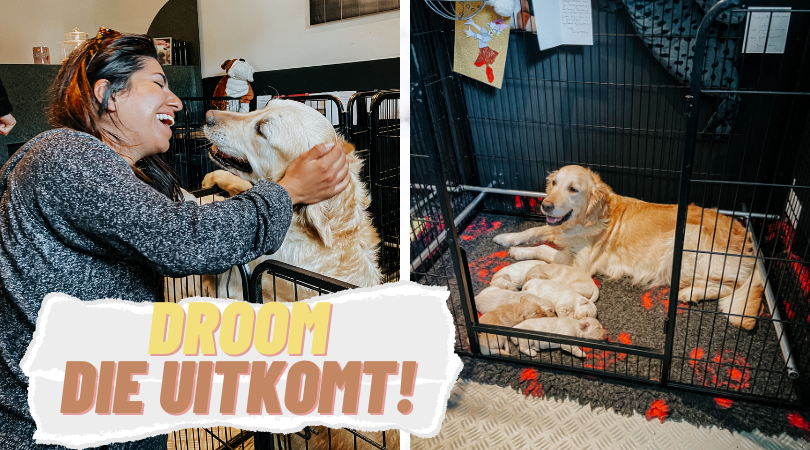 Dromen die uitkomen.. jullie weten hoe groot mijn liefde is voor Golden Retrievers en het een DROOM zou zijn om een eigen te hebben.
Toen ik in Mexico in mn eentje op het strand lag en aan het reflecteren was op mijn leven zag ik in de verte een Golden Retriever. Wat echt als een wonder voelde, want die had ik nog nooit gezien in Mexico (wel heel veel andere straathondjes).
Mn hart maakte een sprongetje en op de één of andere manier voelde het als een teken. De hond liep RECHT op me af voor een aai. Ik heb het gefilmd (zie hier op Instagram)  omdat Boy en ik elkaar elke dag foto's of filmpjes sturen van Goldens die we op straat tegen komen haha.
Ik stuurde de video met de tekst "als dit geen teken is"
Op de dag dat ik landde in Nederland kregen we een appje "we worden mama en papa van een Golden pup"
Zaterdag mochten we langs om te kijken (mama Jeans op de foto) en mn hart zit helemaal vol 😍. We kunnen niet wachten tot je met ons mee mag lieve Moes!!
En je hebt ook al een eigen Instagram account haha: @goldenretrievermoes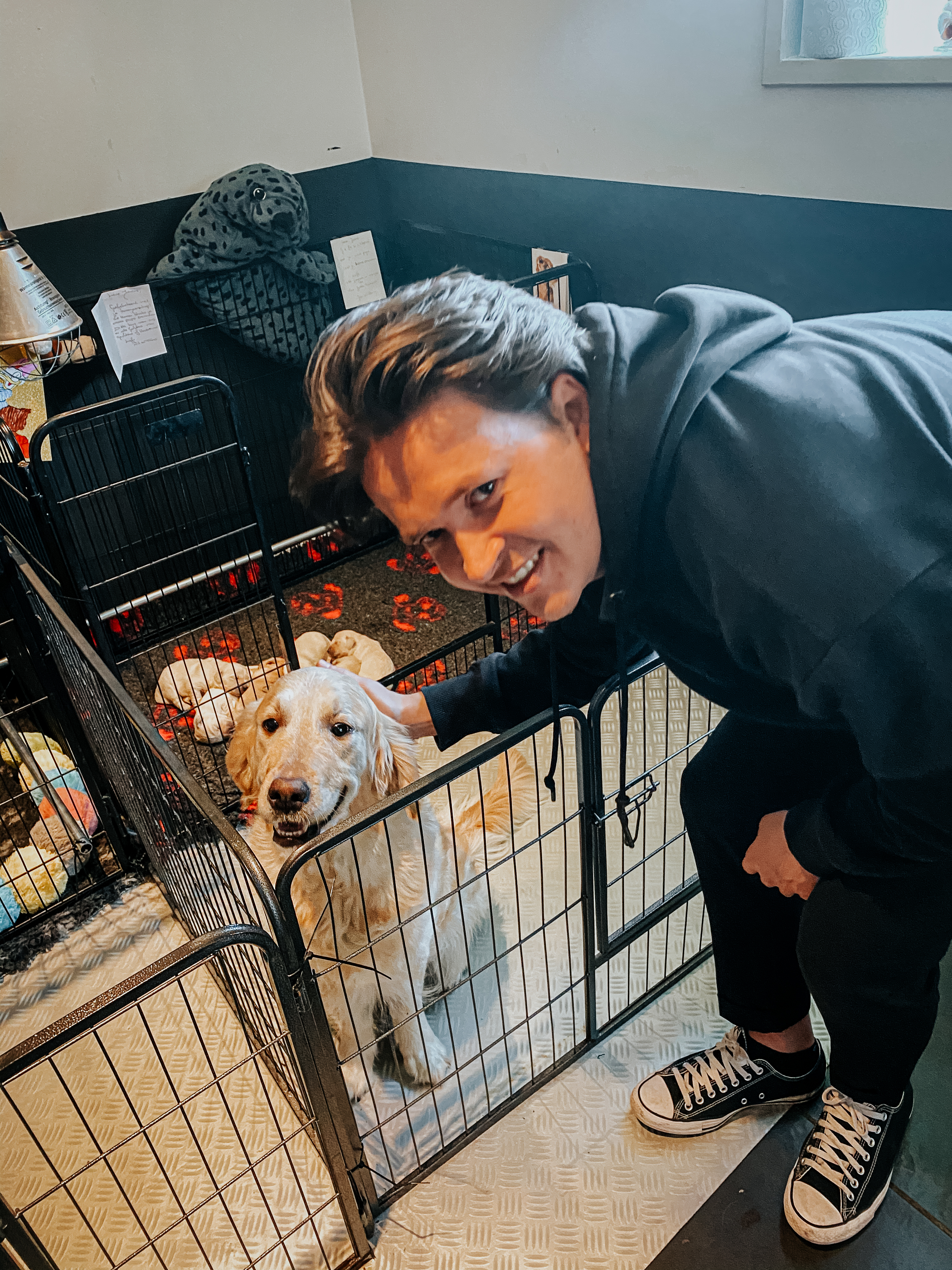 Ik schreef een gedichtje voor onze lieve Moes:
In ons hart is al heel lang een plekje voor jou,
Vreemd om al zo te kunnen houden van wat nog komen zou.
Je bent nu nog veilig en warm bij je broertjes en zusjes,
Mama Jeans die waakt en geeft je kusjes.
Weet dat we er alles aan doen om het thuis voor jou klaar te maken,
Los van de liefde regelen we de spullen tot aan verzekeringszaken.
Met jou vormen we en gezinnetje van drie,
Moes, Boy en Teni <3
Ik kan niet wachten!