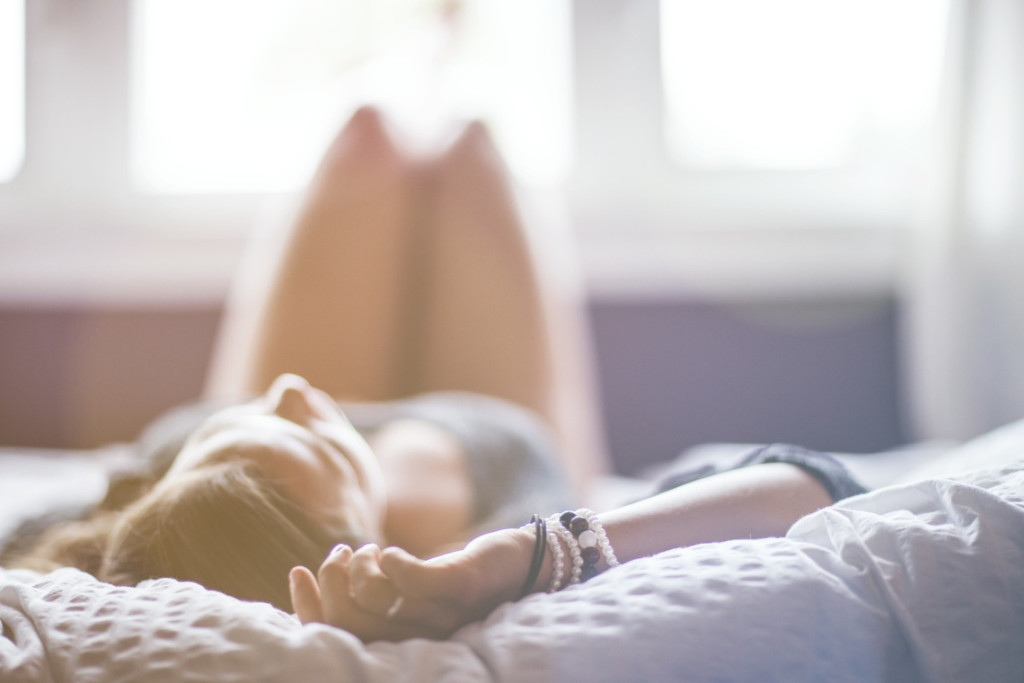 In de afgelopen jaren ben ik voor mijn gevoel een gehele transformatie ondergaan. Waar ik in eerste instantie dacht dat het alleen om afvallen ging, bleek het uiteindelijk om iets heel anders te gaan. Om geluk. Dat heeft me veel kilo's, cardio-uren, eetbuien en diner-afzeggingen gekost. Maar volgens mij ben ik op een plek waar ik ontzettend gelukkig ben, en nog steeds streef naar verbetering.
Dat wil niet zeggen, dat ik nooit meer negatieve gedachtes ervaar of mezelf niet betrap op oude gedachtes en oud gedrag. Daarom wil ik ook niet dat anderen denken dat ik een soort sleutel heb gevonden en nooit meer een seconde destructief gedrag vertoon. Vandaag deel ik 3 x mijn mening en een beetje mijn gedachtes over het lichaamsbeeld. Misschien vind je het heel herkenbaar!  
1. Binnen een paar uur, van superslank gevoel naar zeekoe
Soms word je wakker, loop je naar je kledingkast en voel je gewoon dat je buik platter is, of je benen wat slanker zijn. Kleding glijdt veel makkelijker aan en je voelt je superslank. Misschien dat het licht ook nog eens goed helpt en is je spiegel fijn. Alles bij elkaar zorgen voor een optimaal gevoel. Je doet iets leuks aan, gaat de deur uit en ergens halverwege de dag zie je jezelf misschien in het spiegelbeeld van de etalageruit of word er een foto gemaakt van jou in nét een verkeerde hoek. PATS BOEM, je voelt je direct een zeekoe. Je kleding voelt ineens strak en je wilt jezelf eigenlijk verstoppen.
Feit is, dat geen van deze beide perspectieven ertoe doen. Omdat we in realiteit constant bewegen en dus niet in één goede hoek voor de spiegel staan, of in één verkeerde hoek op de foto. Besef even hoe destructief je hoofd kan zijn op één en dezelfde dag waar er niet ineens 3 kilo vet bij is gekomen. Als je hoofd zo destructief kan zijn, dan kan het ook de andere kant op; maak jezelf dan gewoon maar wijs dat je op je allermooist ooit bent. Echt. Probeer het eens, WAAROM NIET?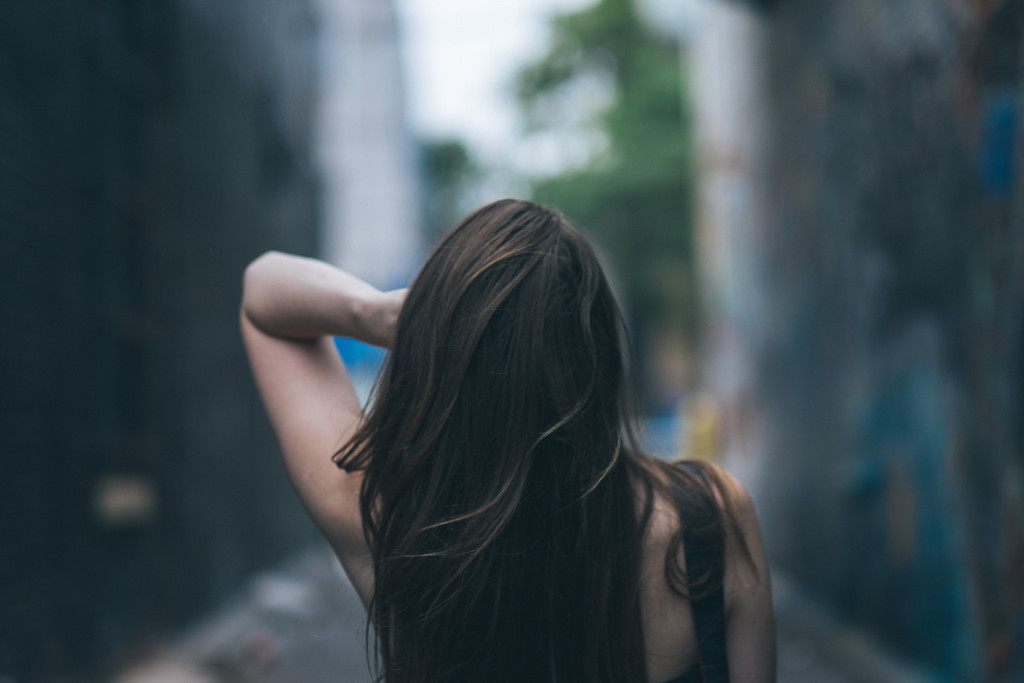 2. Iedereen heeft onzekerheden
Zelfs de meiden waarvan wij denken dat ze perfect zijn. Daarom is het naar mijn mening zo belangrijk om niet te oordelen over andermans lichaam. Slank, dun, breed, gespierd, zwaar, whatever. Je weet niets van wat iemand heeft meegemaakt in zijn/haar leven en of het lichaam dit reflecteert. Iemand die 'slanker' is dan de gemiddelde vrouw mag nog steeds zeuren of onzeker zijn over haar lichaam, evenals iemand die zwaarder is. Iedereen heeft onzekerheden en die mogen er zijn. Ik vind het stom dat wanneer een slanke vrouw iets benoemd aan haar lichaam dat ze niet mooi vindt, er meteen reacties komen over 'jij mag niet zeuren, jij bent slank". Natuurlijk mag zij wel zeuren! We zijn allemaal in de kern gelijk.
3. Alleen jij mag leven in jouw lichaam
Aan het eind gaat het alleen maar om één ding: dat jij de enige bent die in jouw lichaam mag leven en dat is een zegen. Je bent uniek en zodra je dat beseft ga je jezelf niet meer vergelijken met anderen omdat daar werkelijk geen beginnen aan is. Maak je niet zo druk om hoe de ander eruit ziet, wat die daarvoor eet, welke workouts die doet. Het is allemaal niet van toepassing. Omdat jouw lichaam gewoon niet die van de ander is. Zorg dat je stap voor stap gelukkiger wordt in je eigen lichaam, dat is de enige plek waar je je altijd in zult bevinden. Voor de rest van je leven.
Dus zorg dat het een fijne plek wordt. En nee, dat doe je niet door er boos op te zijn en het uit ontevredenheid te willen veranderen. "Jezelf accepteren staat niet gelijk aan opgeven". Onthoud dat vooral 😉