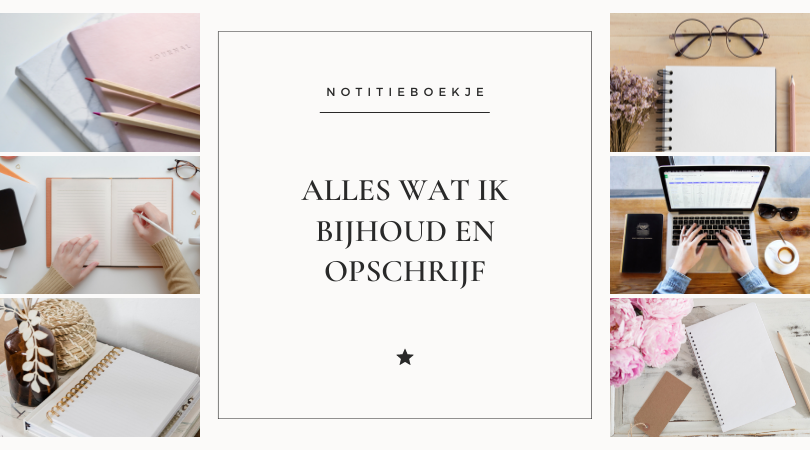 Ik ben gek op het plannen van mijn leven. Gek op lijstjes maken. Gek op de gedachte van productief zijn nadat ik alles heb gepland. Het opvolgen van mijn planning? Mwa, dat gebeurt zelden, haha. Maar toch volg ik er meer van op hoe vaker ik een planning maak. Dus ze hebben wel degelijk nut! Ik heb ook áltijd een notitieboekje bij me en ben gek op het bijkopen van meer notitieboekjes met mooie quotes haha.
Vandaag deel ik 5 dingen die ik altijd opschrijf in mijn notitieboekje of planner (ik heb niet een aparte planner op dit moment) en die ik iedereen zou adviseren op te schrijven!
1. Brain Dump
Ik begin meteen met hetgeen dat het rommelig doet lijken, maar eigenlijk zorgt voor meer orde. Een plek om alles wat in me opkomt op te schrijven. Het kan één woord zijn, het kan een zin zijn, het kan een boodschappenlijstje zijn, het kan van alles zijn! Ik begin meestal in de ochtend al met een brain dump maar het is ook een fantastische manier om je dag af te sluiten en alles wat nog door je hoofd dwaalt op papier te zetten zodat je het niet meer mee in je gedachtes hoeft te nemen als je gaat (proberen te) slapen.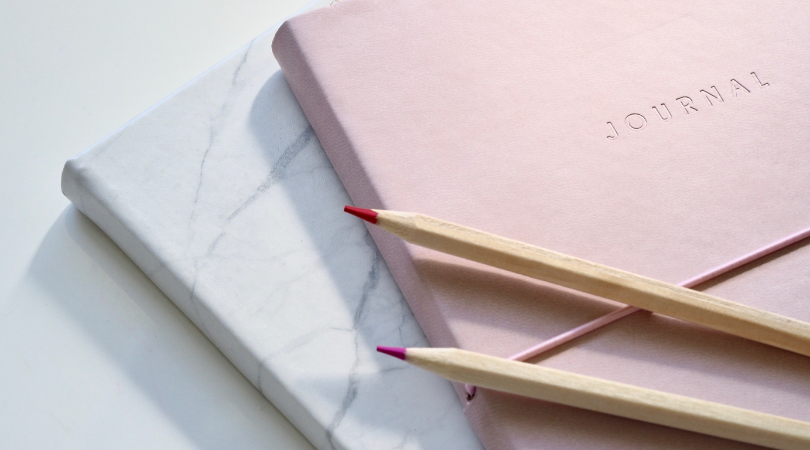 2. Doelen
Nieuwe doelen, blijvende doelen, ik schrijf ze allemaal op. Ik hou ervan om groots te dromen en geïnspireerd te worden door wat het leven te bieden heeft. Wanneer ik mijn doelen opschrijf, doe ik dat ook in de tegenwoordige tijd – alsof ze al zijn uitgekomen. Het gevoel en de energie die dan vrijkomt, daar kan ik een hele dag op teren!
3. Motiverende uitspraken
Soms is het een quote die ik ergens hoor en soms is het een eigen ingeving die ik MOET opschrijven voordat ik het vergeet. Ik lees ze niet vaak na, maar het feit dat ze opgeschreven staan doet me goed. Soms blader ik door oude notitieboekjes en kom ik uitspraken tegen die ik eerder eens had opgeschreven, deze geven me ook dan weer een nieuw inzicht en perspectief. Daarom schrijf ik ze áltijd op, je weet maar nooit wanneer je ze weer tegenkomt!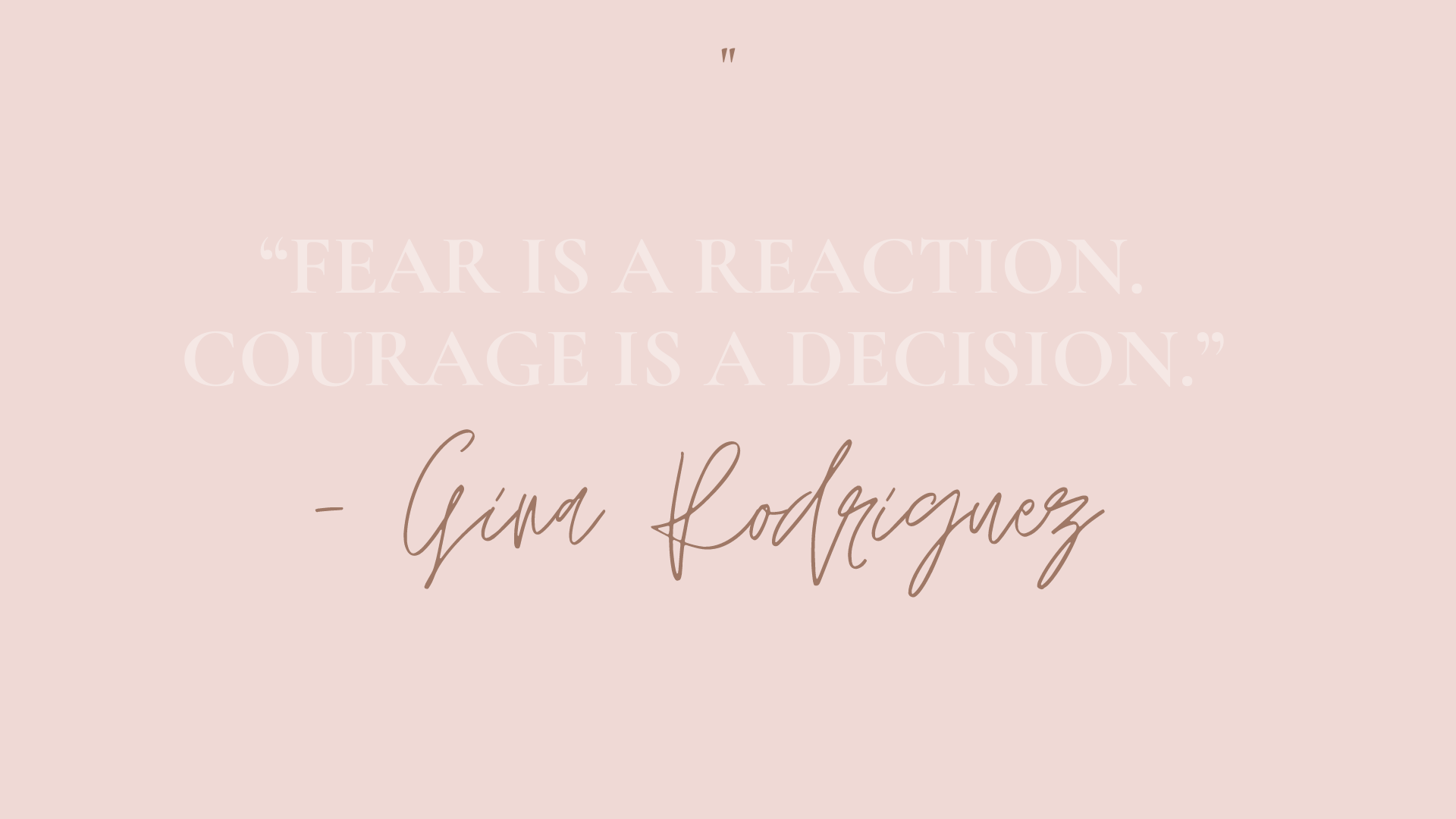 4. Vooruitwerk schema
Ik probeer altijd vooruit te werken zodat ik wat speling heb in mijn privé leven. Ik moet zeggen dat het me bijna nooit echt goed lukt, behalve als ik op reis ga – dan heb ik in ieder geval de eerste paar dagen vooruit gewerkt. Maar ik blijf plannen en schema's maken in de hoop dat het me op een gegeven moment lukt doordat ik nét de juiste dingen combineer en het steeds slimmer aanpak dan eerder!
5. Habit tracker
Niets voelt zo lekker als van te voren een lijstje maken met de gewoontes die je wilt aanhouden, aanleren of verbeteren voor de komende maand en deze vervolgens gedurende de dag aftikken! Deze heb ik altijd in mijn notitieboekje geplakt óf naast me liggen tijdens het werk. Het houdt me scherp op de dingen die ik wil bereiken: voor mijzelf, voor mijn gezondheid, voor mijn werk, het kan van alles zijn!
Ik gebruik de habit tracker uit mijn eigen bundel: "Own je leven worksheets", je kunt ze hier vinden!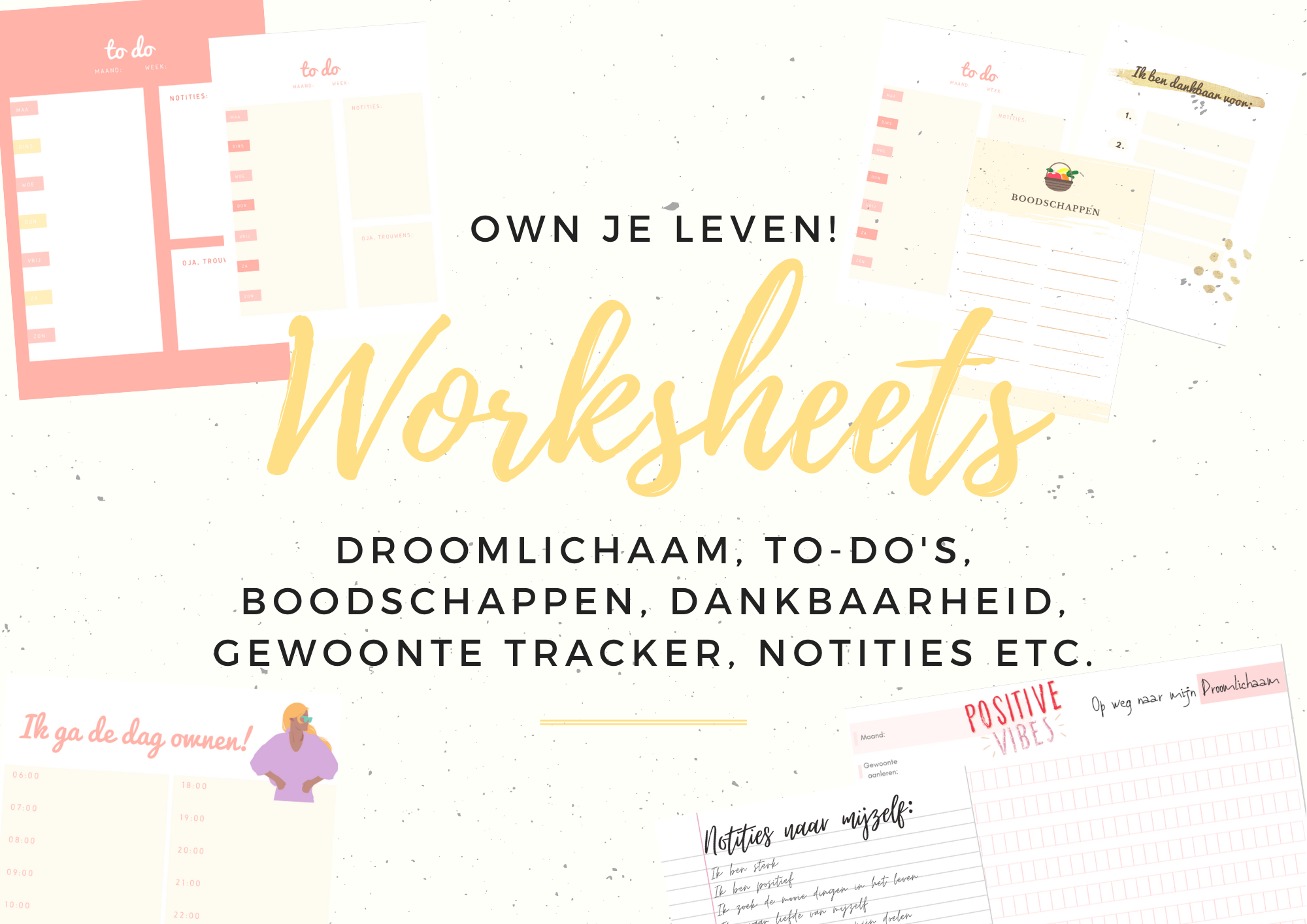 Wie weet geeft dit je wat ideeën of inspiratie voor je eigen leven! Ik ben gek om andermans planners, notitieboekjes en bullet journals te zien (ik zoek altijd op Pinterest voor extra inspiratie). Dus mocht je tips hebben of wil je delen wat jij opschrijft? Laat het weten in de comments!