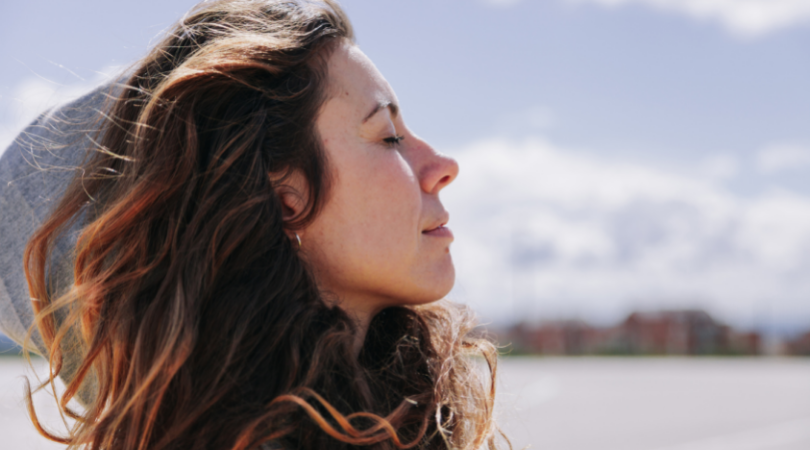 "You'll get to where you need to be in your own time. Until then, breathe. Breathe and be patient with yourself and your process. You're doing the best you can to cope and survive amid your struggles, and that's all you can ask of yourself. It's enough. You are enough."

—

Daniell Koepke
Deze zaterdag wil ik de volgende quote/uitspraak met jullie delen. Hoe simpel en suf het soms ook klinkt, ademhalen is soms het enige dat je kunt doen in een moeilijk moment of tijdens een zware periode.
Deze uitspraak geeft ook nog het stukje mee over het niet te hard zijn voor jezelf: Je doet je best om hier doorheen te komen en dat is genoeg. Dat is meer dan genoeg zelfs om van jezelf te vragen op dit moment. Jij bent genoeg.
Zucht, wat vind ik deze quote toch mooi. Ooit deed ik een meditatie tijdens een extreem stressvol moment, tijdens de meditatie moest ik mijn vinger voor mijn gezicht houden, mijn ogen sluiten en doen alsof mijn vinger een kaars was die ik uitblies. Ik moest diep inademen en dan de kaars uitblazen.
Precies dat, was wat mijn hartslag omlaag deed gaan en flink wat stress uit mijn lijf liet gaan.
We denken vaak dat wanneer we de situatie niet kunnen veranderen, we er ook niks aan hebben om ons lichaam te 'ontstressen'. Terwijl juist het enige wat we kunnen doen is ons eigen lichaam zo kalm mogelijk te laten zijn, niet alleen is dat goed voor onszelf, maar ook voor onze eventuele naasten. Daarnaast ben je in een veel betere staat om met bepaalde ideeën of oplossingen te komen, mochten deze iets kunnen betekenen in de situatie.
Hoe dan ook: ademhalen is soms het enige wat je kunt doen en ook het beste wat je dan dus kunt doen.