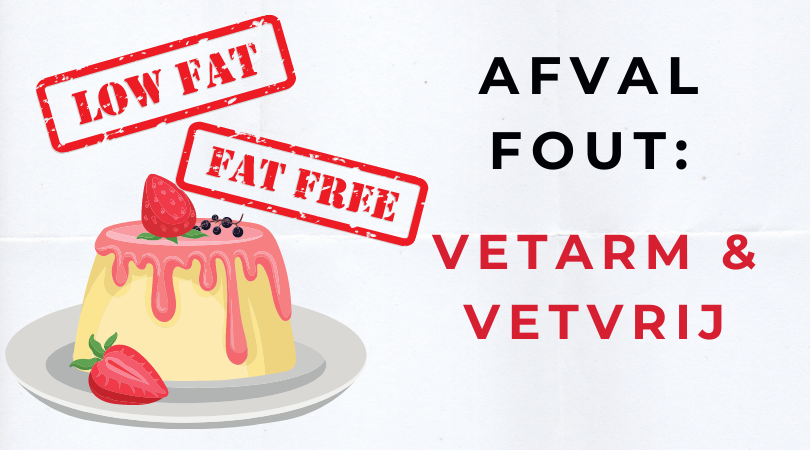 Wanneer je bezig bent met afvallen wil je natuurlijk vet verliezen. Dan kan het vrijwel logisch klinken dat het handig is om minder vet te eten – want dat wil je uiteindelijk kwijt, toch?
Nu is het belangrijk om één ding direct de wereld uit te helpen en dat is het volgende:
Vet in je voeding is NIET hetzelfde soort vet als lichaamsvet
Oftewel, als je vet eet – wordt dit niet opgeslagen als vet enkel omdat het vet is wat je eet.
Wanneer je vet eet, wordt het vet in je lichaam eerst afgebroken tot kleinere moleculen. Vet opbouwen als lichaamsvet is weer een ander proces. Je lichaam zal vet opbouwen door een teveel aan calorieën, of deze nu uit vet, eiwit of suiker afkomstig zijn maakt niet uit.
En toch is er een grote markt met 'vetvrije' of 'vetarme' producten die gericht zijn op mensen die willen afvallen. Maar waarom ben ik er geen fan van?
Extreem bewerkt
Vetvrije of vetarme producten zijn vaak extreem bewerkt. Want een banaan hoeft geen label te krijgen met "vetarm", toch? Maar het is wél vetarm. Dus de producten die deze labels bevatten zijn de producten die normaal gesproken vet bevatten, maar nu bewerkt zijn zonder vet. Zoals pudding, yoghurtjes, ijs etc.
Wat echter wel vaak gebeurt is dat er extra suiker aan is toegevoegd tezamen met ingrediënten die een dikkere textuur creëeren zodat het lijkt op vet, maar je lichaam het niet kan verteren (omdat het geen vet is).
En omdat er geen of weinig vet in deze producten zit, zul je ook eerder honger krijgen en misschien uiteindelijk meer eten dan je nodig hebt. Vet zorgt er namelijk voor dat je langer vol zit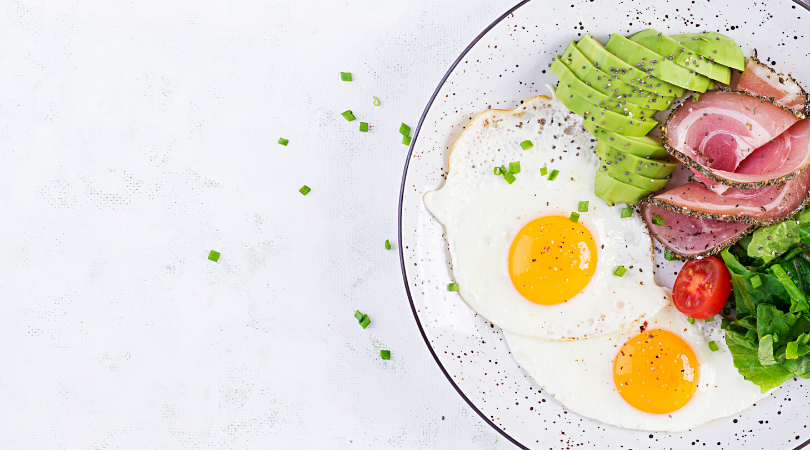 Mijn advies? Probeer zoveel mogelijk onbewerkte voedingsmiddelen te eten en houd de pudding, vruchtenyoghurt, ijs etc. voor de lekkere momenten waarbij je de 'echte' variant (vaak minder bewerkt dan vetvrij/vetarm) neemt!