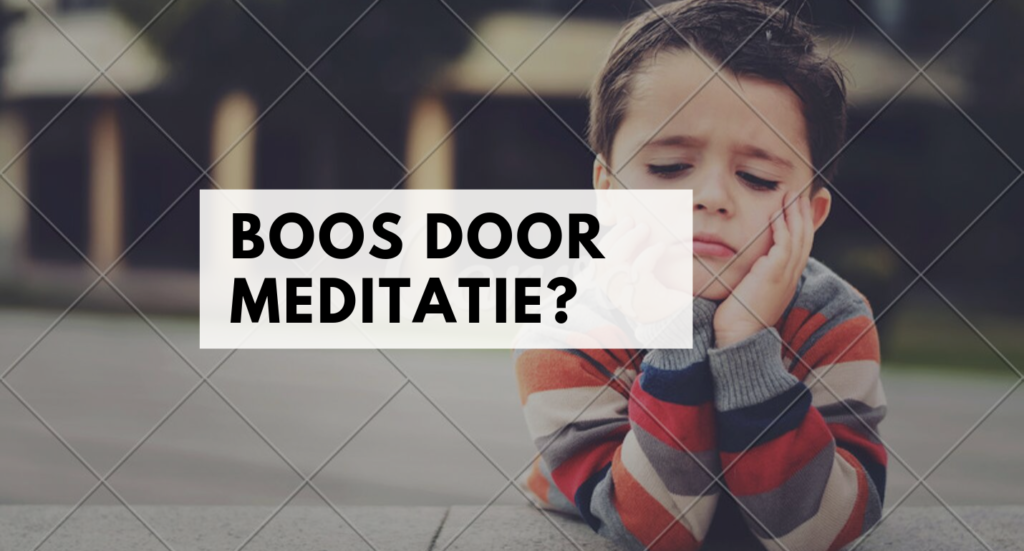 Het is het einde van een lange dag of lange week en je besluit dat het tijd is om even een kussentje erbij te pakken en tien minuten te mediteren. Want, dat moet helpen toch? Dat zegt iedereen. Dus waarom ook niet.
Vooruit dan maar.
En daar zit je dan, juist op het moment dat je denkt dat je kalm te moeten worden merk je op dat je boos, geïrriteerd en ongeduldig wordt. HUH?
Hou eens op! Waarom word ik niet rustig? Wat is dit, ik was kalmer voordat ik mediteerde!
Het zijn precies de gedachtes die je zou moeten hebben op dit moment. Dat geïrriteerde kan komen door hoe je baas of manager met je om is gegaan, een ruzie met een familielid, die eikel die je afsneed op de weg, de herrie in de supermarkt van een krijsende baby en van alles en nog wat. Deze gedachtes en gevoelens worden tijdens het mediteren teruggehaald en vervolgens ook groter en groter in je hoofd.
Dus het feit dat je boos wordt tijdens het mediteren is niet meer dan logisch.
Maar waarom?
Onze lichamen houden bijna alles vast wat emotioneel gebeurt. Of dit nu positief of negatief is. Neurowetenschap vertelt ons dat we geneigd zijn om negatieve dingen langer vast te houden dan positieve dingen. Bedenk je maar eens hoe het voelt om op een dag 10 complimenten te krijgen en 1 uiting van kritiek. Waar blijft je hoofd op focussen? Juist ja, die ene persoon met kritiek.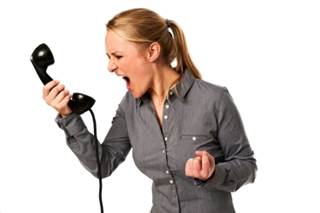 1. Vecht niet, aub.
Misschien heb je gedacht dat mediteren je altijd kalm maakt. Maar dat is niet het geval. Mediteren is een manier om je tanden te poetsen, maar dan voor je brein. Je komt viezigheid tegen. Of vergelijkbaar met het opruimen van je kledingkast.
Je kijkt naar de kledingstukken en ziet wat oud, vies en slecht zit om eruit te gooien waardoor er ruimte komt voor beter passende en mooiere kleding. Maar je moet wel eerst door alle zooi heen en de zooi confronteren, aanpakken en met je eigen handen weggooien. De enige manier om ruimte te creëeren is om bewust te worden wat er allemaal hangt en wat je vooral niet meer wilt hebben.
Dat is precies wat je doet met meditatie. Je wordt bewust van alles waar je je aan vast houdt en waar je over in blijft zitten. Waardoor je kunt kiezen wat je weg wilt doen om vervolgens kalm en content te worden. De truc is om het niet aan te vechten maar te snappen dat het juist goed is dat je je gefrustreerd voelt. Blijkbaar zit het diep en om die reden zal het hier en daar in je dagelijkse leven naar boven komen, vaak in je eigen nadeel. Met mediteren geef je het even de aandacht (het wil gehoord worden) en laat je het gaan zodat het niet meer terug hoeft te keren in je dagelijkse leven.
Let wel, dit gaat echt om de kleine frustraties door de dagen heen. Grote traumatische gebeurtenissen dienen naar mijn mening met professionele hulp aangepakt te worden. Of door jarenlang consistent yoga en meditatie uit te oefenen.
Waardeer de boosheid. Zie het als een teken dat je deze dingen ontgroeid bent en je ze los dient te laten.
2. Dankbaar zijn?
Als je dit direct al niet voelt, laat het lekker. Maar mocht je benieuwd zijn wat ik hiermee bedoel; hear me out.
Vertel jezelf tijdens de frustratie: "Oh! Meditatie werkt! Ik gooi al deze rotzooi weg dat in mijn hoofd en lichaam vast zat als negativiteit. Ik heb dit nodig, ga maar lekker weg, verlaat mijn lijf maar!". Je boosheid herkaderen (is dat een woord?) is een krachtige manier om het zijn kracht te laten verliezen. Wees dus dankbaar dat het er is, die boosheid.
3. Het is in het verleden
Begrijp dat hetgeen waar je boos over bent waarschijnlijk in het verleden is. Iets dat fysiek niet meer gaande is in deze wereld, enkel in je hoofd en je lichaam. Je kunt iets uit het verleden niet veranderen, maar je kunt er wel degelijk voor kiezen om er een les uit te leren. Je zult dit beter kunnen doen wanneer de spanning uit de situatie is en je er rustig over kan nadenken of praten zonder dat je hart uit woede begint te kloppen. Tijdens het mediteren zal beetje bij beetje de spanning weggaan, vooral als je jezelf eraan herinnert dat de situatie in het verleden ligt. Hetgeen dat is gebeurt is dood, niet meer aanwezig in de fysieke wereld.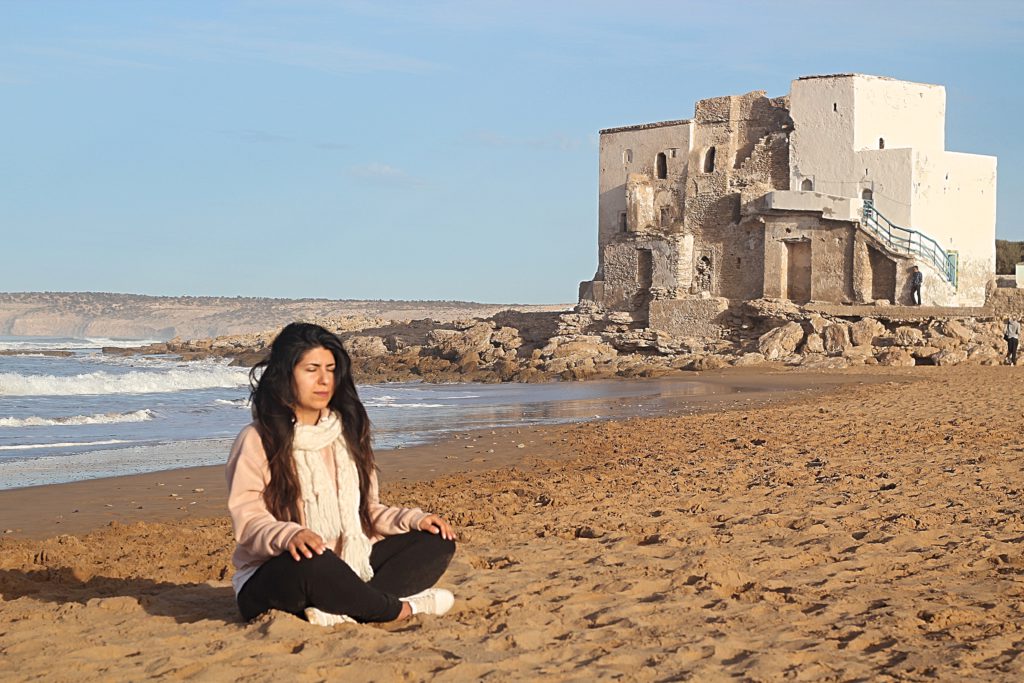 Alles wat daarna komt is iets waar je mee kunt dealen, maar alles wat is gebeurd is gebeurd.
4. Vergeet niet te ademen
Vind me maar een hippie, maar weet je hoe vaak ik even bewust bij mijn ademhaling ga zitten? In de rij, in de auto, in de trein, tijdens het televisie kijken etc. Ik oefen zoveel mogelijk als ik mezelf eraan weet te herinneren. Omdat dit fysiek iets is dat direct werkt om de stress (hogere hartslag) te kalmeren. Daarna kan ik veel betere en gezondere keuzes maken omtrent de situatie die me stress brengt ipv. uit een soort paniek te reageren.
Ik hoop dat je iets hebt aan deze tips en gedachtes omtrent mediteren! Word jij wel eens boos tijdens het mediteren en hoe ben je daarmee om gegaan?