Buikpijn hebben we allemaal wel eens gehad, toch? Best logisch ook, er zijn zoveel verschillende redenen om buikpijn te hebben. De meeste oorzaken van buikpijn zijn niet heel ernstig en gaan ook vrij gauw weer voorbij. Je kunt meestal al je buikpijn bestrijden door even in wat keukenkastjes te duiken! Vandaag geef ik je wat tips en ideeën om eens uit te proberen bij sporadische milde buikpijn en ik neem misselijkheid ook meteen mee – aangezien hier wat soortgelijke tips in te geven zijn! 
PS:  De tips zijn niet allemaal wetenschappelijk onderbouwd – het zijn ook geen hele rigoreuze tips – in dat geval altijd het proberen waard mocht je last hebben van je buik. Let wel, bij chronische buikpijn of bij twijfel, ALTIJD naar je huisarts!!
Gember
Deze zal je niet verbazen. Al honderden jaren gebruiken mensen gember om van allerlei kwaaltjes af te komen. Van pijn tot misselijkheid. Het mooie is dat uit onderzoek ook blijkt dat gember ontzettend effectief kan zijn bij bepaalde vormen van misselijkheid,  (1). Welke vormen dan, vraag je je misschien af? Zeeziekte, misselijkheid bij zwangerschap en misselijkheid door chemotherapie.
Kamille thee
Een lekkere kop kamille thee kan buikpijn verlichten omdat het als een ontstekingsremmer kan werken. Deze ontstekingsremmende eigenschappen van kamille helpen de spieren rondom je maag te relaxen waardoor de pijn en krampen kunnen afnemen.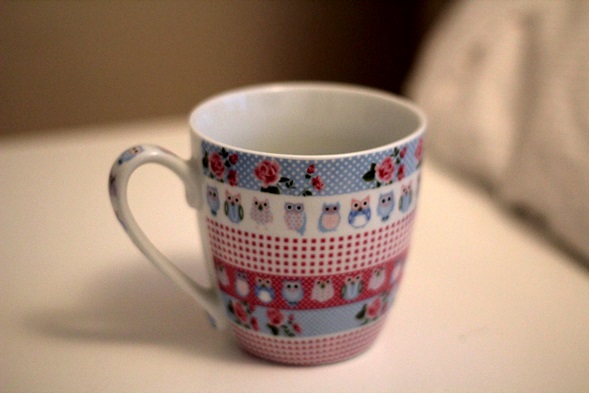 BRAT voedsel
Wat zeg je? Misschien ken je deze voedingsmiddelen wel van je moeder of oma toen je ziek was als klein kind: bananen, rijst, appelmoes en geroosterd witbrood. In het Engels: Bananas, Rice, Appelsauce, Toast = BRAT.
Deze voedingsmiddelen hebben weinig vezels maar een hoge bindingsfactor, waardoor ze een zachte massa vormen in je darmen. Ze zullen je maag en darmen niet tot last zijn. Deze voedingsmiddelen bevatten geen kruiden of andere eigenschappen die irritatie kunnen veroorzaken.
Vooral wanneer je je ziekt voelt maar wel écht wat moet eten komen deze voedingsmiddelen goed van pas. Doorgekookte rijst en lang geroosterd (maar niet verbrand) brood werken vooral goed als je misselijk bent en weinig voedsel binnen kunt houden. Hadden de oma's en moeders best een goed punt 😉
Appelazijn
Hoewel je misschien denkt dat iets zuurs het laatste is waar je buik behoefte aan heeft als het pijn doet kan appelazijn toch goed werken. Het kan namelijk de zetmeel vertering (koolhydraten) in je maag tegen gaan waardoor je darmbacteriën gezond blijven als deze koolhydraten in de darmen terecht komen. Lees hier meer over appelazijn.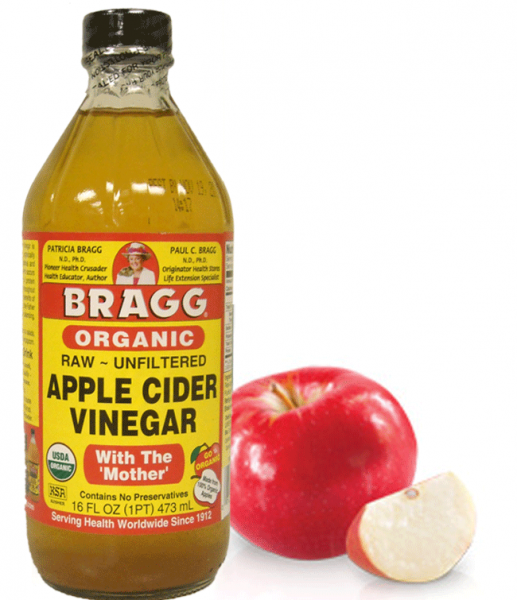 Je kunt ervoor kiezen om een eetlepel te mengen met wat heet water en honing – dat is helemaal prima als je het nemen van een eetlepel appelazijn te sterk vindt.
Kruik
Deze zul je misschien niet in je keukenkastjes vinden maar elders in het huis. Een warme kruik tegen je buik aan houden kan soms wonderen verrichten. De warmte op je buik kan je afleiden van de kramp en pijn die je misschien eerder voelde. Ook kan de warmte helpen bij het relaxen van je spieren en eventuele misselijkheid verminderen.
Wanneer naar de dokter?
Zoals ik zei zijn de meeste buikpijn klachten vrijwel onschuldig. Maar soms zijn ze een indicatie voor een serieuzer probleem. Denk bijvoorbeeld aan frequent overgeven (tenzij je zwanger bent), het risico hiervan is dat je uitgedroogd kunt raken en dat is natuurlijk niet de bedoeling. Maar denk ook aan wekenlange diarree. Dit zijn maar enkele voorbeelden die je altijd serieus genoeg moet nemen om te dubbelchecken bij je huisarts.
Zelf heb ik ooit 12 weken met diarree rondgelopen (jep, wel één keer na 9 weken diarree gewoon naar huis gestuurd) totdat ik naar de huisarts ging (voor de tweede keer) en vervolgens werd doorverwezen naar het ziekenhuis; colitis ulcerosa.
Ik had veel eerder moeten gaan – oftewel; ik kan echt beamen dat deze wat simpelere tips meer zijn om je op ideeën te brengen wanneer je een beetje buikpijn hebt en niet wanneer er langdurig iets niet klopt.
Wanneer naar de huisarts?
Ik zou als advies meegeven om naar je huisarts te gaan als je langer dan 48 uur klachten ervaart en de 'huis, tuin en keuken' middeltjes niet helpen.
Heb jij nog oma's of moeders tips tegen milde buikpijn?