Ik denk dat we stiekem allemaal wel een strakke buik willen. Ik in ieder geval wel! Het punt is, buikvet is de oorzaak van verschillende dingen; het belangrijkste is je voeding en vooral suiker uit je voeding. Dit zet zich namelijk vooral vast om je middel. Maar ook sporten (cardio) helpt bij het verbranden van buikvet. Ik wil in dit artikel ingaan op voedingsgewoontes die kunnen helpen je buikvet te verbranden/ te verminderen!
Nep voedsel
He? Wordt dat verkocht? Haha. Natuurlijk! Kijk eens even naar het onderstaande plaatje, wat is dit volgens jou?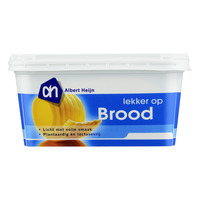 Boter zeg je? Oh, margarine? Halvarine? Hoe weet je dat? Staat het op de verpakking? Nee! Er staat: "lekker op brood". De kleur en vorm doen je denken aan margarine of halvarine uit een kuipje. En dat is PRECIES de bedoeling. Een product mag alleen margarine of halvarine of boter heten als het bepaalde ingrediënten bevat in een bepaalde hoeveelheid. Dit bovenstaand product (wat het ook mag zijn) komt dus niet in aanmerking voor de titel margarine, halvarine of boter. Dus zijn ze SUPERSLIM bij de albert heijn en plakken ze er een tekst op waardoor je niet eens stilstaat bij het feit dat dit géén boter is.
Dit is dus wat ik bedoel met nep voedsel. Lees daarom goed wat er op je product staat!
Géén frisdrank
Ach, dit moest je wel weten. In frisdrank zit vrijwel niets waar ik enthousiast van wordt. Puur suiker en andere toxische stoffen. Gebruik frisdrank met prik liever om je toilet mee schoon te maken. De hoeveelheid suiker die je binnen krijgt door een glas frisdrank is een grote veroorzaker van buikvet. Weg ermee dus!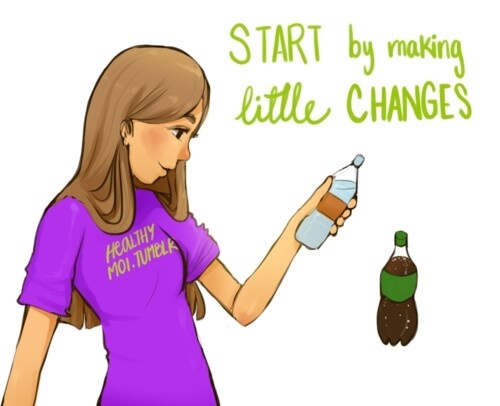 Rustig aan met granen
Granen zijn goed voor je, maar let op dat je niet teveel eet. Granen zijn namelijk lastig te verteren en kunnen wel eens zorgen dat je ofwel diarree ofwel obstipatie krijgt als je er teveel van eet. Oftewel, je darmen kunnen heftig reageren bij het eten van teveel granen en kunnen dan wat opzetten waardoor je je dus wat opgeblazen voelt en een onwennig gevoel hebt rond je middel. Dit heeft niet per se invloed op het vet maar wel om je middelgrootte.
Stress
Stress zorgt voor buikvet. Hoe? Doordat je stress hebt komen er verschillende hormonen vrij in je lichaam waaronder cortisol. Cortisol houdt ervan om vet vast te zetten rond je middel. Simpel gezegd; probeer je stressniveau te verlagen. Sporten is de beste manier om je cortisol levels in je bloed te verlagen.