Ik weet het, het is ontzettend heet en je zweet je de leplazerus. Voor mij is de sportschool dan nét een stap teveel. Vooral als er niet een hele goede airco is. Buiten sporten vind ik dan ook niet prettig dus zit er maar 1 ding op; juist ja, thuis sporten. Ook al is het in mijn huis ook behoorlijk warm, het feit dat de ramen open staan en ik mijn favoriete muziek of televisie serie op kan zetten, maken een hoop goed.
Deze keer heb ik een aantal workout "sheets" van de website Darabee (voorheen neilarey) verzameld die echt awesome zijn! Ik deel ze graag 🙂 
HIIT
Wil je een goede HIIT workout thuis doen maar niet een YouTube video volgen? Dan wordt dit een primeur op mijn site, haha. De volgende workouts zijn echt geweldig daarvoor: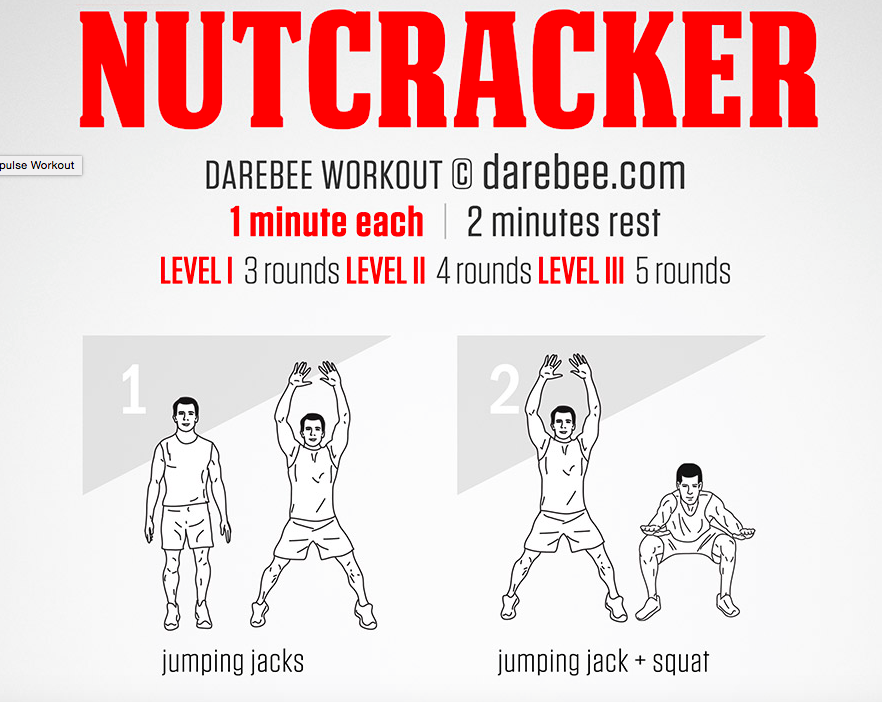 de Nutcracker! Hoe makkelijk wil je het hebben? Het zijn maar 4 bewegingen waardoor je niet helemaal in ingewikkelde houdingen en posities hoeft te gaan zodat je je kunt blijven focussen op snelheid en intensiteit! Als je op het plaatje klikt, ga je naar de site met de workout waar ook gewoon een timer aanwezig is! Oh ik hou zo van die site 🙂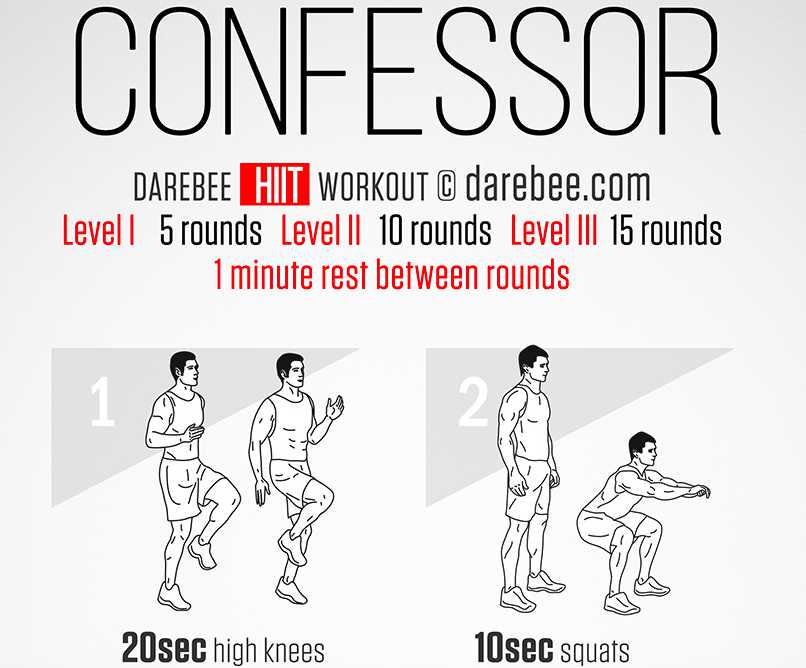 Ook deze lijkt zo simpel he, maar alleen al jump squats maken me kapot, laat staan dat je daarna high knees doet, vervolgens gewone squats, weer high knees an dan weer jump squats etc. Hellup! Je gaat kapot en dat is precies de bedoeling met HIIT 🙂
Krachttraining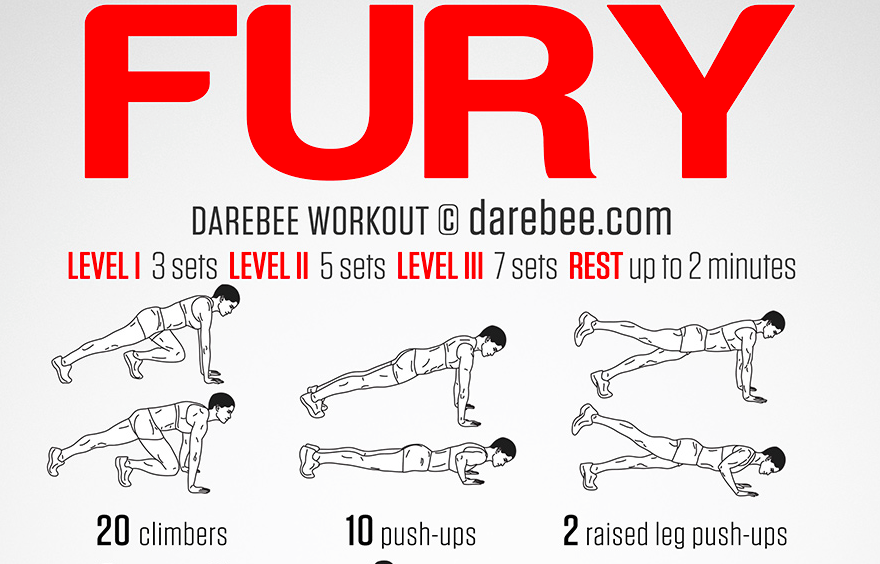 Ik ben geen fan van push ups, maar hoe vaker ik ze toch een beetje integreer, hoe beter het gaat! Heeeel langzaam, maar het gaat wel. Denk aan 1 extra pushup per week haha. Ja, zo zwak ben ik met push ups. Maar deze workout is heeeeel divers! Je ziet in het plaatje alleen maar 3 oefeningen, maar de workout heeft er 9 in totaal. Het is zo duidelijk weergegeven en je hebt geen gewichtjes of iets nodig.
Challenge!
Mocht je nog op zoek zijn naar een leuke challenge om je op te focussen: tadaaaa dit zijn mijn favorieten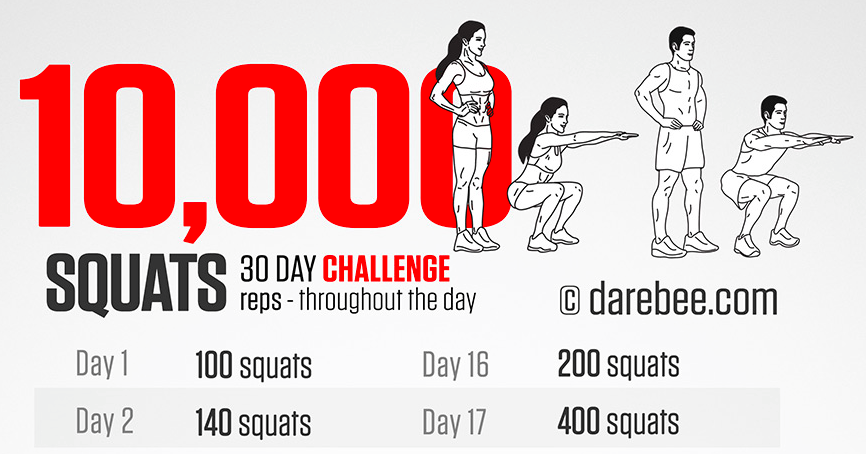 Reminder
Ik heb eerder geschreven over de site NeilaRey, maar mocht je het dus gemist hebben of vergeten zijn, dan is dit weer even een reminder van hoe awesome de site is! Zie (klik op de foto om naar die pagina te gaan):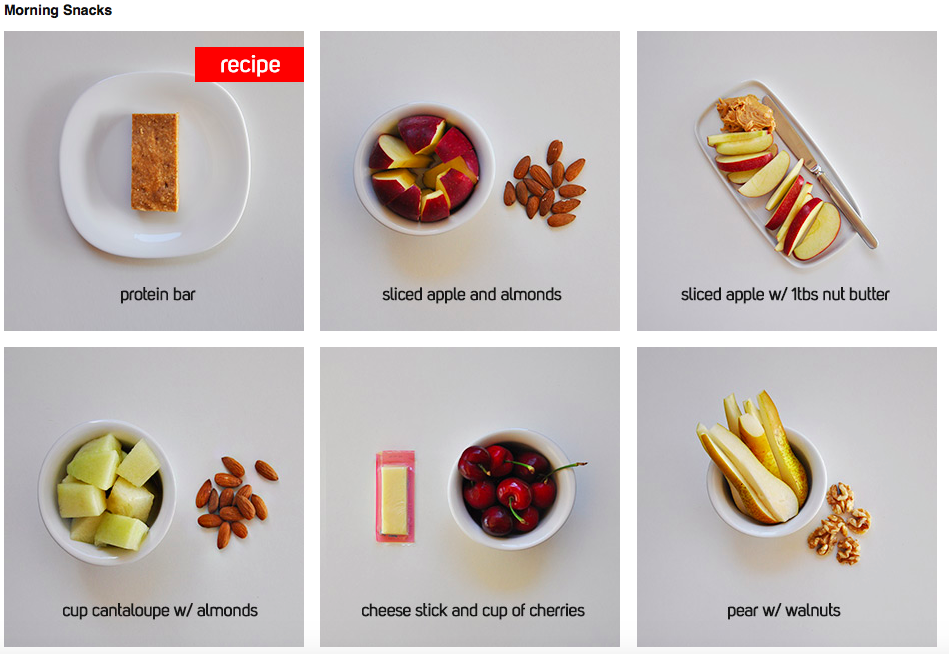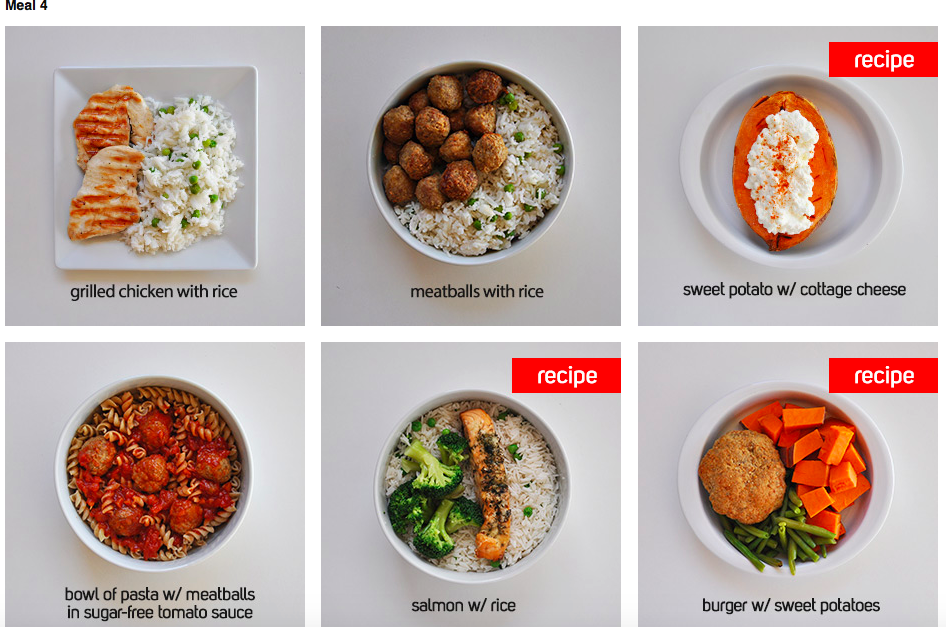 Ik zou zeggen: één van de beste fitness/voedings sites op het wereld wijde web! ENORME FAN hiero 🙂 Haha, hopelijk heb ik jullie ook een beetje enthousiast gemaakt!