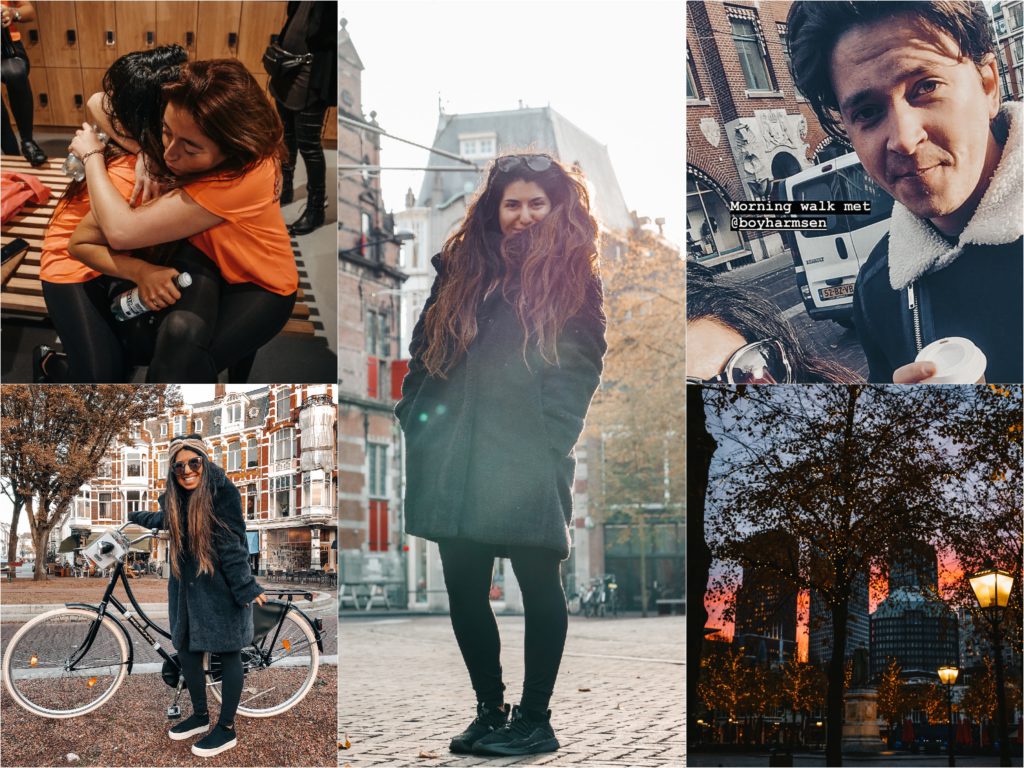 Zoals de titel al zegt, het is nog een paar dagen voor de lancering en dat betekent dat ik vooral achter mijn laptop tijd heb doorgebracht de afgelopen week. Maar, ik heb bewust geen morning walks geskipt en ook sociaal gedaan om niet he-le-maal scheel te worden van de laptop.
Je vraagt je misschien af wat het nou is dat 'wordt gelanceerd'. Het is een idee dat ik vorig jaar rondkom kerst kreeg en het hele jaar mee in mijn hoofd zat. In juli besloot ik het te 'maken' en in augustus waren de eerste stappen gezet.
Aanstaande woensdag lanceer ik het 'online product' op mijn site en ik kan je vertellen: ik kan niet wachten om het te delen!! Maar voor nu eerst, het foto dagboek van wat ik de afgelopen week heb uitgespookt.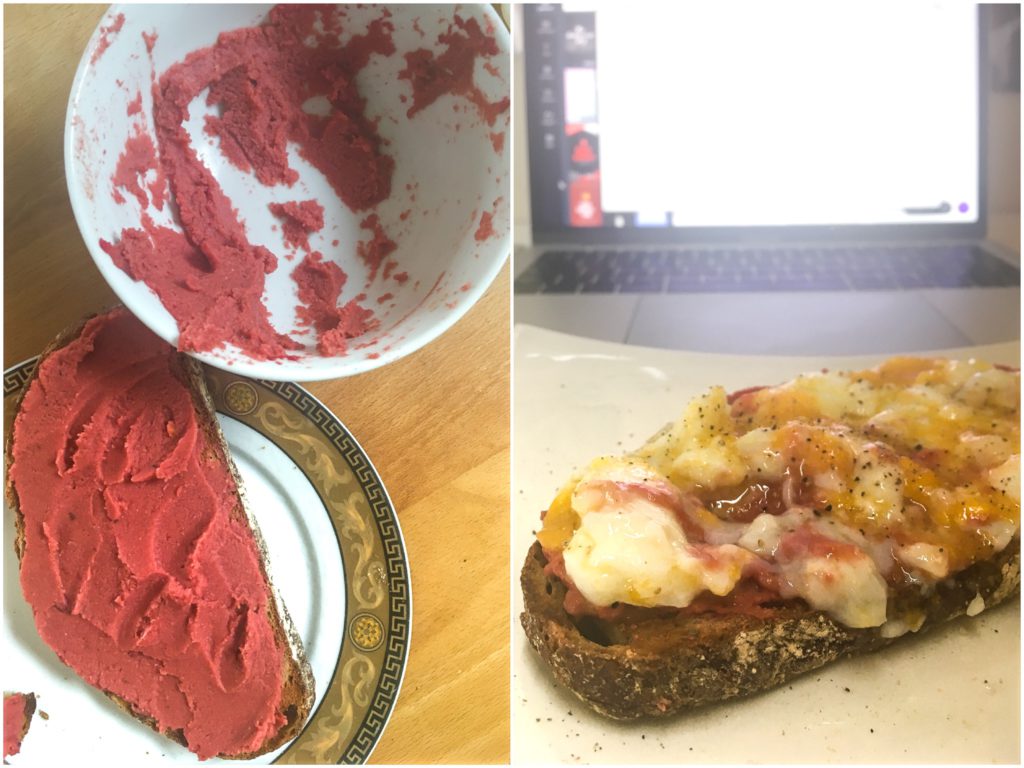 We beginnen met een heerlijk broodje rode bieten hummus (zie hier het recept!) met een zachtgekookt ei erbovenop. Hmm!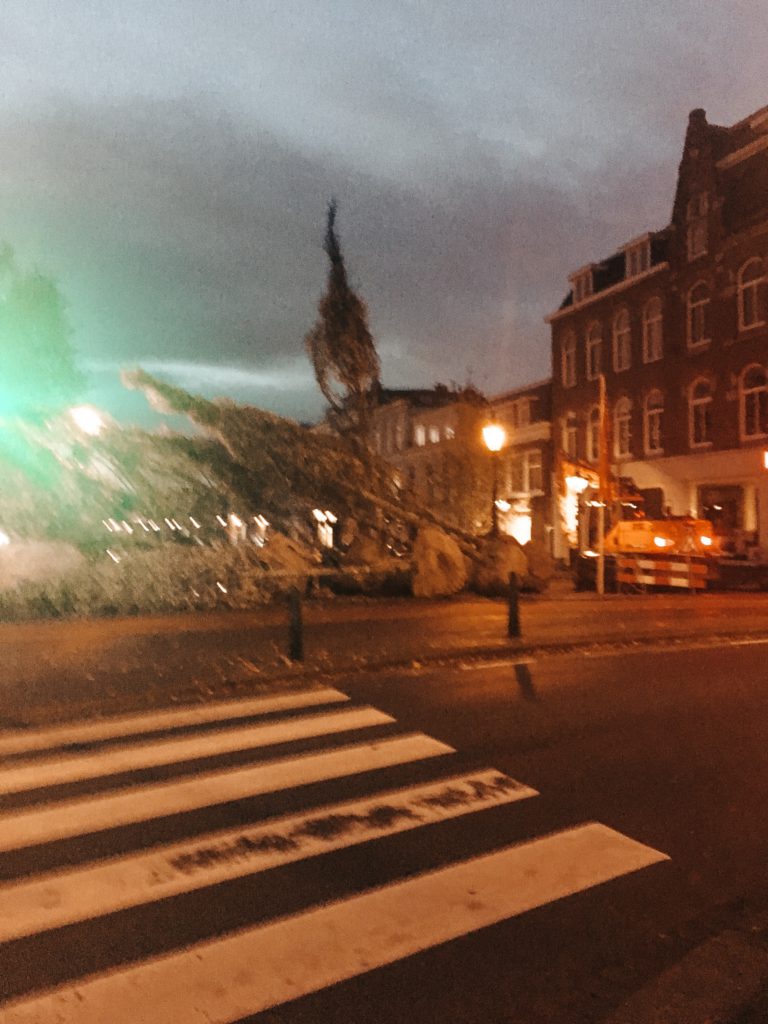 Heerlijke vroege ochtenden. Je ziet het misschien niet heel goed op de foto, maar ze waren op de vroege ochtend bomen aan het planten in een straat, dit zag er zo groots uit! Wow.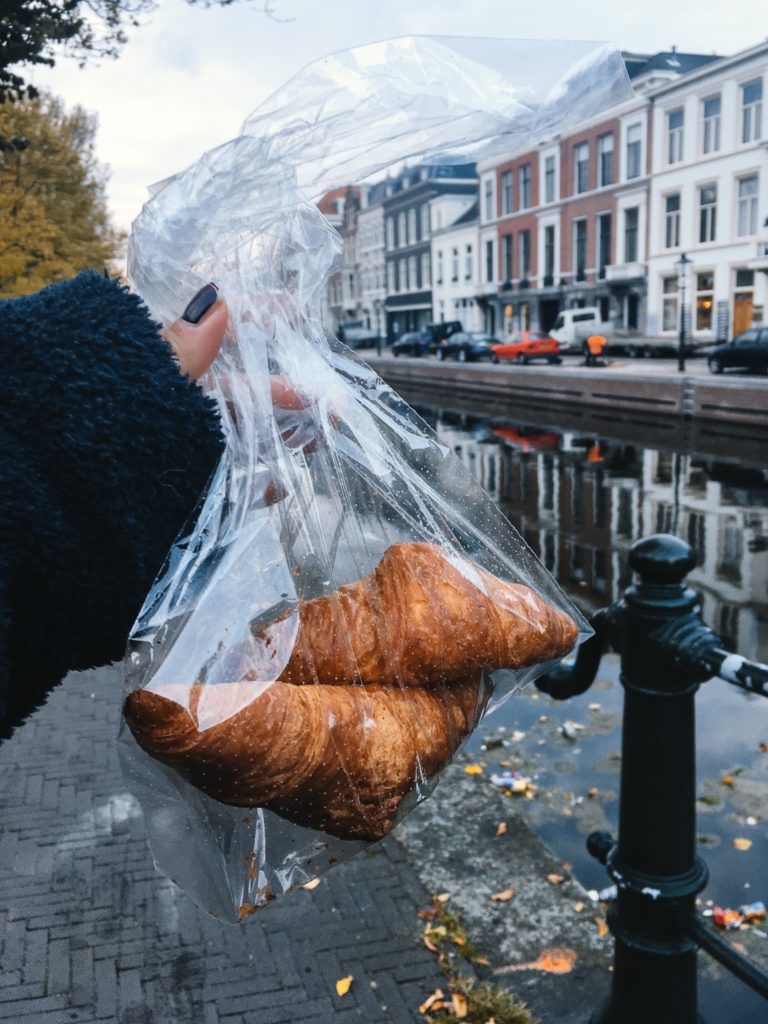 Op de terugweg haalde ik croissantjes voor Boy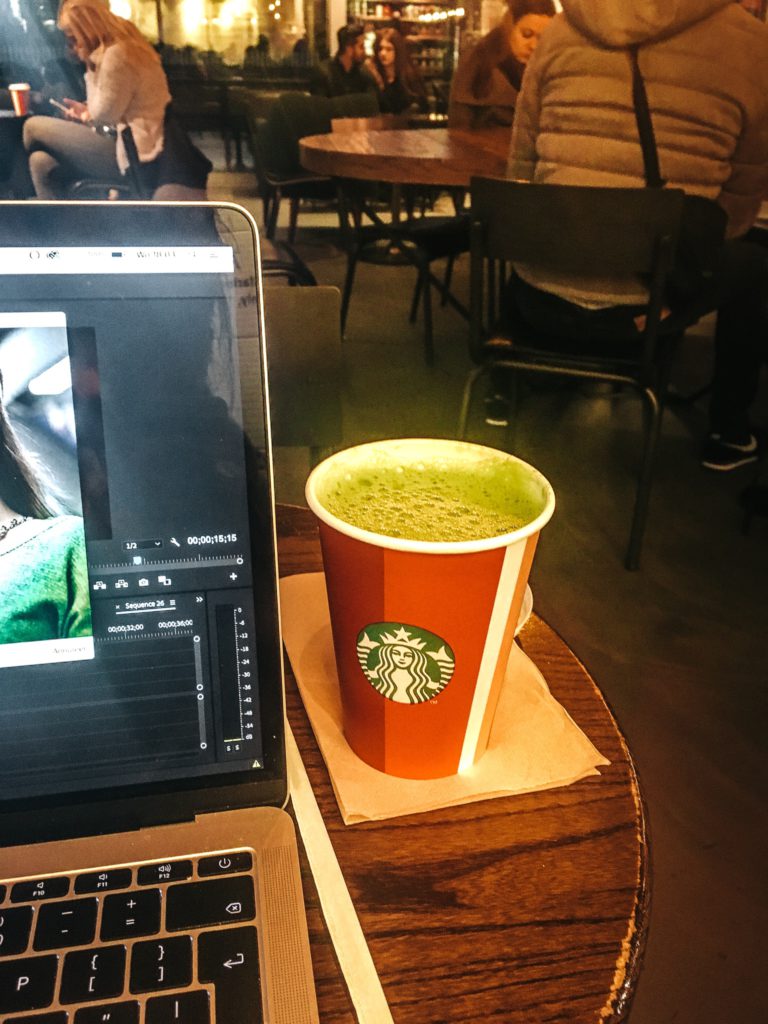 Werken in de Starbucks op Den Haag Centraal terwijl ik wacht op mijn trein. Ik bestelde een matcha latte met amandelmelk.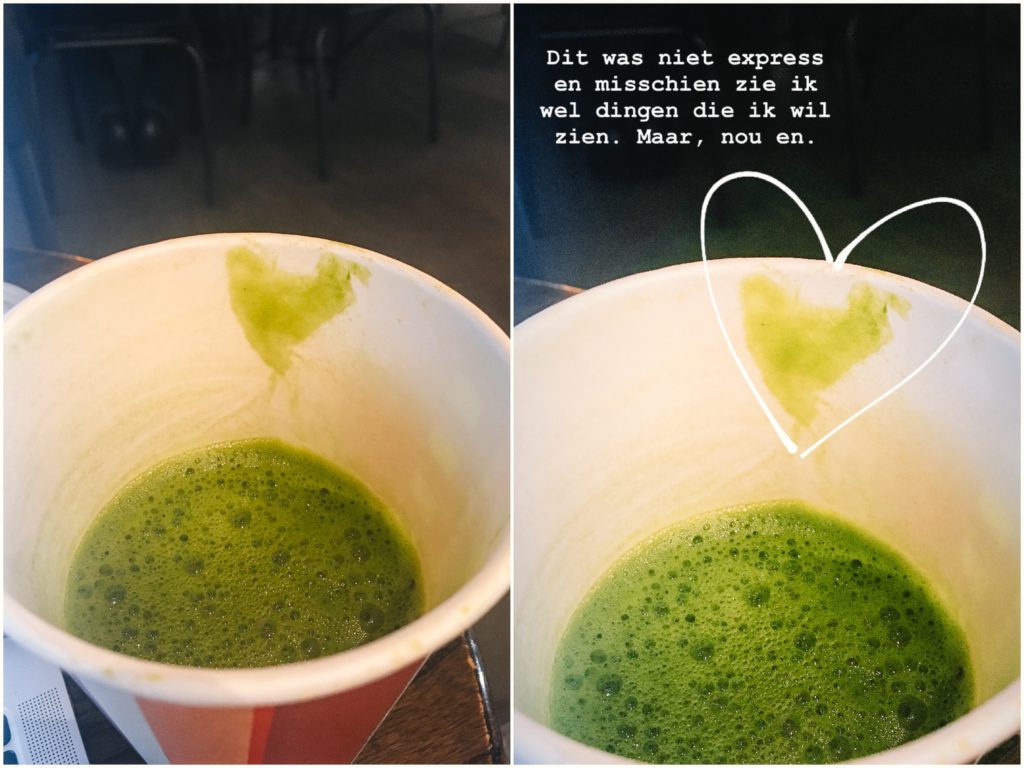 En ineens zag ik een hartje! Misschien ver gezocht, maar ik werd er helemaal blij van.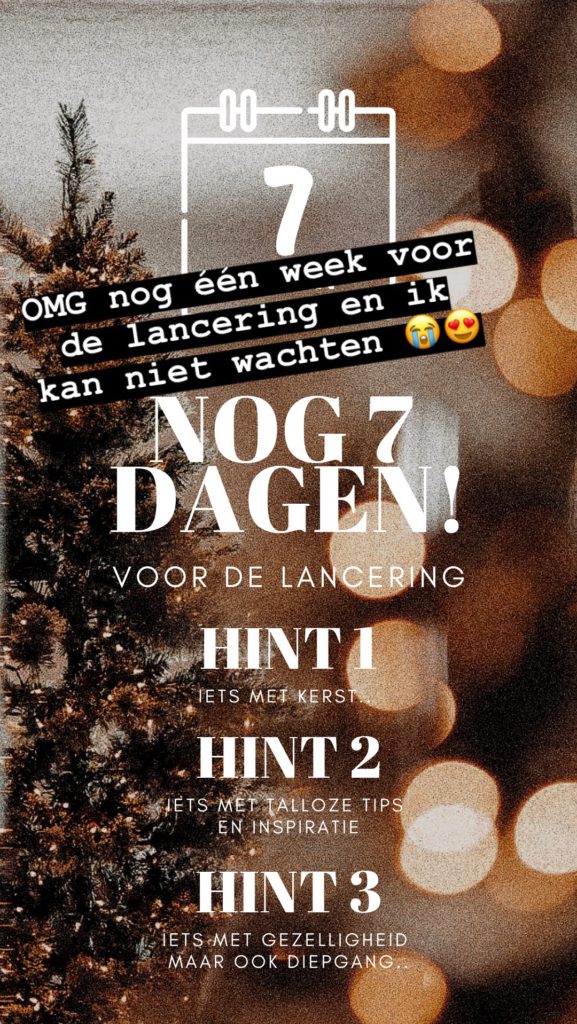 Het is bijna zover! Dit postte ik vorige week woensdag op Insta Story, inmiddels duurt het nog 3 dagen voor de lancering van een online kerstproduct – zo beschrijf ik het maar!
Ik kan werkelijk waar niet wachten en hoop zó dat het bevalt!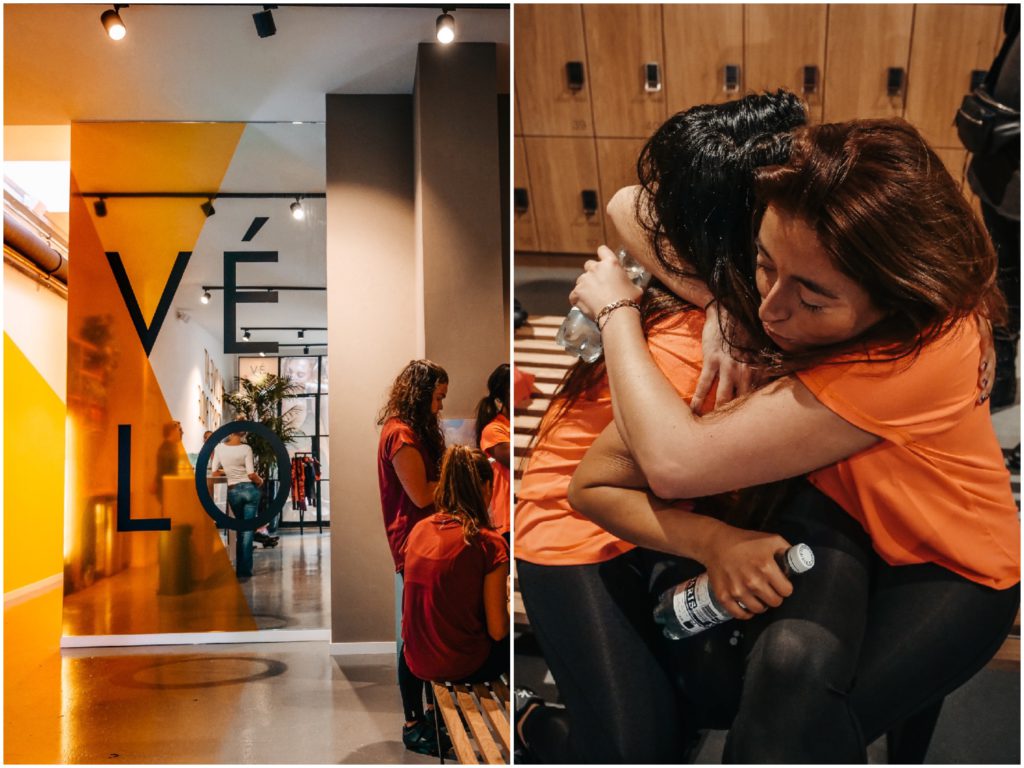 Tussendoor ben ik nog naar een event geweest in Amsterdam, de opening van Velo, geïnspireerd op SoulCycle uit Amerika. Mocht je geen idee hebben wat dit is: spinnen (fietsen) in het donker, bij kaarslicht, met heerlijke discotheek muziek op.
Het was enorm pittig, maar het was heerlijk! Het leuke is dat ik altijd andere blogger-instagram-vriendinnen tegen kom, zo ook hier: Vivian van thedailydutchy (Instagram).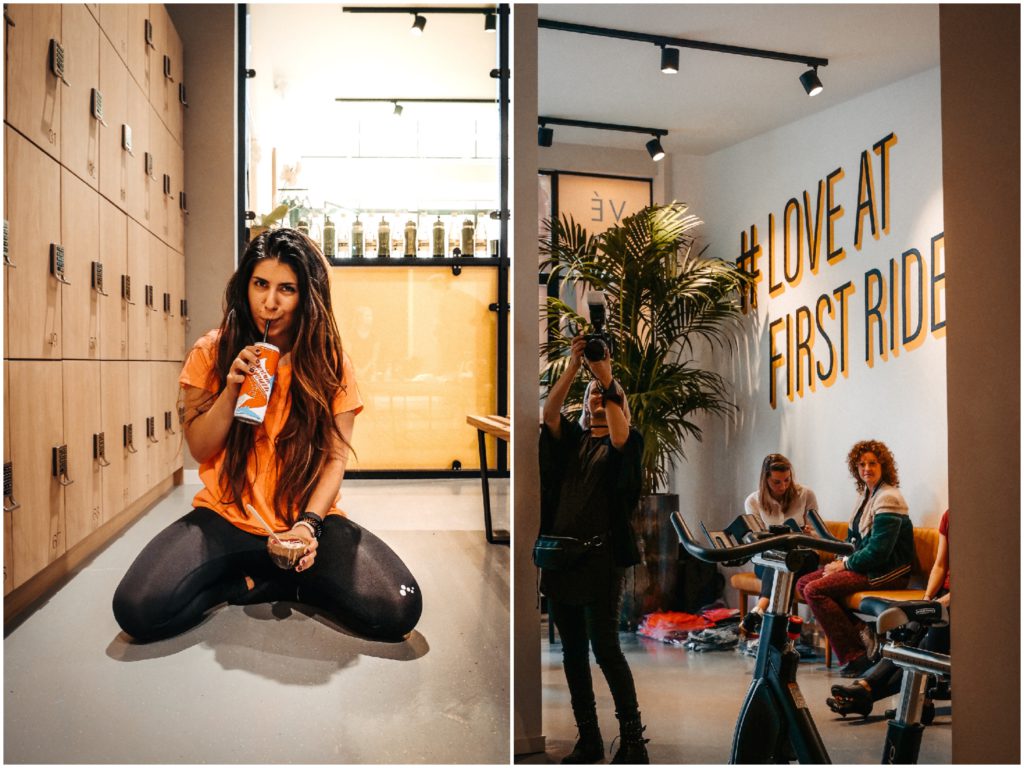 Na het spinnen kregen we een heerlijke smoothie bowl en kokoswater. Ik vond de verpakking van het kokoswater zo cool!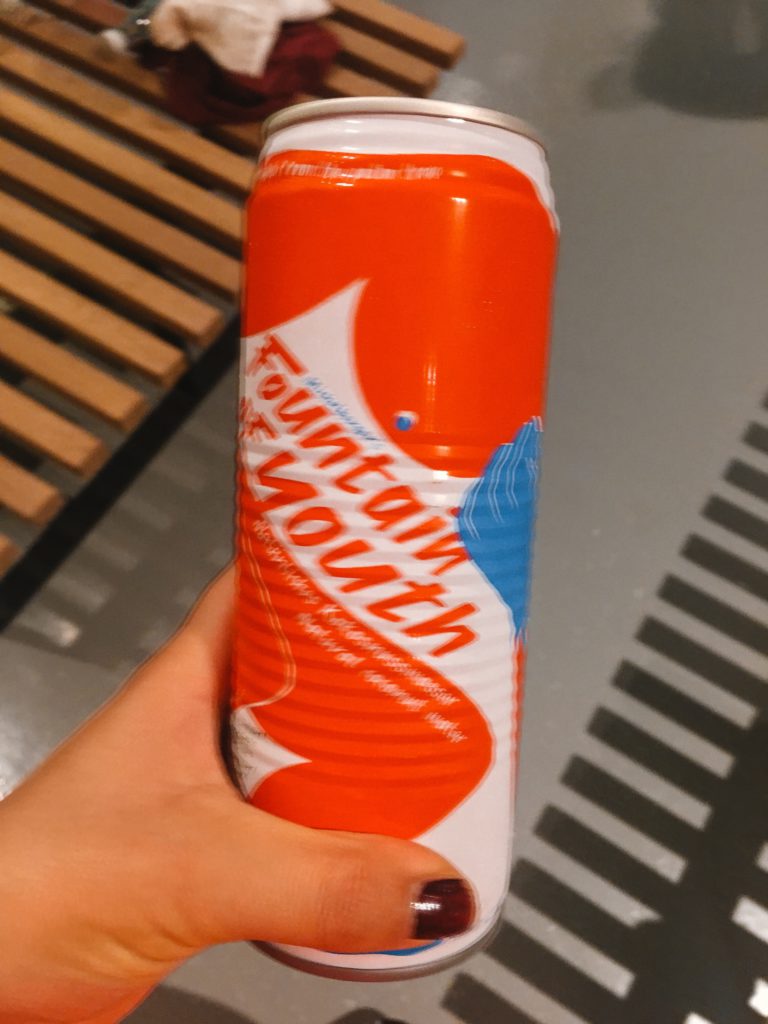 Het lijkt op een hippe energydrank, maar het is 100% kokoswater. Goede marketing dit, als je het mij vraagt.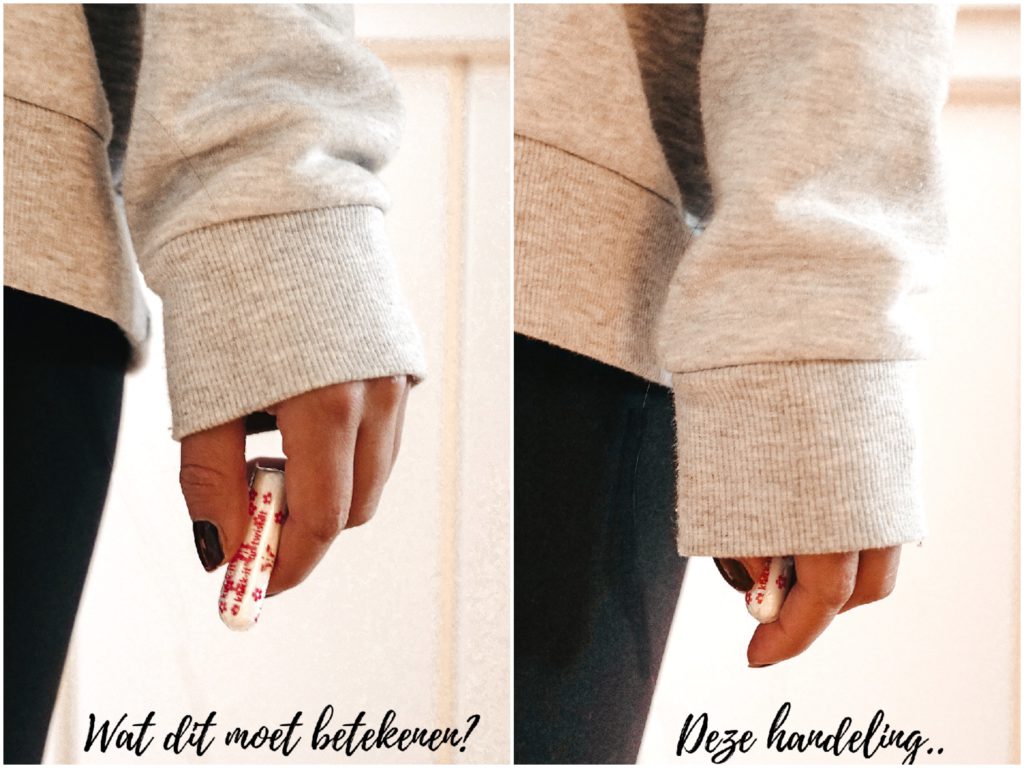 Deze handeling wilde ik graag bespreken in een artikel. Namelijk, de 'schaamte' of taboe of wat dan ook over ongesteldheid en alles wat erbij komt kijken; bloed, tampons, maandverband etc. Hoe toevallig dat ik op de dag van het Velo event een tampon uit mijn tas liet vallen en iedereen in de ruimte zag het. Ik had net een paar dagen geleden het artikel geschreven en ik voelde me zo relaxt, ik dacht alleen maar 'kijk, dit is dus precies waar ik over schreef en nu zelf de test moet ondergaan'. Ik maakte even af wat ik aan het doen was met mijn tas en liep daarna kalm naar de tampon toe, pakte hem op en stopte hem in de tas.
Dat klinkt zo simpel, maar ik had me 5 jaar geleden enorm geschaamd. Het artikel kun je hier teruglezen.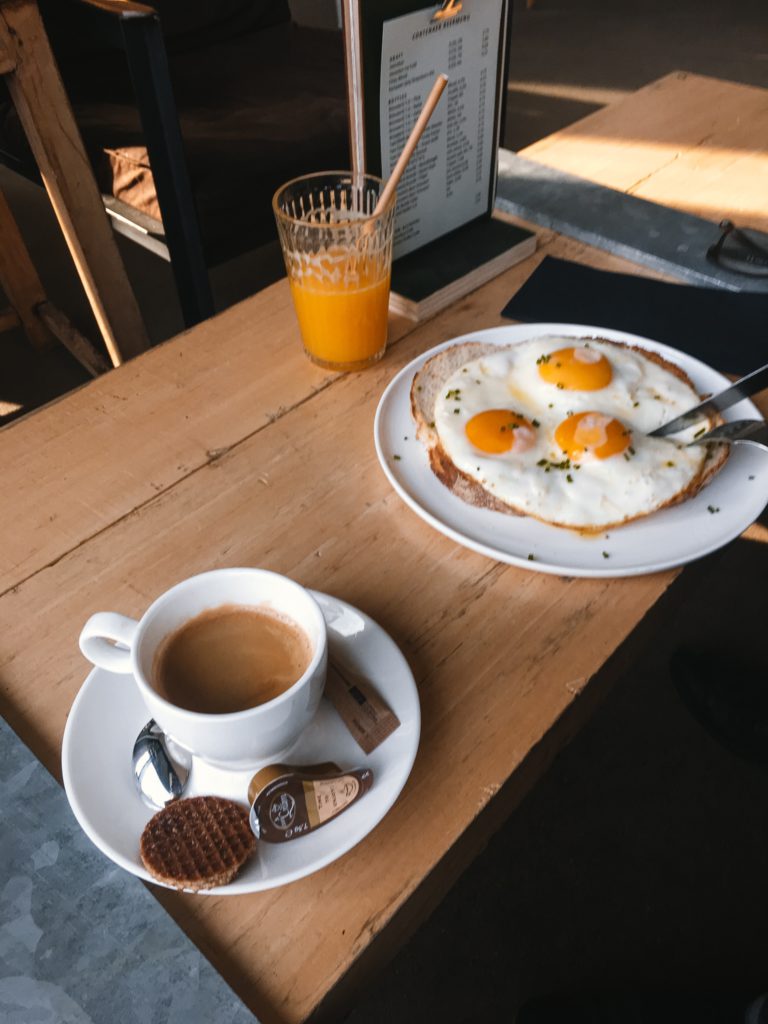 Bijpraten met mama in Den Haag!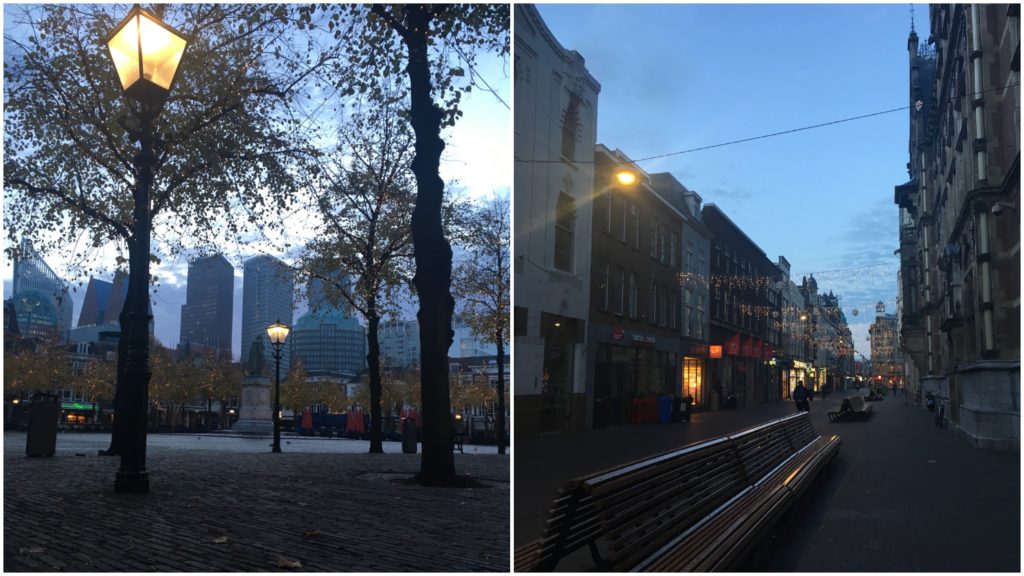 Hallo Den Haag, tijdens weer een heerlijke morning walk!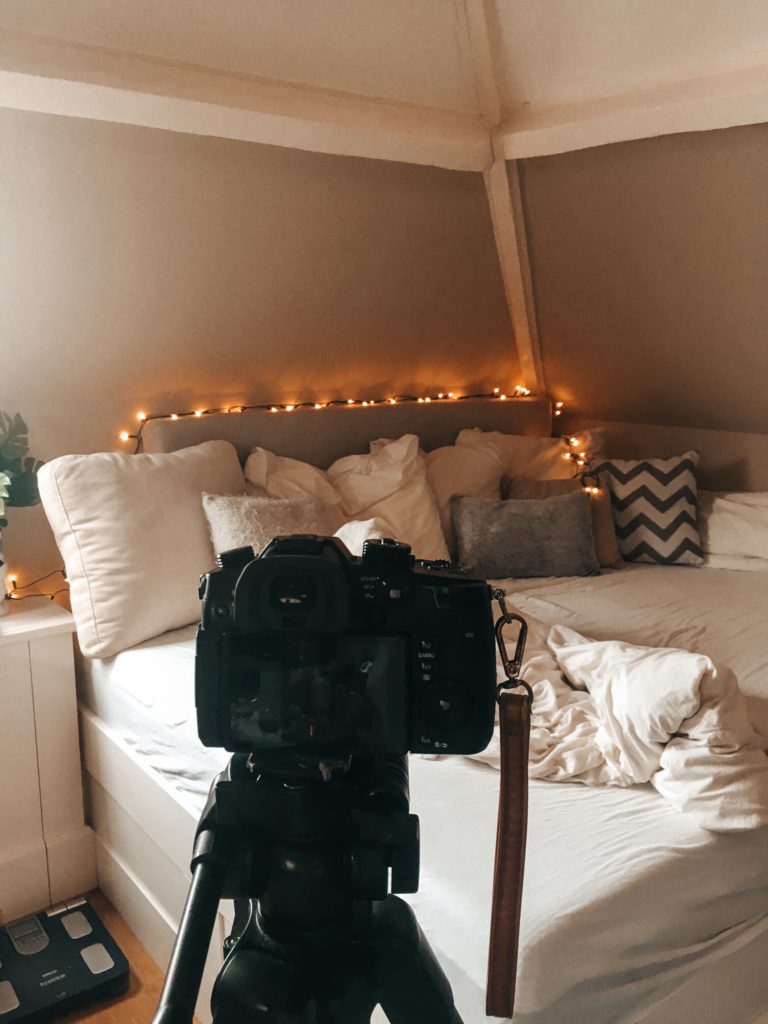 Ik dacht, laat ik een video opnemen zittend in bed; heerlijk! Ik beantwoord allemaal vragen die via Instagram aan me zijn gesteld, mocht je hem hebben gemist, hier kun je hem terug zien!
ZO BANG VOOR DE BEVALLING & IK VLOG AL STIEKEM 10 JAAR | Q&A | VLOG 90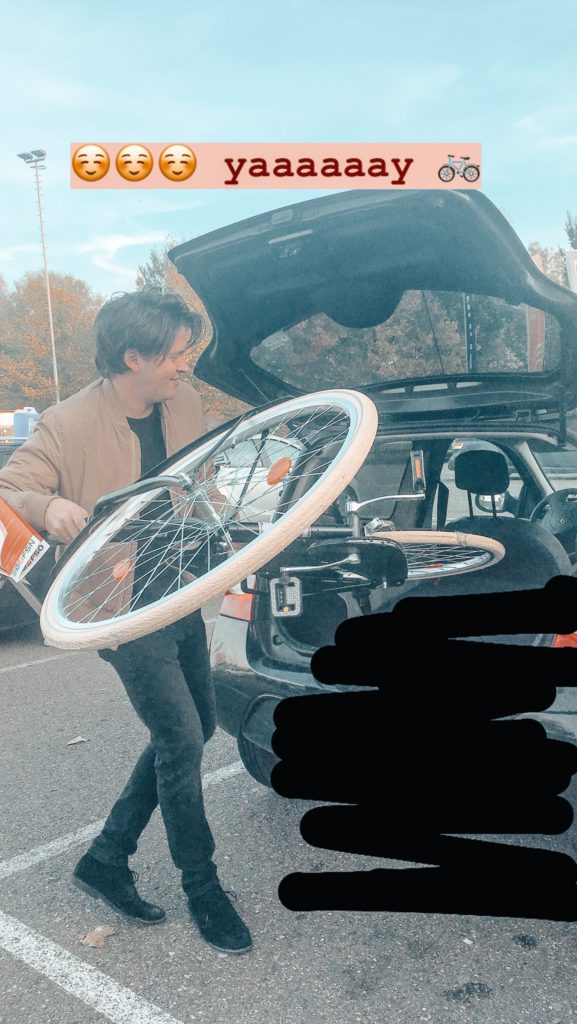 Van Boy kreeg ik voor mijn verjaardag een vliegticket van Los Angeles naar New York, voor de maand in Amerika. Ik was namelijk aan het twijfelen of ik een klein tripje richting New York zou maken. Uiteindelijk heb ik dat niet gedaan en kreeg ik in plaats daarvan een fiets! Véél fijner, hier heb ik wat aan! Mijn oude fiets kan bijna niet meer, de banden zijn constant lek (nu dus ook) en de kettingkast is één grote chaos tijdens het fietsen.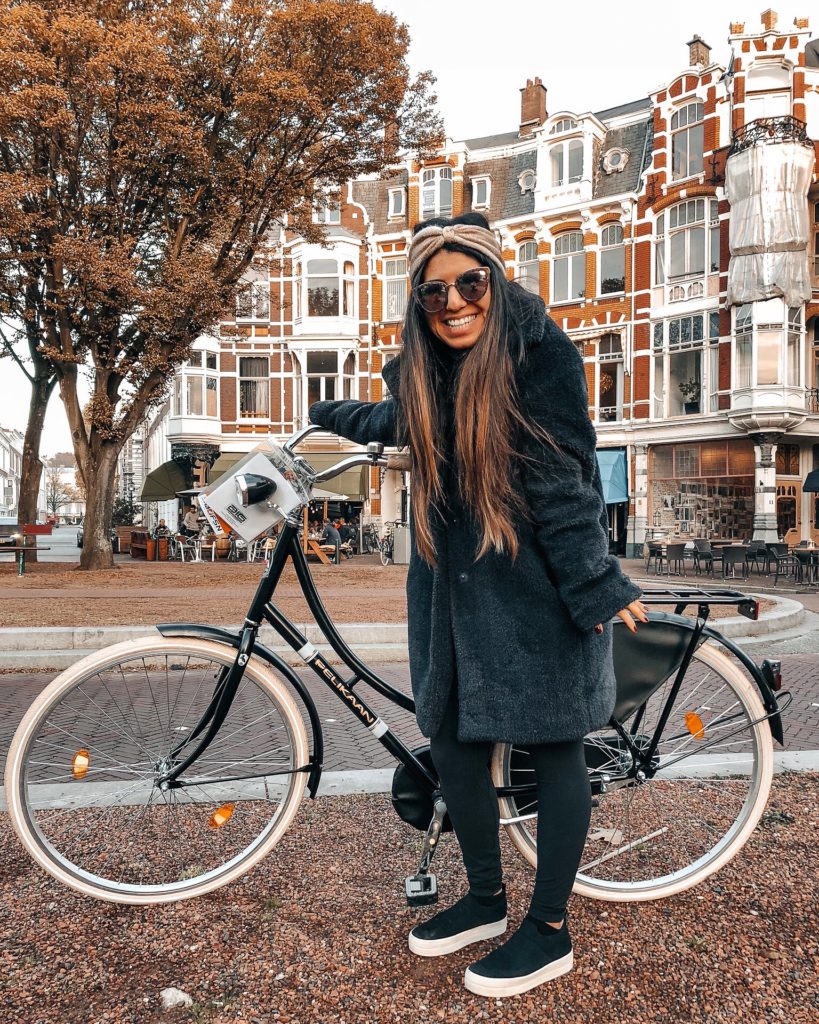 Kijk mij blij zijn met mijn fiets! Haha.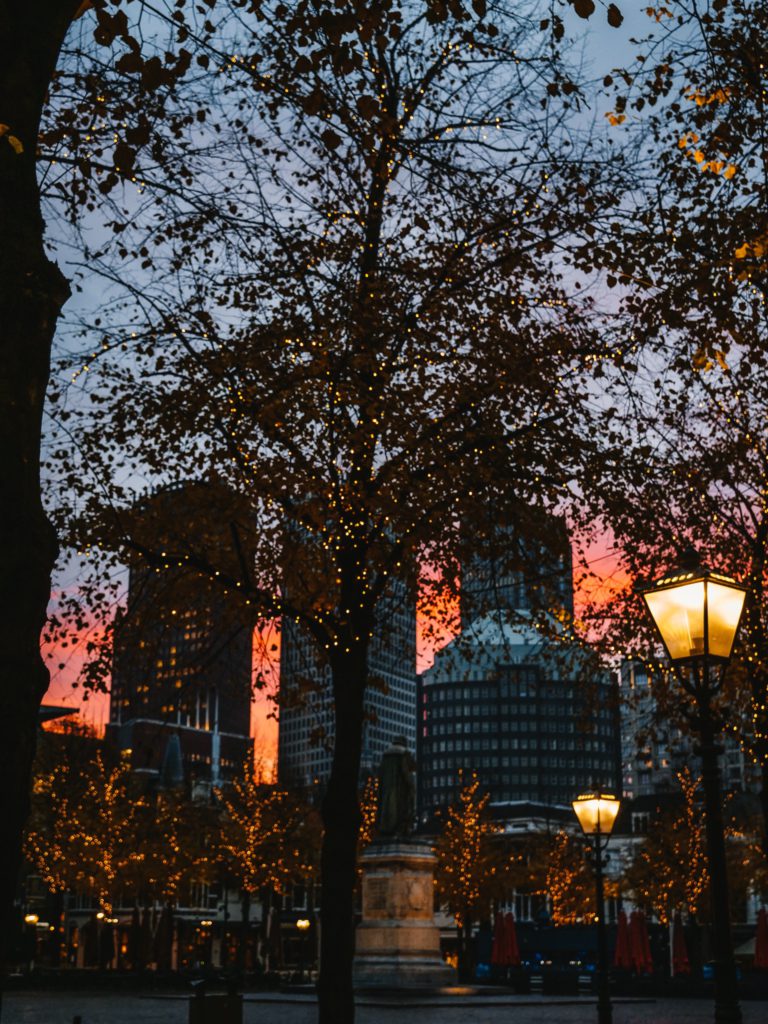 Wat een mooie ochtend is dit! Die kleuren!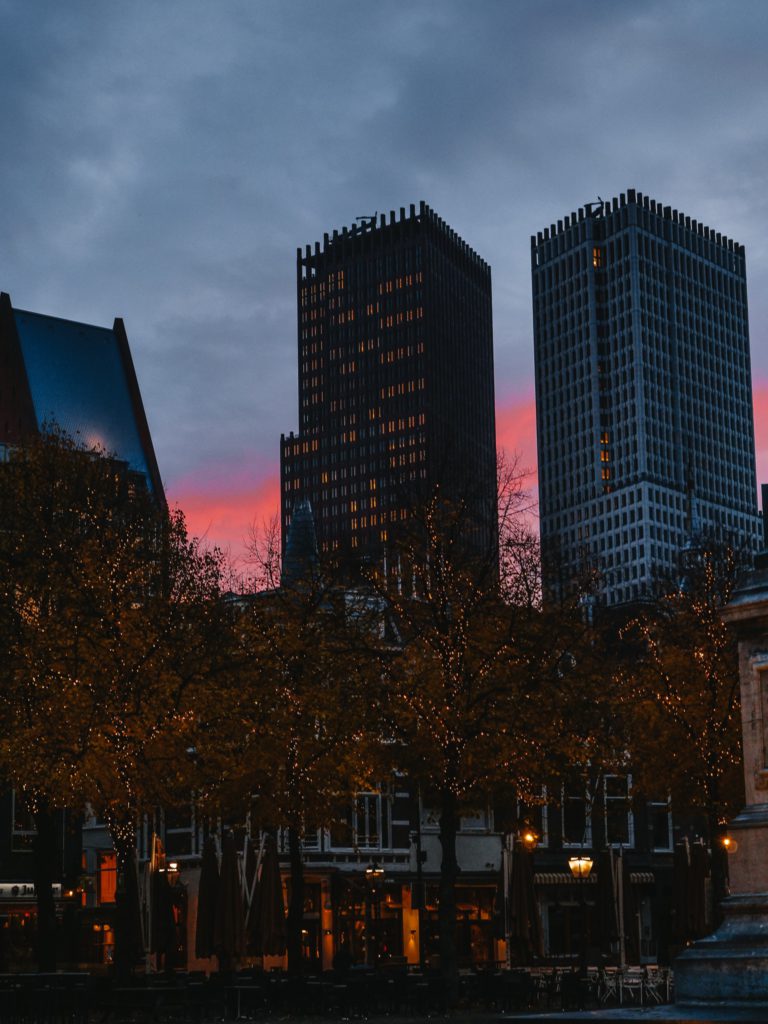 Dit is op het plein, in Den Haag.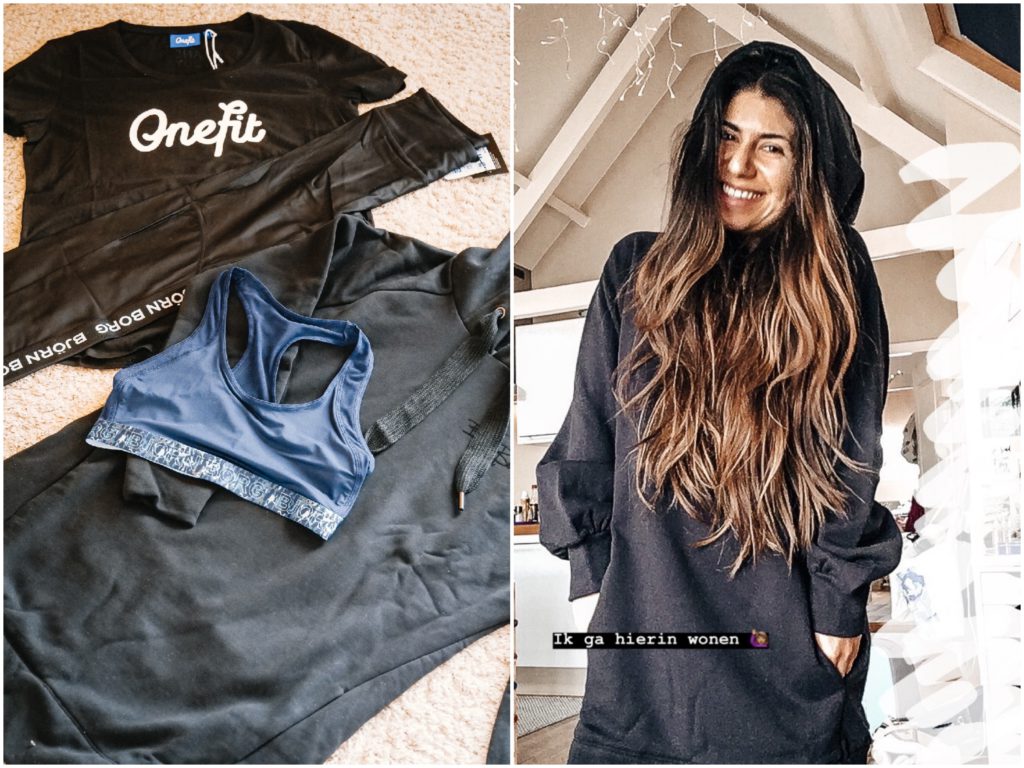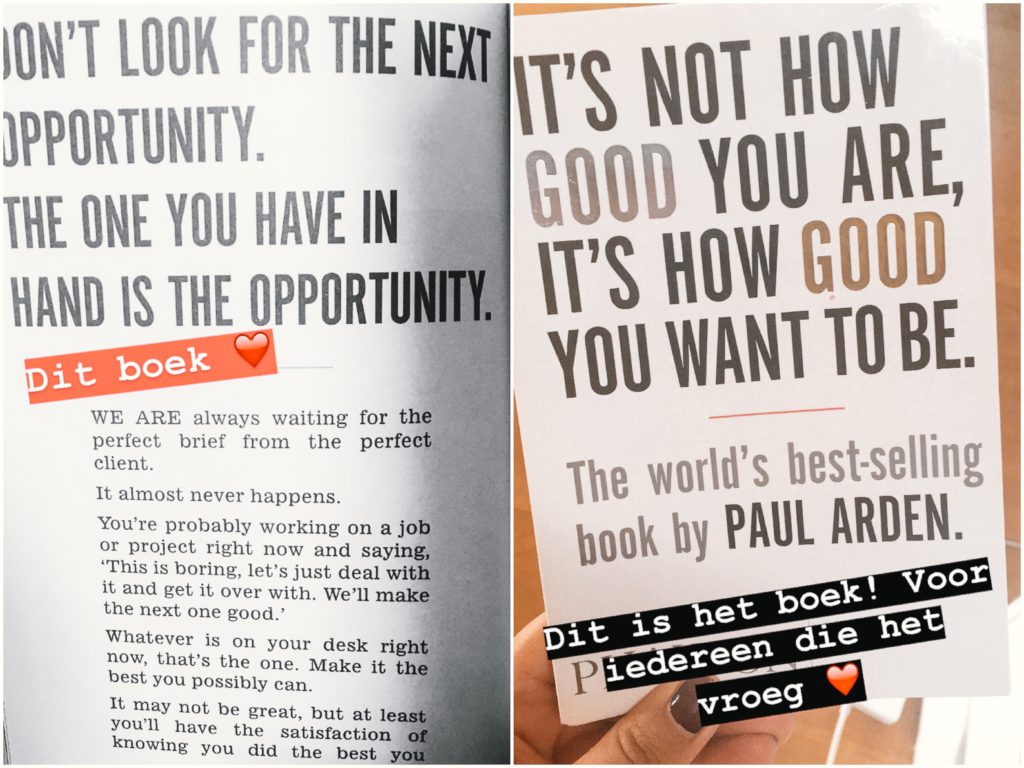 Dit boek heb ik al heel lang, maar ik pakte het er toevallig ineens bij en bladerde het door. Meteen weer inspirerend!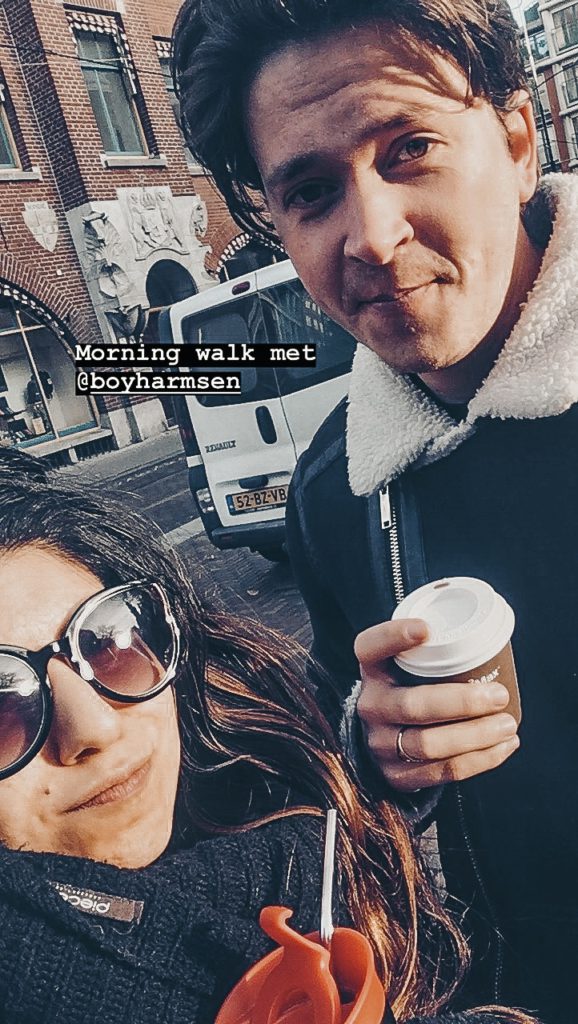 Samen met Boy een morning walk doen, allebei met een koffietje; gezellig!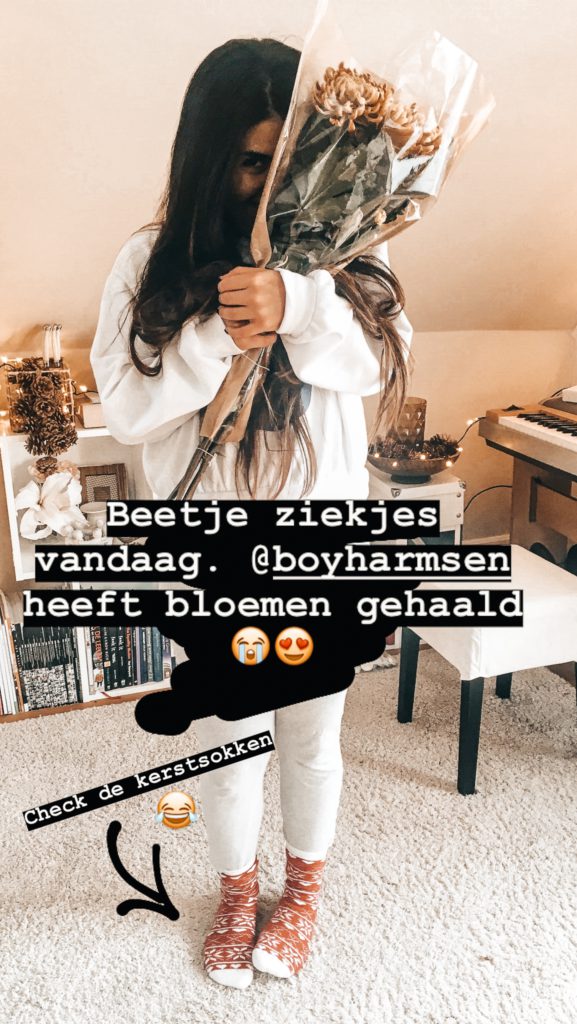 De tekst zegt het al, ik was best even ziekjes en Boy verraste me met bloemen! Zo lief!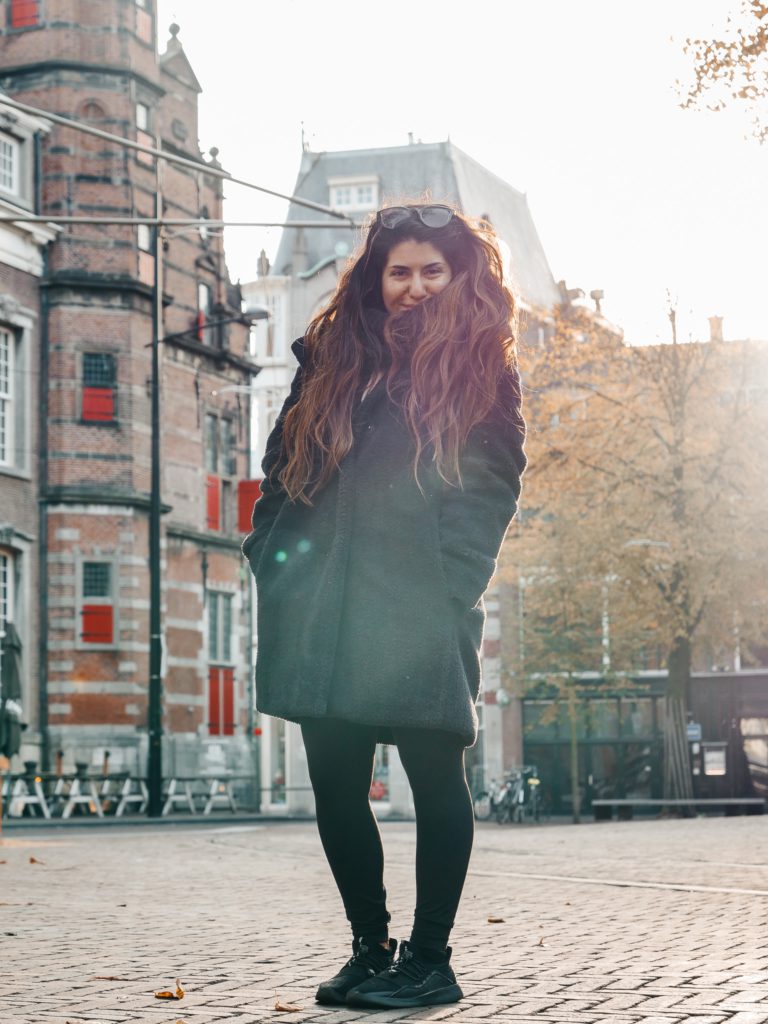 De week vloog echt voorbij en ik kan werkelijk niet wachten tot het woensdag is en ik eindelijk hetgeen kan lanceren waar ik zolang aan heb gewerkt! Duimen dat alles goed gaat, ik heb er zin in!
Heb een hele fijne zondag lieve mensen <3