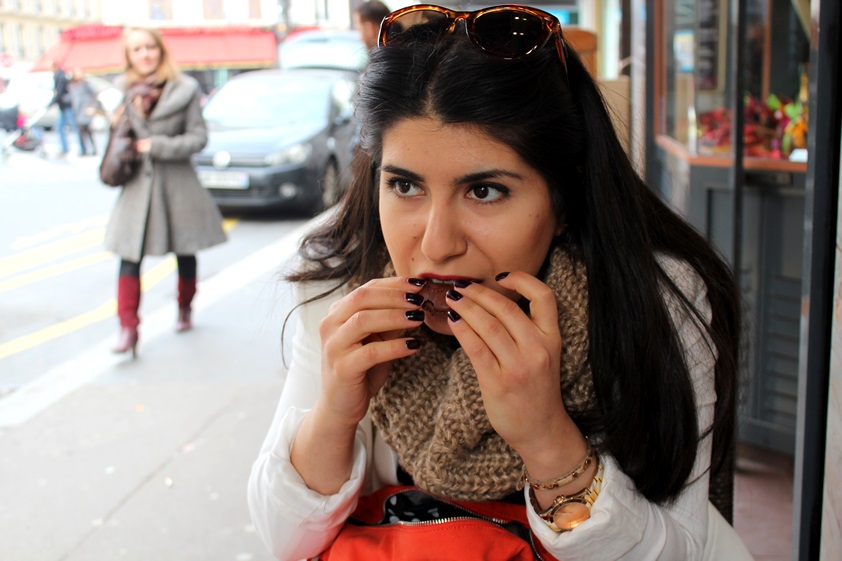 Voor zolang ik kan herinneren probeer ik af te vallen, een strakker lijf te krijgen en gewoon gezonder te worden. Nu is dat voor een groot gedeelte heel goed gelukt, alleen blijft die strijd in mijn hoofd altijd doorgaan, zo klinkt een gesprek in mijn hoofd:
"Ik heb trek, wat zal ik eens eten"
– "laat ik een pizza maken met kant-en-klare-bodem, supersimpel en snel"
"hm.. nee misschien toch een salade, die pizza is toch wat te veel"
– "maar je moet toch af en toe genieten, je hebt zo hard gesport de afgelopen week!"
"ja.. hmm.. maar misschien verpest ik zo alles als ik de pizza eet"
– "als je het niet eet dan heb je er de volgende keer weer trek in, je MAG af en toe wat anders houd je het niet vol"
"Oke, maar heb ik echt trek in een pizza?.. Nee eigenlijk niet"
– "Je praat het jezelf aan! Probeer nou eens los te laten!"
….
En ik moet je eerlijk zeggen, vaak lukt het heel goed om gewoon los te laten en te genieten van het eten. Alleen soms weet ik niet goed of ik 'los laat' om het 'loslaten zelf' of of ik écht trek heb in een pizza, taart, snoep.
Dan heb ik zo lang mijn best gedaan en ben ik bang dat er een moment komt dat ik zoveel trek heb in een stuk taart omdat ik dit zo lang niet meer heb gehad dat ik helemaal los ga en teveel eet. Dan lijkt het alsof ik zo'n moment wil voorkomen door vooraf af en toe taart te eten terwijl ik er eigenlijk niet heel veel trek in heb maar puur om mezelf te bewijzen dat "het best wel af en toe mag".
Zonde, toch? Ik zou veel beter af zijn door op mijn honger/trek gevoel af te gaan.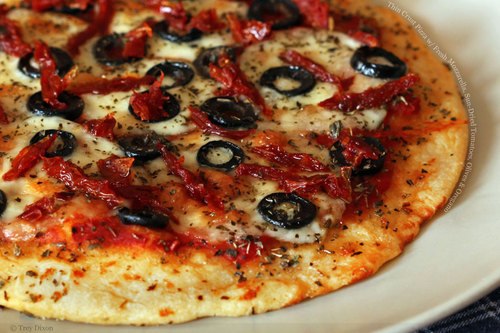 Ik heb al zoveel geprobeerd met "1 keer in de week 1 maaltijd die niet heel gezond is" of "3 dagen in de maand mag ik wat ongezonds eten". Maar dit soort afspraken werken niet, dan ben ik júíst in mijn hoofd bezig met de afspraak; "Ojee, ik heb al 2 dagen in deze maand vervuld met ongezond eten, ik mag er nog maar 1.. "
Hoe verder?
Ik leg me erbij neer dat de innerlijke strijd er altijd zal zijn. Het kan niet anders als je in je leven flink bent afgevallen en dit wilt behouden, je kunt het niet voorgoed loslaten en doorgaan. Dit heb ik geprobeerd, maar ik merkte al gauw dat ik aankwam in gewicht. Ik ben natuurlijk niet voor niets een stuk zwaarder geweest, ik hou van eten en ook van veel eten.
Afvallen, fit worden, strakker worden, gezond eten. Het zijn allemaal manieren van leven. Het is niet zoals stoppen met roken: je stopt met de sigaretten en hopelijk hoef je er na een tijd niet eens meer over na te denken.
Met eten ligt dat anders, je moet wel eten, anders ga je dood. Je eet elke dag, om de paar uur. Dat betekent dat je elke dag, een aantal keren per dag, opnieuw, de "juiste" keuzes moet maken. En dat is soms heel vermoeiend.
Als je overgewicht hebt en je wilt zo graag afvallen, kun je niet een aantal momenten per dag 'loslaten' en even geen gezonde keuzes maken. Je moet je verstand erbij houden. Na een tijd zul je wel merken dat het grotendeels vanzelf gaat, maar écht loslaten, dat heb ik maar zelden gezien bij mensen die enorm veel zijn afgevallen.
Ik ben heel blij dat ik op dit punt ben met mijn gewicht, maar ik ben nog niet klaar. De focus ligt tegenwoordig niet meer op mijn gewicht maar echt op een fitter lijf. En om dit te bereiken zal ik nieuwe, andere, doelen moeten stellen en mezelf moeten blijven uitdagen. Best leuk, eigenlijk!