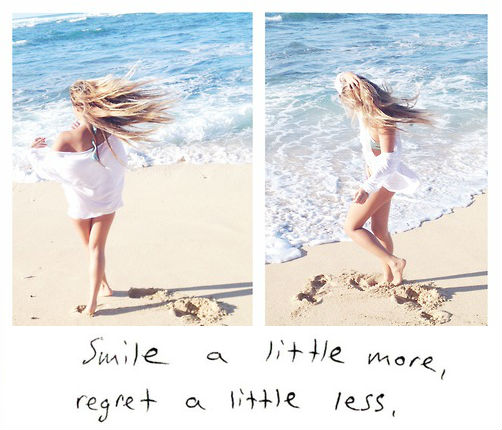 Bewust omgaan met voeding is natuurlijk al een belangrijke manier om goed voor jezelf te zorgen en deels jezelf te ontwikkelen (welke voeding past goed bij me? Hoe reageer ik op deze leefstijlveranderingen?). Maar ik geloof dat je nooit klaar bent met ontwikkelen, er is altijd wat nieuws te leren.
Als je nog op school zit, moet je steeds nieuwe dingen leren en onthouden, het voelt op dat moment gedwongen en vaak niet leuk (proefwerk, tentamens, toesten). Als je klaar bent met school kun je het gevoel hebben van opluchting; nooit meer hoeven leren! Nooit meer? Ontwikkel je dan niet meer verder? Natuurlijk wel, maar dan ligt de bal bij jou! Het is nu aan jou om te kiezen hoe je je verder gaat ontwikkelen. Daag je jezelf uit? Laat je het op je af komen?
Ik zou zeggen:
Daag jezelf uit! Waarom niet? Probeer wat nieuws! Ga eens buiten je comfortzone!
Ontbijt! Ja, elke dag.
Als je niet elke ochtend ontbijt, maak er dan een nieuwe gewoonte van. Je hoeft echt geen droog brood of muesli naar binnen te werken. Ontdek je perfecte ontbijt met dit artikel 🙂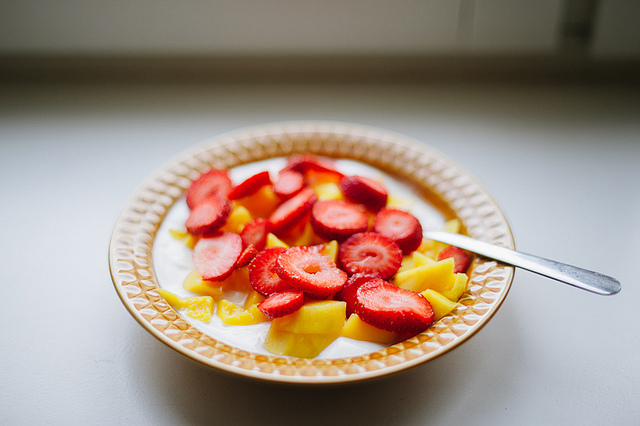 Neem elke dag de tijd om iets voor jezelf te doen.
Nee, dat is niet egoïstisch en voel je vooral niet schuldig (wij vrouwen hebben dit heel snel). Lees wat voor de lol, zet een kop thee en relax! Of ga in bad, pak een terrasje, zet je favoriete muziek op en dans! Het is jouw leven en het zou zonde zijn als je alles alleen maar voor anderen deed (werken, koken, schoonmaken, "gezellig doen" etc.)
Verander je inrichting
Soms kan het al een nieuw gevoel geven als je alleen al je bank verplaatst. Kijk eens goed naar de ruimte (slaapkamer, woonkamer, wat jij maar wilt). Hoe zou je deze anders, maar toch weer goed benut, kunnen inrichten met dezelfde meubels? Of misschien met wat extra kussens, tafeltjes, lampjes, plantjes toch weer anders en nieuw maken? Verander is af en toe goed. Het geeft wat "frisheid" in je leven. Nieuw perspectief.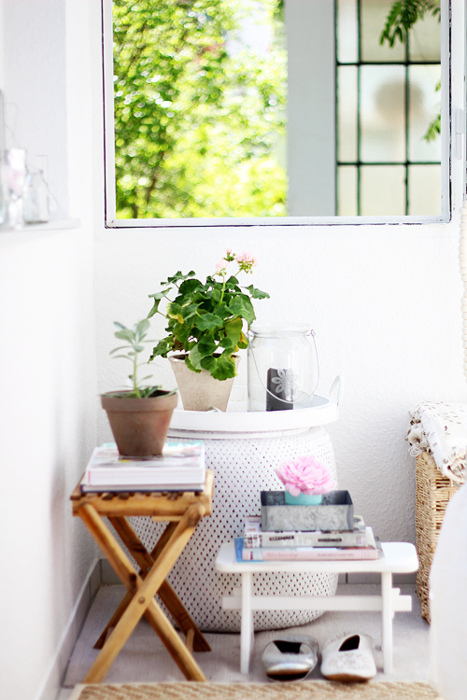 Herorganiseer je kledingkast
Neem hier de tijd voor. Je zult misschien wel kledingstukken tegenkomen die je helemaal was vergeten! Leuk om de eerst volgende werk/school dag te dragen!
Geef een spontaan cadeautje aan een bekende
Dit kan iets heel simpels zijn; een reep chocolade, zelfgemaakte koekjes, een mooie geurkaars etc. Soms ben je aan het winkelen en zie je een geweldig koopje.. Koop er twee! En geef er een weg! 🙂 Het kan zelfs heel leuk zijn om het anoniem te geven!
Herinner jezelf om te genieten van de kleine dingen
Nieuwe smaak koffie, zachte sokken, de trein die op tijd rijdt, geen file etc. Als je er eenmaal op gaat letten, is er zóveel om van te genieten.
Geef anderen complimenten
Alléén als je het meent natuurlijk. Maar als je iets mooi vind aan de ander, zeg het ze!
Onderschat jezelf niet, en spreek ook niet negatief over jezelf
Waarom zou je? Je doet er niemand goed mee en vooral niet jezelf.
Geniet van je eigen lichaam en zorg er goed voor
Je hebt maar één lichaam en je zult er de rest van je leven mee moeten doen. Dus geniet ervan, bekritiseer jezelf niet telkens. Je lichaam is wonderbaarlijk, dat het jou dag en nacht in leven houdt alleen al! Zonder dat je er iets voor hoeft te doen. Zorg dus goed voor je lichaam.