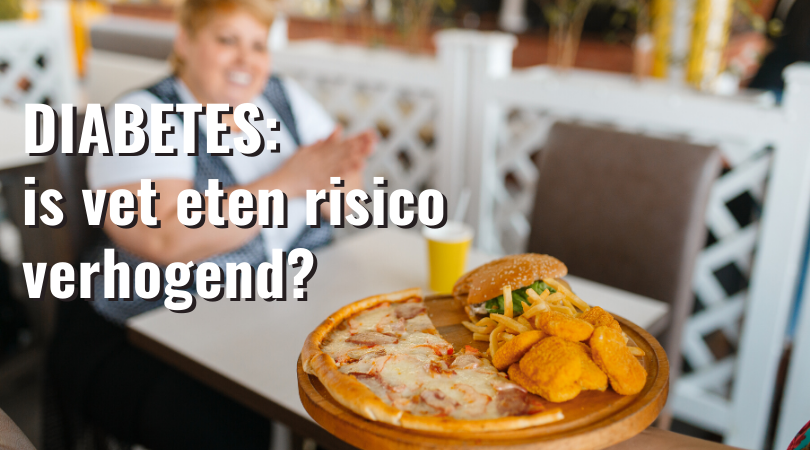 Diabetes en voeding gaan hand in hand, je moet bezig zijn met je voeding als je diabetes hebt. Er is echter wel een belangrijk verschil die niet in de titel naar voren komt en dat is dat ik het hierbij heb over diabetes type 2 – de variant die niet aangeboren is maar die je krijgt vanwege onder andere je leefstijl.
Dus hoewel je voeding en leefstijl van invloed zijn op het krijgen van diabetes type 2, vragen sommigen zich af of ze nu op hun vetinname moeten letten?
In dit artikel ga ik hier kort maar krachtig op in!
Voedingspatroon hoog in calorieën
Jouw risico op het eventueel krijgen van diabetes type 2 wordt beïnvloed door verschillende factoren, waaronder je voeding, hoeveel je weegt en zelfs je genen. De voedingskeuzes die je maakt kunnen het risico significant verlagen of juist verhogen. Daarom is het belangrijk om te weten welke voedingskeuzes welke effecten hebben als er in je familie meerdere mensen zijn die diabetes type 2 hebben (gehad).
Het is bekend dat een voedingspatroon dat hoog is in calorieën overgewicht stimuleert, maar niet alleen dat, het stimuleert ook:
insuline resistentie
deregulatie van je suikerspiegel
Beide verhogen het risico op diabetes type 2 (1).
Vet bevat veel calorieën
Logischerwijs denken mensen dan meteen aan een vettig voedingspatroon. Vet bevat namelijk 9 kcal per gram in tegenstelling tot koolhydraten en eiwitten die 4 kcal per gram bevatten. Dus met vetten verhoog je je calorie inname veel sneller. Het is dus logisch dat de gedachte gaat naar een vetarm voedingspatroon om het risico op het ontwikkelen van diabetes type 2 zo laag mogelijk te houden.
Echter, blijkt uit onderzoek dat de kwaliteit van je gehele voedingspatroon veel meer invloed heeft op de preventie van diabetes type 2 dan hoeveel je van één macronutriënt (lees: vet) eet.
Voedingswaarde is belangrijker
Als voorbeeld: onderzoek laat zien dat mensen die veel geraffineerde koolhydraten eten (wit brood, witte pasta, etc.) met een enorm lage voedingswaarde gepaard met bewerkt vlees en toegevoegd suiker eten, significant een hoger risico hebben op het ontwikkelen van diabetes type 2. Terwijl het eten van groente, fruit, volkoren granen en gezonde vetten zoals olijfolie je juist beschermen tegen diabetes type 2 (2).
Ook hier, net zoals altijd, geldt dat de kwaliteit van je gehele voedingspatroon belangrijker is dan de focus leggen op één ding binnen dat voedingspatroon.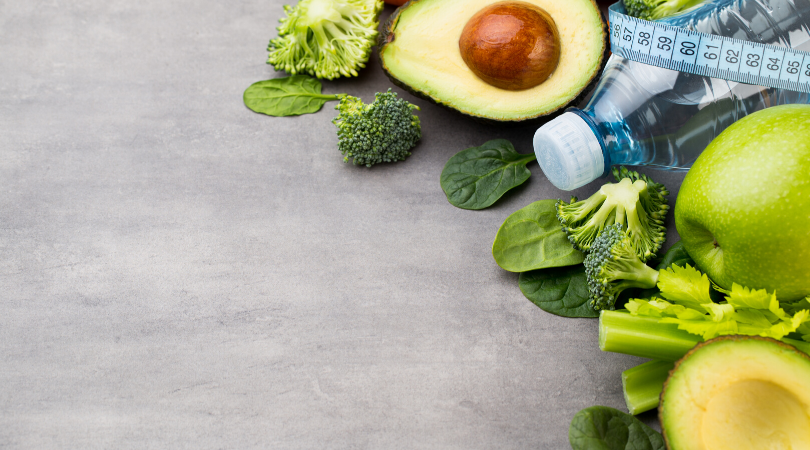 Vet en cholesterol zijn niet de boosdoeners
Uit een onderzoek uit 2019 (2139 deelnemers) blijkt dat noch dierlijk vet noch plantaardig vet significant geassocieerd wordt met het ontwikkelen van diabetes (3). Ook is er geen hard bewijs dat voedingspatronen die hoger zijn in cholesterolgehalte van voedingsmiddelen zoals eieren en volvet zuivel het risico op diabetes significant verhogen (3).
Dit is belangrijk om te weten, omdat er vaak (onterecht) wordt gekeken naar vet en cholesterol uit eieren en zuivel terwijl er een scala aan andere voedingsmiddelen bestaan en gegeten worden die veel meer risico's voor je gezondheid met zich meebrengen. Zoals bewerkte voedingsmiddelen, geraffineerde koolhydraten, kleurstoffen, zoetstoffen, toegevoegd suiker en meer.
Dus in plaats van het volgen van een voedingspatroon met zo min mogelijk vet, is het een beter idee om je te focussen op het verbeteren van de kwaliteit van de voeding die je eet over het algemeen. De beste manier om diabetes type 2 zoveel mogelijk te vermijden is om een voedingspatroon te creëeren voor jezelf met een hoge voedingswaarde: dat betekent vitamines, mineralen, antioxidanten, vezels, eiwitten en gezonde vetten!
Heb je vragen over voeding en diabetes? Of ben je benieuwd naar iets anders? Laat het dan gerust weten in de comments!