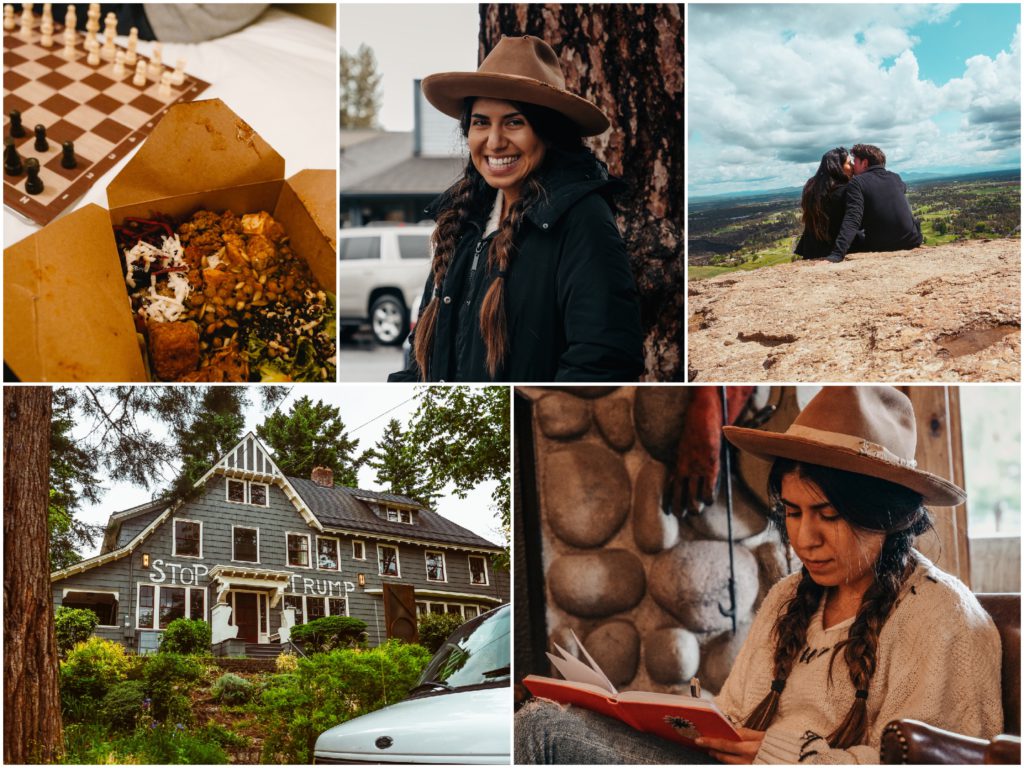 Weer een week vol avontuur en bijzondere momenten hier aan de andere kant van de wereld. De laatste dagen in de staat Oregon voor we vertrekken naar Californië (Los Angeles). We reden vanuit White Salmon (Washington) naar Portland (Oregon) voor een stad-ervaring van een paar dagen en vervolgens door naar het dorpje Bend om te hiken.
Ze zeggen zeker niet voor niets "Keep Portland Weird" want dat hebben we gemerkt! En de hike in de omgeving van Bend.. bibber!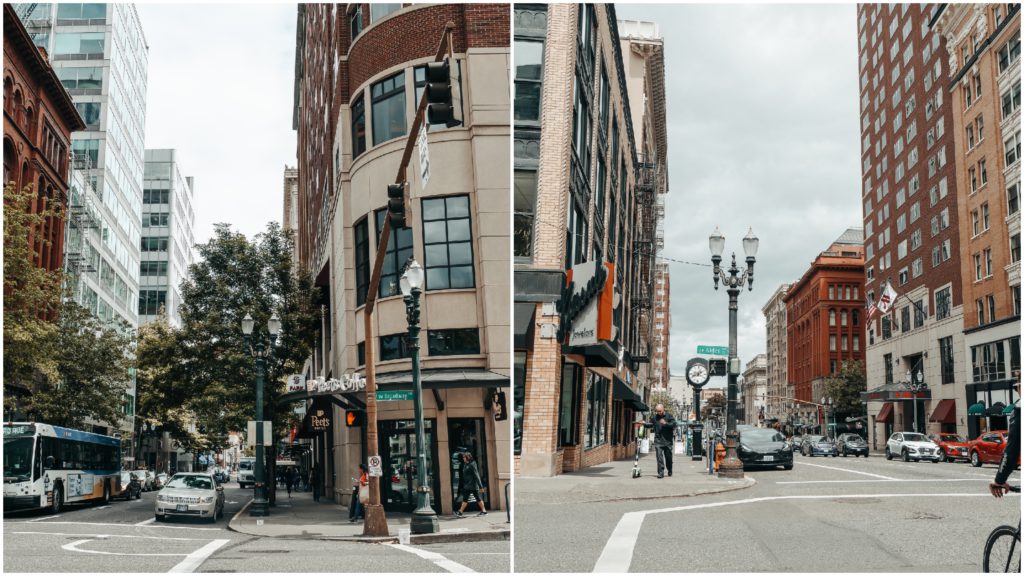 Na flink wat natuur zijn we aangekomen in de stad! Hallo Portland! We waren verbaasd over HOE RUSTIG de hele stad is. We vroegen aan het personeel in het hotel waar we verbleven of dit normaal was – "Ja" zeiden ze. Niets vergeleken met Amsterdam, San Francisco, Los Angeles of andere steden qua drukte.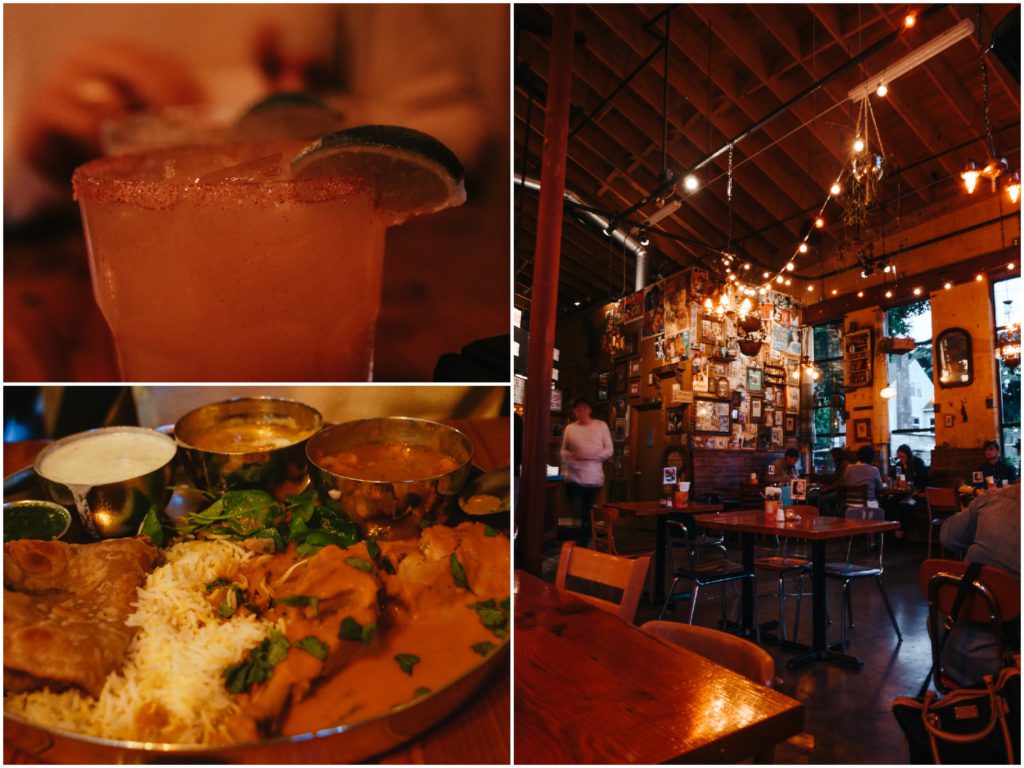 De eerste avond in Portland aten we bij The Bollywood Theater – héél gezellig!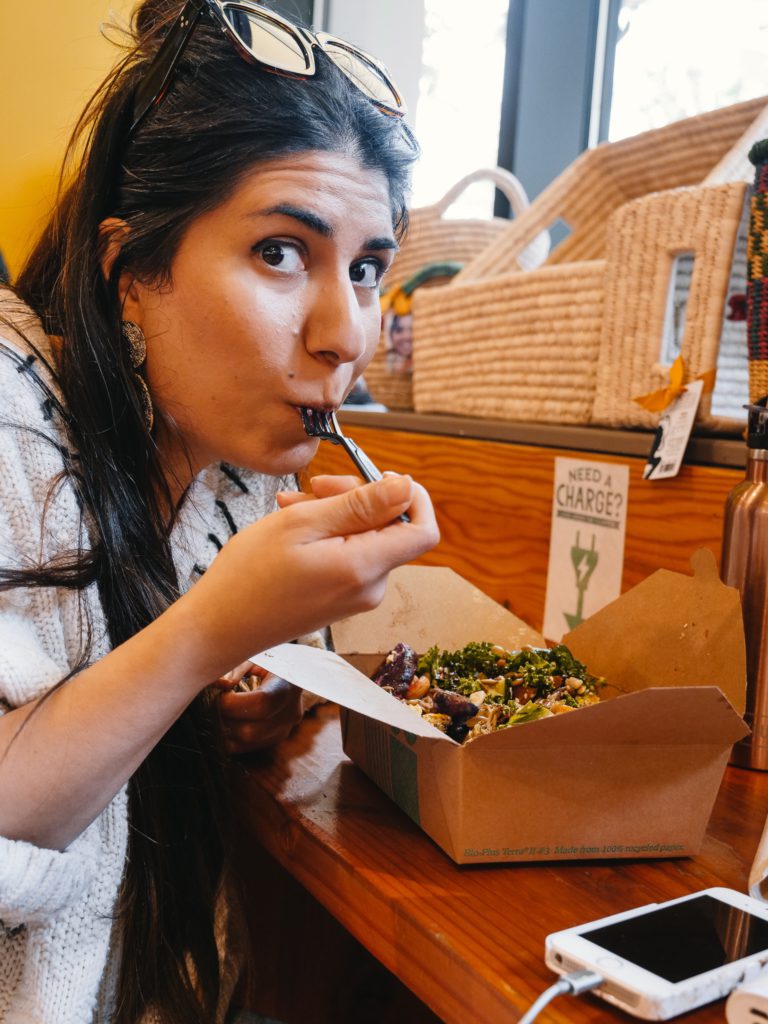 Natuurlijk maakten we ook de nodige stops bij Whole Foods voor hun salade/maaltijden bar tijdens de lunch – ik ben hier zo gek op! Geen één Amerika bezoekje zonder!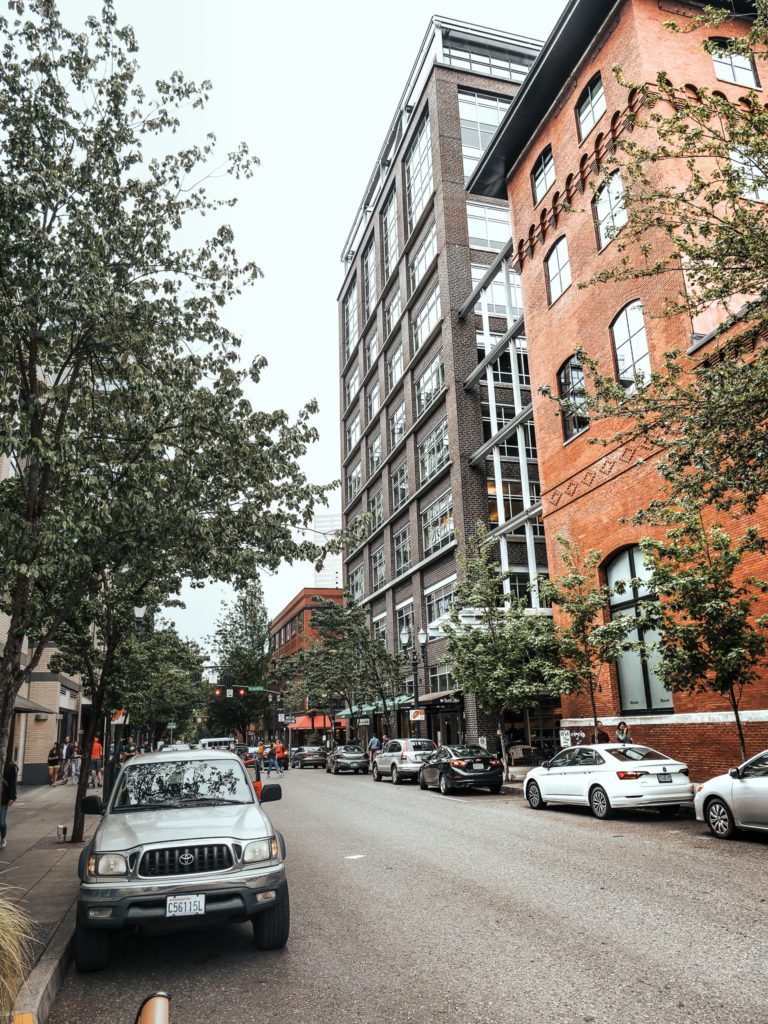 Een hele fijn sfeer hangt er in de stad Portland. We verbleven in "downtown" waar er meer zwervers waren dan niet-zwervers, maar het was rustig en niemand viel je lastig. In de wijk "Hawthorne" was het wel wat drukker, minder zwervers en heel erg veel leuke tentjes!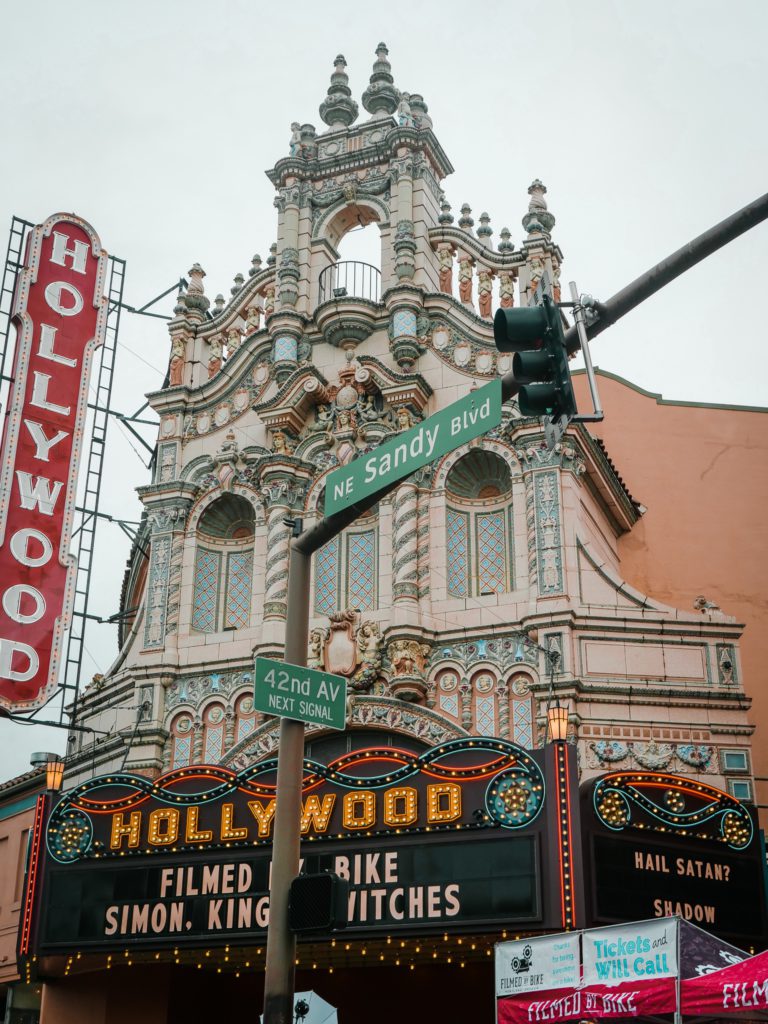 Je ziet in die wijk constant gekke gebouwen en aparte tentjes, zoals hier!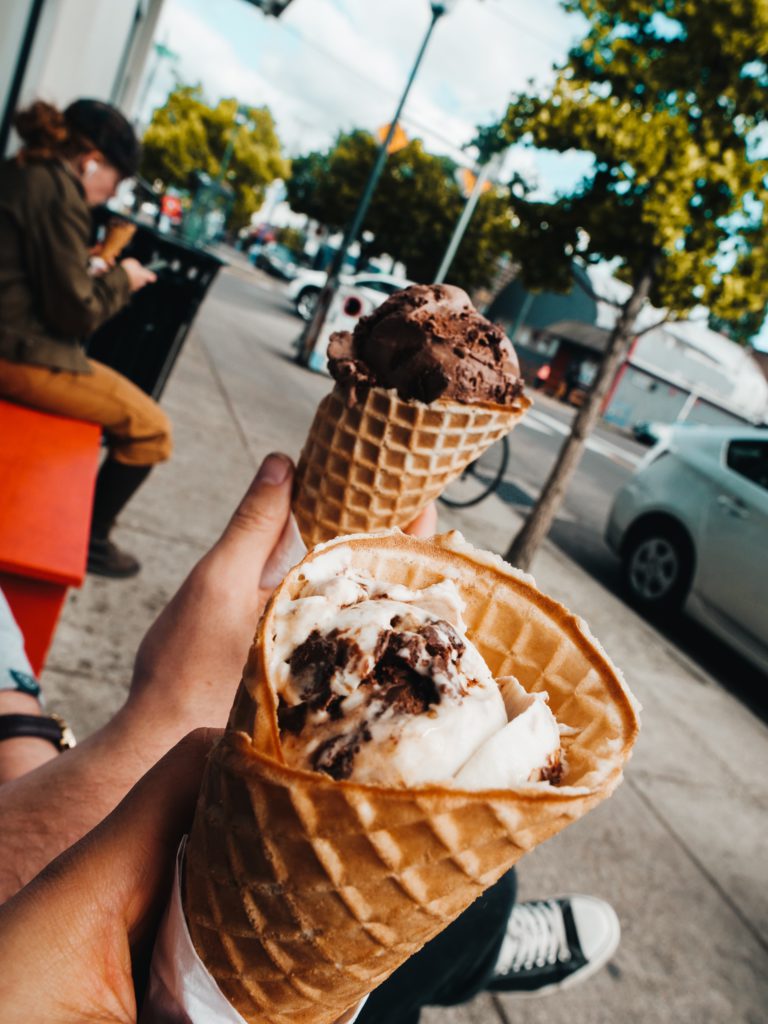 We zijn langs de bekende "Salt&Straw" gegaan voor ijs. Ik ging voor de "Kids size" want ik weet hoe groot de porties zijn in Amerika. Het was het formaat van een golfbal, Boy ging voor de normale portie: de grootte van een tennisbal haha. Hij had later spijt en kreeg zijn ijsje niet op 😉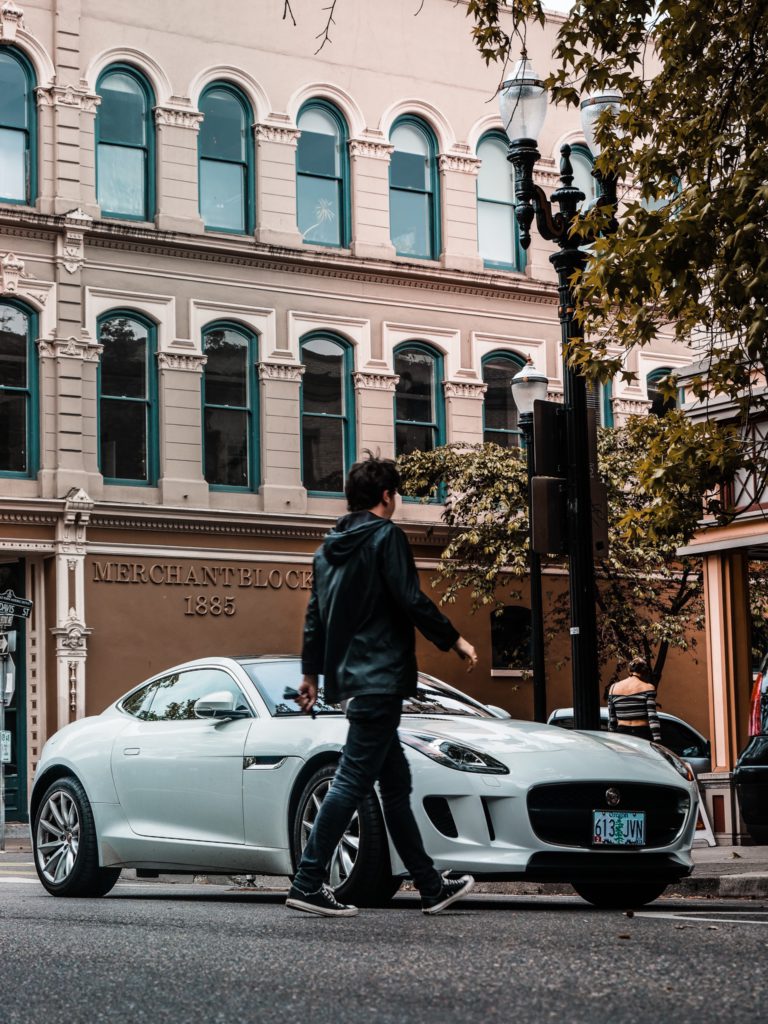 Boy zn lievelingsauto 😉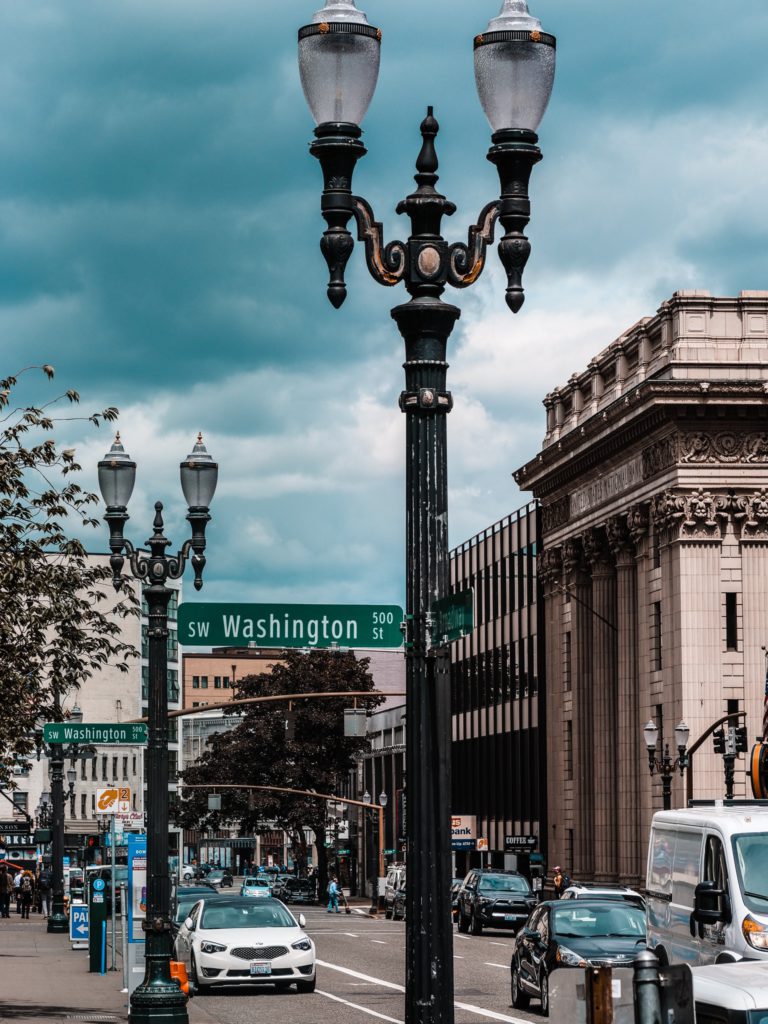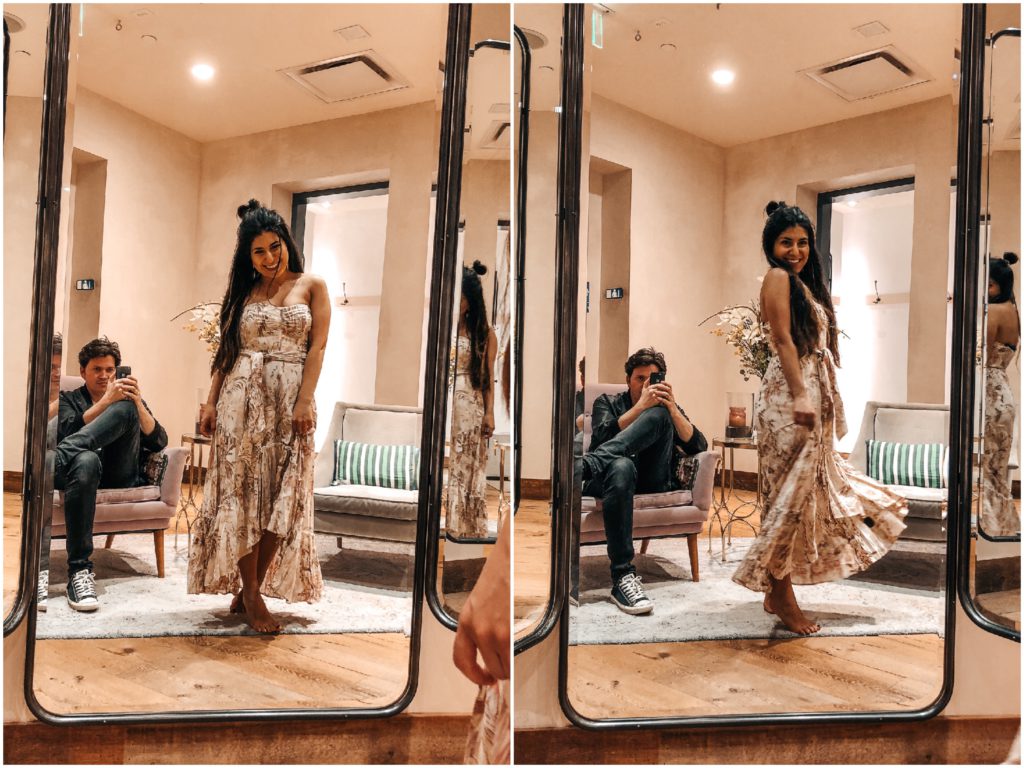 Ik zag ineens een Antropologie winkel en kon het niet laten om even naar binnen te gaan en een jurk te passen. Gelukkig was de paskamer ruim en mooi ingericht zodat Boy ook een lekkier zitje had! Lekker even twirlen haha. De jurk heb ik laten hangen uiteindelijk.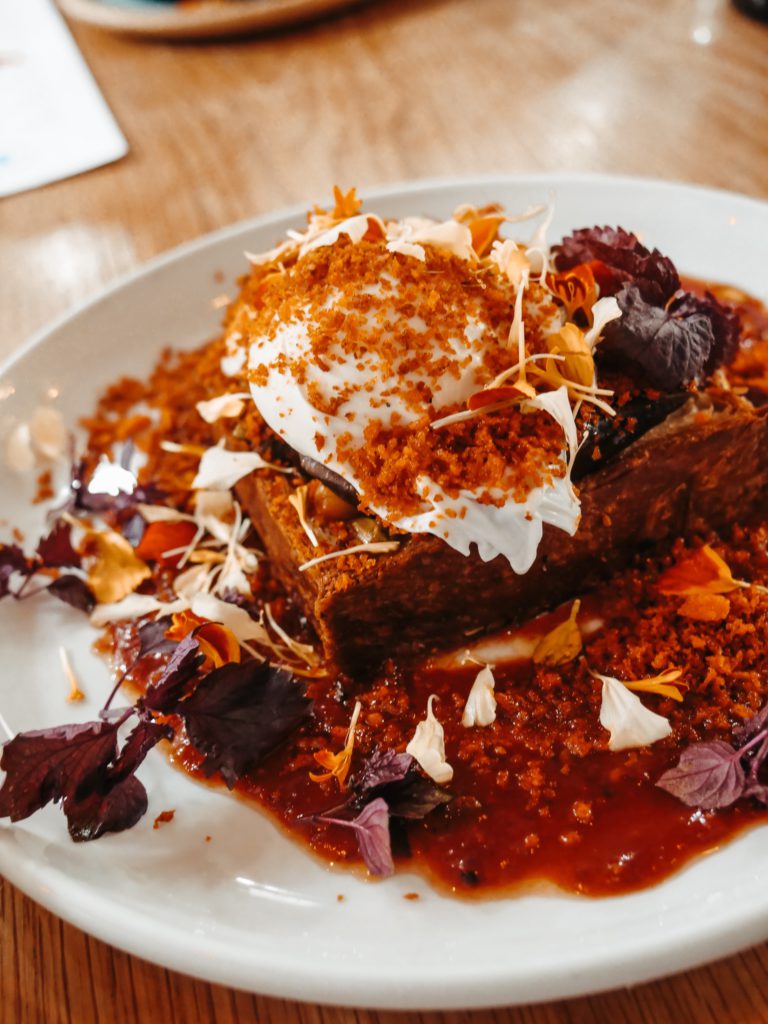 Mijn lievelingstent in Portland was zonder twijfel Proud Mary – héérlijk gegeten en zo mooi geserveerd. In het voedingsdagboek wat binnenkort online komt vertel ik alles over waar we wat eten en wat ik ervan vond!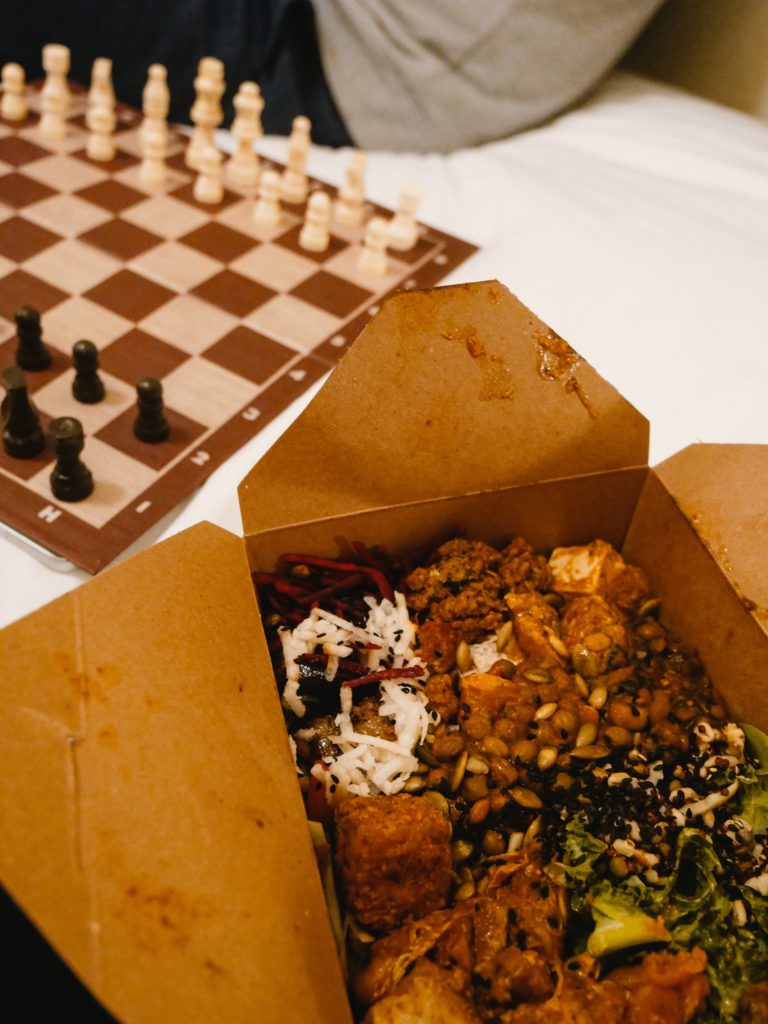 In onze cabin in White Salmon was er een schaakbord aanwezig en sinds we daar een paar keer hebben gespeeld zijn we verslaafd geraakt. We hebben een simpel schaakbordje gekocht en spelen elke avond! Hier op bed in het hotel met een biertje en een Whole Foods salade.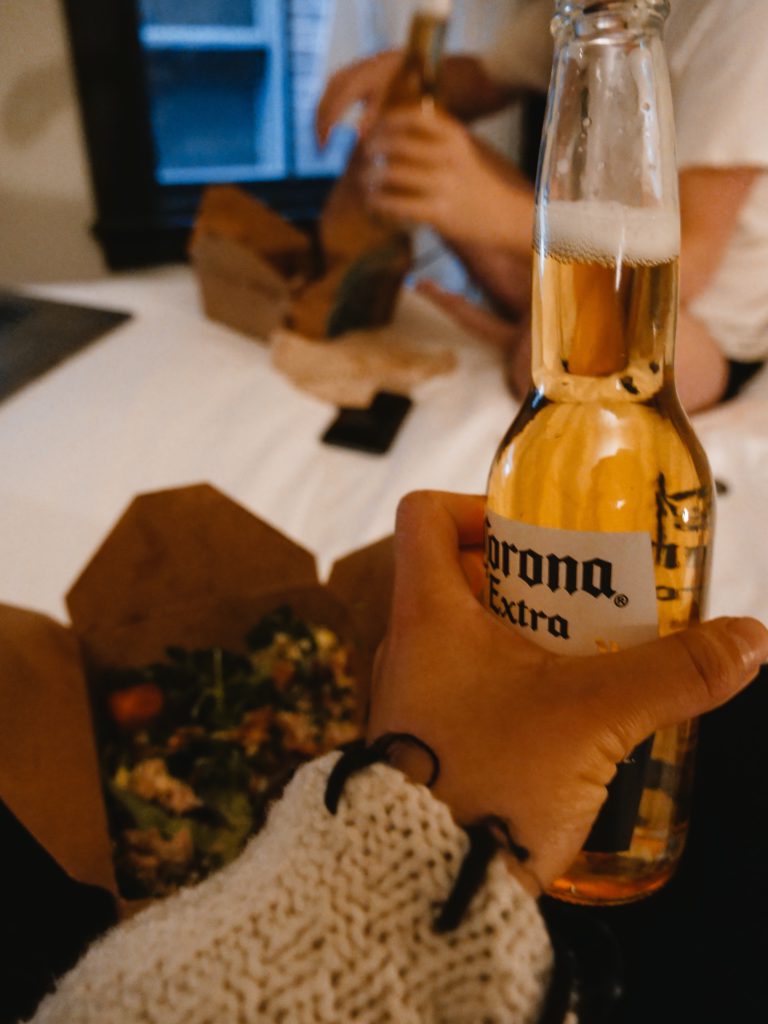 Cheers!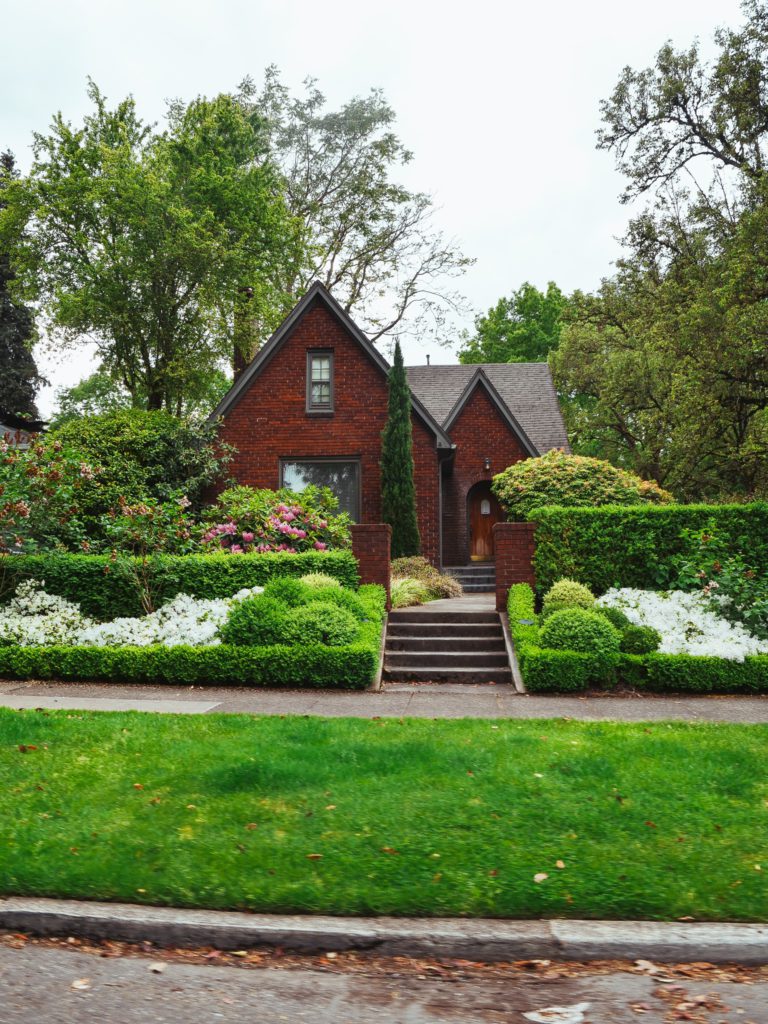 Rijdend door Portland komen we geweldige huisjes tegen, het lukte niet altijd om een goede foto te maken – maar de paar die ik heb, deel ik graag met jullie!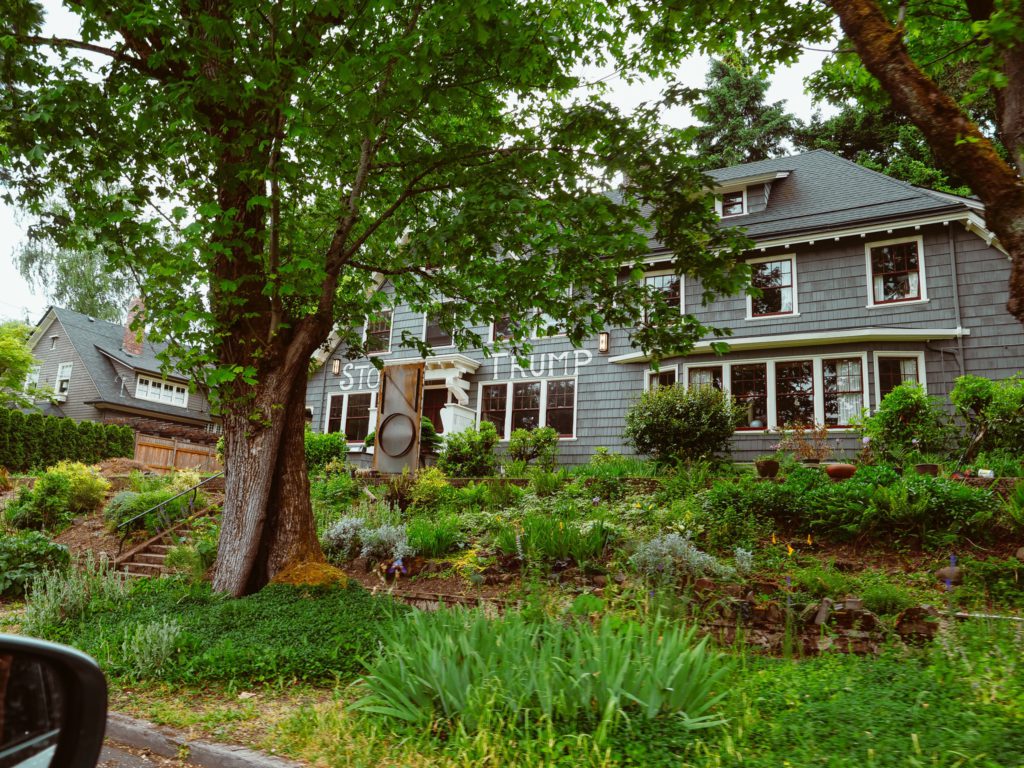 "Stop Trump" staat er op dit huis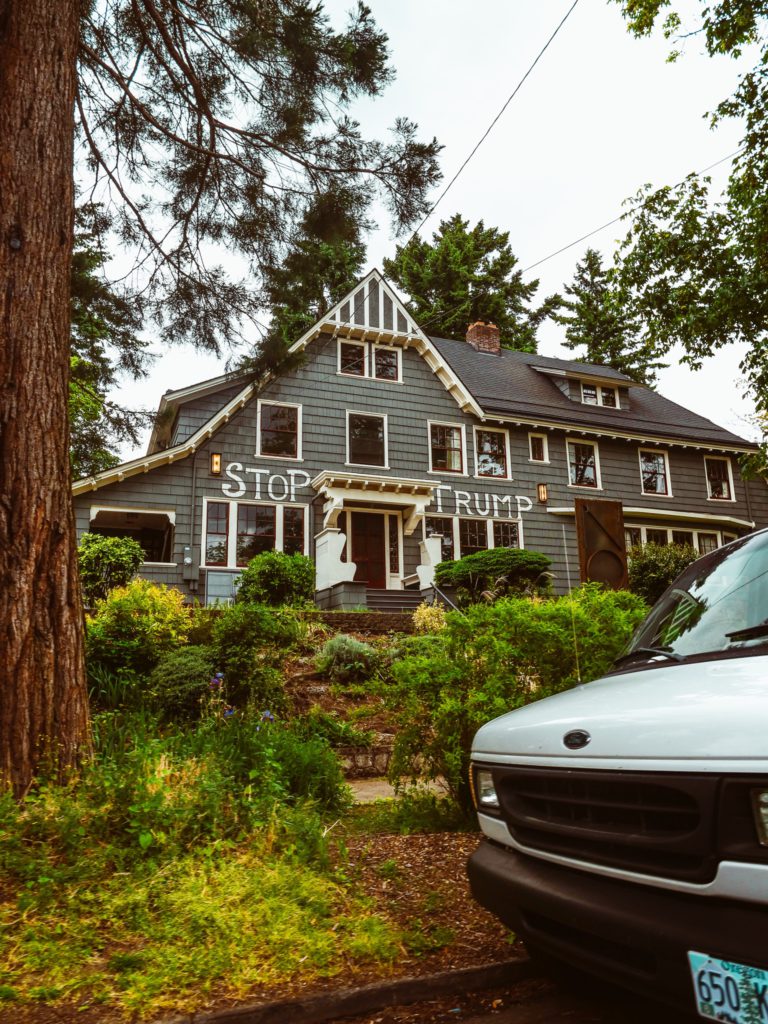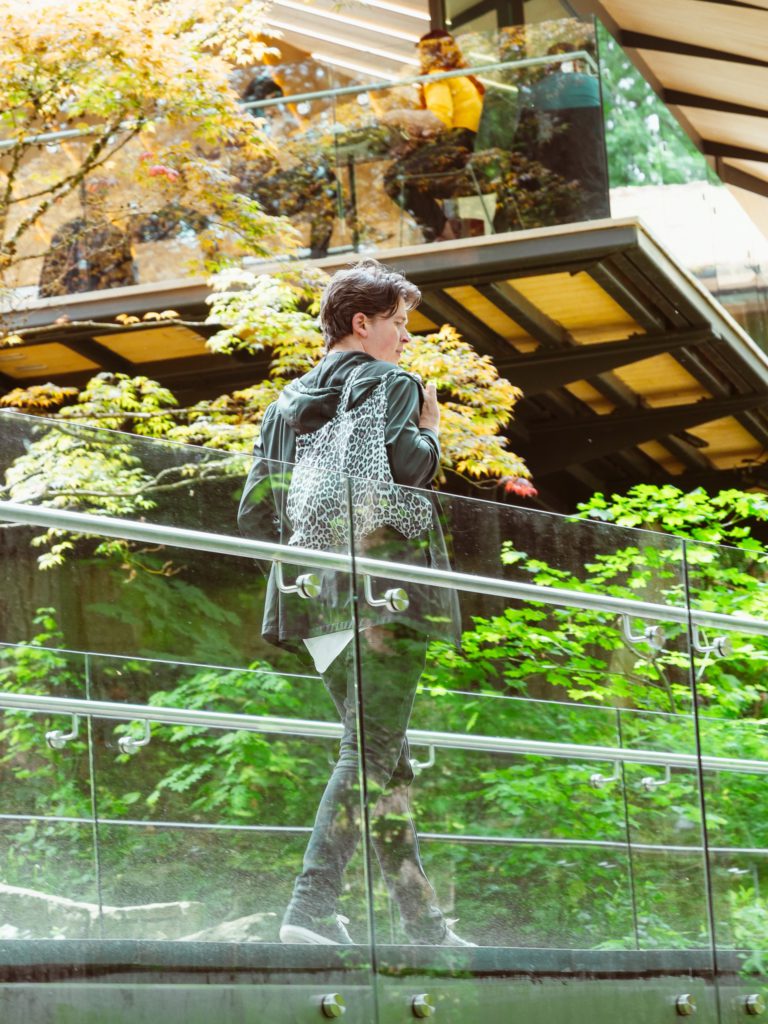 Ook bezochten we een middag de Japanse tuinen, hier is Boy stoer aan het wandelen met mijn tasje met print haha.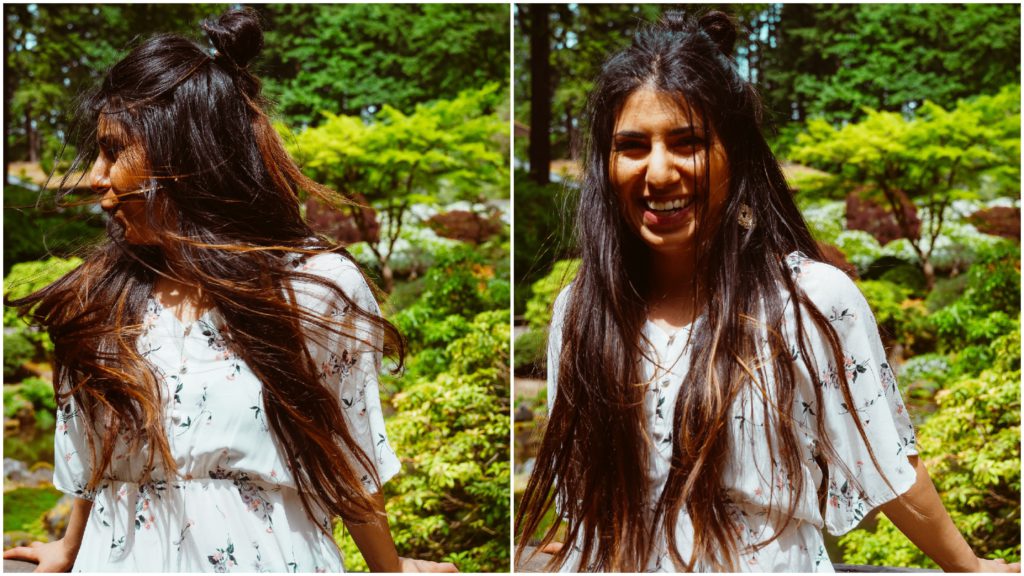 De zon kwam af en toe goed door! Die hebben we niet veel gezien tijdens onze reis.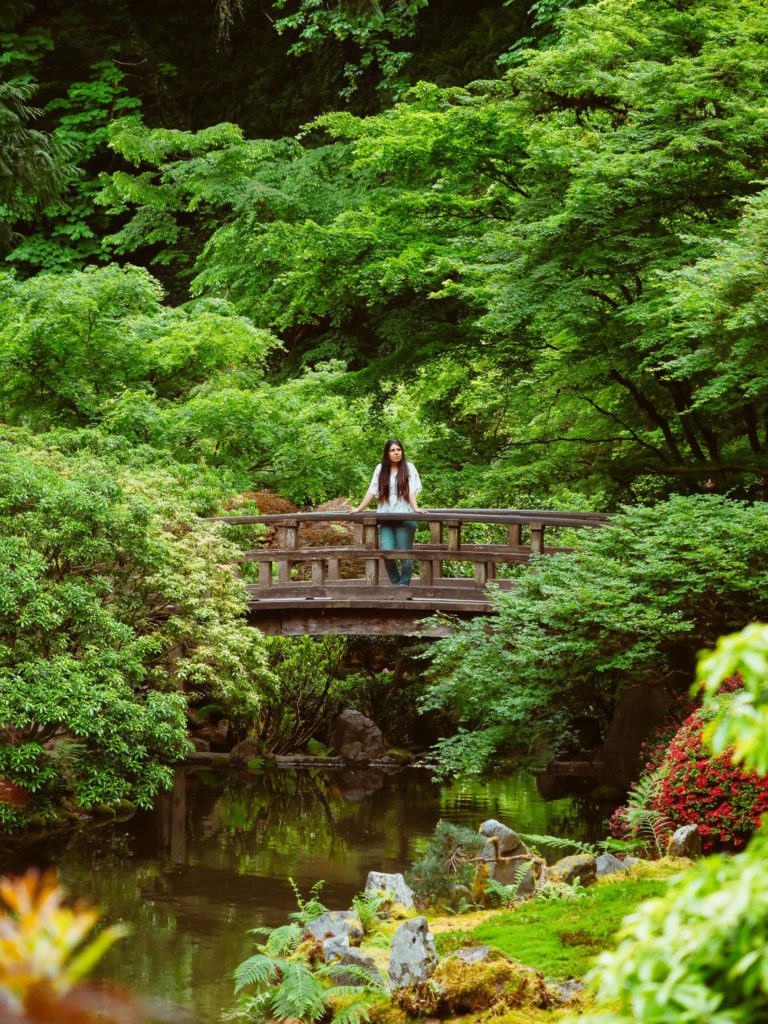 Hoe mooi!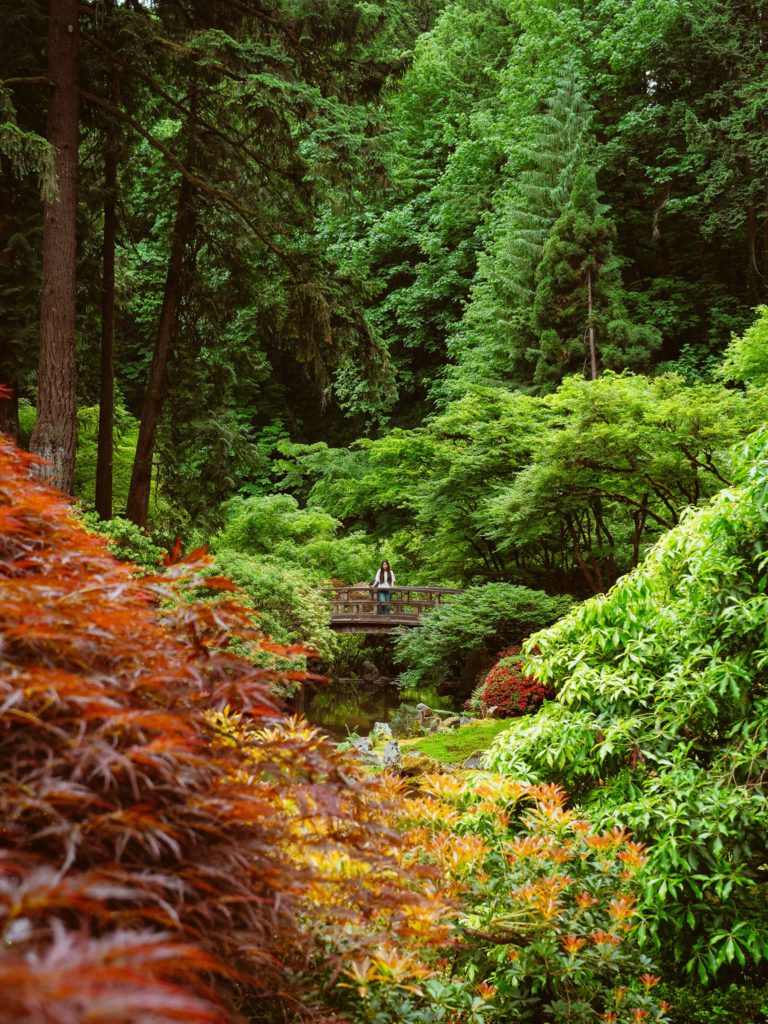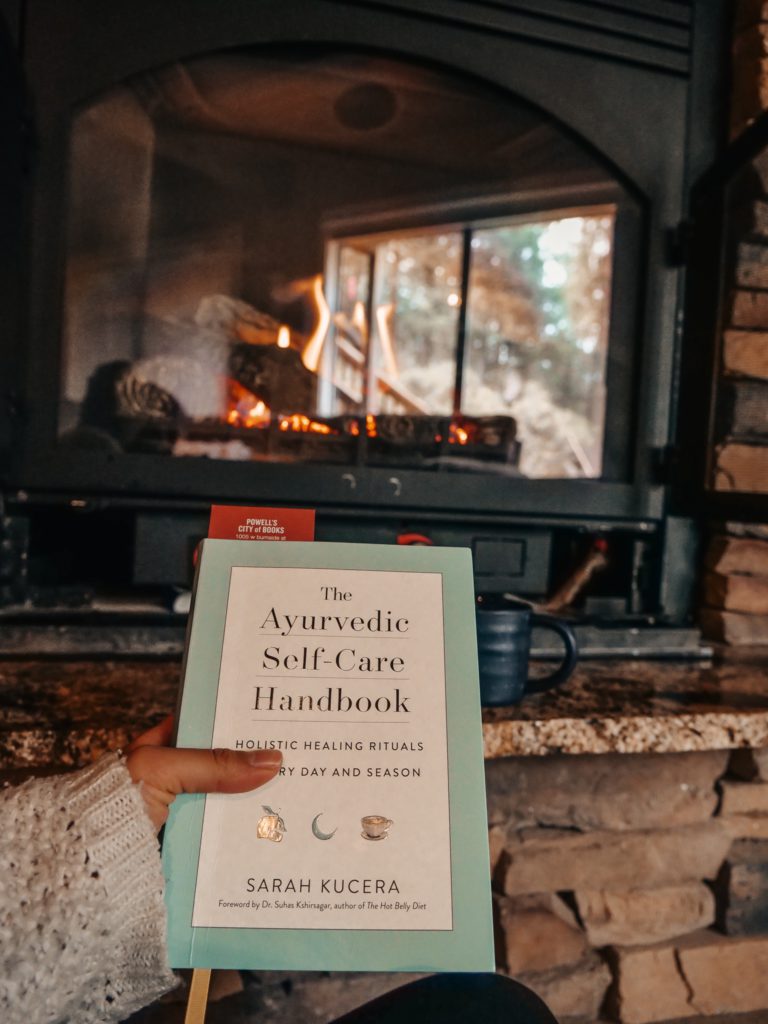 Aangekomen in onze cabin in Bend! Ik heb dit boek in Powells bookstore in Portland gekocht (aan de hand van een tip van jullie!) en ben er zo blij mee! Ik heb ook "The Artist's Way" gekocht, maar die bewaar ik voor thuis.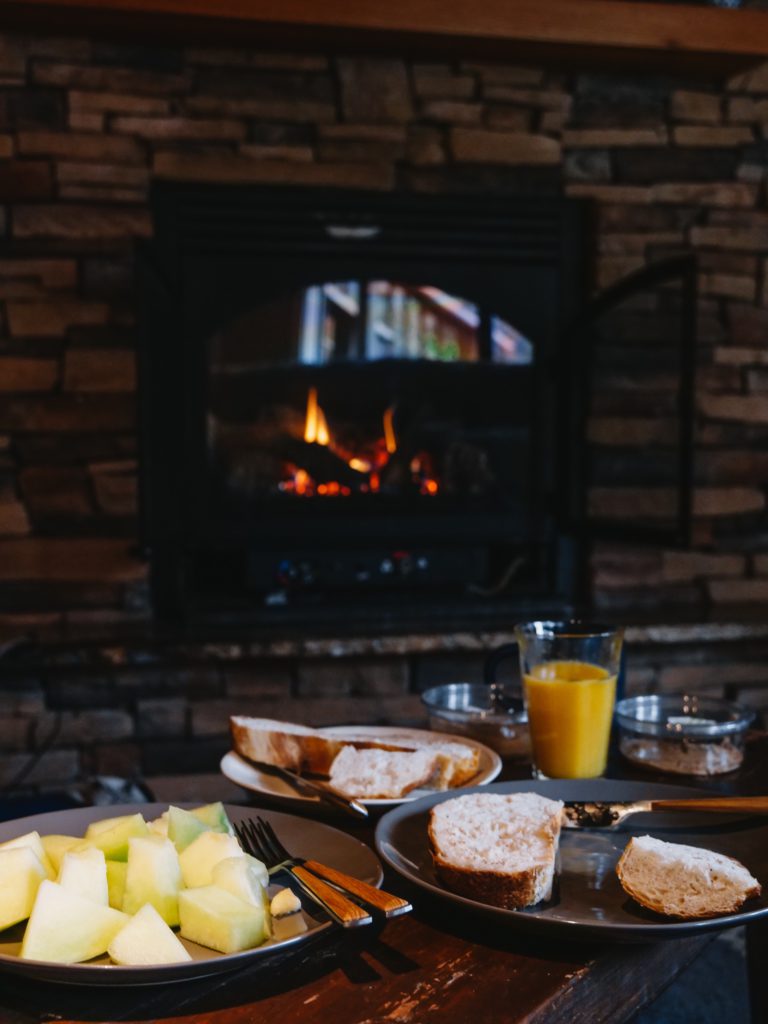 Ontbijtje weer bij een open haard!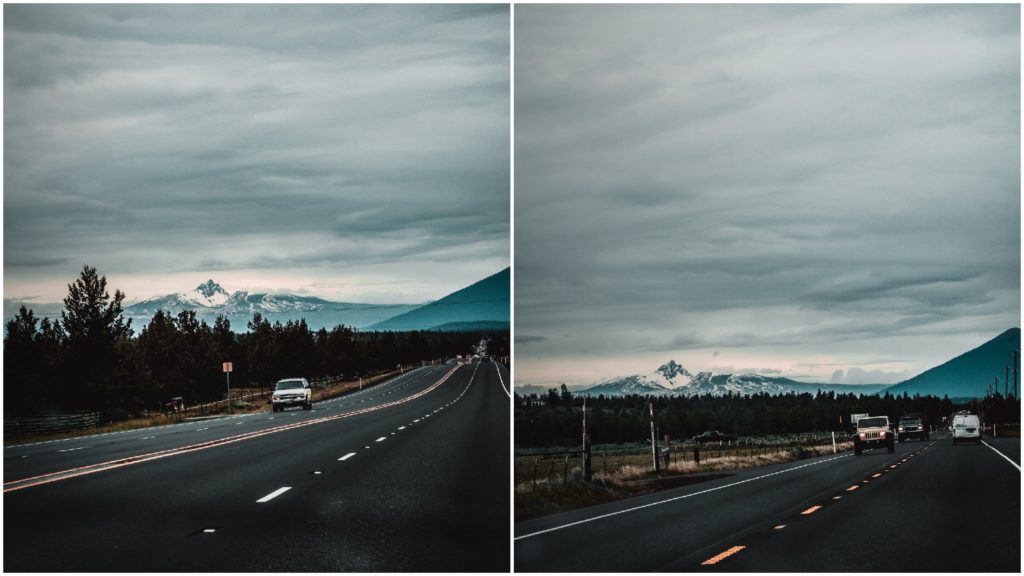 Hier zijn we onderweg vanuit Bend naar een ander dorp: Sisters!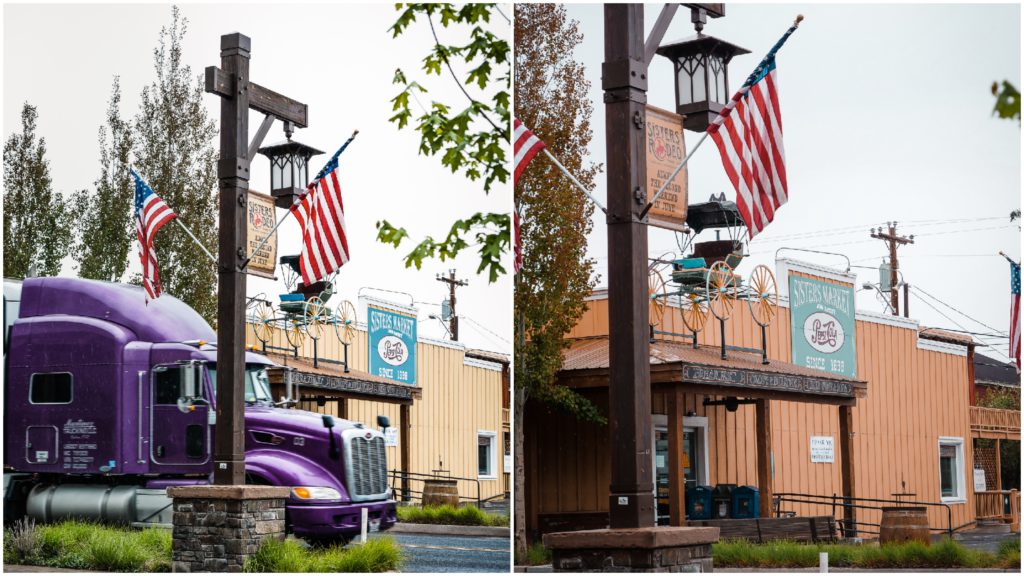 Een heel schattig 'cowboy' dorpje!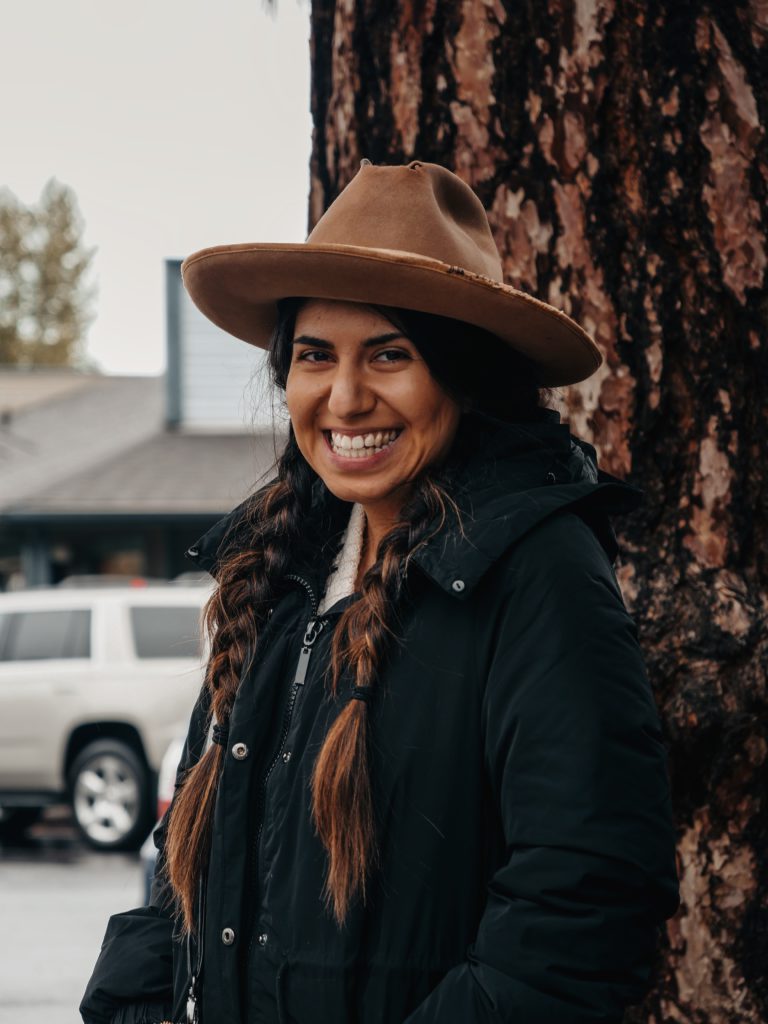 Ik had stiekem een cowboy hoed uit onze Airbnb geleend omdat het me leuk leek om in stijl door het dorp te lopen haha.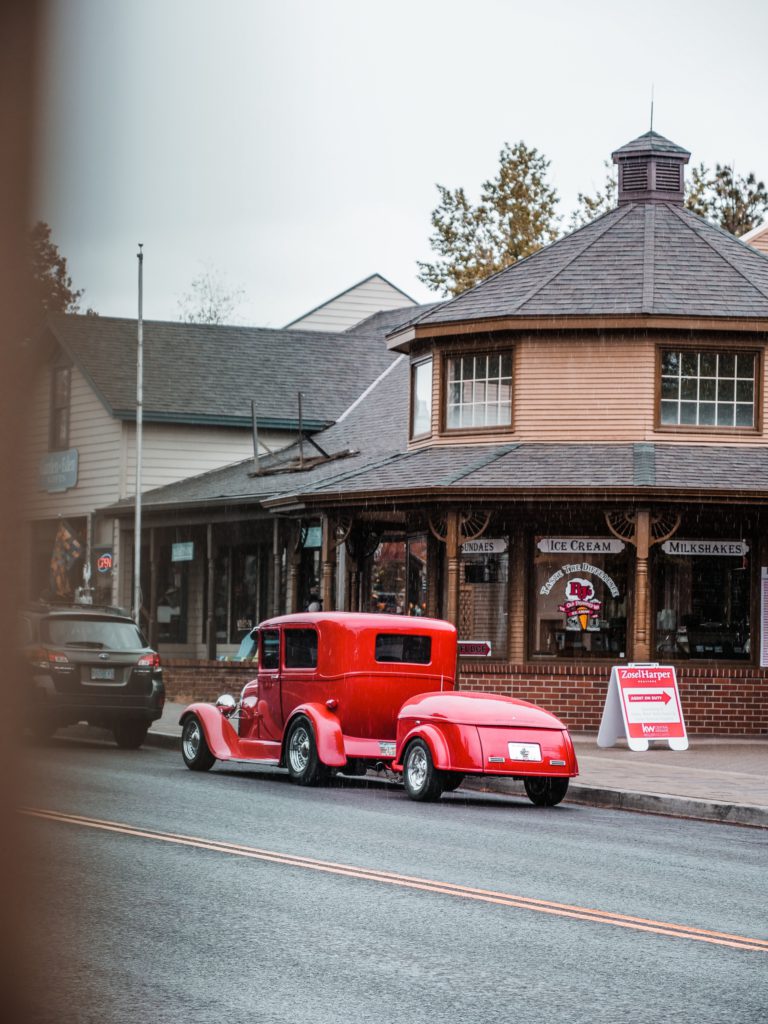 Echt even een ander wereldje!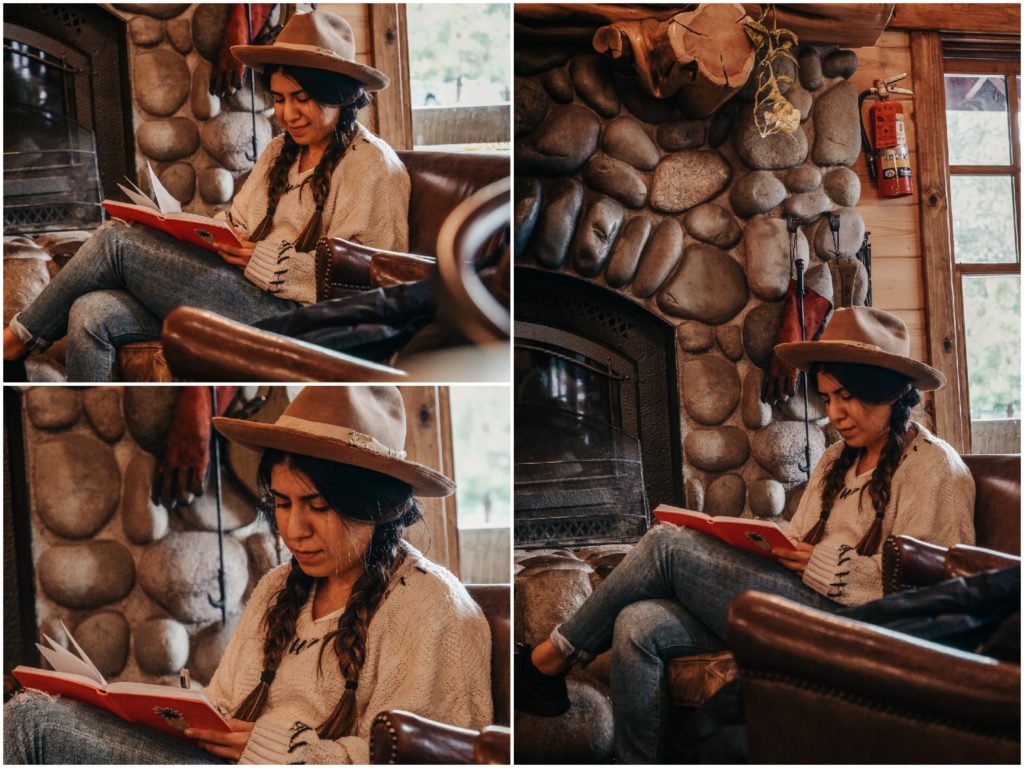 In een koffietent ben ik gaan lezen en schrijven in mijn dagboek (ik schrijf elke dag 10 dingen waar ik dankbaar voor ben) terwijl Boy door het dorpje is gaan wandelen. Hier was hij net terug en maakte hij wat foto's toen ik nog aan het schrijven was.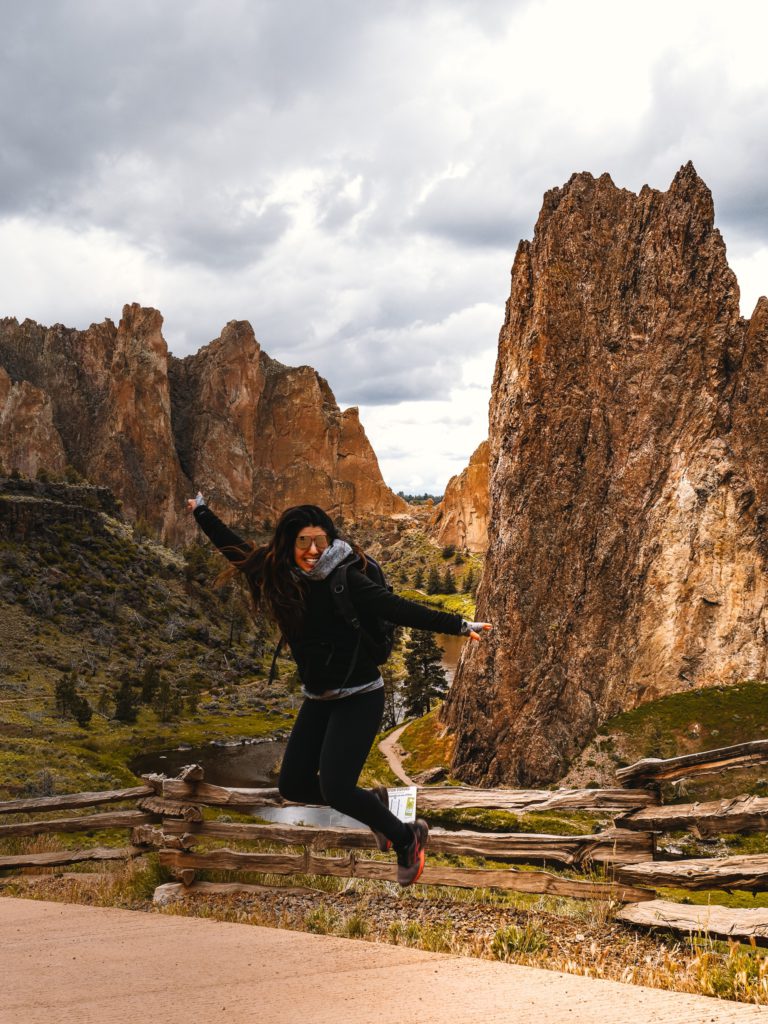 De volgende dag was het tijd voor een hike! Het was een uurtje rijden en we hadden er zin in!
Ehmmmm.. dat begint hoopvol! Haha.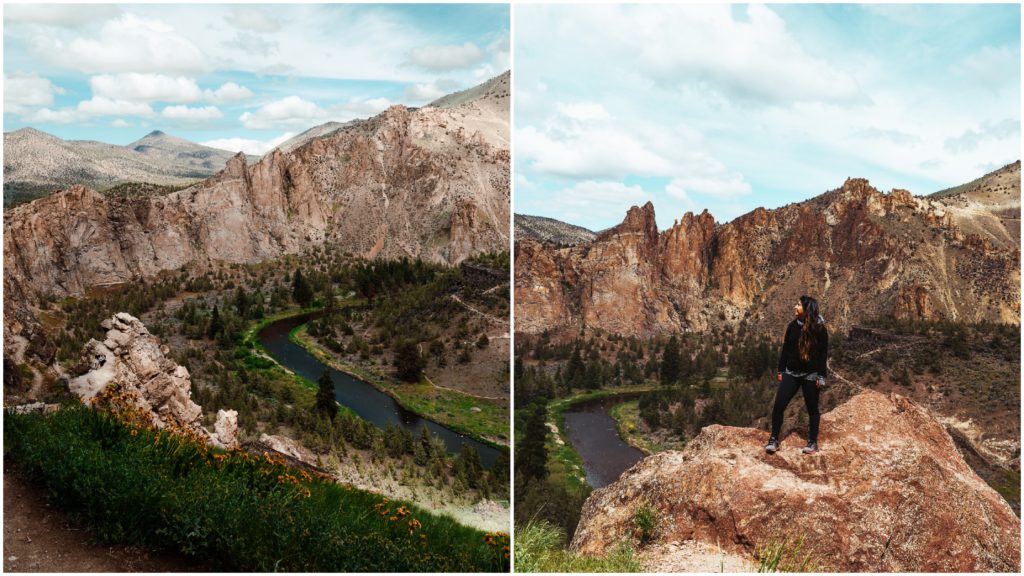 De uitzichten waren al meteen waanzinnig vet! Heel anders dan onze vorige hike door bossen en bomen de berg op. Dit waren echt waanzinnige rotsen.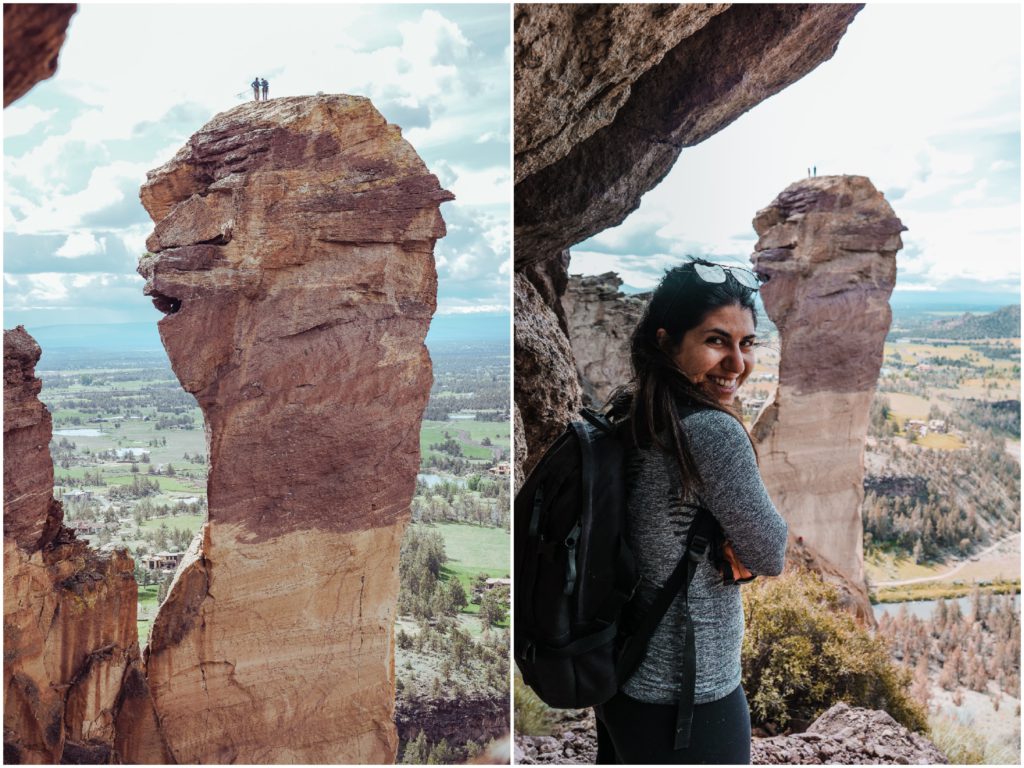 Deze rots noemen ze ook wel "Monkey Face" (vanaf de andere kant lijkt het op een aap) en hier zijn vaak mensen aan het klimmen. Doodeng lijkt me dit!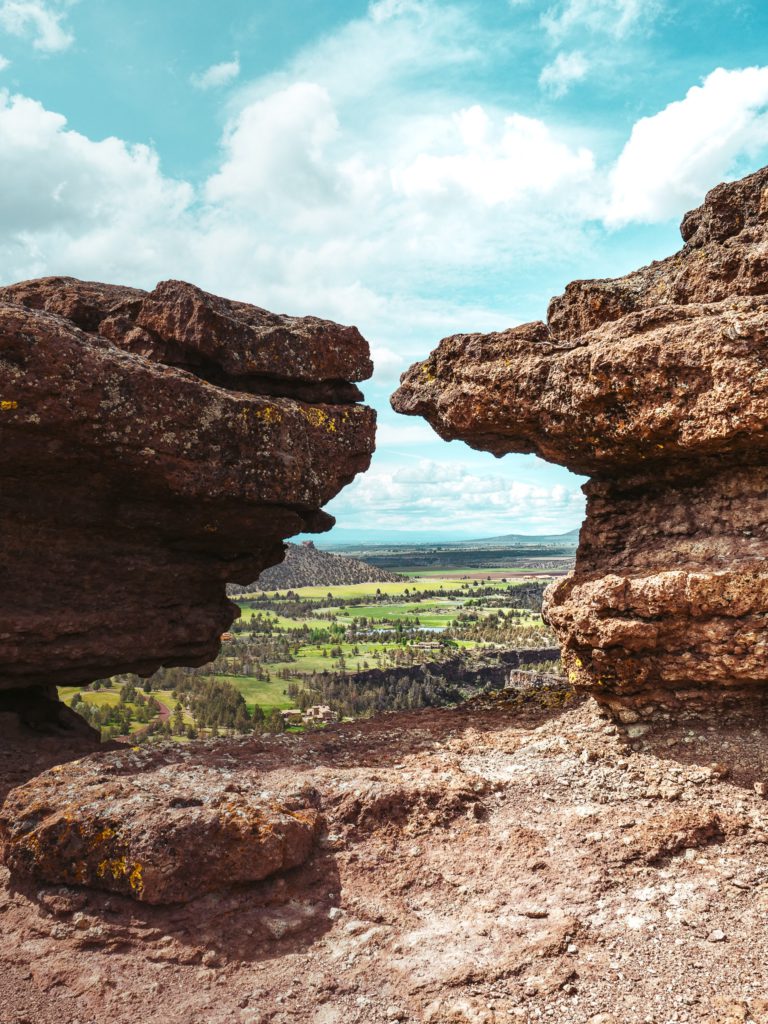 Zelf kwamen we ook vrij hoog en sommige stukken waren zeker heel eng – vooral bepaalde 'cracks' in de rotsen die je van te voren niet goed kon inschatten. Als je dichterbij kwam dan zag je dat je maar 1 keer verkeerde hoefde te stappen en je zou naar beneden vallen.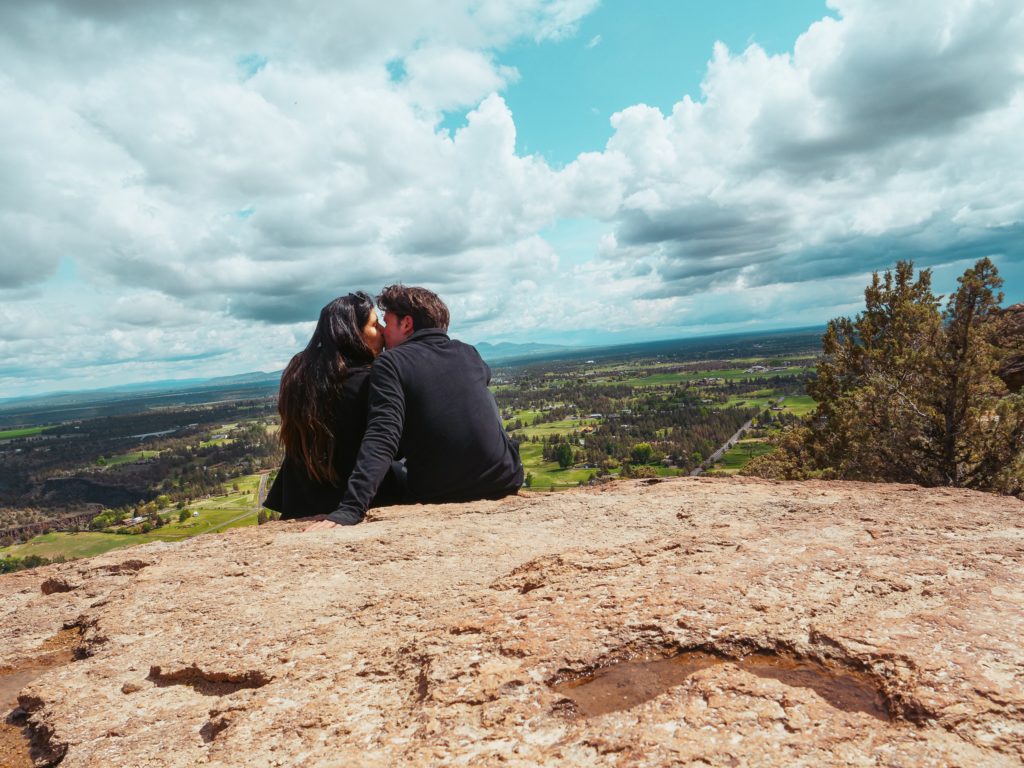 Maar we waren helemaal oké, zoals je ziet haha.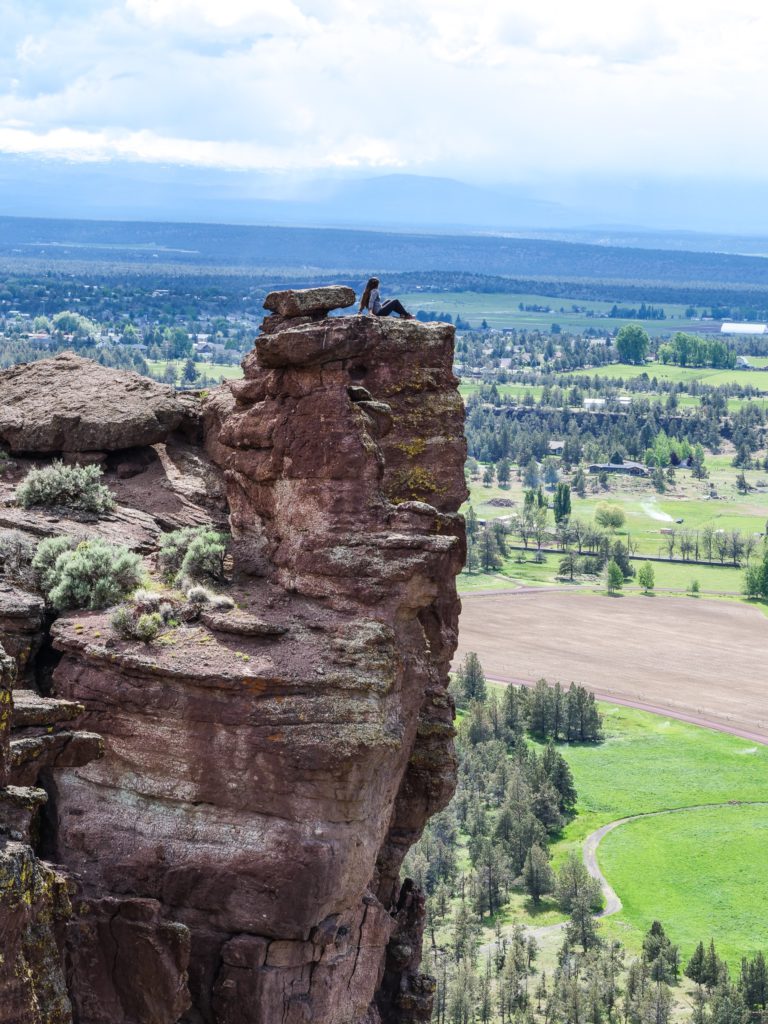 Als je je focust op het uitzicht en niet op hoe eng het is – kun je genieten!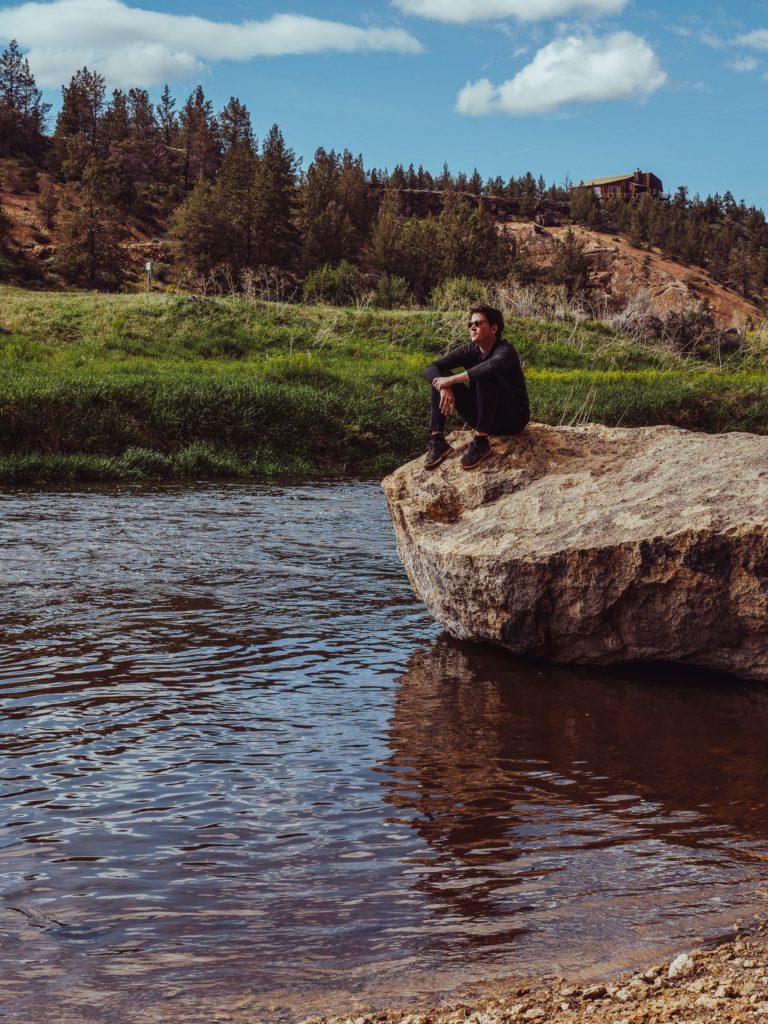 Het was een prachtige diverse hike – absolute aanrader! De plek heet "Smith Rock"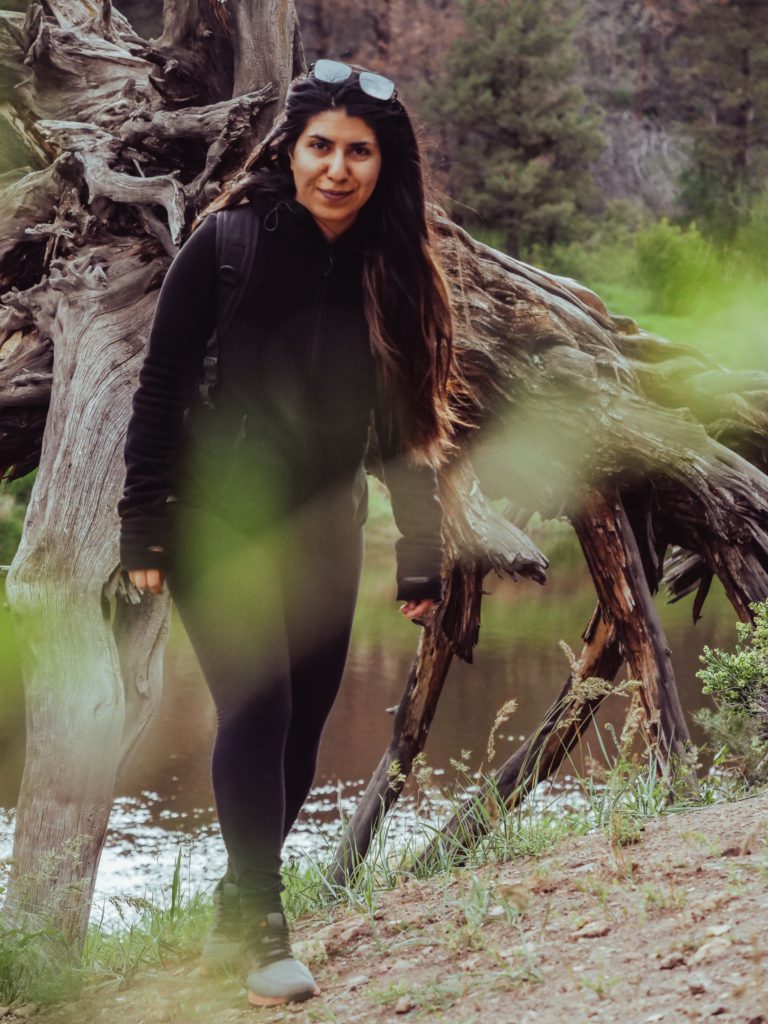 Van rotsen tot water, van alles!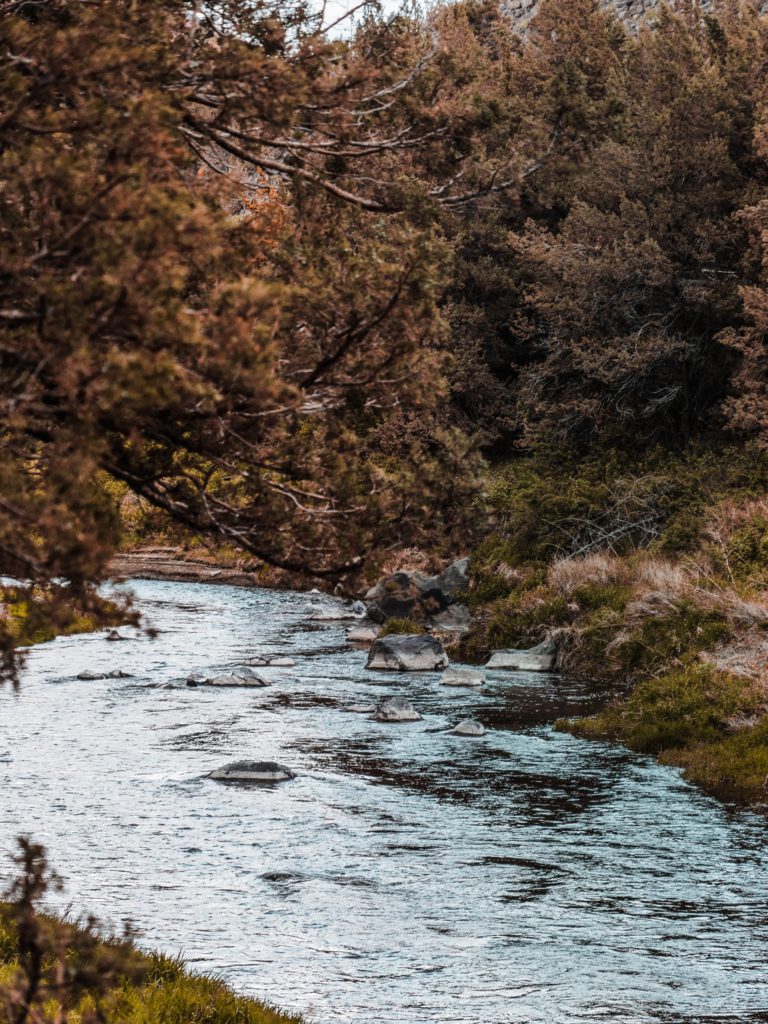 Ook hebben we nog een waterval gespot. Het was echt heel mooi! Ik ben heel blij dat we zoveel verschillende dingen doen op reis en niet alleen maar op ons gat zitten (hoewel ik dat ook enorm kan waarderen!), haha.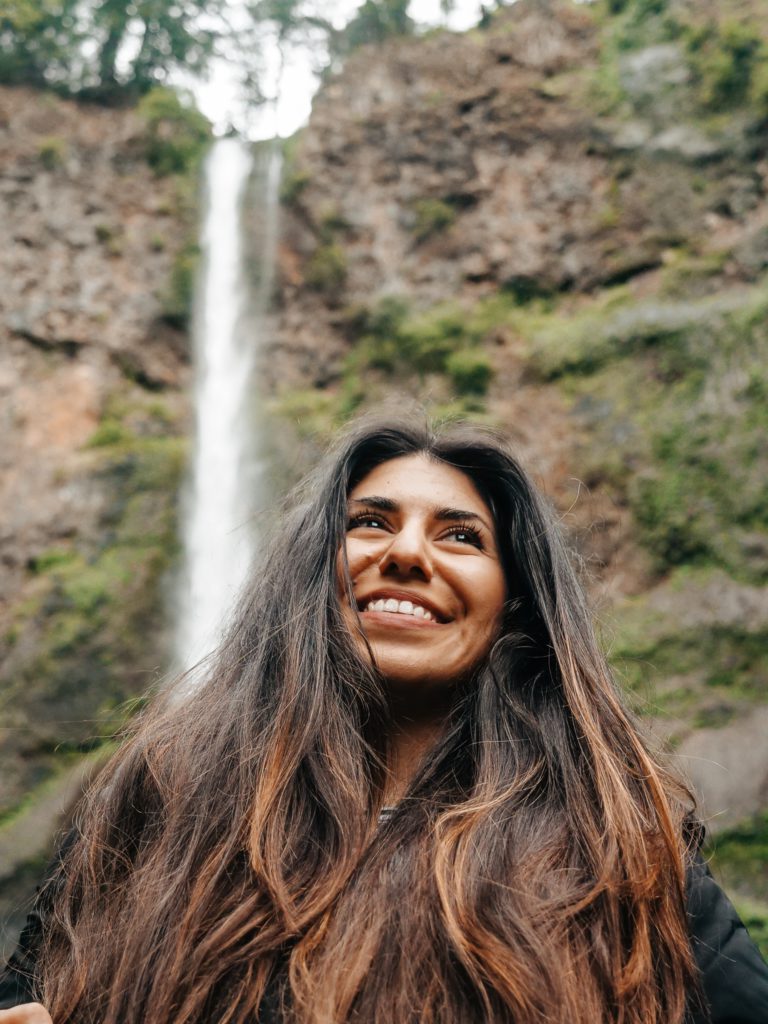 Ik deel ook veel foto's via Instagram en InstaStory – zo leuk hoe jullie daarop reageren met de comments en DM's. Mocht je meer 'real life' de reis meemaken, dan kun je me volgen via @tenistepanosian
Ik hoop dat ik jullie een beetje heb mee kunnen nemen en dat jullie mee hebben kunnen genieten! Volgende week de laatste foto's van Amerika – bereid je voor op sneeuw maar ook.. Los Angeles!