Naar aanleiding van het artikel van een paar dagen geleden over 'ogen rollende' en belachelijke uitspraken die mensen wel eens hebben gedaan over voeding schrijf ik dit artikel.
Niet zozeer door het artikel dat ik zelf eerder schreef, maar door jullie reacties en comments! Zowel onder dat artikel als op Facebook heb ik hard moeten lachen. Na het lachen ben ik me gaan realiseren dat het misschien wel handig is om een artikel te wijden aan het o-zo-bekende onderwerp "de Koolhydraten", waaronder de koolhydraten/suikers in fruit. Duidelijkheid over waar ze voor dienen, welke varianten welk effect veroorzaken en of ze gegeten mogen worden tijdens het afvallen. 
Waarom hebben we het nodig?
Stop maar meteen met het schuldig voelen over het eten van koolhydraten, nog voordat je misschien precies begrijpt wat koolhydraten zijn. Jouw prachtige lichaam en jouw briljante brein hebben het nodig.
Voor energie
Om vitamines en mineralen binnen te krijgen
Om vezels binnen te krijgen die ons een vol gevoel geven en onze stoelgang helpen
Verbeteren de gezondheid van je darmen
Helpen bij de cognitieve functies
Wil je weten wat nou 'gezonde' koolhydraten zijn? Dan dien je te denken in de bewerking ervan. Hoe minder bewerkt, zoals 'hele' granen, fruit, groente en peulvruchten, hoe beter voor je hart, darmen en hersenen. Hoe meer het geraffineerd is, hoe meer je het voedingsmiddel stript van alle gezondheidsvoordelen, waardoor je zou kunnen zeggen dat het 'minder gezond' is. Ik ben namelijk geen voorstander van het bestempelen van voeding als 'goed' of 'fout', het heeft altijd met context te maken. 
Snelle / Simpele VS. Langzame / Complexe Koolhydraten
Je hebt vast van snelle koolhydraten gehoord. Of simpele? Of langzame? Of complexe? Ik probeer ze allemaal maar te noemen in de hoop dat je er één of meer van herkent.
Er zijn namelijk verschillende soorten koolhydraten. Je kunt je voorstellen dat een bloemkool gezonder is dan een donut, toch? Maar waarom?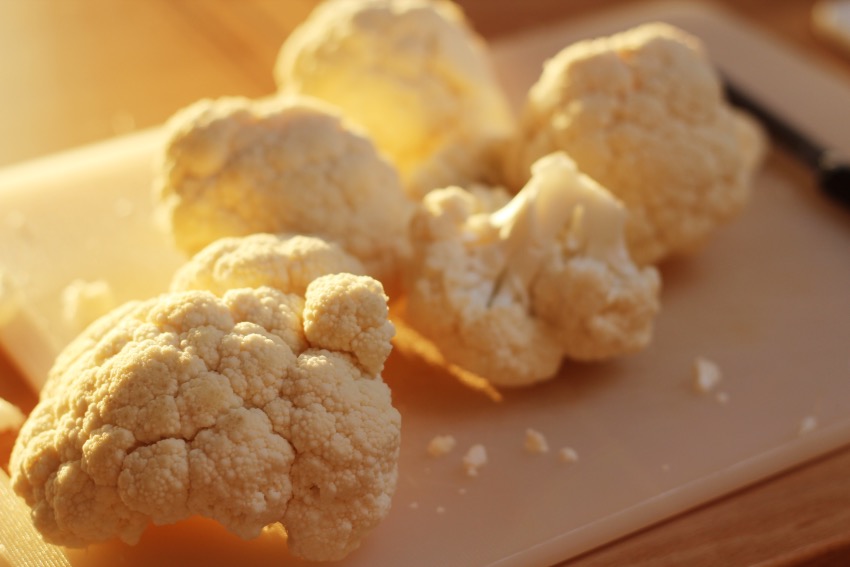 En ja, een bloemkool bevat ook koolhydraten. Een courgette ook. Alle groentes bevatten namelijk koolhydraten. 
Maar waarom de koolhydraten uit de bloemkool gezonder zijn dan die uit de donut heeft te maken met twee dingen: het soort koolhydraat én in welk pakket het jouw lichaam in komt.
De soort en het pakket
De soort heeft te maken met simpel of complex: is het geraffineerd of is het onbewerkt (volkoren bijvoorbeeld)? Hoe puurder het is gebleven, hoe gezonder voor je lichaam.
Het pakket heeft te maken met het gehele voedingsmiddel waar de koolhydraat zich in bevindt. Een donut heeft weinig voedingswaarde; weinig vezels, vitamines en mineralen. Hierdoor zou je kunnen zeggen dat de donut minder gezond is. Niet omdat het koolhydraten bevat, maar om het gehele product en de soort koolhydraten die het bevat.
De koolhydraten in de bloemkool zijn omgeven met vitamines, mineralen en vezels vanuit de bloemkool zelf. Daarnaast is het een onbewerkt voedingsmiddel.
Hoe zit het dan met fruit?
Dit is het punt waar de verwarring vaak ontstaat want fruit bevat koolhydraten, de simpele variant zelfs; fructose. Maar fructose is vervolgens omgeven door vezels, vitamines en mineralen.
Wat betekent dat? Dat betekent dat fruit in beide categorieën valt. De mensen die boos zijn op fruit, zullen benoemen dat het suikers in de vorm van fructose bevat. De mensen die iets meer gezond verstand hebben, zullen benoemen dat fruit naast fructose een hoop essentiële voedingsstoffen met zich meebrengt.
Je hoeft niet ontzettend veel fruit per dag te eten onder het mom van dat het gezond is, maar je hoeft het ook niet te vermijden onder het momt van dat het snelle suikers bevat.
Er zijn situaties waarbij het hard nodig kan zijn om snelle suikers binnen te krijgen. Het liefst natuurlijk gepaard met voedingsstoffen, maar daar is elke situatie anders voor. Denk bijvoorbeeld aan een boost vlak voor het sporten of wanneer je net even een paar uur door moet tot de volgende maaltijd en het al even geleden is sinds je je laatste maaltijd hebt gehad.
Er is niets mis met snelle suikers, net zoals er niets mis is met elk ander voedingsmiddel. Het begint naar mijn mening met het loslaten van de stempels 'goed' of 'fout' omtrent voeding.
Daarna kun je kijken naar wat jij nodig hebt, zin in hebt en wat 'verstandige' keuzes zijn in voeding met betrekking tot jouw leven en jouw behoeftes. Als je eenmaal bij die stap bent (de leukste stap) dan zal langzamerhand de balans én het plezier in voeding (terug)komen!
Maar onthoud, de eerste stap is om de stempels/labels los te laten!
Mocht je meer informatie willen over koolhydraten, lees dan de andere artikelen die ik eerder heb geschreven hierover: