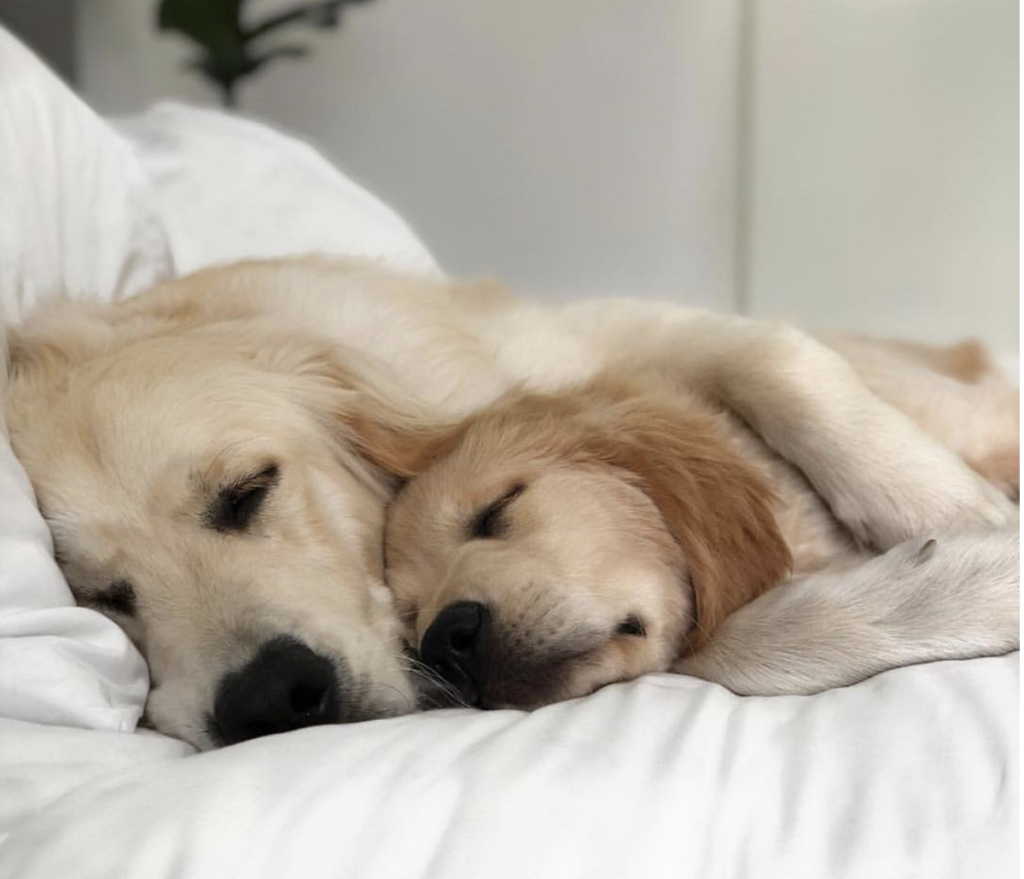 De ochtenden worden langzamerhand donkerder en maken het je moeilijker om vroeg op te staan. Of het nu is om naar je werk te gaan of om toch nog een workout ertussen te krijgen, ik denk dat we allemaal vaak zat een intern monoloog hebben om onszelf zover te krijgen – Uit bed – Naar buiten / sportschool / je matje.
Herken jij deze gedachtes en beloftes aan jezelf?
Jeetje, waarom gaat de wekker zo vroeg af?
Is 6:00 uur echt de ochtend? Behoort het toch niet bij de nacht misschien?
Het bed is zo warm.
Het huis is zo koud. Waarom is het zo koud.
Misschien moet ik het raam dicht doen.
Nee. Dan moet ik het bed uit.
Ik moet sowieso het bed uit. Toch? Dat is waarom ik de wekker heb gezet.
Ik heb dorst. Heb ik niet genoeg gedronken? Ik kan niet sporten als ik niet genoeg heb gedronken.
Oh, ik moet plassen. Heb ik dan toch wel genoeg gedronken?
Hm, ik voel dat ik een beetje hoofdpijn heb. Ik kan zeker niet gaan sporten als ik ziek ben.
Ik moet toch luisteren naar mijn lichaam?
Nou, mijn lichaam zegt NEE. STOP. BLIJF IN BED.
Of is dat mijn hoofd? Jeetje, wat is het ingewikkeld, al die motiverende uitspraken.
Ik kan ook morgen ochtend sporten.
Daarbij komt ook dat ik nog een beetje spierpijn heb van die les van vrijdag.
Moet ik niet misschien rustig aan doen?
Heb ik teveel gesport de laatste tijd? Dat is toch ook een ding?
Ik heb gister wel de hele dag gewerkt, heb boodschappen gedaan en heb een gezonde maaltijd bereid. Dat is best wat.
Denk ik morgenochtend precies dezelfde dingen?
Ships.
Ik ben wel laat naar bed gegaan gister na die Netflix binge.
En ik heb gewoon echt niet goed geslapen. Ik moet denk ik gewoon een half uur extra slaap krijgen.
Ik heb gelezen dat slapen echt goed is voor je hormonen, je verzadigingsgevoel en dus ook om af te vallen.
Ha, kan ik door iets langer te slapen misschien makkelijker afvallen?
Ik ben zo goed voor mezelf.
Oh wacht, ik ga uit eten na het werk vanavond, dus ik kan vanavond niet sporten.
En ik was van plan om wel een toetje te nemen, iets met chocolade..
Ja en op zich, heb ik gisteravond na het eten 'per ongeluk' iets teveel toastjes gegeten, hoewel ze wel van spelt waren.
Ik moet gaan sporten.
Ik moet echt gaan sporten.
Oke ik ga sporten..
– 7:00 uur gaat de wekker –
Oeps. Oké misschien toch morgen.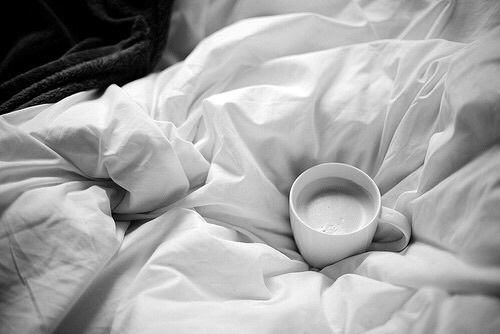 We krijgen zoveel informatie over afvallen, sporten, luisteren naar je lijf en ga zo maar door dat het soms ontzettend lastig kan zijn om een keuze te maken. Je weet soms gewoon niet meer of je iets als excuus gebruikt of als legitiem argument. Daarom is het ook niet gek om dit soort gesprekken met jezelf te hebben, in je hoofd, om 6:00 uur 's ochtends. Ik heb een tip voor je, die misschien wel helpt om af en toe toe te passen:

Probeer elke dag iets te doen voor de lange termijn en iets voor de korte termijn. 

Voor de lange termijn kun je bijvoorbeeld je workout inplannen, als je deze skipt kun je proberen iets anders 'gezonds' te doen voor jezelf die dag: mediteren, gezonde maaltijden of al je tussendoortjes gezond houden, je koffie met melk en slagroom en suiker even inwisselen voor iets zoals zwarte koffie of thee etc.

Voor de korte termijn kun je bijvoorbeeld uit eten en daarvan genieten (met toetje, als je dat wilt) of een avondje Netflix bingen etc.

Het idee hierachter is dat je op deze manier een balans probeert te houden in plaats van vele dagen achter elkaar alleen maar 'korte termijn activiteiten' te doen en na een week je rot te voelen over jezelf. Of juist alleen maar 'lange termijn activiteiten' waarna je na een week ook weer rot voelt omdat je ook gewoon eens wilt "genieten, ook al is iets niet héél 'gezond'".
Hopelijk heb je iets aan deze tip! Herken jij ook dit soort gesprekken met jezelf?
Foto's: @kylo_and_vader,