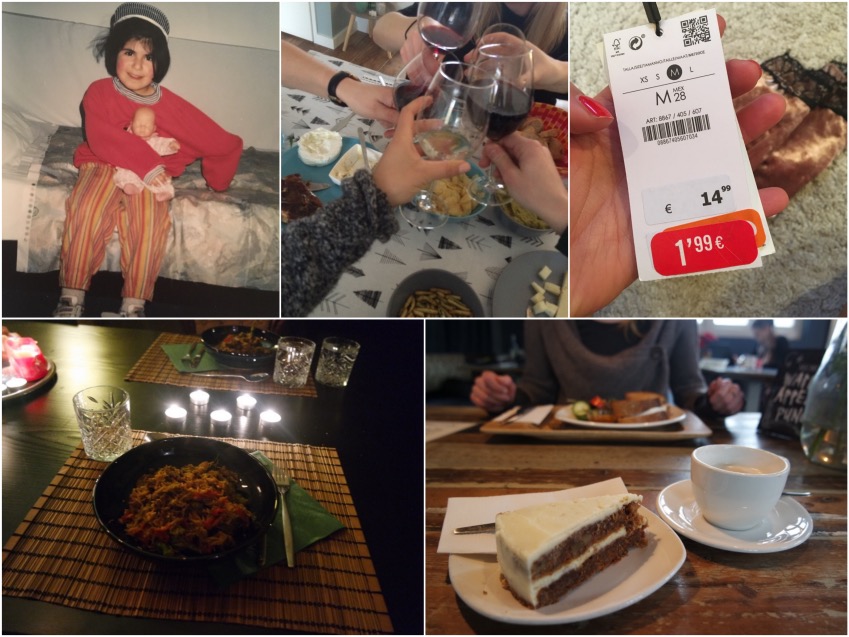 "QT" zoals sommigen het noemen. Ik heb het over quality tijd. Daar heeft mijn leven een hele lange tijd niet van in het teken gestaan, maar ik probeer het steeds meer te integreren. Het gaat stap voor stap, de vlogs helpen me, naast mijn foto dagboeken, mijn week echt even goed terug te zien en te 'evalueren'.  Ik merk gewoon dat ik ontzettend veel uren aan het werk ben achter mijn laptop en nu ook nog met het editten van een vlog erbij. Ik kies er zelf voor en haal er absoluut plezier uit! Maar ik heb mijn sociale leven en vooral de 'quality time' met de mensen die me dierbaar zijn een beetje laten verwateren. Dat wil ik niet. Vandaar de titel van het foto dagboek van deze week, meer quality time voor dierbare mensen; eerste stap is gezet!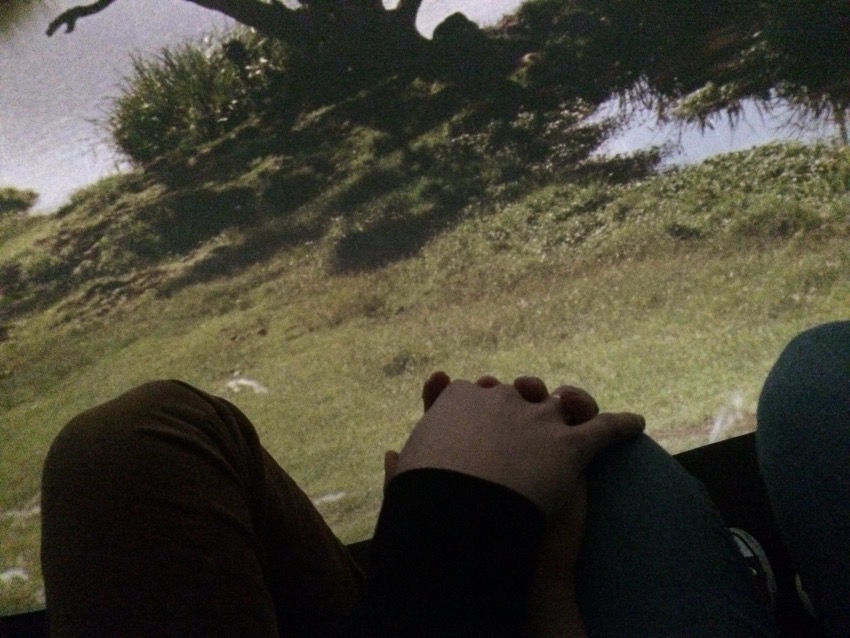 Meteen maar quality time met Boy, dit was in het omniversum in Den Haag. Even serieus, we dachten een beetje iets 'sufs' te doen, maar het was supervet!!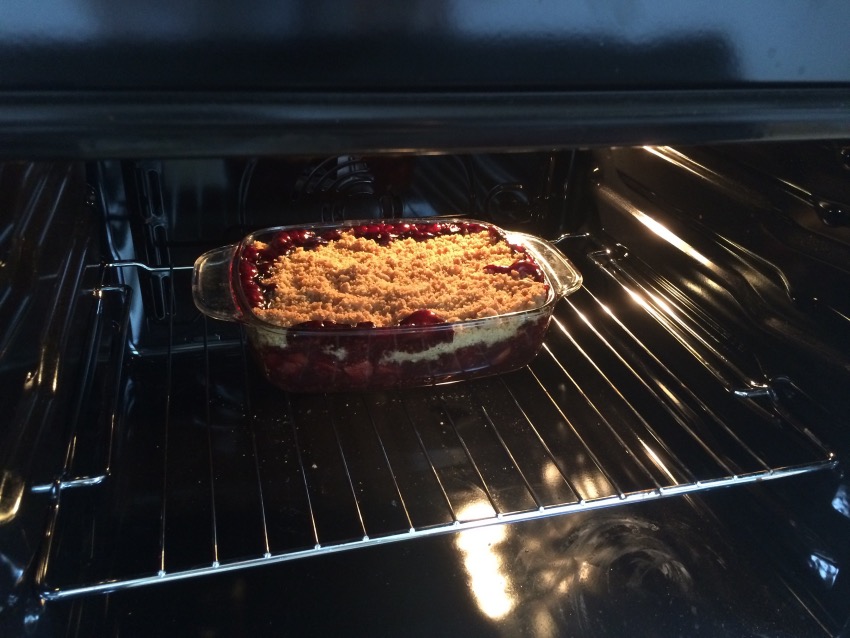 Crumble gemaakt (receptje hier!) voor mijn vriendinnenmiddag: weer quality time! Zie, ik doe mn best 😉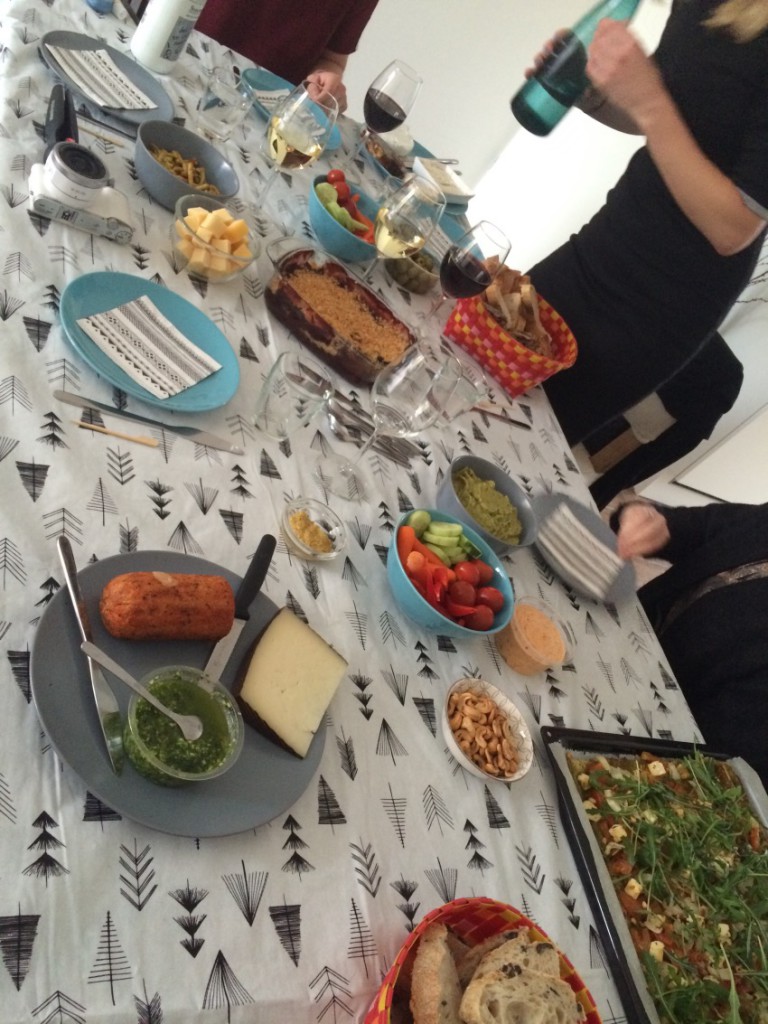 Wees voorbereid op een hoop eten en drinken! Haha, zo gaat het er aan toe bij ons.
Ohhhh kaas.. Hemels!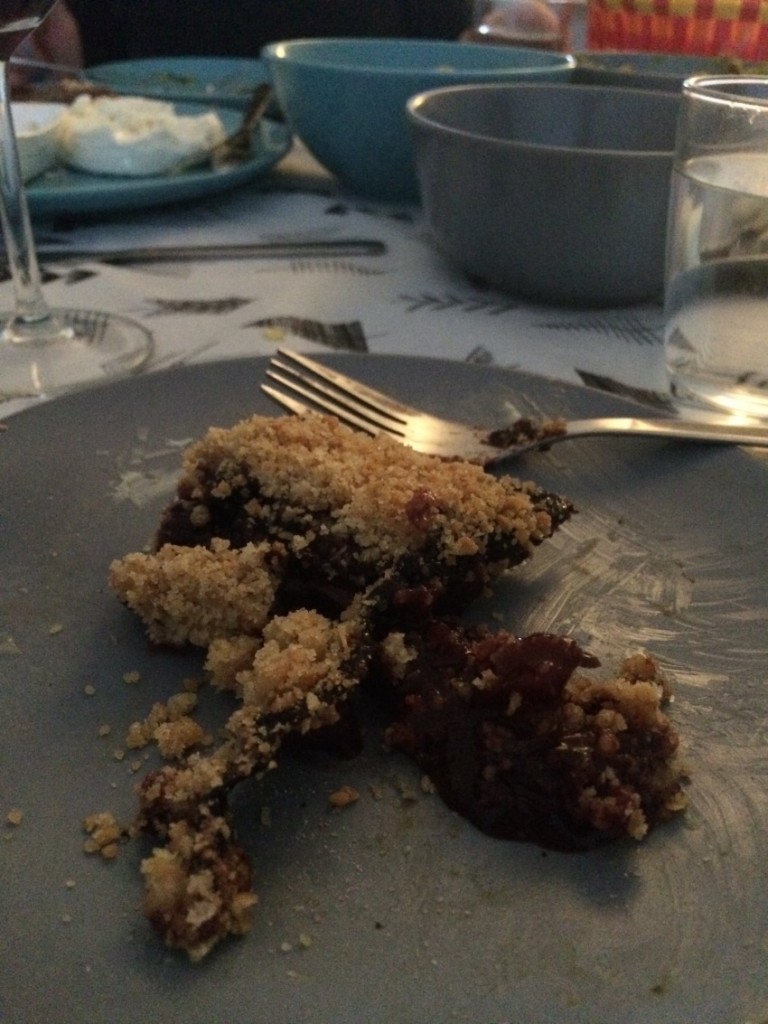 Mijn crumble 🙂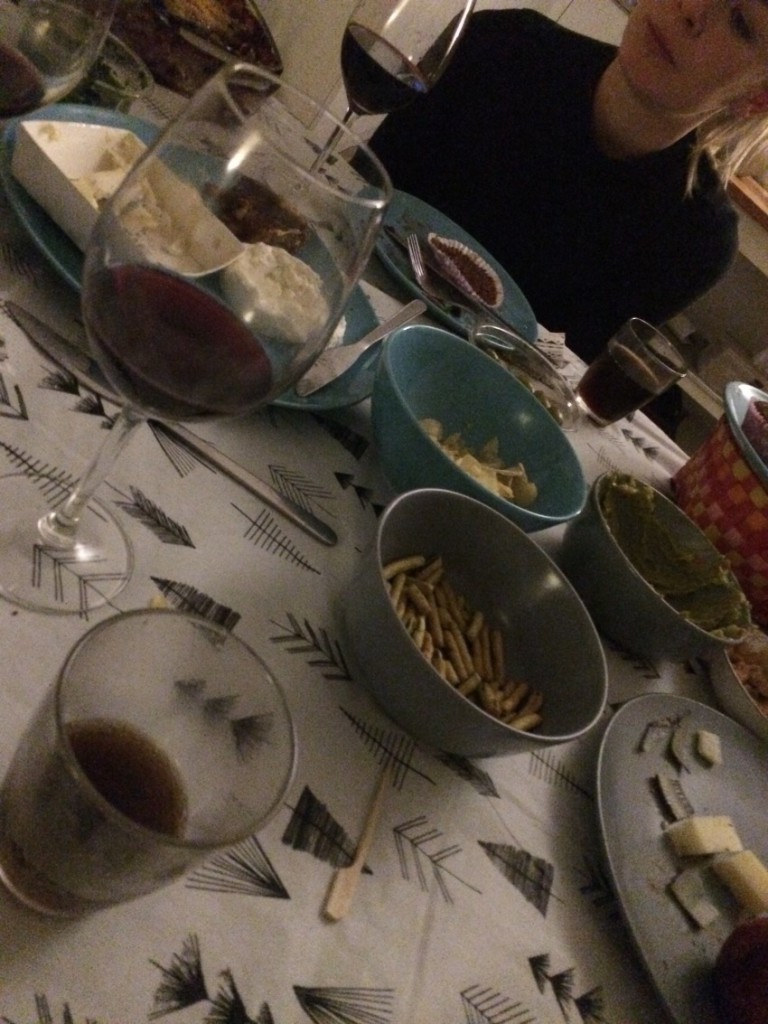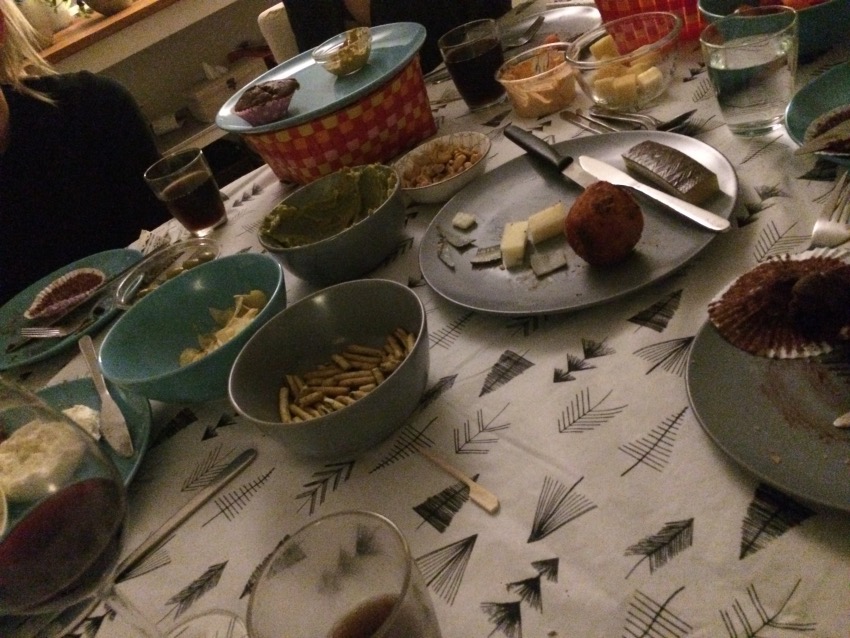 He-le-maal vol!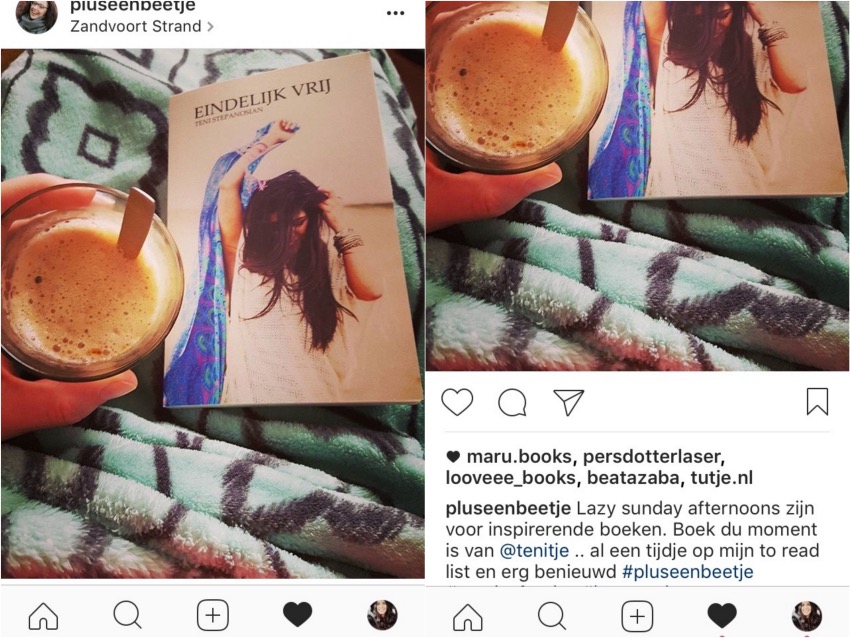 Zo lief dit!!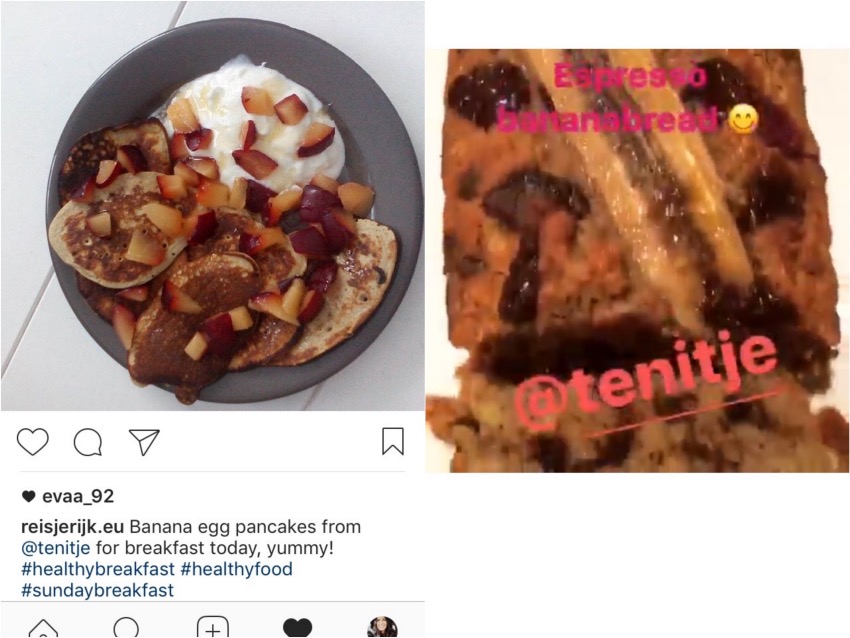 Nog steeds screenshot ik de recepten die jullie maken en op Instagram posten, ik word er zo gelukkig van! Rechts was een boomerang, daarom ziet het er misschien wat gek uit haha.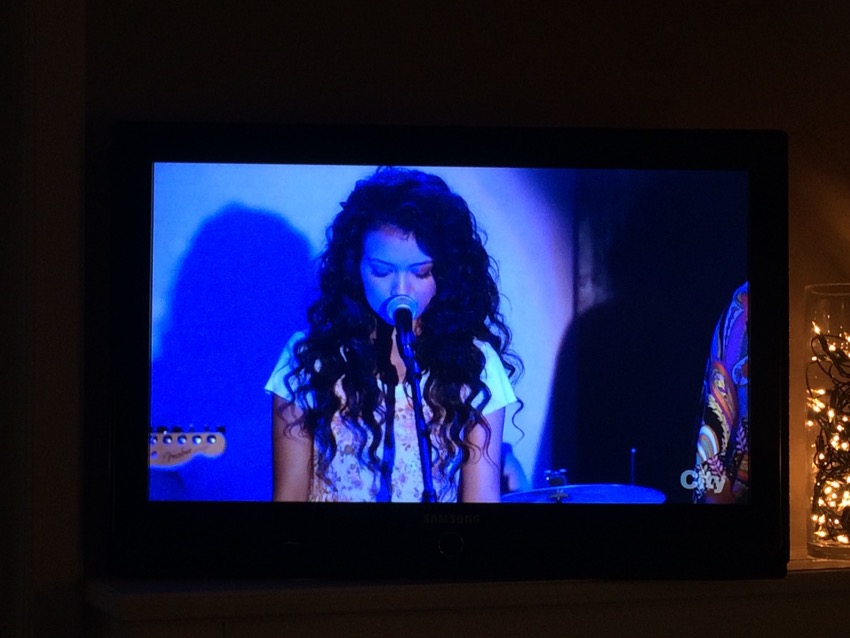 Ik vind zelf het dragen van een velvet singletje met een wit t-shirt eronder een hele leuke (misschien opkomende?) trend. Maar als ik het vertel aan mensen, krijg ik rare blikken. Toen zag ik dit ineens voorbij komen in Empire! Meteen een foto van gemaakt en naar iedereen gestuurd die het raar vindt haha.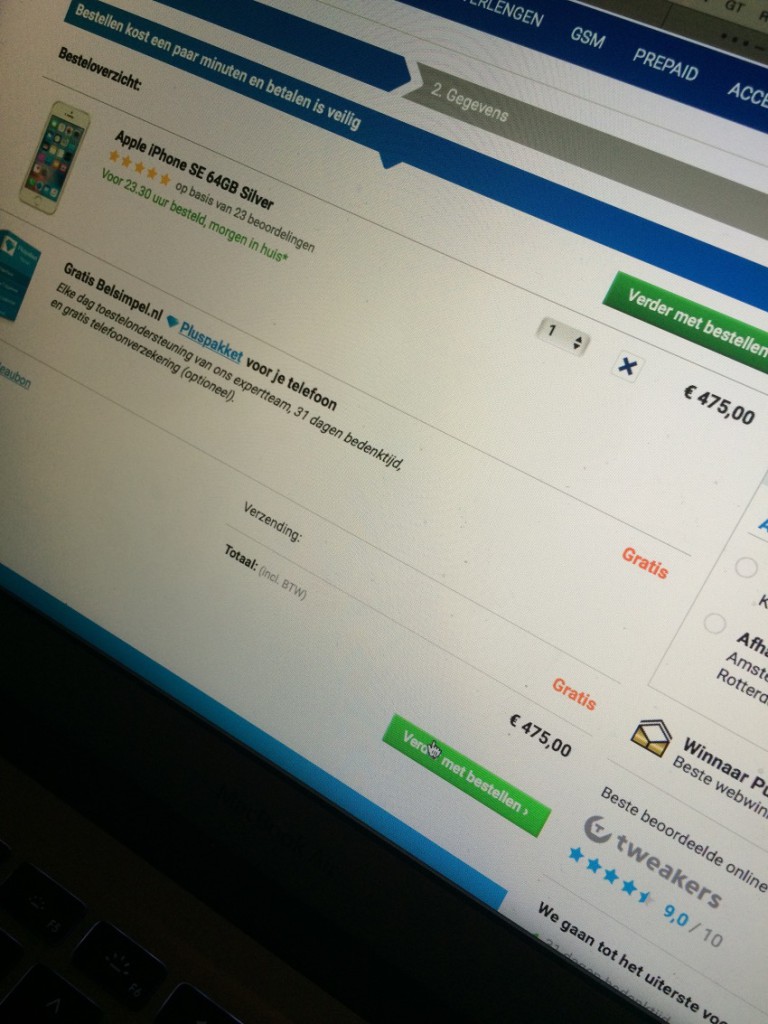 Jep, ik heb maar een flinke smak geld neergelegd voor een nieuwe telefoon. Mijn oude zit constant vol en dat werkt gewoon niet als blogger zijnde. Het irriteerde me het afgelopen half jaar zo erg, dat ik maar een nieuwe heb gekocht met 3 x zoveel ruimte. Fijn zo!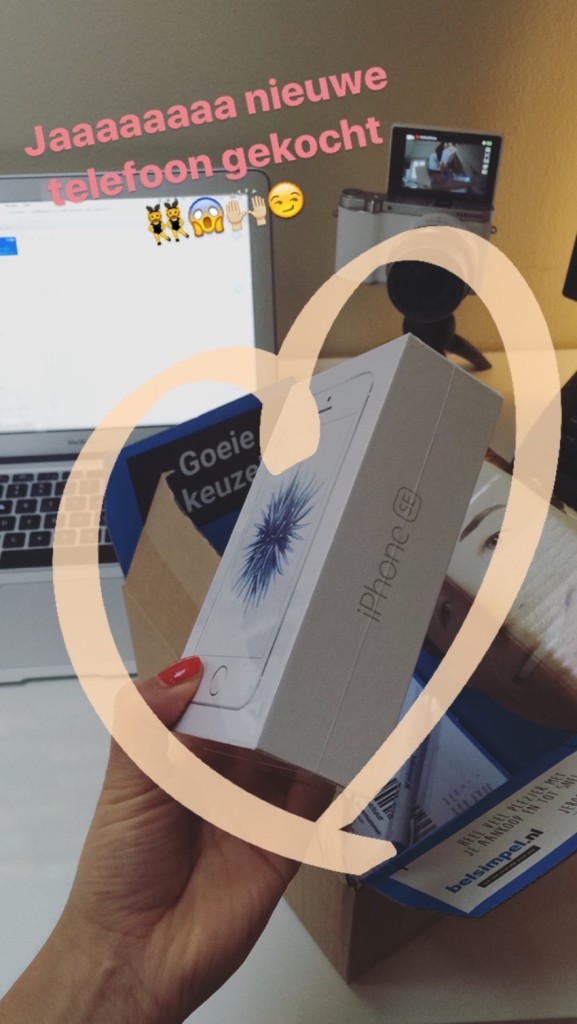 Yaaay!!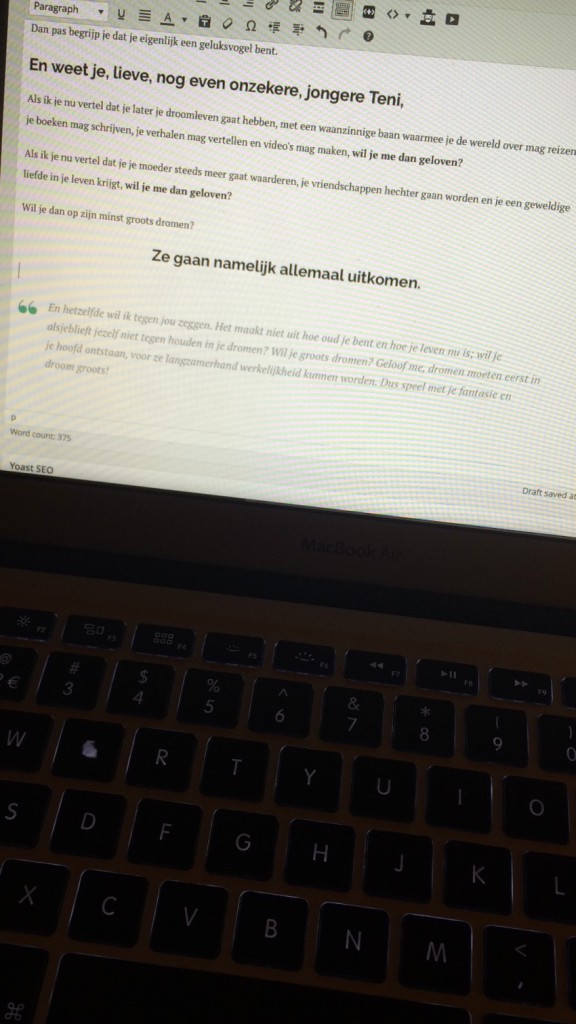 Late avonden brengen soms inspiratie met zich mee. Dit artikel kwam uit mijn hart. Je leest het hier terug: "Je gelooft me toch niet, maar ik wil het je toch zeggen"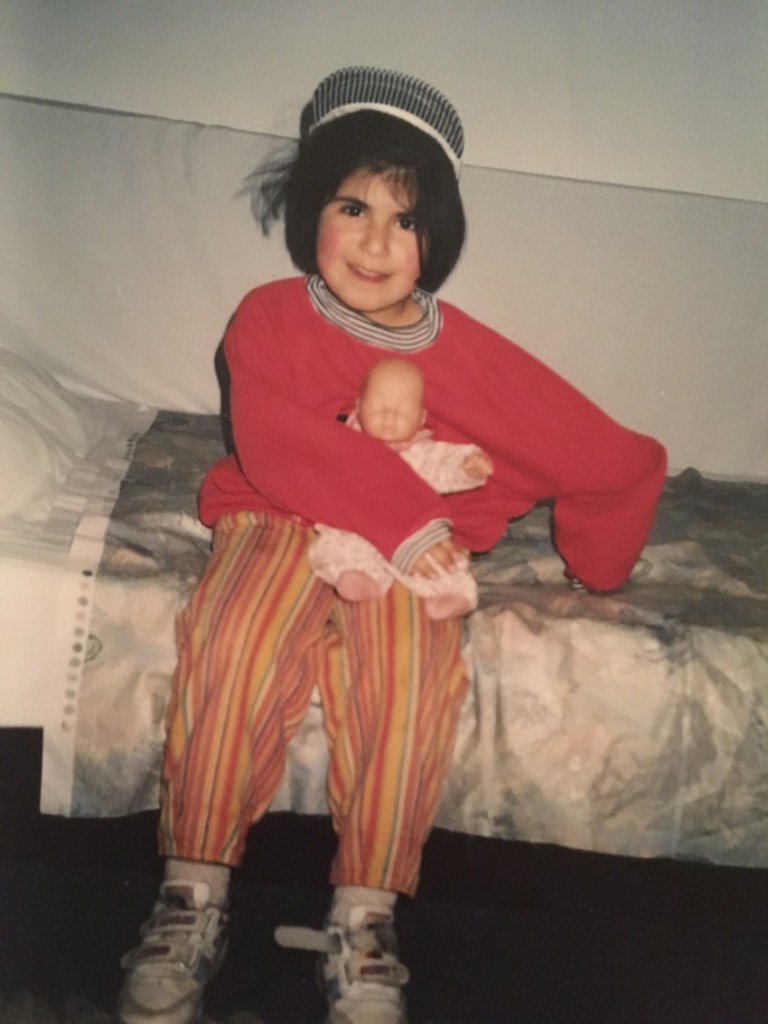 Voor het bovenstaande artikel was ik op zoek naar oude foto's en was ik de albums ingedoken. Vond daar deze hilarische foto. Mooie outfit, met mijn pop Tommy die echt OVERAL mee naartoe moest. Ik was super gehecht aan Tommy. Haha.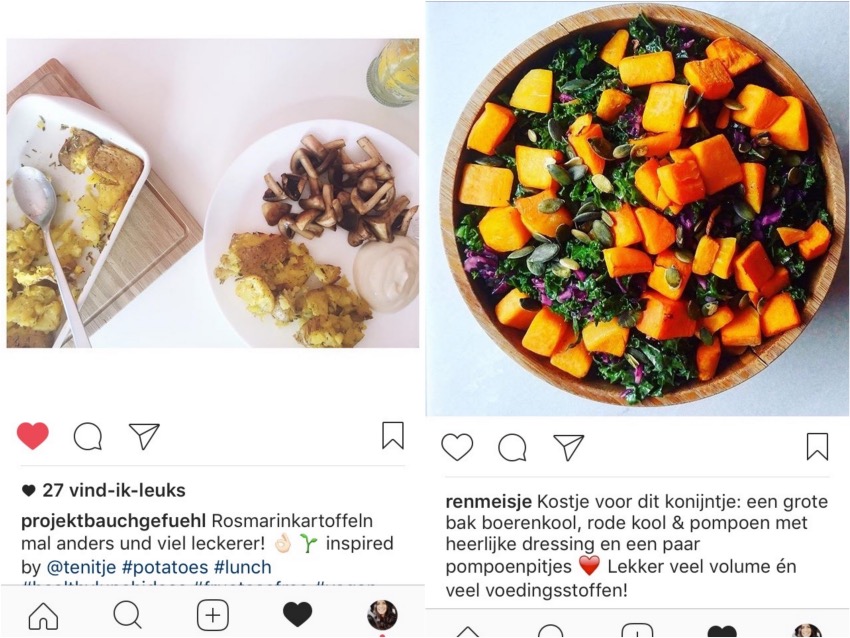 Jullie kunnen er ook wat van met foto's maken zeg! Prachtig!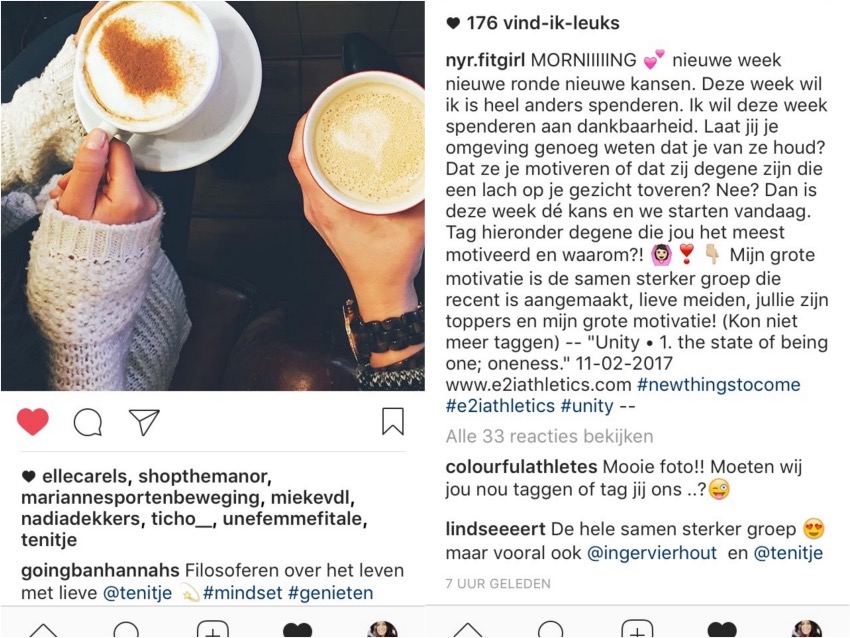 Links: samen met Hannah een koffiedate om eens goed te filosoferen 🙂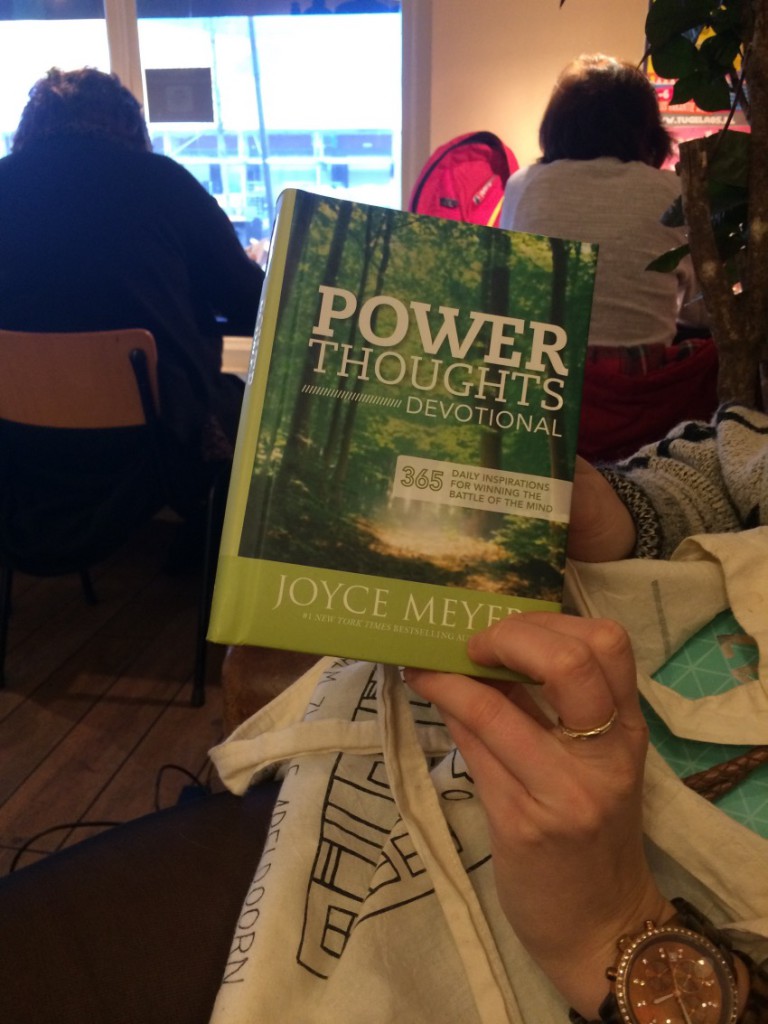 Ze had dit boek bij haar en die moest ik even op de foto zetten als reminder!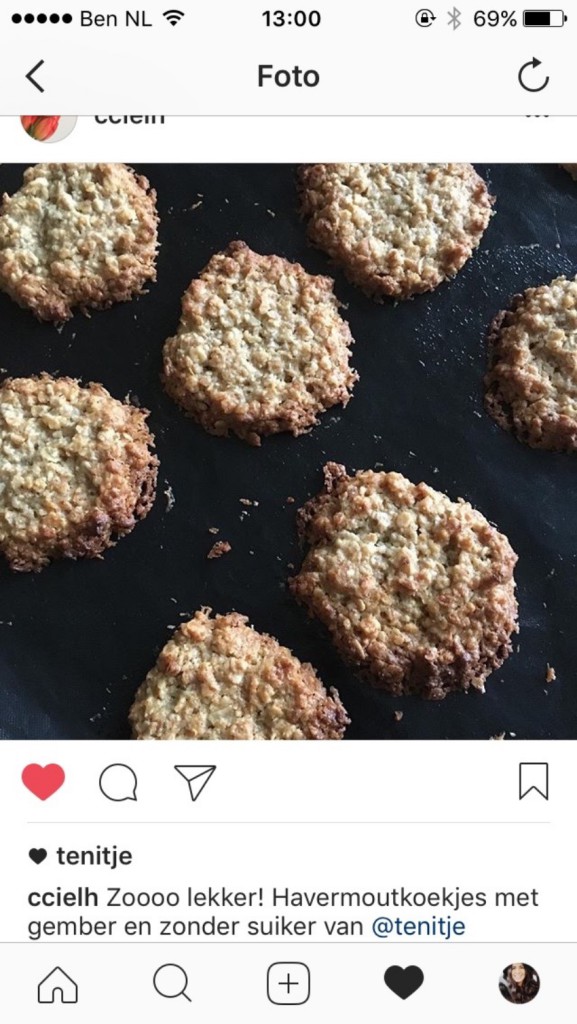 Jummie!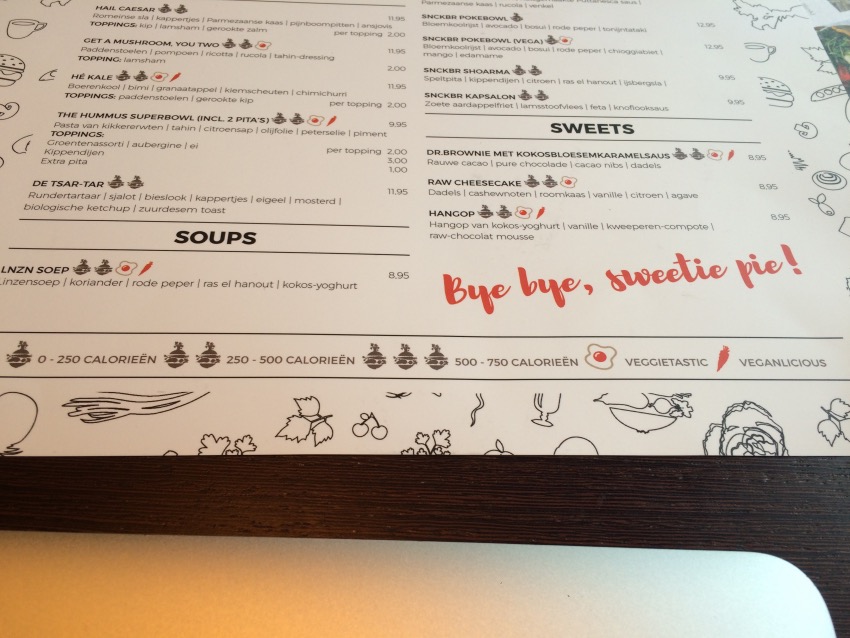 Ik zocht een werkplekje in Amsterdam en liep langs SNCKBR waar ik enige tijd geleden een interview afnam met Meester Bart (jaja, deze komt nog online 🙂 ). Dat leek me een goede tent om wat uurtjes te werken! Vet handig dat ze zoveel voedingsinformatie geven over hun maaltijden, love it!
Ik ging voor een latte macchiato en..
Pannenkoekjes! Kijk hoe waanzinnig dit geserveerd wordt! WOW!!
Dat maakt het werken echt super aangenaam!
Weer in de trend van quality tijd, verraste ik Boy een avondje met een maaltijd zonder telefoons of camera's aan tafel en zonder dat de televisie aan stond.
Hij kon elk moment thuiskomen..
Maar foto's worden wel altijd even gemaakt haha, daarna quality tijd om te praten en te luisteren. Volwassen he? Haha.
Hallo Amsterdam! Je bent zo mooi, maar waarom ben je zo koud deze dagen?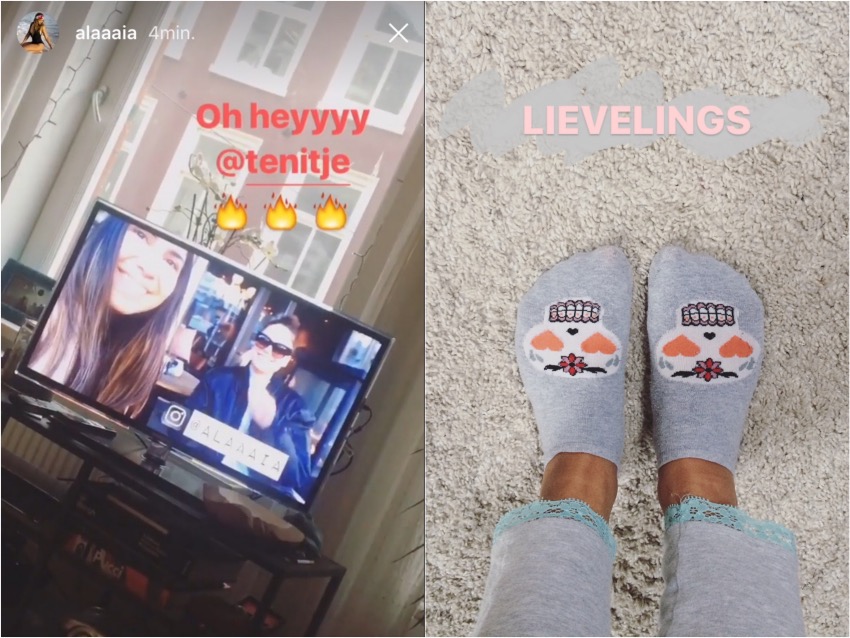 Alaïa ziet zichzelf voorbij komen in mijn weekvlog! Haha. Rechts: mijn lievelingssokken.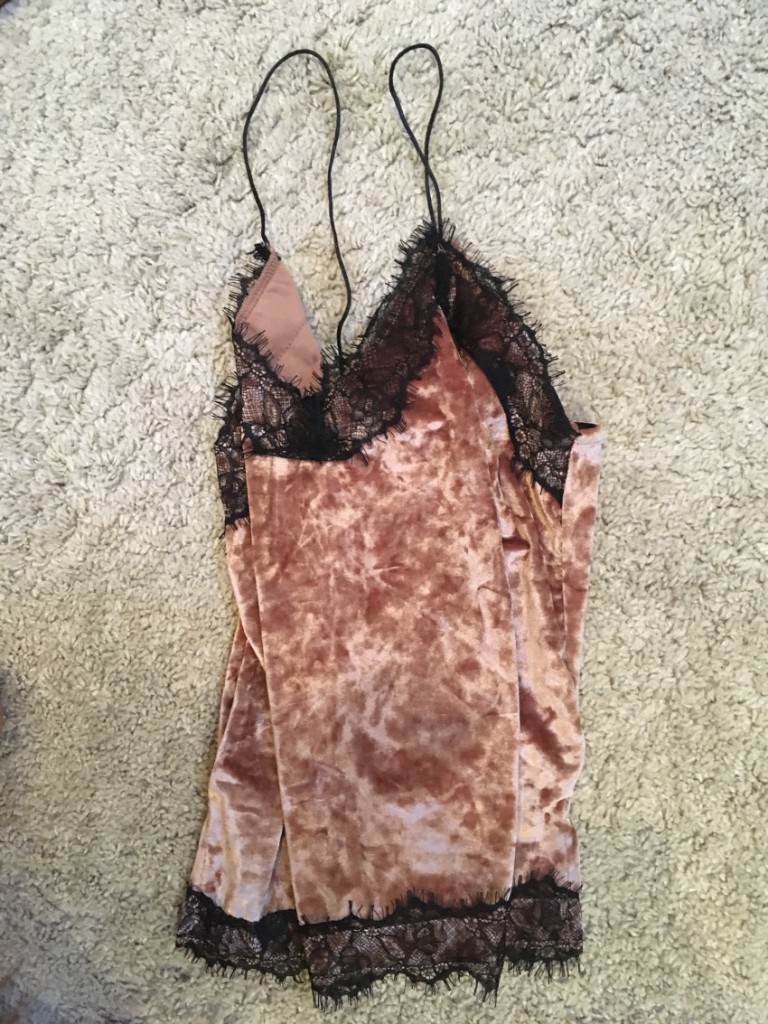 Ik scoorde dit topje bij de Bershka, Velvet liefde! Je raadt nooit hoe duur deze was!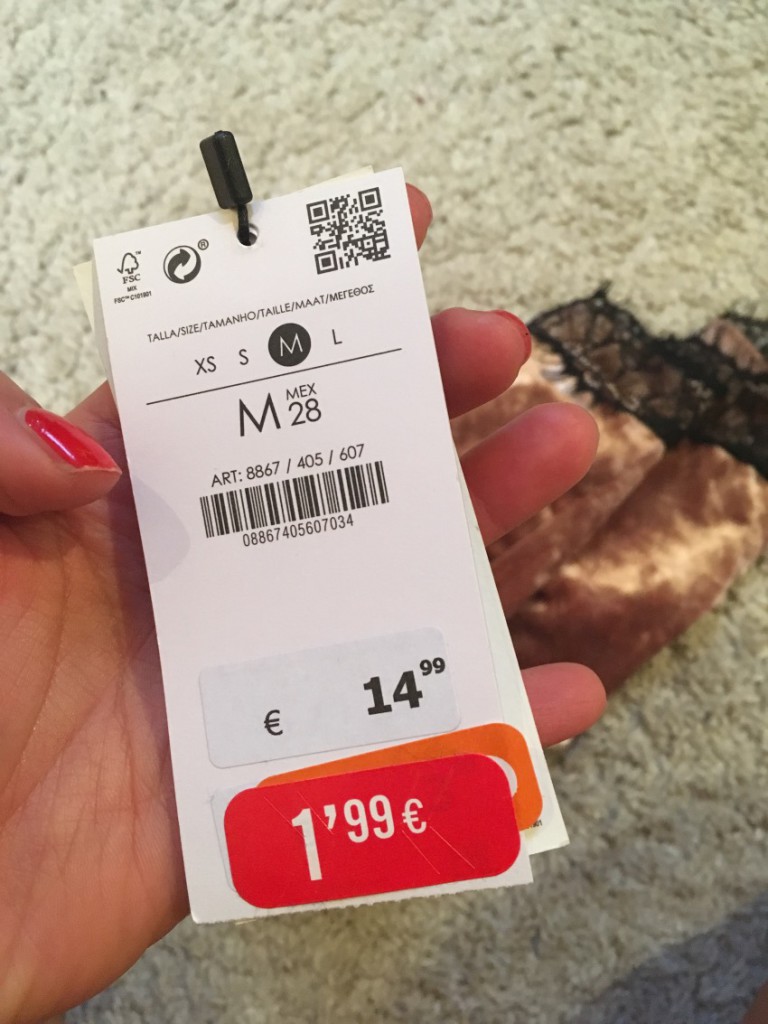 JA, serieus! Haha, dat noemen we nog eens een meepakkertje!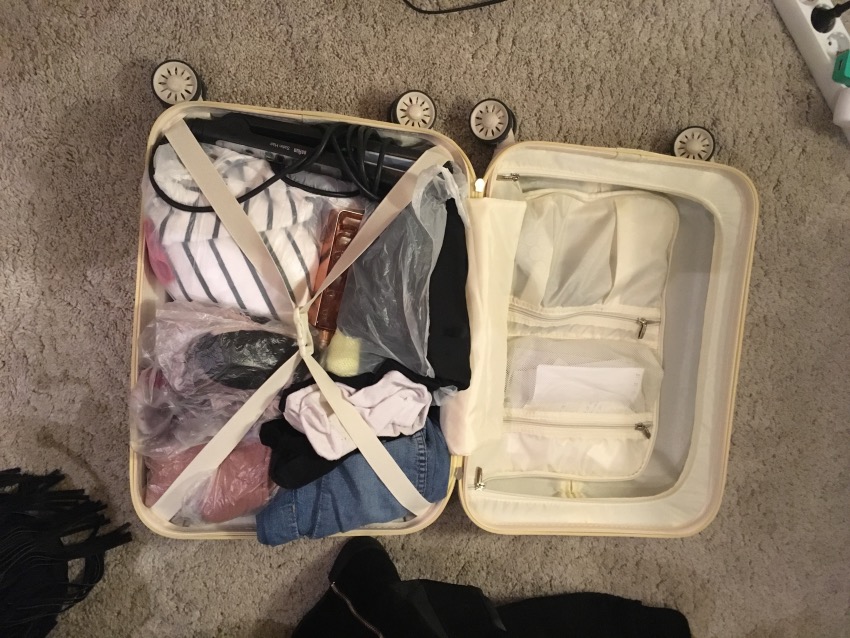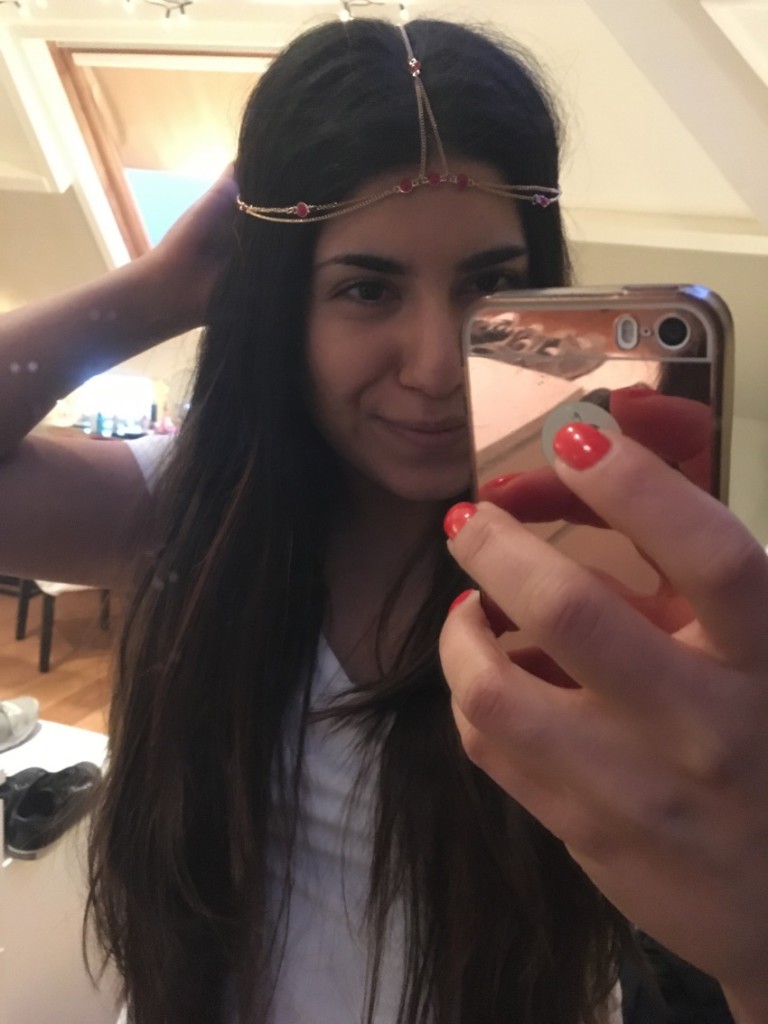 Ook dit hoofd-ding gekocht, lijkt me leuk in de zomer.. Geen idee of ik hem ga dragen..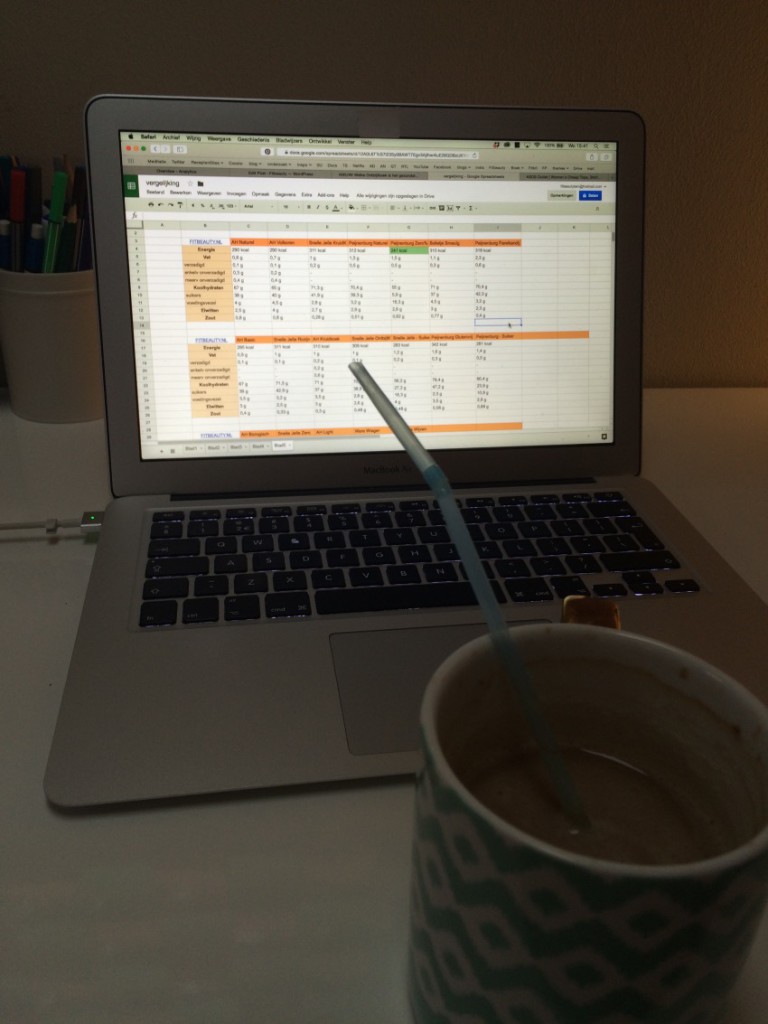 Weer hard gewerkt aan een vergelijkingsartikel, de Ontbijtkoek vergelijking 2.0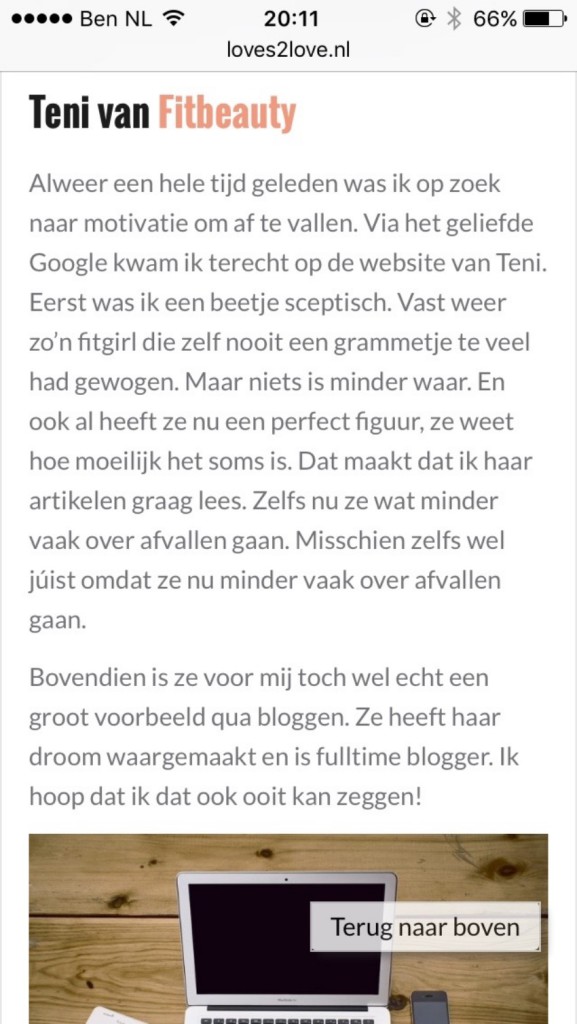 Dit vond ik zo lief om te lezen op de site van Anne!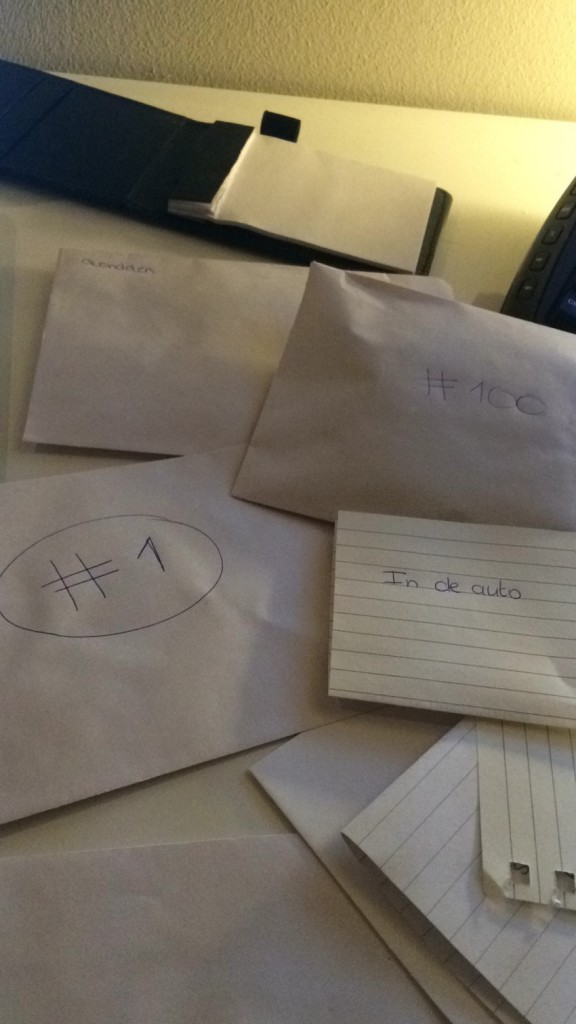 Wat is dit? Nou, ik zal het je vertellen. Dit weekend ben ik in Antwerpen met Boy, dit is mijn verjaardagscadeau aan hem en ik heb er een soort spel van gemaakt met hints en opdrachten. Je zult het spel terugzien in de weekvlog, stay tuned woensdagochtend 9:00 uur 😉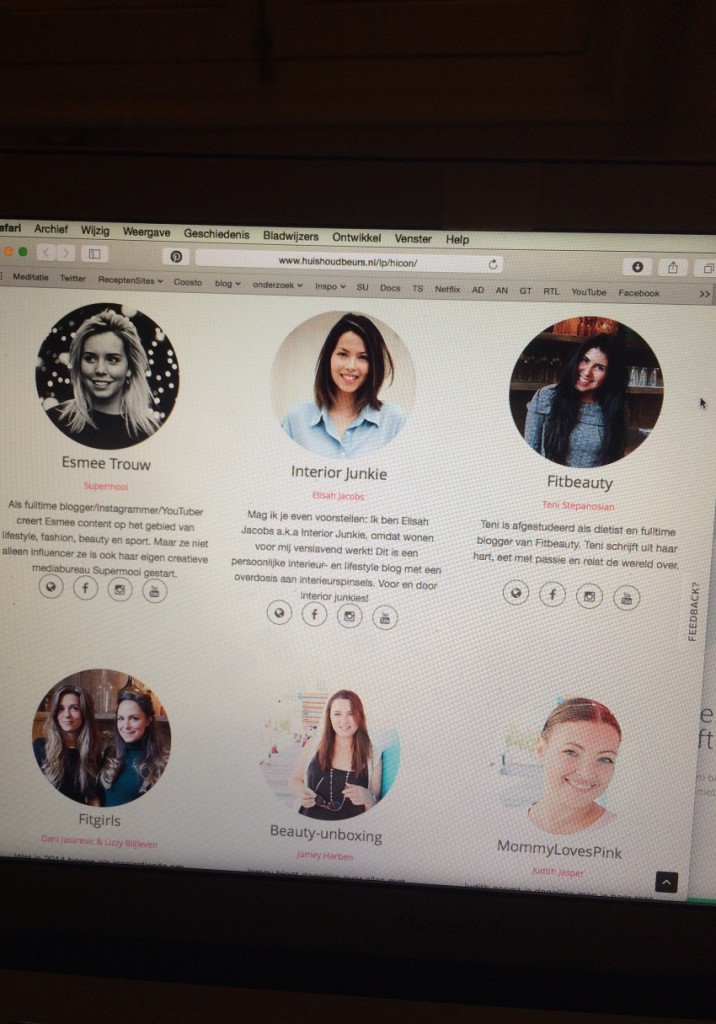 Ik sta op 24 februari samen met Dani en Lizzy van Fitgirls op de Huishoudbeurs een lezing te geven! Maar wat ook wel ECHT heel tof is, is dat er op 23 februari een Influencer congres wordt georganiseerd waar wij ook aanwezig zullen zijn. Ik heb hier waanzinnig veel zin in, ik hoef zelf niet te spreken (scheelt weer stress) maar er komen inspirerende mensen waar ik heel graag naar wil luisteren. Kijk even hoe cool: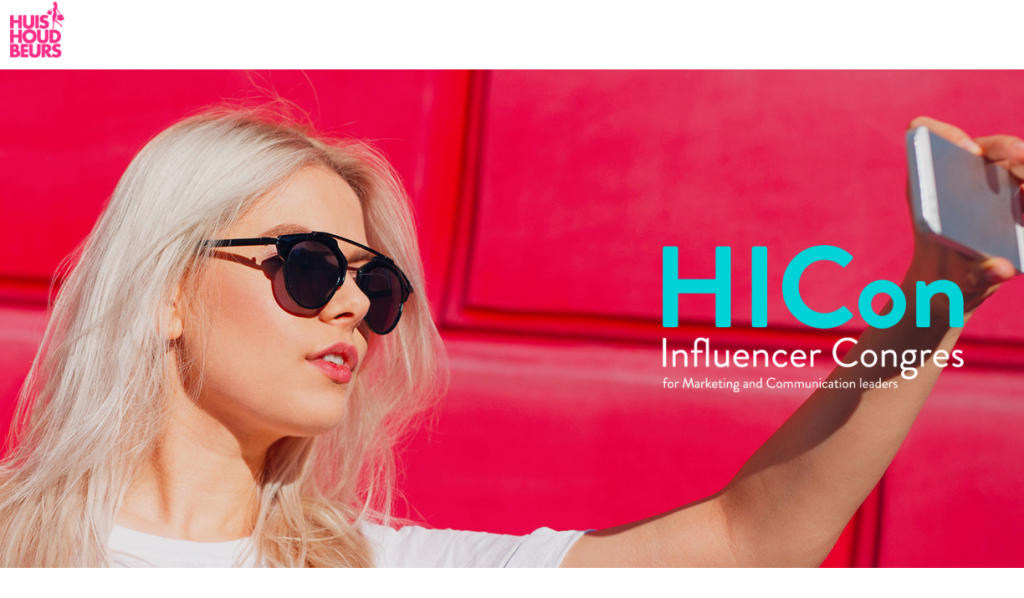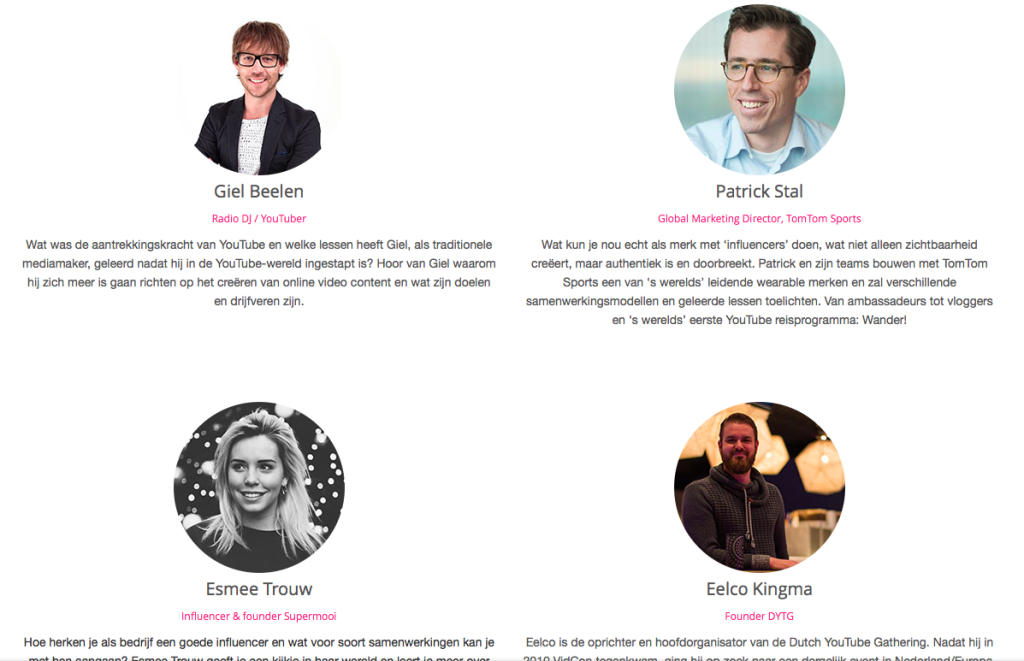 Ik vind het prachtig opgezet, een serieuze dag om heel veel van op te steken, als je een bedrijf bent of in de online wereld zit en misschien wel 'groter' wilt worden? Je werk ervan wilt maken? Heel veel boeiends dus! Dat is ook zeker terug te zien in de ticketprijs, deze is 125 euro (ex BTW), ik kan jullie een korting aanbieden als 'gast van Teni' met de code 'RAI17', (en nee, ik verdien er niets aan, dus niet denken dat ik het om het geld doe ;)). Kijk even op de site mocht je meer informatie willen.
Nog meer quality time met een van mijn beste vriendinnen die ik veel te lang niet had gezien. We spraken af in de Bakkerswinkel in Amsterdam, wat een gave tent is dat zeg!
Ontbijten met carrot cake, why not 🙂
Zij ging voor een broodje geitenkaas 🙂
Werken in de Coffe Company met een theetje.
Zo, dat was alwéér een week voorbij! De dankbaarheid blijft enorm voor dit leventje dat ik mag hebben, er komen zoveel gave samenwerkingen aan waar ik jullie van op de hoogte wil stellen! Voor nu zeg ik; geniet van je zondag dan doe ik dat ook!
<3 Liefs!