Tijd voor een volgende fase: de 30-ers! Heb je de vorige (20-ers) fase gemist? Klik dan even hier. Wat zijn de belangrijke aspecten van de 30-er jaren qua gezondheid?
Laten we beginnen met het vanzelfsprekende, voeding!
Ja ja ja, alsof je dit niet vaak genoeg hebt gehoord. En toch blijf ik het weer herhalen 🙂 Nu je in de 30 bent is het goed om te weten dat je stofwisseling al wat is gedaald. Wil je je figuur behouden? Eet 200 calorieën minder elke dag (dus rond de 1800 – 2200 hooguit als je veel sport) dan dat je deed in je 20-er jaren. Zorg ervoor dat er in je voedingspatroon metabolisme-versnellende voedingsmiddelen zitten. Zoals pepers en kruiden. Uit onderzoek is gebleken dat wanneer je op een dag heel gekruid en pittig eet, je wel 100 calorieën extra kunt verbranden!
Vergeet ook niet om flink wat eiwitten in te slaan (minimaal 46 gram per dag), dit kost twee keer zoveel calorieën om te verteren dan koolhydraten. Ook zijn eiwitten belangrijk om je spiermassa te behouden (dus wel regelmatig sporten!).
Spieren verbranden drie keer meer calorieën dan vet. Na je 30ste zal ongeveer 8% van je spiermassa afnemen, dit heeft een groot effect op je stofwisseling; je verbrandt veel minder calorieën dan in je 20-er jaren. Alleen al twee krachttraining workouts van 30 minuten in één week hebben een positief effect op je spiermassa en stofwisseling. Ook al doe je basisoefeningen, bewegen en je spieren activeren kan op elk level.
Niet genoeg rusten kan een risico zijn op bijvoorbeeld overgewicht of het krijgen van een beroerte. Probeer er een gewoonte van te maken om elke avond rond hetzelfde tijdstip te gaan slapen. Misschien klinkt het gek, maar het werkt wel: een wekker zetten voor de tijd dat je naar bed moet. Soms vergeten we gewoon hoe snel de tijd voorbij is gegaan en is het alweer half 1 's nachts terwijl je allang in bed moest liggen. Een wekker kan daarbij een aardig handje helpen!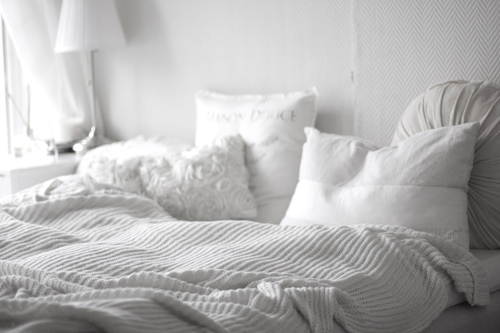 Dr Oz's Guide to Getting Healthy – Oprah Magazine January 2013
Bewaar, Like, Tweet of Pin!