Ik weet dat de meeste mensen gezond eten en sporten om af te vallen of om een fit lichaam te behouden. Soms doe je zo hard je best en lijkt je lichaam niet te krimpen, is het allemaal voor niets? Nee! Natuurlijk niet! Ik ga je enkele geweldige verbeteringen vertellen die direct het gevolg zijn van gezond eten en sporten. 
Endorfine/Humeur
Elke workout die ervoor zorgt dat je hart harder gaat pompen zorgt ervoor dat je hersenen endorfines aanmaken. Deze zorgen ervoor dat je je gelukkig voelt, de hele dag door! Hoe intenser je workout, hoe gelukkiger je je voelt!
Huid
Suiker uit je eten schrappen evenals bewerkt voedsel ("processed food") helpt je bij het krijgen van een mooiere huid. Als je net begint met sporten ook! En niet alleen dat, het geeft je die prachtige "glow" en zorgt ervoor dat je er jonger uit ziet, dit komt doordat de circulatie beter is geworden door het sporten. Je lichaam voeden met de juiste voedingsstoffen helpt bij het aanmaken van huidcellen die de algehele uitstraling van je huid helpt. Joepie!
Opgeblazen
Je lichaam reageert op voeding dat veel zout bevat en veel bewerkingen is ondergaan. Hoe? Door vocht vast te houden. Vanaf het moment dat je meer groente begint te eten, meer water begint te drinken en gaat sporten, zal je lichaam hierop reageren door het overtollige water direct los te laten. Dit zie je vaak direct al op de weegschaal (kan motiverend zijn!) en natuurlijk de omvang van je buik wordt kleiner doordat je je niet meer opgeblazen voelt.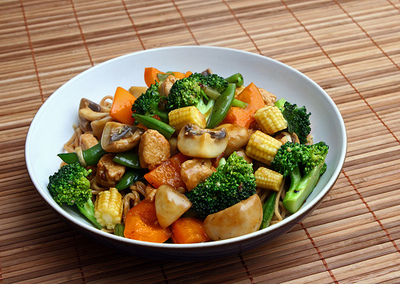 Circulatie
Gezond eten en sporten verbeterd je algehele circulatie in je lichaam. Zuurstofrijk bloed komt op plekken waar het eerder niet is gekomen. Je organen zullen beter functioneren, je hart zal sterker worden en je hersenen zullen op een hoger niveau functioneren: wauw! En je dacht misshien dat afvallen het leukste was? ha! 😀
Slaap
Je zult slapen als een baby. Voornamelijk omdat je de bewerkte suikers uit je voeding hebt geschrapt. Deze maken het alleen maar lastiger voor je om te slapen. Ook helpt sporten bij het verminderen van stress waardoor je ook weer beter in slaap valt.
Zelfvertrouwen
Gezonde keuzes maken voor jezelf resulteert in het goed voelen over jezelf! En niets voelt beter dan barrieres verbreken zoals; de eerste keer dat je gaat hardlopen, je eerste echte pushup, de eerste week zonder frisdrank en ga zo maar door. Respect je lichaam en je zult een gezond zelfrespect erbij ontwikkelen.
Bewaar, Like, Tweet of Pin!