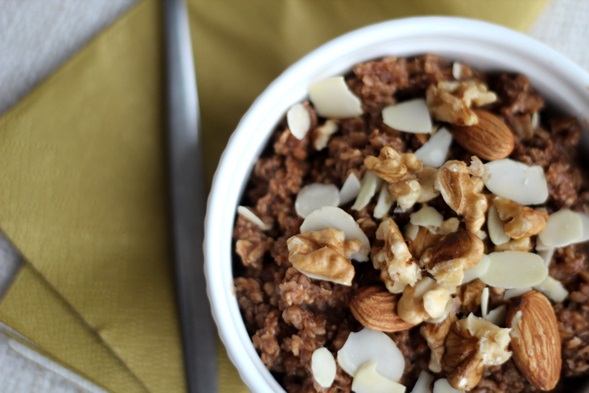 Ik kan geen genoeg krijgen van havermout! Dit is weer een goed geslaagde combinatie! Chocolade havermout met noten 🙂
Wat hebben we nodig?
amandelmelk, sojamelk, of ander soort melk
havermout
2 blokjes pure chocolade
1 eetlepel honing
geschaafde amandelen, amandelen en walnoten
De hoeveelheid amandelmelk en havermout is voor mij altijd op gevoel. Als ik trek heb in een wat dikker papje, doe ik meer havermout. En omgekeerd. Daarom heb ik helaas geen exacte hoeveelheid, gelukkig is het niet te verpesten. Heb je teveel havermout? Doe er dan melk bij en andersom.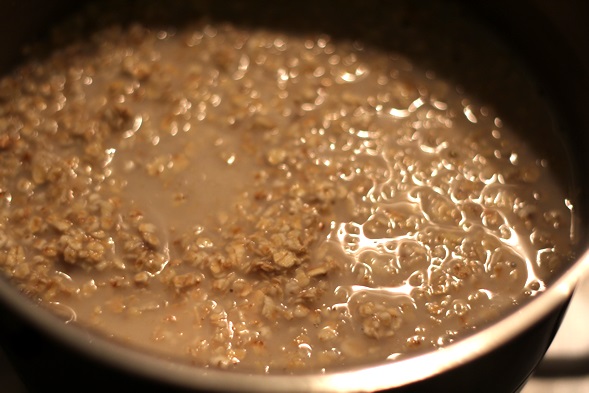 Havermout en amandelmelk opwarmen. Zodra het warm is kun je de honing toevoegen.
En dan kunnen de blokjes chocolade erbij.. Oohhhh jummieeeee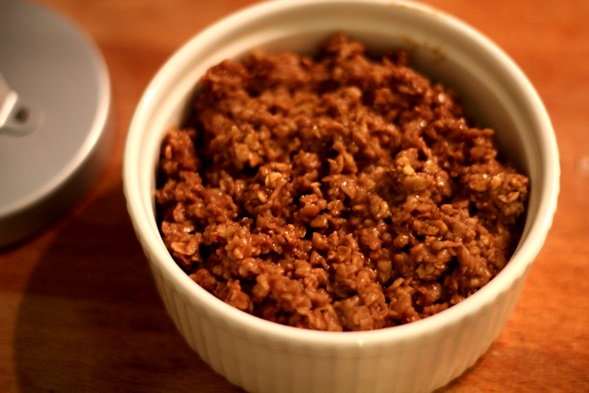 Dit is de basis! Heerlijke chocolade havermout.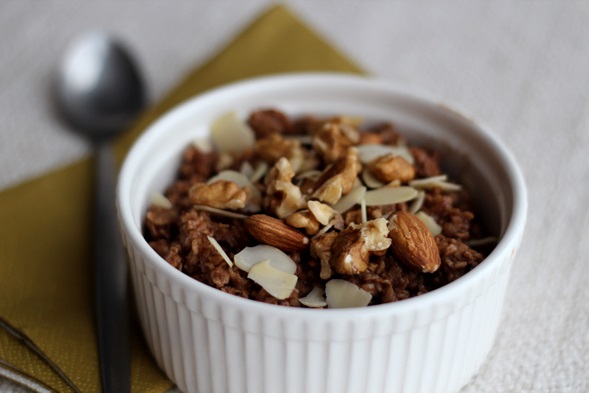 Garneren met noten, en je hebt een heerlijk lekkernijtje als ontbijt bijvoorbeeld.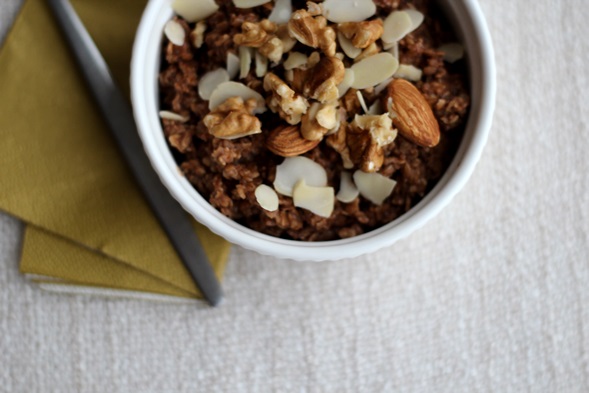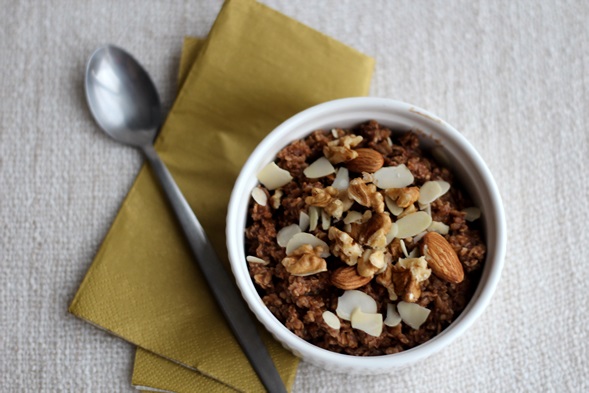 Bewaar, Like, Tweet of Pin!