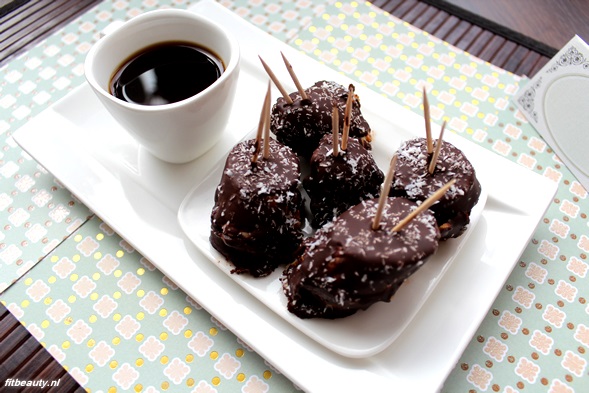 Zo simpel, zo lekker en toch verantwoord. Je ziet het misschien nog niet, maar dit zijn twee plakjes banaan met pindakaas ertussen. Omhulsd met pure chocolade en kokosvlokken.. Hemels!
Wat heb je nodig?
Gesmolten pure chocolade
1 banaan
Pindakaas
Kokosvlokken (optioneel)
Cocktailprikkers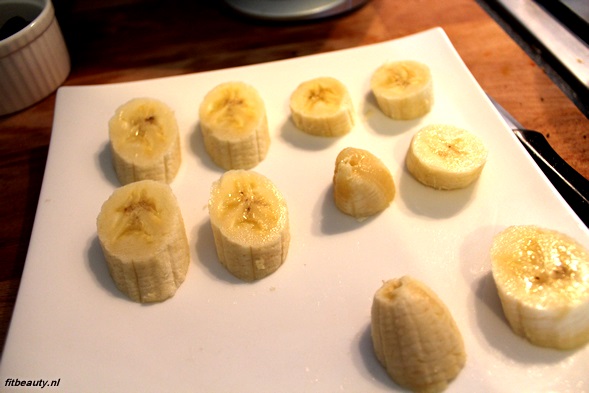 Allereerst snijd je de banaan in een even aantal plakjes. zoek voor elk plakje een gelijke "partner"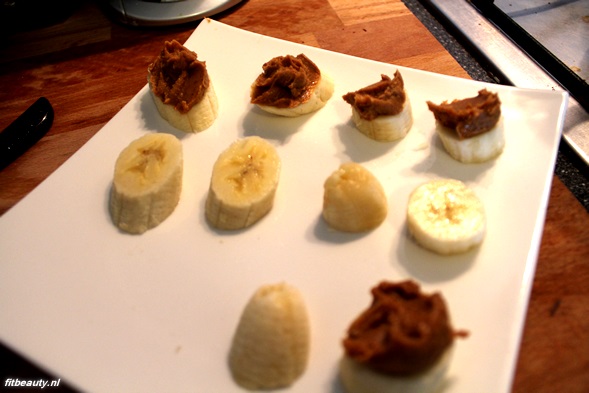 Besmeer de helft van de plakjes met pindakaas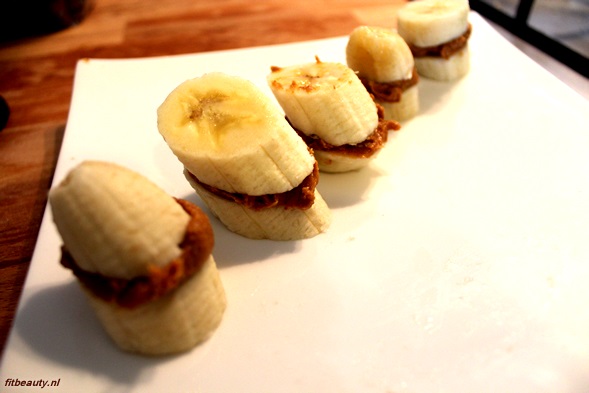 Sandwich!!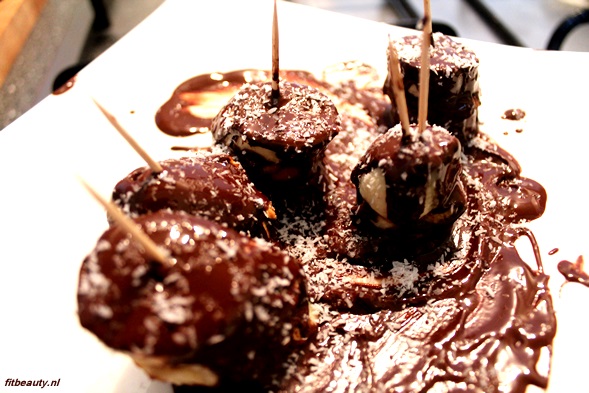 Ga helemaal los met de gesmolten chocolade! Dit wordt een kliederboel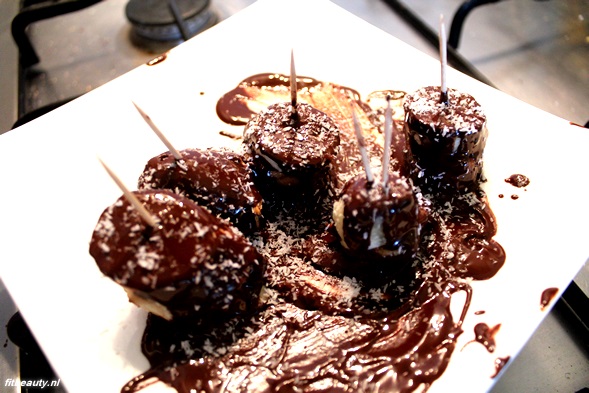 Vergeet de cocktailprikkers en kokosrasp niet. Zodra je kunstwerk af is, zet je dit voor minimaal 2 uur in de koelkast.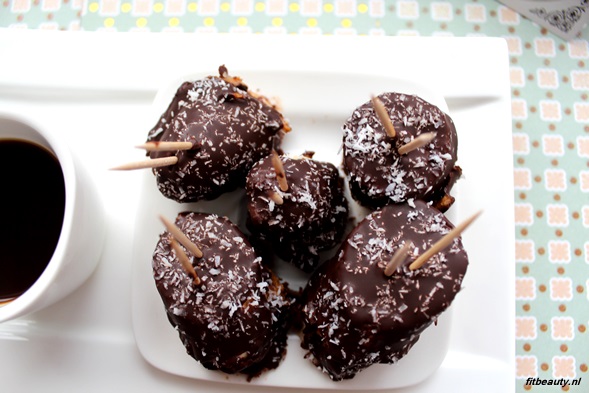 Zodra het uit de koelkast is, kun je met een mes de onderkant van de snacks losmaken en ze op een schoon schaaltje serveren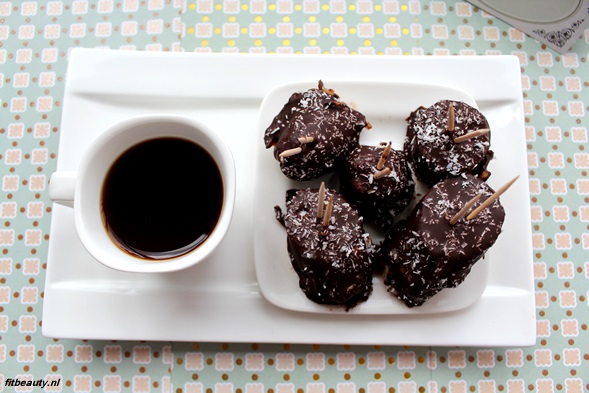 Met een kopje espresso bijvoorbeeld. Of thee. Wat jij lekker vindt.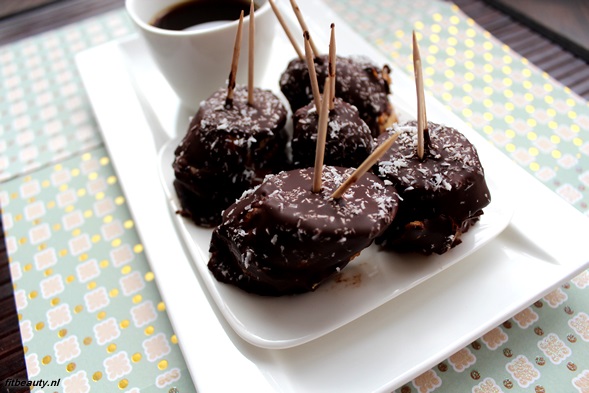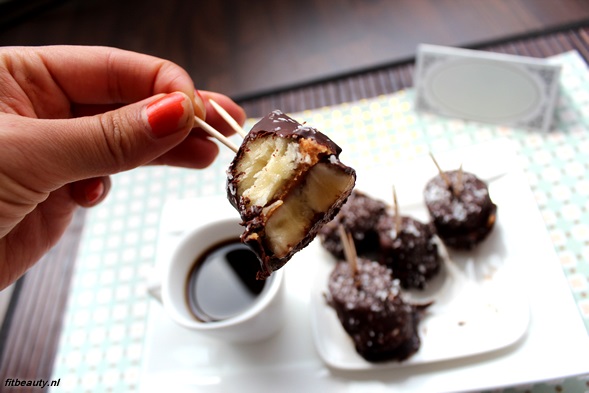 Ze zijn echt héérlijk!
Bewaar, Like, Tweet of Pin!