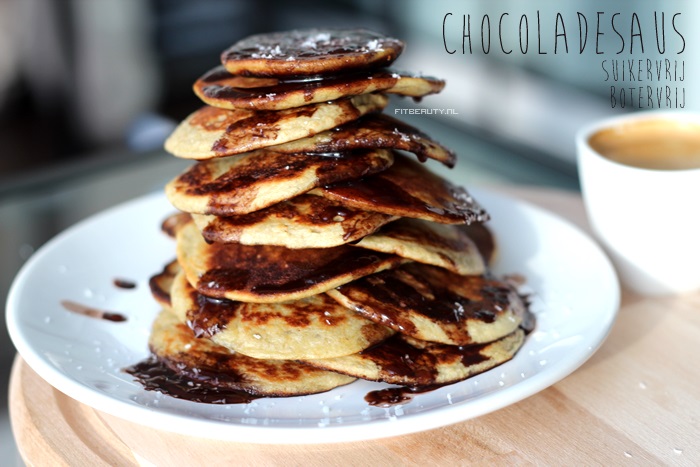 Ik had eens trek in een "fancy" ontbijt. Daar horen 9 van de 10 keer mijn banaan-ei pannekoekjes bij en deze keer heb ik er een chocoladesaus bij gemaakt. Het recept is zo vreselijk simpel dat ik jullie tussentijds hoop te vermaken met smullende foto's! 
Wat heb je nodig?
3 eetlepels honing
2 eetlepels kokosvet
1-2 eetlepels cacao poeder
1 grote kom en 1 kleine kom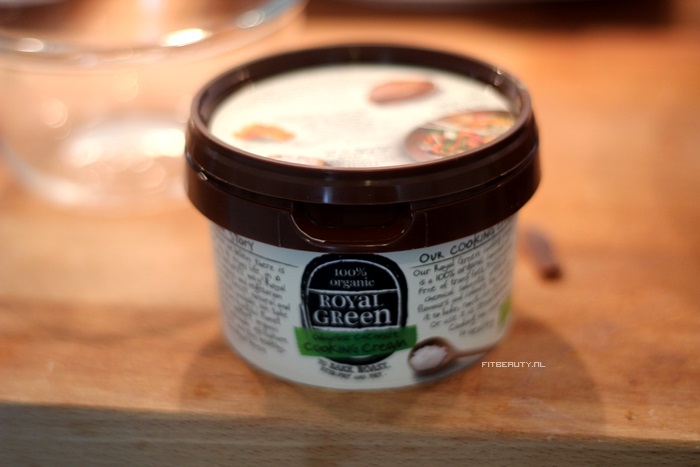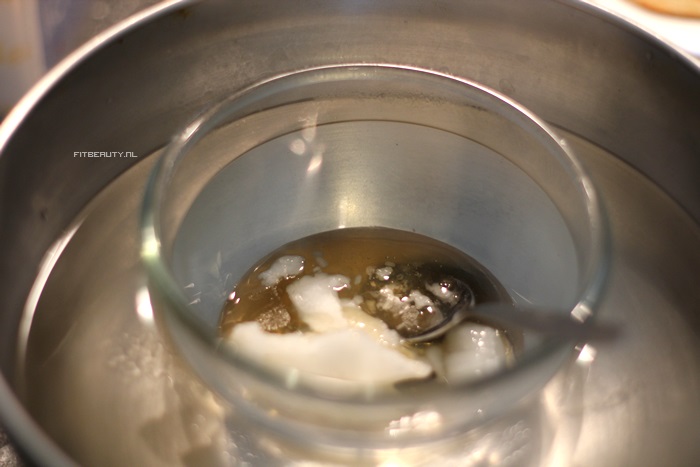 Vul de grote kom met heet water, doe de honing en kokosvet in een kleine kom, en plaats deze in de grote kom, roer dit zachtjes tot het gemengd en gesmolten is.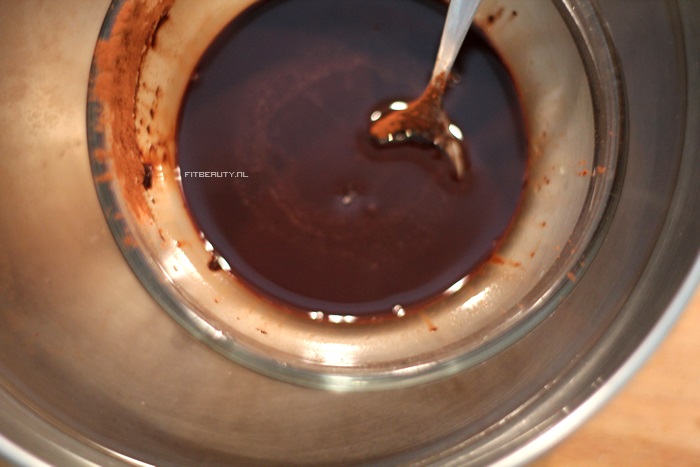 Voeg vervolgens de cacaopoeder toe, en roer dit goed door. Haal de kom uit het water en laat het eventjes staan, het zal steeds dikker worden omdat het kokosvet weer hard begint te worden bij kamertemperatuur. Kies zelf wanneer de chocolade saus de juiste textuur heeft, hoe langer je wacht, hoe dikker. Ik heb van te voren banaan ei pannekoekjes gemaakt met 2 bananen, 3 eieren, havermout, roggebloem en havermelk. Een vergelijkbaar recept vind je hier.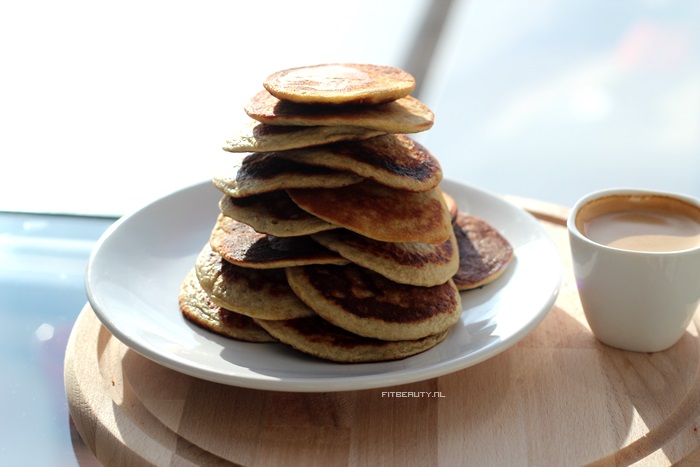 Kijk ze toch, zo onschuldig en puur, geen flauw benul wat hen zometeen gaat overkomen…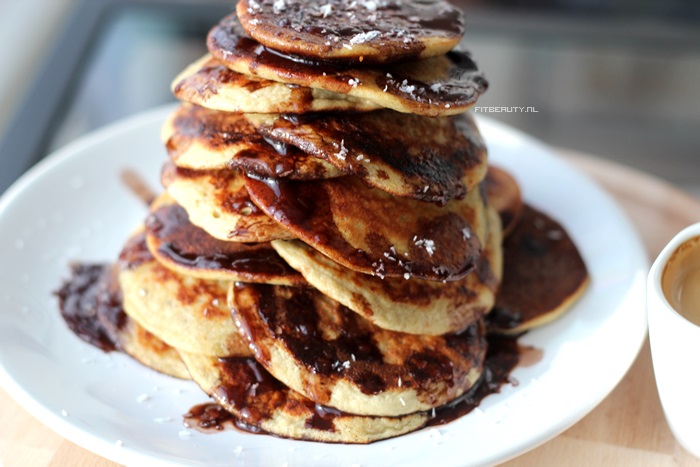 Jummm!! Subtiel de chocolade saus over de pannekoekjes laten druipen, daarna heb ik er wat kokosrasp overheen gedaan als garnering. Oke, vanaf nu komen er zoveel foto's van deze heerlijkheid dat ik denk dat jullie hierna direct de keuken in rennen of misselijk worden. Haha, het liefst het eerste natuurlijk.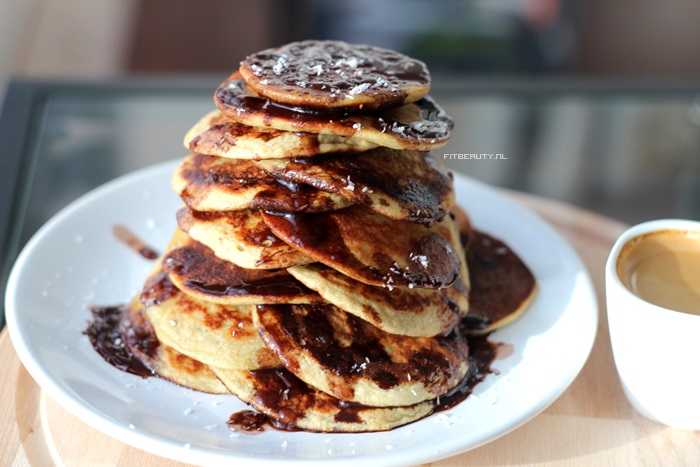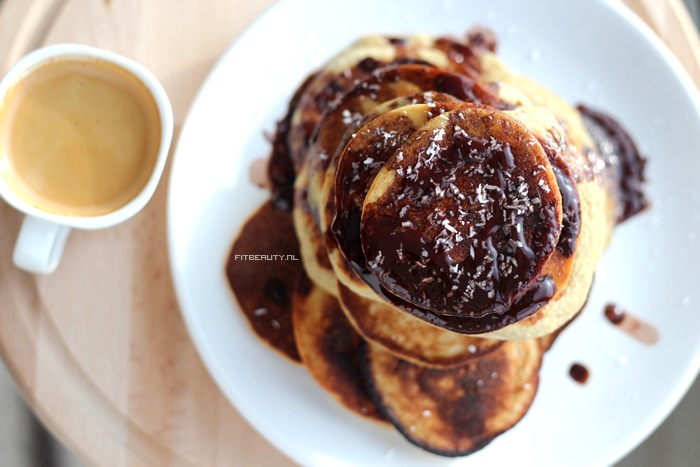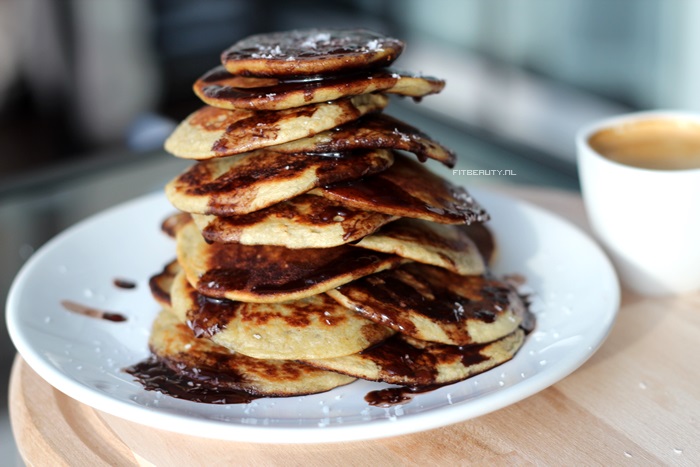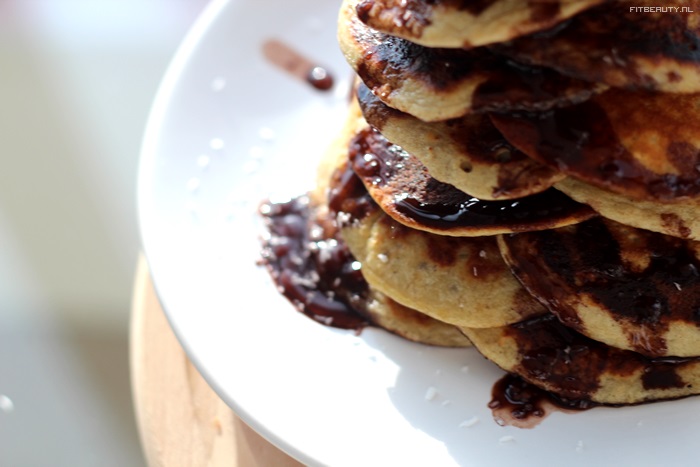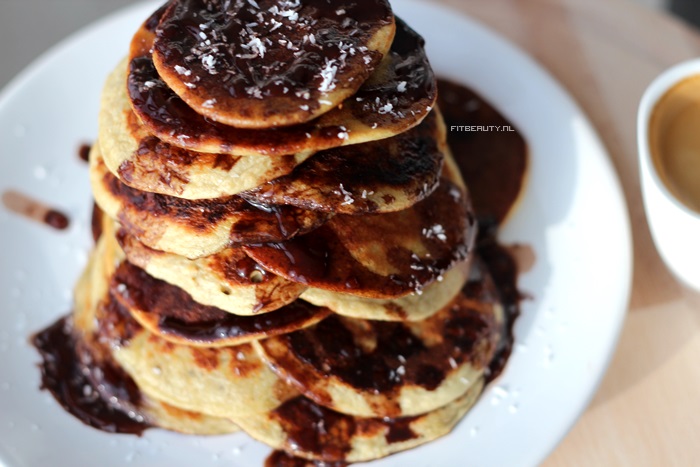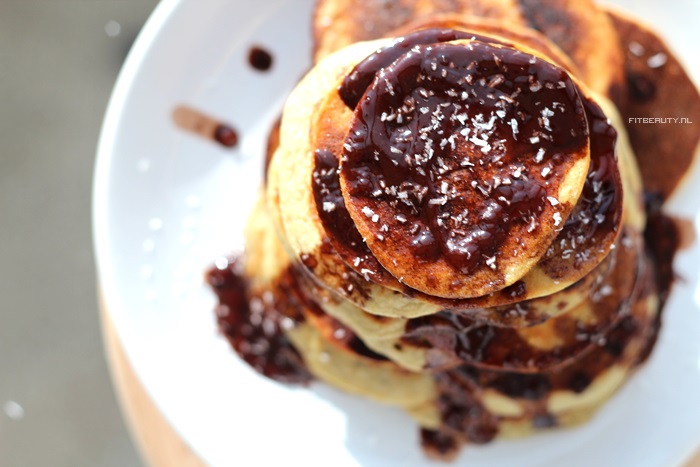 Smakelijk!
Bewaar, Like, Tweet of Pin!