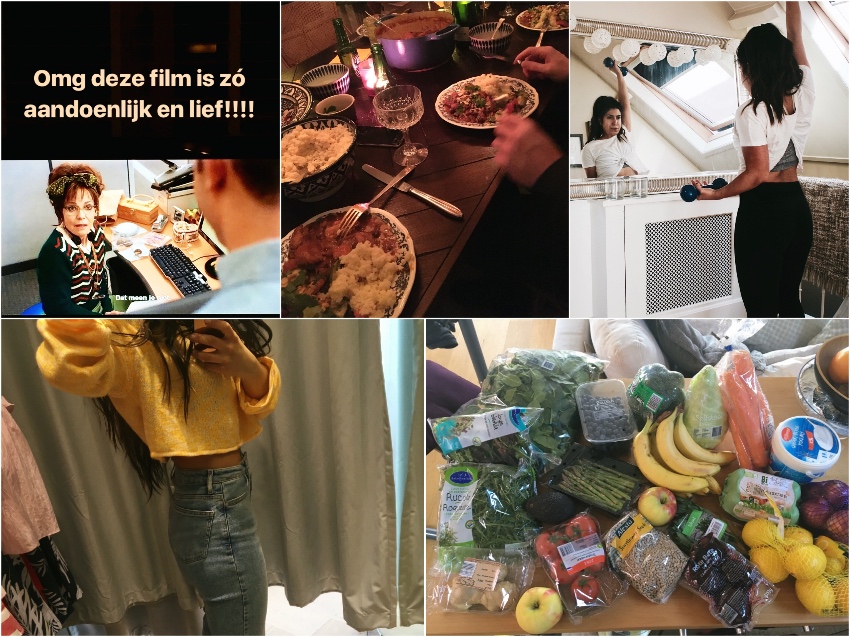 Hallo nieuwe week! Hallo week vol met lekker eten en bijzonder leuke (en goede) films! Oftewel: er valt weer genoeg te delen met jullie!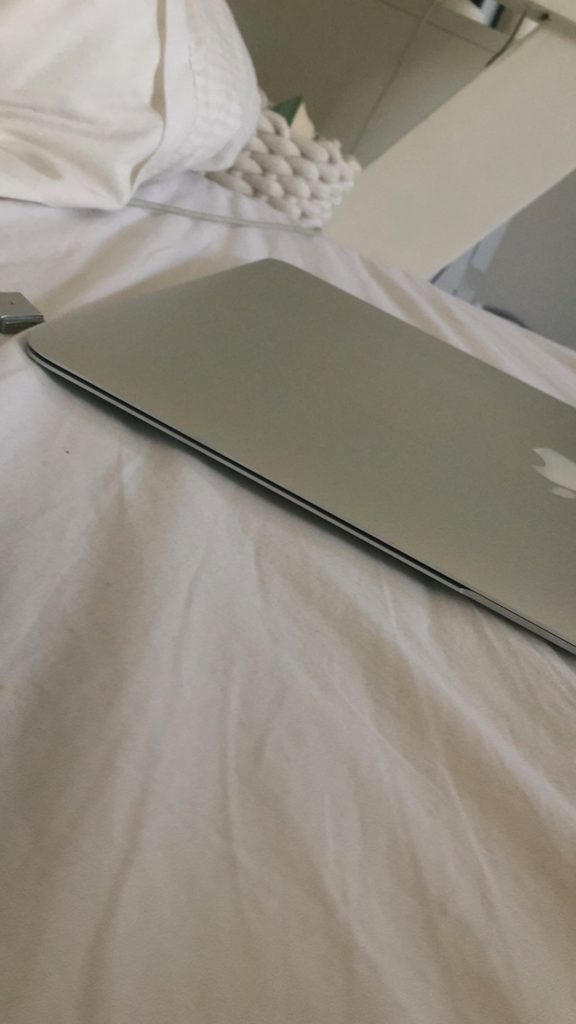 We beginnen met een ochtend in bed tot 11:30 uur. Geen idee waarom, maar ik had het blijkbaar nodig om van 22:00 uur tot 11:30 diep te slapen. Ofja, diep. Ik ben meerdere keren wakker geworden (gebeurt altijd) maar op de één of andere manier kwam ik pas bij zinnen na 11:00 uur.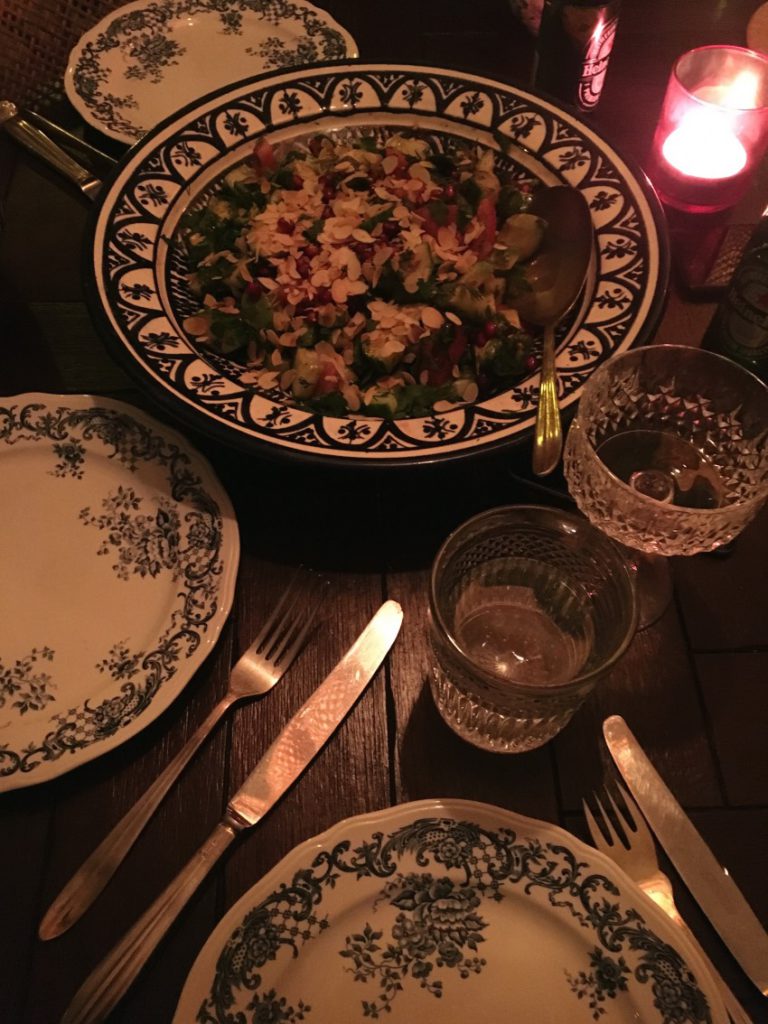 Heerlijk gegeten bij Boy zn broertje + vriendin, die jarig was en had gekookt.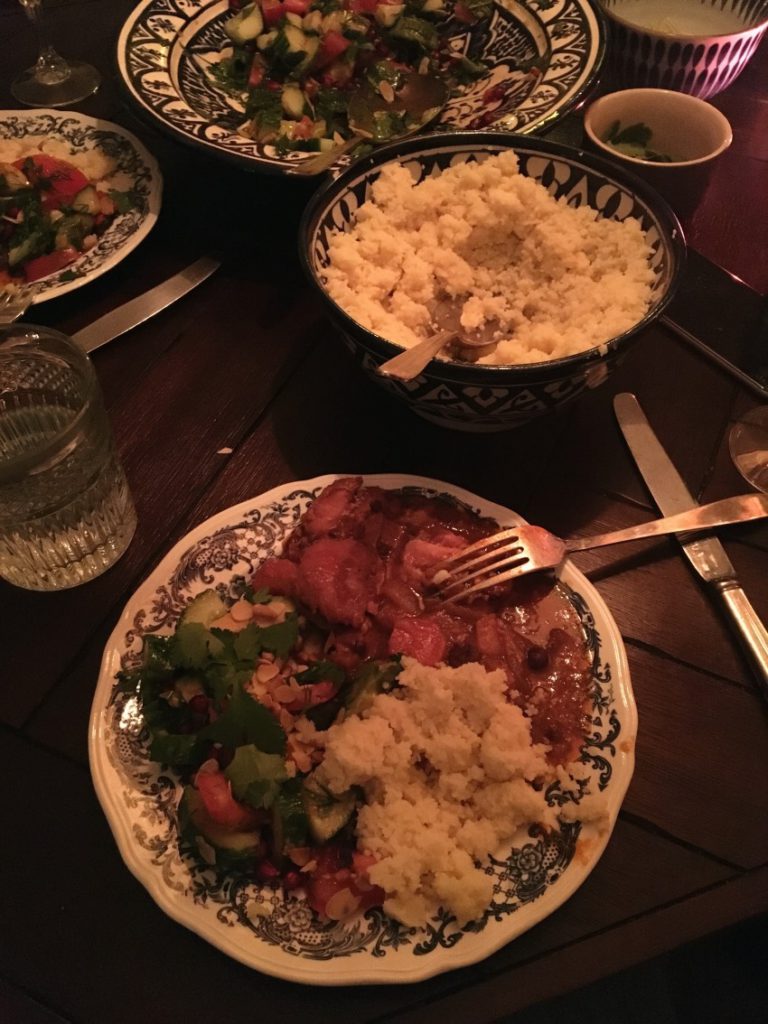 Dit ga ik namaken! Het was zo lekker. Een soort goulash met kip, kaneel, abrikozen, wortels en krenten.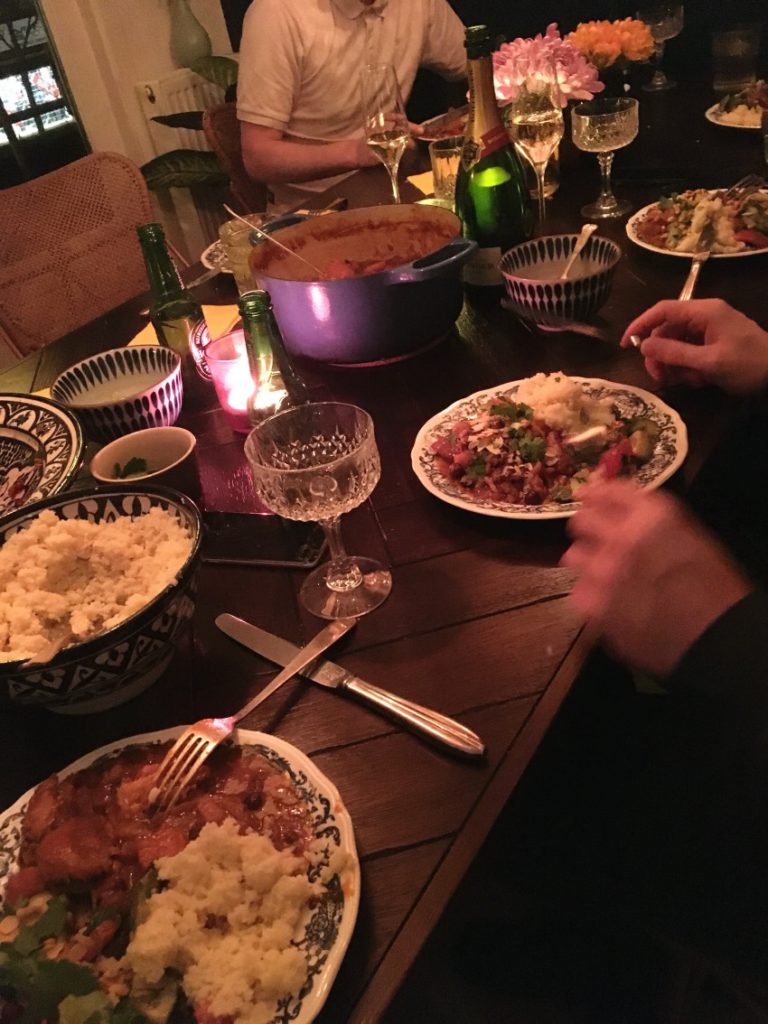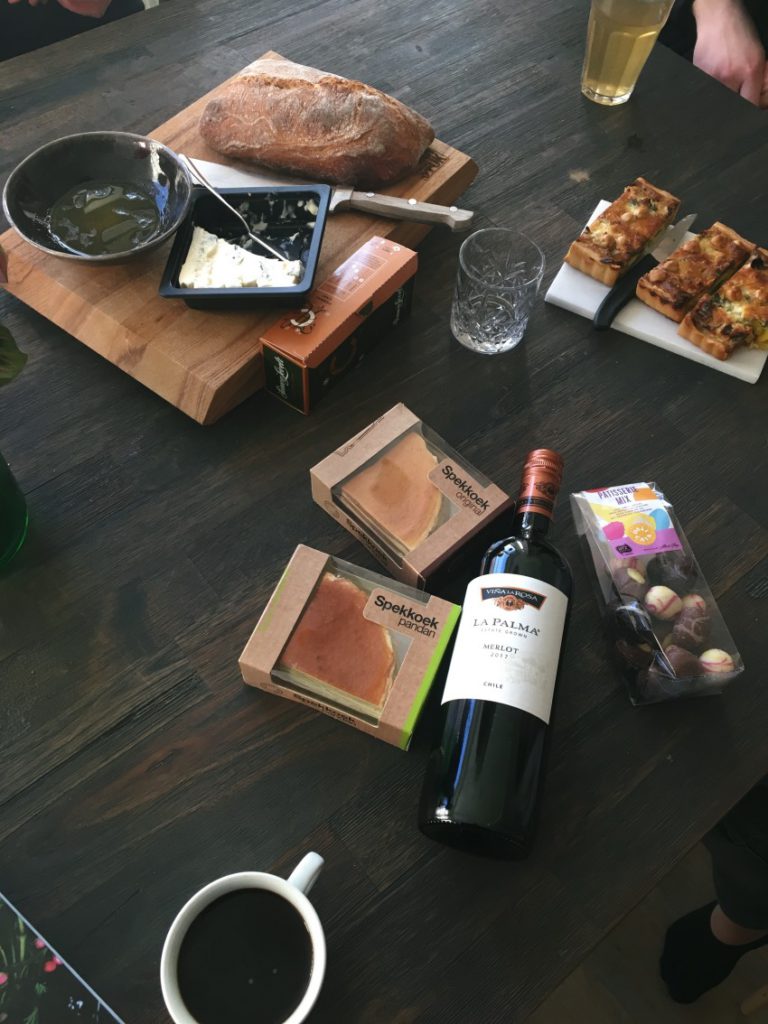 Nog meer lekker eten omdat ik mijn vriendinnen weer zag op de zondag! Dat betekent: wijn en lekkers!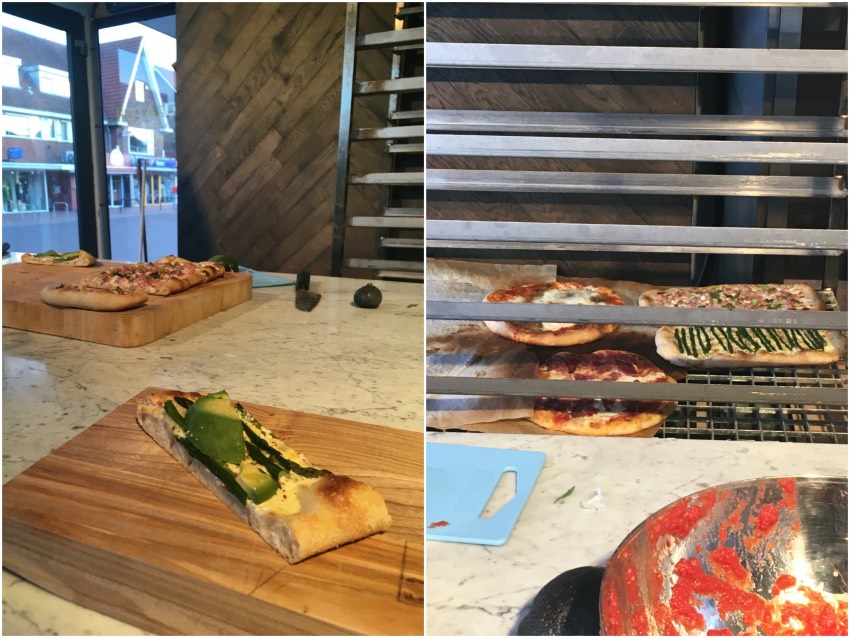 We gingen 'even langs' bij het nieuwe café van Anouk (zie vorig foto dagboek) en als verrassing kregen we daar zelfgemaakte pizza's! En dat waren geen gewone pizza maar echt de lekkerste die ik ooit heb gegeten! Café Scratch in Halfweg, absoluut de moeite waard om eens langs te gaan als je in de buurt bent!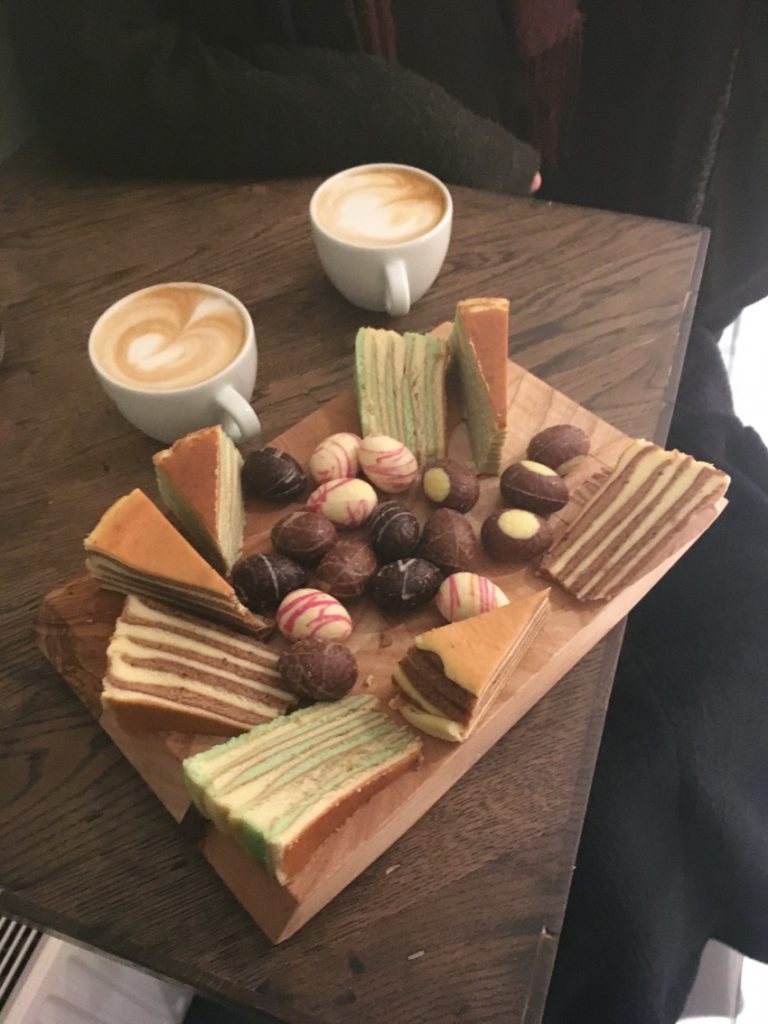 En als toetje: spekkoek en paaseitjes!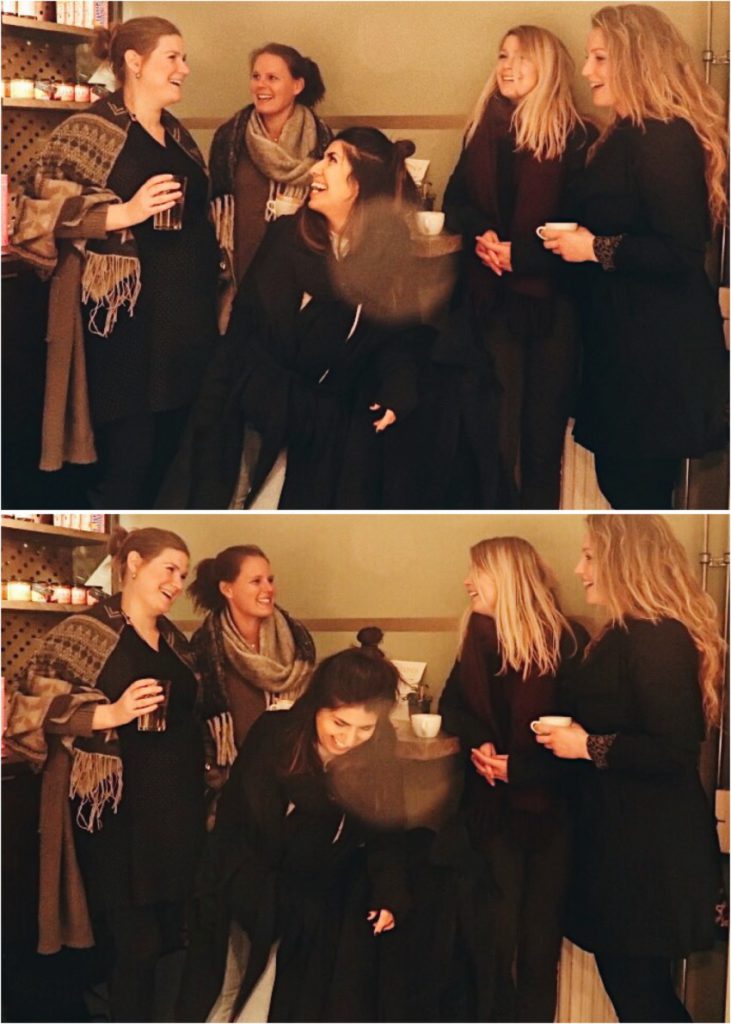 We kwamen er die avond achter dat we al 10 jaar bevriend zijn met elkaar! Wat gaat de tijd snel!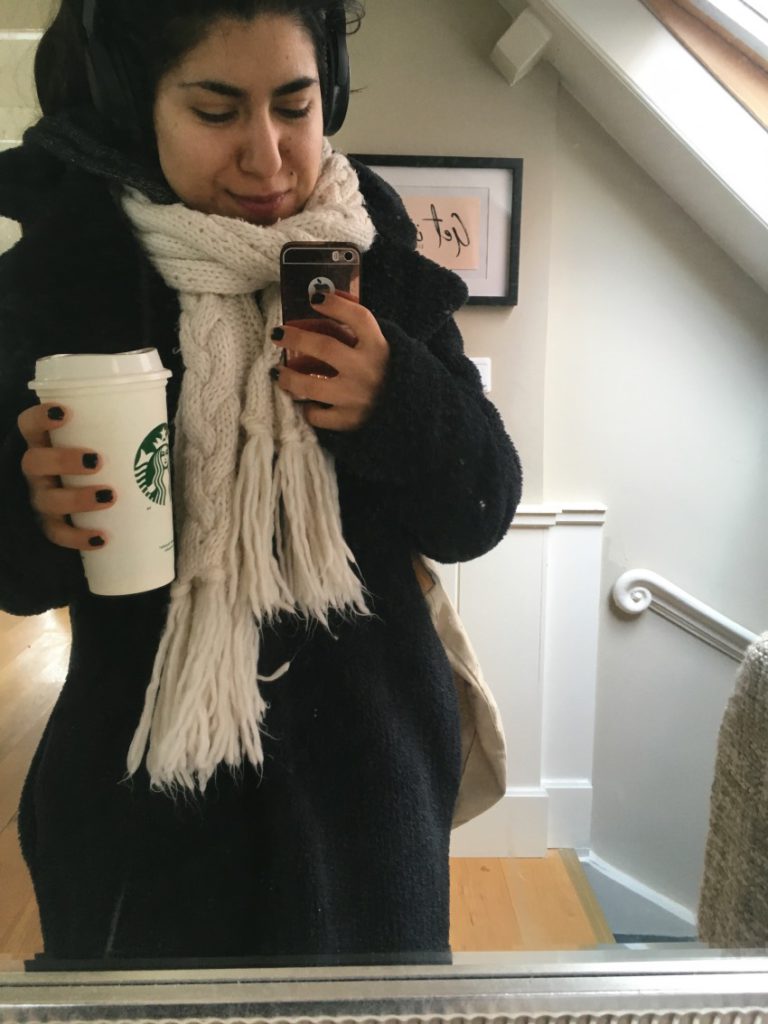 In de ochtend maak ik nu steeds vaker even een wandeling door de stad met een koffietje. Nu het niet meer zó koud is, is het een fijne manier om de dag te beginnen.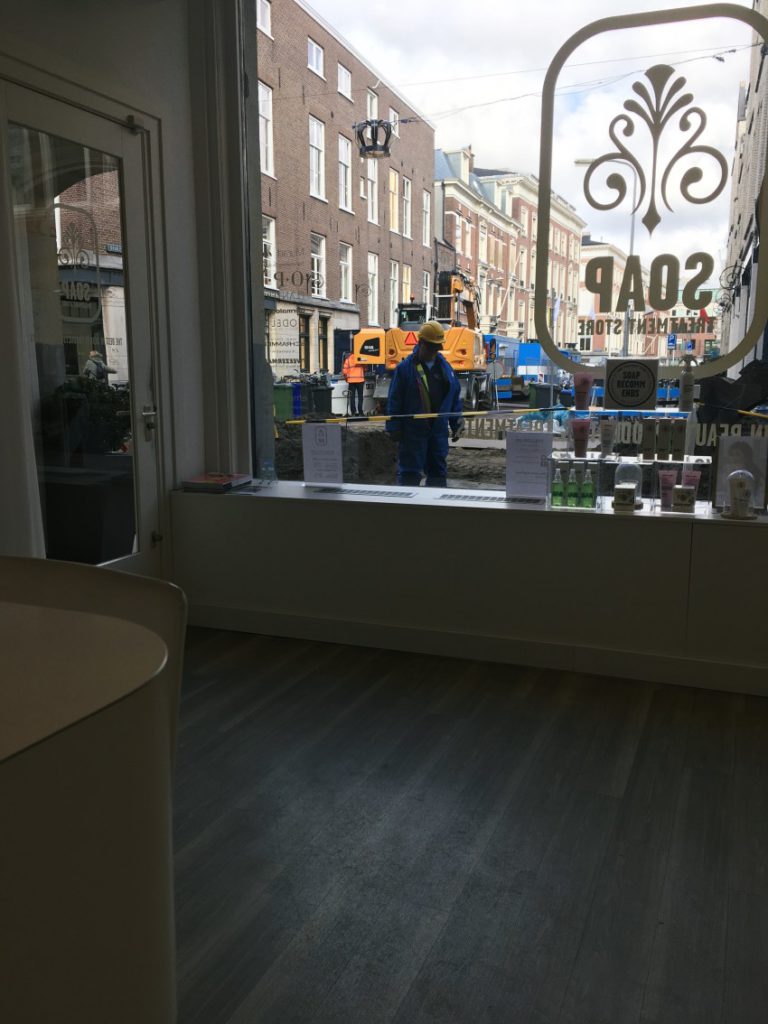 Ik had een hele dag voor mezelf gepland en vooruit gewerkt zodat ik niks qua 'werk' hoefde te doen. Eerst een gezichtsbehandeling bij SOAP in Den Haag.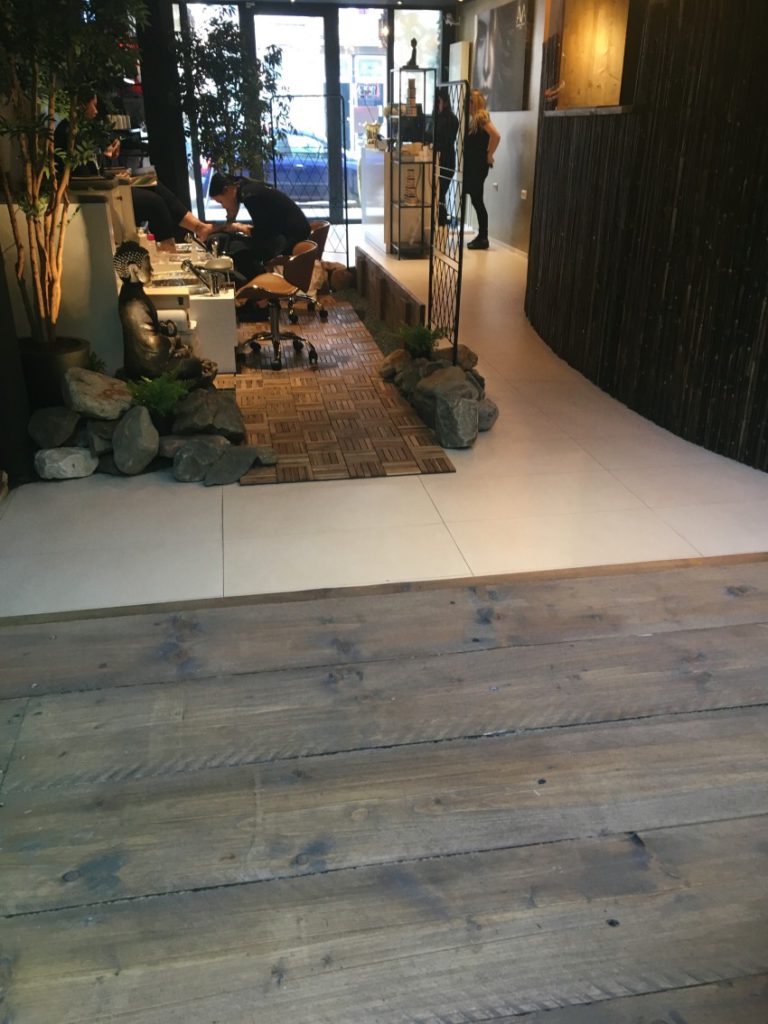 Daarna ging ik door voor een lash-lift bij AVA in Den Haag. Ik moet zeggen, mijn wimpers zijn niet zó erg gekruld.. Ik krul het nog steeds 'bij' met een krultang en gebruik mascara. Misschien had ik te hoge verwachtingen maar ik hoopte toch dat het op zijn minst zo gekruld zou zijn als 1 x met een krultang.
Helaas..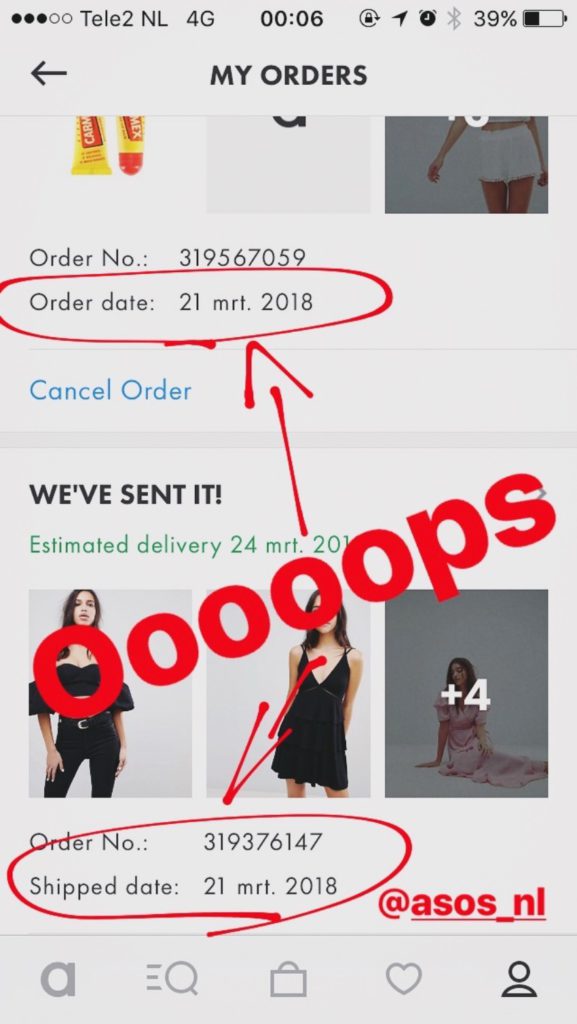 Oeps. Twee dagen achter elkaar een bestelling geplaatst bij Asos. Onder het mom van 'ik heb binnenkort een bruiloft en ik moet een outfit hebben'.
Deze foto heb ik gemaakt om krachttrainig te 'combineren' met wat er uit mijn DNA test kwam die ik een tijdje geleden heb gedaan. Op Instagram vind je een deel van mijn uitslag, mocht je daar benieuwd naar zijn.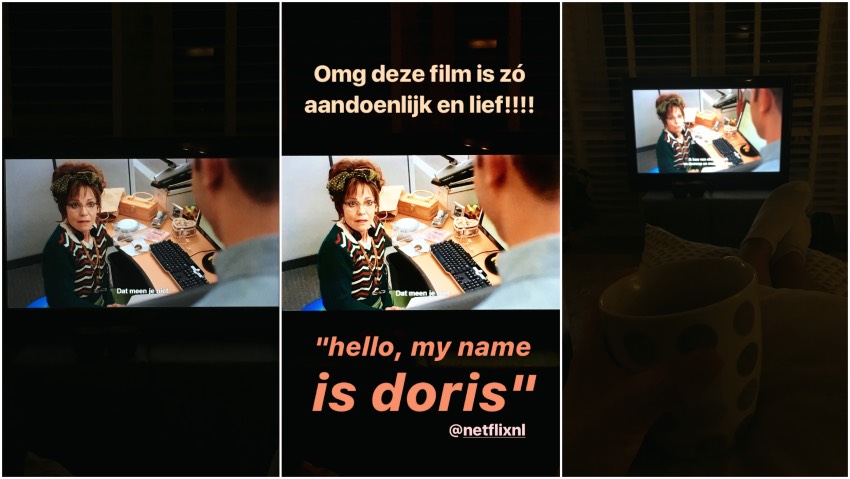 Ik zette uit het niets een film op, dat doe ik nauwelijks maar op de "Teni-dag" had ik er even behoefte aan. De film "Hello, my name is Doris" en wat vond ik het een heerlijke, aandoenlijke en lieve film!!! Echt zo kwetsbaar! Loved it 🙂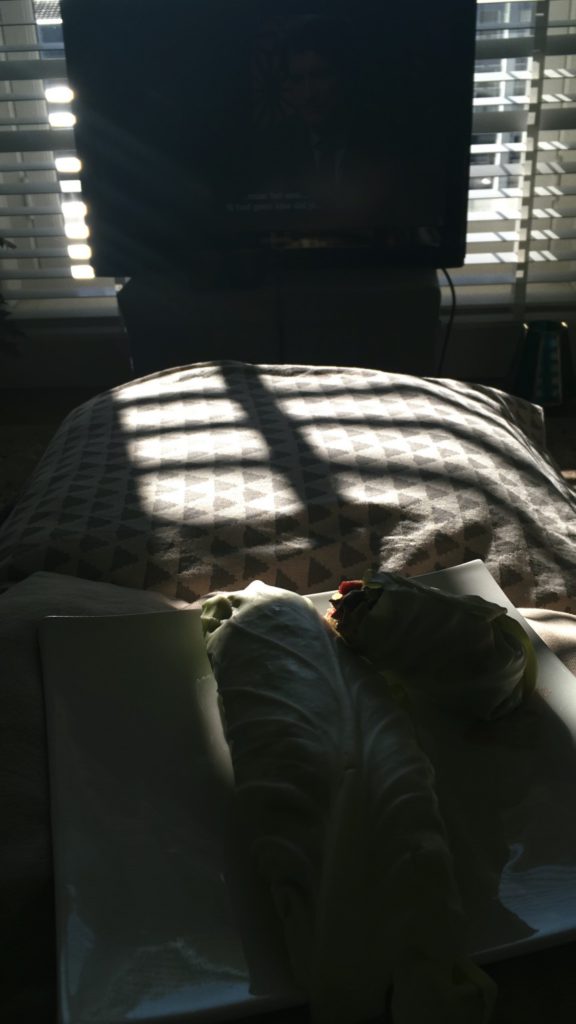 Het nieuwe seizoen van Modern Family en spitskoolwraps.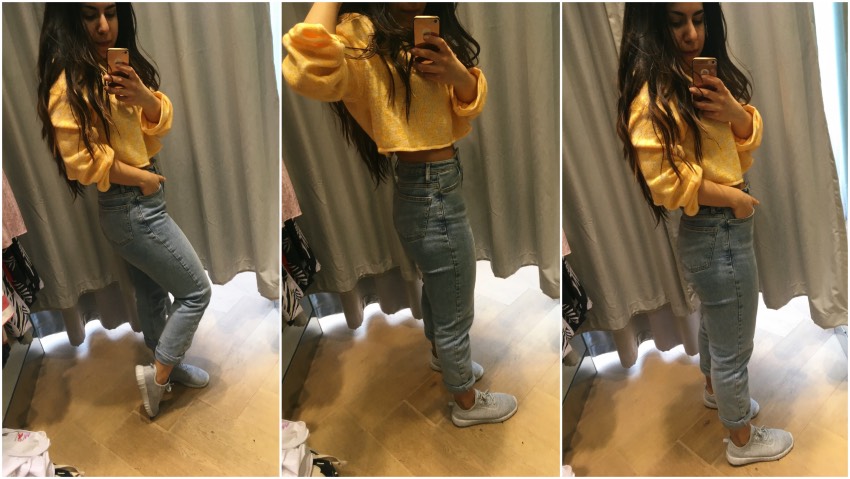 Heel even snel de H&M ingedoken om te kijken of er iets leuks hing.. 'voor de bruiloft' en zo kwam ik uit bij een gele crop trui. Iets wat ik nooit draag maar ik twijfelde even, doen? Of niet doen? – Vroeg ik op Instagram. Veel mensen zeiden doen, dus misschien ga ik hem toch halen..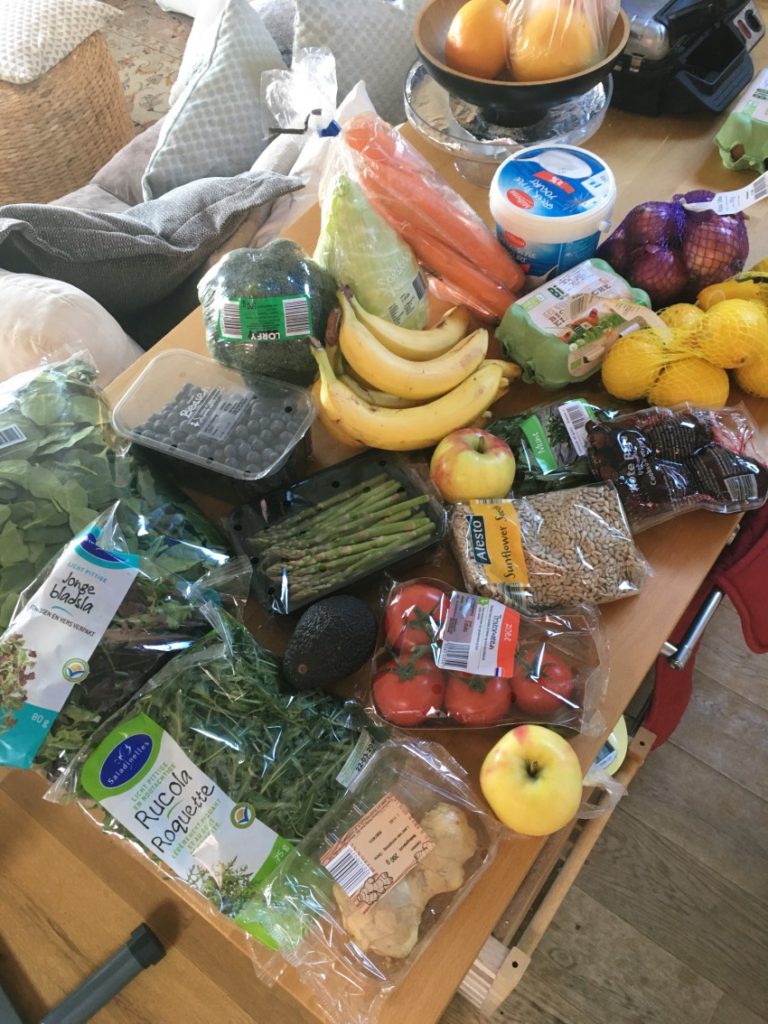 Mij krijg je hier ZO gelukig mee! Flinke boodschappen gedaan bij de Lidl voor nog geen 30 euro. Ik kan de week weer door en hoe!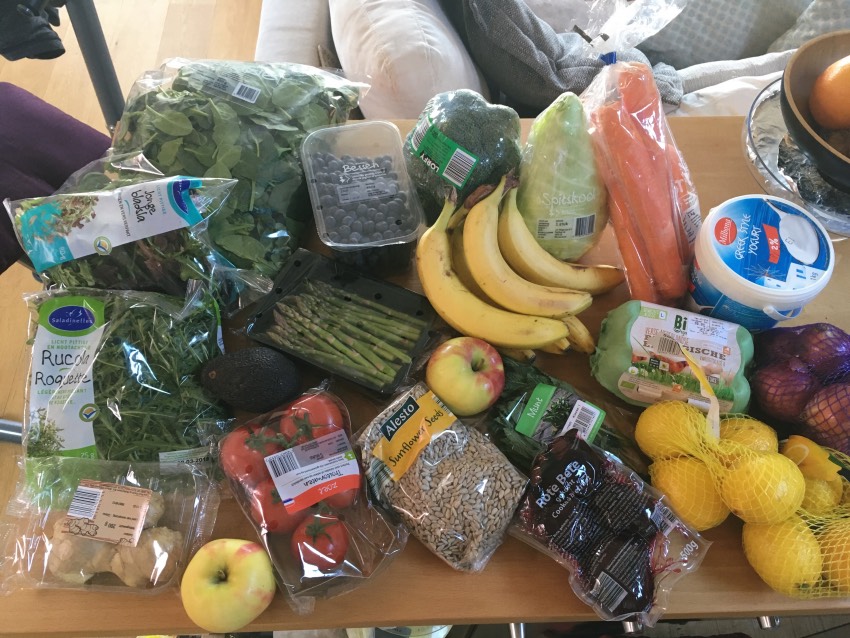 Inmiddels is bijna alles op.. Haha.
In de film modus, een Netflix original film opgezet die door Netflix werd aanbevolen: "When we first met"
OOK weer zo'n leuke film! Dit was ook een genot om naar te kijken. Twee films in één week, dat gebeurt echt amper bij mij!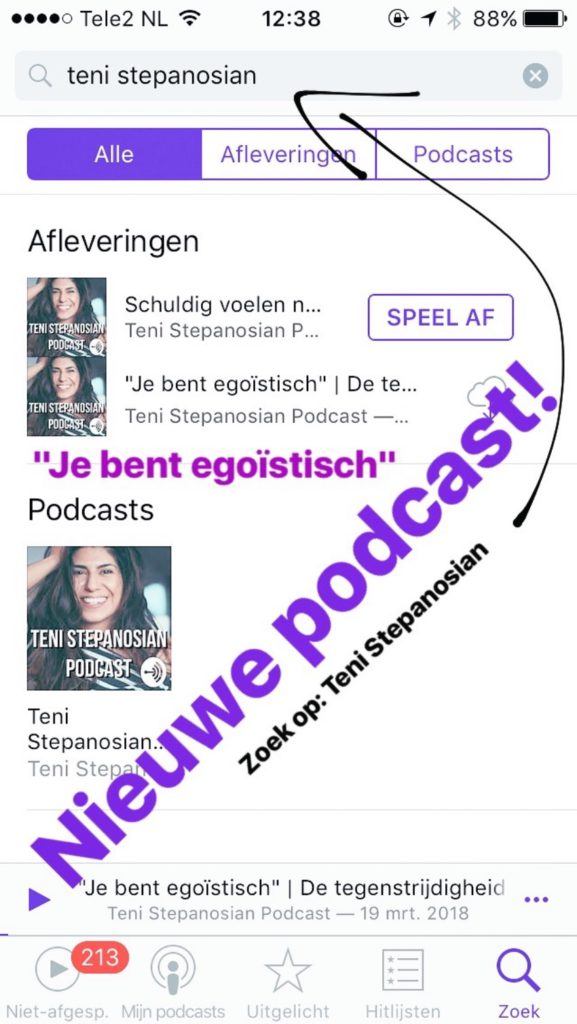 En er staat weer een nieuwe podcast live! Je kunt me vinden door in jouw podcast app te zoeken op "Teni Stepanosian"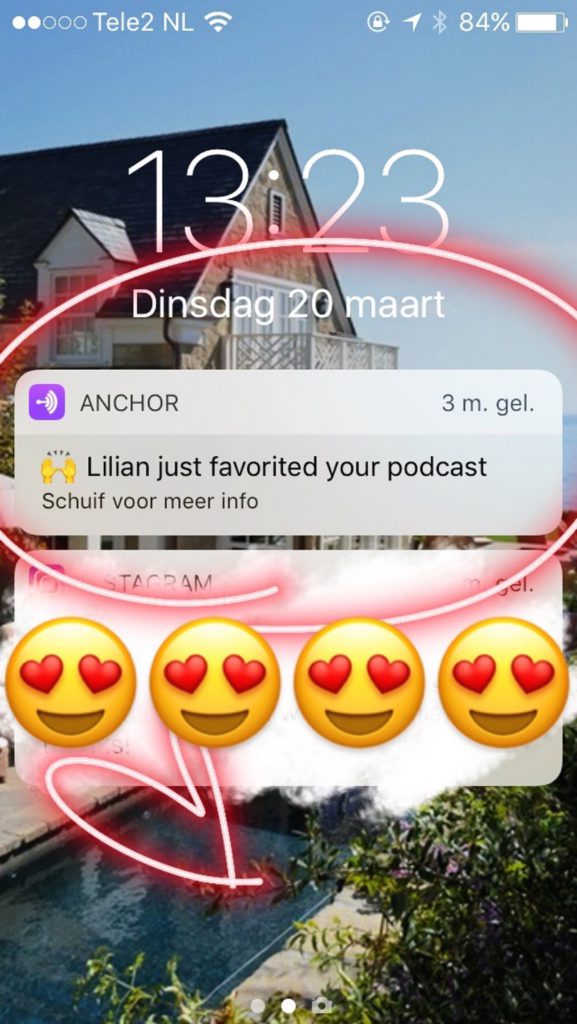 Hier word ik heel gelukkig van!!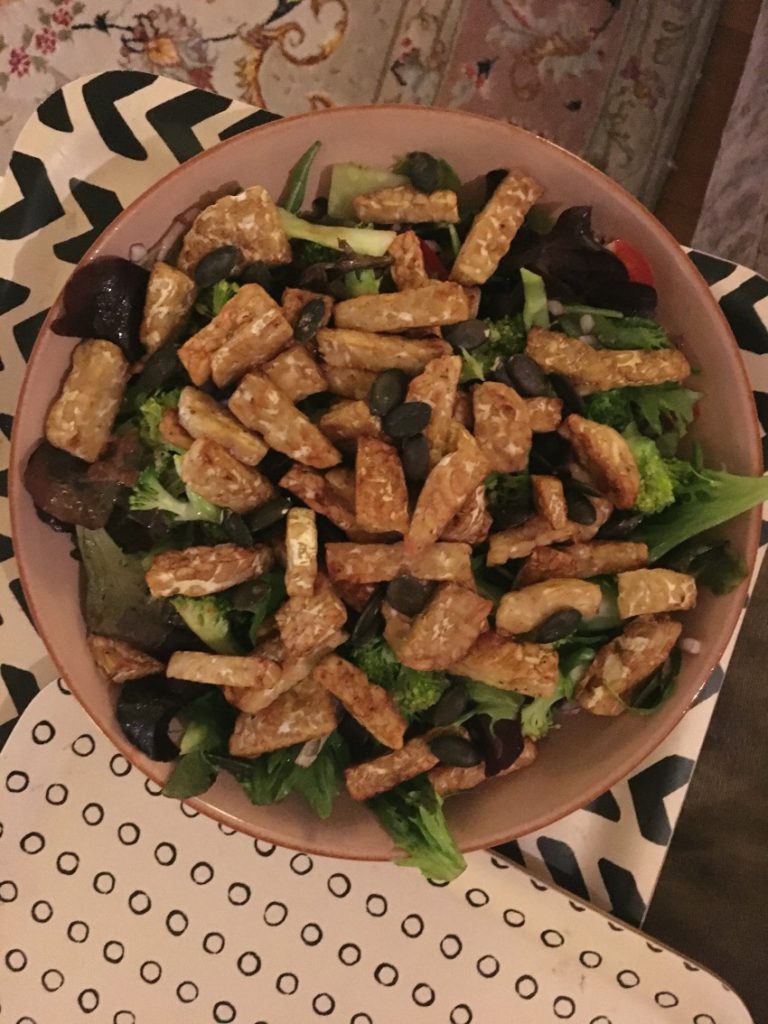 Tempeh salade met broccoli en pompoenpitten!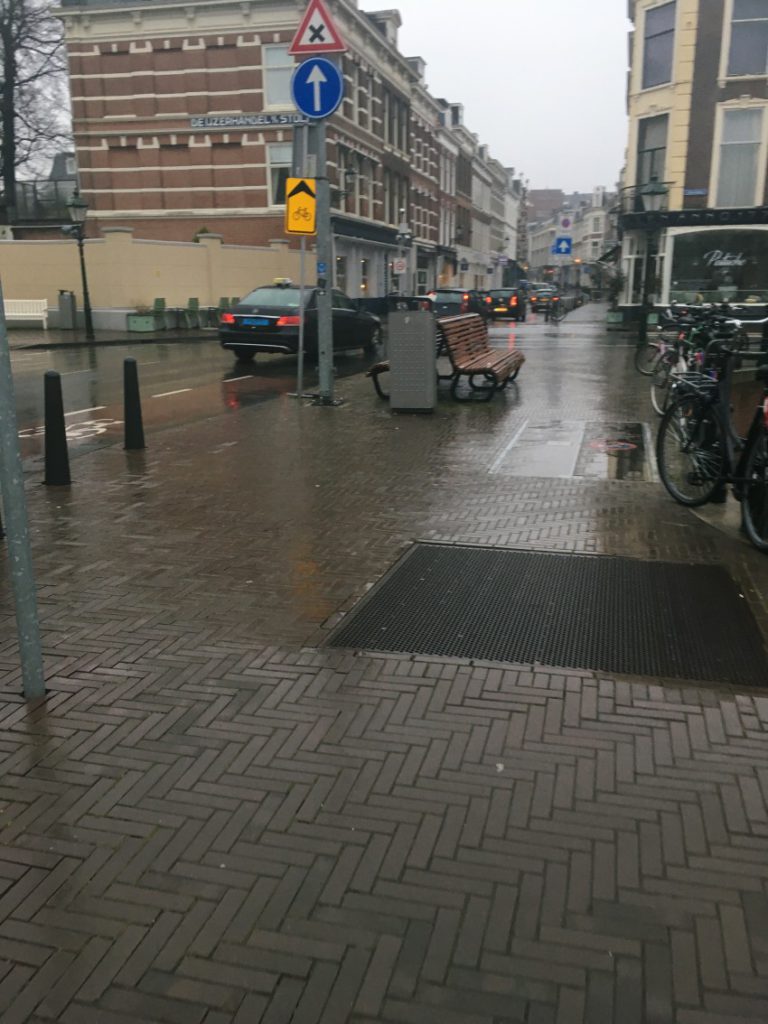 Regen of geen regen, die ochtend wandeling blijft erin!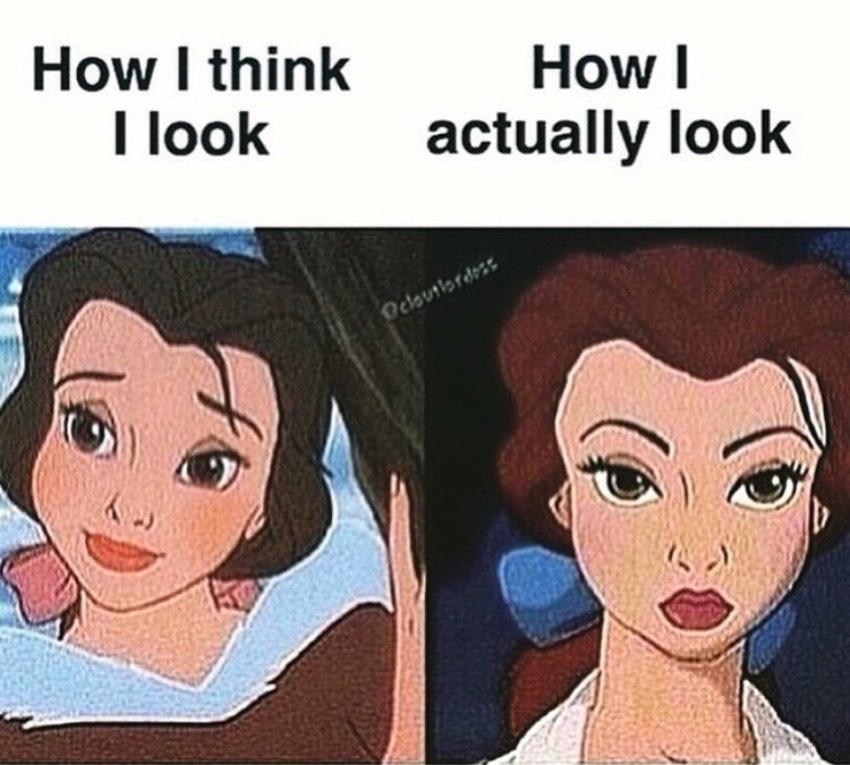 Hier moest ik heel erg om lachen omdat ik het heel herkenbaar vind. Ik heb van nature een wat boze blik (heeft mijn moeder ook), maar ik ben dan niet boos. Ik denk in mijn hoofd dat ik er vrij vriendelijk uit zie, tot ik mezelf soms terugzie in een winkelruit of als ik net een foto wil maken. Ik schrik dan van hoe 'bitchy' ik kijk terwijl ik dacht neutraal te kijken.
Oeps, dus als jullie mij eens tegen komen ergens en ik heb mijn 'resting-bitch-face", ik ben van binnen hartstikke blij! Haha 😉
Geniet van jullie weekend allemaal!
BewarenBewarenBewarenBewarenBewarenBewaren
BewarenBewaren