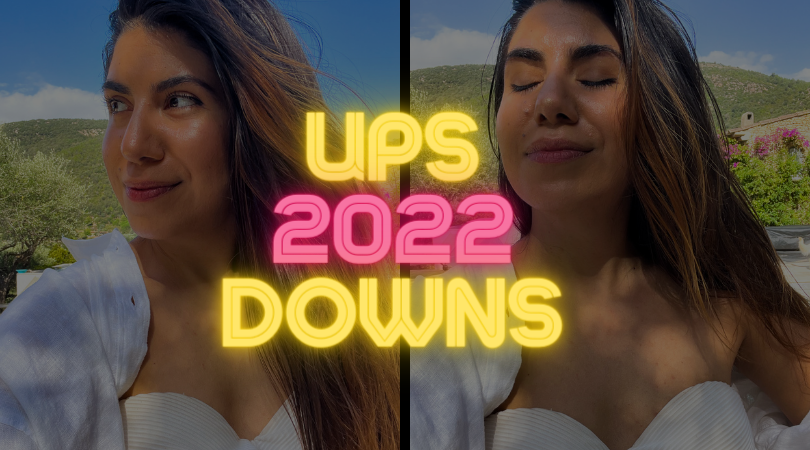 Terwijl ik emotioneel en bijna ook fysiek afscheid neem van het jaar 2022 kan ik het niet laten om een aantal hoogte- en dieptepunten te delen van het afgelopen jaar.
Voor mijzelf om ooit terug te kunnen lezen, voor anderen die zich misschien erin herkennen en voor het gevoel dat uit mijn vingers moet, op digitaal papier. Want dit is inderdaad het jaar, waarin de ziekte waar je de naam nooit van wilt horen, intrede maakte in ons leven..
Lente 2022, de grote K ziekte maakte intrede in ons leven en verdween gelukkig ook weer in ditzelfde jaar.
Als het me iets leerde, dan was het wel hoe kleine ergernissen en irritaties (online en offline) er niet toe doen. Maar echt niet. Gek genoeg was dat ook de periode waarin ik de meeste online haat kreeg zonder dat mensen wisten van wat er gaande was in mijn/ons leven. Haat over mn lichaam, over wat ik at, over mijn vakantie, over geld – oprecht zo-veel-haat.
Ik denk niet dat ik het aantrok, want ik was met de dag ongelooflijk dankbaar en gevuld met liefde – hoe spannend de tijd ook was. Maar ik denk dat het (zo zie en geloof ik het) dat het me perspectief gaf. Jarenlang heb ik me zo druk gemaakt om comments en onaardige mensen online (en offline) en deze combinatie van wat er gaande was in mijn leven met de online haat deed me realiseren: die comments doen er ECHT niet toe.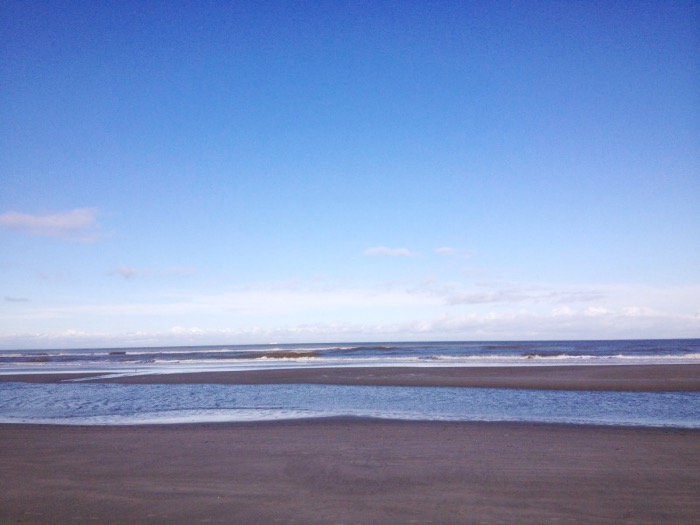 Wat een bevrijding, wat een verademing. Ik voelde het van top tot teen. Dat hoofdstuk hebben we op dit moment zo goed als afgesloten (natuurlijk kan dat nooit helemaal), we voelen ons enorm sterk, geliefd, gezond en dankbaar en willen met deze energie 2023 in 🙂
Authentiek zijn, maar tegelijkertijd egoïstisch gevonden worden
Ook het jaar waarin ik meer zei wat ik vond en dacht. Minder een blad voor de mond nam. Mezelf niet of nauwelijks verloochende en me niet druk maakte om hoe iets over kwam en me dus ook niet er 'alvast' voor verontschuldigde.
Resultaat? Persoonlijke aanval.
Want dat is wat er gebeurd als de rollen veranderen. Als je niet meer bent wat iemand altijd van je heeft verwacht. Als je niet meer de rol aanneemt van 'people pleaser' en voor jezelf opkomt. Dat is heel eng voor de ander en als de ander niet per se zelfbewust of emotioneel een beetje ontwikkeld is, kun je de aanval verwachten.
Ik ben dit jaar bewust authentieker dan ooit geweest en ik merk daardoor hoeveel deuren er voor me open gaan, hoeveel nieuwe prachtige mensen ik ontmoet en hoeveel liefde er in mn hart zit. Het voelt alsof het kind Teni en de oudere wijzere Teni heel blij zijn dat ik deze stappen maak.
Het meeste geld ooit uitgegeven
Volgens mij is dit duidelijk, want we hebben een boot gekocht. Dat was nogal een uitgave! Hadden we een huis (NIET in Amsterdam) van kunnen kopen ergens in een dorp.
De grootste beslissing in 9 jaar genomen..
En die beslissing voelde gek genoeg heel makkelijk, heel natuurlijk, heel erg laat ook.. Deze beslissing nam ik nadat ik het interview had gezien met Anita Moorjani die een bijna-dood-ervaring had en daarover een boek schreef. Ze vertelde in het interview dat we eigenlijk twee drijfveren hebben in het leven. We doen dingen uit angst of uit liefde en vraag jezelf af wat je wel of niet doet in je leven door angst. Als je die beslissingen verandert naar beslissingen uit liefde, zal je leven bloeien.
Ik wist meteen welke beslissing ik NIET maakte uit angst en wat ik dus aanhield uit angst. Ik zal hem binnenkort met jullie delen want voor nu wil ik dit artikel met heel veel liefde afsluiten en je vertellen dat er HEEL veel kan gebeuren en veranderen in een jaar.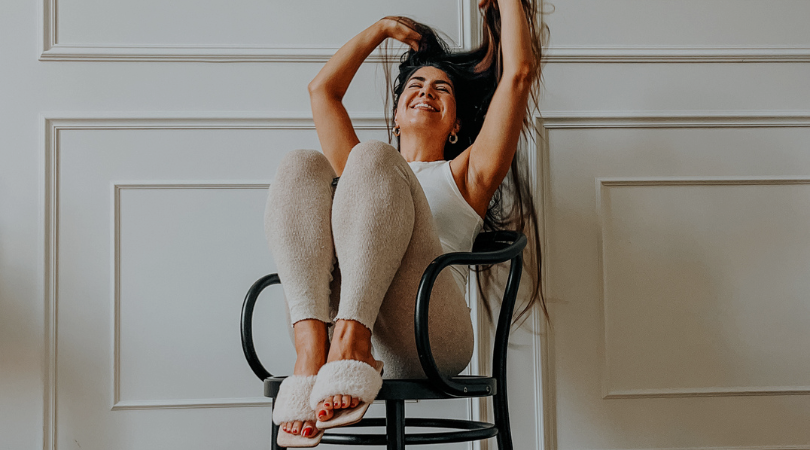 Niet alleen door de dingen die je overkomen, maar ook door de keuzes die je zelf maakt. Neem het heft in eigen handen, je hebt geen controle over wat er gebeurt maar wel op hoe je erop reageert.
Creëer een versie van jezelf waar je innerlijke kind en je toekomstige wijzere zelf trots op kunnen zijn! <3
You've got this! Ik geloof in je.