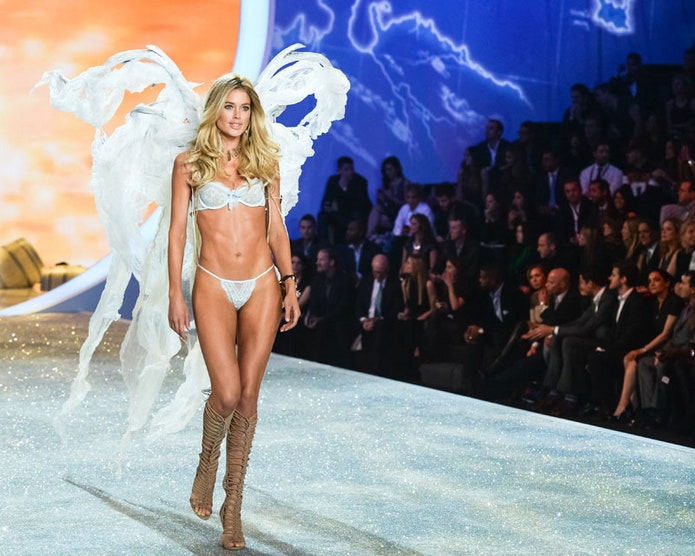 Photo: BFA NYC
Mijn lichaam zou je niet slecht moeten laten voelen over jezelf.
Mijn lichaam zou je niet beter moeten laten voelen over jezelf.
Jouw lichaam zou mij ook niet beter of slechter moeten laten voelen over mezelf.
Doutzen Kroes haar lichaam zou jou en mij ook niet beter of slechter moeten laten voelen over onszelf.
Andermans lichaam is niet jouw meetlat. 
Als we kijken naar professionele atleten in de tijden van de Olympische Spelen en er verschijnen ineens artikelen in tijdschriften met "Train als een atleet, zie eruit als een atleet" waarna er allemaal krachttraining workouts beschreven zijn.
Laten we even duidelijk maken dat deze mensen van trainen hun fulltime baan hebben gemaakt. Ze trainen soms wel meer dan 20 uur in de week. Ja, plaats dat maar ergens binnen je drukke schema.
Hetzelfde geldt ook voor bikini modellen, of andere professionals die voor hun werk er op een bepaalde manier uit moeten zien en hier dus voor eten en trainen. Ze doen het niet naast hun kantoorbaan of school, nee, ze verdienen hun geld ermee.
Als jij niet jouw leven wilt opgeven voor zo'n soort baan, gebruik dan niet het lichaam van zo iemand als meetlat voor de jouwe.
De fysieke gesteldheid van zo iemand, bijvoorbeeld een atleet, is het resultaat (niet het doel) van vele jaren trainen om de beste te worden in die sport. De fysieke gesteldheid van een Victoria's Secret model is het resultaat van een complete leefstijl waarbij rust, voeding en beweging op nummer 1 staan.
Oké, als we het er nu beide over eens zijn dat we andermans lichaam niet gaan gebruiken als meetlat, wat kunnen we dan wel gebruiken om te meten? De vraag is in eerste instantie wat jij belangrijk vindt met jouw lichaam:
Wil je je energiek voelen?

Wil je je zelfverzekerd voelen?

Wil je slanker worden?

Wil je meer spieren?
Los van wat je om je heen ziet, wat de media bestempeld als mooi, wat je op Instagram voorbij ziet komen. Los van dit alles. Wat wil jij voor jezelf? Begrijp dat hoe je ook gaat trainen en eten, je zult er op jouw manier anders uit komen te zien. Een Victoria's Secret training zal je niet uit laten zien zoals dat ene model, maar jouw versie als eventueel model (mits je de hele leefstijl aanpakt natuurlijk). Probeer dat te beseffen en probeer er oké mee te worden.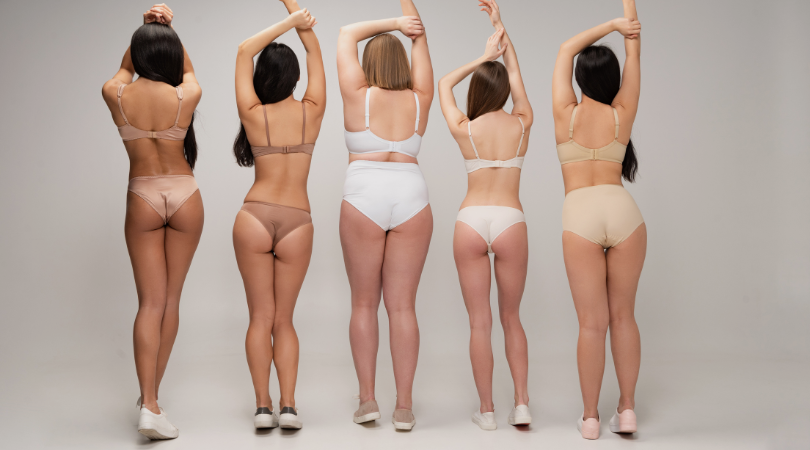 Gelukt? Oké dan kan ik door met je een andere vorm van een meetlat te geven die daadwerkelijk waardevol is voor je leven. Probeer je eens te focussen hierop:
De kwaliteit van je leven
Hoe je je voelt en hoe je beweegt
Je energielevels
Je cholesterol, glucose, etc. (als je dit laat meten bij de huisarts)
Je zelfvertrouwen
Je fysieke kracht
Je mentale kracht
Dit zijn dingen die waardevol zijn om te meten. Als je aanpassingen maakt in je leefstijl (of het nu eten/sporten/rusten is), gaan deze punten erop vooruit? Dan ben je op het beste pad van je leven! Weet je nog niet helemaal of je op dit pad bent, vraag jezelf dan het volgende af:
Hoe wil ik me voelen? Hoe wil ik me bewegen?

Wat wil ik kunnen met mijn lichaam?

Hoe kan ik eten en bewegen leuk maken waardoor ik richting de antwoorden van de bovenstaande vragen ga?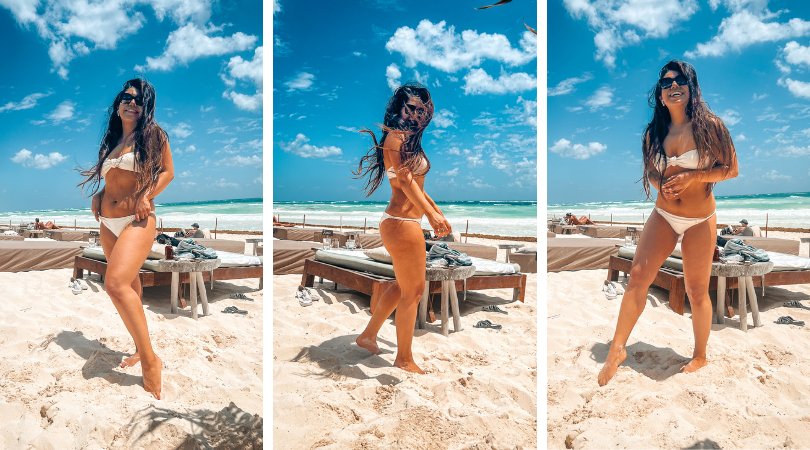 Weersta de (oneerlijk, onware) verleiding om er exact uit te willen zien als een ander en die workouts vervolgens te doen. Wordt de beste versie van jezelf en inspireer anderen dit ook te zijn! De antwoorden op bovenstaande vragen bezorgen jou je persoonlijke meetlat. Dit is de belangrijkste meetlat in je leven.