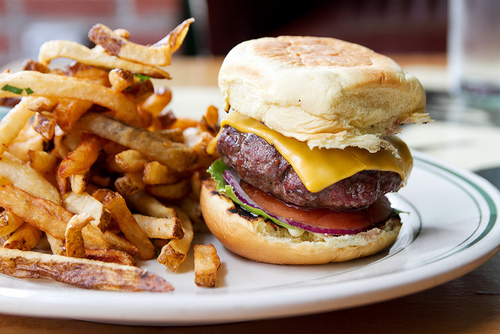 We hebben allemaal wel eens een weekend waar we net even teveel buiten de lijntjes zijn gaan eten. En dat is helemaal niet erg! Maar vaak komt daarna het gevoel dat je broek te strak zit.. En de weegschaal zegt ook al niet veel goeds. Help! Wat nu?
Oke, je broek zit strakker en de weegschaal geeft aan dat je  2 kg zwaarder bent. Ben je nu aangekomen in vet? 1 kg vet is 7000 calorieën. Dat betekent dus dat je 14.000 calorieën moet hebben gegeten bovenop je normale voeding om 2 kg in vet aangekomen te zijn. Hoewel dit wel mogelijk is, is het waarschijnlijk niet het geval als je net even meer snacks, vettigeheid en toetjes hebt gegeten. Je zou bijvoorbeeld 14 zakken chips moeten hebben gegeten om 14.000 calorieën binnen te krijgen. Heb je dat?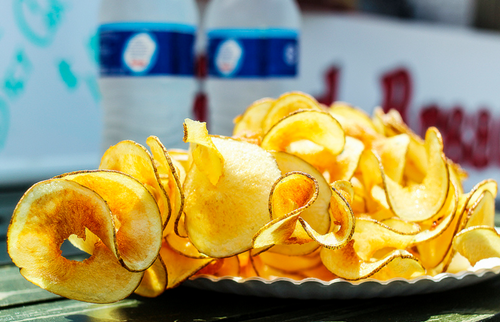 Maar waarom zit mijn broek dan strakker?
Daar is een hele goede en logische verklaring voor. Chips, snacks, ijs, koekjes, chocolade, witte pasta etc. bevatten veel "snelle koolhydraten", die in je lichaam opgeslagen zijn als water. Dat is de reden dat je je waarschijnlijk ook opgeblazen en "groot" voelt. Maar de oplossing is eigenlijk heel simpel; pak de draad gewoon weer op zoals vóór het weekend en drink even wat extra water. Let ook even wat meer op je zout inname. Probeer deze voor een dag of twee wat te verminderen. Zo zul je zien dat je binnen enkele dagen dat extra vochtgewicht kwijt bent en je weer "back on track" bent.
En dat is ook precies wat de toename in gewicht verklaart.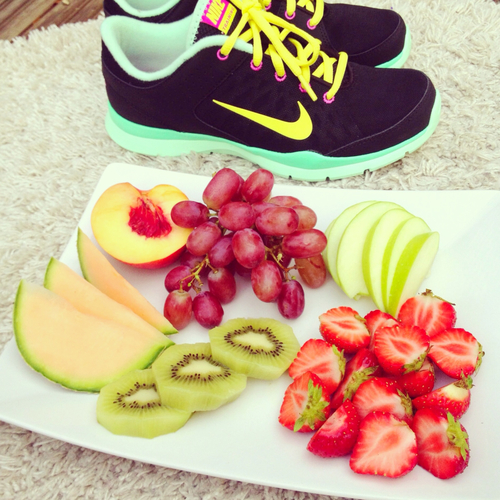 Maar..
Natuurlijk, er is ook een maar. We kunnen natuurlijk niet altijd "ongestraft" (kon geen milder woord bedenken) allerlei dingen eten en verwachten dat er niets gebeurt met ons lichaam. Probeer realistisch te zijn en net even wat harder je best te doen tijdens het sporten of een extra workout van 15 minuten toe te voegen die week. Voor wat hoort wat, toch? Maar maak het jezelf niet te zwaar, je hoort te genieten en je er niet slecht of schuldig over te voelen, maar simpelweg net even wat harder je best voor te doen achteraf om het te compenseren. No biggie!