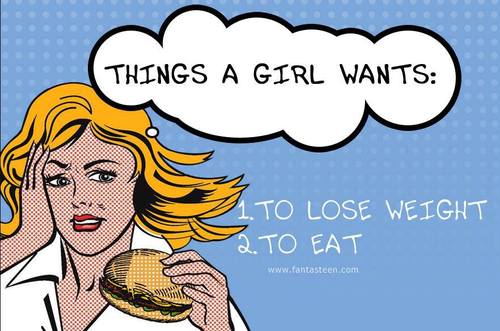 Hoe kan dat toch, dat er mensen zijn die zo gezond eten en leven maar toch niet afvallen? Heb je je dat wel eens afgevraagd? Zouden deze mensen stiekem wanneer niemand het ziet zich storten op een zak chips? Of midden in de nacht naar de ijskast lopen voor wat vanille ijs? Of zou er wat anders aan de hand zijn…

Dit artikel is voor meiden en vrouwen die gezond zijn, maar die laatste 2 tot 5kg er maar niet af krijgen! Er kunnen wat adders onder het gras zitten waar je misschien nooit bij hebt stil gestaan, deze maken het je lastig om die laatste kilo's eraf te krijgen. Let goed op, dit kan er aan de hand zijn!
Je krijgt onvoldoende vitamine D
Te weinig vitamine D wordt gelinkt aan allergiën, astma en gewichtstoename. Hoe krijg je nou vitamine D? Door de zon! Zelfs op een winterse dag wanneer de zon wel schijnt zul je genoeg vitamine D opnemen door alleen je hand 15 minuten het zonlicht te laten opvangen.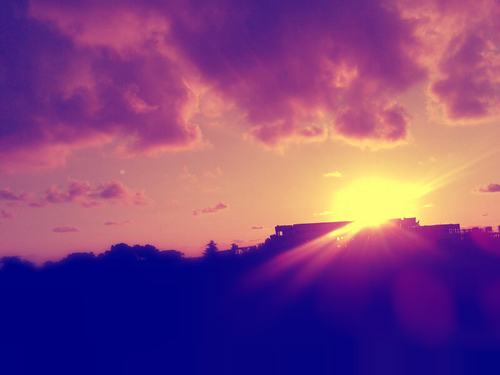 Hoog cortisol gehalte
Cortisol is het stress hormoon en heeft als doel om vet op te slaan rond je middel. Jezelf rust gunnen en anti-stress momenten nemen is ontzettend belangrijk. Ik sta 4 ochtenden in de week om 5:30 op om me klaar te maken voor mijn werk en kom om 19:00 uur weer thuis. Een paar maanden ben ik om 4:45 opgestaan om nog eens naar de sportschool te gaan (deze is 24/7 open), daarna te haasten naar de douche thuis (sportschool is naast mijn huis), gauw ontbijten en klaarmaken, rennen naar de tram en trein en op weg naar werk.
Dat werkt natuurlijk niet echt mee – ook al was ik aan het sporten elke ochtend! Dat doe ik dus mooi niet meer.
Als je het gevoel hebt dat je om de paar uur koffie nodig hebt, dan heb je grote kans dat je veel ups en downs meemaakt met cortisol in je lichaam. Cortisol verhoogt ook nog eens je eetlust, je trek naar suiker en zorgt ervoor dat je vet opslaat.
Nogmaals, het is dus écht heel belangrijk om te rusten en bij te komen van alles wat er op een dag gebeurt. Anti-stress momenten toevoegen is een must bij het afvallen!
Je eet bewerkt "gezond" voedsel
Teveel zout en suiker zijn tegenwoordig zó goed verstopt in voedsel! Beide zorgen ervoor dat je aankomt. Als er op een verpakking staat "gluten vrij" , "lactosevrij", "0% vet", "natuurlijk" of "extra vezels" wil dit NIET ZEGGEN dat het goed is voor je. Houd je schrap en lees dan het etiket even. Ik ben al meerdere malen tot de conclusie gekomen dat ik beter chips kan eten dan sommige crackers. – Met je 'extra vezels'… 
Je slaapt onvoldoende
Je hormonen hebben slaap nodig, je spieren hebben slaap nodig voor, je hersenen hebben slaap nodig. Oftewel; je hebt gewoon slaap nodig, voldoende slaap zelfs. Mensen die te weinig slapen hebben vaker overgewicht dan mensen die voldoende slapen. Plan echt even vooruit hoelaat je naar bed moet om voldoende te slapen, zet desnoods een wekker voor het tijdstip dat je naar bed moet.
Problemen met slapen? Kijk eens wat je kunt eten om beter in slaap te komen! 
Oja, en maak je bed op! Uit onderzoek is gebleken dat mensen die in een opgemaakt bed gingen slapen, beter sliepen dan mensen die in een niet-opgemaakt bed gingen slapen. Inspiratie nodig?
En mijn eigen slaapkamer 🙂