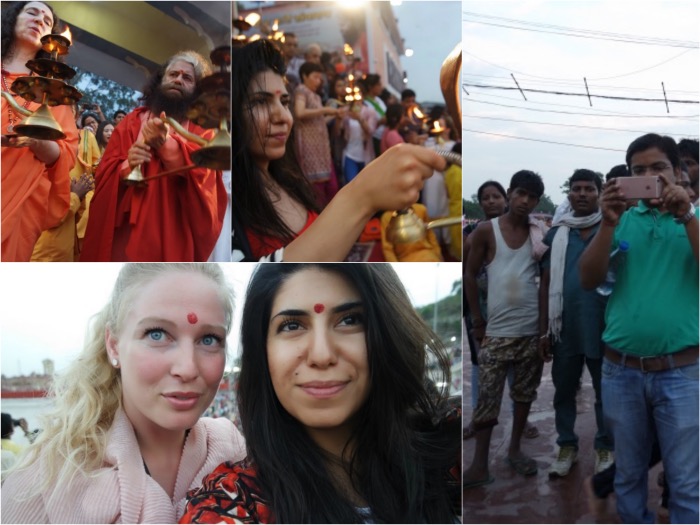 Ik weet het, nogal India overload op mijn blog de afgelopen week maar er valt zoveel te delen. Daarom heb ik vandaag een mega groot foto dagboek zodat ik niet nog weken ná India van alles moet delen. Dit is best een beetje een gek foto dagboek aangezien ik bizarre dingen meemaakte. Ready?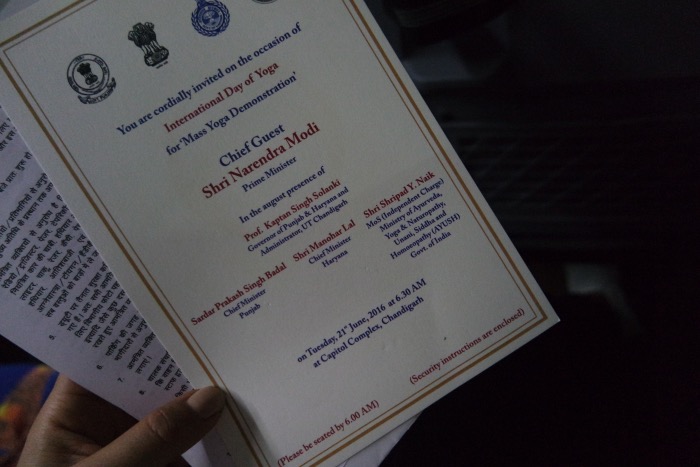 Deze was ik de vorige keer vergeten te delen, een aantal foto's van International Yoga day. We hadden allemaal een uitnodiging gekregen om deel te nemen.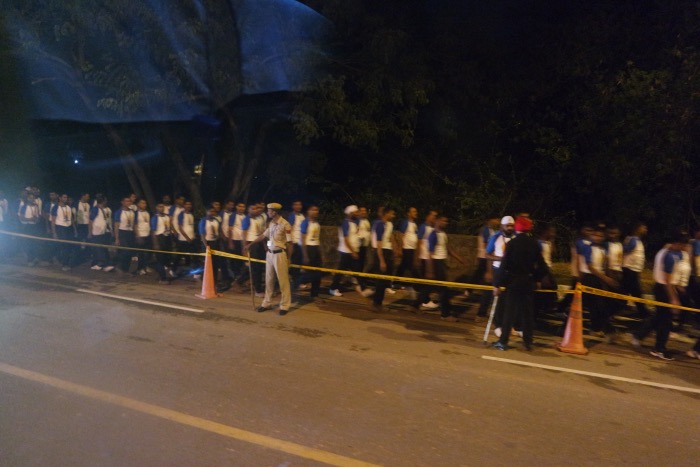 's Ochtends vroeg, rijen met mensen die richting het veld gaan. Interessant om te zien dat er dus ook heel veel mannen aan Yoga doen daar!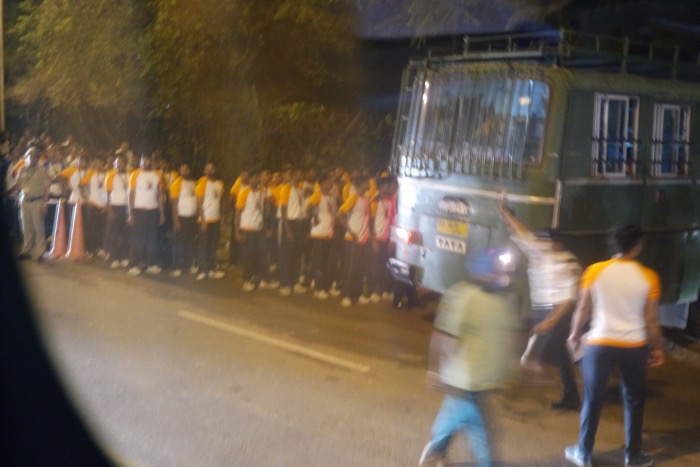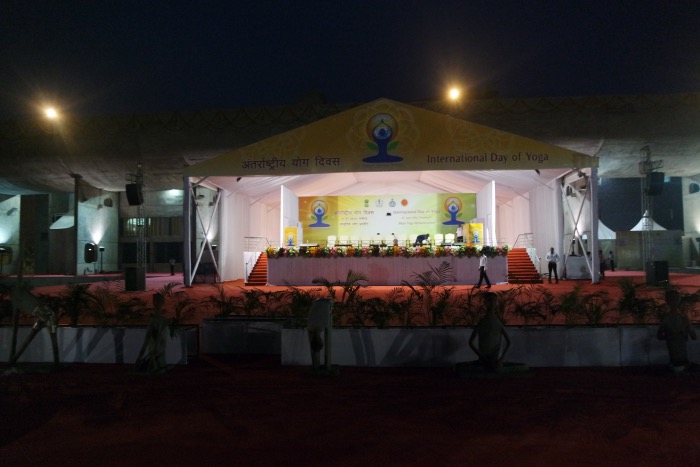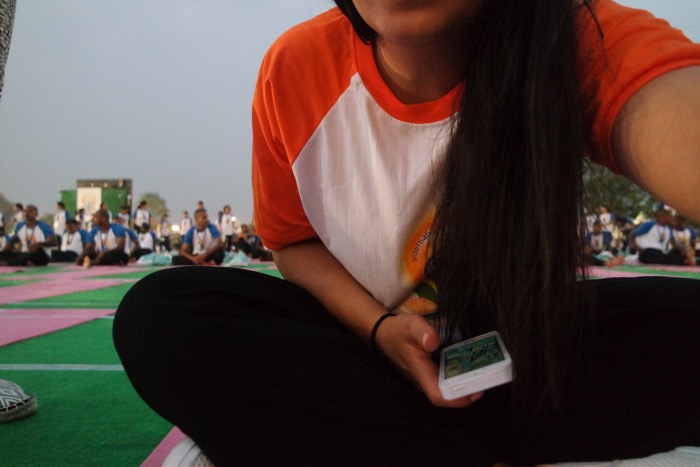 Even camera setup testen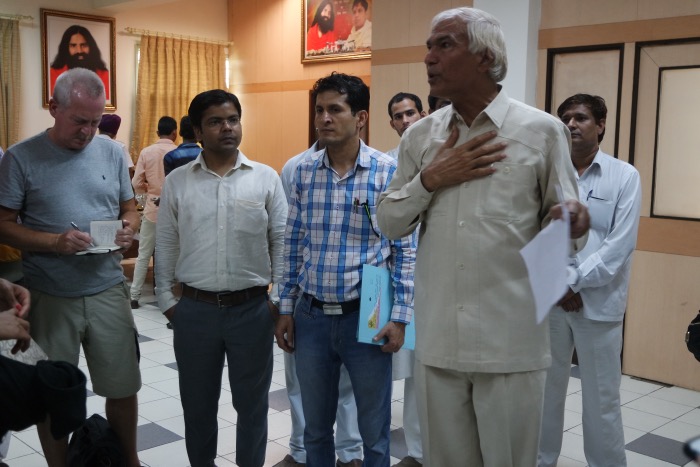 Hier waren we in een ziekenhuis waar er verschillende testen werden gedaan met het beoefenen van Yoga en het eventueel genezende effect ervan op ziektes. Ik wist niet zo goed wat ik er allemaal van moest vinden..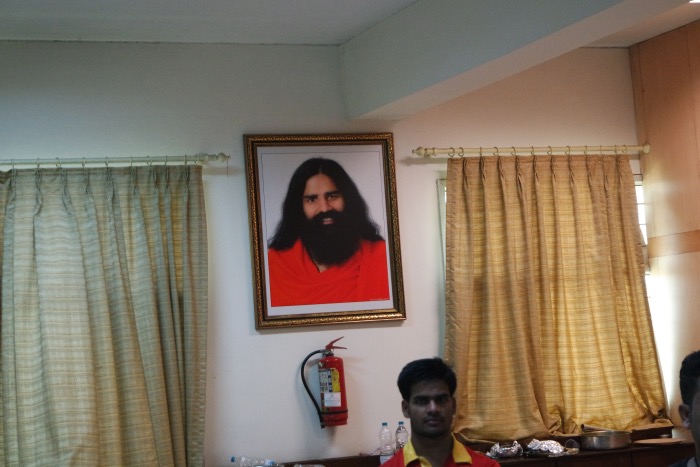 Deze man hing ook overal door het ziekenhuis..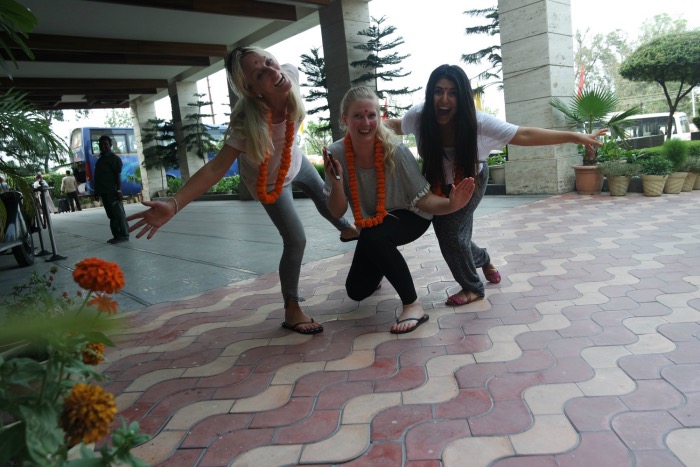 Met de Nederlandse chicks!
Nieuw hotel betekende nieuwe stip en nieuw kransje! + Nieuwe selfie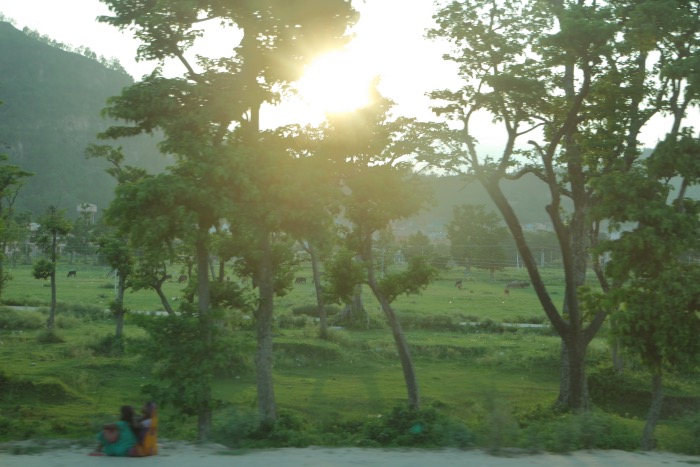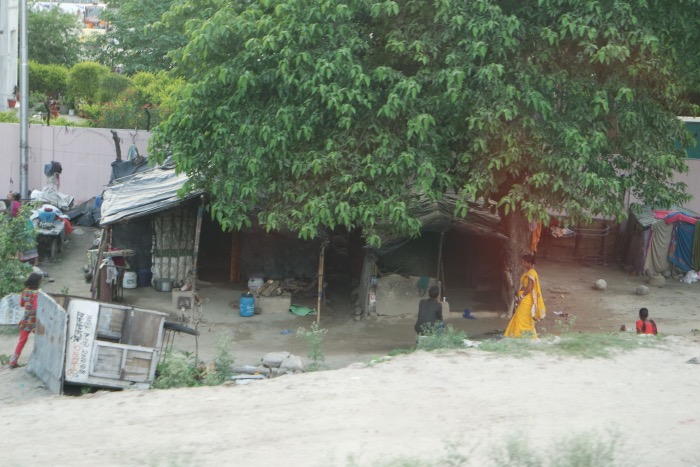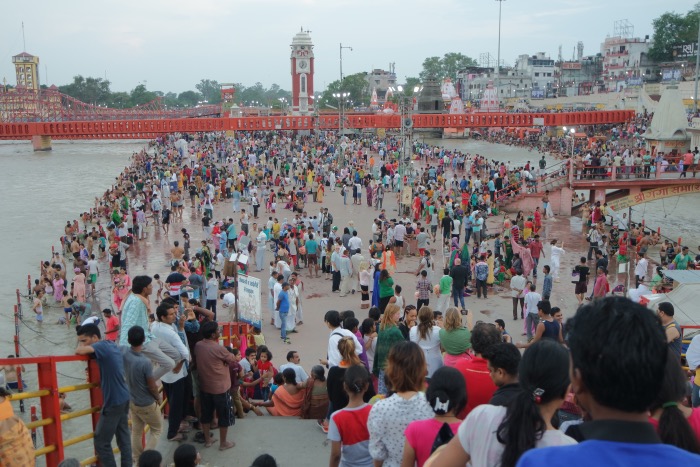 De kleuren, de mensen, mooi! Al rook het er niet zo fris haha.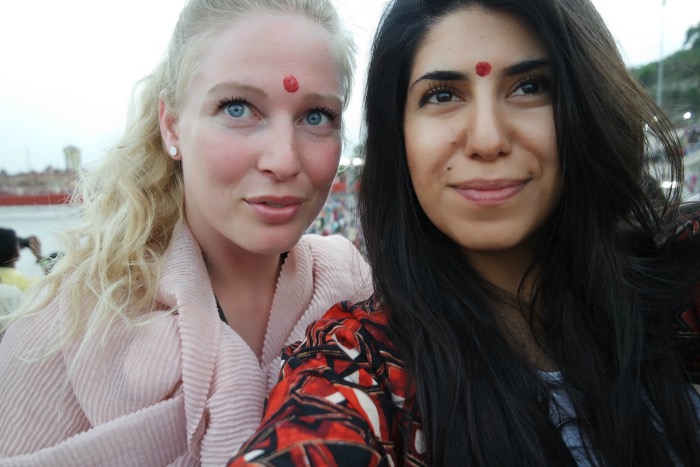 Duo penotti in India! Iedereen wilde constant met Belinda op de foto en mij lieten ze met rust haha. Heerlijk.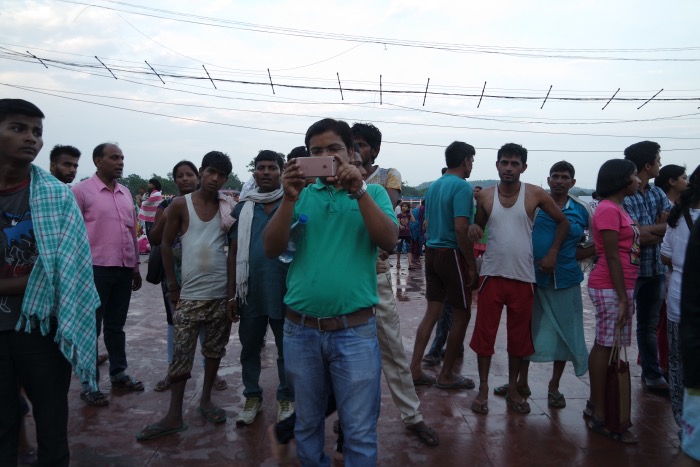 Iets wat ze goed kunnen in India is staren 🙂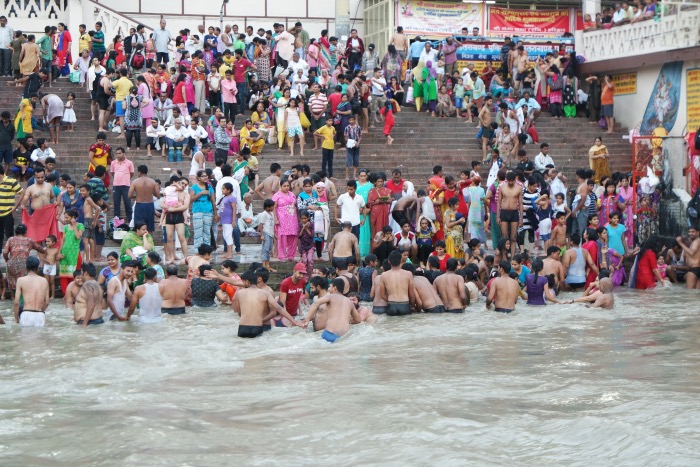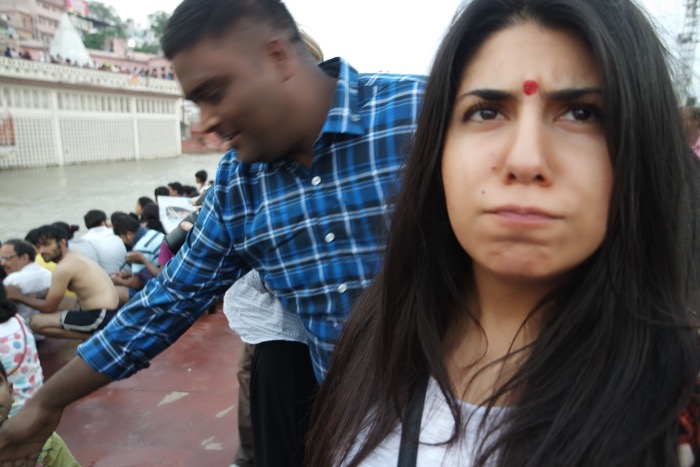 Selfie photobomber!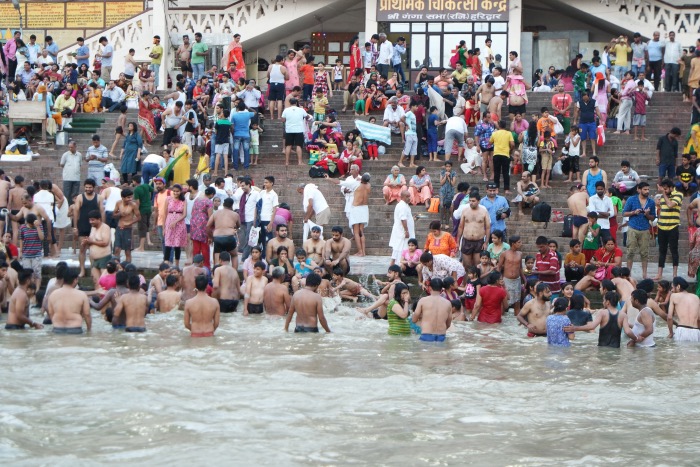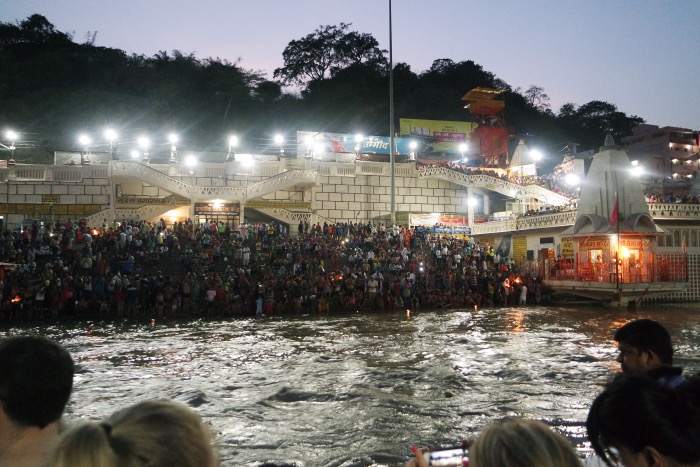 Dit was een bijzondere ervaring!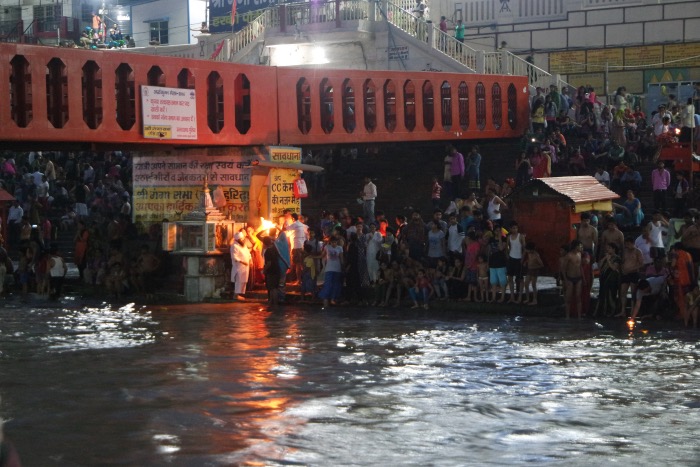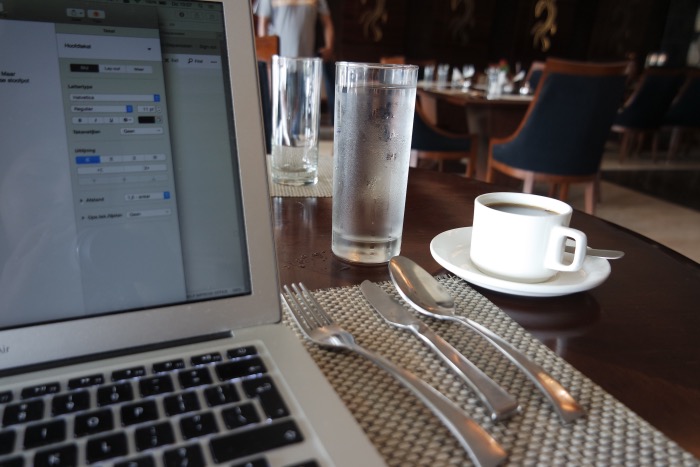 Koffie, watertje, werk, hotel lobby. Daar had ik tenminste wifi.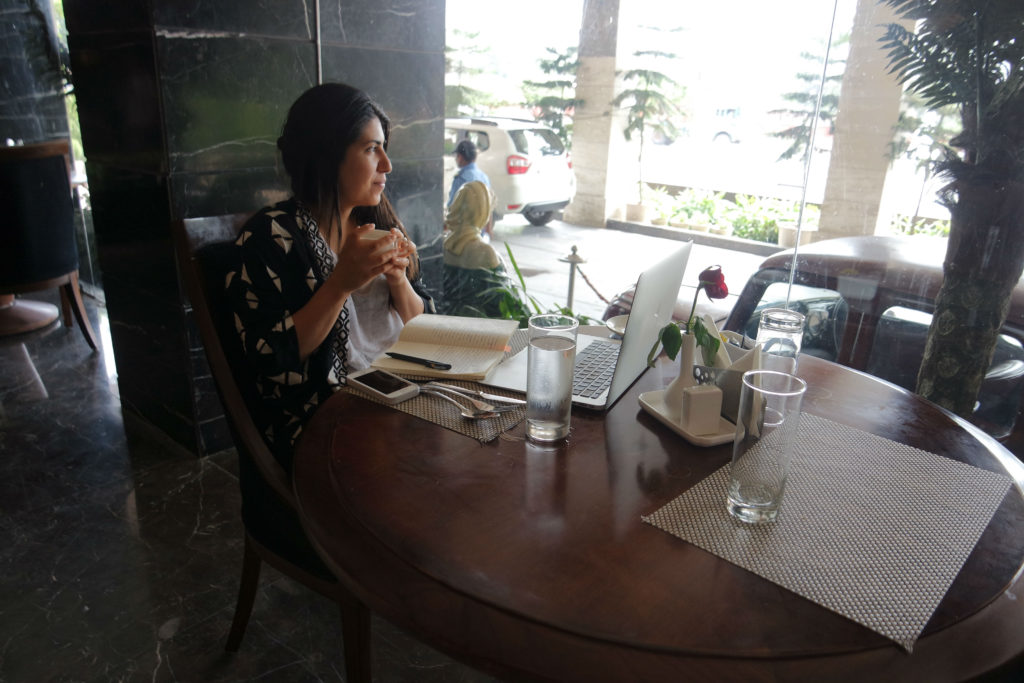 En mn dagboekje!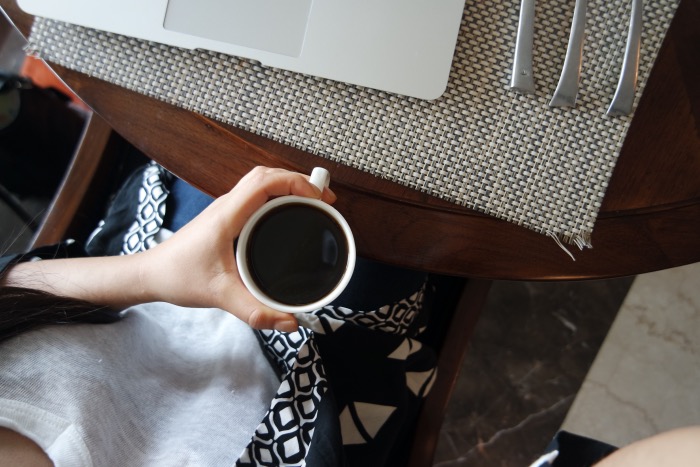 Samen met Denise een duo massage geboekt, zo relaxt!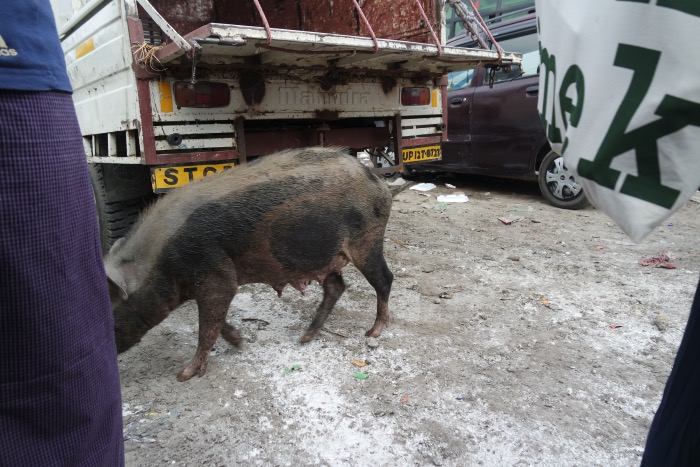 De volgende dag gingen we richting Rishikesh. De geur was niet te harden, en dat was ook logisch als je zag wat er allemaal rondliep en op de grond lag.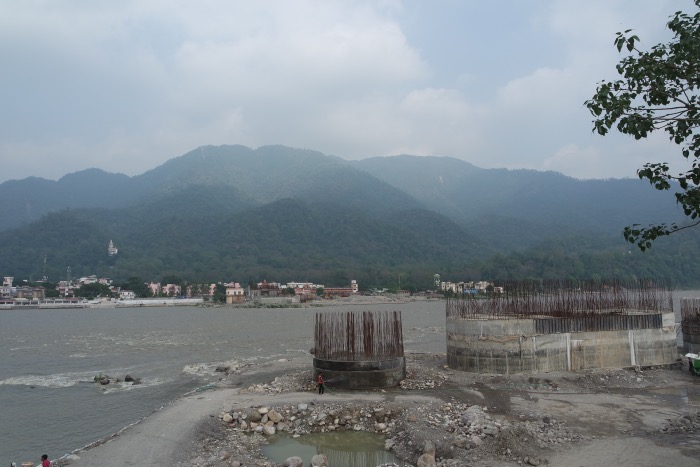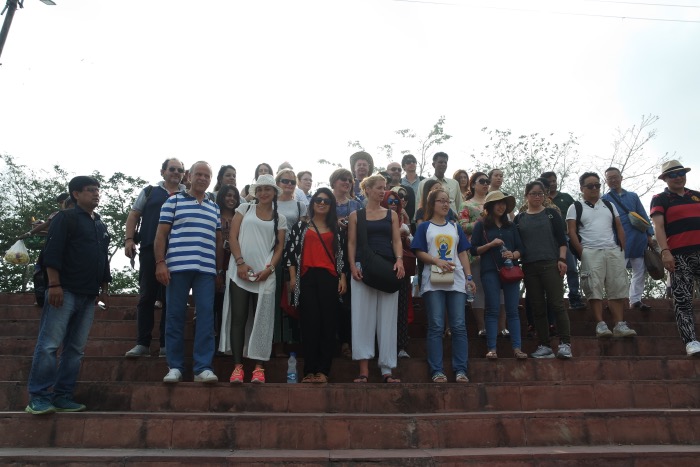 Groepsfoto!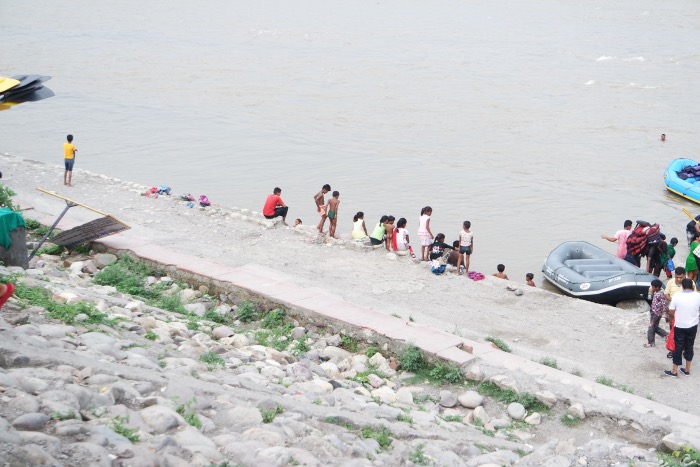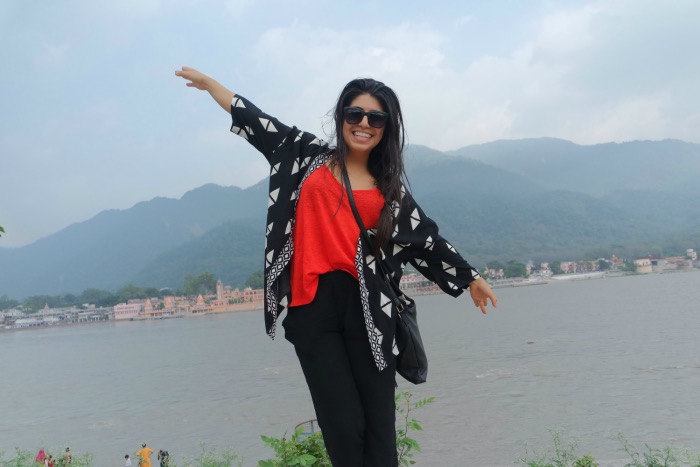 Ook nog even zelf poseren, hehe..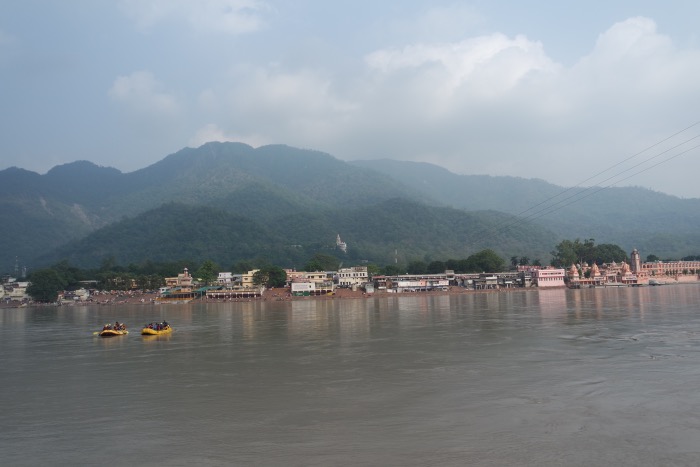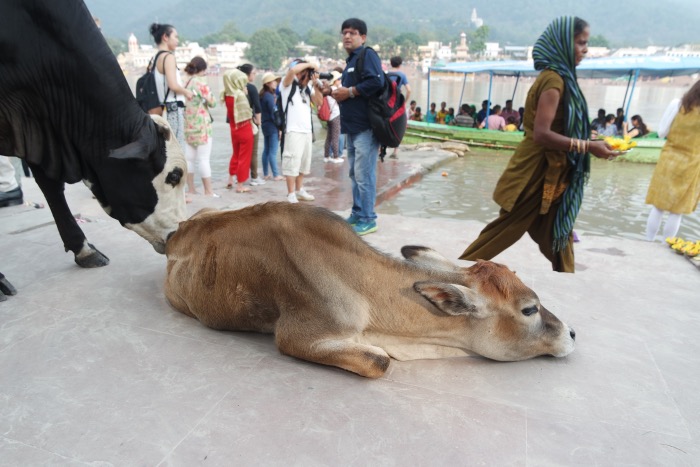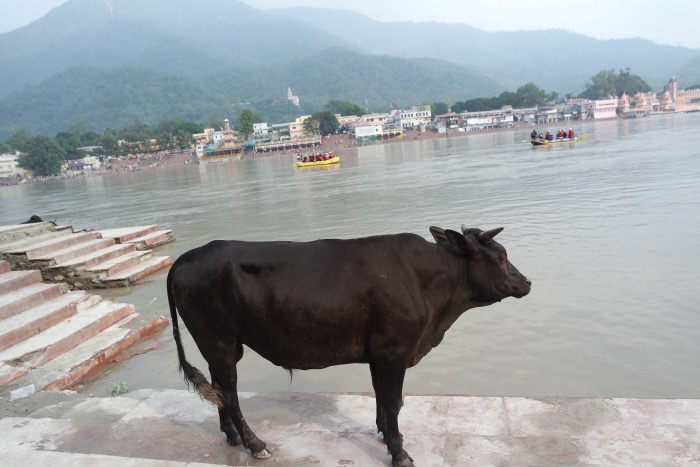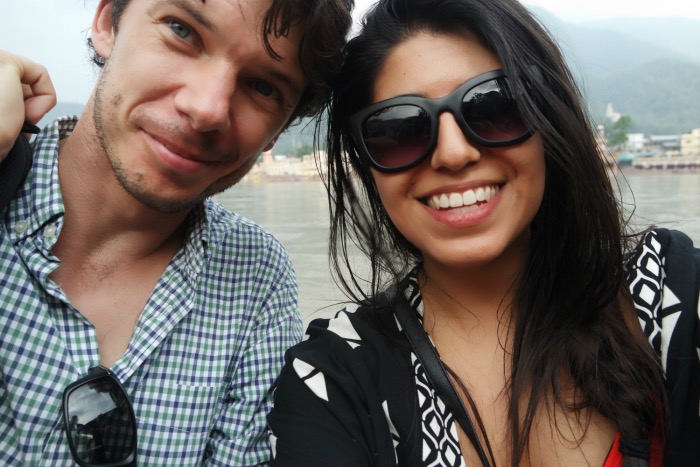 Met een bootje naar de overkant, hier met onze Hongaarse fotograaf.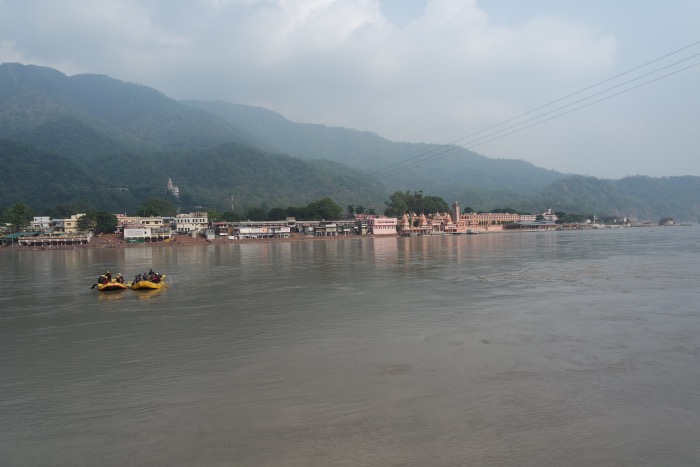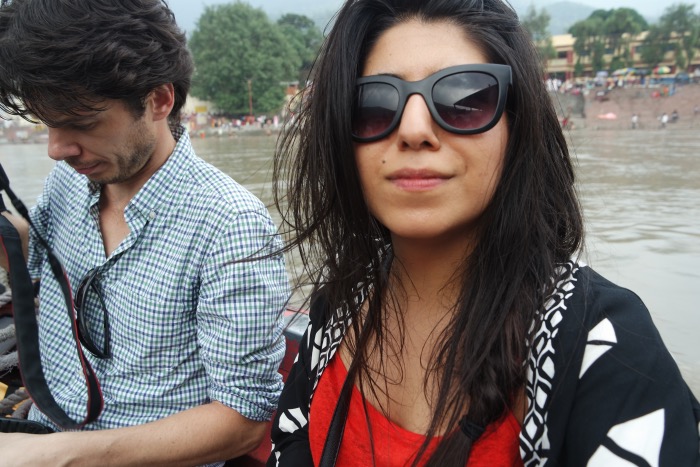 Selfie poging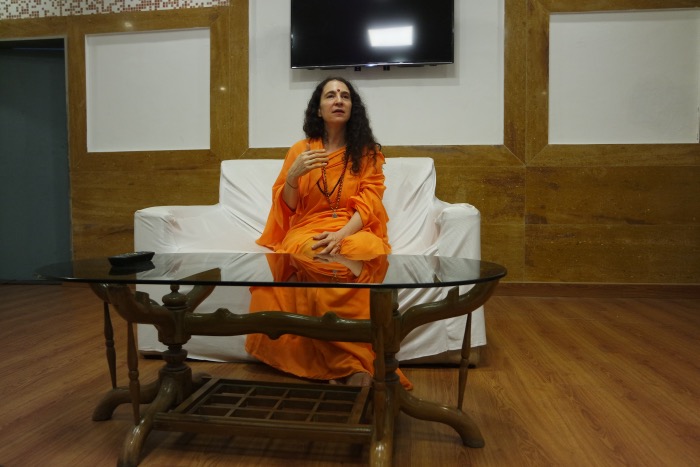 In Rishikesh werden we ontvangen in een Ashram waar deze vrouw de 'leider' bleek te zijn. Ze sprak ons toe in een aparte kamer waarna we naar de 'viering' gingen, ik wist niet wat me te wachten stond..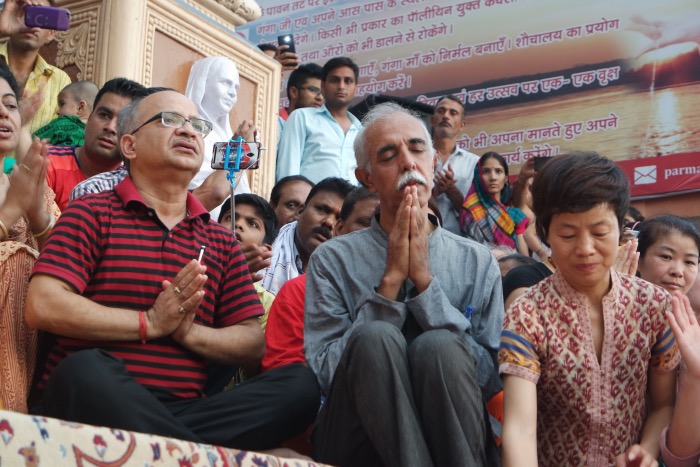 Tijdens de viering was ik geïntrigeerd door deze man, hij bleef een half uur zo zitten. Ik wist niet of het goed of slecht was, maar bijzonder was het sowieso!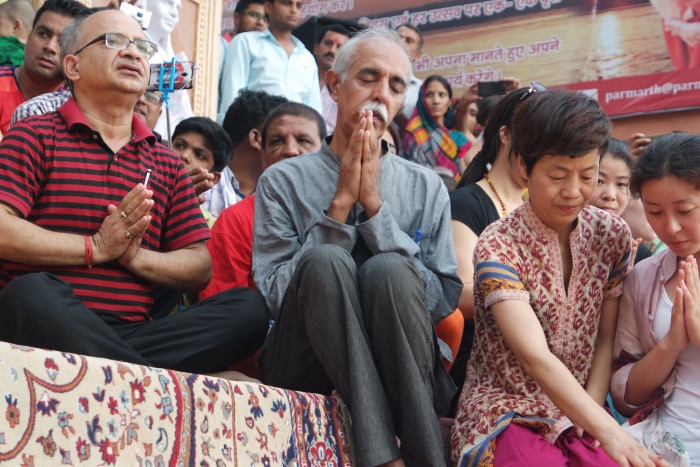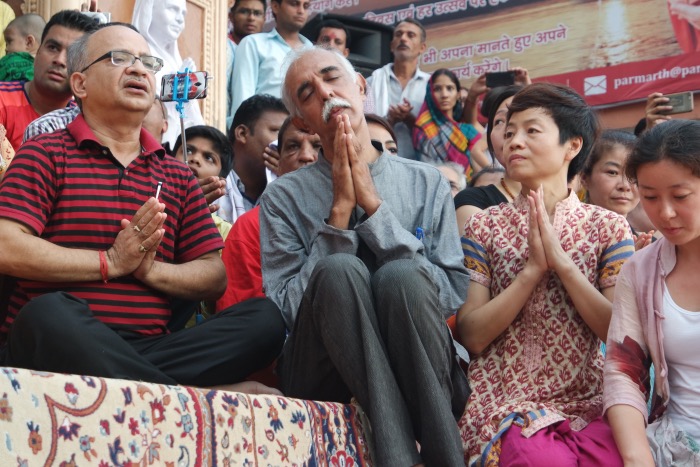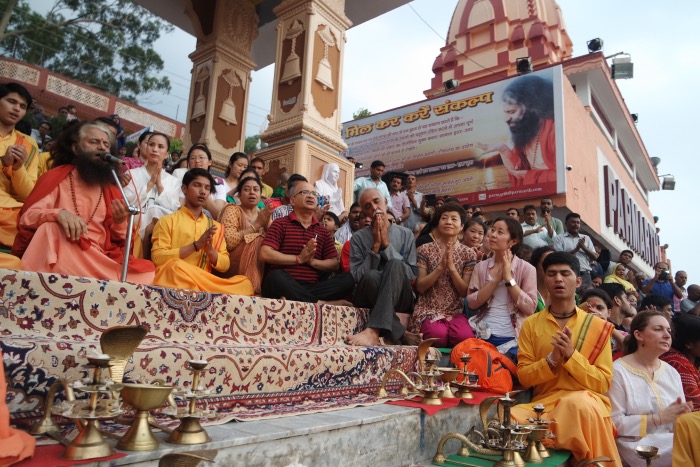 Hier dacht ik: Ben ik in een film beland?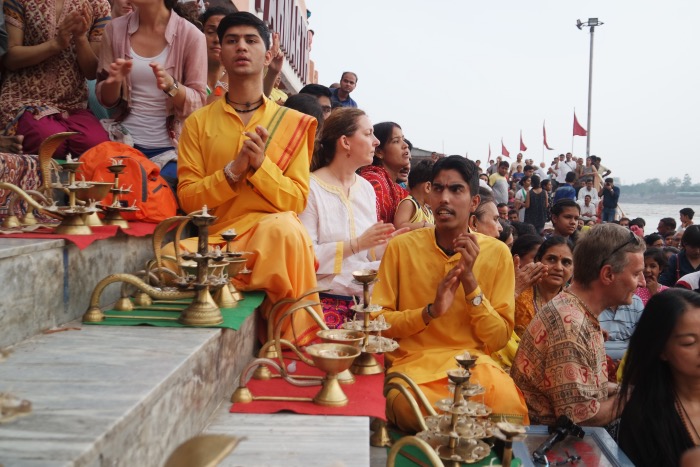 Overal waar je keek, gebeurde er iets boeiends. Ik vond het prachtig en was aan het meeklappen. Meezingen kon ik niet aangezien ik de tekst niet wist.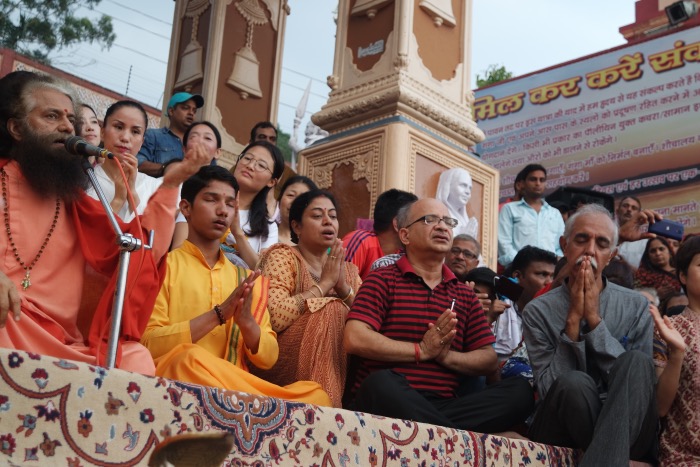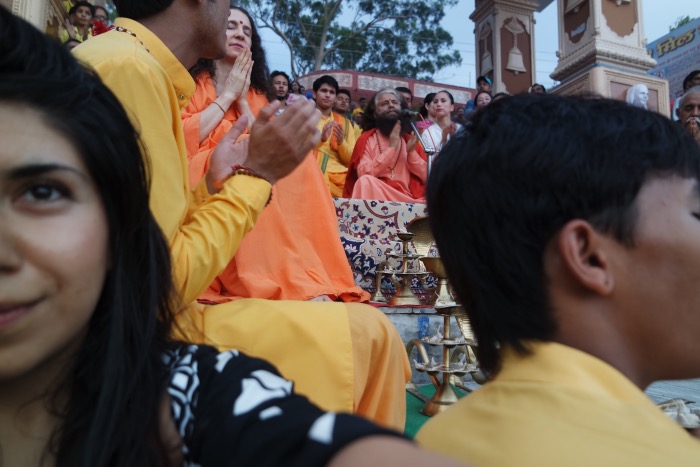 Even het bewijs dat ik er daadwerkelijk was haha.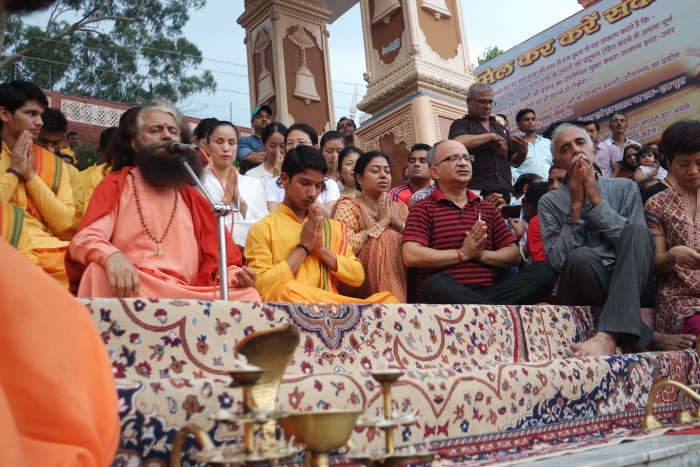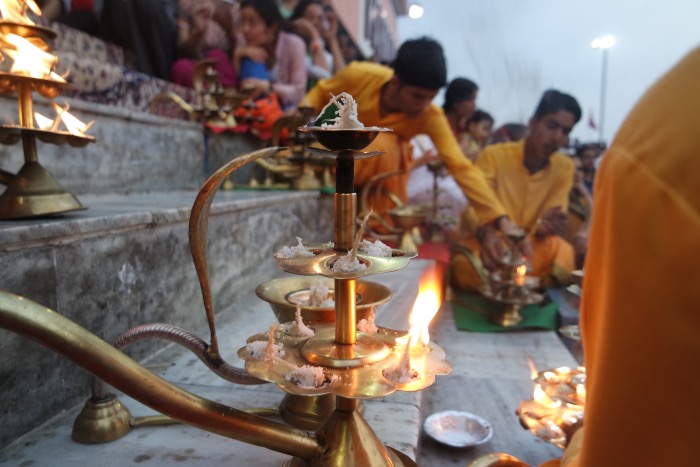 Toen de zon onder was gegaan, werden er vuurtjes gemaakt.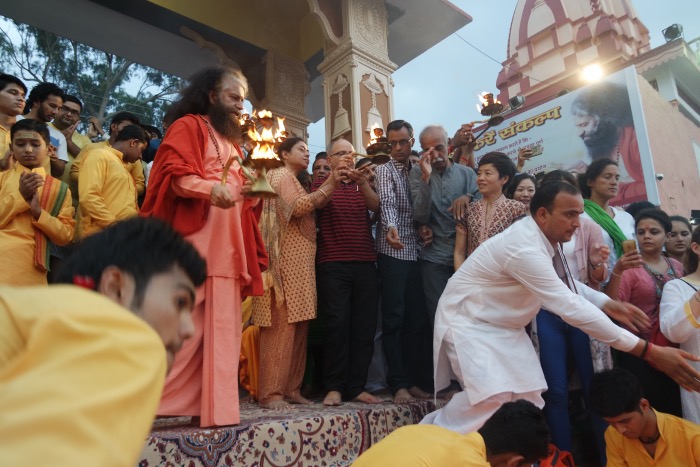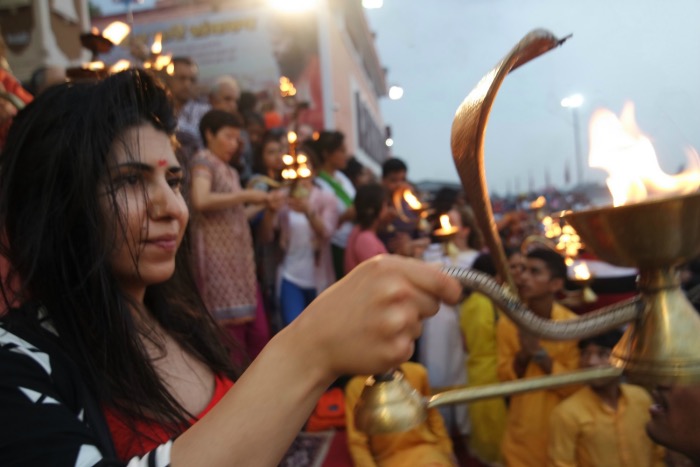 Je moest dit ding recht naar voren houden en met de klok mee bewegen, dus ik gehoorzaamde.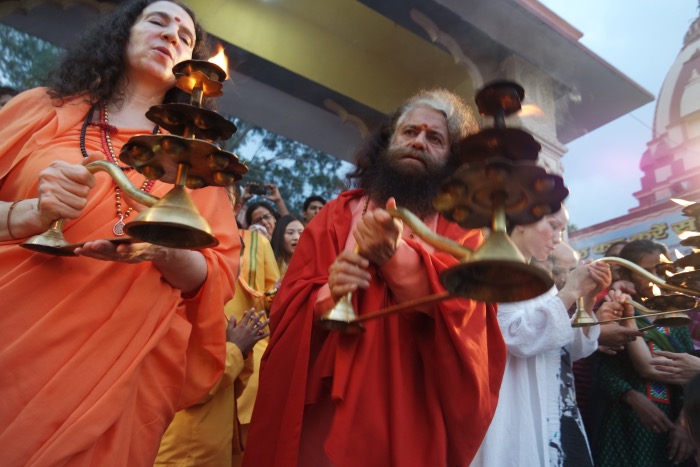 Ondertussen werd er gezongen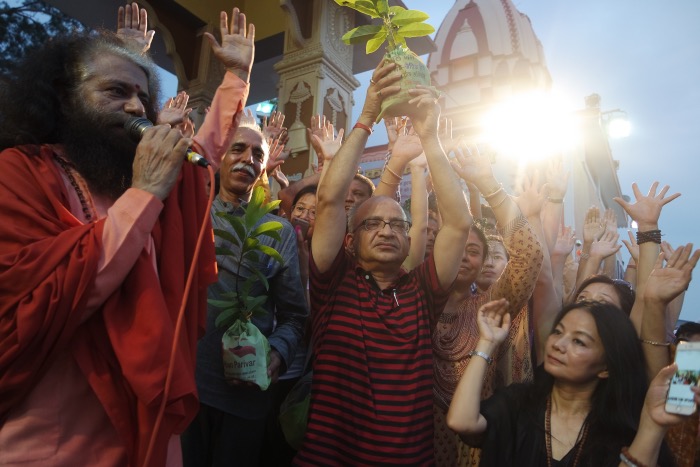 Nog meer gezongen, met de armen in de lucht.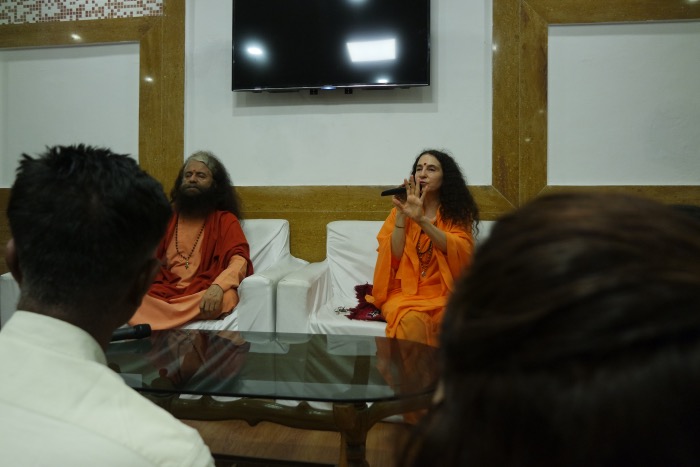 Na afloop kwamen we allemaal weer terug in diezelfde ruimte en mochten we vragen stellen aan de vrouw. Levensvragen. Ik heb hier een geluidsopname van en zal dit verwerken in de vlogs.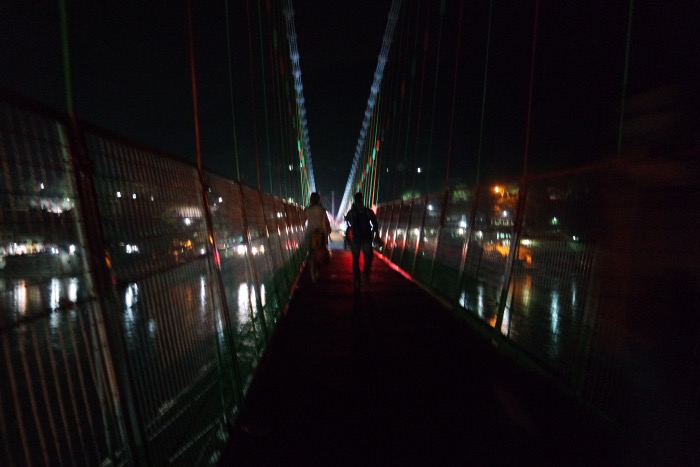 Tijd om weer terug te gaan, in plaats van een boot namen we nu de brug.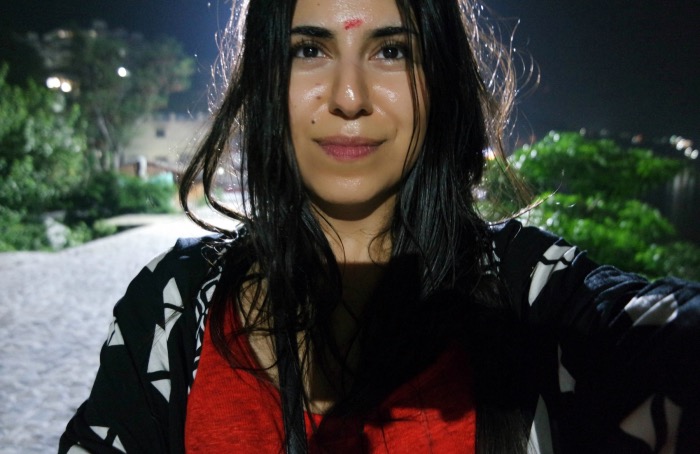 Zo warm was het er. En toch is het normaal om bedekt naar buiten te gaan. Ik heb enorm veel gezweet, zoals je hier ook ziet. Maar wat een ervaring allemaal! 🙂