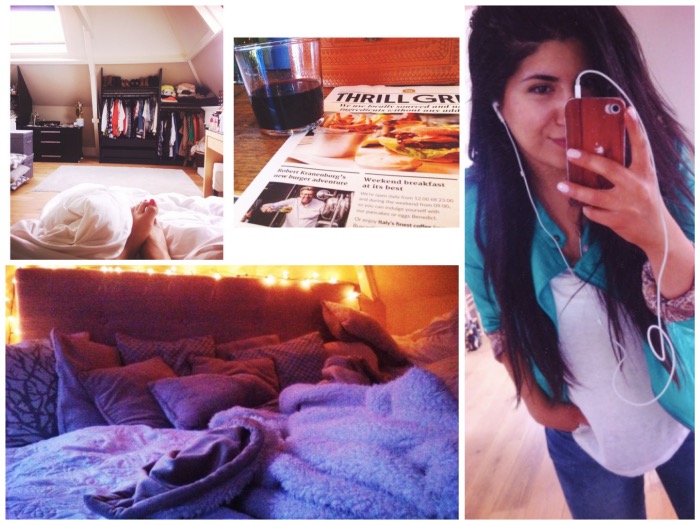 Er gebeuren mooie dingen. Ik heb steeds vaker van die "aha momentjes" of dat ik ineens begrijp waarom iets gebeurt zoals het gebeurt en dat het goed is. Haha. LEKKER ZWEVERIG WEER. Anyway, kijk je mee naar de afgelopen twee weken door mn Instagram filters?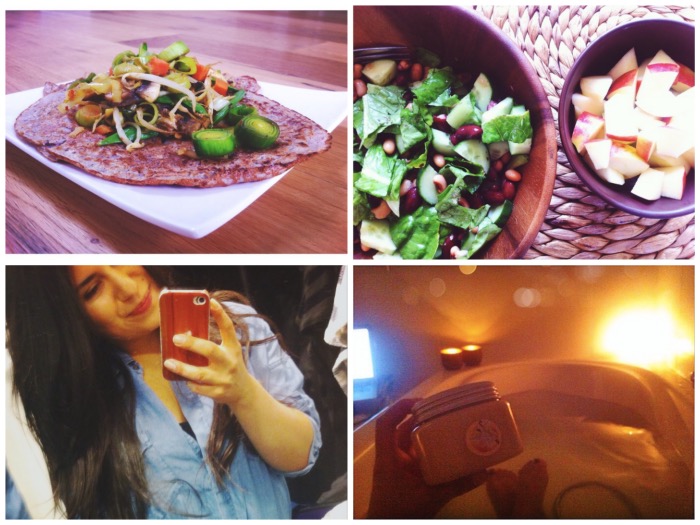 1. Pannenkoek met wokgroente. Geen idee waarom. 2. Salade + appel 3. Paskamer selfies, hehe. 4. Ik ga heeeeel weinig in bad. Ik word er zo sloom van en ik verveel me altijd enorm..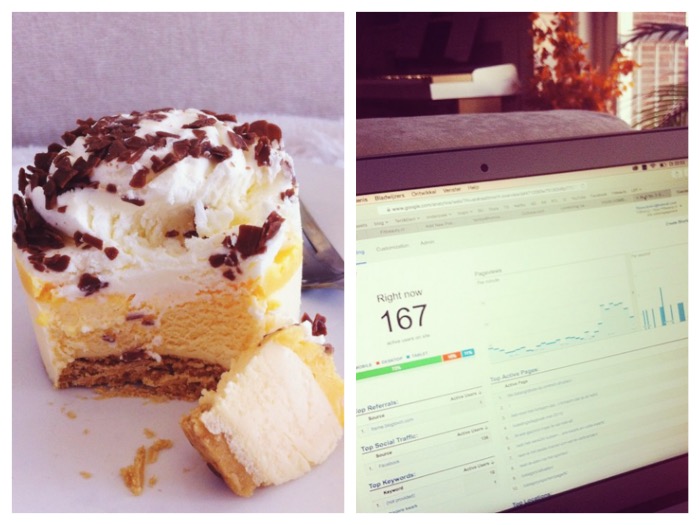 1. Toetje, maar dan overdag. En oja, met een beetje alcohol erin. 2. BAM. Het liep storm op mn site.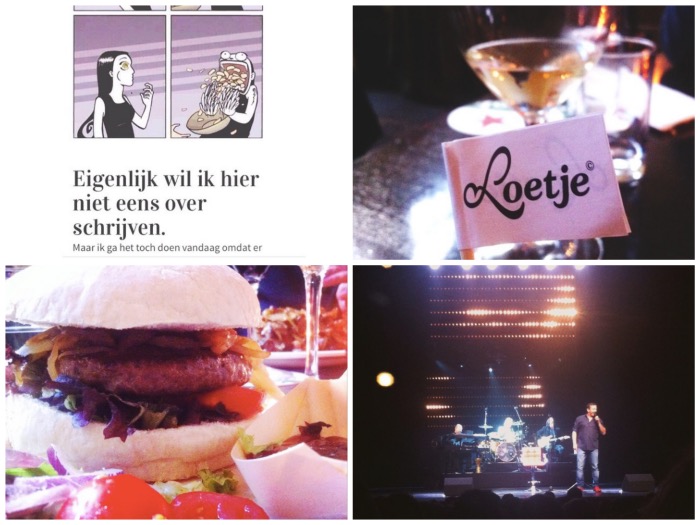 1. Onder andere door dit artikel, gingen de bezoekersaantallen enorm omhoog; "Veel eten en snaaien in de avonduren". 2. Bij Loetje eten met familie! 3. Sorry, ik weet dat je er eigenlijk biefstuk moet bestellen, maar als ik het woord "hamburger" op de kaart zie staan dan zie ik niks anders meer.. 4. Na het eten gingen we naar Carré voor de show van Najib Amhali. Het was zó leuk! Mn kaken deden gewoon pijn van het lachen aan het eind.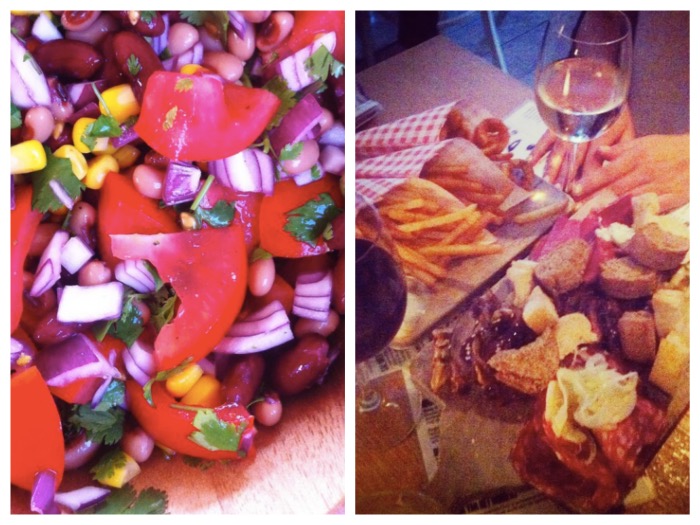 1. We zitten in de salade flooooww 2. Avondje flinkkk bijpraten met lieve vriendinnen bij Boca's in de Jordaan in Amsterdam. Jeetje wat een leuke tent! En lekker eten!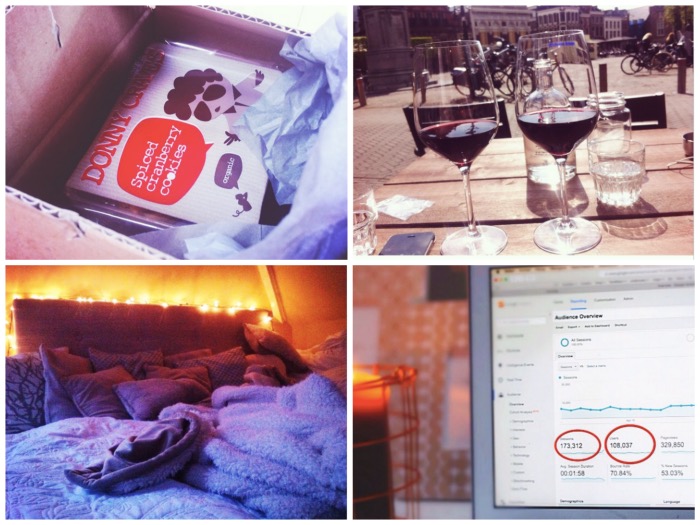 1. Koekjes gekregen van Donny Craves! They know how to make a girl happy. Haha 🙂 2. Samen met een vriendin wijntjes drinken in de zon in Haarlem 🙂 3. Lichtelijk aangeschoten weer thuis komen en op bed ploffen, heerlijk. 4. Jaaa de bezoekersaantallen zijn zo enorm gestegen! En nu ik dit typ zitten er weer 40.000 unieke bovenop de 108.000. Bizar!!!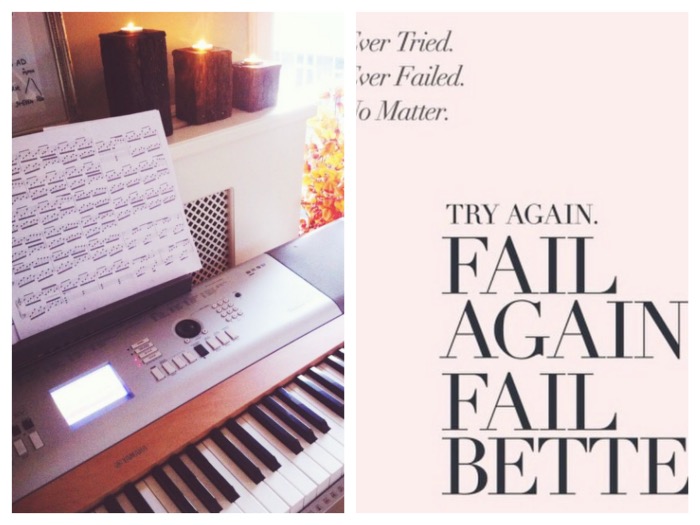 1. Er is weer wat ruimte in mn hoofd, haha. Dus dat betekent weer wat piano spelen. Ik zit trouwens nog steeds op les, voor de mensen die zich dat afvroegen. Inmiddels zo'n ehh.. 15 jaar. Jeetje. 2. 🙂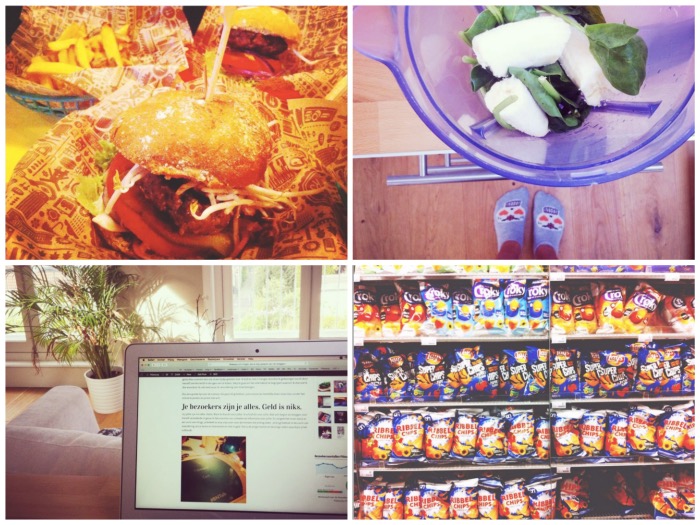 1. Er komen wel veel burgers in deze post voor, haha. Dit is wel een van mijn lievelingstentjes; Meneer Smakers in Utrecht. 2. Groene smoothie na een killer workout 3. Ik schreef een artikel over de 4 dingen die ik heb geleerd van het bloggen. 4. Maandagmorgen, 9:00 uur en ik sta in de Albert Heijn foto's te maken van chipszakjes. Hehe. Want er komt weer een vergelijkingsartikel!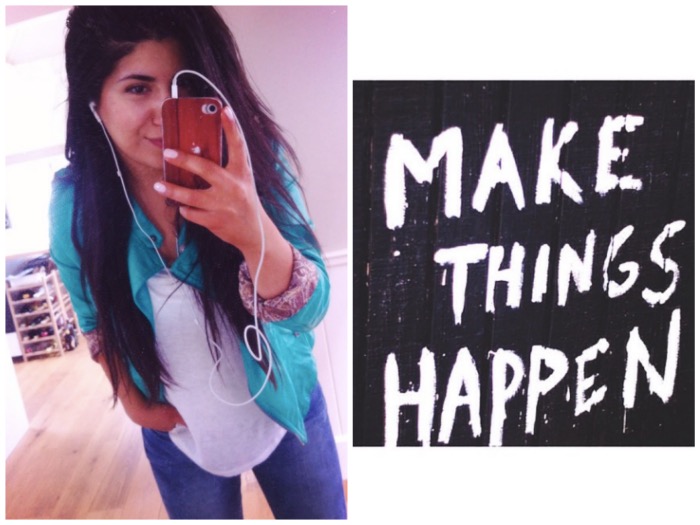 1. Hoooi. 2. 🙂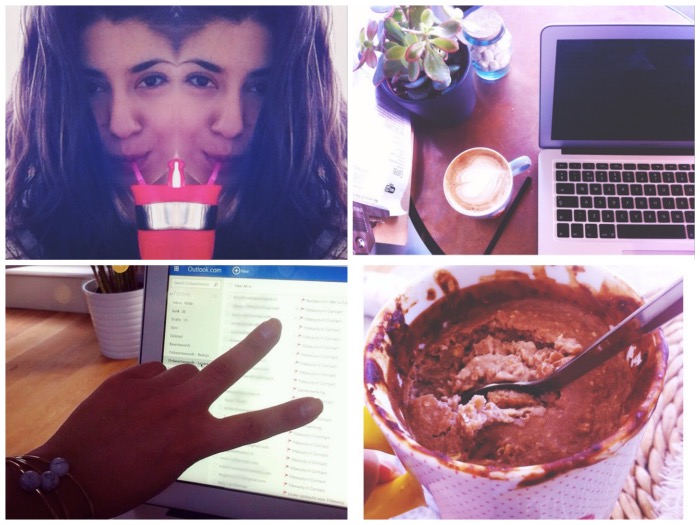 1. Ja dit is toch wel narcisme. Sorry. 2. In Hometown Coffee werken en koffie drinken, mét rietje natuurlijk. 3. Mn mailbox zit altijd vol. Ik moet er gewoon vrede mee hebben want het is onbegonnen werk om álles te moeten beantwoorden. 4. Mn eerste mugcake. Meh. Ik denk dat het niet zo lekker was omdat ik er kwark doorheen had gedaan. Dat maakte het wat zuur. Volgende keer dus zonder kwark.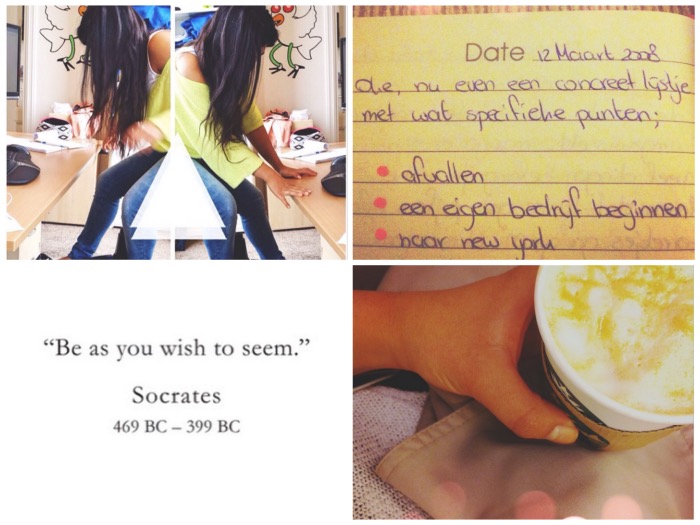 1. Jeej, fietsen op kantoor! Haha. 2. Ik schreef een vrij openhartig artikel over stukken uit mijn dagboeken. Dit vond ik wel leuk om terug te lezen 🙂 3. 🙂 4. Starbucks. Ik weet dat mensen soms echt een hekel kunnen hebben aan Starbucks, maar je kunt niet ontkennen dat de Caramel Macchiato écht mega lekker is. Ik geniet het meest van de bovenste laag schuim met de caramel. OMG.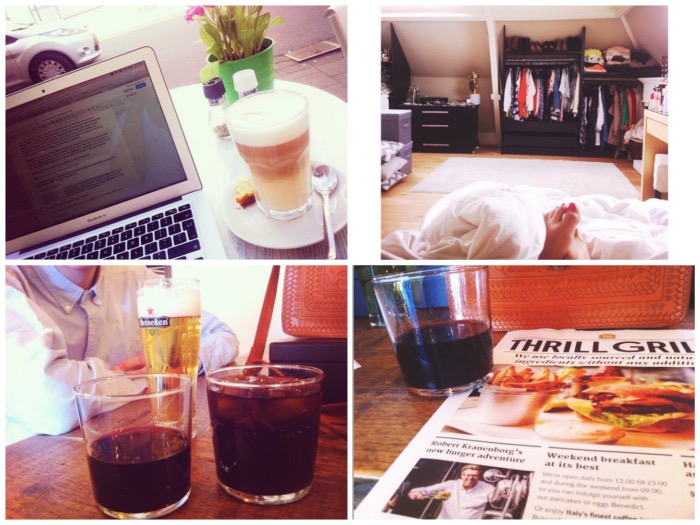 1. Schrijven, dat is wat ik doe. En veel ook. Haha. Het liefst in verschillende koffietentjes zodat ik tussendoor ook een beetje mensen kan kijken ;p 2. Zo vreselijk veel spierpijn dat ik om 20:00 uur al besloot in bed te gaan liggen. Ik kon gewoon niet meer. 3. Samen met mn twee lieve vrienden uit Haarlem hamburgers wezen eten bij Thrill Gril. 4. Dit vonden we een goed excuus om elkaar te meeten in Haarlem. Als hamburger liefhebber was ik een beetje teleurgesteld. Maar misschien moet ik dit even bewaren voor een hamburger post aangezien ik er zóveel eet, in zoveel verschillende steden. Wat vinden jullie?
Mocht je me willen volgen op Instagram, dat kan! @Tenitje