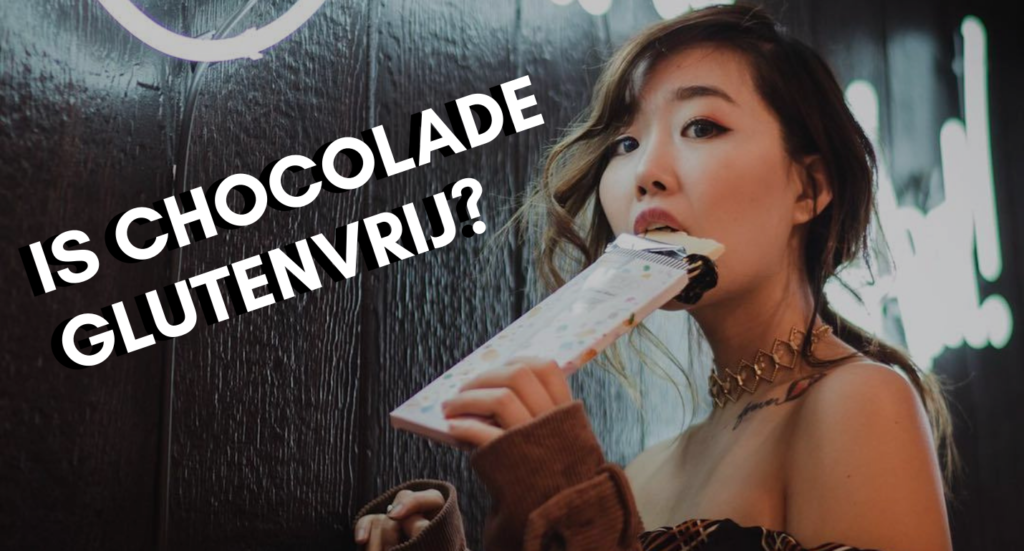 Het moeten volgen van een glutenvrij eetpatroon kan soms ontzettend lastig zijn. In de afgelopen jaren is er veel verwarring ontstaan omtrent gluten en wat ze betekenen voor je lichaam.
Veel mensen zijn gluten gaan schrappen met het idee dat ze gezonder zouden zijn of zelfs zouden afvallen, dat is niet het geval – tenzij je toevallig geen pasta en brood meer eet en hier groente voor eet. Logisch dat je dan afvalt. Maar wanneer je lichamelijke klachten ondervindt bij het eten van gluten, is het een compleet ander verhaal.
Ik kreeg meerdere keren in de afgelopen maanden de vraag of chocolade glutenvrij was – en hoewel ik er zelf niet bij had stil gestaan, leek het me interessant er een artikel aan te wijden! Dit is informatie waar je wijzer van wordt, als je het mij vraagt!
Wat is gluten? Wat zijn gluten?
Gluten klinkt als meervoud, maar dat is het niet. Daarom klinkt het gek als je zegt: Gluten is een eiwit.
Maar dat is het wel, gluten is een soort eiwit dat in vele granen voorkomt, waaronder rogge, gerst en tarwe (1).
De meeste mensen zijn prima in staat om gluten te verteren (let wel, dit bij moderne tarwe kan er een flinke uitzondering zijn! Lees dit!). Voor mensen met coeliakie triggert gluten het immuunsysteem waardoor het lichaam zichzelf gaat aanvallen. Dit resulteert in diarree, verminderde opname van voedingsstoffen en vermoeidheid (2).
Terwijl de mensen die geen coeliakie hebben maar wel degelijk lichamelijke klachten ervaren last kunnen krijgen van een opgeblazen gevoel, winderigheid en misselijkheid na het eten van gluten (3). Voor iedereen die graag gluten wil of moet vermijden en zich afvraagt hoe het zit met chocolade; hierbij het antwoord!
Pure chocolade is glutenvrij – maar..
En dan heb ik het over de pure variant die ongezoet is, direct afkomstig is na het roosteren van de cacao bonen. Er zijn maar weinig mensen die deze 'pure' vorm van chocolade eten aangezien het compleet anders smaakt dan zoete chocolade in een mooie verpakking.
Er zijn verschillende merken pure chocolade op de markt te vinden die gemaakt zijn van een paar simpele ingrediënten zoals vloeibare cacao bonen, cacao boter en suiker – deze zijn allemaal glutenvrij.
Aan de andere kant zijn er weer talloze merken chocolade waarbij er gebruik is gemaakt van gemiddeld 10-15 ingrediënten, waaronder melkpoeder, vanille en sojalecithine. Daarom is het altijd belangrijk om het etiket te checken.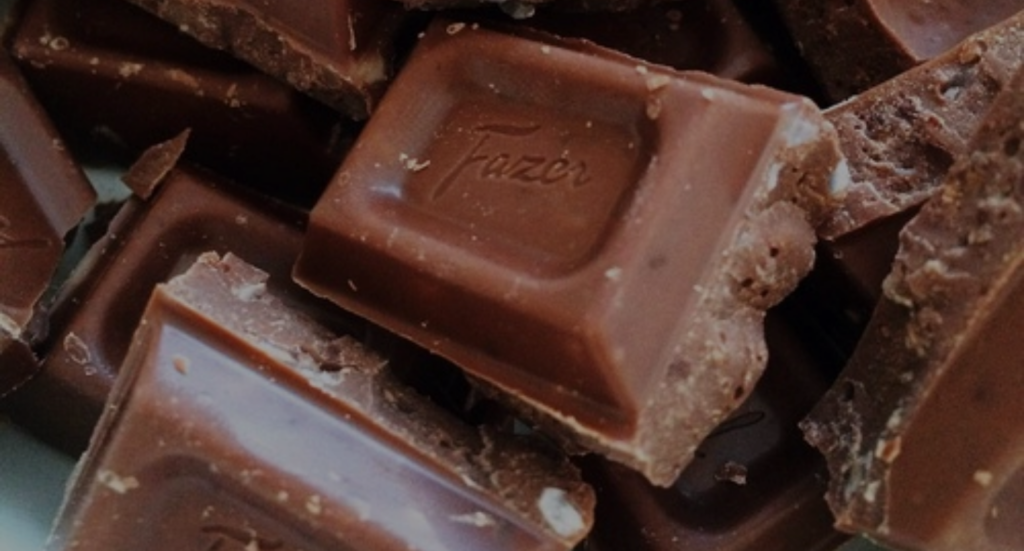 Sommige chocolade varianten bevatten wél gluten
Hoewel pure chocolade als glutenvrij wordt beschouwd, zijn er ook chocoladeproducten die hier en daar wat extra ingrediënten hebben zoals emulgatoren en smaakstoffen die de smaak en de textuur mooi krijgen/houden. Sommige van deze ingrediënten bevatten gluten.
Als je op de verpakking van een chocolade product iets van 'crispy' ziet staan, kun je ervan uit gaan dat er waarschijnlijk gluten in zitten. Dit komt doordat de knapperige stukjes vaak afkomstig zijn van tarwe of gerst – beide niet glutenvrij. Denk ook aan chocoladerepen met koekjes en krakelingen ('pretzels'). Hierbij een lijstje met ingrediënten om te vermijden wanneer je glutenvrij eet, deze kunnen namelijk indiceren dat er gluten aanwezig zijn in het product;
gerst
gerstemout
biergist
bulgur
durum
farro
mout
moutextract
moutsiroop
matzo
roggebloem
tarwemeel
Zeker weten glutenvrij?
In de meeste gevallen zit je met deze informatie dus goed. In sommige gevallen kan het zijn dat het chocolade product in eenzelfde fabriek wordt verwerkt met andere producten die niet glutenvrij zijn en zo ook sporen van gluten bevatten (4). Gelukkig hebben we een wet in Nederland waardoor dit op de verpakkingen moet staan.