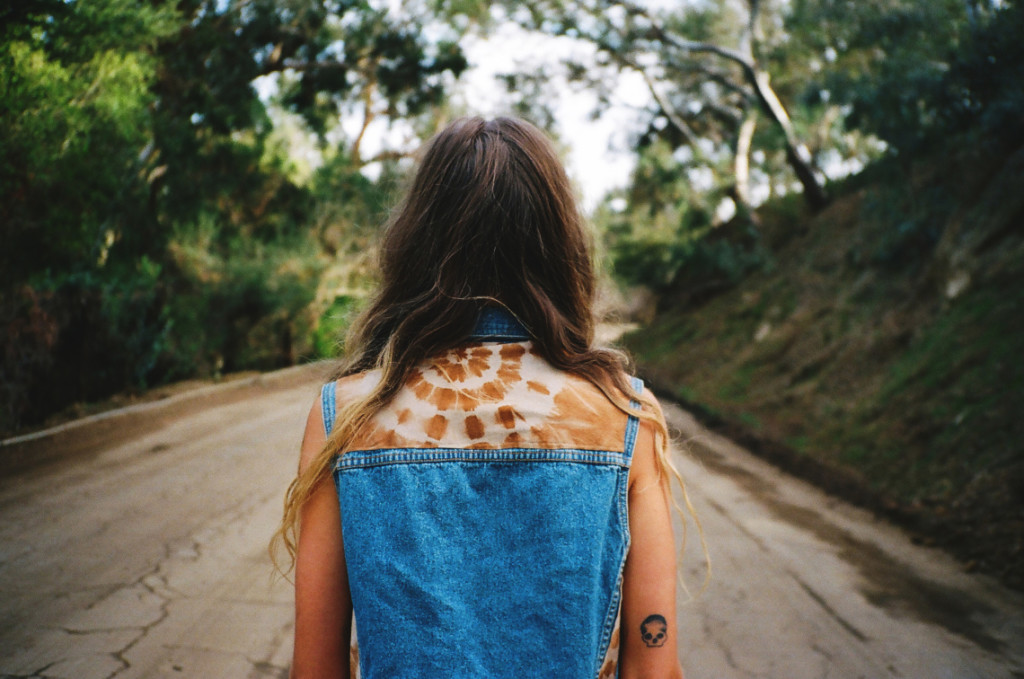 Ik ben een dromer. Een dagdromer. Maar tegenwoordig onderneem ik ook actie. 

Ik voel me wel eens verdwaald. Inspiratieloos. 

En ook wel eens eenzaam of nutteloos. 
Daarom houd ik graag mapjes bij op mijn laptop en telefoon met inspirerende foto's, plaatjes en quotes. En vandaag was zo'n dag dat ik mapje keihard nodig had. Ik verzamelde een reeks zinnen die me zoveel energie en motivatie gaven waarna ik daarna bedacht dat het misschien wel een goed idee is om het te delen met jullie. Niet je standaard quotes, maar zinnen die je even doen nadenken. Motivatie geven. Perspectief en vooral het gevoel dat je niet de enige bent die dit soort dingen wel eens voelt. 
You do not have to know what your purpose is to be already living it out.
Je hoeft niet te weten wat je doel is om er al naar te leven. Dat gevoel dat je aan het wachten bent tot je hebt gevonden wat je passie of doel is in het leven om actie te ondernemen.. Zo frustrerend. Vergeet het zoeken naar een doel of passie, doe gewoon je best met waar je je nu bevindt. Daarmee zet je jezelf automatisch in de beste positie voor de volgende stap, zonder dat je zelf al hebt moeten uitvogelen wat de volgende stap is. Focus je op wat je nu doet. Niet op wat je doel moet zijn, als je dit nog niet weet.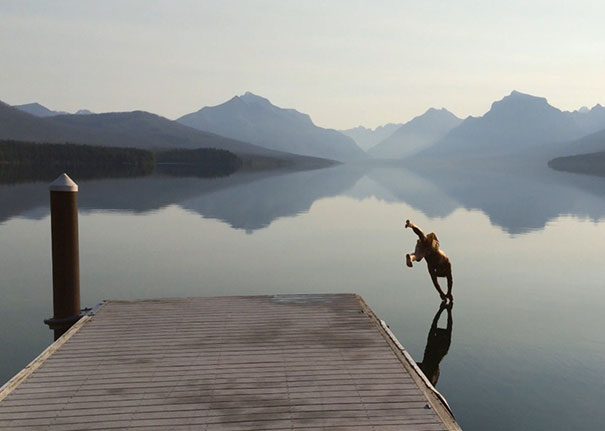 Your greatest happiness will not come from being comfortable, it will come from being useful.
Ik vind dit een hele mooie omdat we snel geneigd zijn te denken in 'maar ik moet toch gelukkig zijn' als excuus om bepaalde dingen niet te doen die oncomfortabel voelen. Natuurlijk moet je af en toe denken aan je rust, aan je welgesteldheid, aan je gemoedstoestand. Maar bedenk je eens wanneer dit écht zo is en wanneer je dit als excuus gebruikt om niet buiten je comfort zone te treden. Buiten je comfort zone treden voelt naar en vervelend, dus erin blijven voelt als 'gelukkig' blijven. Maar dit is je verstand die je voor de gek aan het houden is, je verstand wil namelijk alleen maar te maken hebben met hetgeen dat het al kent: je huidige veilige meertje, blijf daar maar lekker in.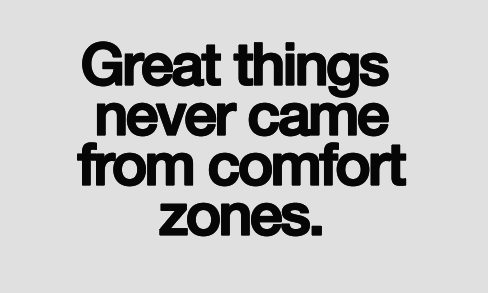 Maar je potentie is zoveel groter dan dat, je geluksgevoel komt vanuit het nuttig kunnen zijn. Of dit nu voor jezelf is of voor de wereld, het zal hoe dan ook nooit 100% comfortabel zijn. Verwar die dingen niet met elkaar.
You will help people more by changing yourself than by telling people how to change themselves.
Dit doet me denken aan de quote "Be the change". Oftewel, leef naar waar jij in gelooft en je zult andere inspireren dit te doen. Je inspireert anderen niet tot (gedrag)verandering door hen te vertellen wat ze wel en niet moeten doen. Een voorbeeld dat ik hierbij wil gebruiken is bijvoorbeeld Freelee the Banana Girl. Ik 'ken' haar niet zo goed behalve dat ik een aantal video's van haar heb gekeken en ik vind haar verschrikkelijk, afschuwelijk en naar. Ik ga haar niet linken, maar als je het op YouTube opzoekt kom je het al gauw tegen.
Ik zeg dit niet gauw over mensen en al helemaal niet over mensen die ik nog nooit heb ontmoet. Maar de manier waarop ze anderen beledigt, naar beneden haalt en oordeelt vind ik absurd. Ze is namelijk enorm overtuigd van het leven als veganist en hoewel ze zelf ook leeft volgens 'practice what you preach' laat ze misschien wel zien hoe goed je je kunt voelen, hoe fijn het leven is, maar ze bekritiseerd anderen zó hard waardoor ik niet het volgende gevoel krijg als ik naar haar video's kijk:
"Wow, ik wil me ook zo voelen zoals zij, ik wil ook een fijner leven zoals zij blijkbaar heeft, wat doet ze? Waarom doet ze dat zo? Vegan? Hmm, daar ga ik me in verdiepen'
Ik wil nooit zo zijn zoals zij. Ik krijg het gevoel dat ze de wereld ziet als één en al evil, kwaadaardig en haatdragend tegenover dieren. En de enige mensen die zij accepteert zijn Vegans. Niet zomaar vegans, want als je claimt dat je vegan bent en je doet bepaalde dingen net niet volgens (haar, of de) 'regels', dan basht ze je met een video waar ze dit allemaal in benoemt. Totaal niet stimulerend. En dat is dus ook precies waar de quote op neer komt.
Dit zie ik ook terugkomen in religie maar ook bij mensen die op een andere manier overtuigd zijn van voedingspatronen en leefstijlen. Wanneer je anderen gaat vertellen wat ze moeten doen, sla je de plank mis met het kunnen helpen of inspireren van de ander. Wanneer jij leeft naar wat je gelooft en je daar blijkbaar gelukkig in bent, dan straal je dat uit en is dát wat mensen nieuwsgierig maakt en inspireert. Dan gaan mensen je vragen hoe het zit, wat je doet en proberen ze het uit. Een voorbeeld? Mimi Ikonn. Ze straalt positiviteit uit en het maakt me nieuwsgierig naar haar leefstijl, dát inspireert
Een klein verschil in handelen, een groot verschil in uitkomst. Ik ben daar in ieder geval heilig van overtuigd. 🙂