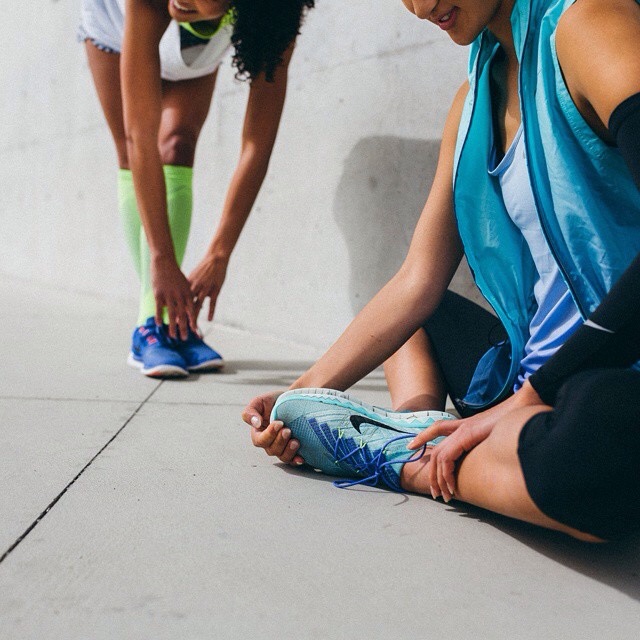 Ik weet het, het is niet altijd even makkelijk om jezelf er toe te zetten om te gaan sporten. Soms weet je gewoon niet meer waarom je zou gaan sporten? Natuurlijk, je voelt je daarna helemaal geweldig (wie heeft ooit spijt van een workout? Tenzij je een blessure hebt opgelopen dan 😉 ), maar soms heb je even die boost nodig; die schop onder je kont om in de stemming te komen om te sporten. Ik ga het proberen met dit artikel, hopelijk lukt het! Haha en anders, dan heb ik mezelf weer lekker weten te storten in inspirerende muziek en filmpjes omtrent sporten 🙂 
Nieuwe Workout Video!
[embedplusvideo height="467″ width="700″ editlink="http://bit.ly/1Gj82Xv" standard="http://www.youtube.com/v/187TKoYNZF0?fs=1″ vars="ytid=187TKoYNZF0&width=700&height=467&start=&stop=&rs=w&hd=0&autoplay=0&react=1&chapters=&notes=" id="ep2745″ /]
We moeten er af en toe toch echt even wat nieuws doorheen gooien! Ik ben groot fan van ToneItUp en XHIT maarrrrr, verandering maakt het ook interessant. Ik kwam deze video tegen en ik moet zeggen, ik vind dit een ontzettend goede workout, heel fijn gefilmd en het geluid is ook super! Gek dat het nog zo weinig kijkers heeft!
Krachtige video!
Ik vond dit ook erg mooi en heel echt. Een meisje die powerlift omdat het haar een krachtig gevoel geeft. Niet omdat ze strak wil zijn, niet omdat ze een bikini body wilt of wat dan ook. En ik vind dat het in deze video heel mooi naar voren komt, even geen strakke lichamen met mooie outfits en perfect gestyled haar. 🙂 Ja, hier werd ik blij van. (Hoogstwaarschijnlijk moet je de pagina even refreshen zodat de video laadt!  Of je kunt naar deze link  gaan)
Muziek?
Zonder muziek kan ik gewoon niet sporten. Echt niet. En de muziek moet vooral een lekkere beat hebben, hoe commercieel of knullig de tekst ook is, haha. Dit zijn een paar nummers uit mijn huidige sport afspeellijst! #DONTJUDGE! haha

Zo'n tekst over een lichaam en dan ook nog Pitbull.. Zucht, het is niet een nummer met veel inhoud haha. Maar ik kom zó in de zomerstemming en heb gewoon zin om te bewegen bij dit nummer! Haha

Ook weer zo'n beat. 🙂 Wanneer het refrein komt ren ik op mijn hardst! Refrein begint bij 0:38 minuten. Sowieso ben ik verslaafd aan alle Matoma mixjes.

Hier nog een Matoma mix. Vooral vanaf 1:16 voel ik het nummer zooooooooooo goed! Stel je voor dat dit keihard uit je oordopjes/koptelefoon komt tijdens een hardloop rondje of tijdens krachttraining in de sportschool. Ja, ik geniet vooral vanaf 1:16 min haha.

Dit is ook zo'n "verstand op 0 en gáááán!" Policeman van Eva Simons ft. Konshens

Deze staat ook altijd keihard op 🙂
Waar luisteren jullie naar?! Ik ben altijd op zoek naar nieuwe sport-muziek!