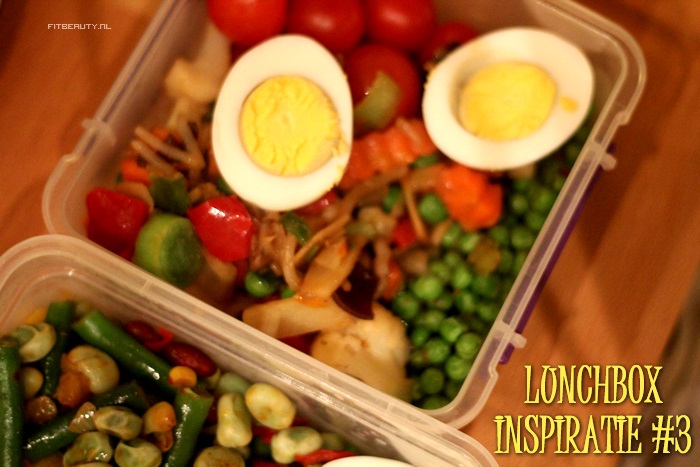 Neem een kijkje in mijn lunchbox van de komende twee dagen! Ik heb dit binnen 20 minuten klaargemaakt. Het geheim? Diepvriesgroente!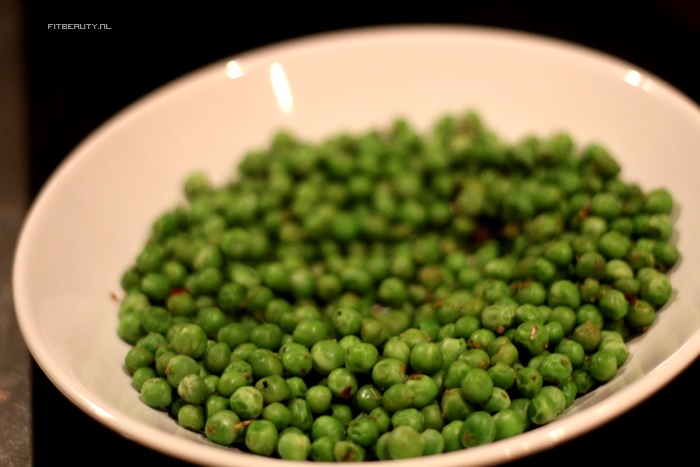 Diepvriesdoperwten! Geniale uitvinding. Gooi ze in een pan (zonder olie), kruiden erbij (ik heb een potje gemixte kruiden ooit cadeau gekregen en ik heb geen idee wat er allemaal in zit, maar ik gooi het over alles heen. Sorry dat ik dus niet kan vertellen wat het is!). Na zo'n 5-7 minuten is het klaar!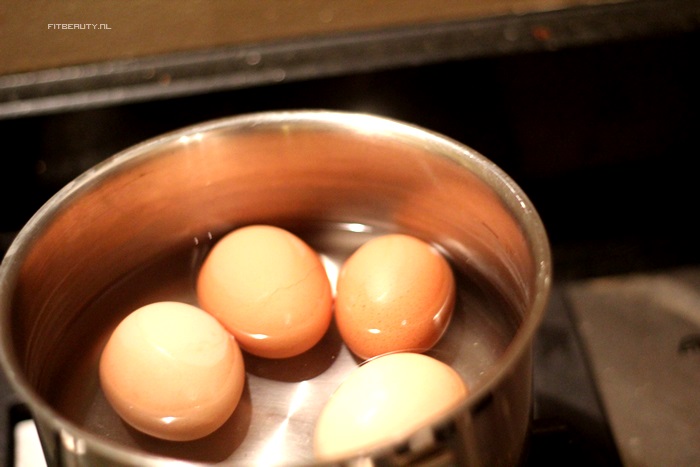 Zo simpel om lekker wat eiwitten binnen te krijgen; het koken van eieren. Niet alleen als een snel tussendoortje, maar je kunt ze voor zoveel dingen gebruiken. Door een salade, op een rijstwafel, etc.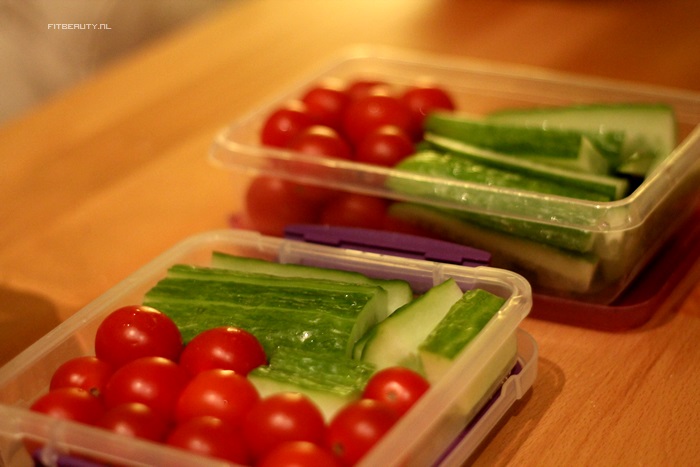 Middag tussendoortjes. Cherry tomaatjes en komkommer.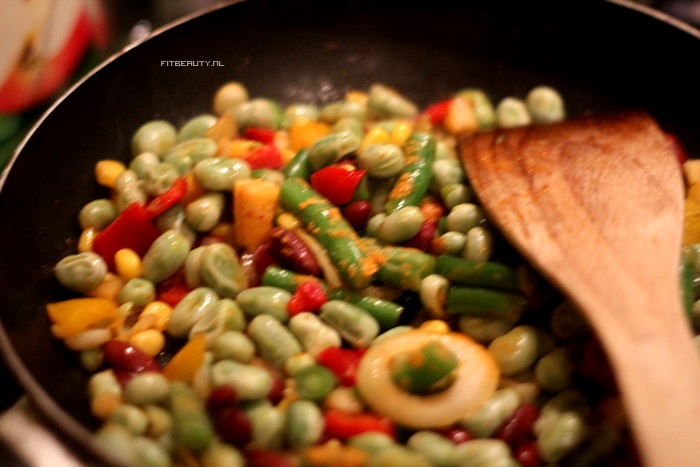 Ik heb dus per ongeluk gekruide diepvriesgroente gekocht bij de lidl. Ik baalde als een stekker, want ik wil zélf mijn groente kruiden en vooral geen rotzooi in mn groente. Maargoed, ik maak deze zak dus maar op! Mexicaanse mix in de pan!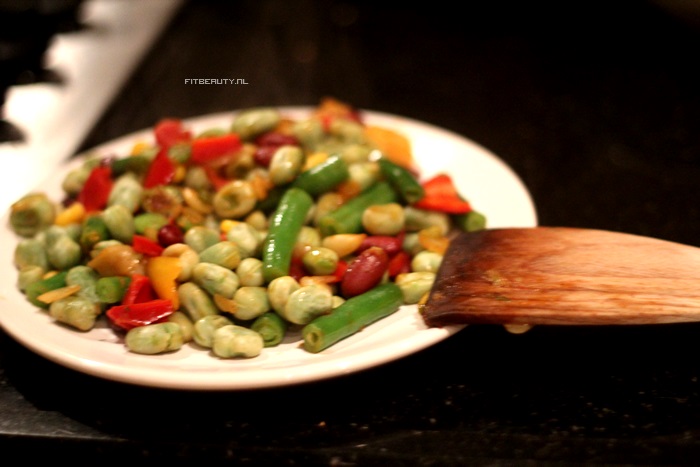 Vaak laat ik het even afkoelen op een bord voor het in mn bakje gaat. Anders word het zo vochtig in het bakje.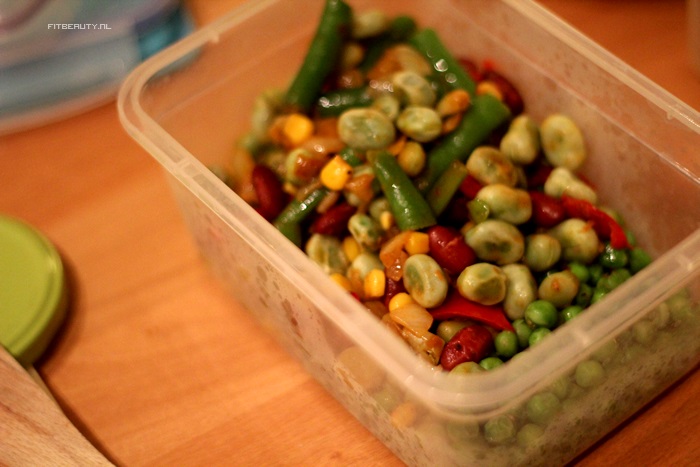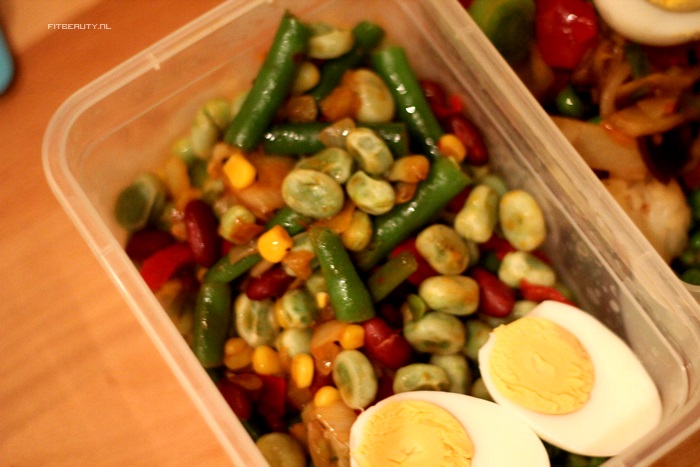 Eitje erbij.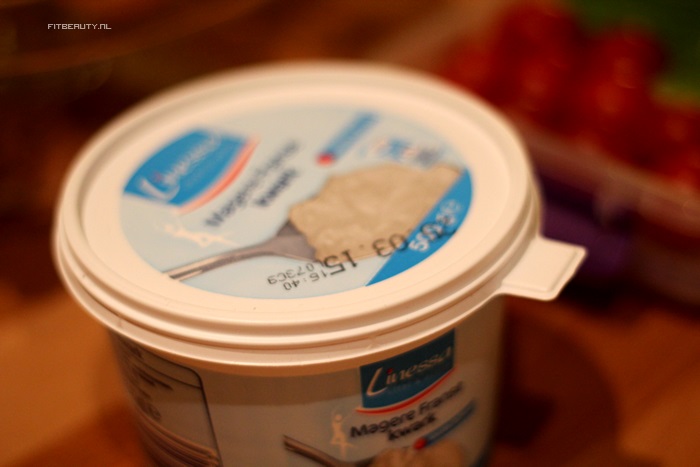 1 bak kwark mee, hier doe ik twee dagen mee. Vaak rond een uur of 11 eet ik kwark met wat fruit en heel veel kaneel.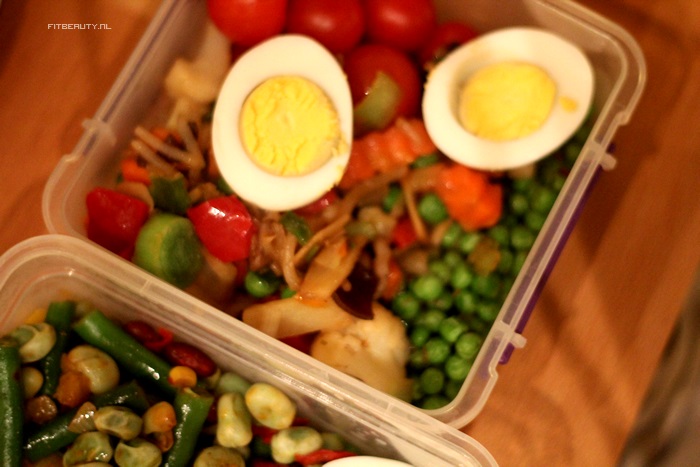 In mn andere lunchbox gaat een "Aziatische" diepvriesgroente mix met doperwten, cherry tomaten en ook weer een ei.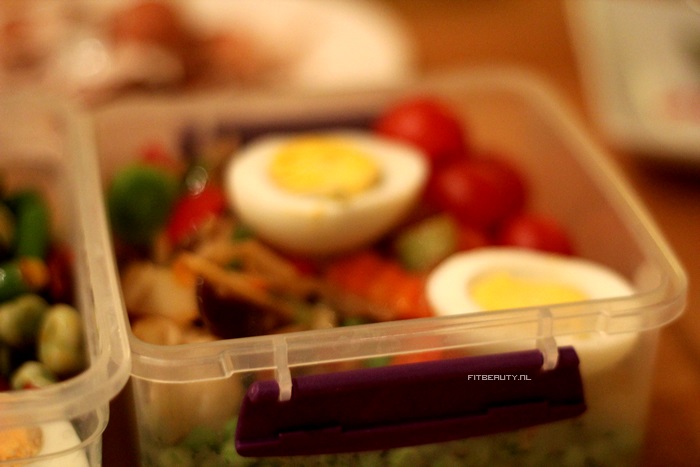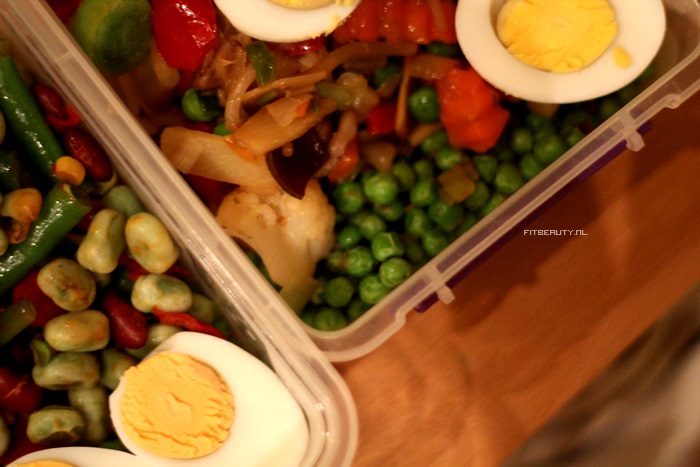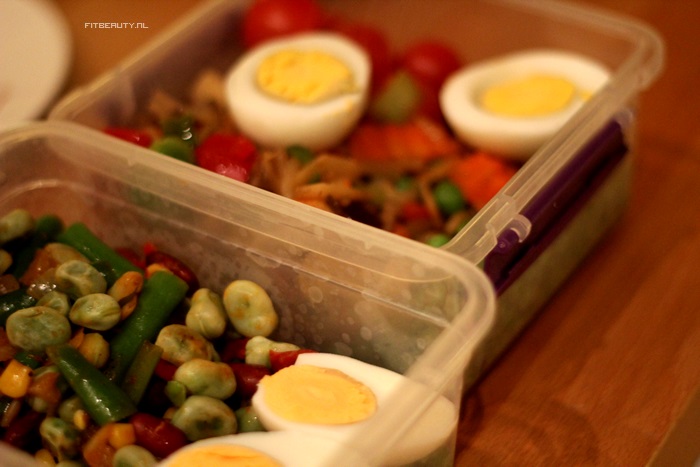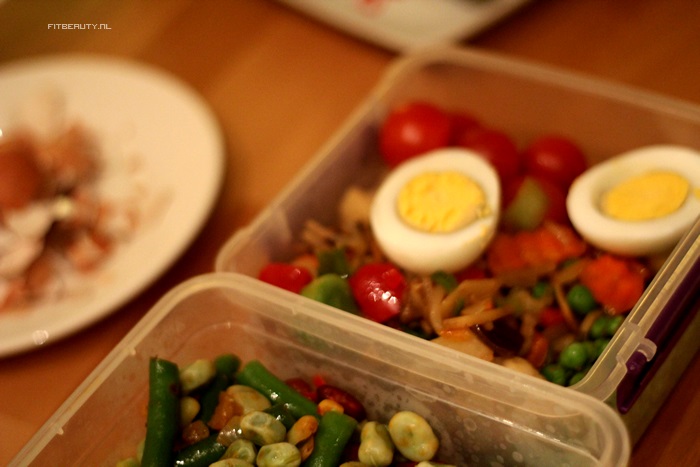 Groente + eiwitten = verzadigde en happy Teni!
Fijne dinsdag allemaal!
Bewaar, Like, Tweet of Pin!