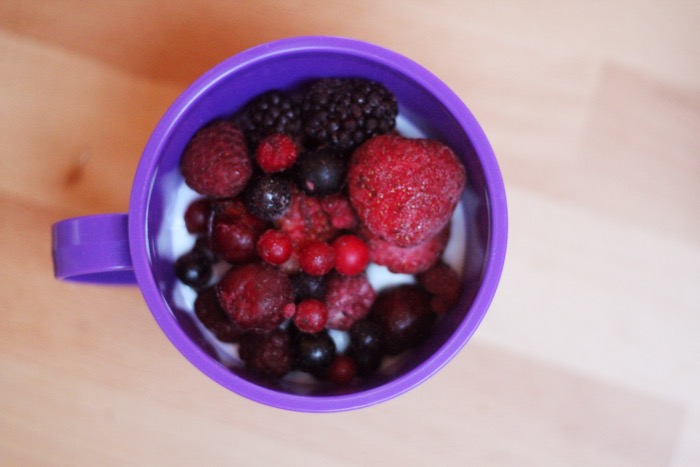 Lunchbox! Jep, het is weer zover. 🙂 Vrij simpele ideetjes, en vaak doe ik ook maar wat. Maar ik krijg vaak positieve feedback op foto's van eten, dus bij deze! Haha.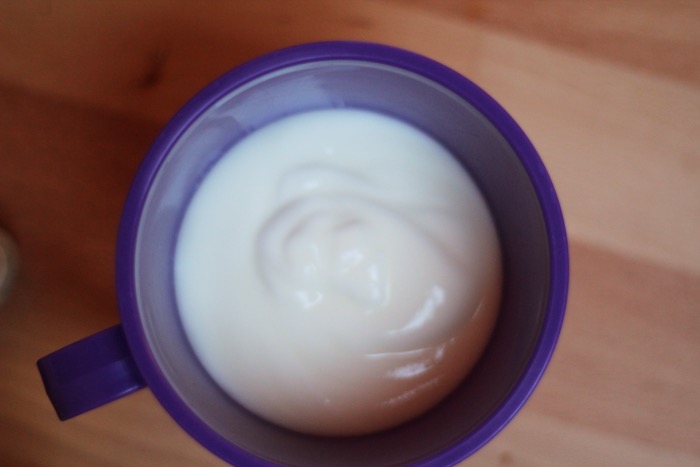 Yoghurt.. Alleen yoghurt is natuurlijk een beetje saai.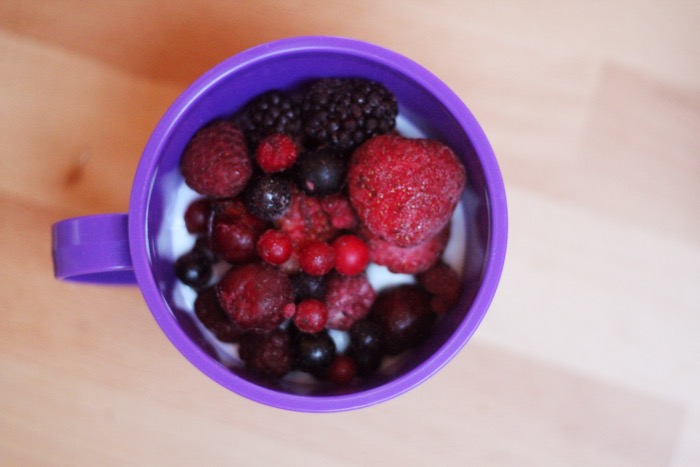 Diepvriesfruit erbij! Dit zet ik in de koelkast en neem ik de volgende ochtend mee, het fruit is dan ontdooid en als ik op mijn werk ben en even met een lepel erdoor roer, is alles rood en paars. I like it 🙂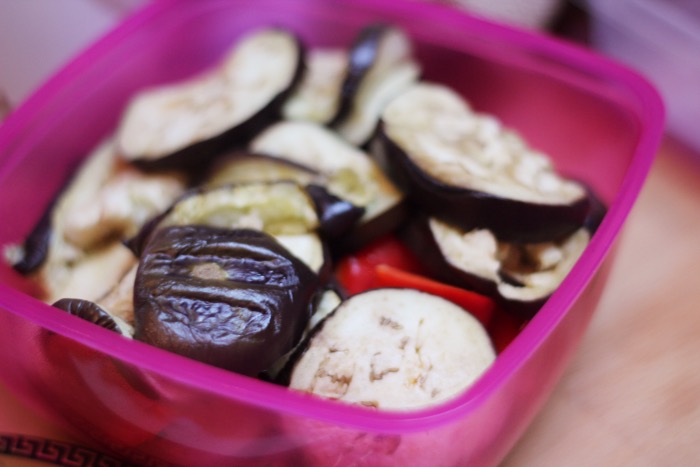 Gegrilde groente op een hoop! Aubergine en paprika.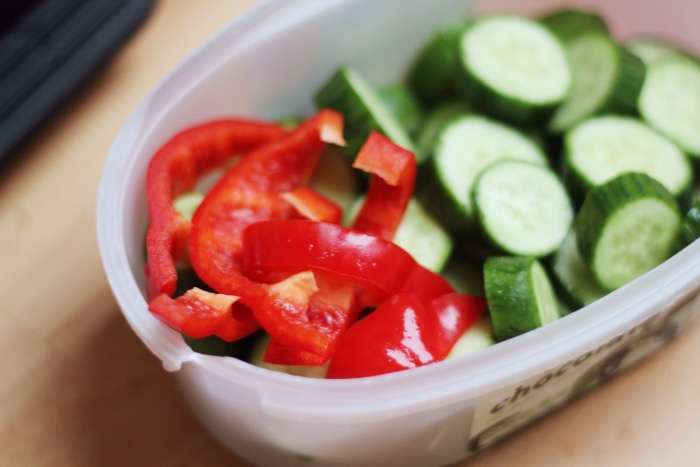 Nog meer groente (jep, een ijsbakje omdat al mijn andere sistema bakjes "bezet" of vies waren).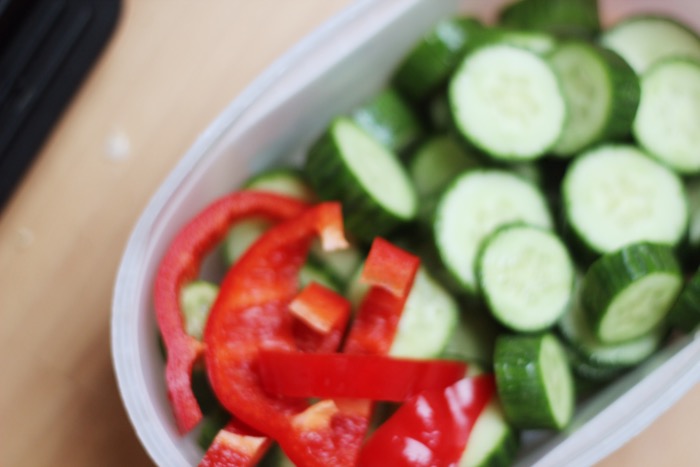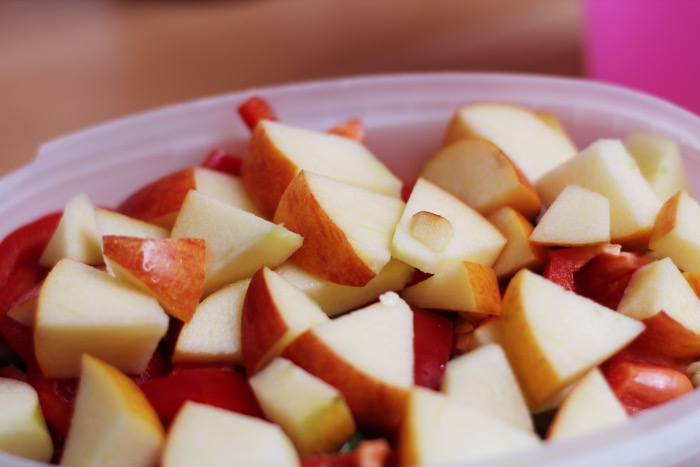 Nog een appel bovenop gepropt.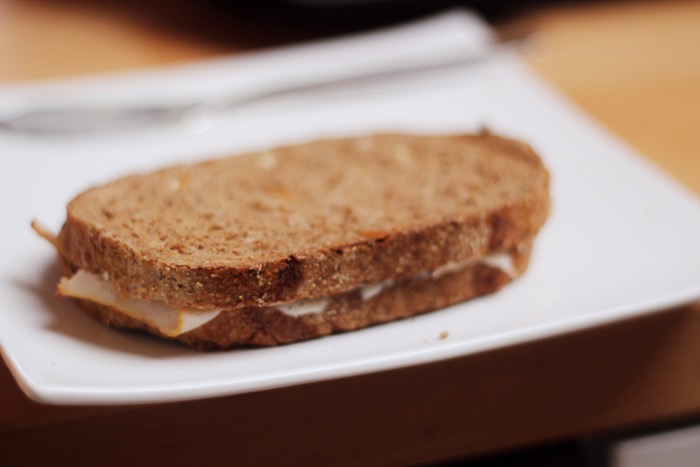 Twee volkoren broodjes met zuivelspread en kipfilet, op de grill.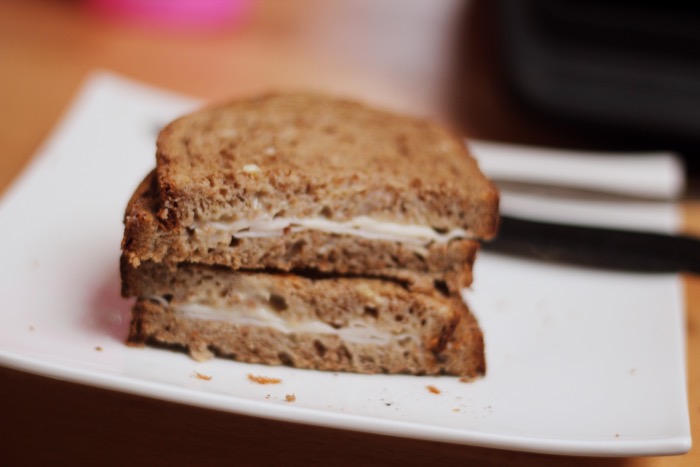 Aluminiumfolie eromheen en klaar!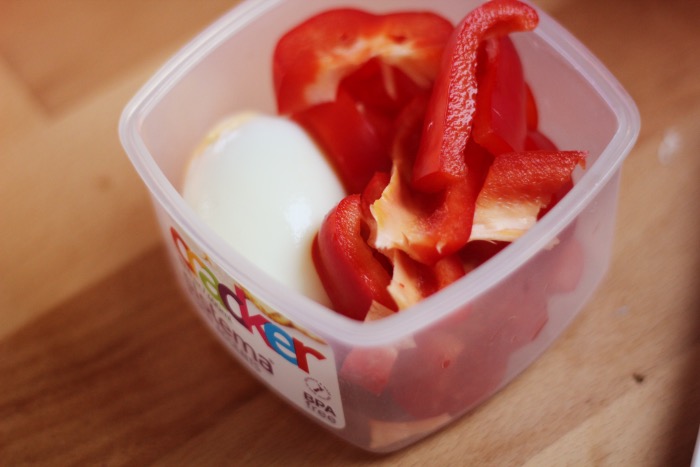 Dit is voor in de namiddag, een gekookt ei met paprika.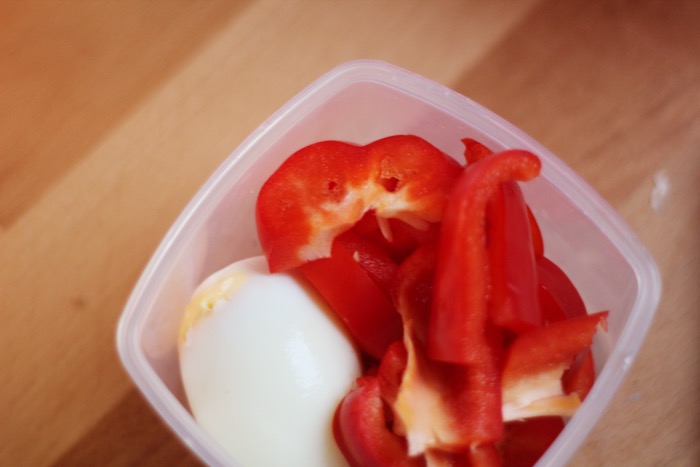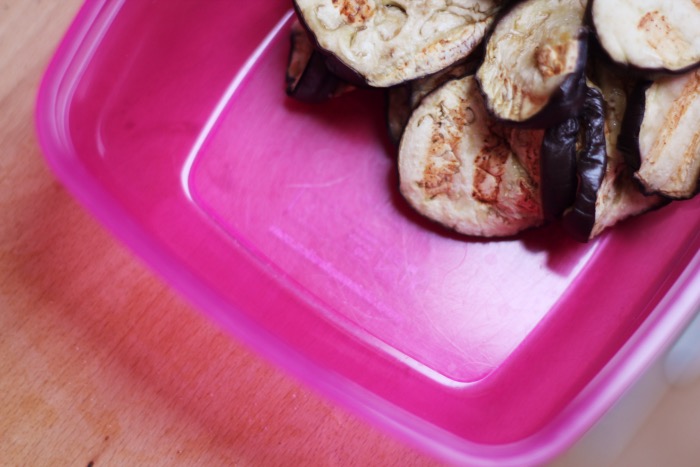 Het is wel duidelijk wat ik op de markt heb gehaald he? En ook altijd véél, dus ik kan er meerdere dagen van eten. Nogmaals aubergine van de grill.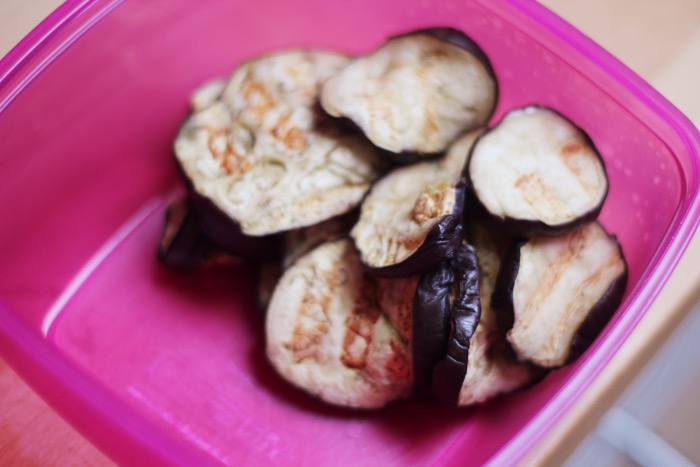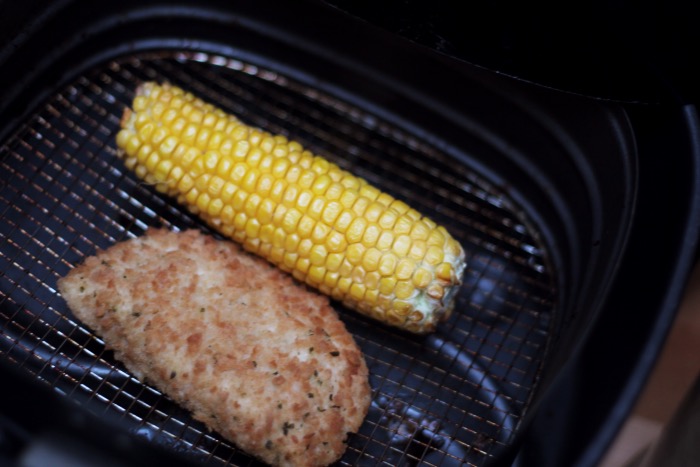 In de airfryer heb ik een vegetarische schintzel-ding gedaan (komt nog artikel over, be prepared!) en mais. Werkt hartstikke lekker! Geen gedoe met mais in de oven of koken in een pan water. Gewoon, huppa de airfryer in. Ik moet dat ding trouwens wel weer even schoonmaken zie ik.. hehe..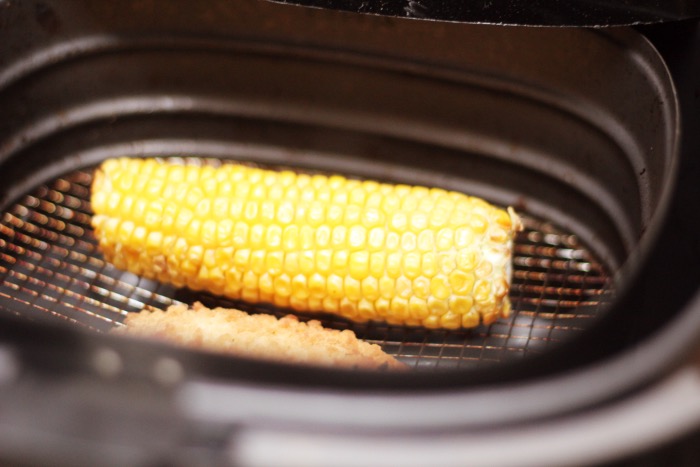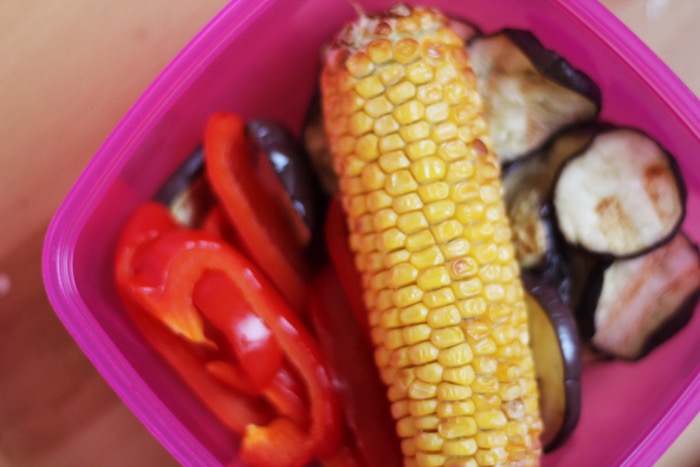 Ah, die kleurtjes 🙂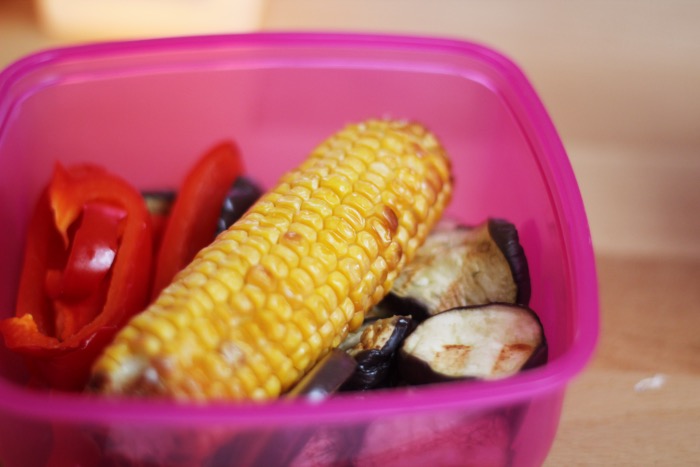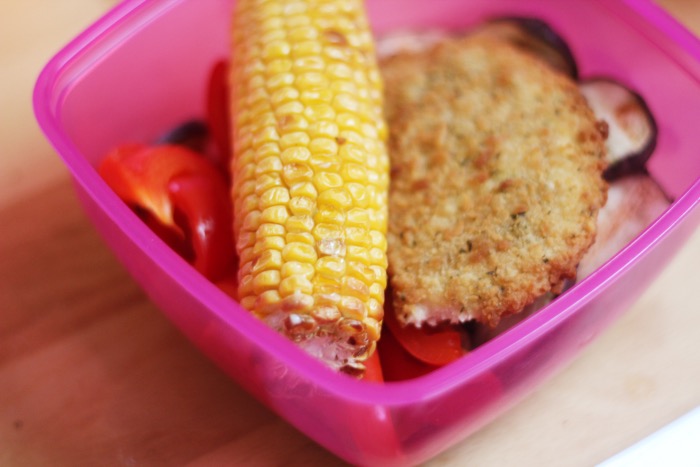 Eiwitten erbij 🙂 En klaar is de lunch!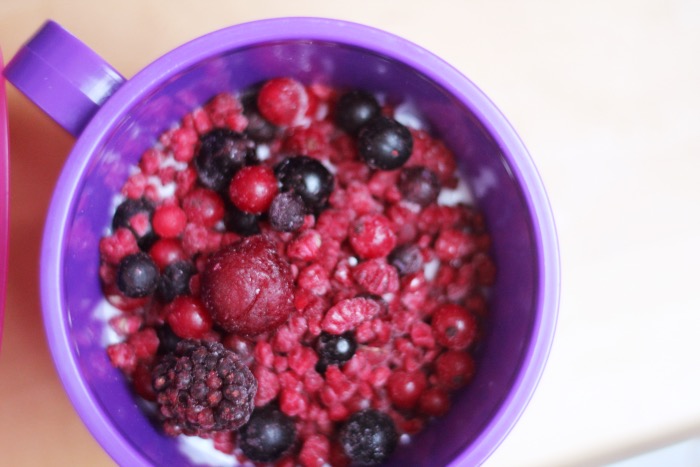 Laatste restjes diepvriesfruit met yoghurt. 🙂 Wat een plaatje!
Oja, de lunchboxjes die ik het meest gebruik zijn van Sistema, zoals je hebt gemerkt. Je kunt ze bij gestrikt.nl online bestellen. Dit is het eerste en enige bedrijf dat ik ooit (twee jaar geleden alweer!) benaderde voor een samenwerking omdat ik zoveel Sistema bakjes gebruikte maar nergens online een webshop kon vinden waar ze deze verkochten. Ze hebben me toen van alles opgestuurd qua bakjes, echt heel lief vond en vind ik dat! 🙂