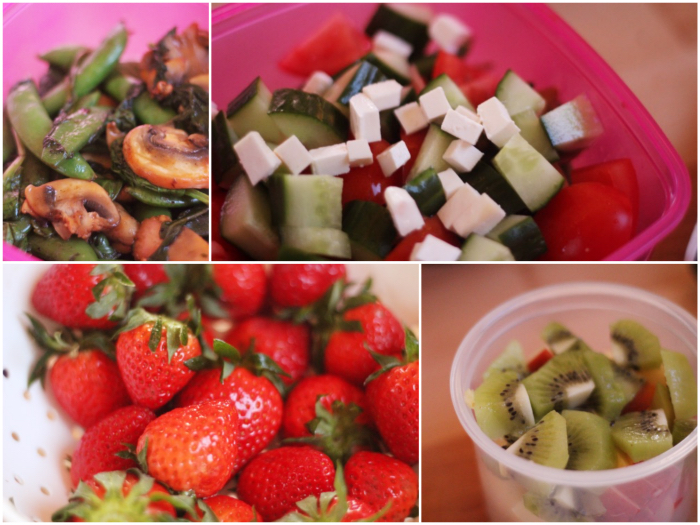 Ik weet het ik weet het, het is vrijdag dus eigenlijk is de werkweek nu voorbij, kom ik aan met een lunchbox post! Haha. Inspiratie kan over het weekend meegenomen worden, toch? Benieuwd naar wat ik de afgelopen dagen in mijn lunchboxjes mee had naar kantoor?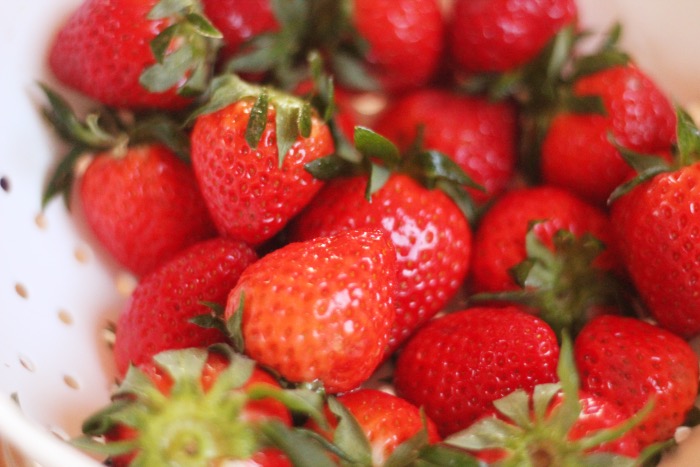 Aardbeien zijn echt ontzettend goedkoop op de Haagse markt. Vorige week kocht ik twee doosjes voor 1,50 en deze week waren ze 1 euro per doosje. Ik kocht er 3, hehe.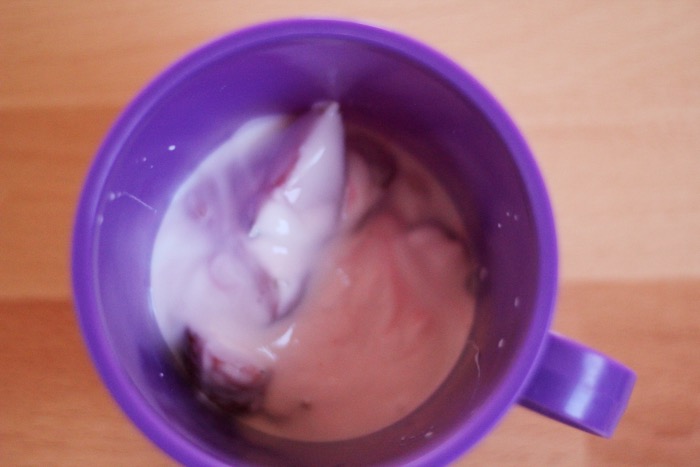 Yoghurt met wat aardbeien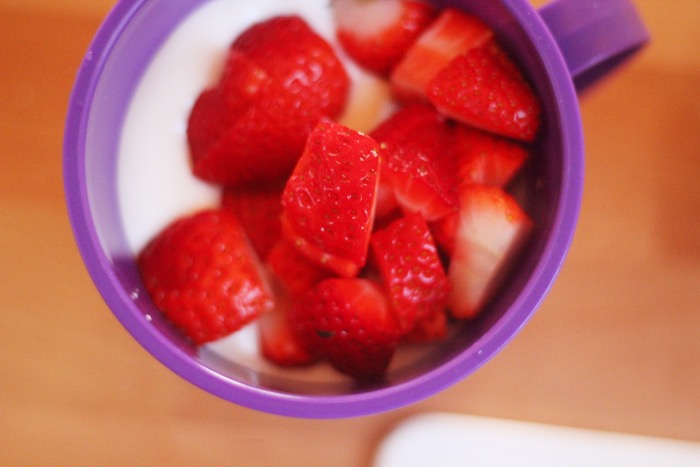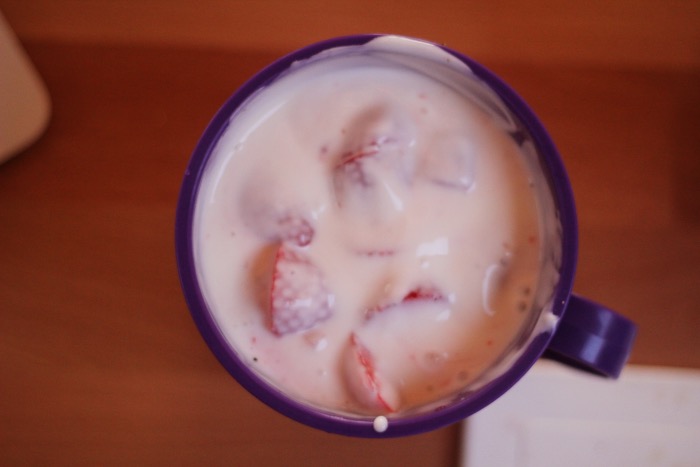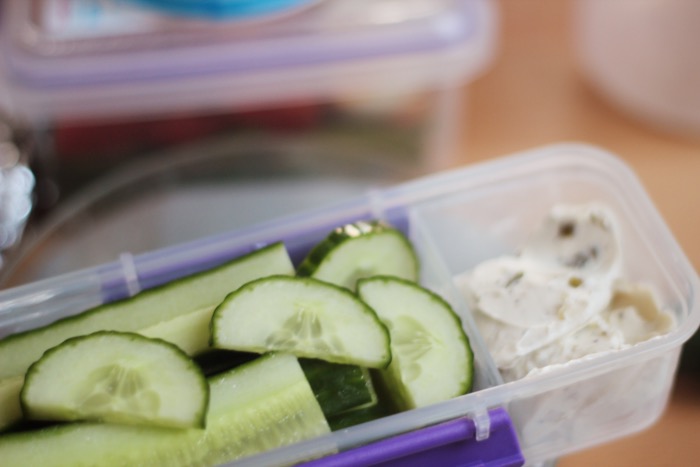 Ik probeerde twee philadelphia smaakjes, dit is met bieslook. Best lekker! De komkommer dip ik dan daarin.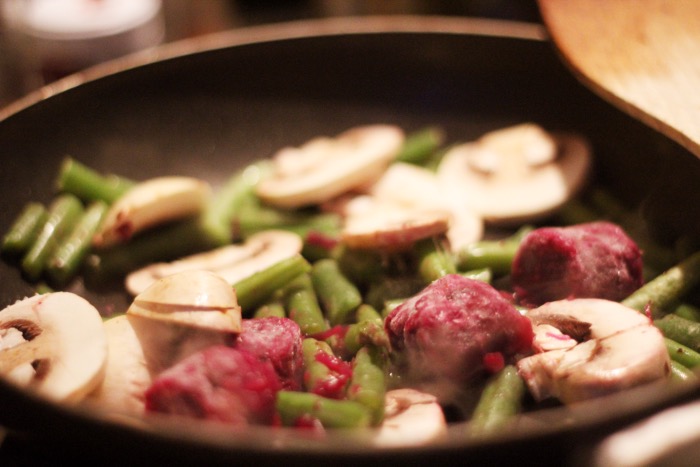 Sperziebonen, diepvries rode kool en champignons, even snel bij elkaar gegooid.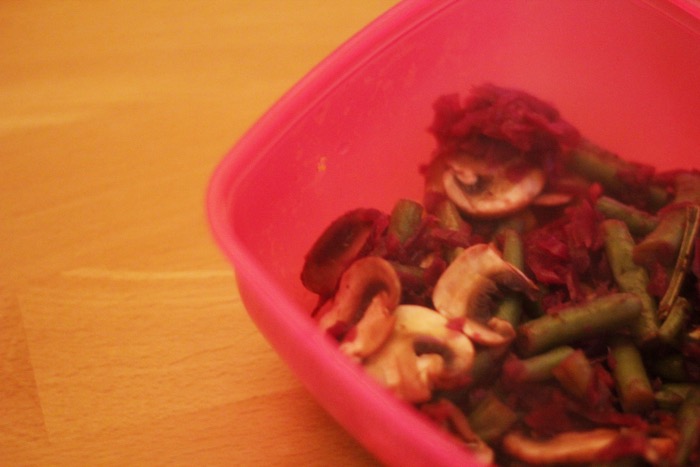 En dan hup in het bakje.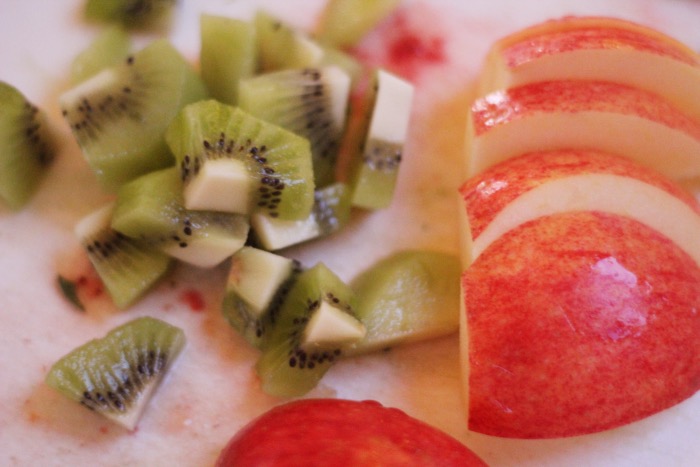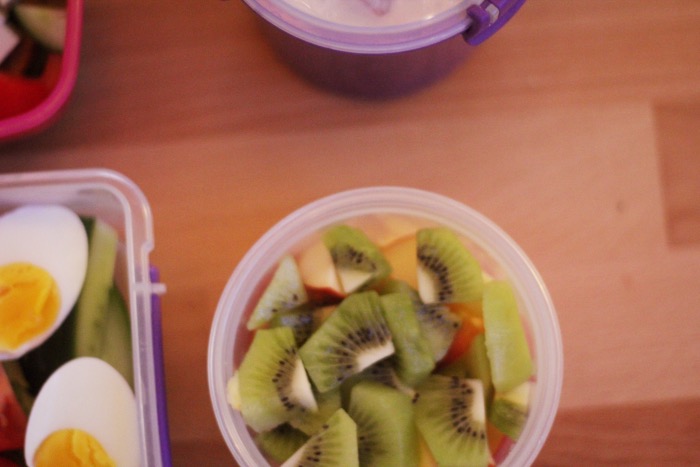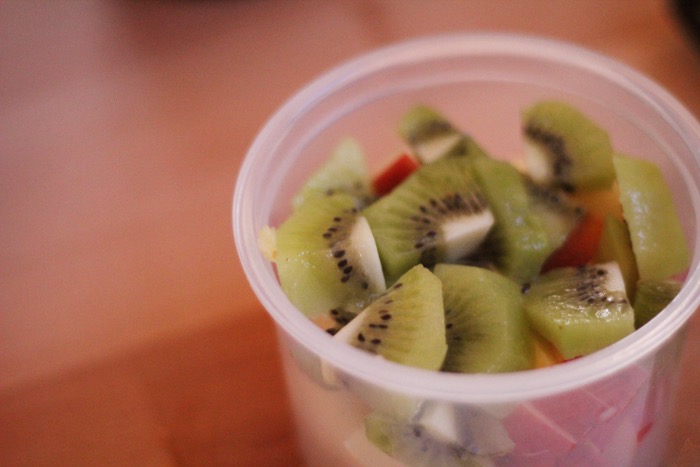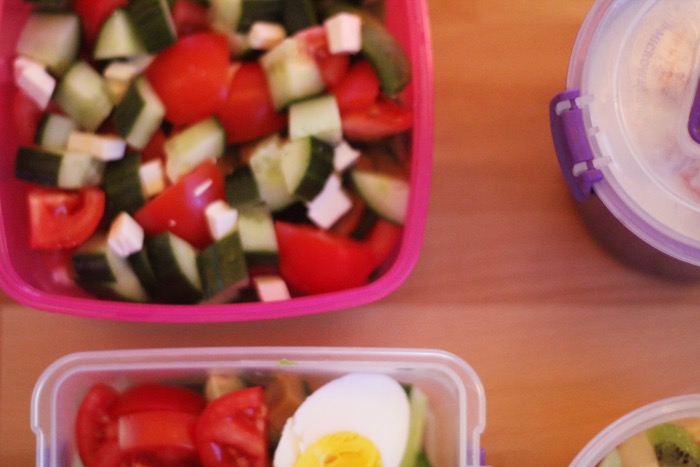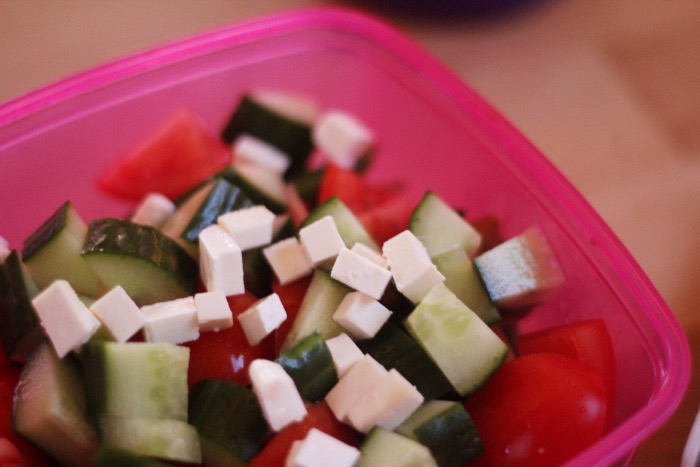 Simpele salade van komkommer, tomaat, en daaronder zit nog wat gewokte diepvriesgroente + witte kaas.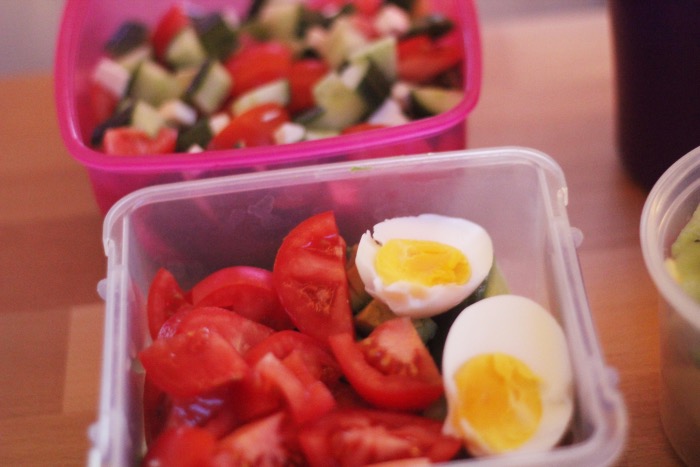 Een andere bak met groente, avocado en een ei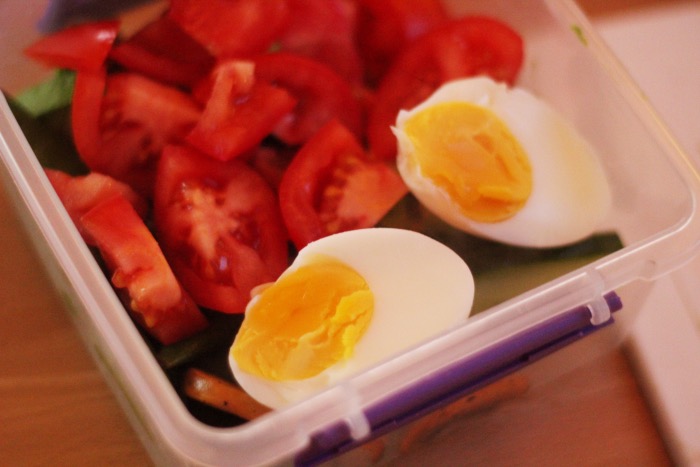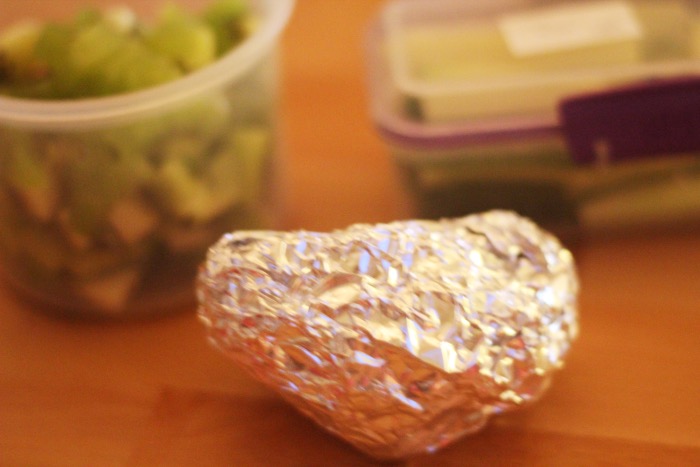 Halve avocado mee in aluminium folie, dit lepel ik dan uit (met wat peper en zout) of ik smeer wat op rijstwafels/crackers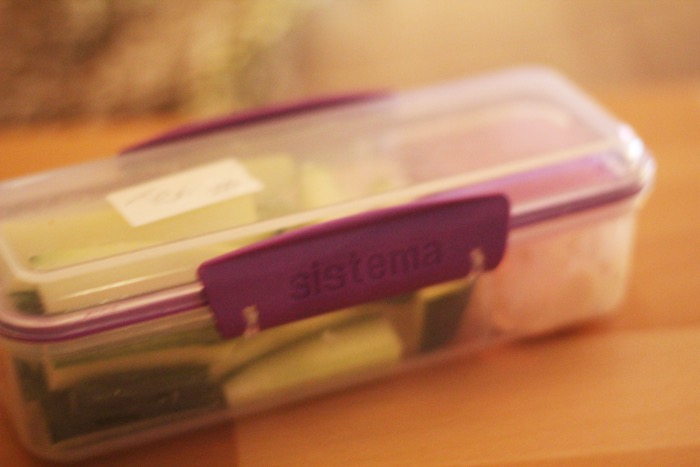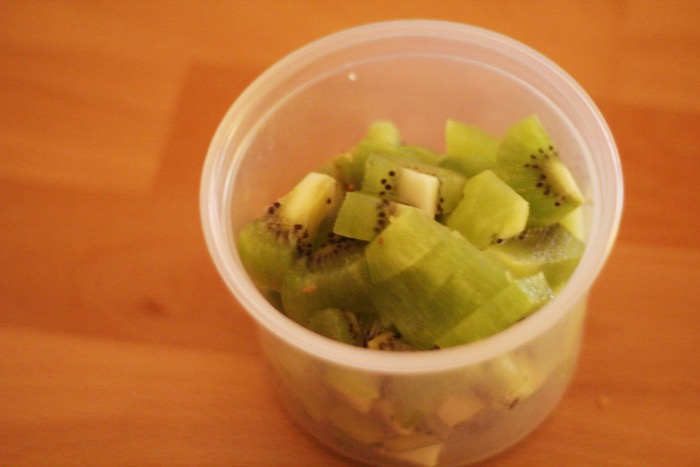 3 kiwi's. Ja, ik kocht veel kiwi's op de Haagse markt; 10 voor 1 euro. Ik weet het belachelijk lage prijzen. 🙂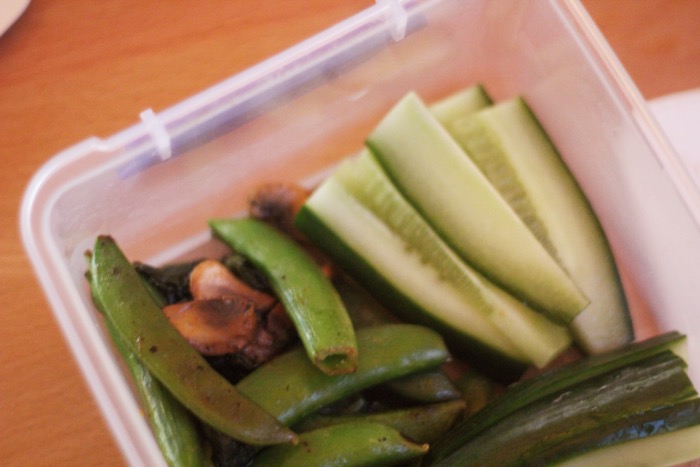 Sugar snaps, spinazie en champignons gewokt met wat komkommer.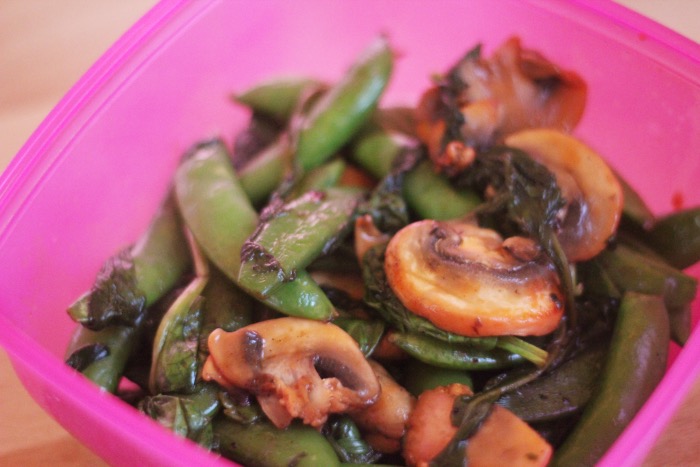 Gesmuld zoals je ziet! 🙂 Ik gooi altijd maar wat bij elkaar en vind het meestal wel prima. Het hoeft echt niet ingewikkeld te zijn!
De lunchboxjes zijn allemaal van Sistema, mijn favoriete merk dat ik ontdekte vlak voor ik mn blog startte 🙂 Je kunt ze online op Sistema To Go bestellen!