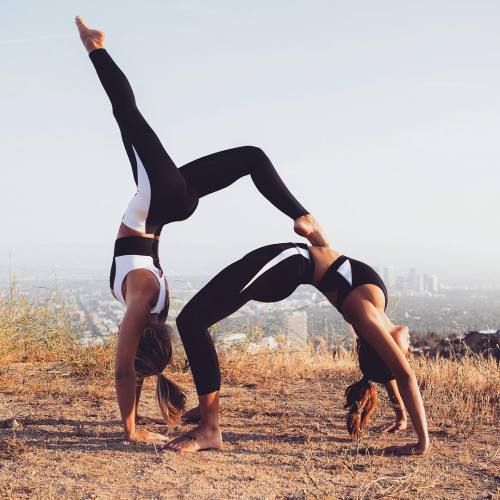 Heb je je ooit afgevraagd of jouw hormonen wel in balans zijn? Ik namelijk wel. Heb je het gevoel om meteen richting de huisarts te stappen om dit te laten controleren? Misschien is het dan verstandig om eerst even kritisch naar je huidige leefstijl te kijken en te zien of er hier en daar wat veranderingen aan te brengen zijn om je lijf gezonder en misschien wel meer in balans te krijgen.
Let wel, de dingen die ik ga vertellen (en wetenschappelijk onderbouwen) betekenen niet per definitie dat je ze MOET uitvoeren. Het is enkel informatie, dit kan wel en niet voor jou werken om jouw persoonlijke redenen. 
1. Blijf (zoveel mogelijk) weg van suiker en geraffineerde koolhydraten
Suiker zal altijd een lastig onderwerp blijven aangezien de geraffineerde variant gelinkt is aan talloze gezondheidsklachten. Alleen al door je suikerinname te verlagen kun je een hoop functionaliteiten binnen je lichaam verbeteren. Uit talloze onderzoeken blijkt keer op keer dat fructose je insuline levels enorm verhoogd en zelfs tot insuline resistentie kan leiden. Vooral bij mensen die al overgewicht hebben en/of mensen die een grotere kans hebben op diabetes type 2 (1)(2)(3)(4).
Nu is het niet zo dat je te allen tijde fructose moet vermijden omdat je dan heel snel uitkomt op het vermijden van honing, fruit en bijvoorbeeld ahornsiroop, terwijl die producten niet per se het probleem zijn maar de producten waar fructose in is gestopt. De bewerkte producten.
Natuurlijk is het verstandig om je gehele voeding te bekijken, maar ga geen fruit schappen voor fructose terwijl je daarnaast elke dag koekjes en gebakjes eet. Dat zou gek zijn.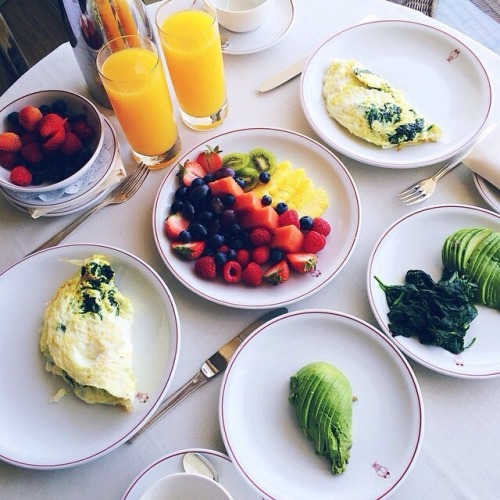 Geraffineerde koolhydraten zoals wit brood, witte crackers, witte pasta etc. stimuleren ook de insuline resistentie (5)(6), deze kun je vrij simpel inwisselen voor de volkoren varianten en je maakt alweer stappen! Voor mensen die erg veel last hebben van een disbalans in de hormonen zoals bij PCOS (polycystic ovary synrome) kan het helpen om een voedingspatroon aan te nemen waar je vrij laag zit met je koolhydraten en hoog met je eiwitten en vetten (7)(8)(9).
2. Eet eiwitten bij elke maaltijd
Dat wil niet zeggen dat je HEEL VEEL eiwitten per dag binnen moet krijgen. Dit wil alleen maar zeggen dat bij elke maaltijd, het eten van eiwitten een gunstig effect kan hebben. Uit onderzoek blijkt namelijk dat eiwitten de levels van het hormoon Ghreline (honger hormoon) verlagen én het de productie van verschillende verzadigingshormonen verhogen (zoals PYY en GLP-1) (10)(11)(12)(13)(14)(15)(16).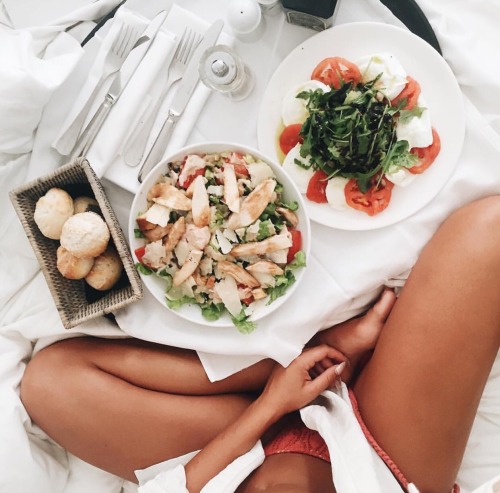 3. Sport regelmatig
Alsof je niet wist dat punt 1, 2 en nu ook punt 3 niet gewoon onder een 'gezonde leefstijl' vielen. Ja, dat wist je wel. Maar dat het nu ook nog eens gelinkt is aan het balanceren van je hormonen is natuurlijk mooi om te weten.
Je insuline gevoeligheid verhogen is een belangrijke factor voor het balanceren van je hormonen. Dat betekent namelijk dat je, elke keer als je koolhydraten eet, je minder insuline (hormoon) hoeft aan te maken om de koolhydraten naar je cellen te vervoeren. Hoe gevoeliger je bent voor insuline, hoe minder het aangemaakt hoeft te worden.
Veel insuline in je bloed is gelinkt aan opvlammingen en ontstekingen in je lijf, hart- en vaatziekten, diabetes en ook kanker (17).
Sporten, op welke manier je ook wilt (zolang je hartslag omhoog gaat) is gelinkt aan het verhogen van je insuline gevoeligheid en het verlagen van de insuline in je bloed (18)(19)(20)(21)(22).
Uit een onderzoek met obese vrouwen bleek dat toen ze meer gingen sporten hun insuline gevoeligheid en levels van adiponectine, een hormoon met ontstekingsremmende effecten, verhoogd werden! (23).
Actief zijn heeft zoveel voordelen, het boost ook de hormonen die je spiermassa in stand houden terwijl je ouder wordt, zoals testosteron, IGF-1, DHEA en groeihormoon (24)(25)(26)(27). Als je niet in staat bent om intensief te sporten, is dat geen probleem. Zelfs bij het regelmatig wandelen verhoog je deze levels in je bloed, word je sterker en verhoog je je levenskwaliteit volgens dit onderzoek (28).
Conclusie?
De conclusie is dat de basisprincipes van het hebben van een 'gezonde leefstijl' gepaard gaan met talloze voordelen, zo ook weer het in balans brengen van je hormonen. En nu ik de basis heb gedekt, kan ik je in een volgend artikel gekke manieren vertellen, die ook wetenschappelijk zijn onderbouwd, om je hormonen te balanceren! Ben je benieuwd?