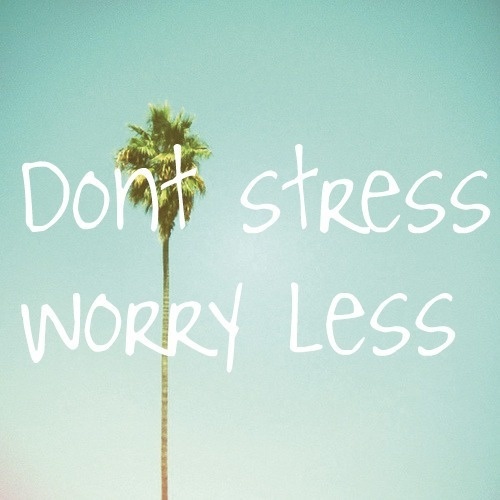 Zoals je weet, is stress niet goed voor je. Misschien weet je ook, dat stress ervoor kan zorgen dat je meer vet opslaat, vooral rond je buik (door het hormoon cortisol dat vrijkomt tijdens stress). Dus stressvermijding of anti-stressen is erg belangrijk als je fit wilt worden en wilt afvallen!
Kort stukje theorie om te begrijpen wat er nou gebeurt in je lichaam;
Wanneer je je in een stress situatie bevindt, maakt je lichaam in eerste instantie adrenaline en noradrenaline aan. Dit zorgt ervoor dat je heel alert bent en snel kunt reageren. We noemen dit 'fight or flight respons' (vecht- of vluchtreactie). Dit was in de oertijd vooral handig als je achterna gezeten werd door een leeuw ofzo.  Adrenaline  wordt ook aangemaakt bij woede, kou, hitte en pijn.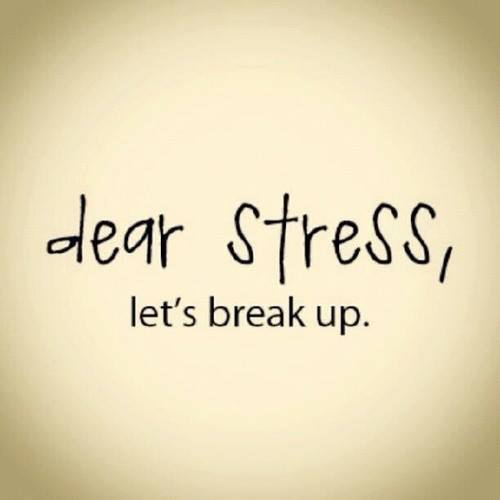 Je bloeddruk stijgt
Je bloedvaten worden nauwer
Je hartslag versnelt
Je pupillen worden groter
Je ademhaling versnelt
Je handpalmen gaan zweten
Gevoel van tijd wordt anders: alles lijkt langzamer te gaan zodat je snel kunt reageren
Wanneer de stress langer aanhoudt, maakt je lichaam Cortisol aan.  Cortisol breekt je spieren af voor nóg meer energie op dat moment: dit zorgt er uiteindelijk voor dat je gauw moe bent omdat je minder spieren overhoudt voor de rest van de tijd.
Cortisol zorgt ook voor vetopslag, vooral rond je buik! Genoeg reden om stress te vermijden lijkt me zo?
Oke, en hoe houden we stress tegen?
Dat is voor iedereen anders, enkele simpele en praktische tips waar je je misschien in kunt vinden!
Kijk een comedy film hiermee geef je je humeur simpelweg een boost! Lachen is een directe stress-stopper.
Vul je glas met water (- en drink het op natuurlijk) vrouwen die uitgedroogd/gedehydrateerd zijn, zijn vaker moe en hebben minder energie, hierdoor kan elk klein beetje narigheid voelen als iets onoverkomelijks. 

Duik lekker een boek in minimaal 6 minuten zijn er voor nodig om je beter te voelen.
Doe lekker zittende kleding aan. Soms worden hoge hakken me gewoon teveel, en te strakke broeken waardoor ik niet lekker loop of zit. Het zijn deze kleine dingetjes die door een dag heen frustratie en irritatie kunnen veroorzaken. Weg ermee! Sommige dagen vragen om comfortabele kleren.
Frisse lucht. De meeste van ons zitten het grootste gedeelte van de dag binnen (werk of school) en vooral in de herfst en winter lijkt het een hele opgave om buiten te zijn in de kou. Maar die kou, en vooral de frisse lucht, is goed voor je lichaam en je hersenen. Het geeft je energiepijl een opkikker, let maar eens op als je eventjes in de kou heb gestaan en daarna binnen komt in een warme ruimte; heerlijk! Toch? Je kan er weer tegen aan!
Muziek. En dan vooral jouw favoriete muziek helpt je een goed gevoel te geven. Al draai je het zachtjes op de achtergrond, er is zo minder ruimte voor zorgen in je hoofd als achtergrond muziek.