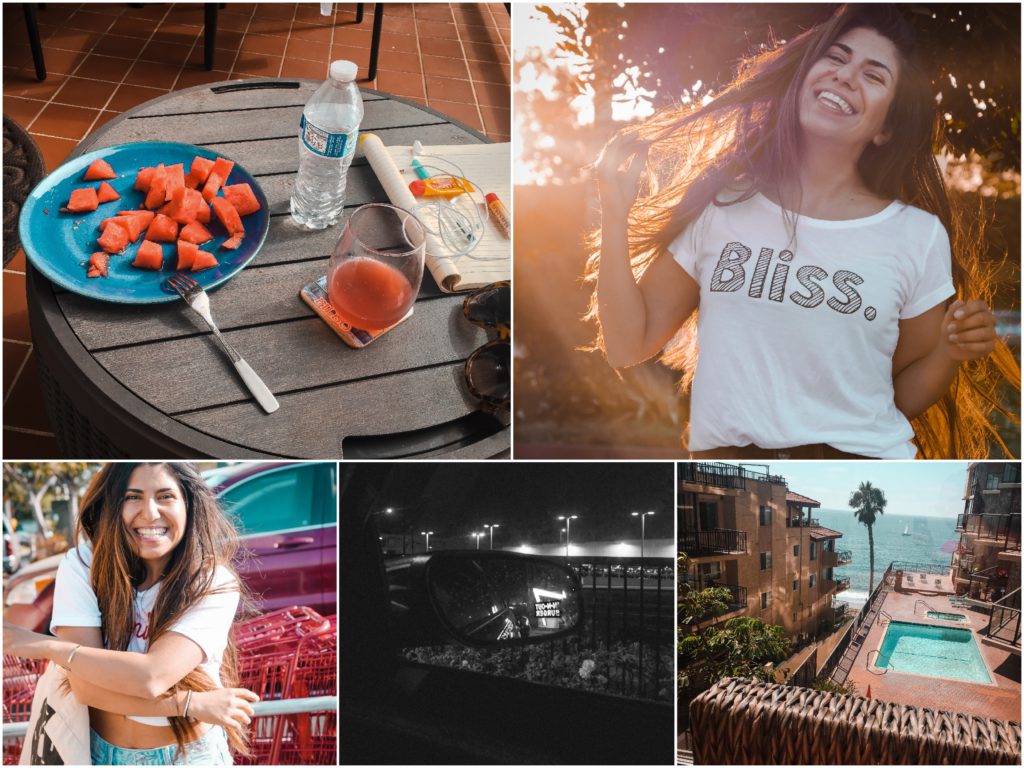 Zitten we alweer op de helft van de maand in Californië? Zo ongeveer wel ja. Het genieten wordt intenser maar het gemis tegelijkertijd ook. Het gemis naar Boy en ons 'leventje' in Nederland.
Niet alleen ik blijk hem te missen, ik stond versteld hoeveel mensen er berichtjes achter hebben gelaten omtrent het missen van Boy, in de vlogs en de foto dagboeken. Eerlijk waar, dat doet mijn hart een beetje smelten..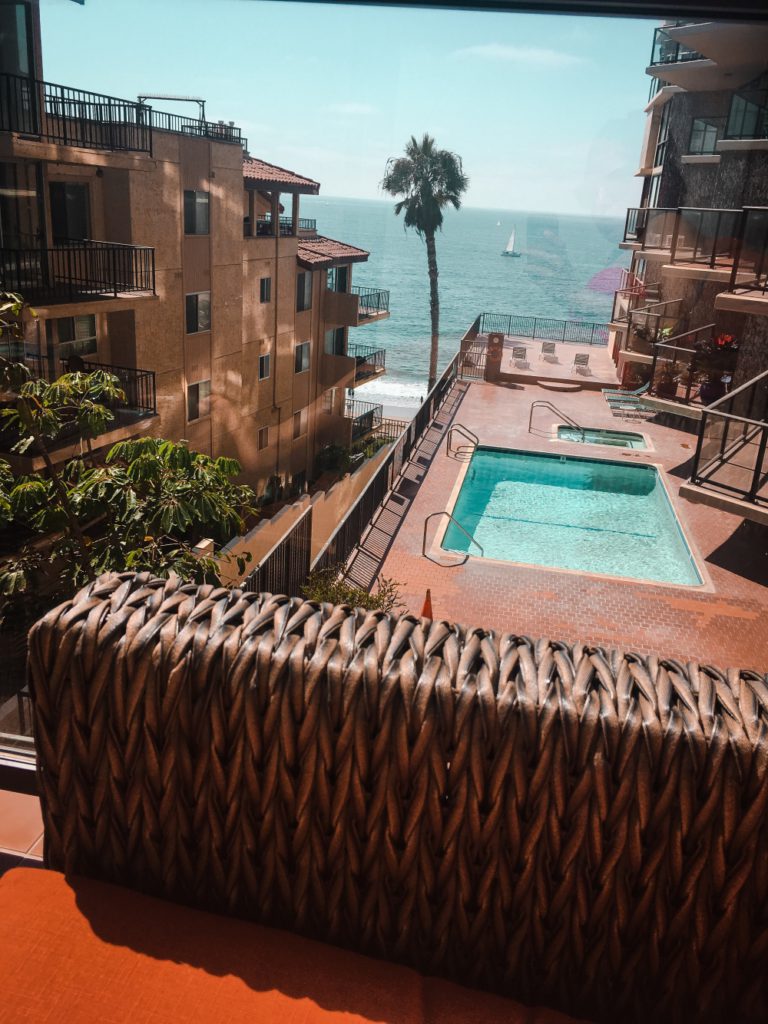 Het uitzicht blijft heerlijk! Hier lig ik eventjes in de zon op het balkon van onze Airbnb.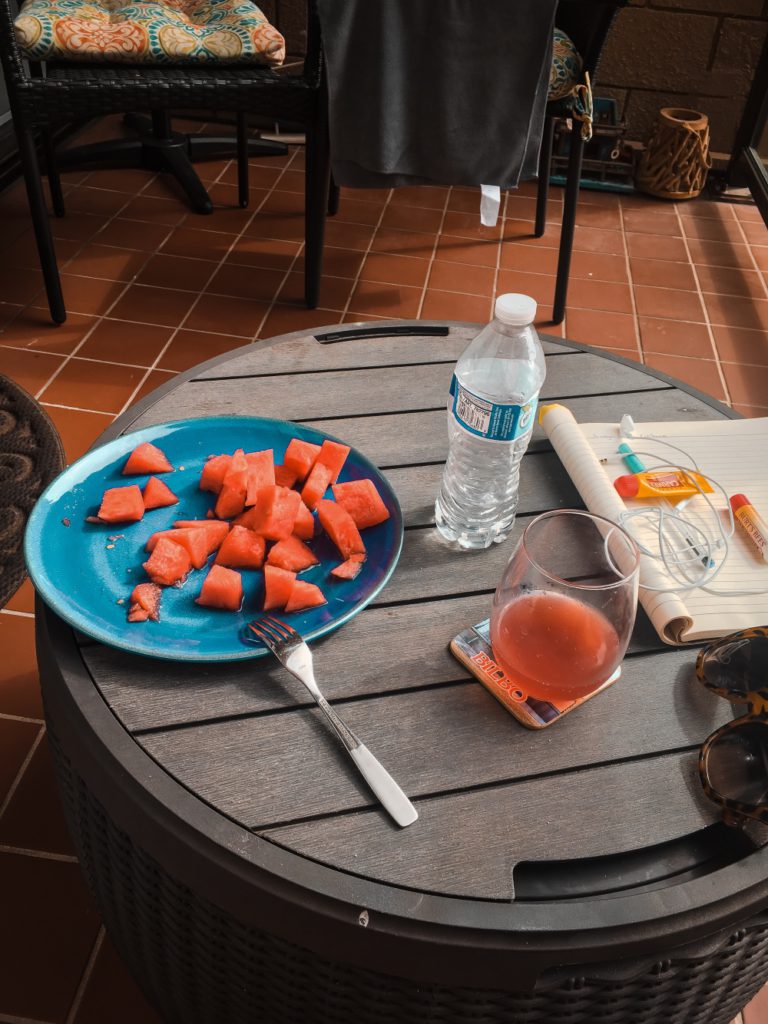 Kombucha, watermeloen en een schrijfblok.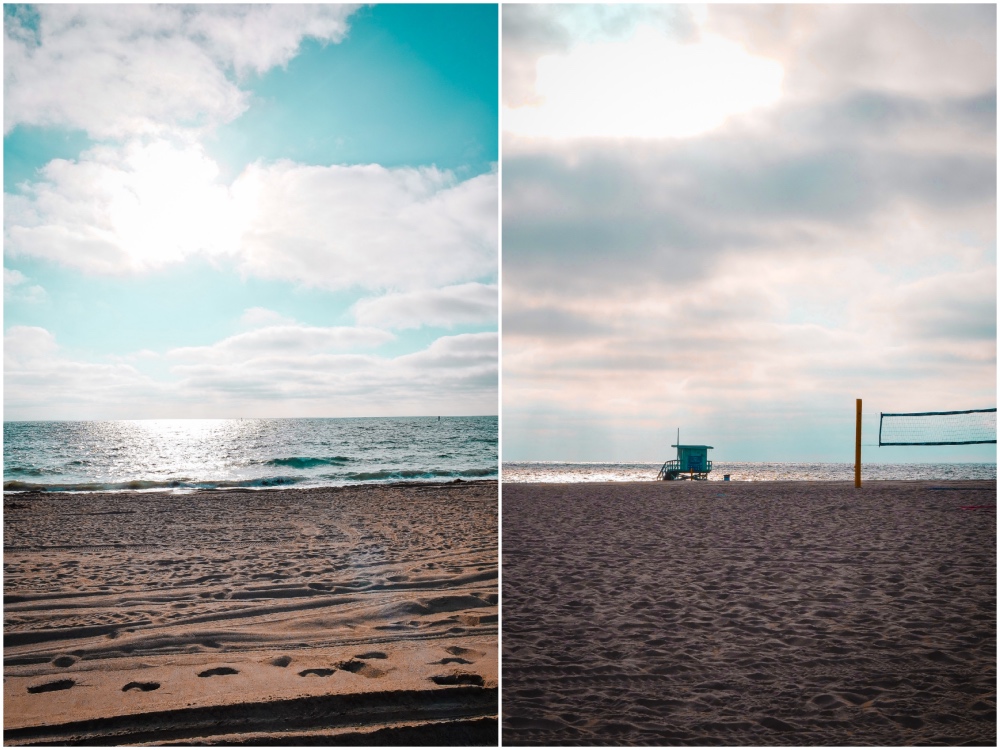 Ik wandel zó veel en ik krijg geen genoeg van dit uitzicht! Vooral hoe kalm en rustig het is, ook al is het heerlijk warm 'strandweer' zoals wij dat zouden zeggen.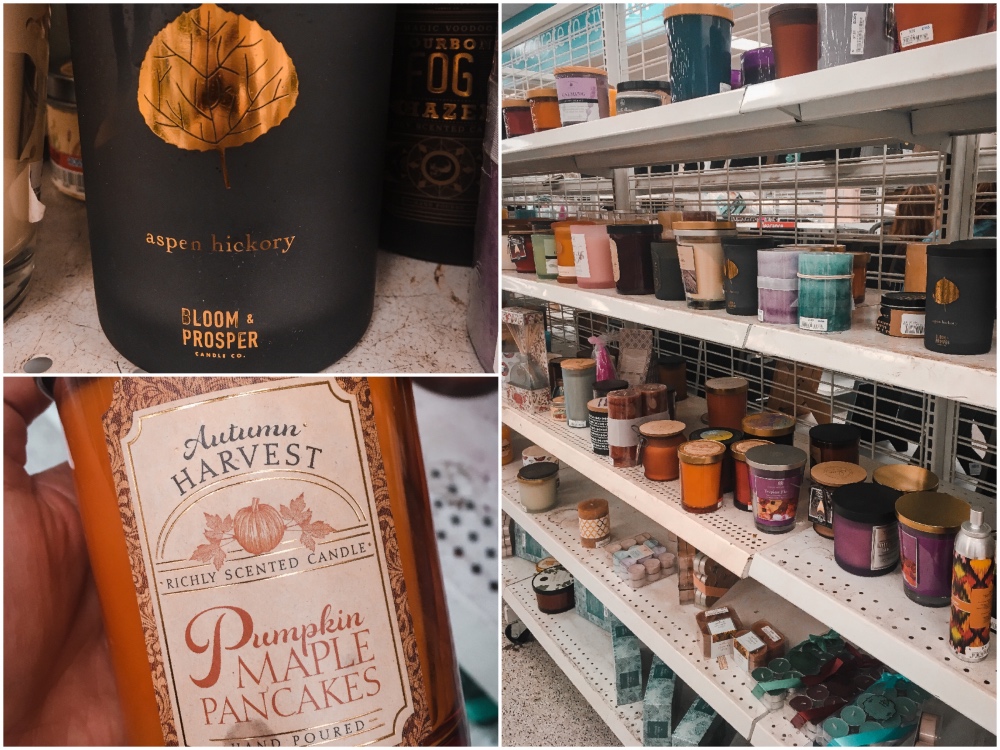 Even in de TJ Maxx (jaja, de Amerikaanse versie van de TK Maxx) geweest en natuurlijk werd ik meteen richting de geurkaarsen getrokken. Ooooooh ik verlang naar de herfstgeurkaarsen thuis, maar ik kan me er ook vrij weinig bij voorstellen omdat het hier zó warm en zó zomers voelt.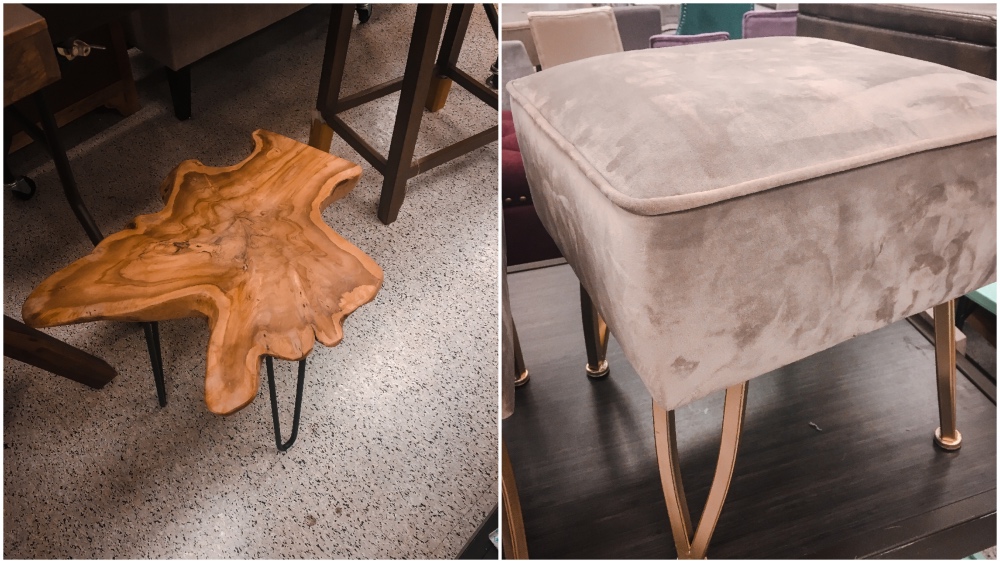 Ze hebben zoveel meer en zoveel mooiere dingen in de Amerikaanse TJ Maxx. Ook nog eens voor geweldige prijzen. Het tafeltje links is 80 dollar en de velvet kruk rechts is 60 dollar! HOE DAN!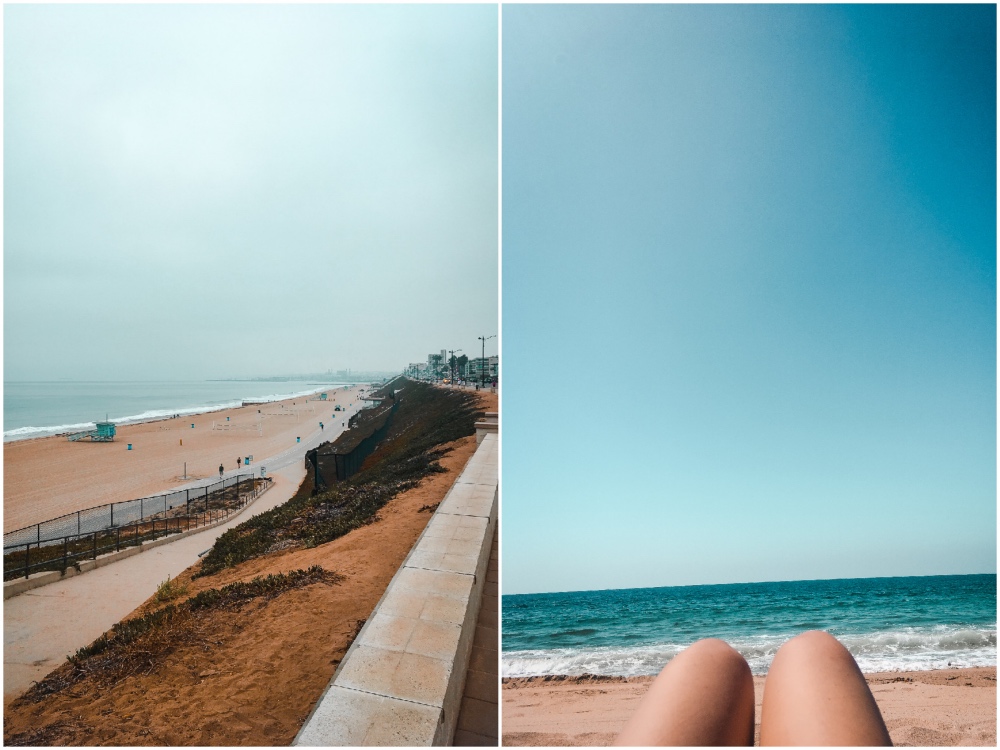 De ochtenden beginnen hier bewolkt en in de middag komt de zon door! Oftewel: morning walk en afternoon chill!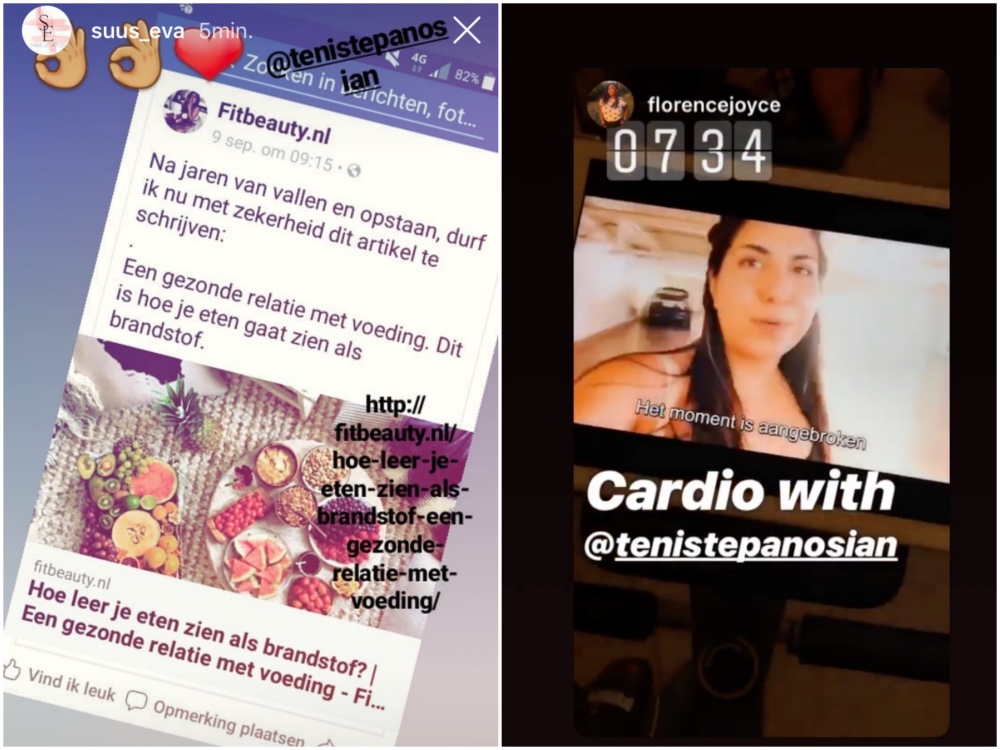 Ik voel me altijd zo verbonden met jullie, waar ik ook ben ter wereld. De interactie blijft!
Links: heel leuk om te zien dat het artikel over "hoe je eten kunt zien als brandstof" goed is overgekomen!
Rechts: Aaaahhh dit voelt altijd gek maar zo bijzonder, je eigen hoofd (van de vlog) voorbij zien komen bij de ander thuis. Of in dit geval; in de sportschool.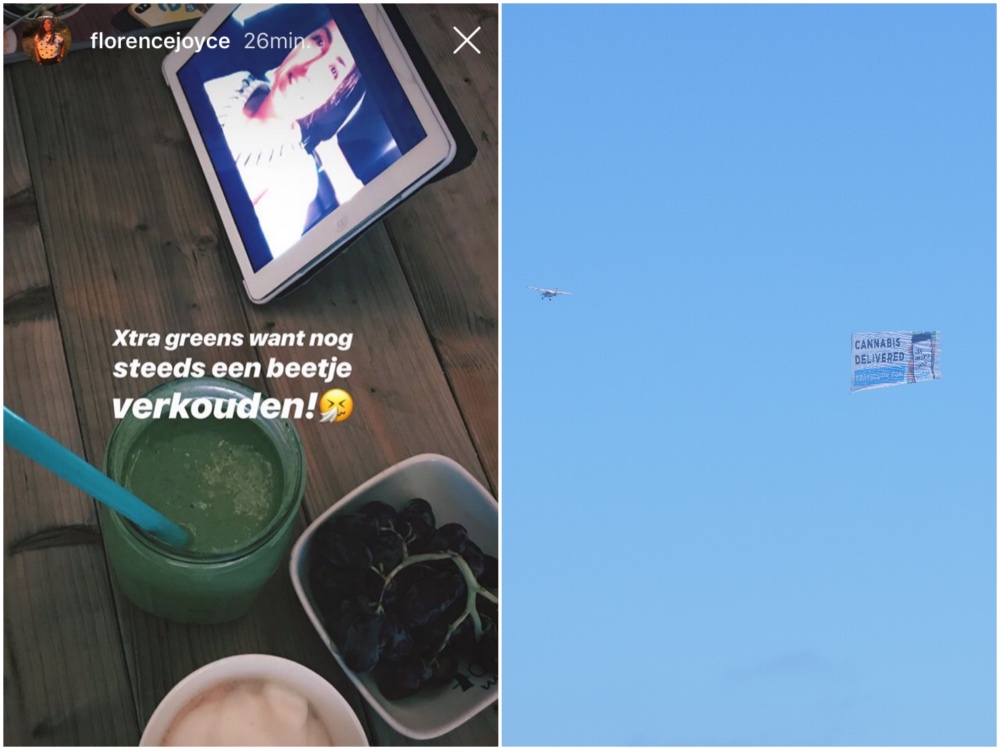 Links: daar spot ik mezelf weer! Haha
Rechts: Moest ik om lachen toen ik op het strand lag en naar boven keek.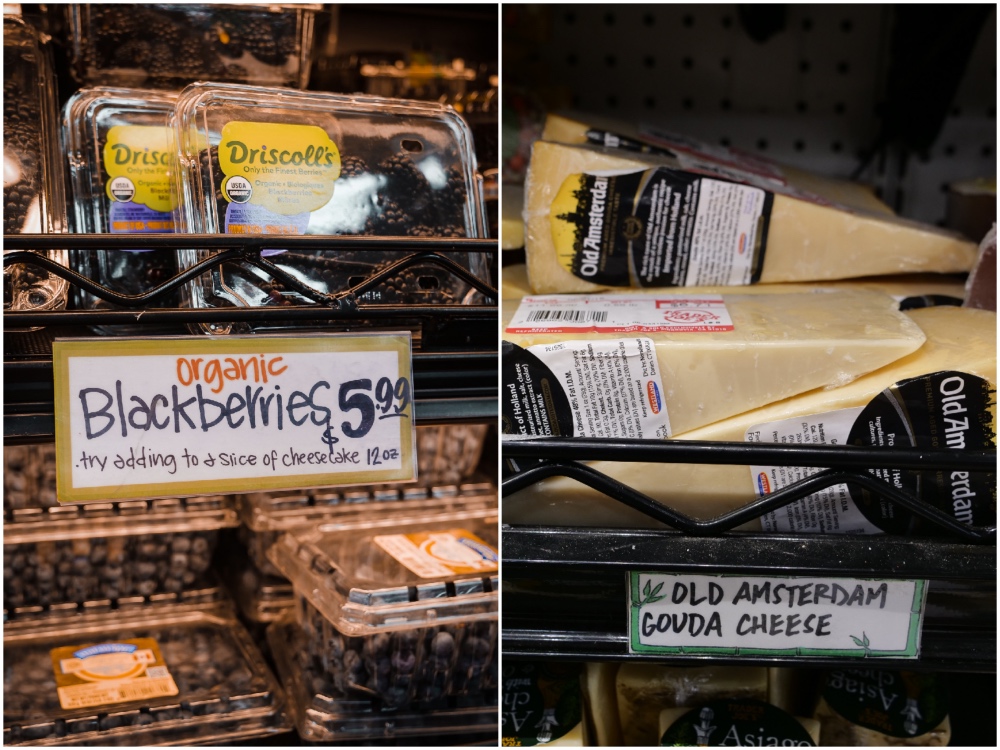 Trader Joe's advies om de gezonde bramen te combineren met een cheesecake haha.
En altijd leuk om iets van 'thuis' terug te zien!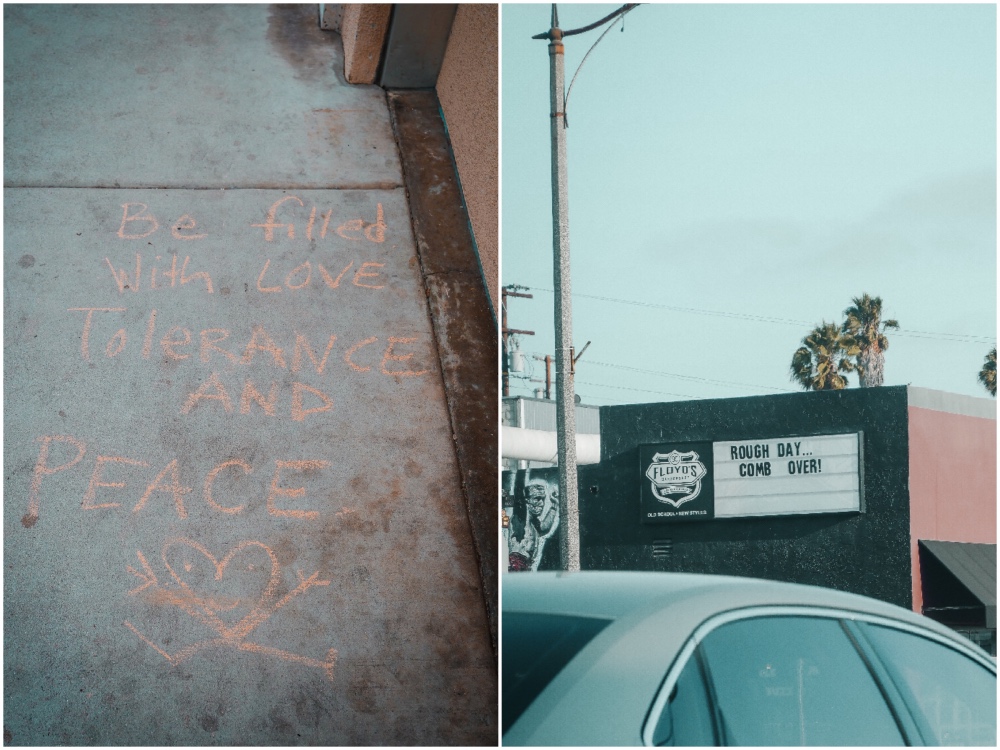 Links: word ik blij van!
Rechts: moest ik om lachen!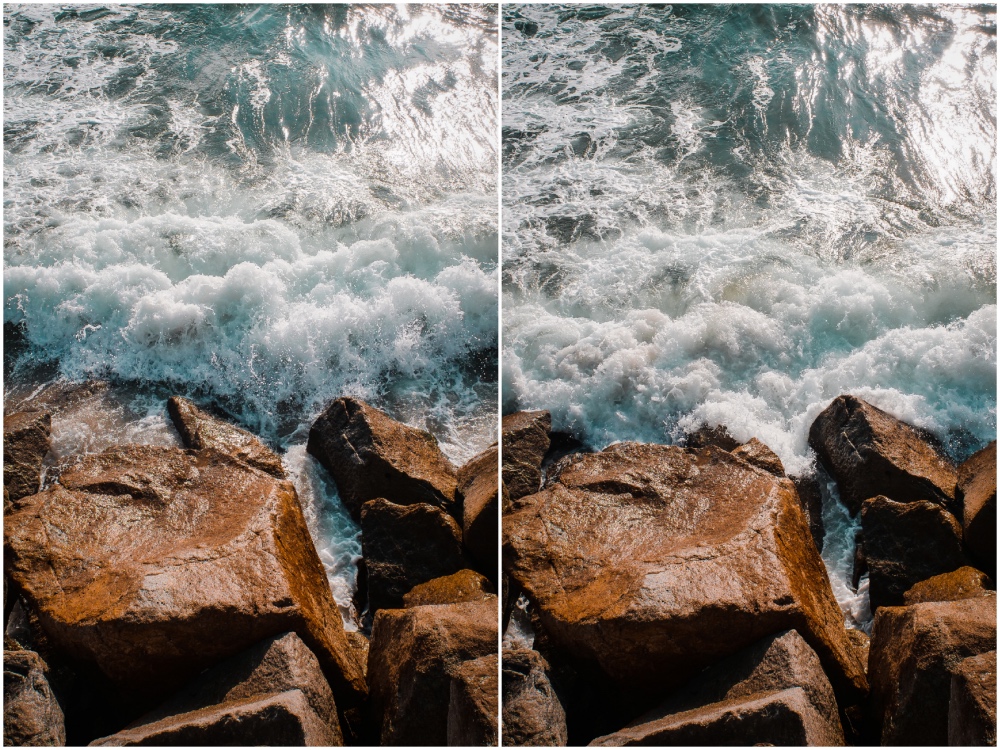 Hoe mooi is dit 🙂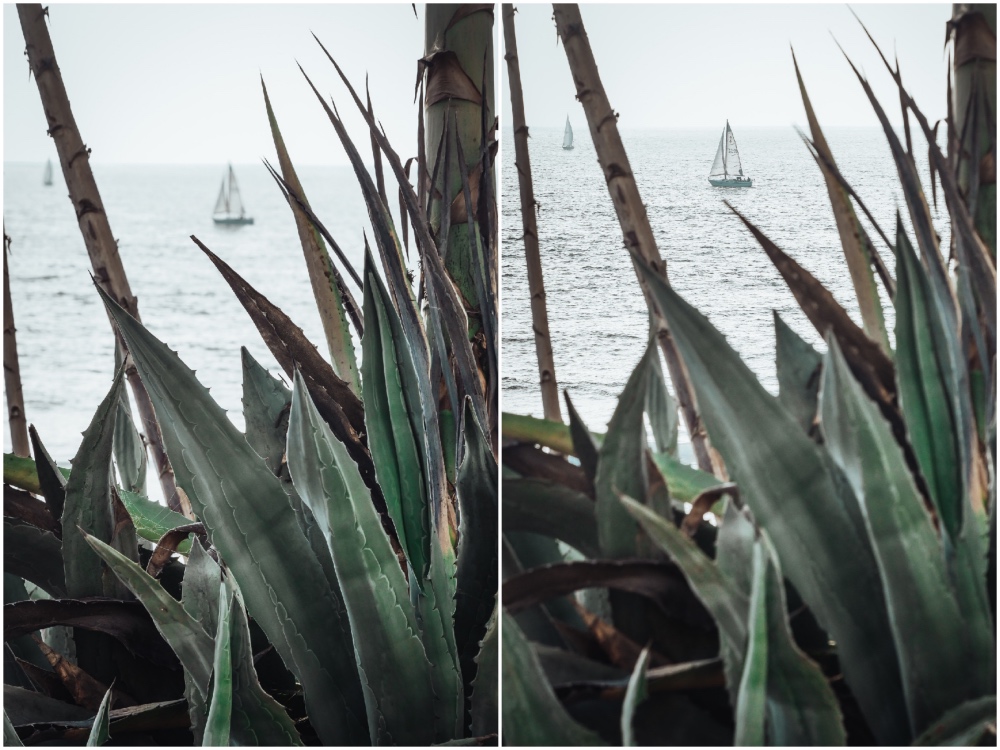 Redondo Beach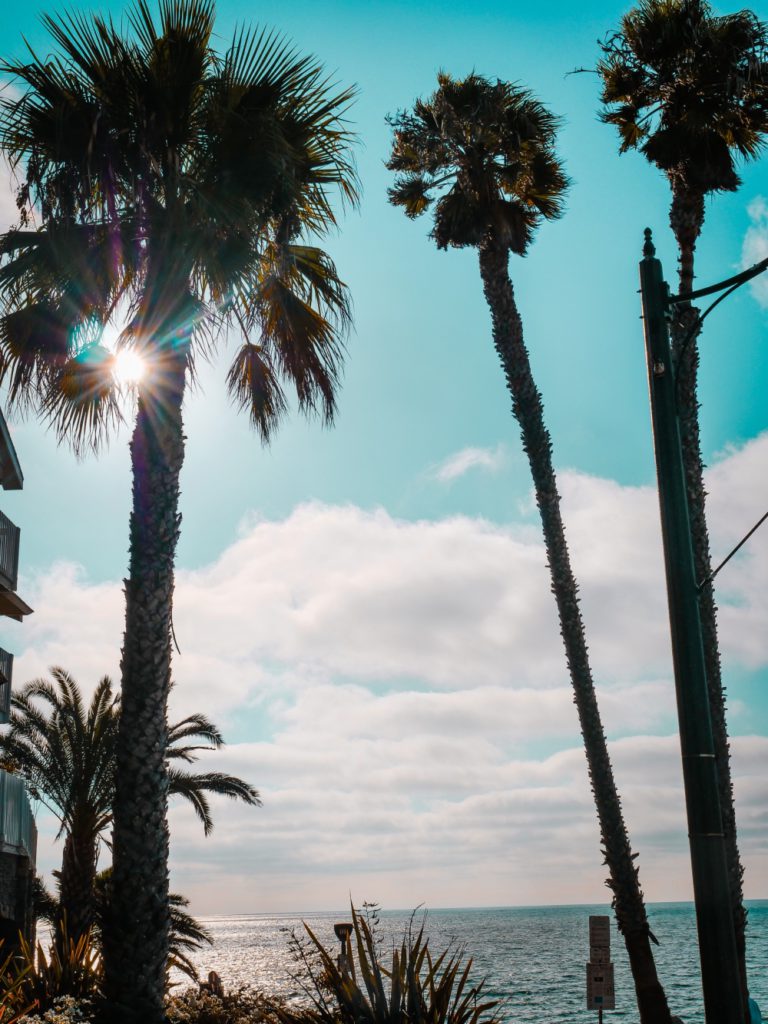 Voe je de rust door de foto heen?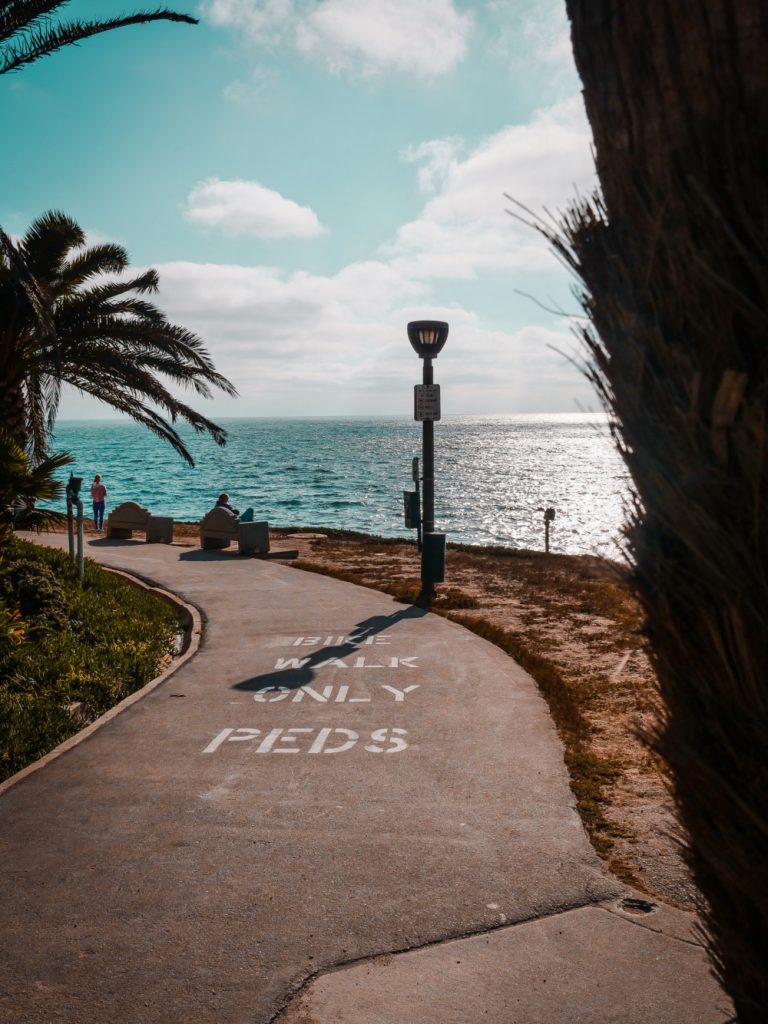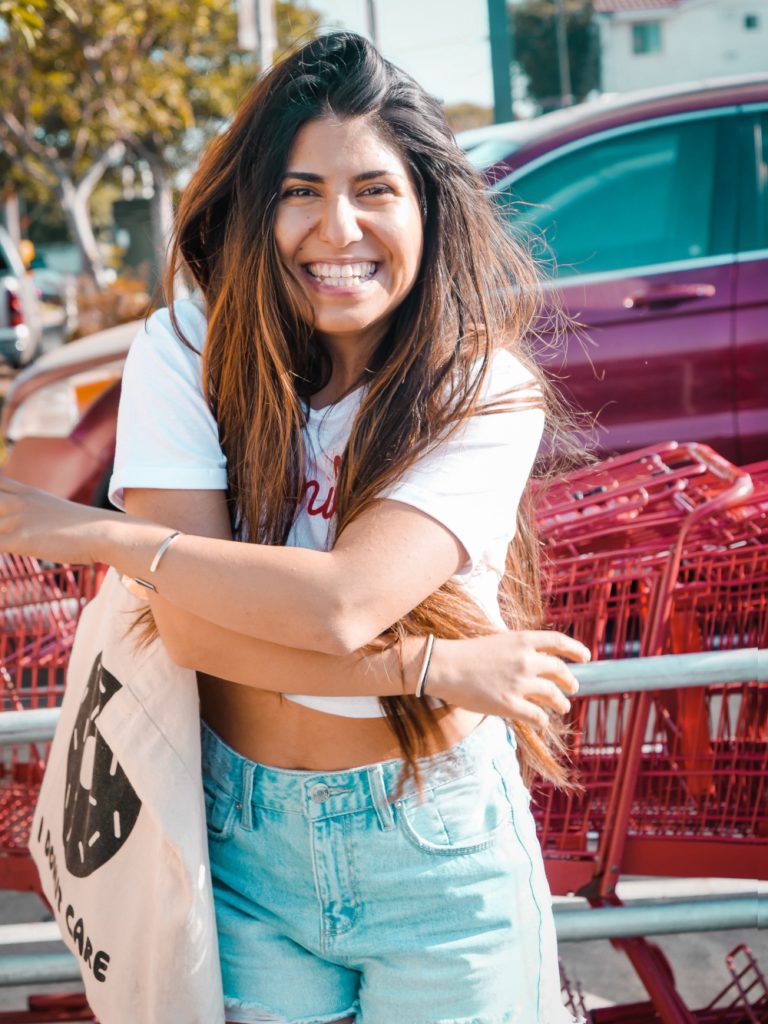 Als we naar Whole Foods gaan ben ik zo blij! Haha 😉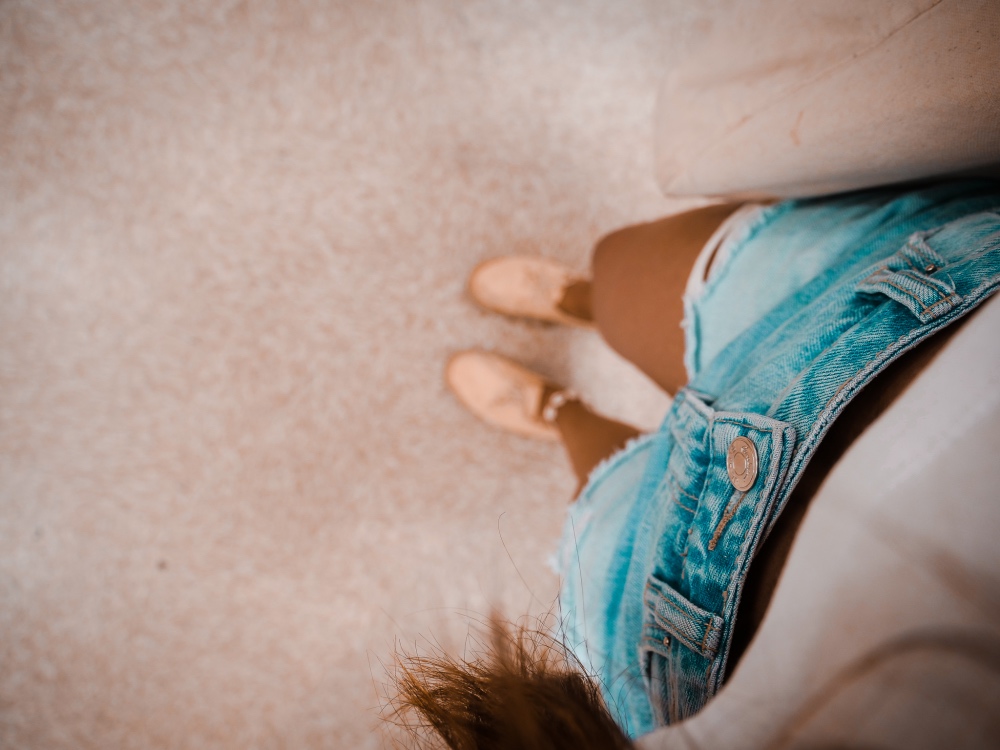 Je had me twee jaar geleden never nooit in een korte broek, buitenshuis, gezien. Dat heeft niks te maken met of mijn lichaam wel of niet is veranderd, want met de benen die ik nu heb had ik ook nooit een korte broek aan gedaan.
Zonde hoor, om zo door het leven te gaan! Het boeit werkelijk niemand, je maakt het jezelf alleen maar moeilijker én veel warmer op dit soort dagen. – Dit had ik tegen mezelf willen zeggen twee jaar geleden.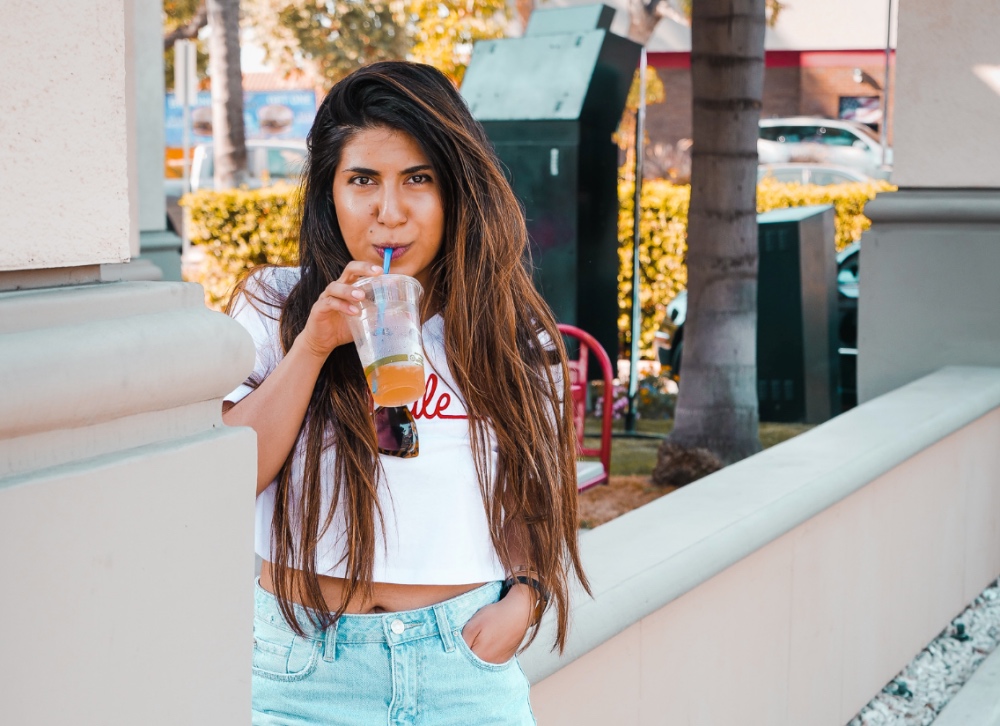 Kombucha is hier overal te koop, heerlijk.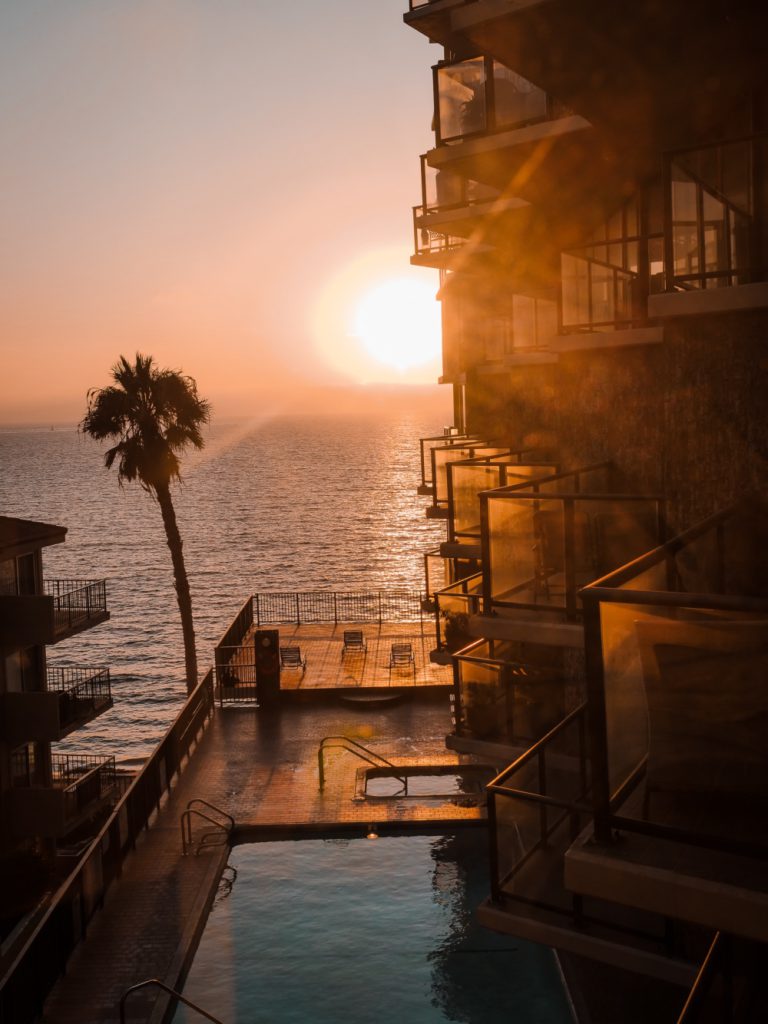 Een prachtige zonsondergang vanuit het appartement te zien!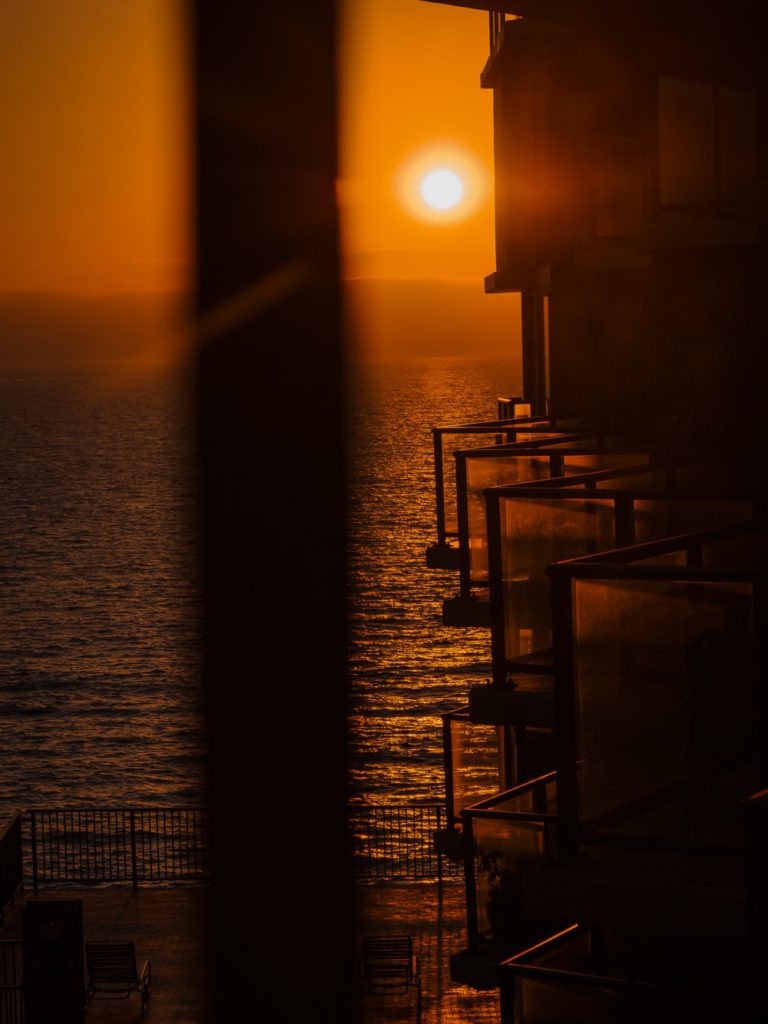 Wow!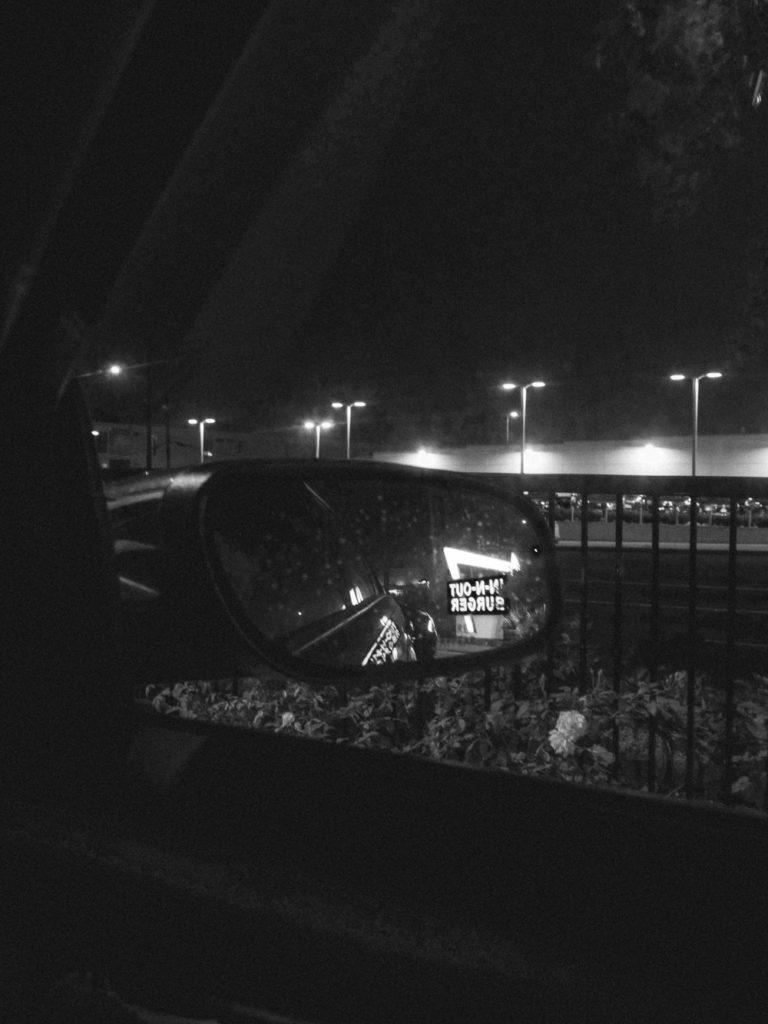 We reden eventjes langs.. De IN-N-OUT BURGER! Ik ben totaal niet van de fast food, maar in-n-out heb ik altijd erg lekker gevonden. Het is echter wel twee jaar geleden dat ik het voor het laatst heb gegeten. Dit was voor mijn broer, ik had nog geen trek. Maar ik vermoed dat ik het bij het volgende foto dagboek wel heb gegeten 😉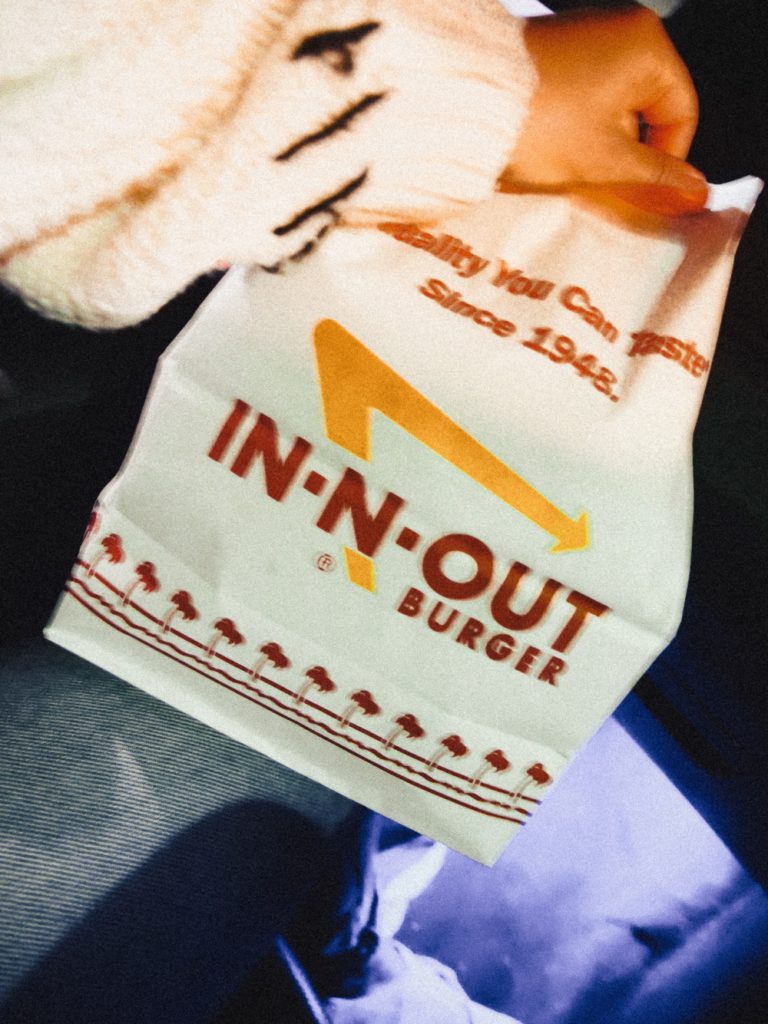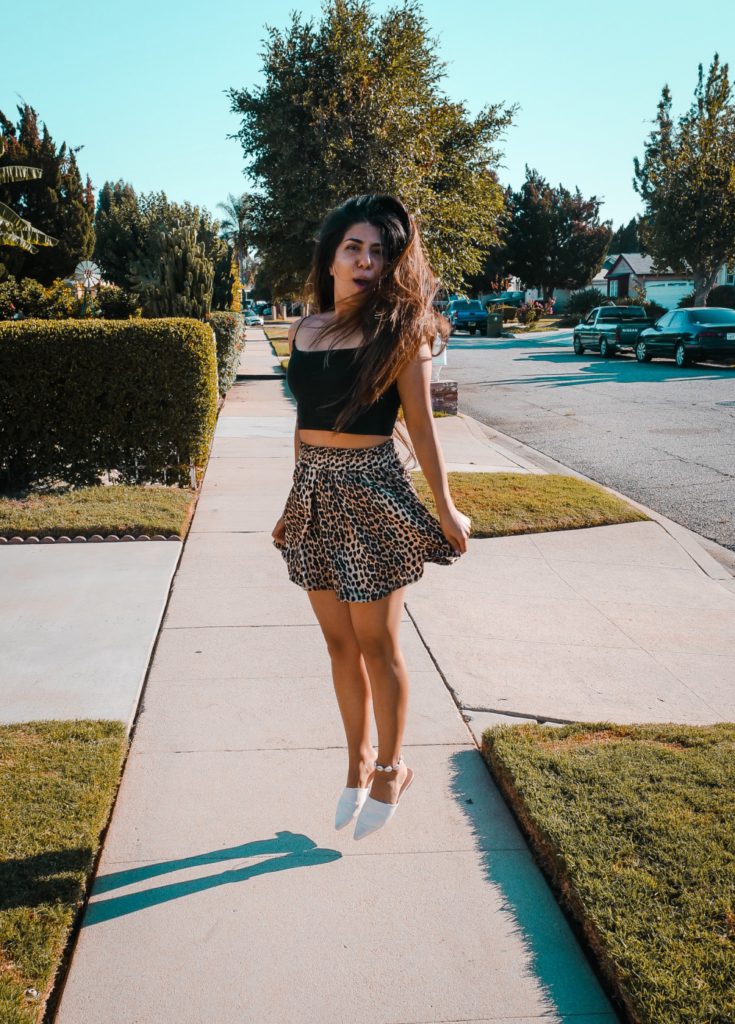 Jump! Bij mijn tante in de straat.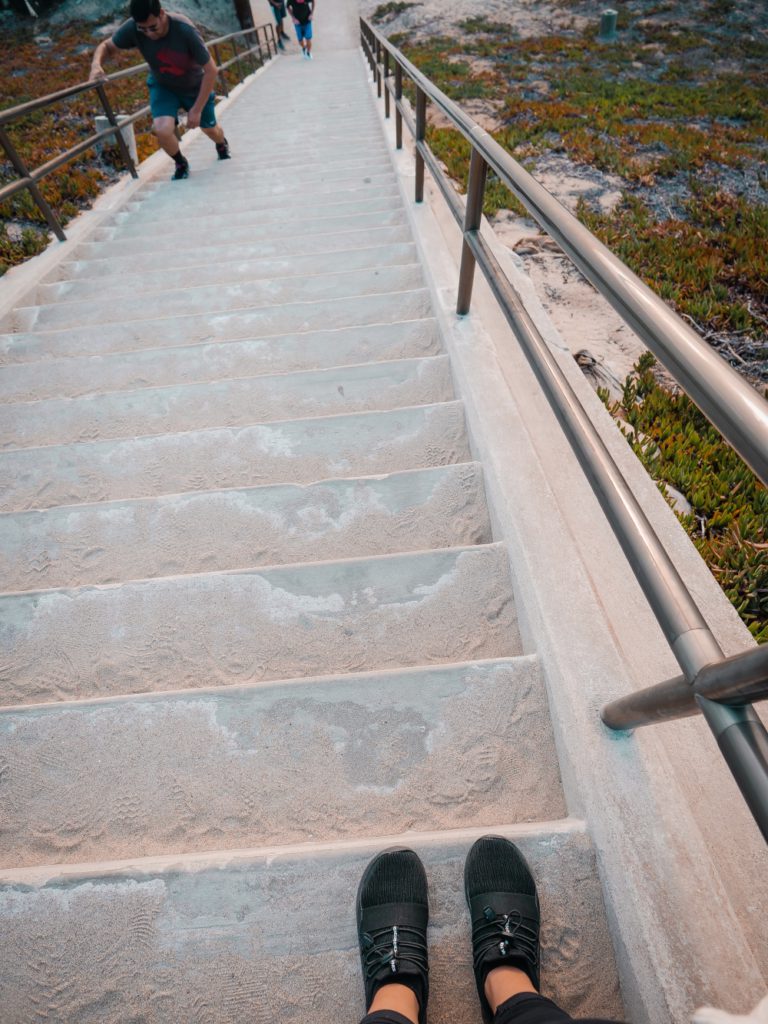 Je kunt hier heerlijk sporten, overal zijn er van dit soort trappen om lekker je hartslag omhoog te krijgen. En dan met dit uitzicht!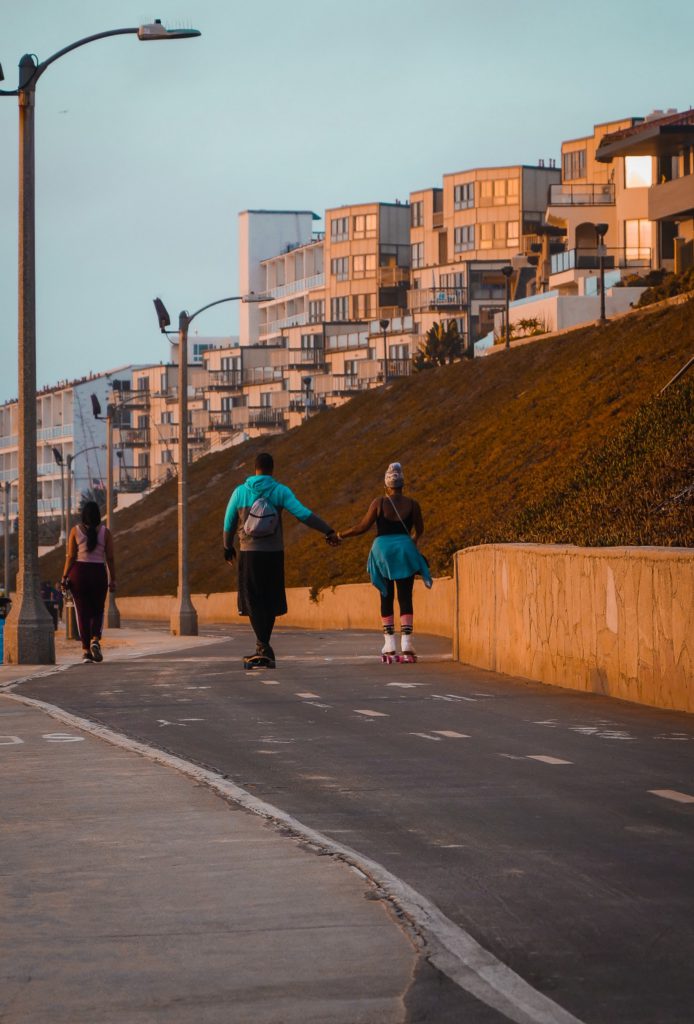 Lief!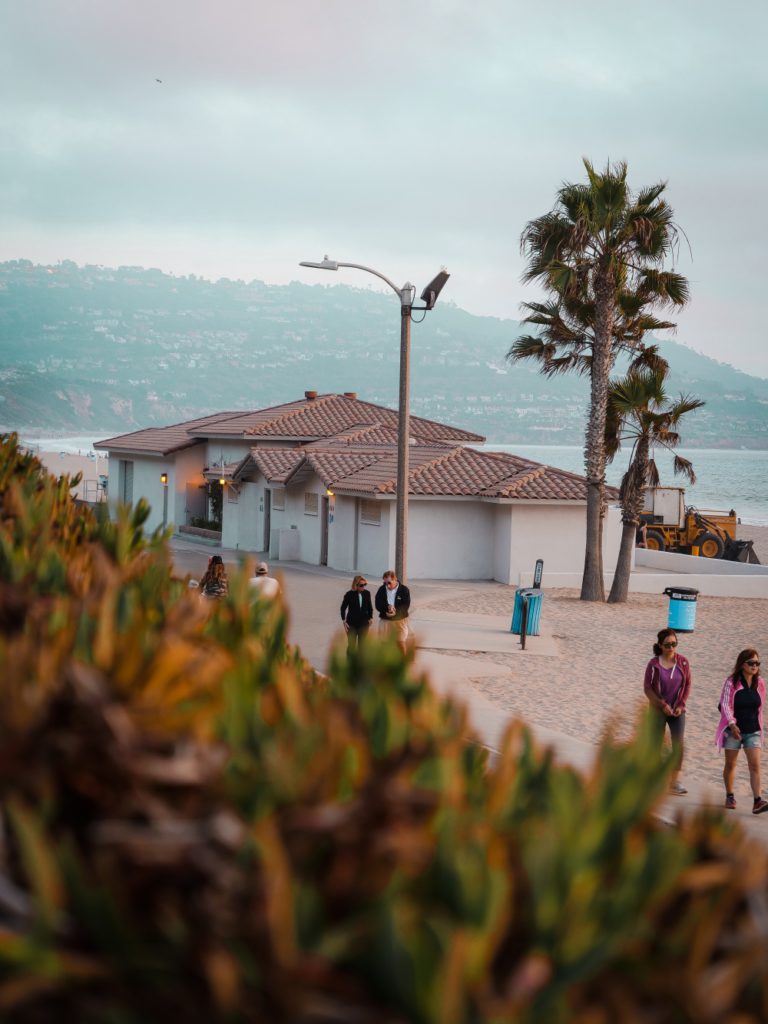 Ik wil alleen maar één ding zeggen nu.. Ik mis Boy 🙁 Zo erg.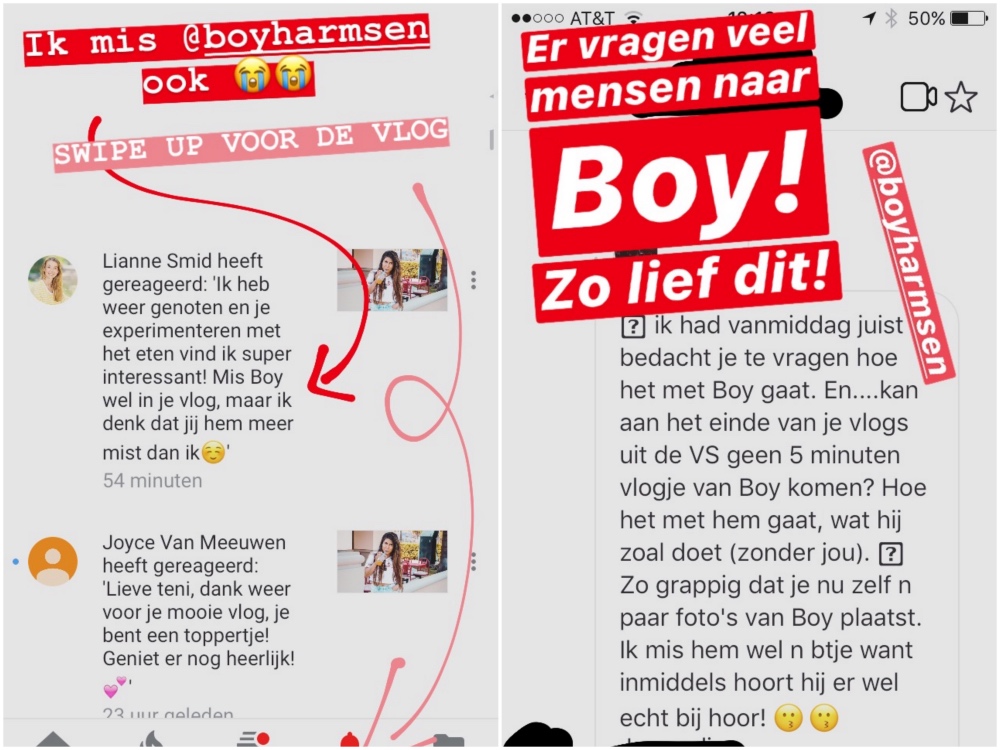 En zoals je ziet, ben ik niet de enige. Zo lief vind ik dit. Weet je waarom?
Omdat ik hierdoor merk dat jullie hem ook zien zoals ik hem zie. Ofja, voor zover dat kan natuurlijk. Hij is gewoon zichzelf, hij komt voor in de vlogs en de foto dagboeken en op de één of andere manier zien jullie (ook) wat een mooi mens hij is.
Nu wil ik huilen.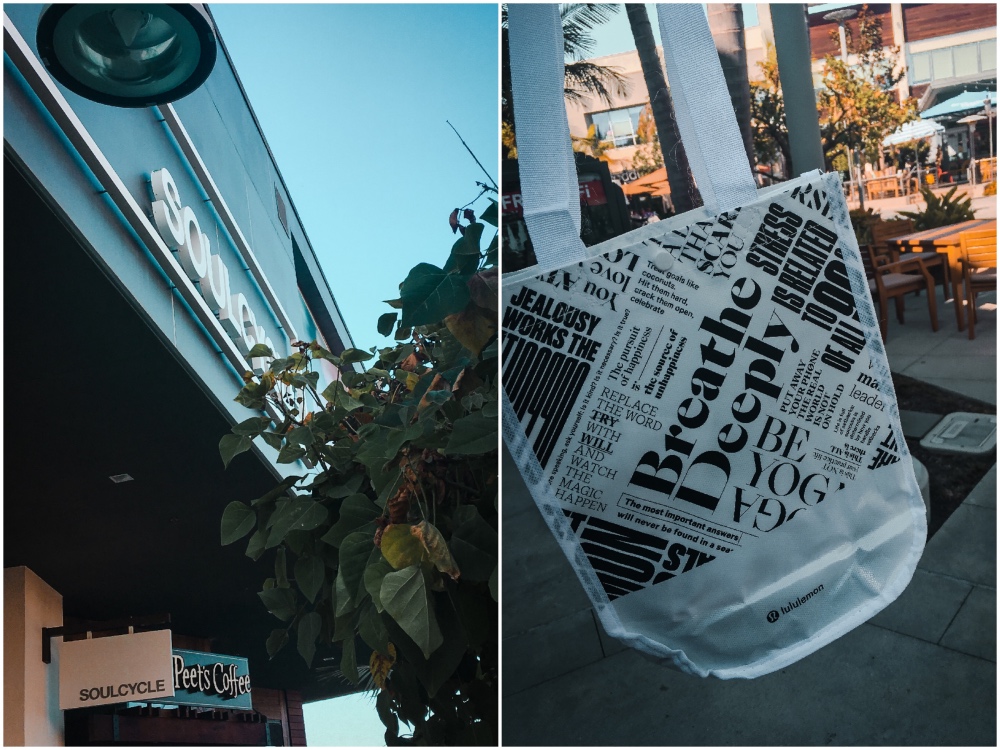 Links: SoulSycle! Ooooooooooooohh ik ben hier heel bang voor maar ik wil het ook ooit eens proberen. Ik ken het al zó lang vanuit de online wereld en was er altijd al benieuwd naar.
Rechts: Langs Lululemon geweest voor een nieuwe legging! De beste en meest comfortabele leggings ooit!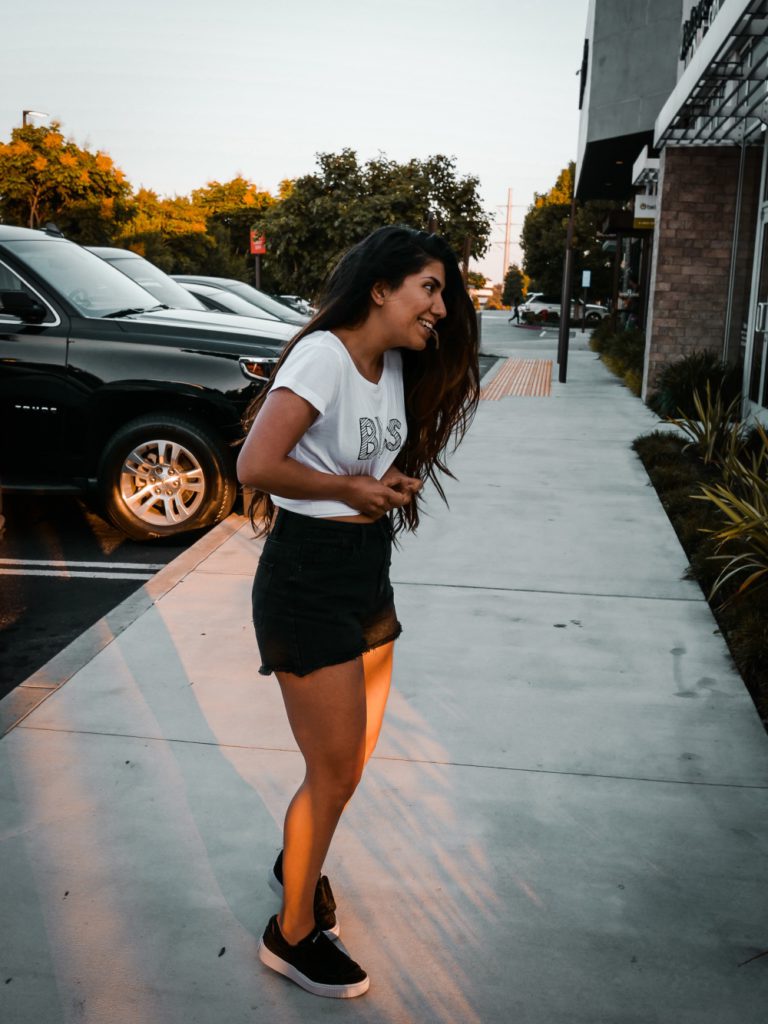 In voorbereiding voor het maken van een foto, haha.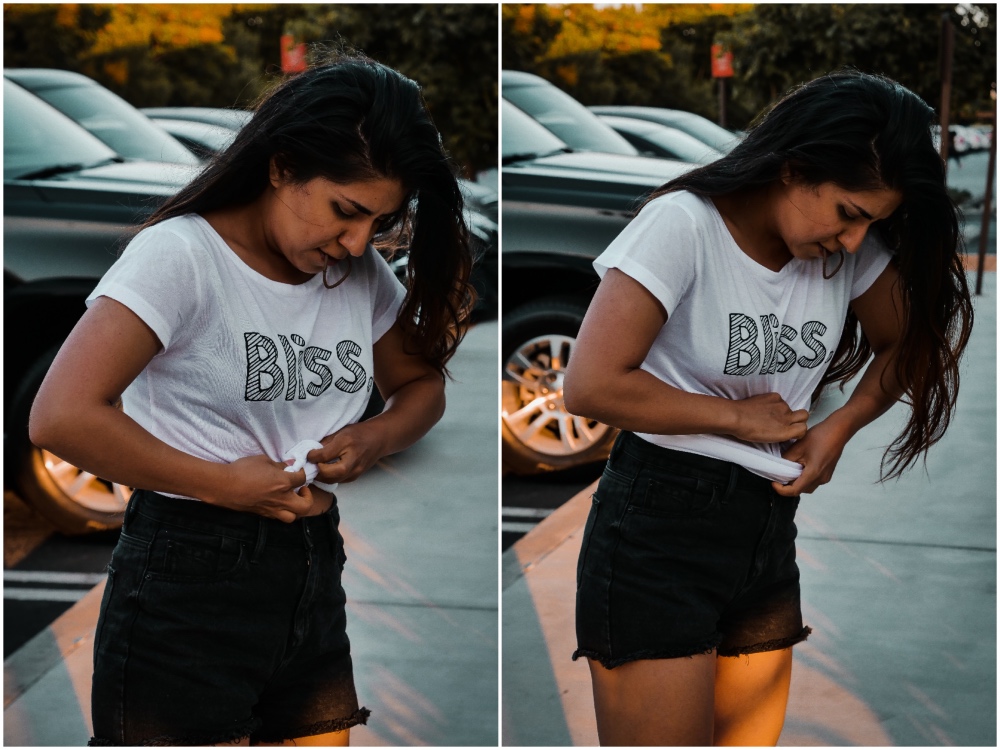 Vechten met mijn t-shirt.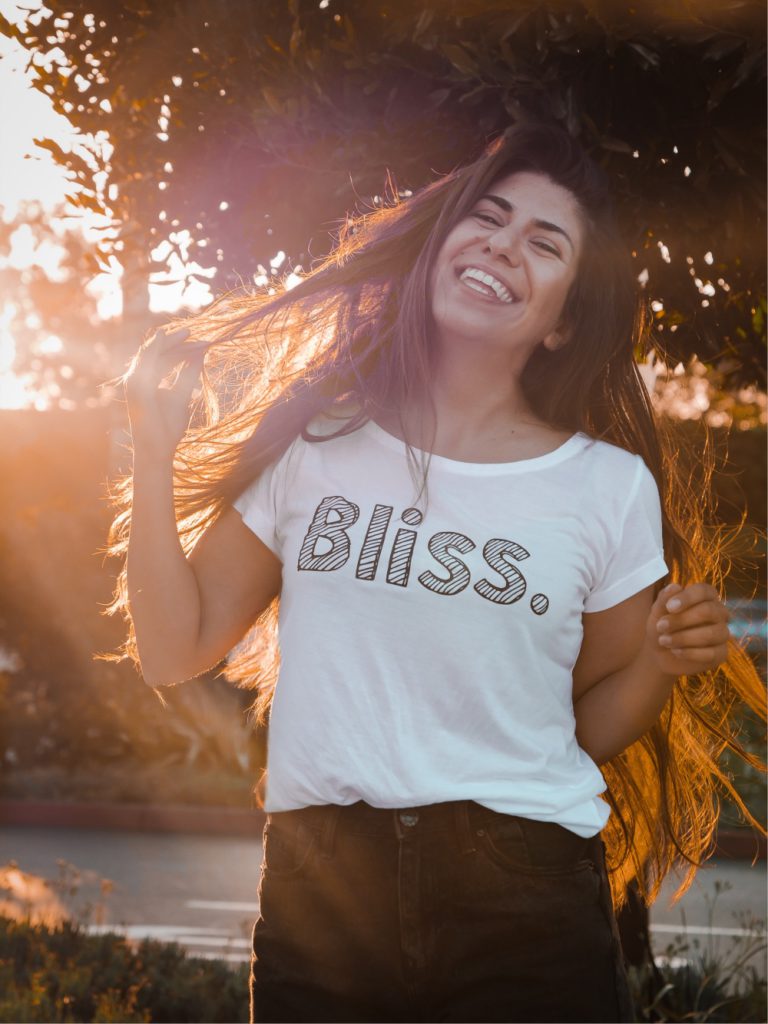 En dit was dan het shot! Tijdens golden hour, het licht is dan zo mooi!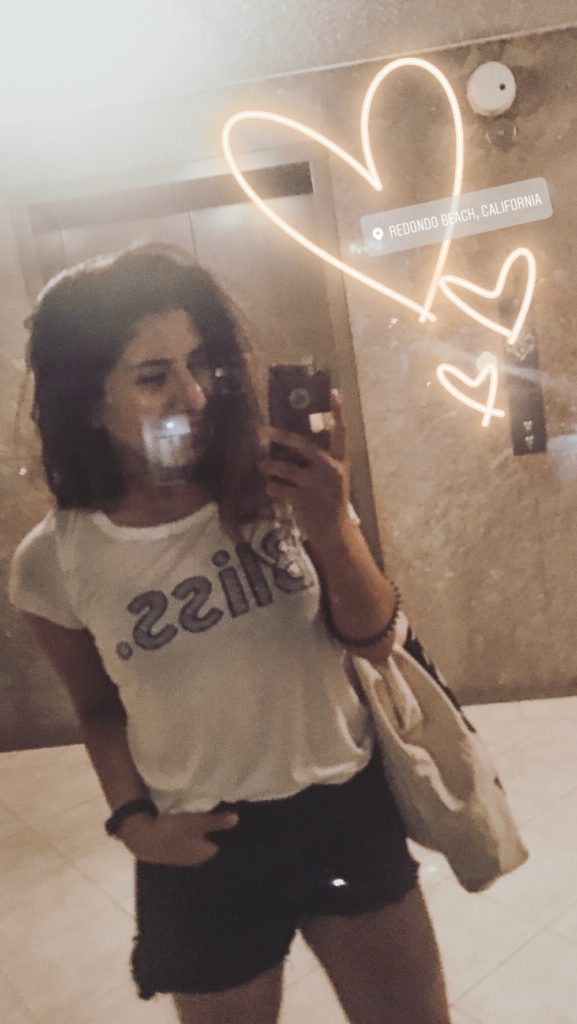 Heerlijk gegeten met de familie, waarna ik terug bij het appartement nog even een foto maak in het raam 😉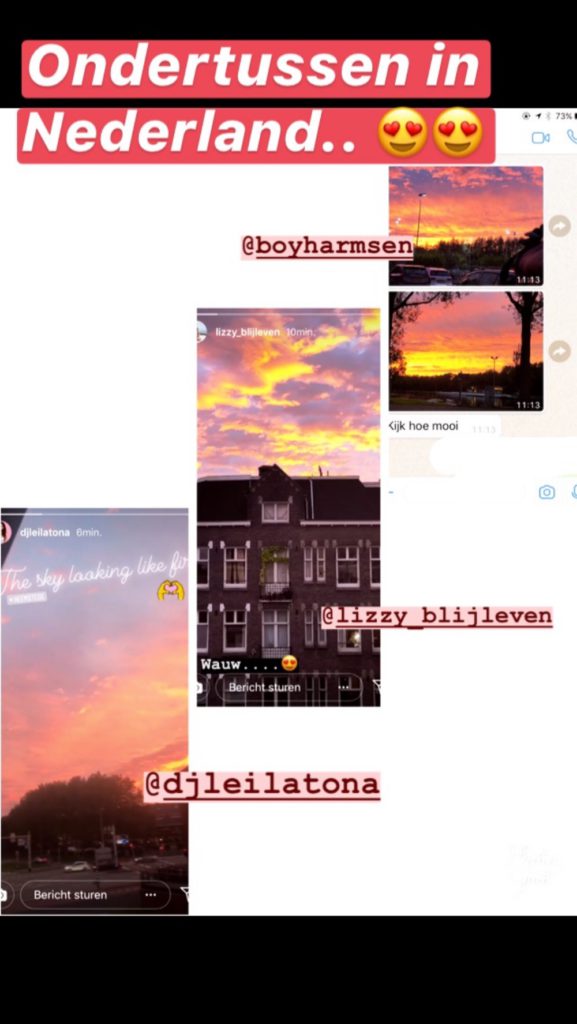 Ineens zag ik bij zoveel mensen prachtige foto's van de lucht in Nederland! Zowel op Insta Story als op Instagram. En Boy appte me ook nog twee foto's door. Wauw, dit had ik wel willen meemaken, maar gelukkig hebben we het internet haha 😉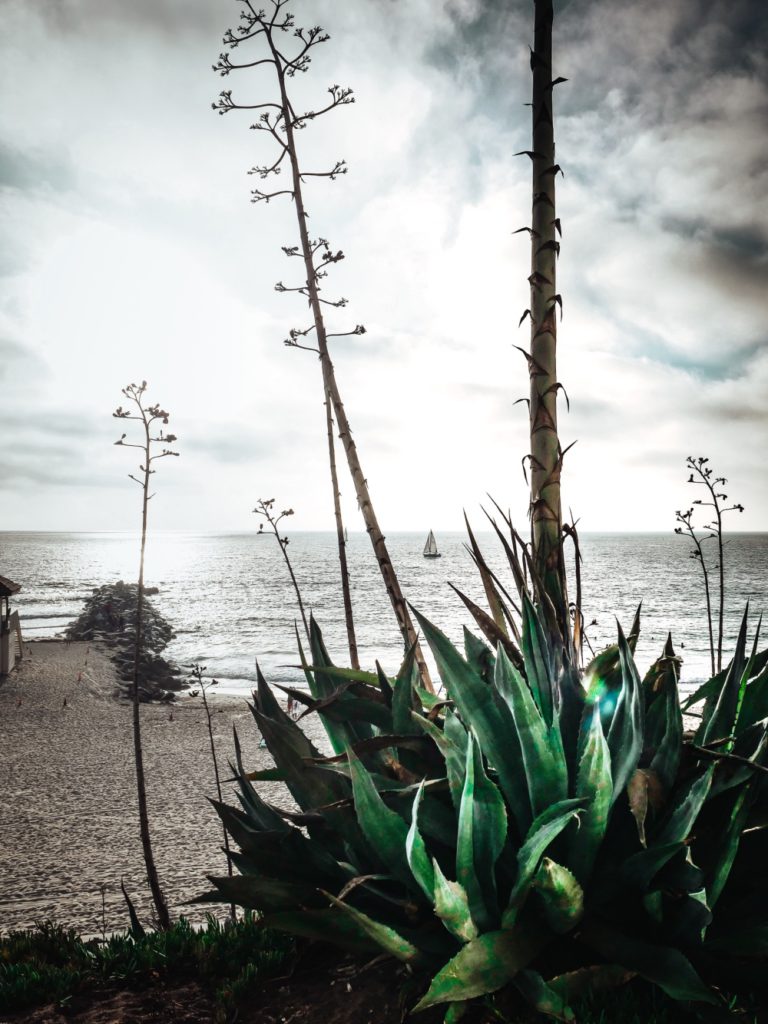 Dit was mijn uitzicht, mag er ook wel wezen toch? 😉