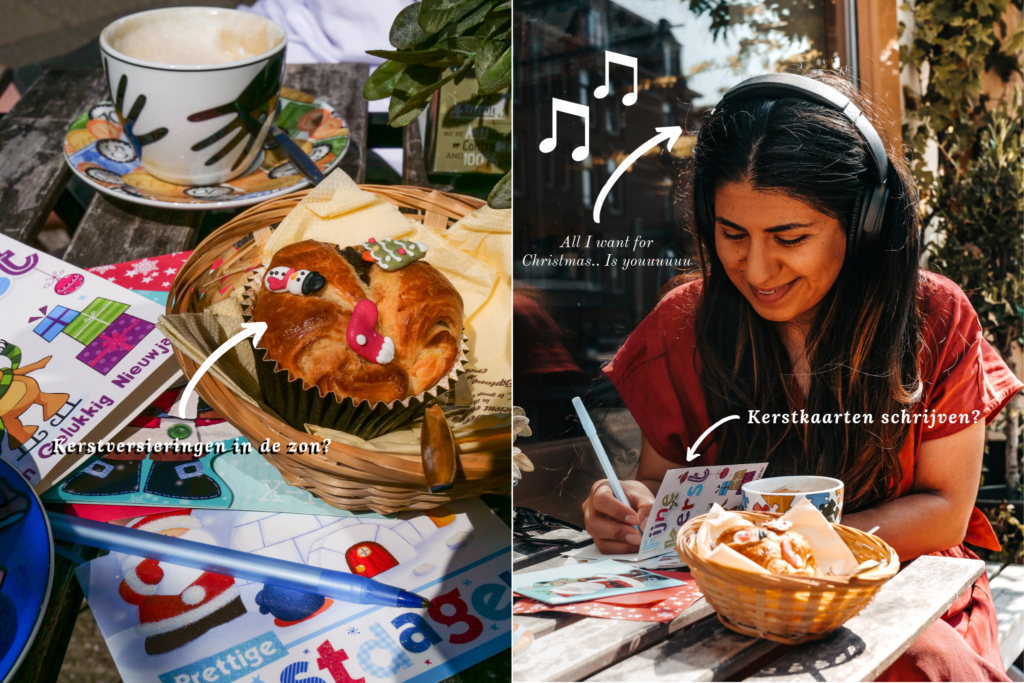 Besef je dat we in juni zitten? Besef je dat er al bijna 6 hele maanden van 2019 voorbij zijn? Niet alleen dat, maar besef je misschien ook dat het morgen precies nog half jaar duurt voor het kerstmis is!!! 
Misschien staat je hoofd er totaal niet naar, maar jullie weten wat een grote kerstfan ik ben en om die reden heb ik vandaag een artikel met een dikke knipoog om de kerst stiekem in huis te halen, maar dan wel met een twist! Wie weet kom je stiekem wel in de stemming 😉 We noemen het 'Half Christmas'! 
Je huis laten ruiken naar Kerst
Om echt in de stemming te komen hoef je helemaal niet nu al keihard kerstmuziek op te zetten. Misschien vind je dat zelfs een beetje gênant, zoals ik, en luister je stiekem af en toe naar een nummertje of twee met de koptelefoon op. Maar je huis laten ruiken naar kerst is een hele subtiele manier om jezelf en anderen in de stemming te brengen.
Wat heb je hiervoor nodig?
1 steelpannetje
1/2 sinaasappel, in schijfjes
kaneelstokje
kruidnagel
nootmuskaat
cranberries
Zet het pannetje op het vuur gevuld met water, breng het aan de kook met alle ingrediënten erin en laat het vervolgens op een laag vuurtje sudderen. Natuurlijk zonder deksel want we willen dat de geur door het hele huis verspreid wordt! Daarover gesproken, je kunt ook je ramen open zetten zodat de geur verder gaat dan enkel je eigen huis! Het is toch zomer, dus dat kan prima, toch?
Je huis het gevoel van kerst geven
Alles op een subtiele wijze – dat is het doel. Om nu de kerstboom op te hangen is misschien wat veel, maar wat dacht je van kerstlampjes door het huis? Als je mijn huis in Den Haag kent, dan weet je dat er het hele jaar door kerstlampjes hangen! Van de slaapkamer tot de woonkamer – overal! Inspiratie nodig? Kijk maar: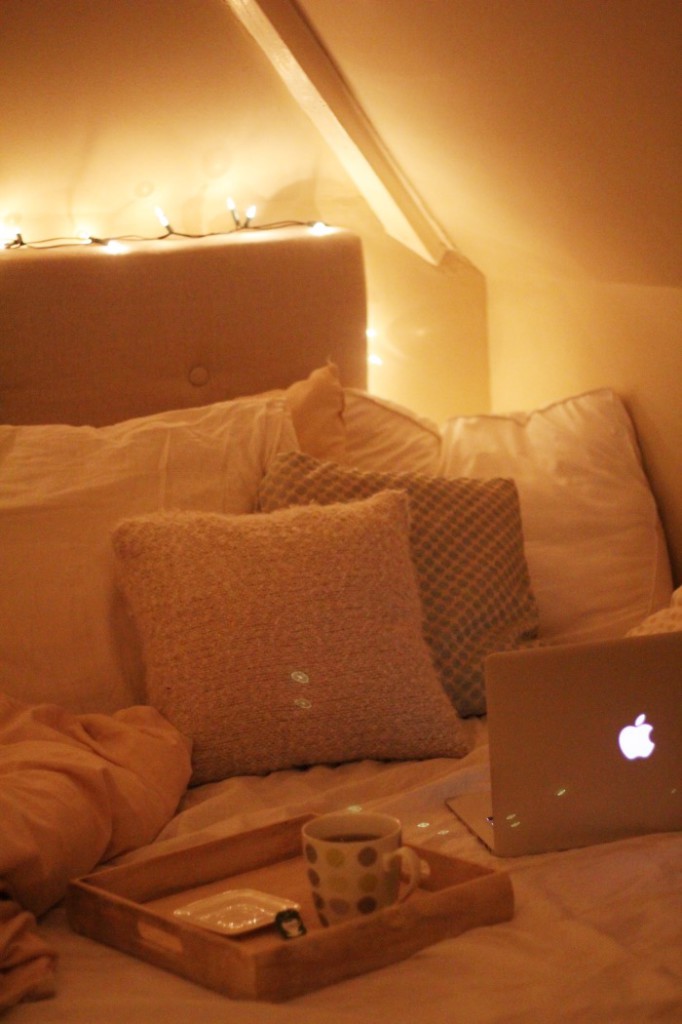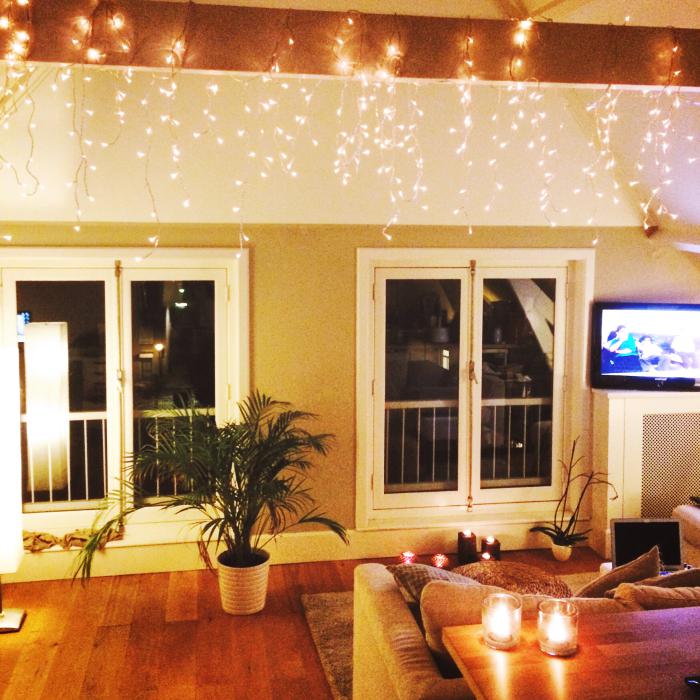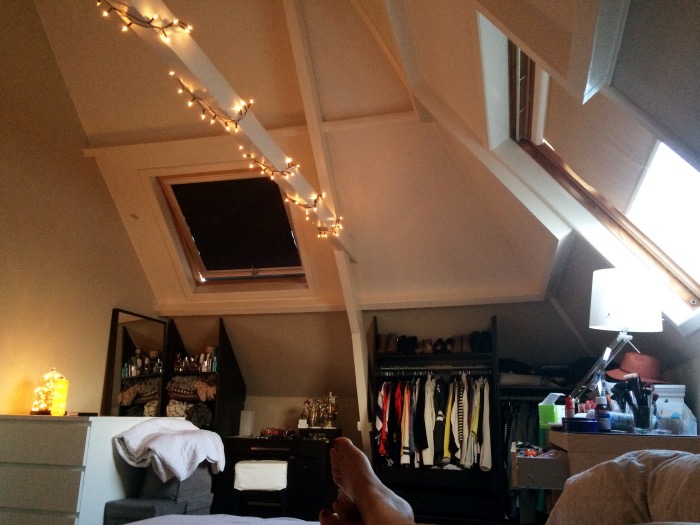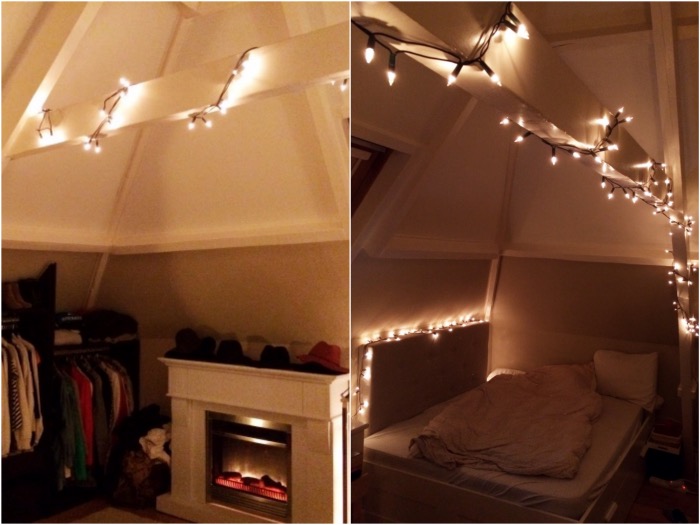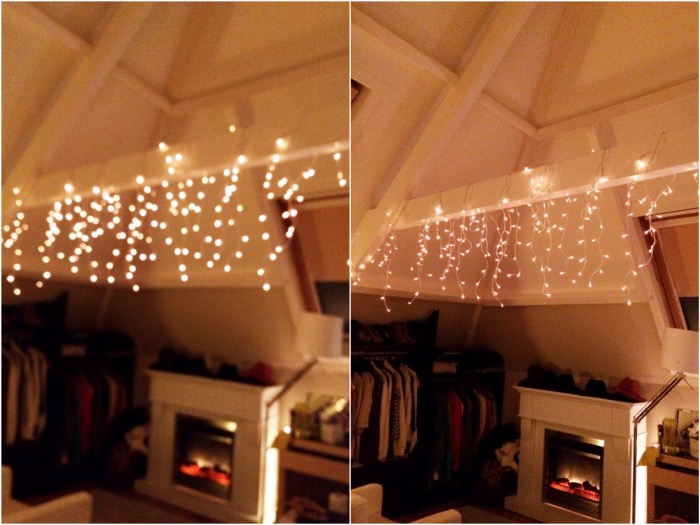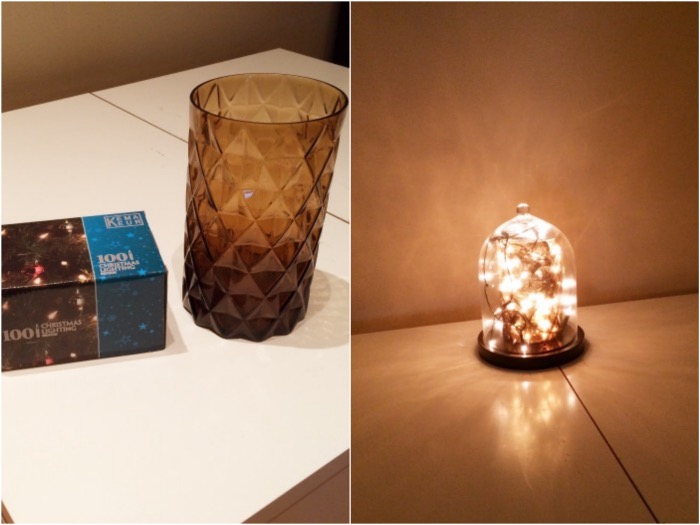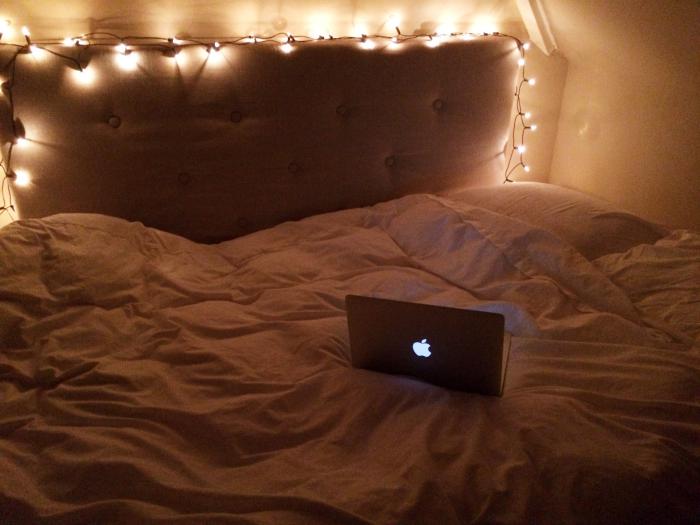 Een leuke tip is om kerstlampjes in een glazen vaas te doen en deze ter decoratie ergens in de kamer neer te zetten. Geef je een instant gezellig (kerst)gevoel, maar dan subtiel. Of wat dacht je van kerstlampjes bij het raam? Een heerlijke zomerse avond afsluiten met het warme kerstgevoel van de lampjes is naar mijn idee een directe 'mood booster'.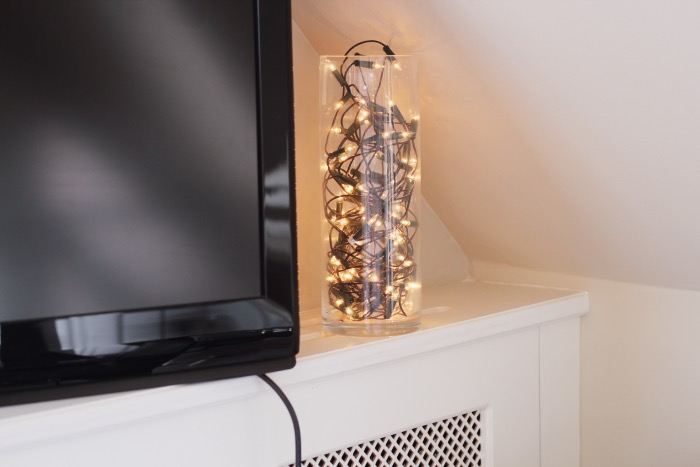 Stiekem toch..
Oké ik kan het niet laten; voeg een paar van je lievelings kerstnummers toe aan je huidige afspeellijst en laat jezelf verrassen met hier en daar een kerstnummer in je huidige afspeellijst.
Zomerse Kerst recepten
Ik zou ik niet zijn als ik ook niet iets van eten zou integreren! Hoe zorg je nou dat je een kerstrecept kunt maken die ook past bij het warme weer? Dan zoek je inspiratie op bij de Australiërs die niet anders weten dan kerstmis in de zomer. Daar kwamen wat mooie recepten uit die ik graag met jullie wil delen:
Frozen Hot Chocolate
Wat dacht je van warme chocolademelk maar dan.. koud/frozen?
Maak hiervoor je chocolademelk zoals je hem normaal zou maken;
250 ml (plantaardige) melk, opwarmen
1-2 blokjes chocolade (puur of melk) erin laten smelten
Eventueel zoeter maken met wat honing of maple syrup
Zet de warme chocolademelk in de koelkast of giet het in een mok die je gevuld hebt met ijsklontjes.
Je kunt ook de warme chocolademelk met flink wat ijsklontjes in de blender gooien voor een romige shake!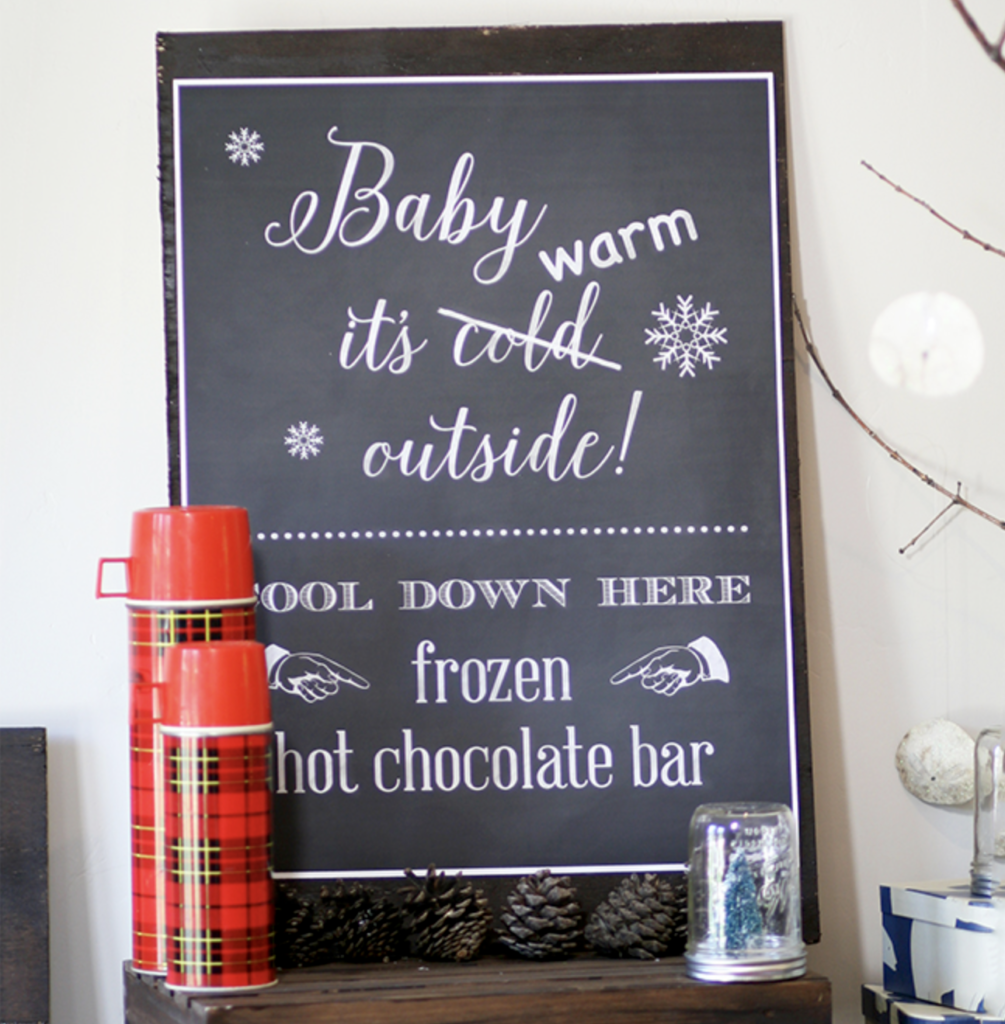 Fruit Salade in Kerstkleuren
Wat dacht je van watermeloen met munt? Of aardbeien met kiwi? Heerlijk zomers, maar stiekem weet jij dat het om de kerstkleuren gaat 😉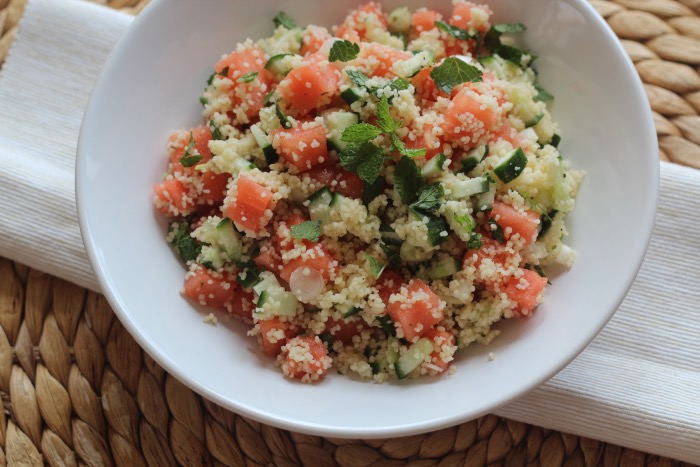 Cocktails met een Stiekeme Kersttwist
De opties zijn eindeloos. Gin&Tonic met wat sinaasappel en tijm kan al genoeg zijn. Of ga een stapje verder met wat cranberry erdoor. Wat dacht je van een frisse cocktail met munt en cranberry. Je kunt gaan voor de echte kerstaroma's zoals sinaasappel, nootmuskaat, kaneel etc. of gaan voor de kerstkleuren rood en groen!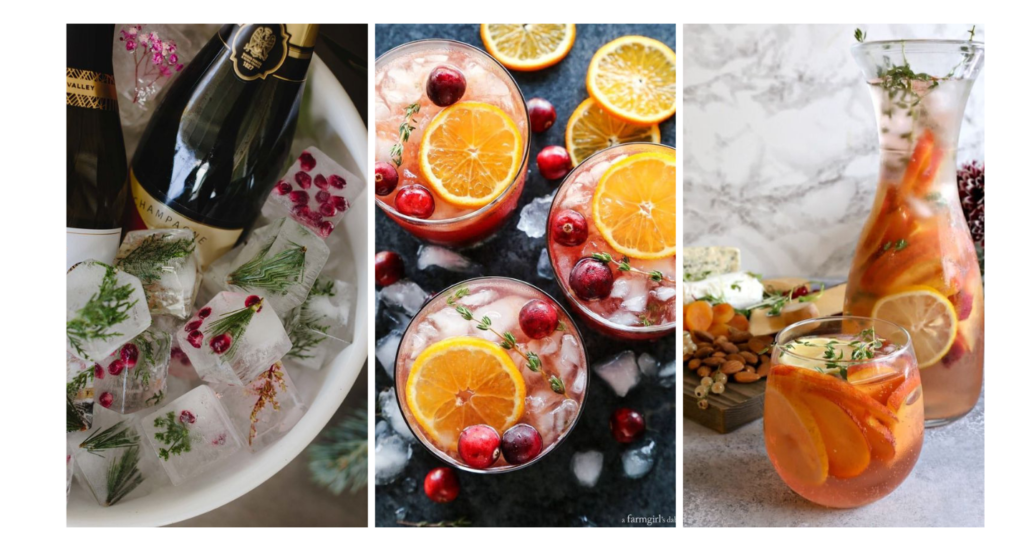 Kaartje? Kerstkaartje?
Dan zijn we beland bij één van mijn lievelingsonderdelen, naast dat het heel leuk is om je eigen huis en jezelf in de kerstemming te krijgen is het een mooie traditie om ook aan een ander te denken door middel van het sturen van een kaartje. Laten we eerlijk zijn, dat hoeft niet alleen met de kerst natuurlijk. Er is altijd wel een goed en mooi moment te bedenken om een ander door middel van een kaartje te laten blijken dat je aan hem/haar denkt. Voor de echte kerstfanaten is het misschien juist een idee om een 'half christmas' kaart naar hem of haar te sturen. Stiekem een grapje, maar wedden dat het positief en met een lach ontvangen wordt?
In samenwerking met Kaartje2go is 'Half Christmas' ook dit jaar weer een begrip! Vorig jaar zag ik het al voorbij komen op hun Instagram account en dit jaar gaan ze er weer voor! Met een knipoog natuurlijk, maar erg vermakelijk als je het mij vraagt. Op hun site kun je zelf kerstkaarten maken en laten opsturen. Dit is mijn creatie geworden voor Half Christmas: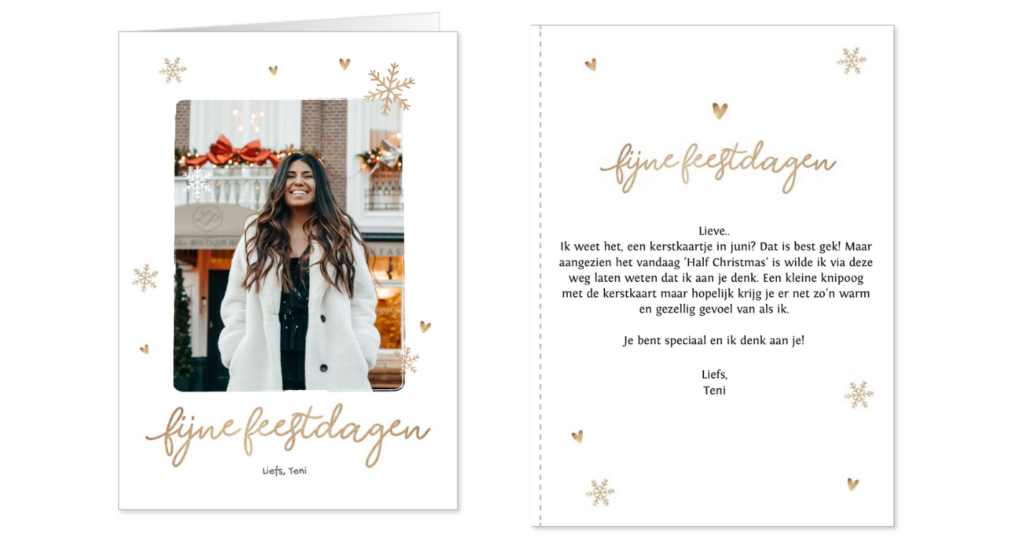 Je kunt zelfs allemaal lekkers bij je kaartje opsturen zoals een reep Tony Chocoloneley, hartjesbonbons, een fles wijn (yes please!), boeken, sieraden en zoveel meer!
Sinds ik erachter ben dat er zoiets als "Half Christmas" bestaat en óók nog eens op mijn verjaardag is (25 juni), snap je natuurlijk dat ik hier elk jaar een traditie van ga maken! Wat jij?
Doe je stiekem mee? 😉
Dit artikel bevat gesponsorde content van Kaartje2go. Wat betekent dat als je mijn site bezoekt? Dat betekent dat alles door mijzelf  is geschreven, zoals ik dat wilde. De reden waarom dit zo kan, is omdat ik alleen samenwerkingen aanga met merken/bedrijven die ik zelf tof/leuk/lekker vind waardoor ik nooit onzin hoef te verkopen! Vragen mag je altijd achterlaten in de comments!
Foto's: thesitsgirls, hungrycouple, nouba, afarmgirlsdabbles.