Vele quotes en uitspraken vinden we al gauw cliché. Maar soms, heel soms, lezen of horen we iets waar we écht geïnspireerd door raken. Waardoor alles ineens in perspectief komt te staan en we weer de motivatie vinden om ervoor te gaan. Nou, en laat ik er nou enkele (ehm.. heel veel) hebben verzameld waarbij ik dat laatste gevoel krijg! Oja en sommige zijn gewoon simpel en leuk. Wees voorbereid, het zijn er héél veel! Dus hopelijk zit er minstens één bij die voor jou inspirerend is!
Your legs are not giving out. Your head is giving up. Keep going.
You've only got 3 choices in life: Give up, give in, or give it all you've got
Exercise equals endorphins. Endorphins make you happy.
Sustainable weight loss is a complete lifestyle change, not a 12 week eating plan.
Your desire to change must be greater than your desire to stay the same.
Your body is a reflection of what you are. If you want to look healthy, you will have to be healthy.
You're only one workout away from a good mood.
You will never know your limits unless you push yourself to them.
You only regret the workouts you don't do.
You have to expect things of yourself before you can do them.
You have a choice. You can throw in the towel, or you can use it to wipe the sweat off your face.
You don't have to be great to start, but you have to start to be great.
You can't start the next chapter of your life if you keep rereading the last one.
You can feel sore tomorrow or you can feel sorry tomorrow. You choose.
Wow, I really regret that workout. – No One. Ever.
Whether you think you can, or you think you can't – you're right.
What would you attempt to do if you knew you could not fail?
What did you do today to bring you one step closer to your goal?
We cannot become what we want to be by remaining what we are.
Transformation is not a future event. It is a present activity.
Today I will do what others won't, so tomorrow I can do what others can't.
Those who think they have no time for healthy eating will sooner or later have to find time for illness.
There's no such thing as bad weather. Just soft people.
There is no diet that will do what eating healthy does.
There are no shortcuts to any place worth going.
The timing rarely seems "right" until we're looking back. Stop making excuses for your dreams.
The only way to define your limits is by going beyond them.
The only disability in life is a bad attitude.
The miracle isn't that I finished. The miracle is that I had the courage to start.
The greatest pleasure in life is doing what people say you cannot do.
The good stuff is always worth the work it takes.
The first step towards getting somewhere is to decide that you are not going to stay where you are.
The difference between who you are and who you want to be is what you do.
The body achieves what the mind believes.
That voice inside your head that's saying you can't do it is a liar.
Take care of your body. It's the only place you have to live.
Surround yourself with people who believe in your dreams.
Success doesn't happen overnight. Keep your eyes on the prize and don't look back.
Strive for progress, not perfection.
Stop waiting for things to happen. Go out and make them happen.
Start where you are. Use what you have. Do what you can.
Sore? Tire? Out of Breath? Good. It's Working.
Small changes can make a big difference.
Running slow isn't a character flaw. Quitting is.
Push yourself. Because no one else is going to do it for you.
Overcome the notion that you must be regular. It robs you of the chance to be extraordinary.
One pound at a time.
Note to self: When I eat like crap, I feel like crap.
No one can make you feel inferior without your permission.
Never give up on something you really want. It's difficult to wait, but worse to regret.
Motivation is what gets you started. Habit is what keeps you going.
Limitations exist only if you let them.
Life has no remote. Get up and change it yourself.
Life begins at the end of your comfort zone.
Keep smiling and one day life will get tired of upsetting you.
Junk food you've craved for an hour, or the body you've craved for a lifetime? Your decision.
It's not who you are that holds you back, it's who you think you're not.
It's not about having time. It's about making time.
Remind yourself of how far you've come.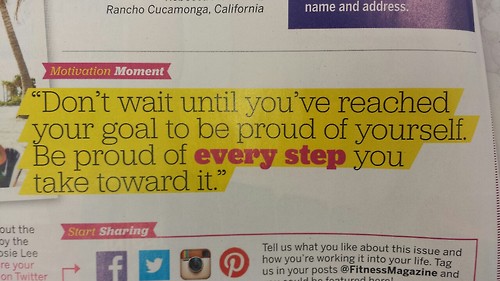 It's all about creating healthy habits rather than restrictions.
It took more than a day to put it on. It will take more than a day to take it off.
It doesn't matter who's faster or stronger than you. All that matters is YOU are better than the previous you.
It always seems impossible until it's done.
Impossible isn't a fact. It's an opinion. Impossible isn't a declaration. It's a dare. Impossible is potential. Impossible is nothing.
If you're tired of starting over, stop giving up.
If you wait for perfect conditions, you'll never get anything done.
If you keep good food in your fridge, you will eat good food.
If you change nothing, nothing will change.
If it's important to you, you will find a way. If not, you'll find an excuse.
I'm not telling you it's going to be easy, I'm telling you it's going to be worth it.
I'm not giving up, I'm just starting over.
I would rather have a life of "oh wells" than a life of "what ifs".
I want people to be blown away when I do what they don't expect.
I do not run to add days to my life. I run to add life to my days.
Health is a relationship between you and your body.
Good, better, best. Never let it rest until your good is better, and your better is best.
Forget about getting skinny. Eat well and exercise. The weight will take care of itself.
Find your comfort zone. Then leave it.
Failure is not falling down, but refusing to get up.
FACT: Thinking about working out burns approximately zero calories per hour.
Everything you need is already inside.
Every accomplishment starts with the decision to try.
Eat clean. Drink water. Stay active. Be healthy.
Dreams don't work unless you do.
Don't wish for it. Work for it.
Don't give up what you want most for what you want now.
Do not set out to build a wall. Set out to lay one perfect brick each day.
Do a little more each day than you think you possibly can.
Devote yourself to an idea. Go make it happen. Struggle on it. Overcome your fears. Smile. Don't forget – this is your dream.
Deep inside you there is a person who refuses to be kept deep inside you.
Comparison is the thief of joy. Do not compare yourself to others.
Change happens when the pain of staying the same is greater than the pain of change.
Believe in yourself even when no one else does.
Being challenged in life is inevitable. Being defeated is optional.
Be so happy that when others look at you they become happy too.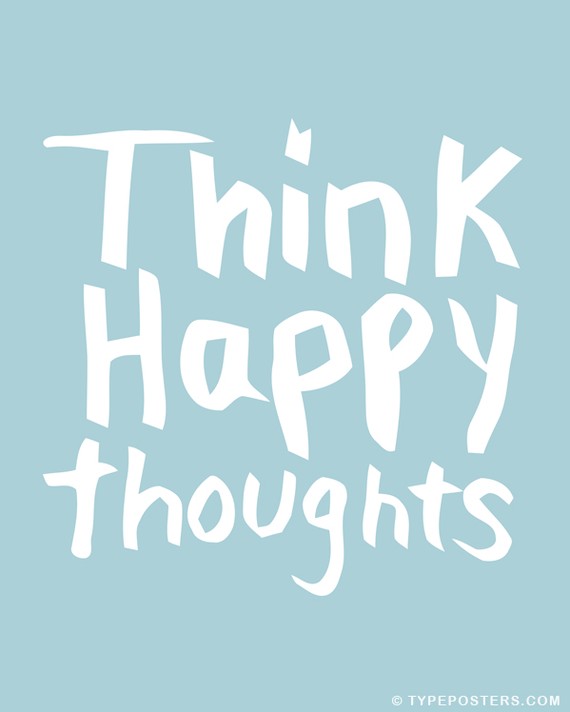 Ask yourself if what you're doing today is getting you closer to where you want to be tomorrow.
Action always beats intention.
A goal without a plan is just a wish.
A change in behavior begins with a change in heart.
Ability is what you're capable of doing. Motivation determines what you do. Attitude determines how well you do it.
Ask your doctor if getting off your ass is right for you.
Be so good they can't ignore you.
Be the change you want to see in the world.
Being defeated is often a temporary condition … giving up is what makes it permanent.
Believe you can, and you're halfway there.
Change your thoughts and you'll change your world.
Decide that you want it more than you are afraid of it.
Destiny is all about the choices we make and the chances we take.
Discipline is doing what you know needs to be done, even if you don't want to do it.
Do it with passion or not at all.
Do something today that your future self will thank you for.
Don't be upset by the results you didn't get with the work you didn't do.
Don't let anyone's ignorance, hate, drama or negativity stop you from being the best person you can be.
Dream as if you'll live forever. Live as if you'll die tomorrow.
Each morning we are born again. What we do today is what matters most.
Eat like sh*t. Live like sh*t. Feel like sh*t.
Everyone is an athlete. The only difference is that some of us are in training, and some are not.
Exercise – I never regret it when I do it, but I always regret it when I don't.
Fad diets can change your weight. Working out will change your body.
Fall seven times, get up eight.
Fit is not a destination, it is a way of life.
Goals are more achievable when broken down into smaller tasks.
Happy people don't have the best of everything. They make the best of everything they have.
I am what I am today because of the choices I made yesterday.
I don't work out because I hate my body. I work out because I love it.
I would rather be covered in sweat at the gym than covered with clothes at the beach.
I'm gonna make the rest of my life, the best of my life.
I'm not losing weight, I'm getting rid of it. I have no intention of finding it again.
If it doesn't challenge you, it doesn't change you.
If no one thinks you can, then you have to.
Weight loss happens the moment you don't give up.