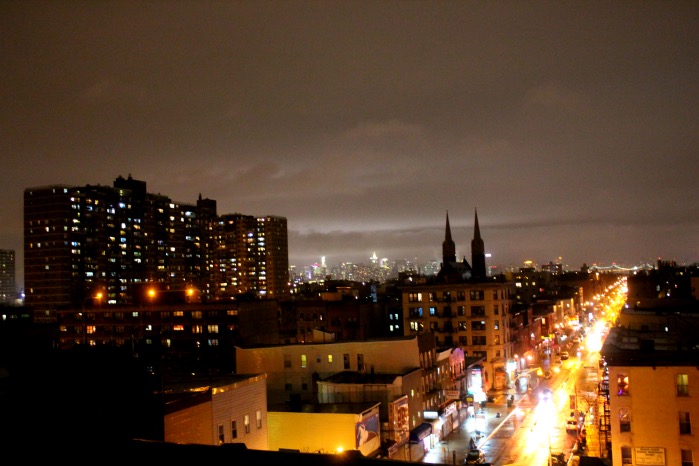 Bijna iedereen die ik sprak over deze stad, heeft het over de energie van deze stad. De vibe, het gevoel rondom de mensen. Mensen die hier wonen, willen hier écht wonen is me verteld. Anders geef je niet zoveel op om hier te wonen, want laten we eerlijk zijn; de huur is BIZAR hoog, er zijn ontzettend veel mensen en je moet gewoon een baan hebben wil je een plekje kunnen huren. Anders heb je hier weinig te zoeken.
Ik heb geprobeerd om zoveel mogelijk op te nemen van deze stad. Zoveel mogelijk de mensen om me heen te horen, het accent te horen, de gesprekken te beluisteren, te kijken naar wat mensen bestellen, hoe ze eten, wat ze doen achter hun laptopje. Super observerend en alles in me aan het opnemen. En ik zou na zo'n 12 uur hardcore doorgebracht te hebben in deze stad willen zeggen, dat ik begrijp wat er wordt bedoeld met de energie van deze stad.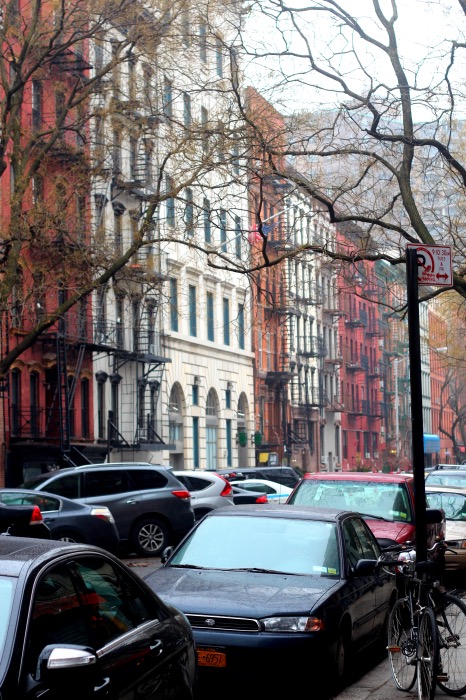 Mijn moeder heeft een hekel aan grote drukke steden zegt ze altijd. Waarbij New York op nummer 1 staat van steden die ze niet hoeft te bezoeken. Haha. Ze wil juist ruimte, natuur en het gevoel dat het allemaal open is. Ze zegt dat ze zich ontzettend benauwd zou voelen in een stad vol wolkenkrabbers. Dit idee is altijd bij me blijven hangen en nu ik in deze stad, tussen de wolkenkrabbers, heb rondgelopen moet ik zeggen dat ik me helemaal niet benauwd voel. Je merkt niet hoe hoog de gebouwen zijn, tot je omhoog kijkt natuurlijk. Als je gewoon rechtuit kijkt, zie je gebouwen zoals je overal zou zien. Het verschil zit hem alleen als je naar boven kijkt.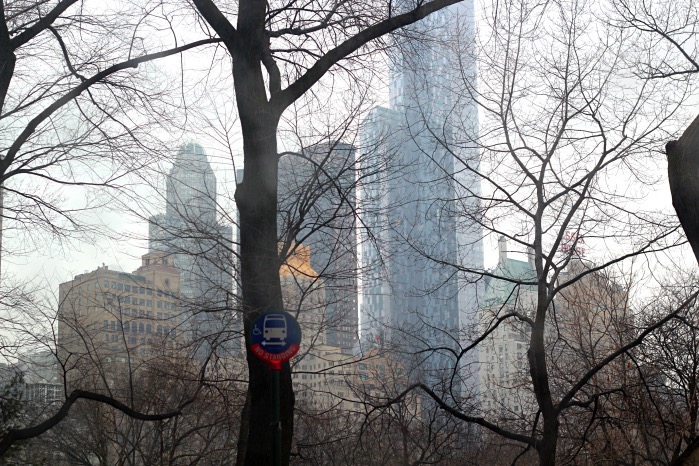 En als ik dan naar boven kijk, voelt het magisch. Het voelt zo groots en grandioos. Ineens voel ik me (nog) klein(er). Maar daarbij is het ook meteen het gevoel dat er zoveel meer is in het leven. Een beetje een symbolisch gevoel. Jep "i'm crazy like that". Ik keer dan naar binnen en ga ineens nadenken over mijn leven, over mijn gedachtes, over mijn gevoelens. Vragen zoals 'Waarom maak je je druk om minuscule dingen in het leven, Teni?" en "Wat heb je het toch eigenlijk goed voor elkaar gekregen tot nu toe zeg! Wees eens wat vaker een beetje trots op jezelf en sta eens wat vaker stil bij alles wat je hebt en minder vaak bij de dingen die je 'nog niet hebt' "
Ik word een beetje dromerig van deze stad. Er zijn zóveel mensen, maar het voelt niet druk of chaotisch. Ik zoek ook expres niet de toeristische plekken op om te zitten, luisteren en te observeren. De mensen zijn ontzettend vriendelijk geweest tegen me, stuk voor stuk.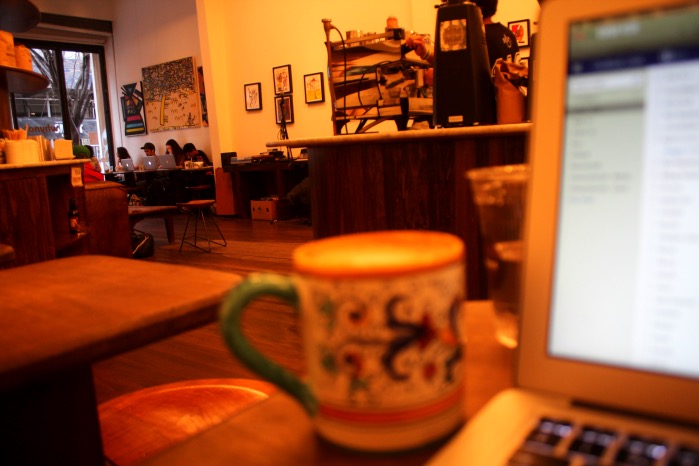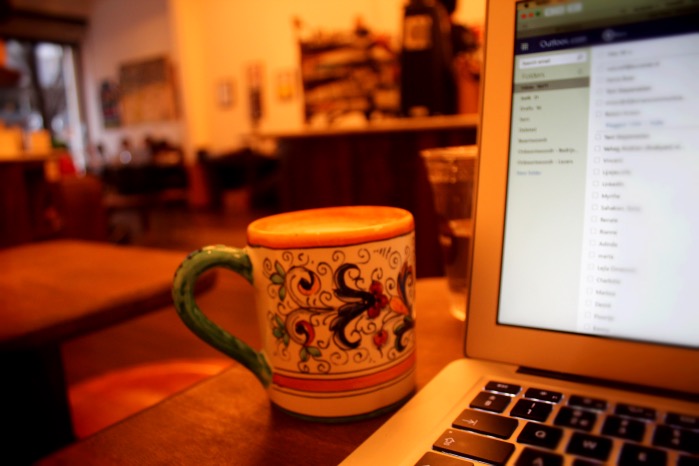 Ik vind het ook erg leuk om "te doen alsof ik een local ben". Ik loop niet met een kaart rond of wat dan ook. En in een koffietent bestel ik alsof het mijn vaste bestelling is "A soy latte please, with the carrotcake muffin" .. Geen " ge-ehhhh… Can I.. ehh… have.. ehh.. " Haha. Teni-dingetje. Ik word ook constant aangesproken over of ik de weg weet, of welke richting de subway gaat. En als ik antwoord met "i really don't know", kijken ze me raar aan. Een keer zei iemand "how can you not know?! You're standing here aren't you?" .. "This is actually my first day in New York.. " "Noooo wayyy!!!" 
Vind ik leuk. 🙂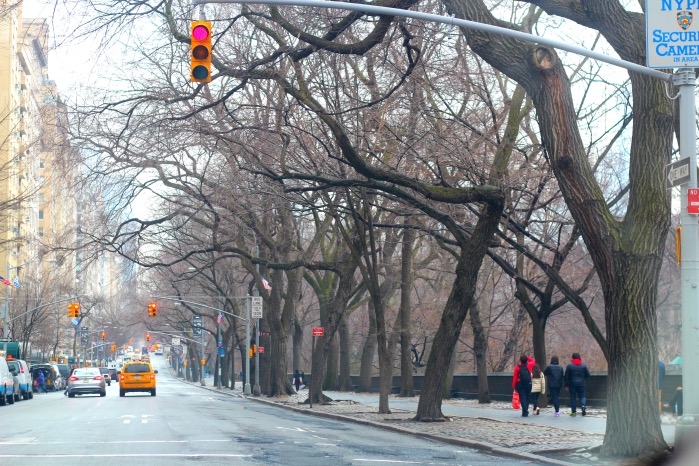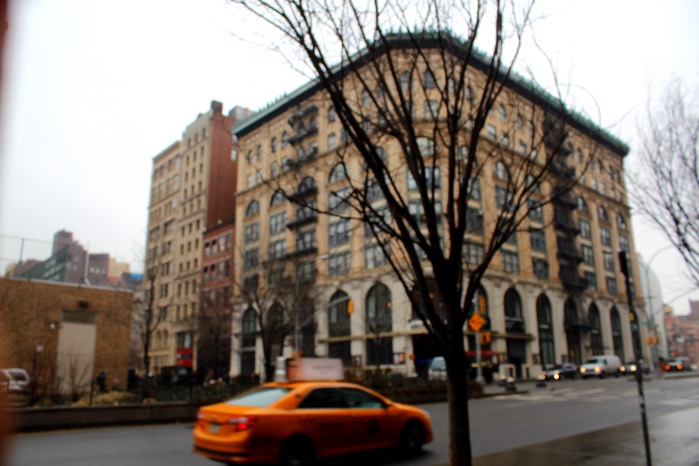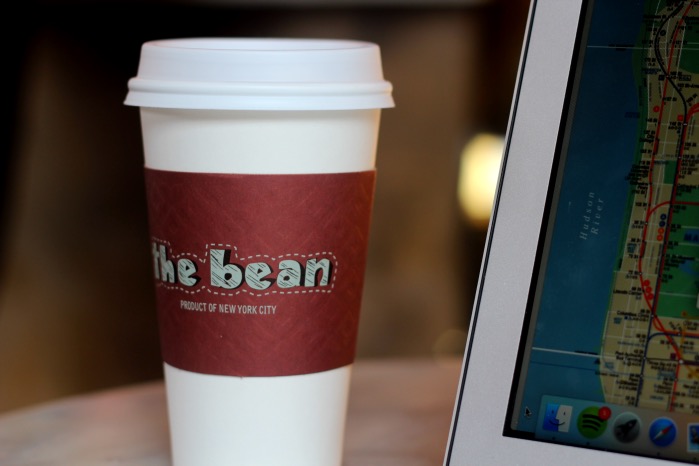 Natuurlijk zoek ik allerlei leuke hotspots op en het is dan ook super dat ik hier een (Amerikaanse) vriendin heb met huisgenoten, ze kunnen me natuurlijk vertellen over de beste niet-toeristische plekjes waar zij ook gaan eten en drinken. Heel relaxed! En ik krijg ook al veel tips van jullie binnen op Instagram: keep them coming! Ik ben hier niet heel lang, maar ik ben zeker van plan binnen niet te lang weer terug te keren!