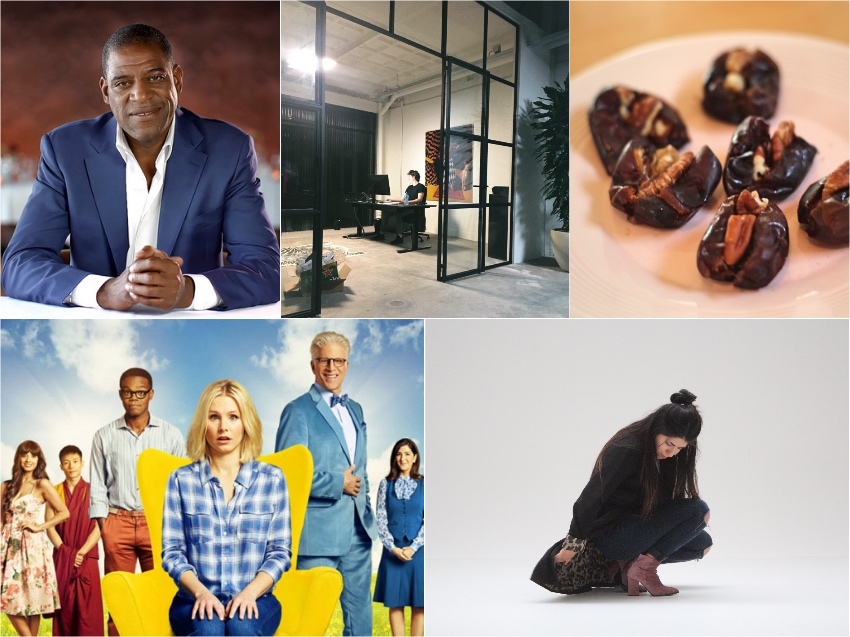 Een maand is voorbij en wat voor een maand. Oktober! Eén van mijn favoriete maanden. En dat betekent dat er ook weer genoeg favorieten zijn die ik wil delen met jullie! Bereid je voor, want dit zijn weer toppers als je het mij vraagt!
Favoriete Snack | Dadel met (pecan)noot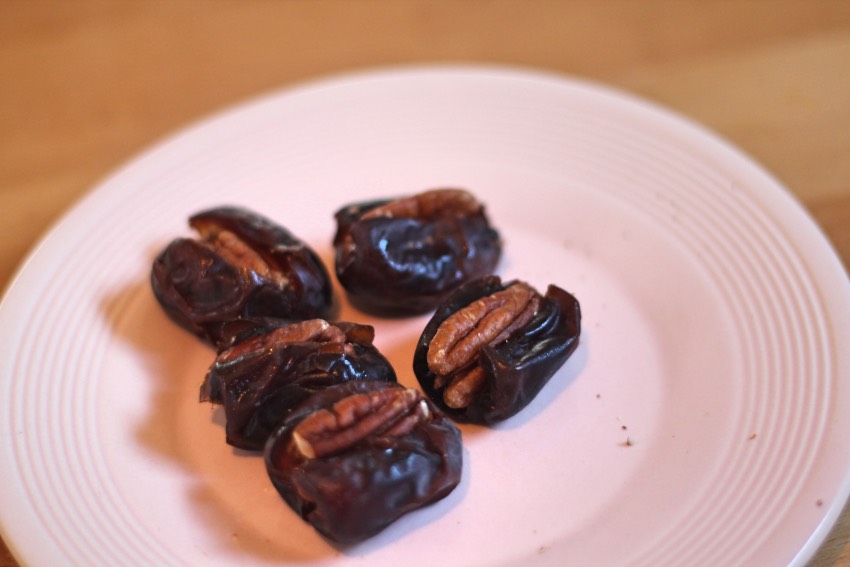 Mijn moeder at dit vroeger heel vaak, dadels met walnoten, dus daar heb ik het idee initieel van. En sinds ik wat meer gefocust ben op het voeden van mijn lijf zonder rotzooi (lees hier waarom ik nog steeds wil afvallen), is dit een heerlijke snack waar ik snel vol van zit en het bomvol vitamines en mineralen zit.
Ik vind het zelf het lekkerst met pecannoten maar je kunt de dadel ook vullen met andere noten als je wilt. Een heerlijke twist is als je er ook wat feta of geitenkaas in doet, maar ik vind dat iets teveel van het goede als ik gewoon wat wil snacken 😉
Heerlijk met een grote kop thee. He-le-maal mijn favoriet op dit moment.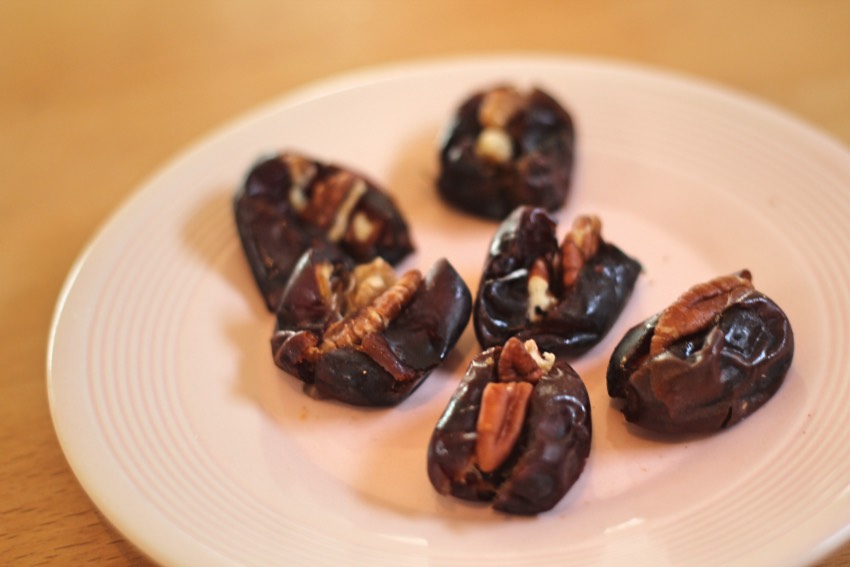 Favoriete Serie | THE GOOD PLACE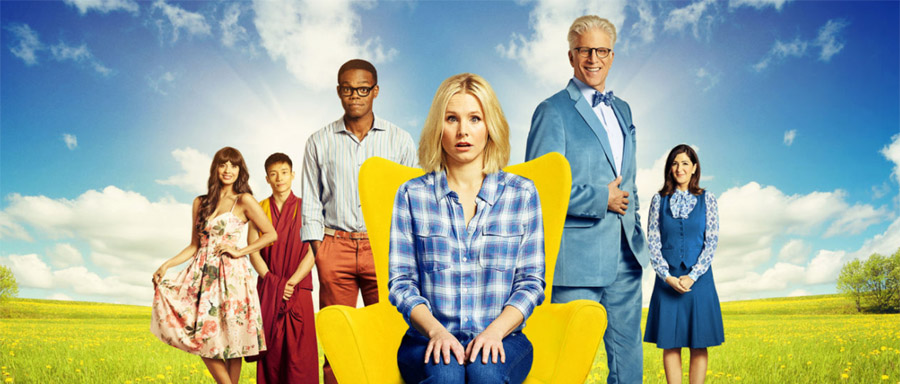 Na een zoektocht op Netflix naar series die bij mij passen, kwam ik "The Good Place" tegen. Als ik Netflix opzet, dan wil ik me ontspannen en mezelf niet blootstellen aan geweld, marteling en nog meer stress; hoe goed de serie ook is ik vind dat mijn baan al stressvol genoeg kan zijn en ik veel beter ontspan bij 'relaxtere' series waar mensen niet constant worden uitgemoord ofzo.
Ook één van de redenen dat ik geen nieuws kijk (+tientallen andere argumenten). Toen ik The Good Place tegenkwam wist ik het meteen; wat is dit een leuke serie! Ik begin net met seizoen twee en WOW wat een twist die ik niet zag aankomen. Eigenlijk wil ik niks verklappen, dus bij dezen de trailer van seizoen 1:
[embedyt] https://www.youtube.com/watch?v=jDi3fki9IRM[/embedyt]
Favoriete Werkplek | BOY'S KANTOOR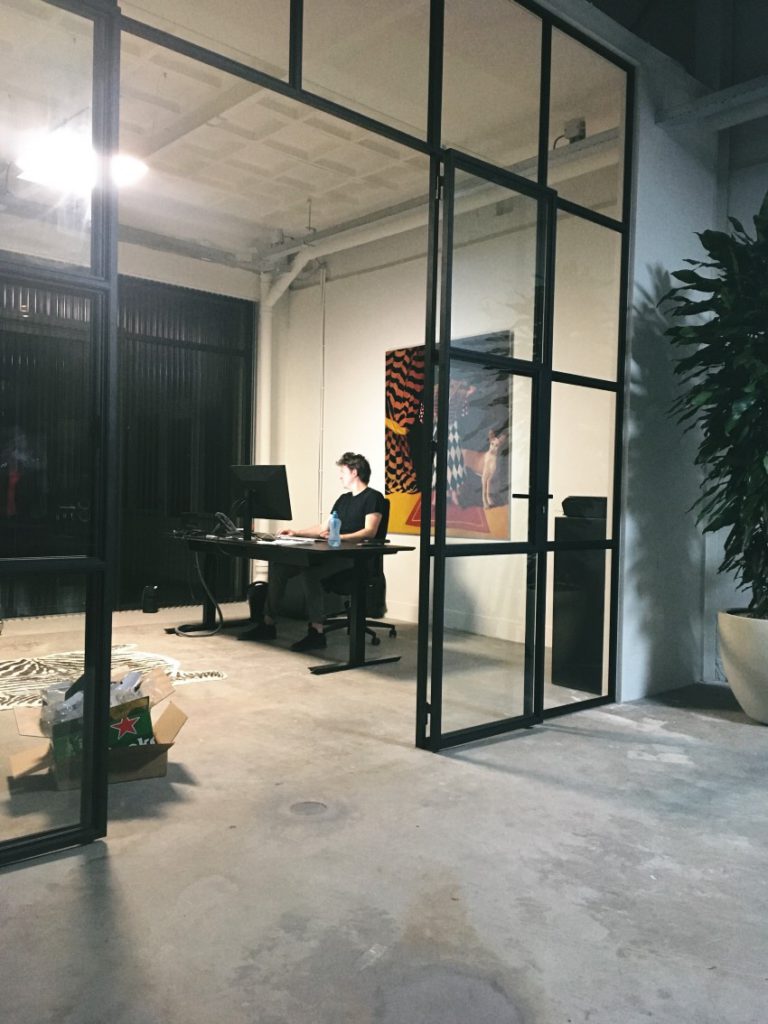 Jep. Sinds Boy is verhuisd naar een ander kantoor en ik het hele proces heb meegemaakt ben ik mega trots. Niet alleen dat, maar na er een hele dag (+12 uur) gewerkt te hebben moet ik zeggen dat het echt heerlijk is! Open, groot, snelle internetverbinding, een keukentje en verschillende hoekjes om te kunnen werken.
Naast het feit dat het voor een blogger/vlogger ook wel hemels is omdat er overal camera apparatuur ligt en er verschillende studio's zijn om te filmen/fotograferen. Ik ga hier dan ook binnenkort zeker gebruik van maken!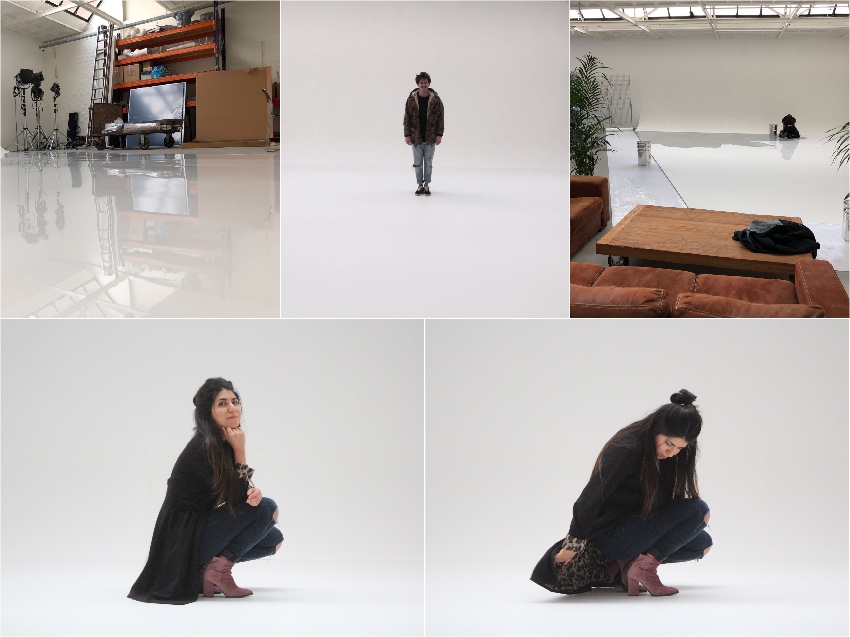 Favoriet Televisie Programma | FIRST DATES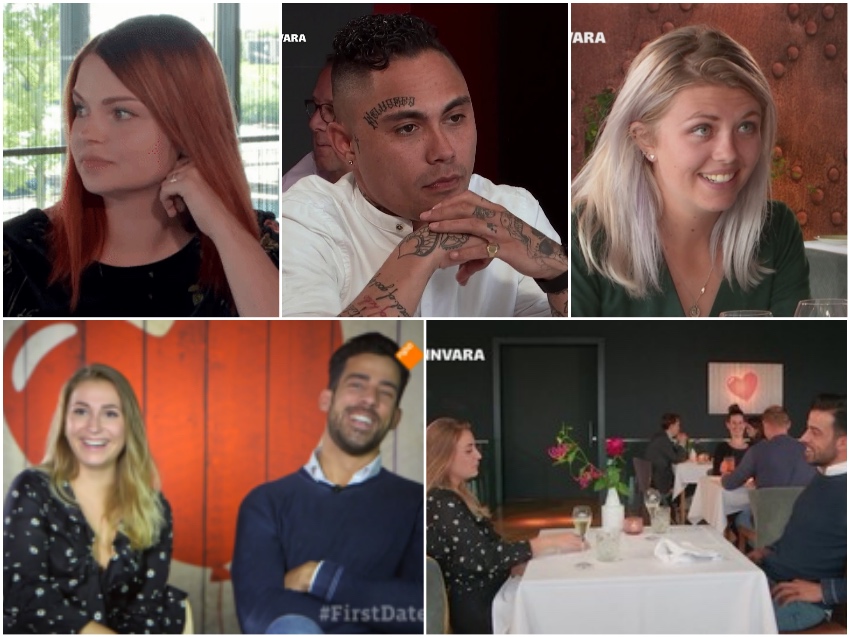 Vanaf het eerste moment dat ik het zag was ik verslaafd. Boy vond het heel awkward en soms moeilijk om naar te kijken terwijl ik genoot van de 'echtheid' ervan. Hoe awkward mensen soms zijn, maar ook hoe erg sommigen een klik kunnen hebben. De gesprekken, de humor, de stiltes, héérlijk!
Hoewel de Nederlandse versie net is afgelopen gaat NPO elke dinsdagavond door met de Britse variant; anders maar ook erg leuk!
En dan hebben we ook nog Sergio, de gastheer die werkelijk iedereen op zijn/haar gemak kan stellen. Hoe hij mensen ontvangt, hoe hij een grapje maakt en ze begeleid naar de bar en vervolgens naar de tafel. Deze man heeft hier talent voor; GENIETEN! Elke dinsdagavond om 20:25 op NPO 3 (maar dan nu de Britse versie, ik wacht geduld op het volgende Nederlandse seizoen!).
Favoriete YouTube Video | WAKE UP WITH DETERMINATION
Ik heb er een gewoonte van gemaakt om elke ochtend te starten met een positieve podcast, video of iets anders om het vuurtje in me extra te laten branden. En zo af en toe komt er een video voorbij die ik opsla omdat ik hem écht geweldig vind. Eigenlijk zijn dat een paar video's die langer dan 45 minuten zijn, maar om je dat niet aan te doen heb ik een andere geweldige gekozen die 11 minuten is.
Binnen 11 minuten krijg je hier zo'n boost van! Absoluut de moeite waard om te kijken en even een switch te maken, hiermee sluit ik mijn favorieten van de maand Oktober af; hopelijk inspirerend en krachtig door middel van het filmpje:
[embedyt] https://www.youtube.com/watch?v=GdmMkpm2MU8[/embedyt]
BewarenBewaren
BewarenBewaren