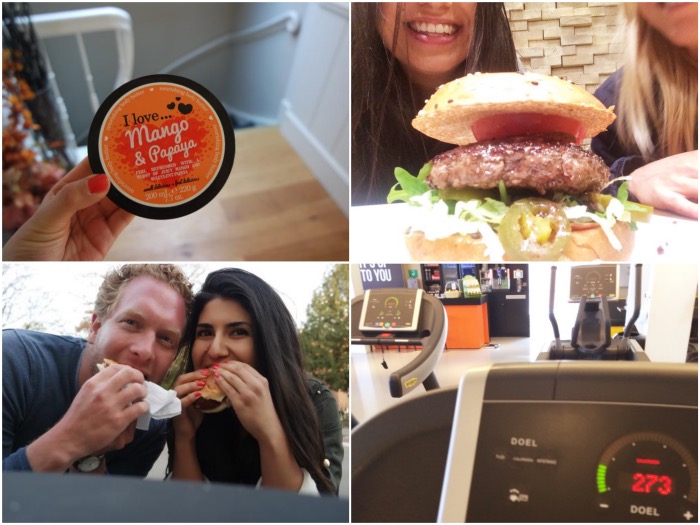 Ehhhhm, volgens mij is er best wat alcohol doorheen gegaan de afgelopen tijd.. Het weer wordt steeds beter en ik had net even teveel uitgaansdagen ingepland dan ik normaal gesproken doe. Ik heb me enorm vermaakt en het voelt voor mij alsof ik minder druk of stress ervaar als ik dan eens naar een feestje ga. Meestal zat ik met mijn blog in mijn hoofd en mijn hele todo-lijst. Die is er nog steeds wel, maar ik weet nu in ieder geval dat ik geen kantoordagen meer heb waarbij ik uitgeput thuis kom. Dat scheelt qua druk gevoel en stress. Naast de feestjes en het drank ben ik nog steeds hard aan het trainen en gaat het alleen maar de goede kant op met mijn vetpercentage; HOERA!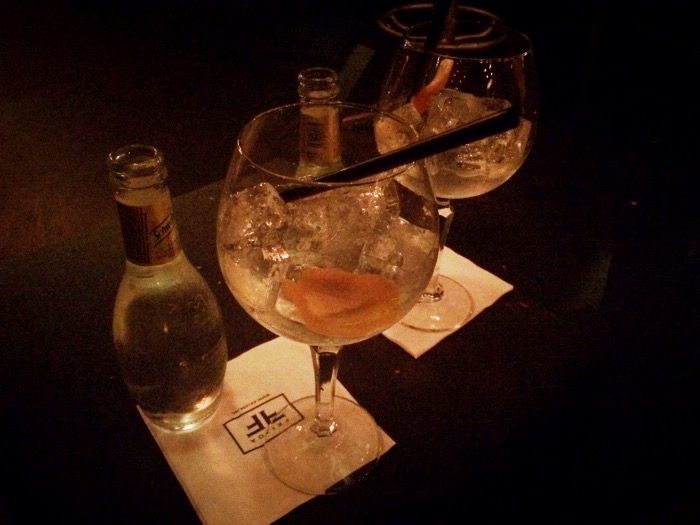 Twee gin tonics 🙂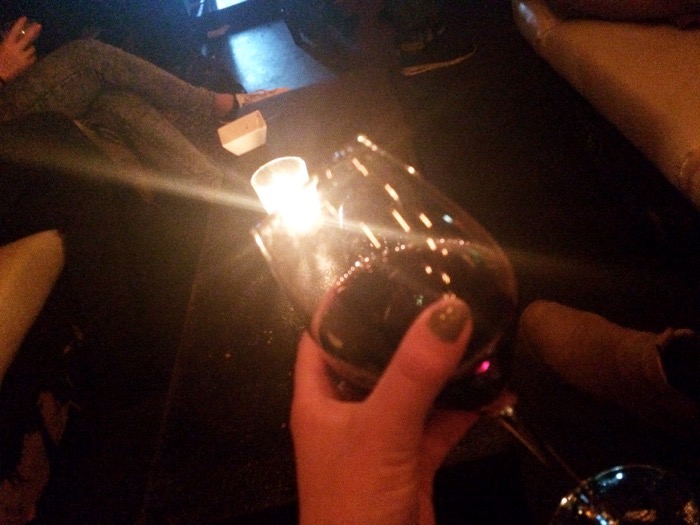 En toen nog een wijntje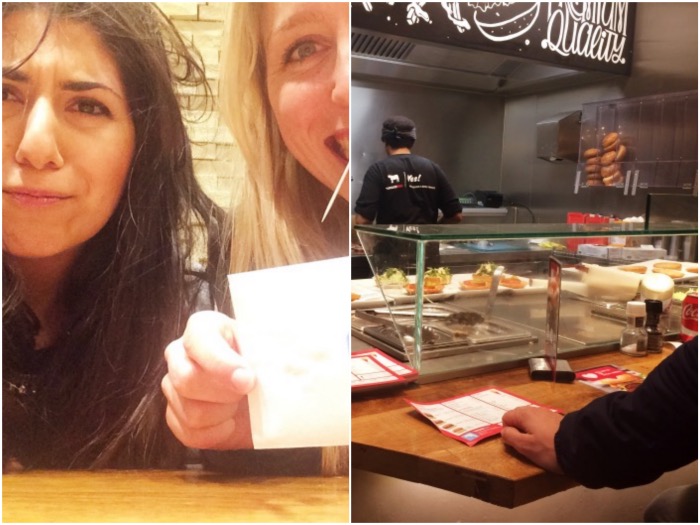 We hadden honger en als de keuze bij mij ligt, dan gaan we voor hamburgers! Ik houd ervan om hamburgers te eten als ik een beetje aangeschoten ben. Ofja, dan houd ik er ook van.. hehe..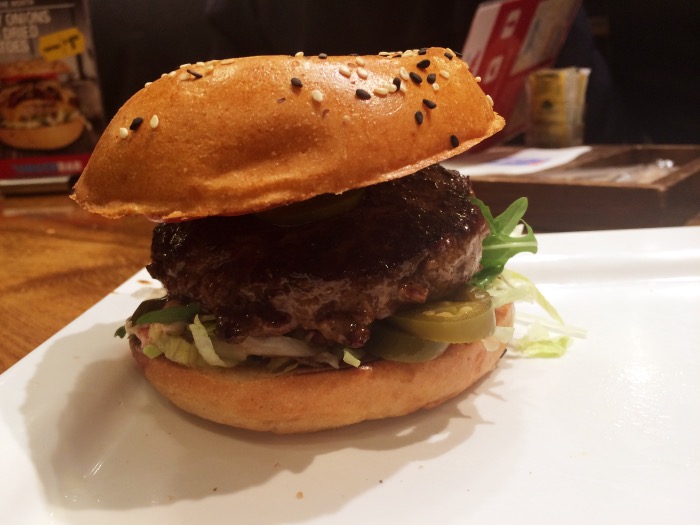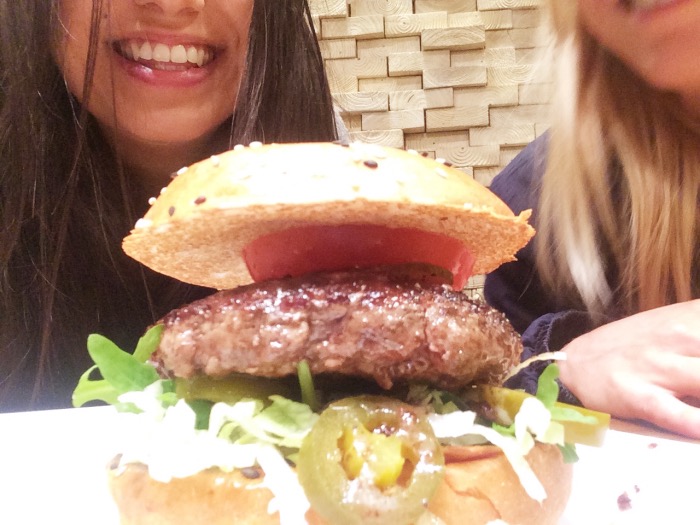 We hebben deze met extra jalapeno's gedeeld!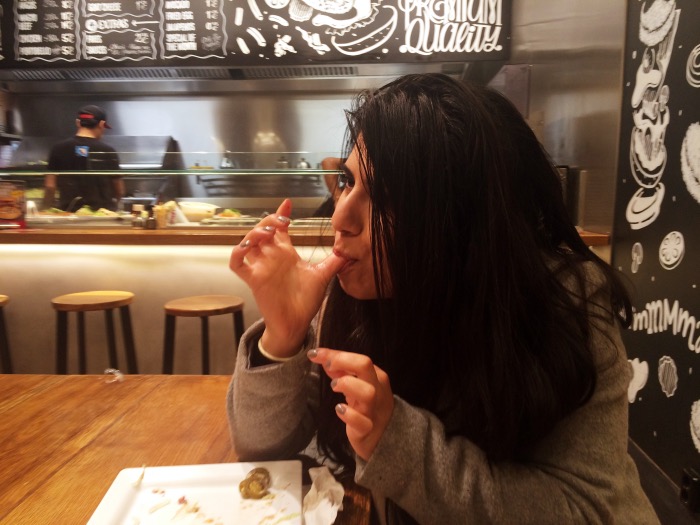 Charmant dit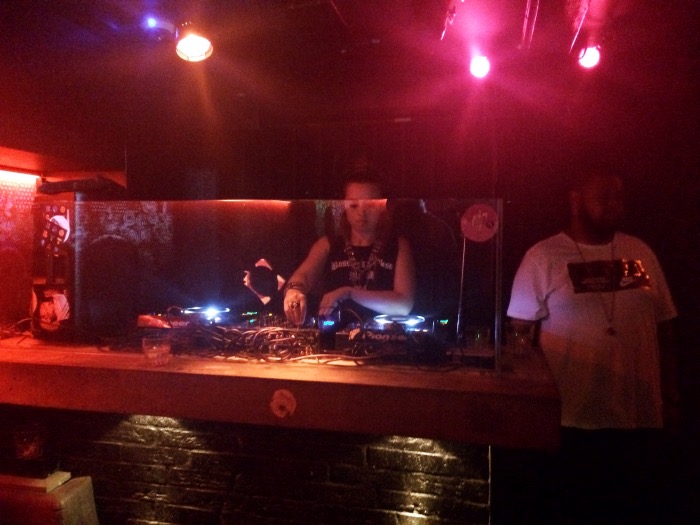 Milou draaide in club NYX en ik wilde al zo lang eens dansen op haar draaikunstjes!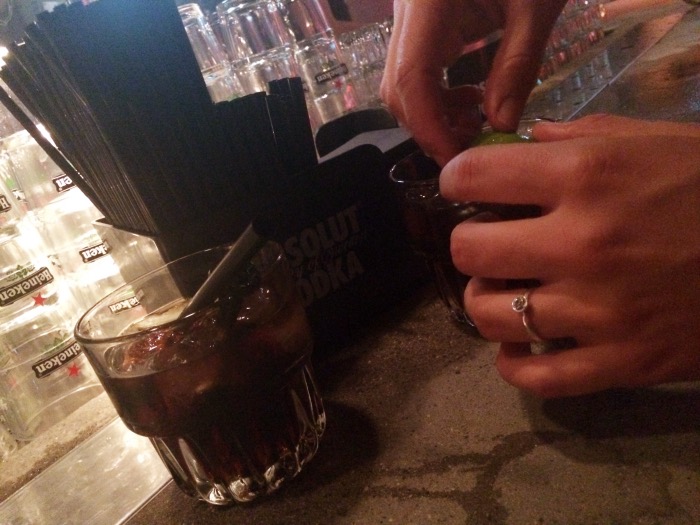 Ik ging vanaf dit moment op alcohol-vrij. Het was voldoende voor mij.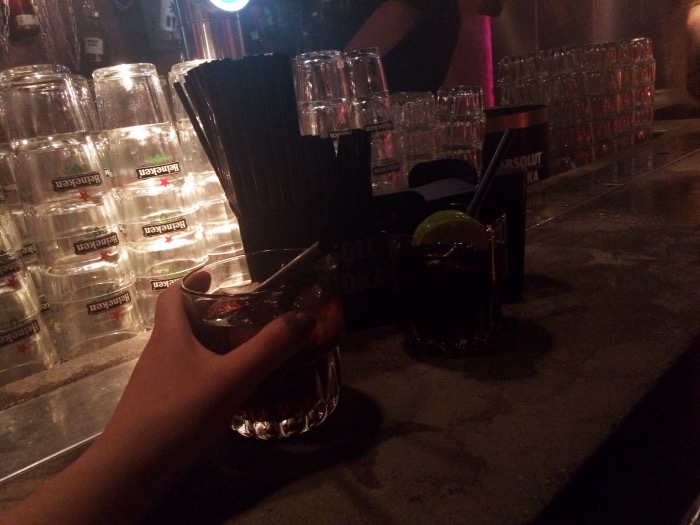 De avond erop nuchter in Den Haag stappen! Op 1 shotje na dan.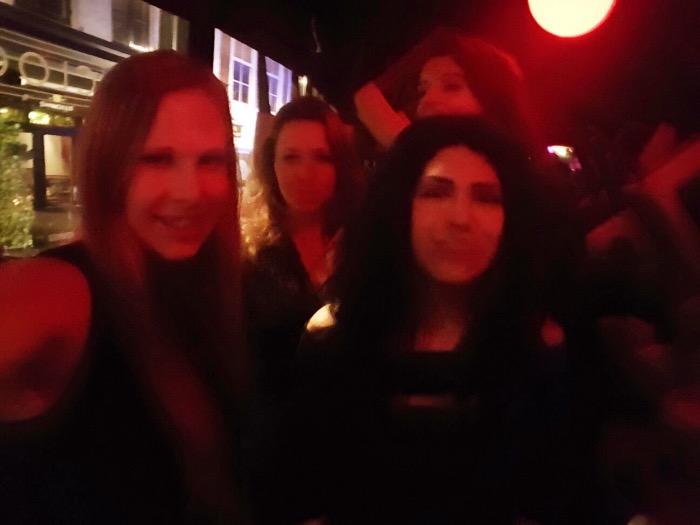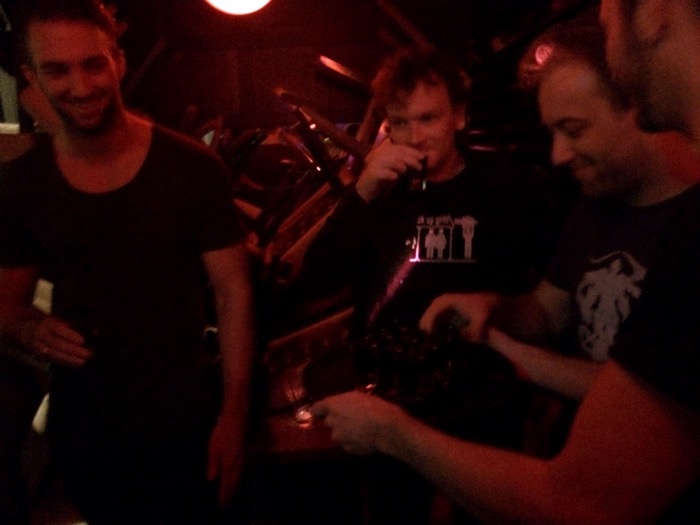 Het shotjes moment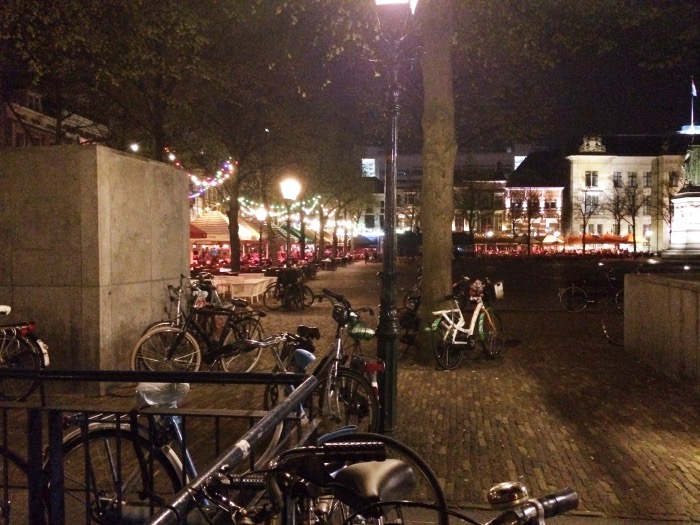 Den Haag, wat zie je er gezellig uit!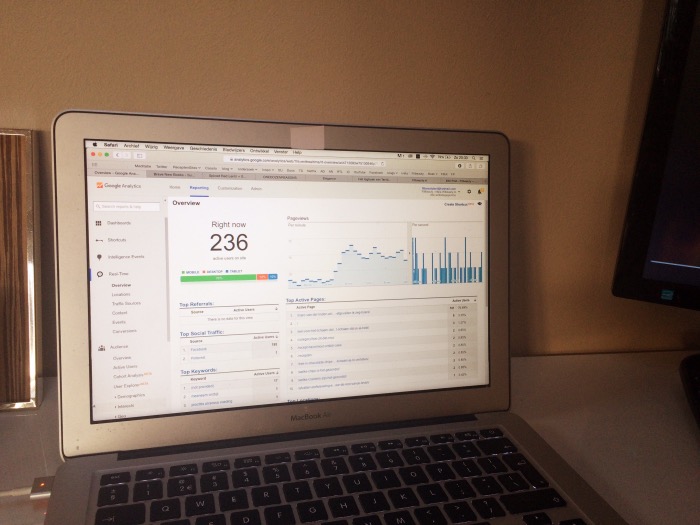 Heyyy, met zn allen tegelijk op mn site! Haha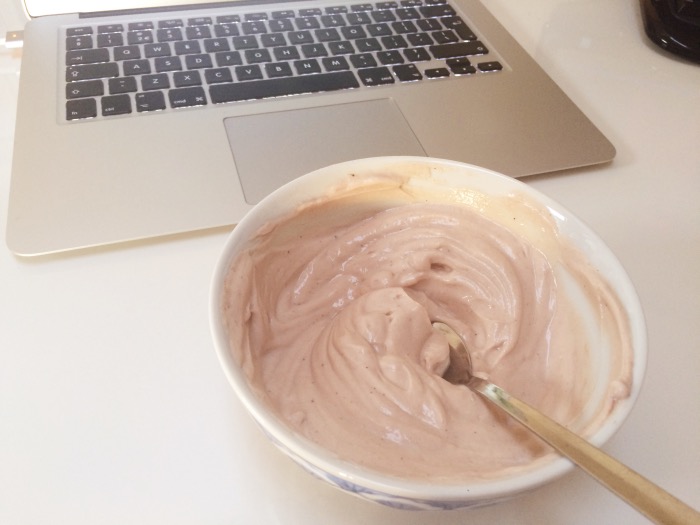 Kwark met eiwitpoeder.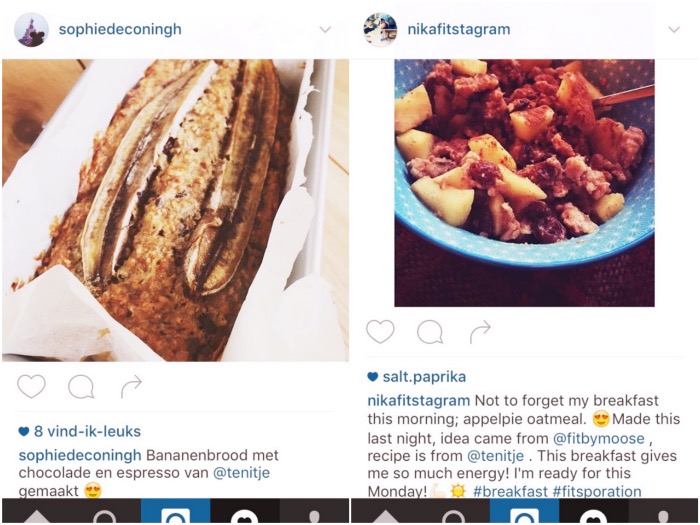 Yay! Mn receptjes worden veel mooier door jullie nagemaakt! Links Espresso Bananenbrood met Chocolade en rechts Appeltaart Havermout.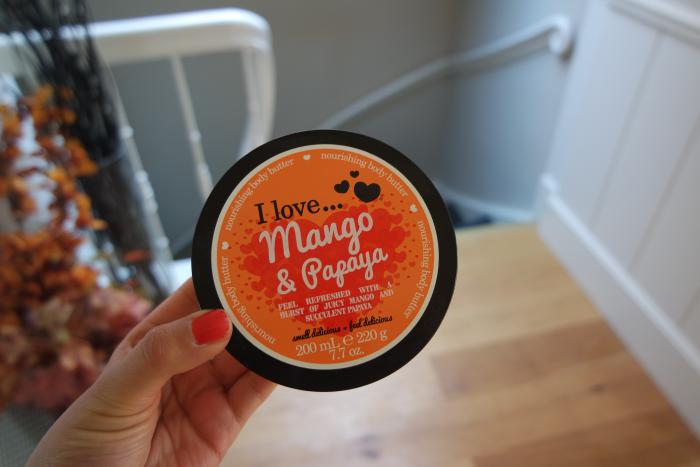 Deze dag besloot ik naar mango te ruiken. En nouja, ook papaya maar ik weet niet hoe dat ruikt. Dus vooral mango dan.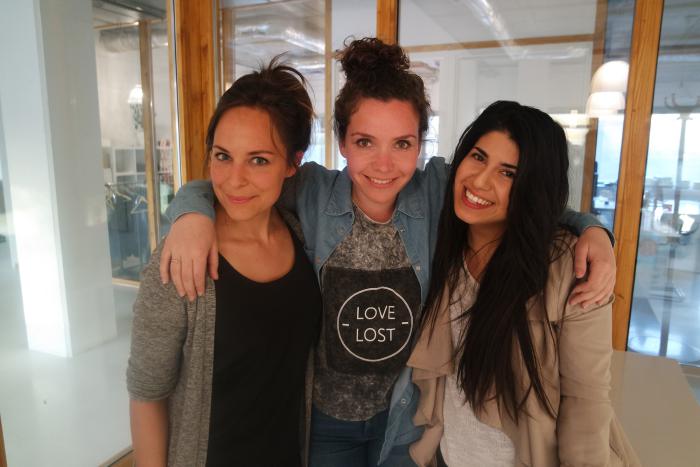 Mn lieve vriendinnen Dani en Charlie! We gaan een workshop geven op Healthyfest waar ik ontzettend veel zin in heb! Ik zou het heeeeel tof vinden als je erbij bent! De info staat hieronder, dit had ik op Facebook gepost en je mag nog steeds aangeven waar je een workshop over zou willen. Zelf heb ik al flink wat ideetjes, maar speel graag in op jouw vragen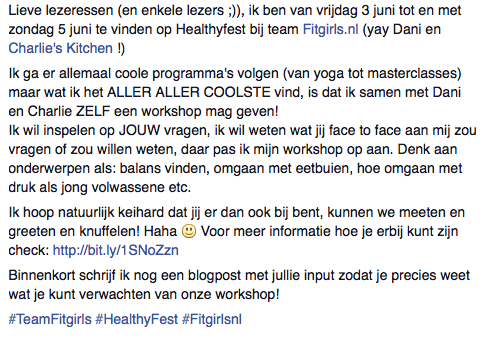 HIER vind je meer informatie over hoe je er aanwezig kunt zijn. Ik ben er het hele weekend!!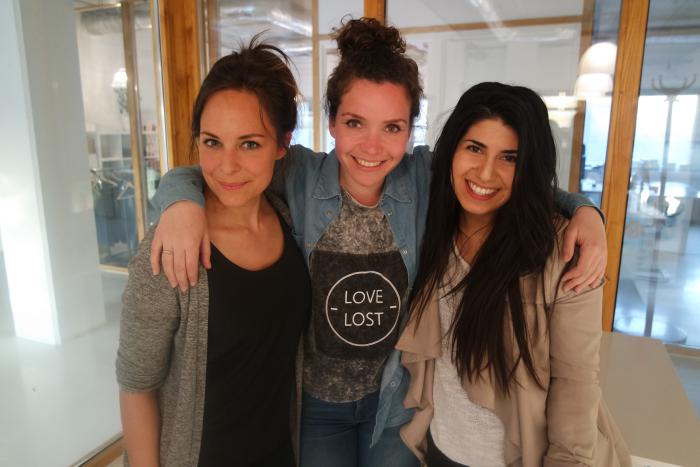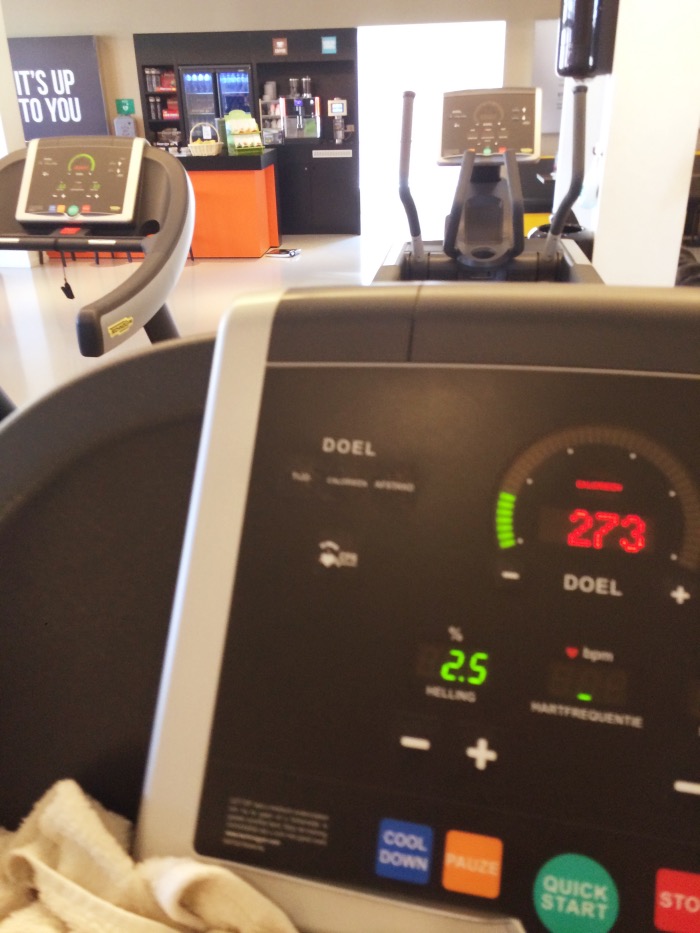 Even cardio-en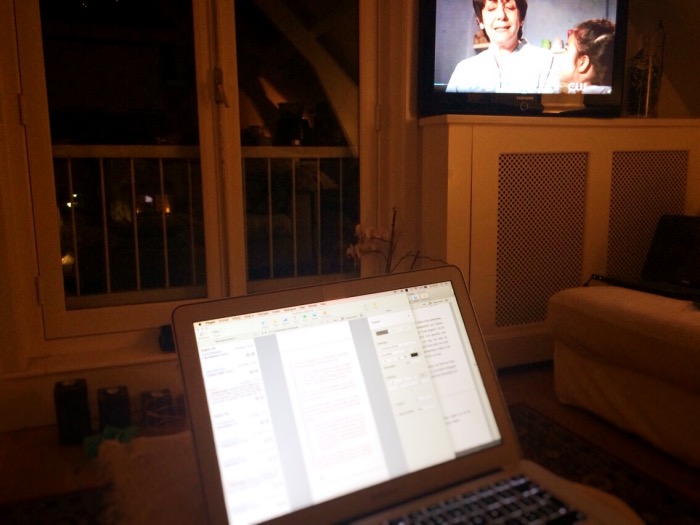 Werken met Jane the Virgin op de achtergrond 🙂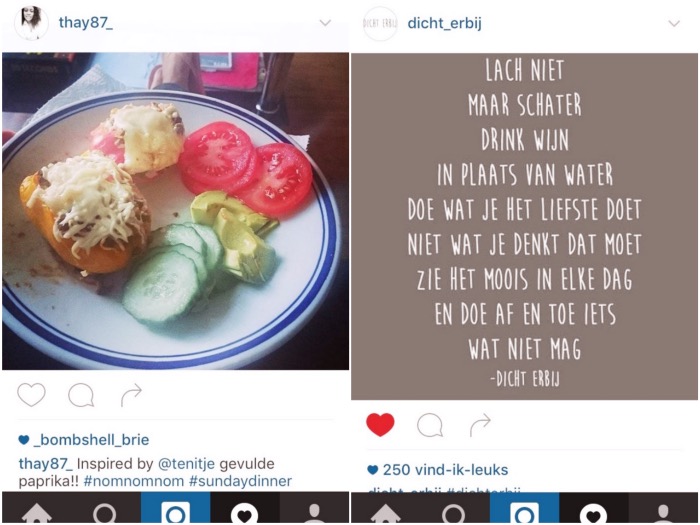 Leuk!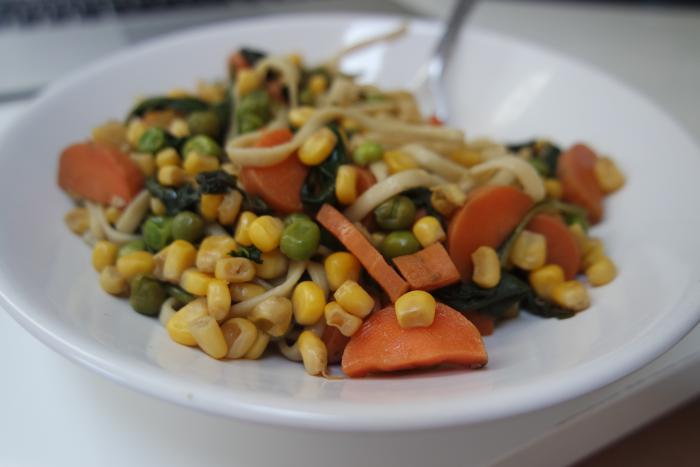 Simpel voedsel, restjes opmaken dus.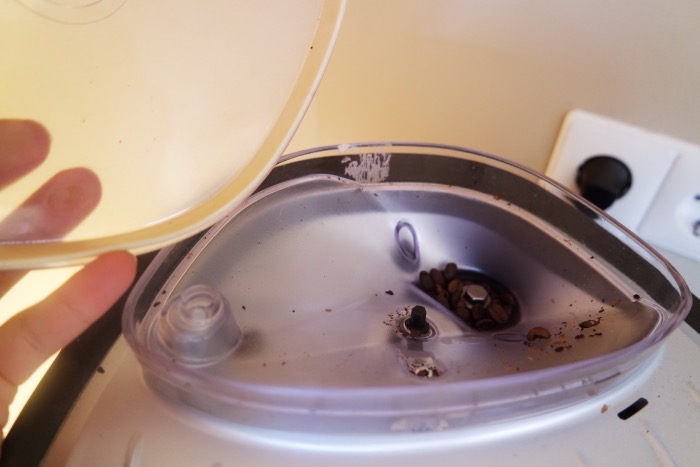 Ohhh jeetje, mijn koffiebonen waren op! Ik kreeg er gelukkig net een laatste kopje koffie uit voor ik de deur uit moest. Bij thuiskomst ben ik eerst langs de Albert Heijn gefietst voor nieuwe bonen. I'm safe.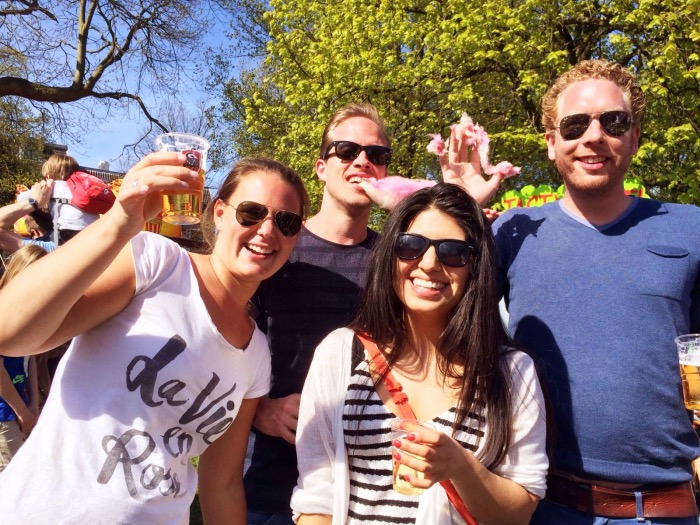 Bevrijdingspop in Haarlem!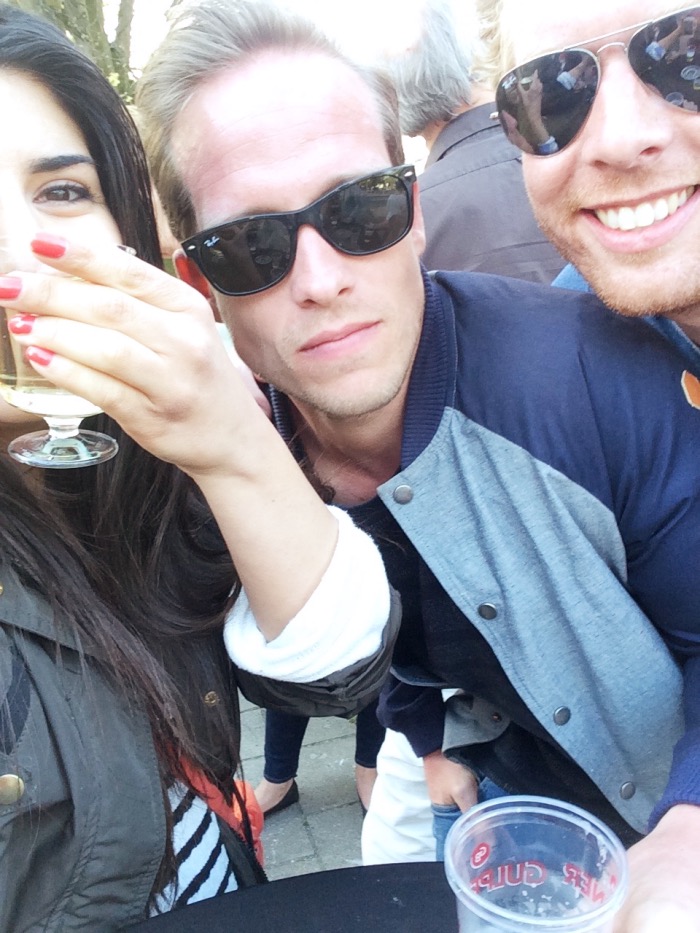 Het lijkt alsof ik de hele dag door aan het drinken ben, maar op 1 hele dag heb ik 4 wijntjes op, los wat frietjes en 1 broodje kroket (thuis nog gegeten hoor ;)). Ik kan gewoon niet "zuipen" en dat vind ik ook helemaal niet erg!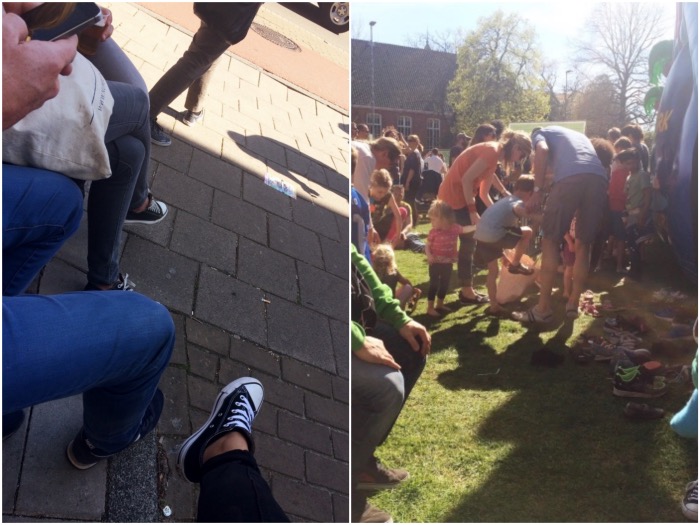 Random foto's van die dag.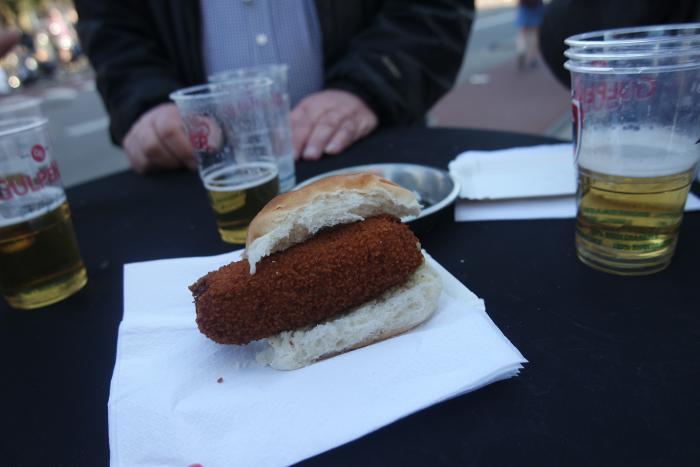 Oh hello. Ik zat eigenlijk de hele dag te zeuren om een hamburger, maar die kregen we niet voor elkaar. Dus dan maar een broodje kroket, vooruit!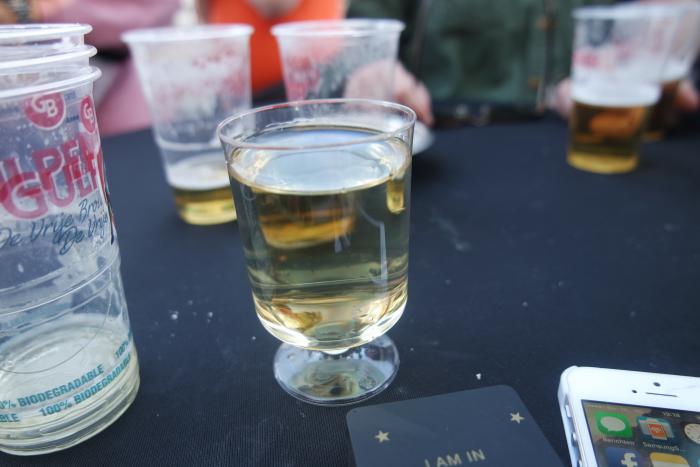 Mn wijntje waar ik 2 uur over deed :p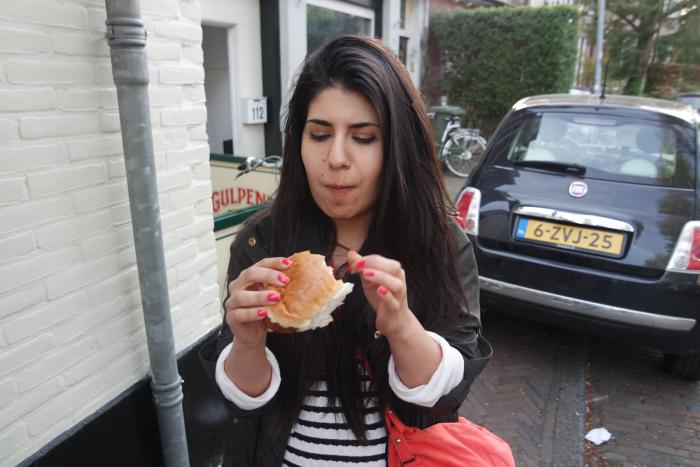 Kijk me genieten haha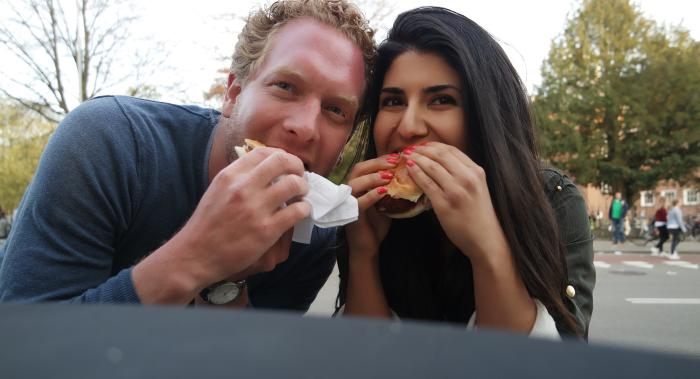 Kijk ons genieten!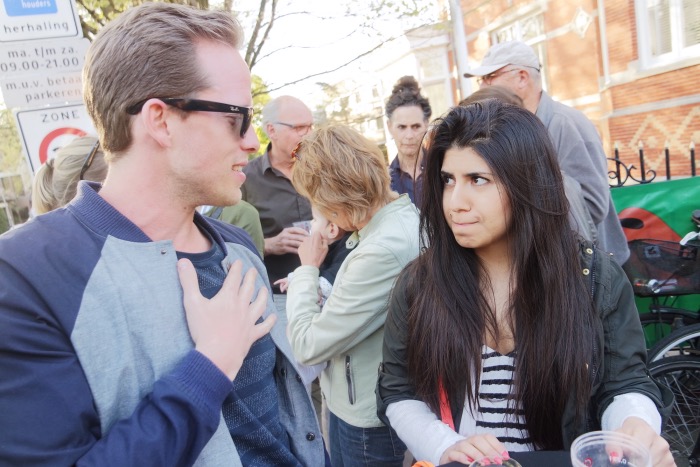 Discussies!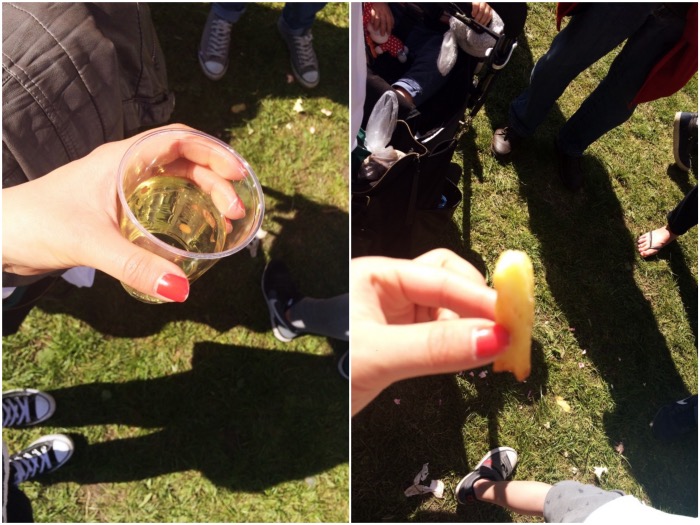 Wijn. Frietje.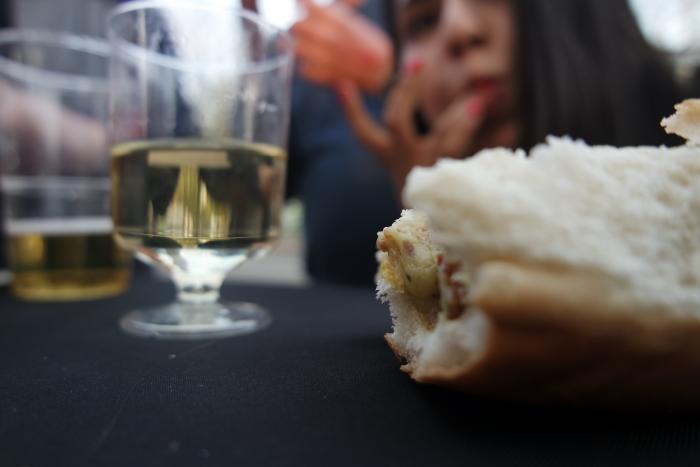 Nog steeds wijn. En een broodje kroket die ik even liet afkoelen en op de achtergrond mijn vingers aflik. Charmant weer.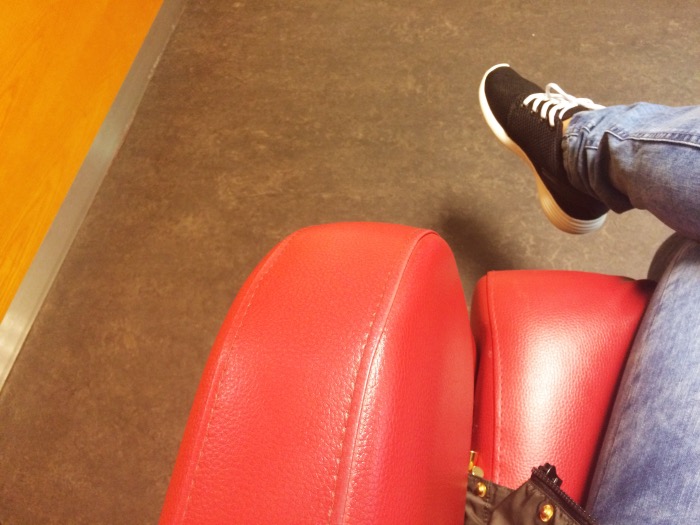 De volgende ochtend om 8:15 bij de tandarts.. Had ik even niet zo slim ingepland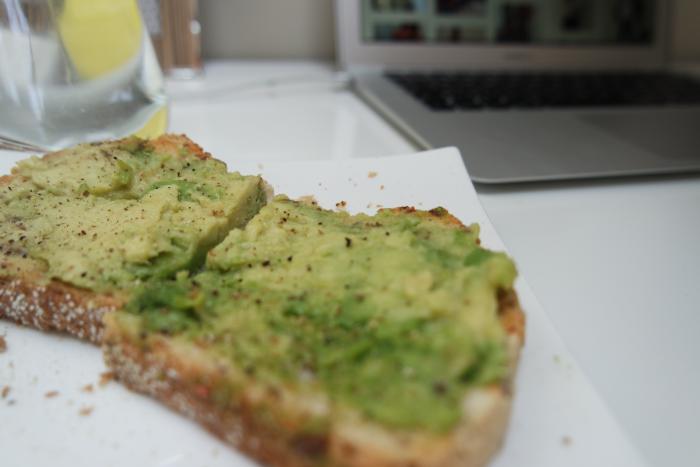 Ik heb de perfecte avocado's van de markt gehaald. Ze zijn zo heerlijk romig! Op een geroosterd broodje met wat peper, zout en knoflookpoeder.. HEMELS! 🙂